B
Good morning it's Lucena.
B
We can get started with the CI working group meeting in just a few moments, as there may be a few more folks who would like to join.
B
All right 1005, we can get started.
My name is Lou Cena, stricka-- and I've been doing project management for the seei working group and the cross cloud.
Ci team I've posted the meeting agenda and notes for this call and said the chats and also a copy of today's slide presentation has been shared in the chat window as well.
I'll pass it over to Taylor.
If you'd like to introduce yourself and then we can popcorn introduce everyone on the call and get started.
A
Thanks for seeing us, yeah, I'm, Taylor, carpenter and I.
A
Provide a little bit of development and up Steph on the team and working with Denver and Denver you with us, yeah, okay, great I'm, going to go ahead and see if.
D
Hey or Dan just joined, but I'm, not sure that who else we have and what you want to cover.
E
Hello, hello, hi, I'm Jesse from Wally.
E
This is the first time I'm attending this bug.
Group and I just want to get myself updated with this group.
Basically, we have awesome projects who use CI, which is more or less based on kubernetes testing for our tools.
So we are looking for some alternatives in that direction.
I just want to get updated myself with the C&C of CI working good.
A
Dan, um your audio was a little cut out.
As you came in I couldn't quite hear, everything is.
um Was there something?
No I was something.
D
That I'm here but I, didn't have anything I needed to cover okay.
A
No problem: okay!
Well, let's see so.
A
Happy to have um anyone joined that once listen and participate to see what's going on also, if anyone has something they would like to talk about a topic specifically the CI working group.
There's a shared document with agenda notes so feel free to add anything on here, maybe even for the next time when we prepare that and happy to have you join in on that otherwise I'm participating on some of the things that we're working on on the cross cloud.
Ci team, so I'll jump right into that.
A
So the updates from the cross cloud, CI team and the project that we're working on so for those of you that are.
D
Before we dive in could I just ask the kwame folks, because they previously had had a sight of CN CF duck-billed that was missed on container ops and I was just curious.
What the status of that was absolutely.
E
I, don't have much info about that Dan as of now so I'll get to that probably next time.
Okay,.
D
Cfc I'm mailing lists, I'd love to hear it.
If you guys are either discontinued the project or are taking a different direction or anything sure.
A
Okay, so um this is the current team, Mike Ross cloud, CI development, doing development so Denver, who some of y'all have maybe met previously Watson has been doing API development and some front-end development josh is doing front-end, dev and then Lucena.
A
Myself he's not down, so this is current team and the meeting notes I had talked about before those are linked off of the CI working group, github page so cents.
Last and last meeting we have had a couple of demos and meetings with some folks.
Camille we went through the current status.
Hadn't had an update with her and nearly a year.
It seems like it's been quite a while, so that was good to catch up with her we're going to be following up to get more of her feedback Lucas.
A
We had a meeting last week talking about cube Edmond and how a DM, how we could add that in as a potential plugin for are doing kubernetes provisioning.
We, the system now has it uses custom provisioning on all the clouds.
So we had some feedback on where you cube.
Atm is right now what type of support and then some directions that are going.
A
We also received a bunch of I guess more detailed specifications and what would you look into to see if it's going to work right now or if we need to have some further conversations?
So that's on our list and then we'll be having some follow-up conversations with Lukas on the cross cloud.
Software stack itself from the CI system.
The pipeline we've as we've been increasing and moving towards the production release at the system we've been working through.
A
It's started getting really rapid on resource usage, so we actually had to reach out to the cloud providers, get a bunch of that increased as we're pushing through all of the different environments and testing and seeing that that'll Pinal us. Some conversation stand with some of the folks like for the IBM and bluemix stuff, that you're aware linker, D and there's as we're refactoring to work with the new system, as is flit out and fixing some issues on some of the existing projects.
A
We've had some items for upstream changes like core DNS and there was I guess it was right at the end of the last on the edge of the last meeting, and there was extra kubernetes, it was six as well and and then on packet. There was what there's been limitations with resolving resolution on the clusters, because a packet doesn't provide any type of dns service or anything else internally.
A
So we have a discovery cluster that works with the deploys and allows us to work around some issues with bootstrapping and other things, so that's in place and working so packet was offline, while we put that and it's back Riaan abled and working as far as a test cloud provider on the dashboard itself.
A
The part of the 3m scheduling is the client for triggering and controlling the backend CI system and handling stuff like when is the new kubernetes masterbuilt done and complete and ready to provision and then run through and collect all the status and stuff. So this is part of that, so that your client for doing all those pieces and and then the next step I'll get to in a minute on the 3m integration tests, we've been doing a lot of integration tests across the whole system.
A
So but this is going from dashboard all the way down through the CI system and completed quite a few of those and then as the raven towards production, v1l.
There's a lot of bug fixes that we were working on and a lot of them are related to integration stuff like timeouts.
A
So one of the items that we ran into was with when you're doing a lot of deploys, app, deploys and then running tests on top of each other and that the state of the dashboard so working through those sort of things- and this is really going to be affected more when we start increasing the number of times the dashboard is updated.
But seeing this and let's see so then we get to in progress effluent D is was a little bit higher on the priority list.
A
Previously it's been lower, but it was partially done and last year the builds were working.
So the remaining items there's a couple of remaining items to test, but the big thing was refactoring it to support the new after place.
That's been completed and it's ready to test so we'll be finishing that out and it'll be coming in the next couple of weeks or so the the last some of the last items for every 100 or the running the scheduled job.
This is what runs at 3 a.m.
A
and every day to do, builds for all the active projects through provisioning and to all of the active clouds with the latest stable and head of kubernetes so will be.
This will be using the new trigger client and stepping through and running for each of the pieces, and then one thing that we need to update and work on is the related to all.
A
This will be clearing out all the resources so after the 3m job, with all the work that we've done, there's quite a few pieces that we need to tie in to actually run and clear out those some of this ties in with development.
A
How long do we want something up and available and and then which ones do we want to be cleared out immediately, so that'll be probably post launch as far as v-102 complete that so pretty soon after and let's see I think that's it and then what's next, so the v1 release and we're looking at completing this these items targeting this week.
A
So it's going to be this by end of week, I think we're going to be pretty comfortable with launch and want to talk with you Dan as well to see how we want to do that and any items that you want to make sure in there, and this is going to include at release to 1o the CI system.
A
So this has a lot of the parts that are allow us to do an integration with other groups like own app for the build system itself, and it's working internally, so it'll be public on that, and then we can start working with other folks to take advantage of those parts.
The backend API system integrates that and then the projects and classes up planning to have for that launch.
A
So coming in the future, so we have we're going to we're planning on being that cube con and we have an intro that we are would like to do.
That's pretty close to what we've done in the past a little bit of updates with what's production, launch the deep dive, we're hoping to focus more on working with with projects as far as integration and and then start getting feedback.
A
So actually I have a live working session for that, so getting ready for that, we'll be updating all the documentation across all the different repos to be able to help people to just step in and start how would they add their project?
A
How could they contribute so there's going to be a lot of that just after release and and then the next big focus is going to be ona, supporting a some of the components, the master service Orchestrator and we're planning on targeting that component and getting it running on all the active clouds and doing the integration with them.
A
We have a couple of clouds, bluemix should be coming online and then OpenStack is pretty close based on work that we've done with folks on that end, so that should be pretty soon after and then we got quite a few demos and discussions that we want to have so.
A
The get outside we've done some review on that we're trying to write something out on how we're actually already using some of the processes and and ideas that are being talked about from get-ups and we'd love to talk more about that, and then it would be nice to get a I think one of the requests is and to have someone from that end talk as well.
So, let's see we have quite a few other demos we need to catch up with on the storage working group.
A
The packet plus arm was deferred, so try to follow back up with Ed and see if he's available yet and then, as I mentioned, OpenStack will be falling back up with Chris hi.
Once we retarget integrating the code that he wrote so he wrote most of the OpenStack provisioning code and and essentially we need to update it and pull it into the new release and then we'll follow up the time.
C
Why do we need to update the code I thought that he would update the OpenStack code after we released the to dot?
Oh.
A
He could I think most of it was pretty close, and so we were going to go through and see.
I think it would be as if there's a anything major, then maybe we push that back to him.
It could be pretty minor.
We merged his code into a branch that was pretty close to the current, so Denver and I were going to dig through that and see if it's pretty short to update and then deploy.
If it is, then we'll do it.
If not, then we'll push back to dress and allow them to retarget.
A
So some upcoming events that we're planning on attending in some fashion, other the mobile work, Mobile World Congress and helping with an app, as you know, Dan cross community infrastructure that this face-to-face ci, City and OH&S North America and then coupons we're talking about before.
A
Any questions other questions.
D
So I don't quite understand when you think the dashboard is going to be live.
I.
A
Think that we should base through and getting all the I guess, the production bike fixes and everything else that we've been working on last couple of weeks this week, so I think will be up and ready by end of week as far as those parts and probably want to check in and you'll we'll have it running at 3m like actually by tomorrow, we'll be running going through and saying what?
What's, the results with the results.
C
Okay, I'm very easy bit pretty close.
A
Okay, well, if there's nothing else, and if anyone have any other items, they want to talk about outside of what we had here.
A
Cool, so the next working group meeting is February 13th and.
A
This is where you can get involved as far as the cross plus CI or the CI working group.
There's a CNC f, CI public list and github CNC, f, CI working group has the information as well, and this slide deck was shared in the channel and we'll add those to the notes as well.
Thanks.
Everyone.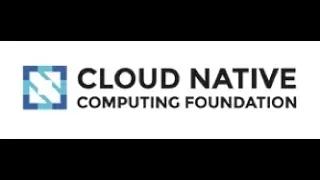 ►
Description
Join us for KubeCon + CloudNativeCon in Barcelona May 20 - 23, Shanghai June 24 - 26, and San Diego November 18 - 21! Learn more at https://kubecon.io. The conference features presentations from developers and end users of Kubernetes, Prometheus, Envoy and all of the other CNCF-hosted projects.