A
Welcome to the sands, the FCI working group monthly meeting today is Tuesday August 28th 106, and if you have any items or announcements you'd like to make, please go to the link for the agenda and notes and feel free to add your topics for discussion.
There.
A
Thanks in advance for everyone, who's added their contact information to the attendees section.
A
So we've got some slides, we'll take a look at those in a moment.
Let's also take a look at some of the items up for discussion and see if they're, in the right order which we'd like to go over them.
A
If we'd like to make any adjustments now's the time so first we'll go over some announcements skip over those we'll take a look at some action items from last month's July since the obviously I work in group monthly meeting we've got some new topics on cross cloud since the FCI dashboard and open sky, new zealand and it the.
If anyone else would like to add anything, please feel free to jot it down or let me know when I can jot it down for you.
A
Go ahead and just some announcements.
A
Today is the first day of the OSS in Vancouver and Edie from packet since send his regards. He was each traveling and will be on his way to Vancouver as we speak, so he may dial in if, if he has connectivity and if the timing works out, otherwise anyone else is in OSS Vancouver reach out we'd love to see you in person, sadly I'm in Austin Texas, but the team I'm sure would love to see you today at 1:30 to 4:30.
A
Pacific time will be the CNF seminar workshop, led by our pet josh ahora and Dan Kahn, and the cross cloud group will be giving a 20-minute presentation in today's workshop.
The network service mesh team will also be present and giving a presentation in that workshop.
So it should be a pretty exciting one of them sad to miss it.
But please take lots of notes.
A
Next month, Kruskal team will be working. The San CF booth in Amsterdam at the Open Networking Summit Europe, that's at the end of September and November. We have been accepted to give a cross called ci intro presentation at cube, con China and Shanghai. It's been scheduled for Wednesday the 14th and then on Thursday. The 15th will be giving across clubs deep dive topic on how to add a new project to C and C F dot CI.
A
We have submitted proposals for Q Khan North America in Seattle, in in December.
Pending response, we submitted to give a talk in envoy con and learned that there are 14 spots available and they received 70 applications.
So that's good that folks are excited about envoy and envoy hunt and we'll keep you posted if we are one of the lucky 14 well submitted and pending response, our cross called ci intro and deep dive for Cuba Collins in Seattle I'll open up the notes.
I'm sorry I open up the slides and share my screen.
A
If Taylor you're available to go over some of the next items.
C
Justine I had a question about the adding a new project.
They talk you're, giving to be clear: that's not the provider but adding a new project like fluent D or onap, adding something new in that vein.
Correct.
Yes,.
A
That's right: okay, thank you, sure, I think the sense the F has currently hmm over 24 projects that are in the sand, block, sandbox, incubating or graduated, and so we have implemented five and we're working on this sixth and we're working on that how to guide so that we can get collaborators on how to add those remaining CFCF sponsored projects.
B
Thanks listener, so um I guess so we can go on the I think a slide.
Five is that right, yeah.
So a quick update on the cross country, I project itself, Oracle, adding Oracle as a cloud provider for provisioning, is in progress.
This is broken down into two parts.
The first was the on that first floor request: 95 it's about adding the initial support, which is we have working in our dev, our CI dev environment, and we can provision to machines and manage the the machine resources.
That's happening at this point.
B
What we're wanting to add before putting it out on the dashboard is support for the other services, like storage and all the other networking services that are provided by Oracle cloud and have those in place.
That's split out for Oracle from the kubernetes the provider came in after they started having all cloud providers as separate.
So that's in progress and hope have that up soon we may hear some from Ben or someone if they're online later, let's go on slide.
7.
B
So general maintenance mainly updates for different versions.
There's some changes on kubernetes we'll get in on some failures that we saw here in a bit and IBM cloud has was felling for a bit because of private VLANs disappeared during destroys, but those are back doesn't look like something.
B
Part of the new projects that Lucia was talking about so we're adding an boy and that will be going on also updating documentation so that'll, be anyone could hopefully understand and try to help provide new projects as well as they're wanting to use the cross cloud. Software separately they'd be able to do that.
B
This is for the app deployment and EDA test stage, 2 pulling to kubernetes and tying in with the deep dive and the different talks that were planning on doing on the dashboard itself, for ui/ux updates, where you're, in the midst of adding support for skipping the app deploy stage and showing n/a for the app badges whenever a build fills so that we don't have any of those and it'll be an improvement there and that's pretty close to going to production, we'll see a screenshot here in a minute and and then trying to look on how we can work with upstream projects and pod providers to provide feedback on errors.
B
One way we validated them, one of them that we're looking at for talking with maybe the kubernetes cig, a cigar or another group- would be about the TLS connection failures that were seeing as a result of a new update in kinetics slide 9.
So this is the update for adding skipping the app the place, and this is should be on production pretty soon so on this one, we had a failure on the own app builds for their head release and, as a result, we didn't need to do that police.
B
So we skipped that we're planning on doing something similar whenever your Nettie's provisioning. So you may see something next after this about the columns.
B
Let's go on slide 10, so working with various groups, there's some folks that are starting to use cross clawed for some projects outside of what the dashboard is doing and in sm the network service mesh group is, it has started using cross cloud, the provisioner portion.
B
So this is the multi cloud provisioner out of the project for provisioning, kubernetes and testing the network functions cns on kubernetes, so started doing that and starting to get a few updates on the documentation, we'll be getting more as as they move further on, and then we've been helping that group with trying to provide feedback on what's available with packet and other things for doing testing so specifically around the nicks that are needed to do acceleration performance stuff.
They made so based on knowledge that we've been slide.
11.
B
So this is a quick overview of some of the goals for folks trying to complement the landscape trail map for onboarding new users focus on in user testing.
So this could be on the kubernetes side, complimenting all the other testing from an end-user perspective and different versions and.
B
Some of these other items like saving history and cephalic, tie into the status repository that we're going to continue on slide.
12.
B
So we're going to continue working on some of the groups.
B
We've been doing a lot of work with attending a lot of the cluster API meetings and looking at how we can work with the new cluster API providers, the cloud providers being added and where that can tie in where we could help there, potentially with maybe packet next and then looking at how to utilize cube ATM so either pulling in stuff that's being used in community or trying to see where we can take either software or stuff we've learned in this project and contribute to those other communities open. Ci is a group.
B
That's trying to look at how everyone's doing that and try to share that knowledge so attending that with some of the folks that are on the call and other other folks that may be here and then, of course, network service mesh, as I mentioned as slide 13.
So.
B
Some of the events that we mentioned, we attend the network service mesh if you're in Austin are coming through Austin there's an open source, acces networking meetup its second Friday of every month and I'd love to have you there slot a fun chat, drink on a and through access on a Friday and then some of the conference's that were attending next slide.
B
And it can give a quick review just have it here.
If for folks who may not have looked at the dashboard in a while, so we go to slide 15.
B
This is a dashboard similar.
We looked at before on a good day.
Everything green, the CNCs CI is the production dashboard for CNCs on slide 16.
B
And we can see here's the build column, and this is a status for all the projects on the left in slide.
17 highlighting the cloud providers that we currently have active on the production dashboard from AWS through IBM cloud, there's OpenStack for showing some hybrid hybrid cloud possibilities and packets used for the bare metal slide.
18.
B
This is just highlighting the app deploy and eita a test stage if there's any failures at this stage, and it will link to those failures and if it's a success, that's going to go to the ete tests that succeeded and I think that may be it slide.
19 yep!
That's it.
B
So that's it for our updates, thanks Lucena, for helping put those together and Watson and I, don't think Denver's here with us today.
So who else do we have?
Is it there anyone else that was available and no we talked about Oracle and Ben, otherwise, I think it may be you next and hippy hacker.
E
Everybody looking forward to seeing everyone over in Shanghai we've got a talk around 8:00 API script and I'm, hoping to bring some.
E
Maori colleagues, one of who, one of whom is speaking today with the prime minister of New Zealand, it's 9 o'clock and we're super excited to start seeing native technologies in the land of the long white cloud, is going to kick off we're starting to to see this. This next weekend, there's a Startup Weekend and over this weekend, we're hoping to invite our local community to show up and work with them, the kubernetes and cross cloud and but on our local hardware.
E
So things within our city to bring up and pass on the knowledge of how to bring up clouds on our own land and we're going to call the project open sky and the is open sky means.
There's no clouds above you yet.
But the people of that area in that region land can help build their own and connect and decide what goes but and or excited this to uh to see what happens over this next week.
E
We with the connections with the New Zealand government and and within our our catalyst, is one of the newest kubernetes certified service providers.
E
They're on the CN, CF landscape and I'm really glad to to see New Zealand starting to get on the map.
A lot of maps.
Don't have New Zealand on it.
If they're, they don't check the really.
You know the artfulness.
E
um So we're excited to see that level of interest where hopefully, the the work that we do here this weekend, involving many people and our local community to try to launch a look cloud will have the documentation and the ability to visit our open sky and say I want one two and click on that and launch one either.
You know on packet or on catalyst or on any of the other numbers that are already supported by the cross cloud, provisioner and yeah.
It's just and I.
E
Don't really have a link or anything yet because it's a startup weekend, you don't really do a whole lot of stuff beforehand, but I as that develops I'll I'll be posting stuff on Twitter times I. Anyone who's, whose interests that are available remotely to to do pairing or to UM to encourage the local on our region, is called the Bay of Plenty, so yeah, the open sky above the Bay of Plenty in New Zealand.
B
Awesome, do you have any links or anything that you can drop in the notes other than the the end told stories, the the I'm?
Sorry, the cute con China?
Has she the schedule there there anything about open sky or the other stuff?
You want to provide.
B
Looks like you're, muted.
E
It's not a whole lot there like it's.
A Startup Weekend is one of those things where you you, you I am kind of asking people ahead of time.
Hey.
Would you be interested in wiring this stuff up?
Would you like to go out to a data center and do iron?
Would you like to go through and document wiring?
Would you like to go through?
We haven't?
E
Have interest is up here for this shed project, the chose parts, the barn, c4 or sb4- are in in the in the UK, but it's a rural broadband provider, that's a cooperative and they have their own tractors and they dig through private land, getting permission to lay the fiber in the ground and we're looking to do something similar here, but Kiwis.
E
Don't do a lot of barns and homes sheds, so it's gonna be SH 3d version shed in Zed in Z, and that's just another of the things that as weird looking to bring the cloud to New Zealand and to see some local that adds to this global innovation suffering I'm, trying to be sure that we inclusively innovate together.
And this idea of the rural, broadband or rural or so open sky is something I suspected.
E
The government, the New Zealand government will eventually be using so that different silos of government say Lou I want to end it on top of what you're doing and they click without having to do inter-government stuff they're, bringing up the laws because we're doing a lot of codification in there's a start-up within a few weeks back called the legal hackers attacked each other, pretty good links, legal, safe on Twitter on legal hackers brought in dead and they invited the equivalent.
E
The IRS showed up about six six programmers and they're, taking the legal code of how to calculate taxes and codifying it into something from France called open disco and open fisca is, as some software used and generated by France to codify law.
So the applications take the the API provided by open disk so that you can in on our case them.
We have we're inserting a homeschool co-op and they wanted to know.
Are our kids eligible for a particular amount of funding and for people with special needs?
Do they have an indexed us?
E
Actually, it's written in law in legal terms, but it's actually something that if you were trying to write a program you can say given these criteria, um if I have kids of this age and are we eligible for for stuff?
Hey, that's the right website.
Let me let me go down to my went with her feet.
Real quick.
E
There was actually a pretty good write-up on.
This is a thread.
Let's see, if it's in that three and.
E
This is a pretty this.
This is like one of the outputs of it of that of the of illegal hackers.
I can't click some clicking on the Duncan.
It not click over here there you go open sky yesterday, go back here so that this is the video of the app that kind of got created.
It talks about I, we actually reviewed the community and then.
E
From from Twitter just a long Twitter for thread, and then it was actually pretty decent right up on some we're gonna be earlier up in the beat.
D
How I'll put some links in there.
E
For later, but it's exciting to see government and community and other things being generated from the work of bulk and the cross cloud team and our cloud native computing community.
E
Think there were five people that they were part of the little little group play the things and so I called the git lab org five eyes.
I didn't realize the connotation that five eyes is about some government thing around everybody sharing observing you know data, so I'll, probably not use five eyes again, but still fun to throw see.
Everybody come together and have their own perspective and come out with something meaningful that has an impact and where they are.
E
And I'm getting a house in a week.
I know this is like okay, I'm.
B
Finally, moving into the.
E
Being you ever Kiwi with someone, maybe not I, don't see I related but still happy.
C
And then congrats on the congrats on the house welcome to hell.
C
And by the way I would say it is CI related because your member of the community- and you know the community- is part of CI, so it's a life change for you.
Therefore, it's related.
Thank you.
E
It's it's, it's gonna be fun because it allows us to have a space to invite people to come, innovate with us and and hosts I'm like I love to host.
So if- and this is an open invitation to to anyone in our community come see me come hang out, you can stay in my place.
I will feed you.
Kai and I.
Will Google, innovate and imagine things together.
I look forward to anybody who could want to come and hang out in New Zealand.
B
Thanks everyone um I, don't know when the next one is lucena.
Can you share there?
We go stay connected.
Do it dimly.
C
Issue that I guess Denver is not here, but we was gonna speak about part of it.
They heed.
We discovered a bug this week.
It's not really a bug.
It's just an issue.
Denver was gonna, speak on the first half.
Did you want to punt that, or did you want we to speak on that retainer.
D
You already has our issue on their agenda, which is the upstream change that effect across cocea and yeah I.
Think Denver Denver pretty much that issue and I just wanted to provide a quick update on that for vSphere, because I have I have a change now to to fix that for vSphere part yeah.
This is this is an issue I'm talking about.
D
So I think for now for vSphere the change is really simple: just vSphere provider going to going to reports their note hostname.
D
Previously we only we only reporting the IP address and there's off-screen change that they only accept their hostname from like authoritive source like a cloud provider, so um I discussed with Denver owner and and other other providers like AWS and as you, and they already made a change to to report hostname so for this I think vSphere we're going to do the same here so and testing the change right now and literally, like well kind of the making. So hopefully we can get get this checking soon.
B
Awesome, that's great dinner and.
C
For what it's worth, Taylor I didn't put it on the agenda, because I'm not ready to submit a PR, but I've got a version of the cross cloud deployer or maybe an unintelligible Fork of it where it doesn't need to rely on shared DNS and it actually can generate certs with the IPS. Even a DHCP situation, so I'll be sharing that hopefully soon.
B
That's awesome, it'd be nice.
If that could be a selection so that you could say we can't or don't want to use an external DNS provider, and we want to use eyepiece.
That would be a good option.
C
Looking for it, it's a self-contained solution, for you know, standing up a cluster running running tests, tearing it down and having no external dependencies, which you know is the goal and our end for another project.
B
Cool it sounds like that would be a good project to maybe present on one year feel ready for that.
Besides any type of PR for the cross-cut CI project itself,.
C
Great I will engage you on slack once I'm ready to get some guidance on the next steps to presenting.
B
Awesome thanks everyone next meeting, September, 28th and I, think that is right during the Amsterdam time frame.
B
It would be nice at some point if, if it makes sense to have face to face option for the CIA working group, if it was planned in advance, maybe that'd be one of the cube cons in any case, continued conversations on the public mailing list and also cloud native slack in the CNC SDI channel thanks. Everyone we'll see you next time by.
D
The way I'm also going to be Coco shell out there, so I'm going to be happy to see you, and if you are this they're.
B
Awesome, Watson and Denver will be there and yeah sounds good great.
B
Have a good one, everyone Cheers.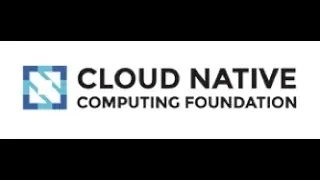 ►
Description
Join us for Kubernetes Forums Seoul, Sydney, Bengaluru and Delhi - learn more at kubecon.io

Don't miss KubeCon + CloudNativeCon 2020 events in Amsterdam March 30 - April 2, Shanghai July 28-30 and Boston November 17-20! Learn more at kubecon.io. The conference features presentations from developers and end users of Kubernetes, Prometheus, Envoy, and all of the other CNCF-hosted projects