B
There's a few folks who would like to join and are having issues so we'll give them a few minutes to join the CI working group and I'll.
Try to help them.
C
Yeah I had an out of date, meeting invite but I found it on the public one at.
A
Well, we got a good limber folks here, let's go ahead and get started.
A
Let's Cena, can you drop the public agenda and notes link for that chance?
Yes, G.
Our crib notes, 14 euro.
A
I'm going to go ahead and share my screen.
C
Could we just spend a second and have the other folks introduce themselves I'm Dan Kahn from the.
C
And I see we have a or Denver we've seen a yeah on, but I guess Francois and rofl a French Simon. Could you say who you are hello.
D
My name is Francois I'm working on Infoblox company, but mostly I'm here for core DNS and I came last last meeting two weeks ago and we started to talk about how integrating more tests from core DNS and I come here to follow up on this awesome.
E
Fred Simon chief architect of Jeff Hogg Oh,.
C
Great collector heavy Fred row.
C
Sorry, I didn't get that sorry.
E
My name is Rohan Fletcher I'm from Pike off in New, Zealand and I'm, working with Chris.
C
For the person darling in, you probably appeared star six to unmute. Now it's loud, it's Chris Hansen from our example.
C
Chris from our XM awesome cool, okay, thanks very much we've seen in folks take over him.
Okay looks.
A
Like emails and just joined as well so um for folks who haven't met me, I'm Taylor, Turner, I'm, working on the cross club, CI team I'm with Wolcott and Lucchino and.
A
Also on the cross cloud, GI team project management and Denver Williams on the cross projection, so the I'm connected see my screen right now. Sharing yes,.
A
Great, so this is the agenda notes.
If this is on the public calendar course and CF, you can add your agenda here um or it's the weekly and twice a month meetings.
You can add those in here if you'd like to speak about something at the next meeting.
That's coming up we're going to give some updates on the cross, pod, CI project.
A
Okay, so I'm going to jump right in this.
A
So we've had a few releases on the cross, but CI, and we had one on March 7th, March 12th and we have one in progress probably releasing buy into this week and that's related to an app and a couple of, and so much effort into this.
So we've been updating to support the newer versions of kubernetes and most of that went there pretty well, and there was some items that we need to verify with.
The integrations are doing that.
A
We've also updated prometheus birding a slicker day and gone through and tested all those and there's a few items.
We can jump into that.
We had the change in the system to support so updating the release.
Sometimes is a quick change and we'll be looking at automating the new releases as they come out the items that catch us as when and something they a requirement upstream breaks and or causes a breaking change and how the actual CI system marks.
So we'll talk about a couple of those thanks there in a minute we're also updating documentation.
A
We've have a made some changes for the project self.x.
This was at a high level going.
A
Crosscut CI and what it does and we're also going through and at the per component level like the cloud provisioning, we're trying to get the documentation updated for each of those, as well as the install and how-to for each of these items.
So we're going through and updating those we're actually getting quite a bit of feedback from several of the projects like Prometheus they're.
Doing some testing there.
So we're going to keep updating those, especially as we're moving.
A
Ons attending and Yukon a Europe.
A
So one of the big releases that we had was this one will know and fluent D.
That's a new project that we added and fluently required.
Some changes on the testing system itself to support before release sews and IBM cloud.
So that's a new cloud that we're now supporting or provisioning, kubernetes and testing the various projects on we released that we have linker D coming up and liquidy updated for one through six, so that was another bump from the previous when it came out just as we released one three five, so we got went.
A
We were able to release that I think before I move on maybe at Denver.
Do you want to speak to some of the things on fluid.
A
What we had to change in the testing system, I.
F
Mean we didn't have to change too much.
It was just a little difficult to deal with, because flan D has free repos for their builds.
F
They have one repository for building the fluent e artifact itself run fluid e without docker, but then they split their containerization repo, isn't two separate and it's nice to adhere to the procedure just they're using to build, so that meant we had figure out a way to how do we climb these other two repos and the flow 1d repo before we do a build so that we can just use what they're using upstream?
F
So we had to make changes to do that and that was effectively.
Let's just do a clone from upstream for their latest branch or a match to the version we're building and that let us get around that one and maintain using whatever the build procedure they're using upstream.
C
Could you guys, maybe explain to me I, don't quite understand why there's kind of new release notes for each new version of the projects?
It seems to me like the whole idea of CI is that as a new release comes out, it should automatically get deployed, and then you know if it.
C
If it fails, that's fine I mean that's a totally normal thing, as the you know command to invoke it or some aspect of it breaks, but I guess the part I'm unclear on is is is the default that the CI system automatically does take in new releases or does it need to be manually set every time there's a new release.
I.
A
Can speak to that for a moment in Denver if you want to learn.
A
So right now it does for this stable releases.
We are updating that that's in the CNCs configuration repo, that's across my channel, and we do set those for stable, there's a couple of reasons, and one of them was some of the projects had multiple stable releases and just selecting that what we're going to do for that and we may want to stay with one like kubernetes for a while some of the projects wouldn't work on it, so we needed to stay with a certain release.
Most of that seems to be out.
A
The other was the determining the release was problematic.
When we started some of the projects wouldn't tag, they would create branches or they wouldn't have semantic versioning.
So there was a lot of items.
Some of that has gotten better.
It looks like for all of the currency and CF, so I think we could start adding that and turning it on.
We support it the automatic for commits so once we can determine the stable release, and that should be okay that doesn't help with multiple stable.
So, like your Burnett ease, if we're saying.
A
Support those onap looks like they may need multiple stable releases, so there'd be some type of determination there.
So it's mainly on that side.
More than what can we test, we could run on any I.
Think I got it, but I just.
C
Want to point out that it is and I'm open to the idea of supporting multiple older versions as well, but supporting new releases as soon as they're done without having to wait couple weeks for a new cross cloud release.
It seems very valuable to me absolutely.
A
That that's actually in plans it's kind of been waiting for some of these other things to be at a point where we could refocus on that, and how are we going to pull them in I?
Think a lot of the projects are going.
A
Some type of hooks and to github and trigger those if you're running your own project, so you're running.
A
And say: I'm going to configure this to do it on tags being an external project, that's testing on those projects, Prescott CI testing, this we don't have as much control over how those are triggered.
So we have to programmatically figure out what the releases are once we do that take the time to say how, how do we determine what a release is when a project releases it?
We can automate that so that that will be coming up soon.
A
Also in progress I'm slide, 6 is an app integration and adding open site deployments actively working with Chris Hodge on integrating OpenStack Chris is doing the majority of the work and we're going through and helping with any changes that occur in system and questions and then trying to QA and pull those and hoping to get that in very soon on the own app integration we are, we've done here, slide 8, so the own app integration for folks who were not.
A
The last meeting or haven't heard about this we're actually integrating with own app CI system, so the builds all build artifacts were pulling from an app the status of the builds in the dashboard itself.
A
We're here whenever these run through are based on own apps CI system and then, when we do after doing the kubernetes provisioning to all of the supported clouds, then we're taking the artifacts from the own app container registry and we deploy those so in QA and going through testing right now is we have the app deployments with the containers, we're using a te test from ona upstream, and they have a what they call a root.
It's a robot container and it.
A
Quite a bit of work, we're focused on their service Orchestrator, so an FSO.
So what that's called and the components are several different containers to get deployed at the same time that we need to do that testing and it's currently working in our dev and CI testing environments for moving that through and it should be released pretty soon as much as possible.
We're trying to use upstream for e 2e test for helm, charts and this of items.
A
On the onap side for the app deployment we tried to use the helm charts there currently end of heavy development, trying to get ready for own apps side, they're, trying to containerize all of the all of the different components and the helm, charts are being reworked.
A
So at the moment we are using custom, helm, charts based on theirs that were heavily patched actually function and we'll be trying to create some pull requests upstream and get those in as they stabilize over the next few weeks inverse or any specific thing that you want to add to that.
Or does anyone have any questions?
I.
F
Guess yeah, as you covered that developing heavily upstream, it's was almost impossible to try track their active release of home charts because everyday something changes entirely different.
F
So we had to make a fork of their release and then make some patches to support 1-9 because they were currently having bugs with that, as well as support or have changed some things about how storage classes were handled and a few other communities resources, because we're trying to get it across five different cloud providers where it was currently making assumptions that you'd be on Azure, which made it difficult.
A
Custom, this is a pretty significant integration and it's helped us update a lot of items that are going to.
A
Other projects I'm related to the helm, charts the repos used, so that's affecting we make changes that affected, like fluency, supporting those different ones and supporting multiple containers and repos.
That's also a related item that lets us have more complexion areas.
Does anyone have any questions about the own app integration and integrating with the external CI?
A
Ok cool, so are the cross group collaboration with other projects.
We've been mentioned, OpenStack and prometheus Prometheus is trying to build out a CI system covering quite a bit of items, including performance testing, and we're actively working with them to try to build the e2e tests that would be usable in cross CI and complement what they're building out at a larger scale and for DNS as well.
D
Yes, so Foucauldian as I updated right before the meeting this issue, and now we need to schedule the meeting.
I.
Guess that's right for the technical part, but I think you are you I Newseum, know yep or who?
So what time should we schedule?
Something I am on East Coast, you're.
A
On interest, ok, that should work pretty well and I will reach out to you after this call, I'll get you.
A
So after we're done with the own app and open sack were looking at Oracle for deployments and potentially inless and there's.
Another cloud that looks like we should focus on as CNI is the next project that we're targeting, as mentioned earlier, we're updating all the documentation, but the readme and the installs and trying to get those different pieces working.
A
The a t-test for adding those I think is going to be one of the big ones and we'll be doing that based on information.
So we work with France on Cordina s and the Prometheus project, how you can add that stream EE tests and they come usable for other projects and to run out of your own system and then making a few other changes on the the dashboard itself.
A
We're going to be going to ons and into this month planning on going to Q, Khan Europe, the next CI working group, and we were planning to cancel unless and someone else's going to be on that, as we will be in LA for ons and there's a face-to-face workshop.
A
The weekend before the ONS conference happy to see anyone there, as well as in the conference, will be running a boost and can answer more questions about cross quad, CI.
A
Think that's it for crosscut GI team.
D
Question on the slide 10, you say we place bare metal by bare metal.
What does it mean because you already unpackage it?
So it's not packaged right now.
A
Yes, well, it is on packet, so all right, you're, referring to the bare metal where it says bare metal, learn.
D
Well on your site, then you say you will change your bare metal, but right now for cárdenas we run our CI on packet.
That's why I was focusing on this one.
Okay, yes, I mean look at last, but change them.
It ought to be a metal bucket.
Then that's.
A
Just a labeling, so oh okay, okay, should be thanked.
Yes, it should be saying bare metal and packet.
C
Here, there's missing closer ended change, quote their metal, unquote to quote their metal packet.
Unquote.
We want to give package credit for the fact that they're giving us these fantastic free resources- that's right.
Okay,.
A
Have this foot so I don't make it more clear.
Dan thanks.
A
We have been asked about adding armed support again and that'll, be something that we need to revisit and look at when we should focus on that versus, say, Oracle, and then these other clubs.
A
Awesome any other questions, or anyone have anything to talk about here.
C
Yeah I was just wondering if there were plans to open source the dashboard itself.
A
Yes, it is I'm open source and there's some renaming of the project, just some very like high-level items that need to be taken.
Care of and I would like to have all that done before OH&S it's.
It is open source.
It just needs to be those things, adjusted update, make sure everything's still running once we make those sort of changes and then enable that.
C
Taylor I have another question for you about releases and you don't need to address it now.
We can follow up later, but just looking at Prometheus, they seem to be doing a great job in the releases page on github of labeling, all their releases, so I mean looking through here, I see dot, dunno, RC, 0 char c1 and then that that, oh, when they release that and it's my belief that the most sensitive projects, if not all of them, are using that release pages of on github and so I do believe.
C
Releases are fundamentally automatable and I would really like to move to that as a feature, so that we would be and I could see the argument on why we might want to skip our C's or or nor our C's, but but particularly I'm, trying to move head as soon as it ship seems seems very worthwhile, not head trying to trying to to move stable as soon as the new release, ships seems very worthwhile and you know if it fails, then the CI is sending a useful say.
A
Absolutely so when I guess up until maybe three or four months ago, and it seemed most of they will not miss them.
There were several projects that didn't have releases in this release.
Link, if, if you go to that tab and some of them, if they didn't have that they may have a release tag so and it may not be using semantic versioning.
A
So it's more of determination of what are we going to do for this project if they don't have, if it doesn't have to dot two to 2.0 and it just had two to zero or two?
A
There was a few of them like that, and some of them didn't have anything on the actual release page.
They just tagged.
So it's more of determining.
How are we going to know when it's a release like as a human?
We can quickly see there's a programmatic part for that it seems to be better as you're seeing now it seems that most most of the CMC of projects are now following those standards and that's changed from what it was many months back.
So I think we can add it now and.
C
So and I mean we can also engage with the project.
I mean I, I, don't think we're going to mandate to any project.
Oh, you must use the github release features, but if we just mention why we're using it and how it's helpful, then I suspect a lot of them will be open to it.
A
As long as we have something consistent that we can find, it makes it a lot easier.
Otherwise we need to think there's some fallback that we do potentially just it uses the last version and and notifies us I, don't know whatever.
That would be right now.
It looks like at least the projects that we're currently supporting.
We could add something and feel pretty confident, but as they do release and work, we should be good to go.
A
Any other questions or comments.
A
Okay, well thanks everyone again, we are not going to have a meeting at on the 27th, so the next meeting will be in April.
A
Hope to see some of y'all in L&S, and maybe the fish-safe see I, see ICD face to face working, have a good one.
Everyone.
A
Thank you good day, Thanks.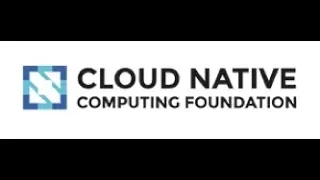 ►
Description
Join us for KubeCon + CloudNativeCon in Barcelona May 20 - 23, Shanghai June 24 - 26, and San Diego November 18 - 21! Learn more at https://kubecon.io. The conference features presentations from developers and end users of Kubernetes, Prometheus, Envoy and all of the other CNCF-hosted projects.