A
I think we got a good agenda, we can get started.
B
Me, yes, okay, so today of the San CSPI working group monthly meeting held on the fourth Tuesday of the month at 11 a.m.
Pacific time, thanks in advance for jumping into the meeting minutes, adding your contact information and if there's anything you would like to discuss in today, is one hour long call, please add it to the agenda.
I think we have plenty of time.
B
I'll just start by kicking off some upcoming events and then, if there's anything you know of that. You would like to add to this list that this group would be interested in feel free to shout it out or write it in. So the next event is in just under a month from now May 20th to 23rd cucum cloud native con Europe in Barcelona.
B
The fancy FBI dashboard team will be presenting a 35 minute intro and a 35 minute deep dive for the San PFC I project initiative and the CNF tested group will be doing an 85 minute long, intro and deep dive birds of a feather, also introducing the new telecom user group, aka qg and the cloud native network functions testbed and in Barcelona there are two co-located event.
B
Well, there are at least two- and here are the two I'm going to mention the FBI o mini summit on Monday May 20th and the Linux Foundation networking groups cloud native network services day. Those are both on Monday, May, 20th and so I personally hope. I can share my day with both of those groups, because the lineup is sure to be pretty interesting and exciting in June June 24th to 26 is the cube con cloud native con China in Shanghai.
B
There's an intro and deep dive bar birds of a feather for the telecom user group and the CNS testbed will be 85 minutes alone on Tuesday June 25th, a any other events upcoming events.
Anyone would like the group to know about.
C
Ask a question: hi I'm, Priyanka, yeah and I wanted to ask.
So this list of events is places where things are definitely happening related to where people are talking about this working group.
So is it possible, if in the fee, for the future, for folks in who come to this call to collaborate, collaborate on submissions etc for conferences, or does this or does that staff discussion happen offline?
And here we report on everything?
That's final.
C
Hello, sorry did my question really suck yeah.
A
That the call is, and definitely for open discussions, as well as presenting items and as far as this call goes and then any event, specifically what we're talking about right here.
These are items that seem relevant for folks interested in see ICD, which would be.
A
Scene, yes, yeah working group, so if you have anything there, I'm actually going to add one right now, but in general it would be open discussion here, there's also the slack channel and and several other places to get to get.
The conversation started, including a mailing list.
C
Got it?
Thank you so much in sorry.
This is my first time on the call I hope that wasn't totally useless.
A
No worries happy to have the questions and engagement.
D
This is Jay heart with co-op in Toth, in the New, Zealand and I've.
Just noticed this morning that there's a cloud native summit in Wellington just wondering if anybody knows who's hosting or organizing, they don't have any of that kind of information on the page.
They've posted.
A
I do not know about that.
One I see a I can find it a little conference but yeah there's not a lot of details.
I've.
C
Been noticing that there's a lot of these like cloud native summit, made a transformation day like people are just a lot of people, I think are going with it.
So I don't think it's necessarily read.
I was the one affiliated the scenes yeah it.
A
Doesn't seem to be and I'm just looking at the main page for the cloud native summit and then there seems to be links off that to other ones.
Like the there's, a cloud native Wellington summit in August and there's probably the one that you're talking about it, doesn't seem to be San.
Si Affiliate I haven't heard of it myself.
What I would say is if it's not listed on the events Linux Foundation org, which I posted in in the zoom chat.
A
If it's not there, it's less likely to be a sand CF or at least Linux Foundation event, but that doesn't mean other projects and groups aren't trying to follow the methodology.
I, don't know of a Linux, Foundation or CNCs specific.
Yet in New Zealand keep hearing about potentials, but nothing official.
B
Great I was double muted, I think that I am unmuted twice now someone mentioned, and yes, of course, there's about stays in Austin, Texas, coming up on May, 2nd and May 3rd and there's also a meet-up I, believe it's sponsored by CNCs and it's called kubernetes array and it is in Austin Texas.
This Thursday I'll try to put a link in here as well on my calendar, but I forgot to put it in the meeting notes.
There's lots of lots of things going on big and small I.
A
Think a lot of the the different groups that are involved in trying to do see ICD in the projects will probably be.
There will be some of them represented at container days, which is in June in Hamburg.
I'll.
Add that one to there probably some interest for that container days and then, ideally, some of these will be in a location that works for folks.
A
Great well there's a lot of upcoming events.
A
Anyone have anyone else anything else, I'd like to add. As far as upcoming events over the next few months.
C
I'll add there's a bunch of events that I know of that may not be called focused on CI CD, but they have some really good talks about, say CD.
So if it's okay with you all I, can add into the document after the call, like maybe specific talks at specific events.
A
Yeah sounds great I'm sure, folks for being interested in saying this.
A
I guess I'll jump right into the updates on the CNF test, but I think that's next and should be able to share my screen here.
So.
A
Zenith testbed is a for those who are not aware.
This is a a CNCs initiative and I'll bring up the repo here.
It's a sans CNCs initiative to help with the transition from virtualized Network functions into cloud native versions and, more specifically I would say it's trying to help vendors, telcos and everyone that are using base to use cloud native methodologies.
So it's not just transferring code, but it's helping to rethink how the platform's would work.
A
We designed how you're going to orchestrate those and those sort of things and part of the efforts on this project are around at comparing code, so actually taking code that runs on KVM of sack other places, traditional package that was virtualized from physical machines and then getting them to work in containers, but not just that that reworking them to to be orchestrated by kubernetes and stuff like that and having them run.
So then we do comparisons.
Some of those are functional tasks.
A
A lot of them have been focused on performance tests, and we have at this point the capability to deploy and the entire cluster set for both OpenStack as well as kubernetes on packet, and, if you create an account, have an API key. You can build out the entire testbed and then run the different test cases to get the results.
A
There's a link on the repo here.
If you want to have.
A
Info on, let me bring this deck up if you'd like to dig more in that gives a fuller overview.
A
This is a main deck that we keep updating with different information and performance cases and stuff how this works I'm, not going to go into all that right now, but there's more information there.
If you're interested, we did speak at open network summit in San Jose and had different talks on the zenith.
Testbed we've been collaborating with a lot of groups, so just mentioning network service mesh, as well as the Linux Foundation networking group and there's a lot of great panels and discussion, the telco industry.
A
It is slower to move forward with a lot of infrastructure across the boards, but there's a lot of interest to move in to take on more technology and methodologies that we're seeing in the cloud world Enterprise everything else.
So that was really great, having a lot of feedback from vendors and end users and telcos, and all the different projects.
A
We specifically had a lot of talk with different vendors and the telcos about use cases that are seen in production and we're trying to see which ones that we can help recreate from scratch.
The testbed rebuilds rebuilds or accepts contributions that are open source that can run fully in this repeatable space, so being able to build up a cluster on the packet bare metal machines and then build the entire test case or use case that you're wanting to look at and we're looking at.
A
What are the next like production pieces that are running so definitely wanting more feedback there.
The other thing would be sharing tooling, and software Intel has a reference platform.
They have all these dev kits that they do for here's, how you can do acceleration for kubernetes in different areas with different plugins and device plugins and stuff.
A
Well, they have some of that for containers with regards to the telco world, so we've we're working to collaborate directly with Intel on some of that they've contributed some hardware, that's gone into the packet machines that we've worked on, we're also working on the tooling and stuff.
A
Some of the automation for what they're doing with the reference platform and what ties in and usable in the CNF testbed we've been contributing that to other projects, we're also working with Linux Foundation different projects within that own app was one of the early ones, but there's there's other projects involved: OPN EFI.
A
We use software like t-rex for package generations, so we're trying to collaborate with the different projects across all of Linux Foundation as well Cynthia on this project, there's some white papers that help with terminology and moving forward with what does it mean to be cloud native on the networking side and we're directly contributing to some of those that'll be coming out this year, a cloud native network services say this is mention earlier.
It's a mini summit right before cube con EU and we'll be there for that and and helping out on that side.
A
I'm FBI, OSI sit.
Cc is a testing lab within the FBI o project, which is a large group of projects actually within Linux Foundation, and one of the key softwares is called VPP, but the cset lab what's interesting.
Is they actually have continuous testing of a lot of this software and we've been able to share test cases recreate some of what we do on packet in the Linux Foundation lab?
So we keep collaboration going there.
A
We've done some shared presentations at some of the conferences we're going to keep going on that network service mesh has been involved since the start of this initiative, the scene, a testbed initiative back in May 2018, we've continued to collaborate with folks that are on that and contributing both ways on the NSM I did want to point out. They've been, except as a Santa Santa Santa box project, which is really awesome.
A
They made tie-in with a lot of other seeing CF projects is its going forward.
It's a very interesting approach to networking in the kubernetes space and it's applicable to other areas.
We've been working with them on use cases.
They have weekly called going into different use cases that could be implemented with network service mesh.
A
The use cases are interesting for seeing a testbed and other projects are trying to stay, bring the collaboration across to all the groups that we've been involved with, there's a glossary that I think is going to help with if anyone interested in the networking side and we've been helping with that, there's a lot of folks involved.
Vendors, end users and stuff like that.
As far as the scene of testbed itself, we plan on adding in SM support which will give us the capability to add service endpoints.
A
Just like you would do if you're familiar with kubernetes, when you're asking for a service or you're wanting to connect something or how you're going to describe it.
It's it's all using the same terminology and language and NSM is adding that capability.
So it's an alternative approach to something like multiple other sinaia, plugins and I won't go into all that you can go check them out if you're interested, but we'll be adding that support, so that we can show how that would work.
A
That's going to allow us to have some more complex use cases so that we can have very dynamic connections at runtime, not just that initialization of the test case, adding in other pods and adding new interfaces and network connections to a running container.
There's some very interesting things as well as some use case that we're looking at like connecting a kubernetes pod to an another cluster which could be another kubernetes cluster.
A
It could be an open set cluster and we there's a lot of different hybrid approaches that are going to be happening in production and we want to be able to show what's actually out there in the real world and help people to migrate their production clusters and production deployments to support these new technologies.
And, however, that is it's not always going to be a fast switchover.
So it's going to be pretty interesting to show integrations between I would say legacy clusters and newer, newer styles.
A
So that's part of what's next and some specific things we're going to be adding sent-off support, that's heavily used by telcos it's as far as new machines coming up on packet, which is where we do our initial testing for the bare metal side.
Centos is one of the main items for the telco or network specific types configuration.
A
So we want to add that in that covers, different places will have that support for all the different cluster types and build deploys that we do we're working on new use cases like SRV the NSM stuff that we're talking about.
We definitely want feedback on those besides NSM, where we'll be looking at other configurations like using multis interested in any type of kubernetes configurations.
That could be interesting from a networking standpoint and and looking at those as potential test cases or use cases.
A
So if you have feedback there and then tying in more back into the CI CD side, we have been moving towards.
You know what we'd like to add a smoke test for each stage, so that, if you bring up a kubernetes opens that cluster, that you know that it's vetted for use before you deploy any type of test cases or use those for any situation.
A
There's different software on both sides, so we'll be digging more into that. Ideally, we would be able to update different parts of the configurations or testing within the repo and automatically run smoke tests if you flagged those commits or branches, so that would be kind of a long-term goal.
A
Event wise that there is a twice monthly CNF test bed, birds of a feather, that's on the first and third Monday's of the month, and that's at 8 a.m.
Pacific.
So if you're able to join that that's open to everyone and its vendors telcos projects like NSM, other people will be on that call loved to have feedback there.
There's a telecom user group, that's going to be kicked off in Barcelona at cube con and that one may and that being what the CNF test bed birds of a feather is those could be merged.
A
At that point and it'll just be the zenith testbed for that larger group that we're seeking it may just be part of the telecom user group and we'll see how that goes.
And let's see cloud natives milk service day I mentioned that that's the mini summit will be at cube, con cloud native con and then ons na as 2019 I think those are probably the key events and that's it.
Does anyone have any questions on the CNF test bed.
A
Okay, if you have any questions, feel free to reach out, there's a CNF flak on the channel on the cloud native slack, and you can also reach out through tickets.
If you open, the contributions will request thanks.
Everyone.
B
Thanks killer I'd like to share my screen, please.
B
Great I'd like to take I, think about 1215 minutes, maybe less to announce.
There's an latest version of the fancy FCI dashboard.
We just released version 2, oh the CMC FCI yesterday and what's new and 2.0, is we've added the kubernetes release, selector drop down with the kubernetes, stable and head releases in the test environment.
Let's stick it at 114 and it is essential to our next set of goals, which includes adding additional options in that test environment.
So this is the CN CF CI status, dashboard.
B
This is the test environment the square here it currently includes kubernetes to release options stable and head.
It will be provisioned to bare metal packet and then the success shows the status of the provisioning.
B
The this allows us to see that the provisioning passed on stable on the packet, and it also shows us that the CNCs active project on the dashboard.
Currently it shows the status of the deploy, the build and the deploy on that environment.
When you use the drop-down to select the other relief, you can see oops the head release of kubernetes failed for some reason.
B
We are looking into that now and unfortunately that means that the deploy phase for the projects will also be failed, as it does not have a provisioned cluster to deploy to, and so this was we're really pleased to get this one out and we're already iterating on the drop down to include more options.
B
We also did some styling updates in this print.
We updated some of the lift.
They did all of the logos for CNCs logo and the projects to be SVG format.
They were PNG before we have dated the header we've dated the horseshoe lines, it's some styling and spacing updates, and we had some responsive issues that we resolved as well.
B
What's next for 2.30 is we will be adding arm support to kubernetes, stable and head clusters and we'll also be adding arm support to fancy F graduated projects, accordion s and Prometheus. We've gotten started on envoy and fluency as well, and we hope to have the v23 doe available in less than two weeks to get one. Twenty six will show the mock for what we are working towards for adding arm support to kubernetes, stable and head here's the mock.
B
It shows we're going to be updating the styling of it for the drop-down we're going to have the label at the top, showing the active version, a checkbox and bold for the active version and the options will be listed in the following order.
B
What we expect to see is if none of the, if we have no projects yet supporting arm and building on the ARM architecture, then we do expect to see a full page of any badges.
However, we have made good progress on the accordion s and Prometheus.
So would you think that we'll be able to show that Cordy and s and prometheus are able to build and they're able to be deployed onto these the ARM architecture?
And so this is our expected result.
B
Once we have the chosen, the let's say, kubernetes head release on arm will see the provisioning status of release onto that architecture on the packet and then we'll see.
Although we'll and we will say that the builds passed on the ARM architecture and the deploy is passed on the ARM architecture and, as we add support to each one of these projects, incrementally you'll see that any badges will go away for buildings employ and be replaced with success in planning and design.
B
We receive a enhancement request from the community and ticket number 74 in ticket number 70, for the enhancement request was on that drop down, which our initial design phase and what the team is working on now is one drop down that just includes the arm options into the same drop down.
B
There request was to use more than one drop down, so we like this idea and we're iterating on the design of it on on desktop really, you know, but that we, this is fine, but on mobile, it's a little bit difficult, a little bit difficult to make sure we're giving the user the best experience and make sure that they understand what their options are and make sure that the buttons are big enough to press on a small screen.
B
So we're taking this and we're rolling with it and we're working with our designer to come up with some other options for mobile.
So that's in progress to see what options we have and hopefully, by next month, we'll be able to show you our our best ideas, we're also considering that we may want a third drop-down in the future.
We envision this test environment at the top of fancy FCI to be flexible and scalable, and we envision that we could use it in four more features.
B
So currently we, our original idea, was to allow us to be the status of provisioning, build and deploy for multiple releases of kubernetes, for example head and stable and maybe even release candidate in the future, and we know we want to support more than one architecture, because arm is now a gold member of CNCs and one of their primary missions and joining the CNCs is the show that the CNCs projects can be run on arm.
B
So we're hoping to support that mission by visualizing arm on the dashboard and showing that yes, accordion s can build and can deploy, and it's all working as expected, another.
The third possible drop-down could be for.
If we want to support computer runtime options, the CNCs has a few container runtime options as projects container G is a graduated project of CNC FCI, so we may want so we are looking into and planning out which CNCs projects should be part of the test environment.
B
And how could we visualize that on the dashboard and that could be the third drop-down option and with mobile again adding more buttons science, so we're taking our time with that and soon after v23, oh and before coupon Europe?
So hopefully before May 20th, we are working on adding support in the CI system, so refactoring a bit of the CI system to support cube ATM to bootstrap kubernetes clusters on packet, let's tick it 100 and after we have cube ATM in place.
B
We will update the kubernetes to the latest version currently at 114 and they'll, be releasing 115 in June, so we'll have 114 up before that and we're preparing for two presentations intro and a deep dives at cube, Conner Europe.
B
We welcome your feedback just like that enhancement requests for the double drop down, which sparks a really interesting conversation and features that will be useful to the community.
We believe feel free to create an issue in github feel free to join the CNCs thoughts, black dot IO.
The channel is C&C FBI.
You can email us join the public mail.
The link is in the slides here and join.
This call the fourth Tuesdays at 11:00 a.m.
Pacific time Russell on social media feel free to check us out.
B
Does anyone have any questions for the things that see is a dashboard.
C
So I have a question I think in the past you folks used to leverage gitlab, ci4 or I guess currently I just wanted to ask what CI solution is used.
C
Okay got the answer.
Yes,.
B
Yes, okay, thank you, yes, I just and those it Taylor and then or if you'd like to elaborate, feel great.
It's.
A
A mixture of quite a few things get lab is the underlying for pipelines that are started via get commits and other things.
Okay and then the kubernetes is deployed using a custom provisioner that bootstraps cuber Nettie's after creating the provisioning, the machines with packet, it's with based on para form and some other things.
A
That's actually on the roadmap.
A
The beer replaces our saying so I'm not going to go into that right now, but that's what it is now and then once that's up, we use helm to deploy the different projects and then we can run whatever tests are available.
A
An area where we'd like to have the CNCs projects or whatever project, is involved like own app as another one but we'd like them to be involved with doing e to e test.
A
Ideally, we can collaborate to have a structure, that's easy to maintain, and then any type of e d test could be used to run on a regular basis.
The scenes FCI as well as be used by the projects.
You know something that would things that would be useful for the end users of those projects.
Yep.
C
That makes a lot of sense.
Okay, and this is like something you're looking from the community to contribute right.
A
Absolutely and just it we can come up with some and there's.
You know, there's different places where we may have more experience, but it's not gonna.
A
It's not maintainable, to say we're going to come up with all use cases to mean all users for every CNCs project so definitely want the projects involved in that and saying here's how Prometheus is used, and we have a lot of people that really want to see these Indian test run and working for every release does like what are the key key type of end-to-end tests that end users would want to see working for every release, and maybe you know every daily commits on master and sort of thing.
A
Direct collaboration on those 80 test is the long term goal, as well as just collaboration on making sure they run that the project's run and work as desired.
Right now, like I, said they're deployed via home charts, we built, we have the builds or based on the read means or circle CI or whatever is within the project's.
Ideally, even that can be helped maintain those which is what we're working on.
In addition to say, the arm support and everything is restructuring to allow external projects to help maintain this god.
C
It's a regardless of what CI system or whatever they're using they can put their tests in here with arm support.
We.
A
Would like to have the test to be shareable across project across systems as far as the external CI support?
A
That's definitely something that we're looking at doing the onap project itself, which is one of the projects on the dashboard.
All of the CI status is pulled from their Jenkins CI server for the project and what we're looking at doing is adding support to integrate with all the external CI systems and the start would be pulling status.
Information that's publicly available from CI runs, and then the next would be trying to help get public artifacts.
A
So if Prometheus, for instance, if we can have a public artifact for all the stable releases that we can download, we have containers that we can deploy, then we'll be able to pull those down and then deploy them on a regular basis.
So we'd.
A
This and those these are kind of long-term goals where we're adding more and more support for integration across all the any existing CI systems.
A
Now it's build internally and we'll move more and more externally got.
C
It is there any like issue or something that I can read, read about what you just described.
A
um So there's a roadmap which I think we may have provided some of that in slack and then the there's a lot of different issues for adding the different projects, public issues, including restructuring or adding various support.
A
The the current I think the current ones on there were being able to maintain the project details like where the logo all the title different pieces, that's one of the easier ones that's in there and it's a separate piece will be adding parts each one of these that you see on that when you're looking at the dashboard, each of the parts were breaking down to make those maintainable as separate pieces, and ideally it could be pushed all the way into the project, repo similar to having a dots in CSCI directory, and then you would have the different configuration in there so that you can update and maintain that we're breaking those down in individual tickets and for the project's themselves.
A
It'll it'll probably be individual.
So we say, if you add this, you'll be able to maintain the releases that are built.
If you add this, you can maintain how the artifacts are deployed and will keep going down that path.
Here's where you to e2e test, for instance, mm-hmm.
C
Got it got it?
Okay, that's super helpful, yeah I'm, starting to get a picture of what the vision is appreciate it if.
A
You have particular interest and in one of the pieces like ete tests was one of the hardest ones to for someone outside of the project to build.
A
But if you have have anything in particular that you would like to really focus on, then let us know ET tests are pushed out for us because we actually need the projects to be directly involved.
But if that's something or anything else, then let us know, and we can direct you to specific tickets for the project or anything else.
C
Appreciate that, thank you so much I'll be in touch.
B
Thank you so much great discussion, great questions.
If no other questions for CMC FBI I'd like to hands it over to HH.
F
Arms I just wanted to say thank you and it's nice to to see the work progressing on the CI validation against young platforms.
I should try Thank You Connor thinking in Barcelona, so pretty can meet some of you that.
B
Wonderful.
Thank you so much.
E
Listen, would you mind driving the presentation for me, my screen sharing is today that's normal thing.
Sure.
B
I believe Taylor added your items into the slide.
Yes,.
E
One of the things that we were noting earlier is how do we get e to e test run across all of our different projects and incorporate them into things like the CNC, FCI dashboard and looking at ways in general, we can explore the CN CF doing more CI related things.
One of the things we've been doing recently at AI is looking at how kubernetes project handles doing CI stuff at scale, including été test, and that is done via prowl.
E
There's, a bunch of things that proud does it's quite complex and requires that infrastructure team that's composed of some posted test, sig testing and also that cait's in four working group.
That's working to make that available run by the community, but really quickly proud jobs are how we run jobs to create, for example, IDI, test output and and logs, so that they can be displayed the proud jobs link.
There is just a link to the documentation if you want to follow that.
E
I won't go through it, but it's in response to PRS, and so when the PRS trigger trigger jobs and there's communication from a bot that says here's your your job and is it ready to merge and a bunch of other things, so I won't go too far into that.
I just want to highlight some of the projects that are using it to see if we can start using it wider within the CNC f community.
E
Currently, most folks are using things like Travis or other components that don't necessarily go through and do a full cluster, and when we use things like prowl, it has some really fun things for auto, deploying those clusters on various components which might accelerate things like the CNC f, see yeah, it seems you have dot.
Ci dashboard, go back to the presentation, we'll go ahead and go to the next one thing about the jobs that there was put out.
Put the buckets sorry go back.
E
26 output is saved in GCS buckets so that we can retrieve that and use things like test grid and any test output and logs are available. There um go to 27.
E
This is also a separate area called hook plugins and you configure github web hooks that switch people books and that's enabled on a repo or an order and I was interested in seeing what things outside of kubernetes are used.
E
They do some really amazing things within kubernetes, a lot of the box that are used within our commands in PRS, if you'll click on in response to commands and PRS and load that up and also enhance and available plugins, to show them for a moment, and this one is all at Lake commands that you can respond to inside of an issue you're familiar with these.
This is driven by prowl and you can enable it on your own projects outside of kubernetes and outside of the scenes.
E
Yet I think this is an open project, I'm looking to find and see what interest there is within the coop at CN CF community, for starting to use these advanced features.
The next link inside that was the modules themselves.
The available plugins.
These plugins do a lot of interesting things, including project board management.
That's one of the things we're working on assigning people to look at a pull request and its dining and I won't go through all of them.
E
It there's lots of really useful automation for community members to collaborate together effectively and its scale, and there are problems that the kubernetes community has already solved and I think it would be really beneficial for the rest of our CN CF project to at least have access to well configured prowl instance and help configuring those things within our community and I'm really interested in seeing that grow.
If you back to the slides and go through really really quick, the next slide is who's currently doing stuff.
E
Helm has some and I won't go through these links, but there's the job definitions and where they show up on test grid in a particular the prowl listing of the helm, jobs specific set of home jobs in spyglass.
If you go ahead and click on the prowl for helm jobs, we'll just look at an example of what it looks like to have that available.
These are all of the prior output jobs.
E
You can see success and failure and, if you'll click on one of the green ones there real quick you'll, see a spyglass load under the blue yep, that's the one and we can write new spyglass things to give us some insight into all of the metadata and files that are part of that and I.
Think that would scale well into bringing in automating away for people to create inputs into the dashboard that are not necessarily, you know we're trying to find multiple ways to do.
It.
E
I think this is one of those multiple ways that we could encourage our community to to adopt, go back to the slides and.
E
Some other projects that are using that container, D and cert manager and insert manager and API were actually not hosted on the kate's promises.
They're hosted on their own I've setup prowl at CNCs out.
Ci is an initial exploration of a CNC F hosted pro instance, and we've got us some simple PR jobs, but this is what's currently happening.
If you go to the next slide, I don't want to talk about what would be some nice next steps.
E
The Cates infra group is expanding to set up prowl on the CNC F clusters.
These are the ones that are funded by the CNC F, but they're specifically for kate's projects, they're not intended for other CNC our projects yet, and so I'd like to see how we could explore other projects getting access to something like a chrome instance, specifically the issue in PR, but the way that those interaction and then scale people work together.
E
Well, it works great specifically within the conformance working group, we're collaborating on a project board management so that within a ticket you can assign to a particular board and then promote it through the different columns from that.
Basically, the command interface so that people don't all have to have access to the board that you can assign who has permission to use those commands within a particular issue and pull request.
E
That's pretty much!
The first part now I've got just a little bit more to go.
So let's go this next section.
That's prow and I think how we could benefit from user.
Has any questions about prop with three minutes to go all right, we'll go into how'd it?
Look.
We use audit logs heavily to look at how our applications are doing as far as what endpoints they hit and whether they will test it or not.
E
We have a couple of ways to we're going to try to write a proud plugin to display that, and it needs to have audit logs available to do so.
So this is a simple display of where we're trying to work together to create that plugin, and we do that for conformance anything grated on GCI we're trying to add support for other projects to generate audit logs, so they can be consumed by this 123.
E
My last slide there's some useful projects that don't have audit logs, yet that would be great I think they do have proud jobs.
So it's super, straightforward kind and helm are both communicated they're interested in in getting proud or updating their product.
I have audit logs and then the courses are the great place to talk to the local team.
E
Adding audit logs through the CNF test, but I know that there's interest in having a seeing how how many, what parts of the API emitted the parts of the API used by seeing a testbed are covered by conformance.
So that's that's.
What I have were quicker?
There's any questions over both of those on up and for answer.
We can continue the conversation in chat, I.
B
Great, thank you so much check the agenda.
I believe that wraps it up so just to wrap up.
Please stay connected with the state working group.
This meeting is held on the first Tuesday of the month.
The next Tuesday is May 28th, that's right after cube comm and here's our list, here's our link to the mailing list and please join slack.
B
The next meeting may have a conflict as it is right after a few pom Barcelona and after Memorial Day holiday here in the States I, guess I'm curious as to if we, if we think we should postpone it or cancel it or change change anything about it.
I.
A
Think it would be nice if there was a way to make the meeting happening at cube con.
So there's maybe a face-to-face and then skips may 28th that spa scible.
A
I'm sorry I was left one.
Yes great.
A
We'll see if we can get something scheduled and, and at least some type of room, even if it's not an official area but some space to do a face-to-face seems likely.
A
We'll post, I guess what once we figure that out, we can post an update to the mailing list and to the CFC.
I slack.
B
Thanks everybody appreciate your time and participation in the CI working group.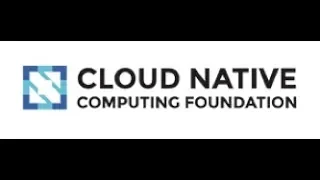 ►
Description
Join us for Kubernetes Forums Seoul, Sydney, Bengaluru and Delhi - learn more at kubecon.io

Don't miss KubeCon + CloudNativeCon 2020 events in Amsterdam March 30 - April 2, Shanghai July 28-30 and Boston November 17-20! Learn more at kubecon.io. The conference features presentations from developers and end users of Kubernetes, Prometheus, Envoy, and all of the other CNCF-hosted projects