B
Hey: hey, hey!
How is going, how is going on?
What's.
A
I feel like maybe we did fill us out the last time we talked oh, no cuz I.
This is the like right.
It doesn't know.
B
Well, has it been two weeks wait, dude.
A
The 9th, but you were here yeah.
B
Oh I just didn't put my name down.
That is the thing.
Oh man, oh you're, almost there yeah you.
B
Where do I find this link, it's something the github somewhere right.
B
I'm at least gonna put this into my invite.
No.
A
No, if I get all the letters in the word, doesn't that count yeah.
A
Okay, this time we're gonna get out one's name, yeah.
B
Coolio, okay, let me put this in my calendar: invite two contributors strategy: oh cool cool, okay, this and following offense feel.
A
Bad that we didn't get other people's names listed down.
Karen was here Josh.
C
Spawn is named right, yeah.
B
You got it feel like there's someone else, blah I, don't remember.
A
Yeah um yeah your question about a repo template.
I had us asking all sorts of questions this morning, because um you know that repository that had been suggested to me.
Is it where we could put the contributing template?
A
um How does it mean?
That's not the right place so we're now looking at making a new repository that can be a template repository, oh cool.
A
I know I said that was gonna, make a PR and take everything we had worked on and put it up there, so we could all a little bit easier to collaborate.
You know we can do like the normal suggest.
Changes and kind of thing like that.
Yeah and other people could add, commits and it'd be a little bit easier to collaborate on I, think and you're not doing markdown.
You.
B
Know I see what you're saying oh yeah, okay, it.
A
Sounds like that's actually, not the right repo for it, so I'm working right now to get us a repo created, that'll, be a repository template nice wants to.
A
You know, make a new repo that either they're hoping eventually to continue to the CNC efforts, already kind of a new repo for ciencia project or they're an existing project, and they just want to take one thing like oh we're, gonna, you know get an issue template.
They can just obviously copy it.
Yeah.
A
Be things that are meant to be copied sweet idea, that's.
A
We're still working it all out, but.
B
Cool okay, let me write that in my No yeah.
A
This is, this is the plan, so this is, let me show you the issue.
A
Strategy issue we were chatting about.
A
We're chatting about it in here, because this is where we rich initially decided.
Oh, we would use CN CF contribute, okay,.
A
Where I had gotten that idea, okay place and now we're thinking of making another repo, so hopefully this week, I should have a repo for us to to work on, and then we won't have to be doing all this inside of this okay.
B
We could eventually turn it.
Oh nice, okay, so you can put some of this stuff in a website.
The website be kind of like how to get started with your new project or something yeah.
A
You know what you did with Athens: we're contributing almost had its own website.
It wasn't just like wreaths means that you kind of had to plow through yeah.
A
It could be because a lot of our guides and things like that I think they're gonna be interlinked and I think we could, if we wanted to make it a static website.
Eventually we were interested.
um Obviously it will start as just markdown yeah, but our templates I loved.
A
Your idea, like it should just be a repo that someone can use it, give up chocolate, functionality and yeah be able to just you know you use this template, be able to click that green button and just have everything they need to get started with a recommended structure.
A
You know inclusive documents, practices and they can just start customizing nice.
A
So otherwise, it's onwards and upwards, with our community words, I worked this morning on taking more of our optionals.
And what are you start?
I started with them yeah.
Here we go yeah.
A
Let's jump into that, but this is just kind of hard to track what I've done and I'm sorry.
This is what we're still doing.
A
My it's, the first was four ways to contribute.
I think a great way to contribute would be attending meetings.
Mm-Hmm.
A
I want to add that, like it's, your ideas, your designs, your presence, your interactions, is.
B
So so attending meetings does that mean?
Does that mean lurking or like lurking and then working towards something else or.
A
Let's think about it, I mean that's.
How I got started in every single cig, I've ever been in hmm I showed up to the cigs meetings.
First and I got a feel for things: I occasionally shared an opinion, I got to know people and then I would do when I was in the meetings.
I would I would then try to fill in and do work, but part of contributing and eventually becoming a regular contributor and working your way up the ladder and feeling a part of a project.
A
Is that interaction, so it's figuring out where people are and being there mm-hmm.
A
Communication, how to contact us who to ask for help Yeah.
A
And so I was thinking about that right.
So if there is a slack channel or a deaf list subscribe to the Deaf list, get in that slack channel, you know get into the discuss form or whatever it is yeah.
A
Other piece of it is, if there's a regular, open, deaf meeting, you know Athens had that for quite a while.
You know, SIG's usually have something like that.
Yeah.
B
Probably it'd probably be good to say explicitly.
B
Basically what you just said about kind of the the progression from just showing up to the meeting, to sharing a few opinions to giving like substantive feedback to maybe coming up with your own ideas or opinions or a design doc or something more kind of meaty.
B
So maybe there's kind of describing that progression from your first meeting to your tenth or something like that.
A
I do think it's perfectly fine and I welcomed it when someone has shown up- and this is their first time and they share an experience report or things like that- and people have shared like design ideas.
A
It's just that if you want I was just sharing one way to do it, which is a vague I, want to contribute.
I want to just generally be involved, and they didn't have a specific agenda.
Mm-Hmm.
You know that you don't have to limit yourself to just engaging with our issue.
Queue didn't.
A
Slowly, get snow people and.
A
Don't have to wait to be invited.
uh Oh.
A
Scenes yeah isn't like that.
You don't have to be asked to join our meetings.
All of our projects meetings are open.
Oh.
B
So maybe it's, it sounds like.
A
You're slack channels are open, our dev lists are open and we encourage people to passively engage and then, if they're interested because say something say hi, you know so.
B
This more like, we don't expect you to come to the meeting, but we really would like you to come to the meeting.
Just have that that different kind of interaction.
A
A lot of a lot of people, I have talked to didn't know they were welcome.
I felt like they had to be asked yeah and I think it makes a difference to extend an invitation to people who have made it this far into the contributing guide to say you are welcome, even if you have nothing to say, show up.
Okay,.
A
Fine to talk, if you have something to say or just introduce yourself, do.
A
We always have that usually most of these meetings or in the slack channels or Anna Douglas, just you know any healthy community.
That sig contributor strategy would be saying as a healthy community would welcome this type of interaction with new members.
Yeah.
B
Do you mind if I write please.
A
Do because I'm saying a lot but I'm not quite sure how to maybe meet, does not be a long rambling paragraph yeah.
B
So should I put it under like right here.
B
I'll put like a sub bullet point: I.
A
Just want to encourage projects to tell people to come.
B
So absolutely everyone is kind of welcome to come any more weekly meetings.
You never need an invite to join us.
B
In fact we want you join us, even if you don't have anything you feel like you need tell you wants you contribute just being.
There is enough.
B
Few more notes you can find out more about our meetings here, link.
A
Readme is where I think we want to encourage people to put that.
Okay.
A
If they won't meetings, I should think to it.
On there read me: okay,.
B
Output link to me info and read me that right, yeah, okay, you don't have to show your face.
B
First time you come introducing yourself is more than enough over time.
We hope that you feel comfortable contributing of, let's just say, voicing your opinions.
B
Giving feedback on others, ideas and even sharing your own ideas experience, let's do experiences, and so on.
A
Yeah I, don't own thing not even like us, like the whole thing.
Wait.
Let me change this yeah.
A
To pop this, oh wait not very good.
B
What about shift-tab, yeah.
A
That's what I was trying to do is.
B
Like knob, is it a thing?
huh I have no idea, it.
A
Was kind of a thing, but it wasn't really giving me that all the way there oh yeah.
B
Yeah, oh I have an idea: oh wait for this yeah three of.
um Is that a thing.
B
Super proud of myself for 3 3, H, 3 or whatever.
A
Yeah because I just important to just say that explicitly yeah.
B
For sure you know, the only thing I think is I mean this I think this is a good thing for the record, but it's just getting people to put in their time.
Synchronously and I.
Think really.
The big barrier is getting people to feel comfortable.
A
The only way people feel comfortable is- and this is something that we can do we- let me add- this is a good to do- is I'm sharing my I really like, and this may be written up somewhere in Cooper nights before, is how, in a moderate, oh yeah, um so things like recognizing someone's hands up?
Oh.
A
Making sure that quiet people are.
A
Sorry I'm trying to type with my fingers being adjunct.
Oh no.
A
You speak, you know all those just various things that someone's running the agenda yeah.
B
It would be also really I think it'd be really good to help people feel comfortable if either like.
There was a link in here to to the new thing.
You're writing here and have the link just be like.
If you come to the meetings, the moderator will be there to help you along.
It's not gonna, be a show for lack of a better term and you'll have a chance to you'll will make it a welcoming and comfortable environment.
You'll have a chance to speak.
If you want to yeah yeah.
A
This would be a great piece of content that we could write from that repo we're talking about.
Then.
Maybe it's turn it into website content um about how to actually moderate and run a meeting.
You know yeah yeah.
A
Then someone could see like this is how we moderate run our meetings.
Yes,.
A
Yeah, because this is what made it possible for me to show up to meetings, cuz I have real hard time.
You know getting word it and twice I mean it really new, so I love.
This I I would love to encourage more people to to think about doing that, especially in groups.
Would they feel really comfortable, so they're, not sure if they need it still?
The answer is you always still mean it, because someone's new yeah.
B
Yeah, even if everyone is veteran in the meeting, it's still I feel like it still can really quickly become a free-for-all and then the next time a lot of times, at least for me, the next time there's just no motivation like moderators, don't want to moderate people, don't want to risk talking and then getting totally overwhelmed with responses, yeah or even interrupted, or whatever yeah.
A
You know, and as we talk about having inclusive meetings having.
A
Having a moderator who's being conscious about these, things really helps yeah.
A
That you don't have the same people and the same personalities dominate.
The meeting are.
B
Are you up for writing this?
How to moderate?
Do you want to write that now or do you want to let it it's.
A
Gonna make it a separate issue and then see who is interested in writing.
It I feel like I personally, have not moderated many meetings and everything I do know, I'm, actually just done from what I've seen you do bad.
A
So, like I know some things right, uh you know having having someone who's.
Usually not.
The main talker is the person who should be moderating and someone who has enough how who has the right power Authority?
Who can get other people to be quiet when they ask them to who can move the conversation around right?
A
So you don't want to just give it to the person who can't say no so they're, certainly like good rules to follow even the hand thing and things like that and then giving new people a chance to speak and then paying attention to people who may be unmuted and then muted again and are obviously trying to like jump into the conversation like there.
There's things that I am aware of, but I feel like there's more to it and there's things we could look out for cuz, I'm I bet.
A
Some of this has been written already and then we could look for it and.
B
Incorporate anything that I hope would be written somewhere.
That I don't know the answer to is, if you're moderator, what do you do if you want to contribute something raise.
A
Your own hand get in queue myself.
Oh.
A
Women I often don't serve as moderator in groups where I are in meetings, where I know that I want to talk a lot.
Mm-Hmm and I will step back and try to get someone else who won't be as active to be the moderator cuz it's hard to moderate yourself.
Yes, this is same thing.
I won't often be note-taker as well, because it's hard to participate when you're trying to type at the same time, yeah.
A
Are things to juggle because often times it's the same two or three people who are willing to step up and do this?
So these are things, though, that if we can help provide guidance and think through about how to rotate gentle ways to nudge people, to do things by gentle ways, a nudge I mean how to stand up and not be the person to do it every time what we really mean you know, that'd.
B
Brings up that chop wood carry water thing in my mind, yeah like is there a way to give out some kind of recognition for people who do that I know?
I have no idea just yeah.
A
It's all this brings me back to the contribution ladder.
These are active that should be accounted for on the contribution ladder and should matter enough to contribute to real rolls.
B
There, okay, that that right there, what you just said really I, have feels stronger on that yeah for a contribution letter, at least what I've seen is like a lot of people, rightly I think rightly believe that when you rise up higher on the ladder, you're expected to do really a lot more advanced technical work and technical leadership.
B
So what I think is personally, what I think is important for people to know is, for this project you're expected to do the the non-technical stuff more and more, and not necessarily the like: writing the fancy new algorithm or whatever.
That would be things like yeah, taking notes or moderating or writing stuff, like writing, agendas or whatever it might be.
Yeah.
A
Yeah, so we're looking at what the contribution letter is.
It's a mix of.
A
Some of it is project governance, and that incorporates things like.
A
What it takes to get the project done right and it includes like project management and triage and who makes decisions and bust ties and things like that, but it's also the chop.
Wood carry water of notetaking, running agenda chairs and all of the beat-up chairs, not a glamorous role.
You know it is ivory with all the chocolate carrying water yeah.
It is just all the extra minutes, trivia that needs to be done to me.
A
This take work or the project work, yeah um and then it's the technical contribution side, which is how do I get commit bit right, yeah and we have.
We want to combine it and have roles that acknowledge both cuz.
A
We have roles where some people want to be able to contribute to the project purely from a project management standpoint, yeah.
A
Example- and they actually don't want commitment, they just want to be able to help in different ways and I think we need to be able to have rules that work with that.
I have worked with a number of people who make projects work, who will never make a technical decision on the project ever but who offload 80% of my work.
A
Contribution letter needs to carve out, recognize and respect their role on the project, so.
B
Kind of like a project or program manager, type of type of role or.
A
Yeah or maybe you know, release manager, I mean you know, it depends how many people you have, how many what hats you need to like spell out right.
Helmand I mean you have four people, the hats, you you don't have a lot right.
You have six hundred or four thousand, you get to have many hats and let people have very well-defined ones right.
B
Maybe that means for the template for the template site or the template read knees or whatever it is yeah.
Maybe that means suggesting some roles, but also at the same time, saying hey.
These roles might not be a separate person if your project is 50 people, but we think these are really important to consider for any project.
A
And this is also why we leave the out here that we were trying to give people a wider variety of not all like feature code, specific things as well, so again just try to plant this seed.
This idea that it there's a lot of things that falls on the shoulders of people who are running a project, and there are many ways that people can contribute to such help.
Shoulder that burden right right and if you want them to help with it, you need to recognize it.
Yeah I mean you call out for it.
A
You need to ask for help for it and you need to recognize it when they do it.
Yeah.
A
This is gonna theme that we need to like put bread comes through and pepper throughout all of our documents that we value it and.
B
And that you get rewarded, slash recognized for it.
C
Recognized you'll get the title: you'll get standing in the project, yeah.
B
Another thing is: oh yeah, you put communications, social media, blog posts, I was gonna, say marketing, but that's pretty much.
The same so never mind.
I call.
A
It marketing, but then I felt that that was a really difficult term to understand the task behind.
A
We tried to tried to take that and split it into the tasks instead of the role.
Does that make sense?
Oh yeah.
A
Maybe marketing but water, the task behind it that they would be contributing yeah.
A
That's why this originally was the word marketing cool, so you have more there's nothing wrong with having more ways to contribute by the way.
These were just what we've thought of so far.
I can.
B
Maybe say like CICE, health or.
B
Yeah I don't know how to say that the best way in.
A
Yeah, no, it's all underlying processes.
The project for yeah.
B
That's such a balance: yeah, oh.
A
Sorry that oh you're suggesting you can add it, that's fine if you want to I'm.
B
On my G suite account so I can't edit sorry.
B
I can switch.
This will blow everything up, maybe throw this.
B
I'm just gonna stay, it's like it wants me to sign in now.
I don't know it's.
It's.
A
Good, no, that's a great suggestion.
I love it.
That's definitely another way to continue.
B
Yeah I mean yeah if I think there's tons more probably, but it might be project specific or I.
Don't know.
Maybe these things it's like what you said.
If it's 50 people, someone probably can do, builds and X whatever other X thing or they can do new features and builds or whatever it is.
So maybe maybe these are good suggestions, but not necessarily required I, don't know I.
B
Guess they are required they're just not required to have one different person for each thing.
Yeah.
A
Yeah- and some of this is um you know, we're making the template first, but next this is going to be a guy that talks a lot more about this and give people some new ways to think about. How would you go about.
A
Figuring out what rules make sense for your project.
A
Know like Porter's, really small, maybe of five people, we don't really have yeah.
You know 12 rolls right, but as we grow, we should have in our mind.
We make it a new contributor who would do just one of these roles for us and it would.
It would help us immensely, so we shouldn't rule it out right, yeah, but at the moment I may be wearing.
You know for the five roles on once.
A
You know.
Okay, sorry, I kind of like got stuck on this.
Oh I mean.
B
This is an important thing that for sure yeah.
A
Yeah so yeah there wants too late to come to our meetings again because other ways, not everything, happens, to give up right.
So we want all them just come to our meeting to contact to us if they have other ways that they think they could help us right.
A
We have come to our meetings and then one second I'm gonna unbel.
It point that through the magic.
B
The magic of something yeah there.
A
We go cool, then I added that I stole from Athens about how to claim it.
Yeah.
B
I, don't know a better way than then the Hat I.
A
Want to keep it as low-key as possible, but I just everyone always asked me that yeah.
A
Want to work on it, I can't assign it to myself.
How do I just say: I want to work on it and really like: let's not overthink, it yeah.
A
um So I added this how to ask for help I figured putting it right next to find an issue and I just want to give them like.
Please just replace this, which I would number one you do.
A
And whatever some people do everything through github, but if you have other ways to ask for help, then just tell people how to ask for help.
Does.
B
This include, if you don't know, if you want to work on a thing, but you don't know what good.
A
Question I know it right now it does it, but like I, feel, like that's almost a separate thing, um let's just call that out separately because it always is.
B
Yeah, it's like number one thing.
A
I, don't that should go here or should I go, find an issue actually Oh.
A
Sorry, it's my finger.
That's right over the explanation!
Planets, oh so hard to hit.
Oh I.
A
Cut off my finger this weekend: oh no, it grosses me out so I'm not talking about it.
Okay,.
A
Doesn't hurt anymore good.
B
Can't be too serious, then probably yeah and.
B
Or the record her finger is fine, it is not a key.
A
If you can't Madison blink, if you um oh I,.
B
Care yeah: well, you can't, but you don't know two Starks or can't find a suit.
You yeah.
B
How you want folks to each.
B
Say how I can reach out to you for help finding something to work on.
A
All the time just gosh yeah.
B
Then I can delete this I.
Think.
B
Especially I think in the kubernetes world, because a lot of people do it for work and their boss tells them to, and they might just not be familiar with the project or tech or whatever.
Well.
A
I mean like the flip side of this, um so I just opened an issue.
A
I'm gonna take the good first issue: guidance that I wrote for kubernetes, which.
A
How to as a maintainer label issues, what makes a good first issue, what makes a good Help Wanted, but I want to update it with the how to make it not a huge burden to make those issues and find them and label them and like Oh,.
A
All this info that usually they need that you don't have when you come up with the issue to begin with, mmm that, Jennifer and I have been coming up with so I want to take this and add it.
A
But you know it's a process.
You don't always stay on top of that right.
Some people come to your project and you may not have any at the moment when they come to your project and so they're, just gonna come to you and be like there aren't any help which one should I work on.
You know I mean sometimes it's just as simple as that.
You didn't have time.
Maybe.
B
We should call that out here, like sometimes there won't be any is with these labels.
Yeah.
B
There is I think still something are you to work on something like that?
Amy.
A
Yes, I think that's good yeah.
B
We can probably make that more succinct but yeah, maybe I start probably I.
Think.
A
um For now, let's just focus on getting the content and not worry about tone or verbosity, or anything like that.
We can.
We need to sound serious later yeah.
B
To everyone watching we are serious business people.
A
Okay, just get over in the next one, because I didn't write any content for you.
I did write content for some other things here.
Okay, we know section we wanted to do about signing your commits.
Okay.
A
I gave them options because I would see everything in the CN CF, with the exception of.
A
Kubernetes does DC oh okay,.
A
I put that first and did something really generic that just explains how to do: DC, Oh, mm-hmm, okay and then otherwise.
I have a really short one.
That just says we require you to have signed our CLA and then ask them to either explain it or link to the explanation for the CLA here: okay,.
A
Otherwise, I expect most people will just customize it and keep the DCO heart so.
B
Is the DC oh, do you just have to do one of these yeah, okay and.
B
Man I think I have to sign out and sign back in to this meeting, because my screen is flickering, create like crazy I'll, be right back.
B
I will see I think so.
Yeah.
A
There isn't anything to customize on the DCO section: it's just a CLA that I mean I, don't I'm not familiar all over the the projects.
I just know that kubernetes is a little bit of the different one using the CLA and that everyone is encouraged to use deseos in the CNC F.
A
So I just kept it brief, because I don't really know what other than we just want them to say what the process is and the process is going to be different depending on the CLA yeah and then ever pull request checklist.
Oh.
A
These are all the checks of pull.
Requests must pass before it can you merged.
We recommend that you validate these locally before you submit your pull requests so that your pull request is more likely to be merged quickly.
B
Okay, can I make a few oh yeah.
B
So when you submit your pull request or you push new commits to it,.
B
See ICD systems will run some automated checks is that right.
B
Is that the expectation that there will be these.
A
Are gonna be manual, and some of these would be automated okay, so, for example, we want people to just know what is what their PR is then be evaluated against.
Okay,.
B
So, okay, so the PR might pass the CI city stuff, but there's still some stuff.
That might add.
A
So if you look down my sister I'm, like did you write tests yeah.
A
Something that will kick your PR back former but I won't have failed yeah.
A
Polar quest built did you write documentation because maybe you added a new feature: will kick your polar ice pack yeah.
A
Ideally, you should write it up front so that PR goes more smoothly.
Okay,.
B
When you, let's see, we would like we require that your PR passes these checks, but we have more criteria than just that before we can accept and merge it.
These are all the.
B
We recommend that you run these, that you check the following things locally, before your submit your code.
A
I wanna change see ICD because I don't think, that's a term that everyone knows.
Okay,.
B
So how about our automated systems will run so.
B
Require that your PR right told request.
A
The following poll requests out just probably but.
B
Have more criteria than just that before we can accept and merge it, we recommend that you check for the following things locally before you submit your code.
B
That's this test run the following commands to run all of the tests, both clean yeah.
A
And the comment above is for them to customize.
What's below okay, this is just an example.
Gotcha.
B
Okay, I'll leave that alone, yeah.
C
Hello and I, we change that yellow is.
A
Make sense, though, like yeah yeah sure, so what one is the automated thing?
What can you run locally yeah just to know like so you don't have to hunt down.
What's there Travis file good run right, yeah, yeah.
A
Then also know what is the approver gonna look for his mom do.
A
Are always surprised like what I need to yeah I need a test.
I.
Do people always surprised so.
B
Do you think that those two lists should be split?
A
They have to be but I think that could be up to the the person customizing it I guess: okay, Holly wanted to do it yeah.
A
You know one thing that we're really helpful that you did in Athens was explain how to set up.
So you can keep all this house set.
A
You cuz, like sometimes running the test, isn't easy.
Oh yeah.
A
To find developer environments, so you have our me up here how to test the source code unit, integration, husband and such this should be enough.
We just got Hannah wave and hope people know how to do that.
I think we're really useful link to good examples.
A
I think we should give them examples, because yeah.
A
Like I'm, often not given enough information on this, oh yeah.
B
That's a huge turnoff you're, like I, have to dig through the code now to figure out what I need before this thing will run.
I mean.
A
I just had this experience where I went to contribute to open source projects and I got to the blower class and they said well, we want you to run the end end test because we don't have it automated in our yard.
You want you to run it locally and tell us that it passed I'm like.
A
Able to get Ricky our number one anywhere.
B
Actually, here's another one, though, to run the thing locally.
Oh.
A
My gosh, the product yeah.
B
Something yeah I knew there was a better word happen thing yeah,.
A
That's like really important kind.
B
Of goes hand-in-hand with testing.
A
Because, usually we need to do the tests you're running like a test framework, not the final service or command-line tool or whatever it may be.
Yeah.
B
Another one I, don't know how important the naming war is, but it might, it might be useful to say this is what we define our or this is where you'll find our integration tests.
This is where you'll find our end-to-end tests like this is our.
This is the difference between the two in our project, and that is just because different people expect different things when they hear integration or end end.
A
Do you think that goal was in contributing, or do you think that goes in to look at development on MD.
B
Yeah, probably the latter yeah you're right.
Let's.
C
Just add a comment, so we remember that though I.
B
Guess probably like unit integration and and and.
A
Okay, therefore uses it right names and, like I, picked integration, some people call them functional.
Some people may call it system right.
Yeah,.
B
I've just seen I've just seen so much like so much confusion or debate over what are these things?
How do they fit into our project?
It'd be cool to have like the go fump version of this like these are what our names are.
Doesn't.
B
You think is right, it's just what this is, what we even defined for this project holy.
A
And we're not we're not saying what terms to use we're just trying to say whatever the project uses yeah.
A
Is a brother's house yeah.
A
Yeah so the one part I skipped over.
A
It's for commentary: this is the optional section.
We encourage you to think about your pull request, process and set expectations for future readers and reviewers go back up to the goal for this section.
A
How do you, how does the project stay on top of polar quests?
Pr timeline sets expectations for maintain heirs and authors on one you would ping etc.
A
So, like Porter has one another contributing.
A
And so we have, we have a couple things: why don't you have how to get your pull request reviewed fast and we tell people a couple.
Different tips like you, strap pr's limit your PR.
Every single task, don't refractor and do the thing at the same time, mm-hmm.
A
Commits make your changes and new commits, because you know you just keep amending the same, commit it's really hard to review mm-hmm.
We talked about follow-on PRS, and then we also have this, which is like the PR timeline.
A
And we tell people like you make it, you submit it up.
A
Somebody signs themselves so that you know that they're on it.
We tell people three days, mm-hmm.
A
One assigns themselves after three days ping and we tell people how to ping so.
B
That that last sentence right after ping I think that should be surfaced at the top to just build a little empathy like that's really.
You know how it is it's.
This is asynchronous, there's no faces or voices involved.
Yeah just have people just to have people have the expectation that a were humans.
You know we're trying, but we have day jobs.
We have lives yeah we get busy, we have to go on.
We have to rest that just all of that just to put a human element into this whole section, yeah.
B
Even the previous section, as well or instead I, don't know.
A
And then we kind of explain like the types of feedback you can get and how to put some context on it, like it's.
Okay to ask: do I have to make change.
A
And again saying that's okay to bump and ask if you don't hear back and then letting you know that if you want to rebase and deal with your own commits, you can let people otherwise they'll squash it for you and then how to get your code win something cool.
A
Something like this that obviously the project customizes to what their thing is.
You know we say three business days because kind of paid to do that.
Oh no, like people can do whatever they want, but like something like this to get people thinking about it.
I.
B
Think you should link to this or copies yeah, either link to it or copy it in because it's hard to know how to say these things without sounding crappy I guess you.
A
Think, there's anything that we can put in the template, or do you just want to link to it?
Maybe another example: I, don't know many examples like this.
To be honest, this is this is what I personally wanted so I wrote it yeah.
B
I, don't know any of that other examples either.
Let's see, I think the key things for me as a maintainer I, see it from the maintainer and from the contributor viewpoint.
So for me, is the maintainer being able to figure out if they're ready for a review is a big.
B
Definitely a single task thing is big and then setting that expectation of when I'll be able to get to it, definitely setting an expectation that I'm a human being and I I.
Guess those are the top things there's there's other obviously, but if I had to choose just a few that would be the ones can.
B
I think I can write it in somewhere.
B
Let me go up up up: where are you.
A
Okay, so I want to put this because what you said is what I love use this: to set expectations for both reviewers and contributors, yeah.
A
Then you have a lot more yeah.
B
Let me try to write this here.
B
So forward years, when the yacht is ready for review and the contributor should expect initial review, and/or.
B
And to expect follow-up reviews and how, in.
B
Can you pull up the porter one again.
B
Yeah and then telling contributors that you are a human and things happened, these heart.
B
I'm set in stone its own best ever something like that.
B
Maybe tourists think that's how you spell it so for contributors.
B
This one is like kind of the same: how to indicate working progress versus ready to review a to handle orphan RS that you can't seem to get reviewed, how to handle, how to handle follow-up yars up to keep your PRS small and focused I.
Think that would be a good for, as I did for for the reviewers and I'll just keep it to four for contributors.
Also, yeah.
B
Yeah follow-up issues- maybe something about do you need to have an issue before you submit any kind of PR, or is it okay to not yeah.
A
Yeah, so we put that in our contributing guide and a number of other contributing guides put that in theirs as well, that they as an example.
A
Usually, like you'll, see something like this mm-hmm like it's okay for tiny things, but if there's anything where it's like, it could be misunderstood.
What's the motivation or what's the solution, there needs to be an issue.
First, we need to agree upon the solution.
First, women.
A
Also, we were gonna put that it's in the UM in the issue: complet that we're gonna add oh cool.
A
It's gonna say that when they open the pyaar ko like, let me show ya.
A
So will it prompt them?
We can prompt them, I mean we can be very explosive here like if you've got to tell us what what issue you're closing.
Unless it's you know, meet some criteria, so we can be more explicit than this.
Actually, so that may be helpful too.
Nice.
B
Okay, I suppose, maybe the project, for whatever reason doesn't care and they just don't.
They just want PRS and had to have the discussion in the PR yeah.
A
I, don't think it has to be in the contributing guide.
It's like a Moscow.
You know yeah.
A
Something people could customize and decide to have not.
A
Okay, because some people don't care yeah,.
B
Give us your code and that's all we care about it.
Cuz.
A
Some people have no problem just close in a PR.
Oh.
B
Well, that's a good point time right there to like for contributors well, should you feel bad if PR gets close and then for reviewers like?
Is it okay to just close it?
What should you put in a comment, something like that to set kind of expectations, maybe to prevent, hurt feelings so.
A
This is the pull requests timeline.
It's saying when you interact with our project.
This is what inspect.
A
Not a guide for how to run a PR.
Oh okay,.
A
How to do a kind, polar bus, oh.
A
The future and that that's well something our working group will do.
A
You know what I mean well.
A
Won't be in the contributing guide itself, so.
B
It'll, be one that's just for reviewers, yes, yeah.
A
It'll talk about how to how we expect, what's our like base level of like in order to be a reviewer on this project.
This is what we expect out of you.
It'd.
B
Probably be nice still to tell contributors hey, there are a few kind of general cases where we might close your PR, we'll make sure to tell you why, but don't feel like we're, not doing it as a personal insult to you, we're doing it for reason, X, so that the project stays healthy here, I don't know whatever it is.
If, if in the project, it becomes a thing that maintainer is fine, they have to close PRS.
Maybe.
B
Don't know it's just a thing as a reviewer I've I have feels because there have been times where PRS have been kind of like they haven't been stopped, but they've just been kind of dragging along and it's clear the contributors not into it anymore.
Yeah.
B
Right so it's like it would be better for everyone.
Honestly, if the contributor was left off the hook or was let off the hook and it would free up the reviewers time.
A
Document where we have a lot more space, we're almost training and saying hey, you just got promoted to being a reviewer.
Here's some advice: oh yeah,.
A
Tricked you into reading you know, yeah.
B
Oh yeah I get it where's.
A
The this document is gonna, be read mostly by a new contributor and I.
Don't know if we want them reading the thing that save your plugin, we may close your PR welcome.
A
So, like Porter, for example, is something that says this just for reviewers and it says like how to review a PR.
Here's just some values.
You need to keep in your head that you can use to like judge how to make decisions.
Yeah.
A
Whatever I'm not like what are G Karen, where did you get your burger comments from yeah?
That's the doc.
B
I, do is this a document that anyone in the community should read?
Oh, no, it's!
Okay!
So is there a document that anyone in the community who just wants to write some code or do some Doc's would read.
A
This is just for people who have reviewer rights, I mean anyone can read it.
Obviously you can I.
Can anybody yeah.
A
Just people who can merge pr's, yeah.
A
Is a very small group, though,.
B
Oh, so you have a contributing MD, and that is what everyone should read if.
A
Then, if you are a reviewer, we have a reviewing dot MD.
So if you can't meet these, you will no longer be yeah yeah, the loose commitment and, to be honest, like the things the things in here that matter is respecting people's time and, for example, be kinds mm-hmm like can't be kind.
You can't stay on as a reviewer yeah.
So someone who is a contributor can read this and go you're, not being kind you're, not respecting my side, you're, not whatever yeah.
You know.
Okay, you are asking me to rewrite it in your style.
A
Me to optimize for performance, but without you know what are you know it can?
It can be used in multiple ways, I.
A
Don't we're not a big enough project yet to need this, but it can be used to prevent someone who for no reason we could prevent them from becoming a reviewer, but it then becomes apparent as a reviewer that they're not suitable they're, not helping to keep an inclusive community yeah.
We can point to how they're being a reviewer against this document and then knock them back down to at least contributor, if not not on the project at all.
Mmm-Hmm.
A
Some of these are very hard to to do.
If you don't actually have listening values.
A
Lip service to somebody is I.
Guess is one saying yeah.
B
I totally get that yeah I misunderstood this, who this document was for?
Oh okay,.
B
I totally get it, but now I understand like who should like who you would give this document to yeah.
A
It provides people from weaponizing our contributing letter against us mm-hmm.
B
That is the reviewing doc, and you mentioned a contributing doc, and that would that be for is that for just anyone who comes to the project and wants to write code.
A
So this is this template right here is the contributing doc great yeah.
A
So if you are a contributor, this is what you must follow and.
A
Explains what to expect and what you must do in order to be allowed to contribute, and then it's alternate for people who have a little reviewing role.
Is that other doc.
B
Okay, so should we should we have this for reviewer section here.
A
um I think what you've done is really great, because when we think about.
A
Here the life of the Polar cross, we didn't want to take all of this right.
We wanted to somehow generalize what were things that you should think about.
If you want to write something somewhere.
A
And these are things that you would have to think about: okay,.
B
As a contributor, so okay.
A
Yeah so I think that from a reviewer standpoint, what would you want to think about as a contributor?
What would you want to think about it?
Yeah.
A
Some of these things and use these things, please write it down in your contributing good.
B
Ok, I think I get it.
Okay, yeah I think I get it enough.
Okay,.
A
We need to put some more I have.
B
A feeling you are and I'm just not I'm dense.
Oh.
A
Oh we're about adding the introductory text for this and kind of set up.
The questions here like these are.
This is a prompt you for you to go through an exercise and after you've gone through this exercise, you can create a timeline for your own project.
Mm-Hmm.
A
That sound yeah, I'll tweet that so that can.
B
Is it okay, if I put something here, of course, okay.
B
Maybe just that to really clarify like we don't expect this, but try to do something like this yeah.
A
So I think we're doing really well here on our contributing guide.
Well, I.
A
Think we have two more things and then we'll hit all our topics, so good I'll try to get that template, PR done or template repo and get this in there.
Okay and the name.
We can get it a couple more eyes on it and see what people think try to wordsmith a little bit more about, like the main concepts lay down.
A
You so much I'm so glad you joined our working group, yeah.
B
This is really nice to have this.
Have this I don't know vibe effort, a big in a big organization haven't really seen this ever before.
Oh.
A
My gosh I'm gonna immediately use this repo template to like make already repos yeah.
B
I'm gonna pull stuff too from here to Evans.
It's gonna help a lot for many things.
A
Yeah cool well!
Thank you for your time, so everyone don't worry.
Thank.
B
You this was great later later,.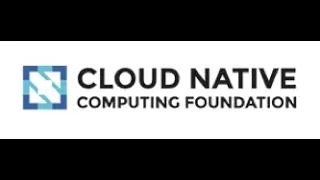 ►
Description
CNCF SIG Contributor Strategy 2020-06-23