B
Fred, can you hear me hold.
A
On, let me check my sound here.
Oh that's.
Why.
A
Okay, here we go howdy, everybody I was just looking at.
A
There we go okay, they pasted the link in for the minutes.
A
What time is it in in NZ right now,.
A
The Yellow, Sea, April and I are both west coast and when we realized, wouldn't have anybody on the initial list of members who was in Europe, we were like.
Let's hold this one in the afternoon,.
A
So I paste it in the minute stock there in case some people, don't have it handy so I. First, let's get the formalities out of the way, welcome to the governance working group meeting for June 22nd.
A
This is an official working group of the C&C F and therefore we are subject to the CN CF code of conduct.
This meeting is also being recorded, so don't say anything that you wouldn't want your mother-in-law of the cloud native hacker to read about the and then we can get started.
We've got a few things on the Genda, but not a huge workload.
So if you have something else, please add it and we could have just lost April.
So hopefully she will rejoin.
A
So first things here, most of our activity for the last week has been around the maintainer diversity requirement as its called for graduated projects. So this is a requirement for graduated projects, that is in the CNC F graduation document. um But it's there is kind of a bear sentence that just says the project must have committers for more than one company.
A
Now this requirement is given projects various projects, some problems, partly because a lot of its terms are not all that well defined, and so we've taken it on as kind of the first requirement to try to give a full workup to so let me have the link to the documentation.
A
And if you actually look at the documentation draft.
A
That has an example of the kind of work up that I'm thinking of for dealing with these requirements for CID contributor strategy in the governance working group right, which is the idea, is to give projects a full framework for understanding the requirement and how to fulfill it, and part of that has involved going to the TOC and saying okay.
This is your requirement.
What do you actually mean by this?
What is it you're actually looking for, because I mean the truth?
Is we're not actually looking for to committers from different companies?
A
It's more of that can from multiple companies shows us certain other things about the project.
You know it shows us that it's a demonstration.
The project is open to contributions, regardless of employer, or it's a really good indicator of that um I.
A
You know in that governance is not wedded to corporate hierarchy and also gives us some idea of what would happen to the project if something happened to that particular company.
A
It's also honestly, a good sign for adoption as well right, because if some company that was late to the project liked it enough to put somebody on to working on it full time or half time, then clearly that means a lot to them.
A
But the to us answered the primary requirement was that they're looking to demonstrate that the project is open to contributions regardless of employer and well.
There are other ways that that could be true I having maintained errs that don't work for the same employer is the most material demonstration of that idea.
C
Is the name, would it be better to call it a multi-employer yeah.
A
If you look at the draft criterion, I'm suggesting rephrasing it, which is to say, control and maintenance of the project in its code, must be shared among more than one organization.
A
To be blunt, one of the things we and Q: it's not all projects use the word maintainer the same yeah.
A
We ran into one project where they call every single contributor or maintainer and.
A
We don't want to tell the project what kind of nomenclature they have to use right.
We just want to say: look, we don't care what you call them.
We just want project leaders that don't all work for the same person.
A
Now, one of the things that this is also suggested and has come up in a discussion with the linker D project is that um backing this rationale we might be, you know, would be suggesting that it's possible to make a case for a project to demonstrate their openness to contributions in other ways.
A
It's just that it would be much harder to do it in other ways.
Right if you've got maintainer x' from multiple companies, then we don't really need to look at anything else.
But if you don't, then we need to look at okay, how many real contributions came in from outside your company?
How were they approved?
What's the published approval process, all these are the things to demonstrate that you're still open the that has not been approved by the TOC.
A
At this point, that's a suggestion that I made the mostly because I think, because we have a lot of projects that are borderline, we're like yeah.
They have one or two people listed as maintainers and work for the same company, but they're not really active.
A
You know or other things like that and and if we look at the intent of the rule, then we can maybe work with projects to fill it in other ways.
C
To other projects is our ladder for creating the owners files and those gamma files themselves being a really clear indicator beyond commit people who have authority to to be, you know, suggested automatically as reviewers and and to be those who have the authority to approve and that's a I, don't know.
C
I don't want to push governance on folks, but the accessibility to that infrastructure isn't exactly easy at because the kubernetes community has its own infra, kate's infer working group, not the side rail too much, but where I'm working with some folks on possibly some like at CN CF in for a working group because of the conformance work we're doing so that some of our tooling can be there.
You know that's just as a side note on another possible metric yeah.
A
Yeah I think it's a good idea, I mean so part of our job as a working group is going to be to write up a bunch of advice to projects for hey.
Here's, how you do these things and I think writing up the owners file structure, and you know how this is a good way to sort of distribute ownership of code.
Instead of saying, hey we're going to have this one owners file in the root of our main repo and that's going to control everything I think it's a great idea.
I.
C
Would love to own that and take people to talk to.
C
That's super important to me in a way that I think is good advice not just to CN CF communities but other other communities as well.
I, like the inclusion and genders.
C
She's like how do we capture that just pay, it.
A
I'm, adding it to the notes right now.
A
Yeah, you know, obviously not not everybody's gonna solve it that way, but it's one way to solve it right, because then you can just compile it.
You can say: hey I have this list of people who don't work for the main sponsoring company who own these bits of code.
You know the I like.
C
Phrasing it as suggestions and advice not as yeah.
A
Cool anything else on yeah, so in terms of future from this I'm gonna continue working with the TOC to.
A
Refine the maintainer diversity requirement is currently rather a long discussion happening on the issue, so.
A
Although I think it's worth noting that the one person posting the most on that thread is not on the current two, you see not on any current SIG's and not actually the leader of any current CNC of projects so I'm, just just for a sense of perspective.
That's that's Alexis!
He was on the first TOC that we had.
A
Yes, yeah and it is, it is problematic to use the term diversity when we're only talking about diversity of employer I.
A
It's also been.
It also smacks me in the nose.
Every time we discussed it with the fact that the scene CF has no official other diversity requirements here.
A
Which is one of those things that I think we're gonna sneak in via advice, as in we can write a bunch of advice about improving contributor diversity in in terms of much more than employer, but getting the CNC F to adopt.
Those are going to be challenge.
A
Which we should eventually I.
C
Understand this is a lot of different folks involved.
What what do you think the challenges would be in that regard and happening.
A
Honestly that so many projects are so so far from being like really anywhere with that, like I would say, aside from kubernetes most of the cnc of projects.
A
The standard ciencia project has one or two Chinese or Indian contributors.
A
No women contributing nobody from any other non-white group impossible for me to evaluate obviously, gender presentation, sexual orientation or disability just based off with people's names, but with the projects that I've been working with.
Let's just say, if we were going across the board with ciencia projects and doing general diversity, scorecards most of the projects would be getting a d-minus, so taking it on is going to mean a major CNC.
If a wide effort.
A
Which means I don't want to throw it in casually with a list of other things.
A
I'm also not certain that it is, would be under governance.
Working group I think this would be more contributor, growth or general contribs strat.
D
Yeah, are we IB plan on working someone, something yeah.
A
Mean one of the things that's recently come up is that the diversity picture, aside from employer diversity for the CN CF six, is pretty dismal I.
D
It seems like the groups with the most maintainer.
D
Variety with vendors and organizations are the ones that have either community managers or community groups, because those are two intentional spaces where that growth can happen, and it's not a afterthought and I.
Think that is the difference.
I, almost wonder if we should put a graduation requirement that you have someone taking care of you and not just as someone, but people and I think that's the difference.
I really do I think it's the who's nurturing who's responsible for this who owns this, and it's not just a like.
D
Oh look at all these people who own different parts of the code base.
It's who actually owns the operation of these things, who's gonna, like you know and it'll, and a lot of their cases.
What you're seeing to like, even with max like, maybe they should form a steering committee.
It's like there needs to be some kind of like body and or people assigned okay.
A
And that is something that we would actually approach through governance requirements for that matter, because one of their parts will get down to a no later item.
Is that there's a requirement that the project have governance, yeah, but materially all that's in there is that it has to have a governance WD file and that file must have words in it.
Yeah and I think the requirement should be much more robust and I think the idea of saying hey to reach the graduated level.
A project must have meta management.
A
Right must have something beyond just code management, whether that's a professional community, organizer or steering committee or whatever.
We could totally put that in the envy.
You know this is what graduated governance looks.
Like I mean we might get pushback on that, but it won't happen if we don't ask for it.
C
The governance does go, we're talking about a governing humans and in a way that allows us to collaborate on something that is the shared output of those students and to not have some humans whose sole focus is the humans and health and the connection, and the collaboration of that seems as a large, missing piece to the puzzle in the way that we govern ourselves.
C
All right, I'm, definitely on board with putting a proposal forth to the TFC.
The graduation requirements include humans focused on humans.
D
Preach I actually like that line.
I'm not gonna, lie to you happy because it's just like succinct and like you know what it's talking about.
You know what I mean, because I was sitting here like staring at the wall.
Thinking of something clever but I was like that's it.
He I.
C
Like to call things what they are with extremely accurate names.
A
Yeah I like that.
Well, that was why I said my core definition of governance is the definition of who does what and guess what and how the.
A
That sounds good, anything more about the poorly named maintainer diversity or multi organizational leadership, which would be a better name for it.
C
Loving the name, change, yeah.
C
Try to ensure that we capture this, this need for a big government structure, change, yeah.
C
As either an AI or a thing and I do want to.
A
Okay: okay, we a little bit further down the agenda for today.
One of the other things I wanted to say is so.
A
One of the other things that's kind of fallen into our lap is the end user requirement.
A
Now this isn't honestly strictly speaking of governance requirements, but its ended up in governance working group, because there is no other clear place to put it right now, and it is a project requirement and partly was because April actually cares a lot about it for G RPC, the sue, the.
A
Sue's end up with us and I don't mind it being with us at some point.
I could imagine it being shifted over to a different working group or a different sig, but in the meantime, what we're looking at hey.
We need a lot of clarity around these requirements.
A
It's it's easy for me to come to the TOC with a laundry list of saying, hey, here's, the requirements that projects are not understanding because for the end user requirement, the big discussion was: does the TOC care more about demonstrating adoption of the project outside of its initial vendor and partner ecosystem, or are they care more about building up the end-user counsel, because those two things can have a different definition of who is an end-user?
A
You follow me the end-user counsel, specifically companies that are not in any way cloud vendors, whereas if you take a more general definition of end-user, a company that is a cloud vendor in one context, can be an end-user of another product that they don't work on at all.
A
So- and this has been a material question for several projects that are currently trying to get any incubation where they have a bunch of adoption, but it's among companies that are cloud vendors in some way, even if they don't contribute to the project so the, and that includes cloud native, build packs and cloud events.
Actually.
A
So so we're looking at you know, what's the definition of this, for what does this really mean in terms of these projects getting accepted and then coming up with again a a structure for the SIG's who are evaluating projects and saying you know, hey: do they actually meet this requirement or not.
C
To be to ask personal clarity on the end-user requirements as they stand, is required, defining that or does it require having a list.
A
From the project it requires having a list.
A
Basically, I mean this is one of the the the reason for this that the current TOC chose is what I call avoiding CORBA. Did you ever do C++.
A
Group used to get together twice a year and every meaning they would define 50 different standards, four code structures that were never used by anyone.
A
And no one wants to repeat that, so the and and that's what the TOC chose to sleep primary reason for this requirement, which, from my perspective, is good because it gives projects a fair amount of flexibility in terms of building up their end user list.
C
Are we trying to get clarity on an updated reason for the TOC to have this list already.
A
So now I'm working on a draft that will be so part of my vision for the requirements that they currently have right so currently for the requirements.
They have a long document called requirements in each document.
It has this really short section that lists out the requirements for each level.
A
A lot of these requirements are very short sentences that are really not explained, and so my vision for that for at least the ones that overlap governance in some way is- and you know, I- would like to see the same thing with contributor growth right is that for each of those requirements we then have a it links to a document, and that document explains at much greater length what the requirement actually means, along with advice, on how the project can fulfill the requirement.
A
You know, as in hey, you have to have in users here's a bunch of advice on how you make contact with your end users and how you get them to go on the record as being end users.
A
Because that currently does not exist within the CAF.
A
Yeah I mean the end user.
One is not nearly as troublesome as the diversity one for whatever reason: I.
A
Think it's maybe because it's not as hard I.
C
Wonder in the past, when dealing with, particularly for performance, that's the area I come into it, people the reason for that being less about adoption and user counsel and more about the where they come in on the joining scale or whatever like then they could be how to buy a ticket to the show.
C
So this week and I just wanted to put that up as an acknowledgement of the pattern I've seen as far as people self selecting you know, are they or not, and sometimes pushing back on that, depending on some more subtle things, I think this will provide some clarity around that I appreciate.
A
Okay, the mind you Cheryl was not in that conversation, so I still want to sync up with her on it, because she may have a very different opinion on whether or not the end user counsel and user committee was the end user group. Walt I know it's EUC, but I, don't remember what the C stands for.
A
It's community community: how?
How strong of a does a mean thing is: we still do want projects to help recruit end users, their end users for the end user community.
So it's not like we're dismissing that.
The question is whether or not them having done so should be a requirement or a request.
A
Started writing out an outline and I haven't gone beyond the Google Doc stage in this, because I've been able to sync up with April on it or anyone else, partly because of other things going on, um which is to say, okay, the main product of this working group is going to be honestly a bunch of documents.
A
Well, documents and interactive advice: we've already started on the interactive advice because you know having announced contributor strategy projects are coming to us and some of them have governance problems and they end up here the, but we also need to produce a whole bunch of documents, and so I was trying to construct sort of an outline of the documents where we need to produce.
What is our checklist of documents?
We need to produce right and I see these falling into two areas with interlinking between them.
A
You know one is backing documentation, that's related to governance requirements.
You know what the CNC F expects projects to do in terms of governance requirements.
A
Let me that's an example for that we say hey to get into the sandbox.
A project has to adopt the CNC F code of conduct and the CNC fsip policy.
A
We don't supply anywhere any helpful information for how a project materially does this.
A
The and so that's you know, sort of what's needed and documented, like hey here's, how here's some suggested steps on how you would adopt these.
You know here's what these requirements mean and here's some suggestion steps on how you would do these things, one of the things that doesn't really exist at all now that the TOC is interested in and I would like to produce as basically construct these sort of two tiers of required governance.
A
So this is how much governance we expect an incubating project to have and what they materially need to have to fulfill that level of governance, and this is how much governance we expect to graduate a project to have, and this is what they need.
You know: here's the checklist of things that they need to fulfill.
That requirement.
A
Bm and that could include things like you know, on the graduated level, things like hey, you must have a person or people or a council that is responsible for looking after the humans in your project and not just code.
A
And then the second half of this would be a body of just sort of general advice of four projects: developing governance.
A
You know like, and this particular set of advisory documents has got a really large overlap with contributor growth to the point where I think we're just gonna.
It's gonna be a lot easier to work on the same documents and Co edit them because, like you know, I say from a governance perspective, you have to have a document outlining who is a contributor, but that who is a contributor document also needs to have a bunch of contributor growth stuff in it as well.
Not just you know a definition of here's, the requirements for being a contributor.
A
You know and then examples of different governance structures that our project may have and how to actually implement them, and you know other things like hey: how do I recruit diverse leadership for my project.
A
Couple of things- I'm, not real sure about in here our.
A
Release process, whether or not we feel like that falls under this or not I mean cuz I.
It's not currently a CNC F TOC requirement to that sort of thing, but I kind of feel, like a mature project, needs to have a documented release process.
A
Among other things, my personal experience has been with projects that do not have a documented release process.
The release process becomes a place for bad actors to subvert the project.
A
Or for well-meaning contributors to get completely stonewalled, the.
A
But I'm not sure about that I'm also, not sure about where I kind of think six security needs to be in charge of any security issue, handling, etc. That projects have there actually is a requirement in right now about security for graduated projects, meeting the whatever it is best practices guide, which is another Linux Foundation thing, and there are things in there about security issue handling and that sort of thing, but again we're not providing project with any advice on how to create that.
A
That's kind of that's what I had started out with the outline I could really really use some feedback and additions and stuff to this outline before I turned it into a checklist on an issue and say: okay, let's hammer this out.
C
To make sure I'm tying things together correctly: ja I'm, going through the bullet points that existed when when I started, adding notes and maintain your requirement, 30 and doctoral, and then I started editing that our update and user requirements, but I'm unsure.
If that was part of the work outline for what your documentation link further know.
A
What work outlines the next item, but it doesn't matter.
C
Where is this up?
They don't have user requirements talked about that you're.
Okay,.
A
Hold on I think that is just an issue.
There's no document at this point.
So let me link the issue.
A
Yeah and I'm gonna move this all down under the other agenda item.
A
So take a look at that outline and see if you have any thoughts on.
A
Where we should go for it.
A
I'm not necessarily now but I.
C
Noticed that our friend April, yes and I wanted to make sure that if she wanted to be a part, but she knows we're still here, I don't know no.
No, there was a drunk.
Yes.
C
Don't know what her handle is, but if we wanted to make sure she.
A
Yeah I pink runs on slack I, don't know.
What's going on yeah yeah, because she said she was going to be at this meeting.
She was at the beginning and then she despaired.
D
I had texted her and said that I scared her off and.
D
She said she's having an issue with zoom it so they're, not okay,.
D
A computer thing or something.
A
One of the other things that I wanted to just bring up for this committee, though we're not honestly gonna, do a lot about initially.
Is that currently one of the things that the see in that the SIG's and the TOC consult?
Is this CN CF health chart, which is a bunch of that's based off of a dev stats model that Lucas put together for the CNC F?
A
It's very pretty, but it is very hard to get any of those stats to correspond to any kind of reality, because, like I've been working directly with a couple of projects that, for example, are having trouble with the maintain or diversity requirement.
And yet, if you look at it in the CN, CF stats like one of them shows.
You know that the founding company is only responsible for 55% of you know contributions.
A
But then, if you go and github, and you look at any of the individual repositories in that project- and you look at the last 200, you know commits 195 of them are from employees of that company.
So there's something about how those stats are being collected.
A
That is resulting in in some potentially misleading numbers, so I've brought that up with Lukas he's swamped with something he's been swamped with something else from the last week, but I'll be investigating exactly.
A
You know that um that aside, one of the other things that Chris a has requested from us is that at some point contributor strategy as a whole, you know so looking at the various areas I go over, that health chart and basically suggest um what we really should be looking at, because, honestly, that chart was put together in the basis of you know, here's two dozen statistics that we can easily obtain.
A
Rather than hey, here's the 20 things that matter most when evaluating the maturity of a project.
C
Prioritizing the visibility of those questions and the making sure that the answers we're seeing our accurate reflections of reality would be a nice yeah.
C
Say in the way that we're looking for a cadence from our projects, it would be great to get the further for the release cycle.
It might be good to get a health update rather than and something that's curated by a human that goes through and checks on the health of these things in a meaningful way, and maybe because really anything like it wouldn't I, don't know.
C
This is a thought, because this is we're talking about the health of these, and then we say we're talking about the you know the graduation criteria, including humans, caring for the humans in that area.
It would might be good for a human to check in on the health of those communities as a whole and give a report on these are the things we've noticed that you wouldn't never notice.
Unless you cared yeah.
A
Currently, by the way, that is something that C&C f committees and staff are supposed to be doing for projects.
Is there supposed to be this annual review process, um I'm, not clear on how much that happens in reality,.
D
It'll be cool to see AG like ASAS F style like what we're trying to embed in kubernetes itself. You know from an annual report perspective.
D
Apache Software Foundation has an annual reporting structure for their projects where they're PMC's, which is like their chairs in kubernetes, except for they can actually flip the bits and they have to report in on project health, quote quote and Apache Software Foundation determined it's like a list of X number of questions that helps them determine like what project health looks like for their projects and then they like host them online and do like a big deal about it so like.
D
If you wanted to go, see like what Tomcats annual report from last year was, you could go and see it like how many number of contributors they have kind of like a curated, dev stats, I guess almost, but not necessarily like dev stats more like a report but and that really forces those communities to to talk about project health, which is something that we really wanted to do when steering on the kubernetes side, which is while they're completing these reports.
D
They're gonna have to talk to their communities about them right, so it gives that forcing function of oh, let's talk about these things today and you know not necessarily not.
D
Wondering if we could help out there from our group trying to think of how or especially programmatically any probably.
A
And and actually honestly, looking at the annual review is more of a participatory exercise where the project participates in helping prepare, it I think would help make them actually get done.
A
Because, currently, it's kind of up to say sig committee members in the CNCs staff.
A
All of whom are kind of overloaded, considering the number of projects that are out there, I.
C
Really like, where you're going with providing advice and suggestions, I wonder if we could take a step further with offering times to help get those things across the line of people who can mentor in those areas that were requiring and I know that the CNCs overall role but I wonder if there's not a way to make those help.
C
You know that being able to raise the hand and say I need it, I mean and having that connection time available is similar to and maybe modeling that in our other community as well with you know our one-on-one mentoring hours or find some way where mentoring is a heavier part of modeling, the behavior we wanted to see by defining it really well in suggested areas without it being a requirement of them more of an invitation to do it with all of the help that they would want.
C
Should they you say yes, I would like to do it in that way. Can you can you help me as far as we're trying to find a way to concise this down into actionable.
A
Teres already had a couple of things in her contributor strategy: one was sort of an office hours concept.
A
The with every other meeting I think it was well.
D
Now it's just every meeting yeah because we were gonna try to like be like super coy and be like oh every other meeting and like oh.
This meeting will do these things and this meeting will do these things and then we were like whatever everybody come.
If you need help, we'll figure it out, uh-huh, so yeah I know every I want I want I.
Would love for these meeting every Thursday at least not necessarily.
This one met a meeting like the all the Thursday meetings for contributor strategy.
D
We should make it make the projects feel comfortable to come to us or, if they need for us to come to them. We should also have that as a service cuz like I, would also I'd also think it's cool if we could go to some of their community meetings so that it like it looks like we're bridging a gap and not necessarily you know, people have to come to the principal's office. um So, like that's what I've been telling some of the other projects too like?
D
If you want us to come to, you will come like we can schedule them on there, meaning we can be in the open, like whatever you want us to do, we'll do it I.
A
Do actually kind of wonder if it would be useful, particularly after you've, gotten.
A
You laughter, we have some kind of a way to reach.
Maintain Erza tits, actually do something with a topic like to say: hey, we're gonna have a meeting where we talk about.
A
You know how do you recruit maintain errs from outside your company?
A
You know how do you figure out who's going to enforce the COC.
D
Recruiting playbook set as an issue for wonder repo but I hope eventually started on.
C
Josh I, like your idea of having an upcoming thing of here's, the next few topics, because often we have so many things on our plate in community stuff that having a deliverable of a date for a smaller subset of things, for that would result in direct benefit to the community on a rhythmic basis.
I think would almost allow a continuous release valve of good without us constantly being under a wave, and it doesn't take all of us to do that thing.
We can alternate out on who's who's the release valve for innovation community.
C
You know support by having some type of topic, lists and people.
You know picking up things important to them and and inviting people to come hear about the I.
Don't know something not quite congealed there.
In my head.
A
Yeah I mean I was honestly also kind of picturing the maintainer circles.
A
Contributing to this as being kind of a self help with with us assisting hippie.
D
You should help me with that I think you should I.
C
I am yours to assist all of these things if.
D
I can if I can get one more active person with me.
We can hoist this up right now.
I've got 0.5 of myself and that's it.
So if you can get point, if I can get point five of you, we can have one dozen voices me.
D
Problem and I'm not glowing the scope and its meaning, but the problem really lies with a lot of the value here was in person with like in-person events and stuff like that, but obviously we're gonna make it work, and things like that, so that to me was kind of like what took me from a 1 to 0.5.
D
It was like, oh so it's just kind of like you know my personal dreams, but anyway we can still make something work and make it wonderful.
I don't want to make it another zoom called.
Oh that's what I'm nervous of like I, wanted to make people feel camaraderie and like, and you know something meaningful, not necessary.
C
I want to make sure I hear you, and the contributor circle is something that we haven't been able to give our efforts to fully, and part of that is due to kind of the punch in the gut yeah.
C
That and I'm under stepping with you into that and owning it as well.
D
So for us, from our sake, we really like the first thing we need to put together is like zoom calls and not not to me is like just that's the gut kick or it's like: oh yeah, I'm curating it a yet another zoom call, but no maybe it'll be different, so I'll take you off I'll, take line and we'll talk about it and I'll.
Show you all the guys and that we have so far I would.
C
Love it Thank You Josh for sharing the call with Parris on that topic.
I.
A
You know it's all pretty closely interrelated, like you know you don't get and because one of the other things is that you know I want feedback from the maintainer zon I'm waiting for the survey to see what people say are their main problems before I, say: hey we're gonna have an open office hours on this topic.
A
Yeah, because, right now the mentoring we're doing is one-on-one mentoring, which, as we all know, doesn't scale the.
Although it's helpful when we're talking about mentoring projects, which means that the numbers were dealing with her much smaller.
A
But it is a little silly that I am currently working with two projects.
I know of on the exact same problems hmm and I'm like you, two should be on a call together, because you have exactly.
A
Same problem for the same right,.
C
Josh you've caught that for the two projects that you're involved with and I wonder.
C
If, from the CNCs perspective, we can ask that question of what problems are you seeing in the last two to four weeks because and then and it will be I- think waiting for a yearly reports hard but I think if someone's constantly you know kind of having that heart-to-heart with the with those community leaders and and finding those pain points, so that the topics and maintainer circle can kind of address some of those, because to be honest, the news during a particular week can totally influenced the the where people's minds are for that week and it can't wait for stuff to show up in numbers.
C
It's got to be I to I yep.
C
So I'm glad that you're taking that time to do that, I guess what I'm trying to understand its, how we can have those conversations about what it looks like at a CNC F level to ensure that that that is not all on one person and that it's not something.
That's not that!
Is it high enough importance.
A
Yeah I, don't know at this point: CN CF is having staffing issues for the same reason that many other places are yeah.
C
So if I feel like crying right now, I'm just gonna, let you know it.
A
This is hard I, don't know, I feel, like honestly, I'm still enjoying this, because I kind of feel like look at look at the big picture here right, which is that we get to create order out of chaos and help people in the process.
A
It's just that.
There's a lot of chaos right that we're right now facing this giant vat of chaos and and it's going to take a while to bat to rights, but I've also noticed great.
You know: Timon kubernetes I've noticed how quickly something that you introduce as a you know, as a practice to solve a problem becomes institutional.
A
Like you know, I haven't had to intervene in anything with the release team for six months.
A
The and now we're trying to export that to the CN, CF and Jennifer to make it a system, quick question for you Paris before you jump, oh no, never mind.
Questions already answered in the issue so never mind.
Oh.
C
Will speak with you all soon?
Okay,.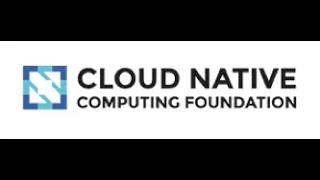 ►
Description
CNCF SIG Contributor Strategy 2020-06-22