A
Hello: hey oliver!
How are you doing I'm doing good doing good thanks taylor by yourself, I'm all right, bright and sunny monday yeah.
A
Thanks for posting, the meeting notes jeffrey.
A
We'll get started um at about five after in a couple of minutes here, folks.
A
If you'd like to discuss a specific topic, please add it to the meeting notes.
A
All right we're here, five after um mating notes, are in the zoom chat, I'll post them one more time.
Let's get started.
A
There, let's see, do we have some new folks on here.
Maybe um the imets imetsker.
A
All right, uh please add your name to the meeting nuts and if you have a something you'd like to cover talk about today and add it in here or if you're, having trouble accessing the google doc. You can just say it here on the call and we're at it to the zoom chat.
A
Right now, we're kind of over there.
We have, let's see upcoming events, uh kubecon.
A
Jeffrey ian and I put together a recording for the cena for working group intro deep dive session.
It's covering some of the stuff we've been discussing, use cases.
A
Best practices that we're trying to push forward.
A
There's also the one summit, which is same timeframe as kubecon at the start of the week.
A
Does anyone know of any talks for either of those that you want to?
Let other people in this group know about would be relevant, interesting.
A
Is that you laurent, that's on the call by the way?
A
uh Yes, that's me hi taylor.
Oh hey lauren, nice!
To have you here all right!
That's my first one yeah well welcome.
I dropped a link to the slack channel as well.
A
Do you have any um srv6 updates you'd like to chat about.
D
uh I'm planning to to do a demonstration.
D
At the telco user group right begin of october, I think.
D
About uh service training uh service programming uh within uh with so uh silver toting version six and the application that is doing that is, is chrome native has to be chlorinated.
D
Therefore, for scalability reason, most.
A
Is that the tor vergata project or a different one.
D
uh Sorry, I was on youtube, can you can you can you I wasn't mute? Can you can you tell me, that's yeah, that's the website of um where you can see a brief description about this service chaining based on the survey six.
D
It's uh it's in the project um on the way on this website here on the project part, it's called serpro service programming.
That's the name of the app.
A
The sr app service programming- yes.
A
Drop a sub link to that one yeah support, that's the one.
D
Exactly all right, I haven't yeah I haven't prepared for today.
Any presentation, uh no worries.
A
We're good it'll be good at the telco music group in october sure.
A
So we're we're hoping to, um we can get some, maybe use cases written up with around srv6 and and then we can start talking about what are best practices that we could see and related to that, there's probably going to be some platform specific things and does is anyone else familiar with any projects or papers or anything on srv6 and service training.
A
Is anyone else on the call today.
A
What was the question taylor?
Oh just if there's any other projects or papers or anyone?
That's been talking about srv6 and kubernetes, or service chaining.
B
Know that there's several branches within like the vpp community, that's looking at, I think I heard you mentioned legato.
I think I've seen some stuff with calico dash, vpp and others as well.
A
Yeah, the um project that laurent um is working on is they're, doing some stuff there as well.
So absolutely.
A
All right, so what what else do y'all want to talk about um on the call we don't have any pull requests that I've seen, um I think jeffrey.
You were gonna, though.
A
Work on the onboarding yep.
B
You you beat me too, so I'll probably try to push my stuff here later this week into volks pr for like the user story and stuff, but um I mean one thing: we could do right. Instead of going in circles around definitions is, um we could look at some of the existing use cases and kind of brainstorm.
B
Maybe just put some placeholder discussions around some of the best practices that we think we could potentially start exploring same thing with, like least privilege.
I think that there was multiple potential best practices or, additionally, we could talk about use cases that would map to least privilege.
B
I can tell you onboarding.
Cns is an area where obviously least privilege is important right as I'm bringing things into my system, ensuring that they have the appropriate amount that or the life cycle management one that look put up.
So if I'm on boarding a cnf into my cloud infrastructure, you know how am I doing that safely?
B
How do I establish trust um between me and cnf providers so that you know hey?
My platform is something that can be trusted, but then, additionally, within a heterogeneous environment of cns, how do I ensure that the cns are trusted, etc?
So I know this privilege we had talked about.
um We didn't have a defining use case driving it just yet, but I would say this would likely be one of them.
A
Do you on on this onboarding cns?
There hasn't been any other updates, since we've um got all the commits that other folks have suggested.
A
Could we get, could we try to get this merged and then you do a pull request to add, make some updates to this one jeffrey.
B
Yeah, actually that brings up a good topic, though, while we have everybody here, um I know that people get like a little bit uh exhausted with the bogged down. Can we go over some of these pull requests and just want to point out that as long as there's five check marks on the reviewer side, there it's technically, according to our rules, um you know allowed to be merged, so just out of band. You know we don't have to wait till these calls um and I need to go back in and approve.
B
Sometimes it's like a little annoying.
If you approve it and then there's an update made and you have to reapprove it, but um to avoid like some of the fatigue we can, you know, have this call more focused on brainstorming, new use cases, best practices etc.
If um you know, people asynchronously between mondays, just go in and drop their approvals, because if it's got the five, then that's the magic number.
B
As far as your question, though, taylor um yeah like I've, been writing a draft for the user story, and I could just make a pull request against this.
If it's merged versus trying to once again, you know, push the commits forward.
A
All right sounds good, so, um following up with what you were just saying as far as getting folks can we get some.
A
I I know at least just glancing at who's on right now, there's at least a good number of the folks who've seen this one, because this has been around for a while since um book at dt put it in and made updates based on requests that came in like from victor and other folks. Can we get um some plus ones on this come in and to the I'll drop it into the zoom chat.
A
From a communication provider standpoint, ops teams doing integration stuff.
This one is a use case that I mean, I guess the one part that we probably need to change right now.
Jeffrey is just the the title here, literally in the text, but other than that which I can edit.
A
um Everything else has been committed, and this seems to be a very relevant and important use case for all the communication providers. As someone in some fashion is going to talk about this, and we can break down the smaller pieces to focus in.
A
Can we get some plus ones right now I see one from jeffrey.
I guess I should do the same.
Am I on the reviewer list.
A
I'm gonna, do it I'll, do it like this approve, so you can leave a comment.
I don't for those who haven't done this.
You go to the file, change area and click review changes, and then you can do an approve.
That's this middle one!
If you want to do a comment, you can I'm going to do that.
A
And then that gives us a check mark thanks, frederick.
A
We want two more and then we'll merge it.
A
Pal, what do you think you're here give us a a proof.
E
Yeah I'm here, but I I did not really have time to review it in depth.
A
Victor can we get an approved from you all of your stuff has been merged, except, I guess the lightest linting, but I don't want to stop it for that.
If it's okay, we'll update that in the next.
A
I'm going to pull this up and make the one change to.
A
Let's update the title to match.
A
I don't know if we need the number here or not.
A
Is it actually use case?
Four, we got one two.
A
Is that because um someone else there's a three, he hasn't merged one two, three four, so we're good with this is four.
A
And we got a fifth thanks.
Victor.
A
Let's make sure that change I just made came in there, it is it's in the pull request and.
B
So to mix it up once this is merged, do we want to actually maybe spitball some potential best practices that we would want to explore to validate that they are best practices for onboarding.
B
Or maybe do the same for least privilege.
A
Yeah we can start with here.
That sounds good start with this one and maybe go through them.
A
All right: well, I'm gonna merge this thanks. Everyone for reviewing it uh tell check it out um like to get your feedback, maybe on the pr, adding stuff or once you read it, then maybe you'll think of some best practices.
A
Let's see, I'm gonna merge this and try to clean up a little bit.
E
Will do sorry, I have some catching up to do.
E
By the way, it's all, besides the linking issues that are still there, there are some typos as well.
A
All right we can get those in the next round um yeah in this specific use case you're, saying victor, there's, some all right jeffrey when you're making your update, you can see if you can find some of those new use case.
That's a pretty!
I don't know what gip is.
A
I'll just keep it like that.
A
So we can let's go ahead and do what you're saying jeffrey, maybe um call it brainstorming on best practices for onboarding of cns.
A
To the csp platform, does that sound good?
A
I think that's what you're suggesting just trying to write it up.
A
Well, let's I'm going to pull it up.
A
Devops teams are responsible for introducing and the life cycle of these cns that they're managing and they may not be developing or typically they're, not, but they need to understand how deployment and integration is going to happen.
For these.
A
So there's some thoughts in here.
As far as um the platform is already gonna, be there.
uh This csp is already going to have one it's going to have kubernetes based on kubernetes at the core, um wouldn't be a special fork, we're thinking of vanilla- or I I don't- I won't say, vanilla, kubernetes, a cl, a platform that could pass the conformance test for kubernetes, so it should be compatible so different, cns that are going to be running on it should be able to run.
A
I'm trying to scan through and catch a few things just to overview this for folks uh jeffrey.
Do you want to point out anything or you want me to keep going.
B
um I mean, I don't think, there's.
A
Anything too crazy in here right.
B
I mean we can like kind of spit awesome stuff, like I can tell you like one best practice.
I would say from like a delivery standpoint is providing the ability to do air gap.
Installs.
B
Which is tough because there's a lot of work that has to happen in advance to this right and then from a provider side.
That means that you need to have the appropriate private repository mechanisms to um you know, pull everything in um and then make it available internally, but like depending on what kind of cnf we're talking about.
B
You know there will be instances where they're, probably not allowing internet access to the environments where you would be building cnfs right.
So you get into these things where um there's like hidden dependencies.
B
There's things inside of helm, charts that are calling like um public repos and, like you, don't really find out the pain until the first time you try to go and install everything in a completely internet-less environment, and um I mean some of this is just my own.
Lessons learned at you know both where I work now and places I've worked in the past, where other service providers were like yeah we're not letting anything pull directly from the internet.
B
um It gets into like security and compliance and stuff right.
Like do you allow images before you scan them to.
You know even be built in a sandbox environment um yeah.
This is one of those things I would say from an onboarding perspective is, um can I you know, build a vnf or sorry cnf um by getting all the artifacts pre-positioned in an internal repo, so whether it's you know lineage package, linux packages, helm, charts, container images, etc, etc, etc.
B
Can I deploy this and then, conversely, um you know not just the deployment standpoint, but then, like the monitoring standpoint, the licensing standpoint.
Typically, we find out that like, if there's some kind of smart licensing.
B
Suddenly we don't understand why licensing breaks when we're in an air gap, environment or, conversely, to a lot of you know, places want to provide sas based monitoring solutions.
You know, how do you do that in an air gap environment?
Is there an alternative, et cetera?
B
So that's one of my um thoughts contributions and I'd be willing for people to uh argue saying that you shouldn't do things air gapped um and then you know we could try to tease out like what is the actual best practice and like look at some of this stuff and uh sas is an aas software service. One of those buzzy acronyms like they want to provide some type of like centralized cloud monitoring solution or whatever, like remote from the air gap, install.
E
So I I did end up reading it just now.
I think it's a fine start, um oh to add, to this brainstorming.
um You know more than just the hidden dependencies.
It's uh the topic we discussed a bit in the past is the the big platform requirements I mean there are also dependencies, but but that's actually where it gets interesting.
How do we actually define them?
E
For example, if you're deploying on openshift versus others and you're expecting a certain uh systems to be in place uh specifically, operators right, openshift uses a lot of operators and then the question is well.
If you also need operators for the cnf, uh the question that ian keeps raising, are they part of the platform or are they part of the cnf, and uh we don't really have any rules of thumb, even let alone best practices?
For that?
I think this is really new new terrain.
E
What happens if a cnf gets packaged with a uh with an operator or, conversely, uh request that an operator be installed.
B
Not just operators right and so for the record too.
We started with cns, but the whole air gap thing puts a lot of requirements on the cst as well.
Right so to this exact point um say: tao wants to you know, use fluent d.
um I think other discussions with onboarding and life cycle management will like talk about.
Like you know.
How do we deal with like versioning between you know two different parties maintaining things but like?
B
Ultimately, if the cnf is expecting certain packages too right, so it's not just um the csp is like you need to provide me vendor a all of your.
You know, sub components and dependencies inside your stuff, like if it's common infrastructure right, like um is the provider within the private repositories, providing all the necessary dependencies for the cnf for things that probably aren't specific to their cnf.
But, as you know, common tooling, such as log, forwarders or operators, you know just generic helm charts that we all use um ubiquitously across the board.
So I don't.
B
I do want to clarify that.
I'm not saying that this is just like a burden on a cnf provider to you know get all their packages like.
The csp also has the um like.
Are the right, kubernetes packages in place, etc in those repositories.
E
Yeah, the the list of requirements is quite big.
I just gave operators an example, there's of course uh cni plug-ins, but also sometimes storage um redundancies.
uh There are certain expectations from the platform, and you know another aspect.
I'm just brainstorming here relating to last week's presentation on certification right, so part of onboarding is also going through some sort of uh test, suites certification, suites that might come from a few different sources right.
It could be from the platform it could be from the the telco.
E
Even um so that's also part of the process, but there's not a lot of best practice.
You can add there.
It's just a case by case basis,.
C
And regard hi, everyone alex, is speaking regarding the platform requirement.
Specifically, I think there is a project aniket in the linux foundation, networking that is aiming to provide a reference architecture for specifically telco cloud, so whether it's container based reference architecture or virtual based reference architecture.
C
So there might be things that you know we could lean on the work that they're doing to either to piggyback or to reference.
E
We can take a look I'll, also point out the xg vella project, which is uh another one of these as a service platform as a service uh for telco, and it also makes a lot of, uh uh I think, higher level definitions than than aniket.
It's a velo with one l.
I know it's, it's a complex name.
A
We're I'm actively talking with annika and we've been uh several of us uh on this call, I think, even but um within the group and hellcom user group, we've been collaborating with folks on the aniket project, both in the rep reference architecture side, as well as the testing and stuff.
A
I think we'll keep doing you know, sharing stuff going forward.
Is the plan.
B
I think with aniket too, we need to figure out ways that, like some of the stuff that we're working on, gets, contributed back to them because it provides a reference architecture, but like it's not necessarily going to help me solve this exact use case onboarding cns right, because since it's kind of like a high-level reference architecture, it leaves options for me to define things as long as I'm meeting the reference like it's, not an implementation per se um at the highest layer.
B
So, like you know, theoretically, like you know, one of the reference architecture components is like the concept of providing like a c9 multiplexer or something right.
um Well, if cnfender says cool, this is going to be in there, but they build everything around multis and then I'm you know deploying denim.
Do I just expect it to work?
B
um You know, conversely, um it's not like you know, there's a couple of different cni's that would meet this effort so like, if I'm you know rocking it like it's 2013 and still using like weave or something um and everybody's expecting to be on psyllium, like is stuff just gonna work, so I think us, you know.
B
Potentially you know taylor said we're already working with etiquette, but like not just consuming the reference architecture, but actually, especially at the implementation layer, where we're like uncovering, like the pain points and like the actual, like I can't do x unless y is satisfied, is something we should probably try to push back up as well, and then, ultimately, that could lead into like test cases in the cnf testbed and then some of their um test suites as well. You could validate things.
A
For those that don't know, um we've um looked at aniket more as an opinionated.
A
Reference architecture and then what we're trying to do within the tug and cnf working group and all of the these cncf initiatives is create something that's a more higher level.
So it's a lot of the stuff that we're doing can end up being best practices that aniket would follow, but aniket may choose one path so that they have a reference that can actually be utilized directly in code there.
We could end up talking with extravela directly, which we have had them on calls.
In the past, it's been a while on the tug calls.
A
The best practices that we come up with could end up going to both aniket next juvela and maybe other places.
I know frederick.
You were talking to folks at tip um telecom mantra and other other places.
You know, maybe even on f, do we have any other best practices that folks can think of as far as adding them in here.
Brainstorming on this, or maybe this making you think of something other than onboarding.
A
Jeffrey mentioned uh the least privilege, so security would be another area if you're passionate about that or there's a problem you're trying to solve.
Then probably the easier place is to talk about an area where you're seeing challenges and issues.
F
Yeah, taylor, I'm not sure this is oliver, I'm not sure we had it on there a while back. It may have just kind of slipped off the radar again, but the you know, handling of state um state would be something interesting to work on those best practices as well, I'm not sure the right forum for it, but you know we have a use case for it today.
F
You know working to start extracting some of the best practices around.
That would be, of course, interesting.
B
That's a good one.
Oliver because I would say it maps to lots of use cases um it would map to this one.
B
It would map to the lifecycle management, one that maps to the 5g one um like and because it maps to so many use cases, there's probably lots of best practices that we could tease out right um like how do I ensure that I'm providing uh during the onboarding process as the csp, the right mechanisms to safely handle state right like what can the cnf provider come in with as an expectation to ensure that their state is going to be managed appropriately um and then, if you go into like the life cycle use case like how do we handle state in a dynamic world where both the cnf layer and the cloud layer um you know potentially are subscribing to some type of get ups model?
B
Where they're you know declaring things and rebuilding things etc.
Like is my state resilient?
Am I willing to lose the state like um you know, do I replicate state?
Do I do things to get me in trouble where, like I have my volume in you, know az1, but then it redeploys an az2, and I get confused.
Why I can't mount my container to my volume.
Like there's a lot of cool stuff, you can tease out with managing state correctly.
B
And ultimately, when someone comes and says, oh everything should be stateless.
You can explain to them how routing tables work.
A
Does anyone have any uh anything on state that they'd like to add or security?
I know alexis.
I think you were about to speak um a moment ago.
C
No, I don't have anything to add.
I think both well, where I wanted to chime in was the certification aspect, but I think we talked about that one last week.
C
um um The certification is very valuable um as soon as what the certification is based on is as well as the csp I'm going to have, but as soon as there is, and that's back to the point that I think um jeff was bringing it's going to be very dependent on the underlying implementation and and and what we've seen in my past role before joining red hat was bell canada.
C
So we're working a lot on cnf or vnf at that time.
But integration was that, even though there was a fair amount of tests done before we were working on the integration to assume the integration would work smoothly.
C
Well, that wasn't the case at all, and- um and so that's back to a comment that dan bernier said last week is uh how can we ensure that we or the csp see the value of this certification program as they might require to be somewhat coupled with not only reference architecture, but maybe even implementation, and I know I'm just complexifying the landscape here, but that's the comment I wanted to add on certification.
E
um Another point to add uh it might be very obvious, but just a a big part of onboarding is, of course, the orchestration platform um inventory management uh packaging. So whatever is done at the level of the cnf provider would then maybe need to be repackaged or modified, depending on the exact uh orchestration solution used by the telco that includes middleware, descriptors, etc. So again, nothing I. I don't think this is about us providing best practices for that, but just uh another point to add to the list of uh what is incorporated in onboarding.
B
Well, I I would say we do want to explore this from a best practice.
Standpoint total because, like I mean a our operator, is a best practice right, um like some people are going to provide operators and then give you the ability to provision the cnf through kate's api.
Others are going to stick a you know, restomp pod inside of there and then provide a you know.
Third avenue of approach.
For um you know configuring and managing so like just this like notion around like um interfaces right like is it consumable?
B
Can I run it like this gets into the life cycle management use case too?
Not just the onboarding one, but like can I actually consume the cnf or every time I do a cns, and this is kind of what happened in the cns or sorry the vnf spaces.
Do I need a unique like orchestration suite for every cnf I want to deploy, um and if the answer is yes, then we probably want to figure out.
Why that's the case and if there's ways to minimize that tool, sprawl.
E
Oh you're, absolutely right, it's um it's actually the packaging that's very complex and that's where we see telcos and others pushing to adopt etsy uh descriptor standards, with the hope that you would have a generally accepted standard that various orchestrators would be able to onboard, as is, but I think we all know that, even when you adhere to standards, nothing ever just works out of the box.
So that's why onboarding is a process right.
E
It's not a and a long process for that matter, but but yes, you're right, it is something that we should think about and explore at some point I would put it under the general rubric of packaging packaging, a cnf.
What does that mean?
What are we intending to achieve?
How far can we go in terms of making it generic or or open or documented, or it's it's a huge huge topic.
A
So the idea would be to tease out what practices are reasonable for us to adopt and say for this area in packaging.
We do recommend this as best practice.
You may have reasons to not follow this practice and that's fine, but in general here's a best practice.
A
Are there some things that you can think of just general ideas tal around packaging, that we could look into as potential best practices, or maybe things that red has already communicating as best practices for packaging.
E
Well, not for cns, specifically, um but um well, topics.
A
To talk about are things like.
E
Tosca helm- um uh and you know etsy's extensions uh to those. I I mean topics to discuss, I'm not saying that these are things that should be best practices, but these are uh these are used in the industry, so if they are being used well, we can. We can give some best practices for each one without necessarily having an opinion of which way to go.
E
It's still a very open field, we're not going to able to be able to solve cnf packaging in this working group, but we we have something to say about development and packaging.
E
uh I think for the current state of affairs.
C
Should we say packaging, slash uh modeling, because I think when I'm looking at tasca and etsy at least it's really more, it's it's both actually helm to some extent, yeah.
E
For tosca, yes for helm, I would say no and that's its problem, but I'm not a big fan of helm as people famously know here I think, but uh yeah modeling is part of it, but then modeling kind of goes even beyond packaging and really talks about orchestrated orchestration generally, and that's where you have the advantage of. If you package your cnf with declarative, modeling type information, then it could be better orchestrated right as part of a topology that includes other network functions, uh and um you know network services right chaining together, so um yeah.
E
Definitely that's true.
Modeling is part of it as well.
C
And regarding the state, um you brought up a great point earlier tal and I was wondering: do we want to delineate the state we care about?
Do we care about the state of elements within the inventory um or do we care about the state of the network element themselves or the cnf or, and we care about the state of the platform itself, because I probably it's it's more.
The latter, like I know it's more, the the cnf themselves, not the platform, but the delineation could be blurred.
C
uh Based on how much the coupling of the cnf is with the platform.
E
Oh, that's a very good point.
You know it really depends again on which orchestration platform you're using inventory management can be combined together with site management right.
So it's not just information about which network functions with their licenses, etc.
Right, if you look at something like one app, but also um you onboard sites right onboarding, a site is outside of our scope, of course, but it might actually have a very similar process to to onboarding cnf.
E
So you have you know your resources and then your instances and then, of course all that is, is attached eventually to data collection right and analytics.
So there's just so many different paradigms.
Right and yeah we're not we're not in a state where one size fits all alexis.
A
The one way to narrow this down some would be we're looking for practices that are kubernetes, specific cl or cloud native best practices, so not practices in general for implementation.
When, if we're looking at implementing a solution, you may go with best practices that have nothing to do with cloud native.
What we're talking about here is what is the most efficient way to utilize?
A
How can you most efficiently and effectively utilize kubernetes services and the framework which may or may not be in conflict with other practices, so with regards to stuff like a platform or site state or other areas where you're bringing it on? You would be thinking. How do I extend, or how do I add, to the platform that I'm using in a way that's cloud native, and there are projects within kubernetes that are looking at extending um directly like expanding.
A
Can you add new nodes clusters, multi-cluster type things, and how do they become part of it and there's practices around that?
Some of them are trying to make it more integrated into the way you would even use like cube adm for spinning up a small set.
But how do you actually add?
New physical machines quote unquote around the physical, so that that's where you want to think for this sort of thing.
A
Minutes you're welcome.
uh We have seven minutes.
Is there anything else that folks want to talk about, especially if you have teasing out more specific ones so that we can.
C
I yeah I mean we don't we haven't covered much about day two and the operations, I think most of the things written there are to help with that, but there is definitely a shift in how the operations are done.
When we do things cloud native leveraging, some of the kubernetes construct- and um I don't know whether there is best practices we should well yeah.
I think we should have best practices into providing how not necessarily explaining how the operations are going to change, but at least helping with here here are.
C
You know things that will help you be successful in operating in a cloud-native landscape for the network function because that's definitely an area that is a big shift into how it's done today and I'm thinking about um yeah yeah anyway. So operations, I think, is a very broad topic and um and and can be filled with a lot of practices that we can help. Csp follow.
B
Yeah alexis, that's actually.
The very first use case that the group put together was the concept of life cycle management and the notion of what happens to a cns.
When I, you know roll out, cloud-wide kubernetes upgrades- or I start you know, changing um kernel modules, um etc.
B
So there's probably like 5 000 best practices that you would want to tease out of that, and uh I think part of it is because it's such a big, complicated beast that we put that there first and then we've been skirting around it because it's challenging, but it's something um that we really do need to just dive into.
C
Oh thanks for I haven't read I I'll.
Do my due diligence and read the use cases properly.
I miss these thanks.
A
Yeah love love to have your help directly alexis.
If, if that scenario, where you'd like to work with us, whether it's we can expand and have other use cases that are related, that get even more specific to like day two challenges or diving into maybe some practices that you think um we'd look at.
But if you're interested in that, then let us know I'm going to just drop it here under the onboarding but um day two challenges and I'm also going to drop.
A
A link to that lifecycle management there.
C
Yeah I'll definitely look into.
A
All right um anything else, y'all or otherwise. We can end it here.
A
Thanks, everyone see you next week same time same zoom, thanks, good discussion, bye.
Everyone thanks.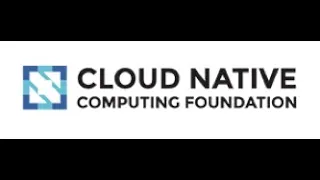 ►
Description
CNF WG Meeting 2021-09-20