B
Happy monday, happy monday.
B
You already make your trip back to the u.s and and back again now.
A
uh I'm actually going in about like just over a month, so I'm very excited to be going home.
For the first time in like a year and a half.
B
Yeah, I can imagine you can imagine yeah cool good time of the year too yeah.
Definitely it's vaccine season yeah.
That too, I was thinking mainly weather, but you're right yeah.
It's also good weather too so yeah, I'm very.
A
Thanks everybody for joining today, um we'll get started a little bit after the hour to allow people time to join.
If you want to put.
A
Name uh in the meeting notes, uh that'd be great and then we can get them started in a little bit.
So.
C
Hey taylor, how was spring break.
D
Oh, it was pretty good a lot of doing nothing which was nice.
I mean some spring cleaning, but mainly just enjoying the sun and relaxing.
D
Boys kiddos were away for the week, so that meant I did nothing.
D
I'll we'll give until I'm five after.
D
Hi all we'll give until five after um the meeting notes are in the zoom chat, I'll repost for those who've just joined.
Oh that's my name.
That's not!
Let's try again paste there.
We go and you can add your name and whatever agenda.
D
I will get started in about one.
A
Okay, it's five after um thanks everyone for joining today.
In case you got lost on the way here.
This is the weekly meeting of the cnf working group, and in case you don't have the meeting notes already, I'm going to put it in the chat so that you can have it before we jump in.
Is there anything anyone would like to add to the agenda.
A
Hearing nothing we can probably jump in then so um the first thing is the use case template um that book put together.
um In case people were on the call.
Last week we said we were ready to merge this one.
Once book had taken out his um use case, so we could have them in two separate pr's, and he did that.
So thank you look for doing that earlier.
A
Unless anybody has any last second comments, like very very last seconds, we're going to merge this pull request.
A
Cool, um so I know I saw that book was on the call, so thank you for um creating the use case, template and so for people that are new or don't remember what this is.
A
This is a template for people that want to submit use cases, and these are going to be the backing of all of our best practices in the cnf working group.
So every every single best practice needs to have a an actual real world use case behind it.
So thank you for putting this together.
A
um The second question I had for a book is, I know, you've already written up a use case.
um Did you want to?
Did you have a port and then you pulled it out?
Are you going to make that as a separate pull request now.
E
Yeah, actually, I was looking to to close this merge request and remove the branch and I'll create a new branch and put that another use case actually example uh as a new pull request.
Okay, so I didn't create it.
uh Maybe in the course of the call uh I could just uh push it and I can present what it is, but I didn't prepare.
A
Okay, yeah no worries.
Maybe if you can do that in the background, we can circle back.
A
Cool, thank you um so then the second one is, uh we talked about last week about the elections, about how it'd be helpful, to have some type of deadline for legal in terms of getting stuff in um and essentially this is a one-line change about interested parties, so interested parties can be out at any time but must be added at least one week before in the elections to have a vote and so right now, taylor.
I saw.
D
Oh, was it uh 14 minutes ago, so I haven't read this yet. uh This is just new because I'm trying to catch up this week since.
D
I was reading a lot of the slack messages and it seemed like there was still a discussion around what um individuals versus parties and how that affected voting and all the other things and it's it seems like we may have other areas that aren't that may not be counted anyways.
I'm mainly wanting to make sure we're clear if this section is really going to be, you have to be listed, or you get no vote, then that I think, is really important for everyone to have.
A
Yeah, I guess the initial thought well, this is just right.
A vote for the co-chairs and the tech leads.
A
um And why I guess maybe to give the context about this- was the problem that some people are running into is um in like larger companies they're like okay, why do we need to add like when's the deadline for like doing this?
You know if there isn't any deadline, then it's not going to get done and so it'd be easier.
If there is hey, you need to be in by this time.
Otherwise you don't get a.
A
Vote, I guess so we're not trying to discourage people from adding themselves as an interested party.
A
um So that's why you they said they could be added at any time they just we kind of need to put a deadline for that.
D
I know that we need to have some way of of knowing who's eligible to vote and it that makes sense.
I I'm just not clear on that, um for this being the way to do it, interested party and other, I may have misread or misunderstood other um cncf and kubernetes groups that have the interested party section, um but I wasn't attaching that to voting eligibility.
A
It written right now I mean that could certainly change in the future if we want to change how we do our elections.
But if we look at the actual charter right now,.
A
Each organization interested in the interested parties section has one vote so right now we're basing the voting off the interested parties section.
That could certainly change in the future, but that's how it is right now.
D
Right that makes a lot more.
A
So does that answer your question here.
D
It makes sense why it's listed there um yeah- I I guess I'm concerned that about and making sure that we're, including everybody, yeah right now it when we first created that section um the.
I think the main purpose was around communicating the interest from organizations in the industry, so yeah anyone.
You know other companies coming in that go.
Oh, I see that they're involved and what is this about and they get involved or cncf orgs or you know other projects they go.
D
Oh all these groups are interested, let's see what's going on and maybe get in.
That was where I was seeing.
The main focus of that section um separate from the voting.
D
Okay, yeah look at some of the stuff like the kubernetes steering committee and other here's.
The community voting there's some of them that have their own like there's a whole section, but.
F
Taylor, what I hear you saying is that you want a separation between participating companies that get to vote and interested parties.
That just want to come in and look.
Is that what you're getting here.
D
I don't know that that's required, but that was where my brain, what how I was getting it and um if.
F
That's what I hear you say, but that is what not, that that's not how the charter is written, though.
D
Right yeah, I I agree with you so the I guess some of the comments and the slack that um the slack channel for cnn freaking group are about individuals and groups, and how do we deal with all these things, and mainly I want to make sure that everybody that's um involved in trying to contribute we'll have a vote so yes to tie it in with the company stuff that we already have if you're part of the same company.
D
We already deal with that in the charter, but if, if your company name is not listed and somewhere or you or you're, not involved with a company directly and it's you're, an individual, it seemed we need to make sure that people are there.
So if it's part of interested parties, fine, let's just make sure everybody's listed, I believe we have a potentially a subset of voters.
Right now is my main.
A
Okay, yeah, I tried to kind of follow up with everybody last week that has been on the call to add them as an interested party, but if other people would like to add themselves we're not trying to discourage participation, I guess also kind of related to this discussion is this issue that was brought up last week of what does it actually mean to be an interested party, um because, right now it gives you voting rights.
A
But do you have any like obligations was kind of the question because some people are struggling to get it through their legal department?
uh Is there anything you have to worry about?
If you have your name listed there.
G
And similarly is it going to change over the course of time?
Because if your obligations change, you might reconsider your participation and these documents are all effectively changeable.
A
And so I think yeah kind of all this is how do we we we have like the first step of governance, but how do we get to like step two?
A
I guess the question um kind of once we get like off the ground.
A
I'm certainly happy to like help with that too.
um I think kind of once we get this through this election cycle.
I think the co-chairs will be in a good position to help, hopefully like lead the community to the next level of governance.
I think.
A
I think there's a lot of great content in the cloud native community already stuff like um this. Maybe I'll add these to like the issues right now um and also coming out of sig contributor strategy um that.
D
We can look at and bill the voters um markdown that you have is related to the steering committee just to make that clear so that elections md is the process and the 2020 voters. Markdown actually is the list of eligible voters so that I guess the one of.
D
To point out, um in the what was eligible voters for the kubernetes steering committee yeah, a combination of things, so in my mind this would maybe be similar to what we would could do.
um Potentially this is more complex than just doing interested parties this year.
That's fine, but the idea would be.
You could have interested parties combined with contributors that have been making pull requests, they're not listed as interested parties, but we want to accept them too.
D
Right so that you can go through all this, but on that voter's md it it kind of says what it is.
So you have this list of of people that were doing um contributions that are shown with death stats.
So that's the cncf project actually looks at contributions with commits and then a list of other eligible voters that were added for other reasons that met other criteria.
D
I'm just wanting to make sure that everybody has a voice on this.
That should so.
D
If everyone wants to make it, keep it simple and as an agreement that every everyone needs to be added to the interested parties, then we can go that path.
A
Yeah, I guess, is there anybody on the call that feels like they aren't represented right now in the interest parties and would like to have a vote in the election and here's.
Here's who it is um for this.
The only person I don't have a contact for is someone at um chiang mai, telecom and so aiden has been on the call before but didn't have any contact info.
So I don't have any contact info for someone there.
A
um And is there anybody else on the call that would like to vote?
That's not on this list right now, because the ballots will be going out later today.
D
What about cncf you've seen cf anybody there get a vote.
How does that.
A
Cncf is staying out of it.
Okay, we're neutral third party, but um lucina.
I saw that you wanted to add full.
um Is google.
C
Okay, let's see if there's.
H
I think metric and myself, like randolph. I think we are joining this meeting for the first time from from google, so um happy to be added that we're just observing.
A
So I can add those three people right now to.
D
You see the comment for infra cloud.
A
At one point, I'd like to have these in alphabetical order, but.
A
And then I'm also gonna.
Oh, this is.
A
There, okay, and also a t.
J
uh Bill, I notice that you have an alphabet or alphabetical order, so you want to reorder, because I guess some of them are.
A
Yeah, it's it's out of alphabetical order, that's correct!
It's!
Maybe somebody can do that um in the background like okay and once.
A
I um and then I can merge that at the end of this meeting.
A
Okay, is there anyone else on the call that would like to be added so in case you missed it.
We added uh vault, co-op, infracloud, google and atnt.
A
And in case you weren't aware this is now the interested parties list.
F
Can I suggest something since the charter is going to be static, while the interested parties will change? uh You may want to keep this as a separate addendum yeah, which.
A
Yep, I think, that's probably a good idea, but I think now that we're getting more formal, we should be we're we're growing and we need to like kind of restructure how we're doing things.
G
We can do that and maybe also the alphabetical reordering in a later pull request.
We don't have to do it in the middle of the meeting, though so.
A
Oh, I didn't know about that and either we can make an issue or somebody can make a pr about that um and then jeffrey.
I saw that you made the pull request about creating the glossary and then is he on the call today.
A
Yeah I saw that you added a bunch of definitions and then took a whole bunch out.
um Yep yeah.
A
um Which, I guess would.
K
um Like if you just go into the main dock, you'll see like it's just a few things tvd based on what we know, we need things that are going to be contentious, which is probably going to be most things just based on. Like the last two years of what I've seen I would, um I would do definitions for things that are new, nebulous or people assume are preexisting as either issues or discussions and then create individual prs um for those definitions else. We will have an empty glossary.
K
I think for like the next eight months, um so yeah, the only one I left in there is the kubernetes one I mean if people really want to argue with the people who you know host kubernetes.io, um I guess we can have that discussion, but I figured that would be the one least.
K
One um yeah I stripped everything out, so we can get the template and people can start starting discussions um start making pull requests.
So my pr ended up becoming pretty lackluster all things considered, but we could at least get it in place um and then start working from.
There is kind of my thought.
K
I also in the um notes I linked so me with my um clairvoyance. I uh started a discussion right at the beginning of this group, saying if we don't define this we're going to fight about it later, and here we are so.
K
Already some thoughts in there for people to continue to rehash at least what a cnf is, and then um you know we can move on to things like cubenative, etc.
A
Okay, yeah, I mean, I think it's yeah, like a good place to start, so I'm happy to approve it.
I guess maybe if we can either get a more a couple more approvals now or like just merge it next week.
I don't think I don't think now.
It'll be very contentious.
D
Yeah structure sounds good, and ideally, we can focus on stuff, like that, the more specific things where we can agree on and get those in place where there may be different terms that have been using across, like I think one of the items was use cases that were using different terms, but they actually meant the same thing.
They were just different terms, so dealing with those early on with new with new pr's would be good.
A
I guess maybe in the interest of um kind of getting this off the ground, so we can kind of start.
Those discussions is.
Does anybody have any major concerns about merging this as it is like?
A
I don't think, there's anything super controversial in here.
It's just essentially kubernetes being defined.
J
Well, the only the only comment that I made was about the the tag which is after the q net's definition.
J
Oh, I did it in in the slack channels.
K
I was too lazy to look up how to do superscripts or subscripts in markdown.
K
um I just hadn't got to it yet so I don't know if there is a way to do that, but we just we can remove the kubernetes.I o and just put some type of indicator that you know obviously makes a connection down to that reference down.
There.
J
No no bill in in the the definition uh after the definition is like yeah, the last class part yeah.
K
Yeah, at the very end there, the kubernetes dot io in the.
K
I just put it in as a temporary placeholder to like kind of tag it, but um we there should be like something to wear like if we're pulling um a.
What have you directly out of something a more you know proper citation methodology?
I just did that quick, keep it as a placeholder.
A
Okay, I guess do you want to link to there like.
K
Well, if you and down in the references there is, um I don't think we need to do it, because the link is down in the references we just need like.
I didn't want to do the numbering thing yet, because these are going to change a bunch, and I don't want to have to constantly update like the numbering order, based on like reference some stuff, but like in.
K
You could like drop like a number three there, because I think it's the third reference I just yeah.
K
Us to show, um because I think we should do small citations in the definitions and then build out the references at the bottom.
That way people can go like yeah down there.
um They can go.
K
We're pulling stuff from especially if we're you know, co-opting an existing definition.
D
How about changing it to be like a asterisk, or something like that.
A
Yeah I mean maybe the easiest way is like to say just start numbering them and then every like it doesn't matter where things are placed, because right as long as you link it doesn't matter where it is.
It's reference one or if it's reference 100 as long as the link works, but.
A
I guess: does anybody have a strong preference on how we link them.
D
I'm I'm good with not having to decide now.
If nobody does, I just changed mine to approve.
D
The same and if someone wants to come back through and go, oh here's how to do it mark down like um saying I don't he didn't know how to do um superscript or whatever, then, if someone wants to put something in, they can link it.
A
I guess this is what ian is always pushing us to do, is merge fast and then come back and change.
It.
G
It's easier said than done, but yeah I mean.
A
Yeah, um I guess, does anybody have a problem with like merging the like the glossary as it is.
A
So um thanks jeffrey for putting that together and I look forward to the discussions um to come out of this.
A
Cool yeah, the next one is um the issue that created.
A
I don't know, like any of you thought about this at all.
Since last meeting.
G
I will throw it into I'll put that as a section in the charter and uh request together, but uh not the only pull request. I've got on my job list, but yes, indeed, okay, um based on comments so far I'll, take out the commentary and basically leave it in pretty much, as is, I don't think, there's any need to change the wording. uh Everybody's.
A
Cool, um I guess the only thing we really have left is the elections, but before we jump into that, I guess um look.
Have you had a chance to make your pull request.
E
Yeah, actually you can find it there.
E
You use kcm, okay cool.
um Do you want to just maybe.
E
Show it with the uh no no three dots click, three dots on the on the right, yeah and then view file. I think that's the best way to run it um yeah. I I don't expect this to be uh merged now, but uh would use the chance to to explain a little bit uh what I had in mind behind.
E
So that's essentially a use case, uh which I am in my function very much close to and I'm seeing every day of frictions coming out of uh of that in a real production and the real deployment environment, which is essentially, how do you uh you know?
E
What's the relation between a cloud native network function and underlying infrastructure, and the expectation of that is uh normally that cloud native network function can tolerate a lot and would not be dependent on many things, and this is actually what I try to describe.
E
So in terms of involved processes, we have operations and life cycle management, but indirectly it is going to give a feedback to the development and the deployment, and I just wanted to uh elaborate the use case uh in its core and not to to touch everything. uh So essentially, here we have a two roles and then personas involved the the cnf uh devops team uh at the at the csp or or operator uh side and cloud native platform.
E
I know that it is going to create some discussion uh intentionally use it here and we can maybe uh throw it for the definitions um to the to the jeffries uh document, uh but I I said intentionally cloud native platform devops.
So this is a team that manages and develops and operates the infrastructure for that for the involvement system entities we have a platform, meaning infrastructure.
We have a cnf, we have a ci cd and then monitoring and essentially um the thing is that there are certain patterns uh which I described here.
E
I would call everybody to to take some time to to read it.
But briefly summarize there are some patterns when you have a infrastructure that is built for a cloud native applications and cloud native workloads, it assumes, or it behaves in a certain way.
It's according to the best practices, uh immutable uh declarative.
E
It's not highly available, uh doesn't pretend to be but offers all the mechanisms for high availability to be realized on application side.
E
And then, when you have such infrastructure, uh there are certain lifecycle, events that are happening that are assuming that application can without degraded performance or degraded function, handle those, and this is what would be expected behavior if you scroll down a bit, so the expected behavior would be that the cnf can cope uh well with all situations that are happening uh in the infrastructure, especially on the node level.
E
So one of the the main highlights here main topic here is when one or more nodes in the kubernetes clusters are uh away going away and then being drained, and then reshuffled left and right um cnf should be capable to bear it without visible impact on that, and another thing is uh the the cnf should be uh able to say if, after changing the infrastructure, uh it is still feeling okay or not, um and not to wait like whatever certification and stuff to happen. So this is uh currently what would be uh expected behavior.
E
What challenge is is that it's not like that in practice, so we have in a many instances and examples.
We noticed that the cnfs are actually vnfs, which are just packaging.
Containers may be reworked a little bit.
E
Maybe have dependencies on the hardware on the particular nodes and so on, and this is not what I would consider being cloud native, uh at least in respect to the relation of application to infrastructure and the cnfs are also still following to the large extent, this systems integrated approach which doesn't leave you the trends when you change your infrastructure on a weekly or bi-weekly or monthly level, doesn't give you a chance uh to still be sure you need to wait the certification cycles and so on.
E
So that's that's a situation practices I didn't deal with, uh and uh I just put uh here so because we now need to to probably use that as inspiration to discuss about some best practices, and then we can refer them here where that not available.
Is I just highlighted in this last part of the template?
E
What should be done differently to overcome the israel entry?
E
So I think it would be fair to say that it's something that would require uh people to read through and then to comment.
So I don't know how much of the discussion we can have now, because it's very fresh.
I
So the one one question from for the overall approach.
So what is the three cases like the pressure relies on some kind of an observation technology which is not available.
So do you have a.
I
Like what should happen, then,.
E
uh I lost you gargly for uh a couple.
E
uh Can you repeat just.
I
What should happen if, if there is a there, is an accelerate or hard restrictor which is not present in the infrastructure, so how the application should behave so should it run with degraded performance, or should it just like stop trying?
I
Here, because, like the big question here, is that like does it worth the effort to even run the application without the accelerators I mean like?
What's the purpose of I know uh vcu if it can handle two stairs.
E
I mean this is uh now you are going into into a particular example behind this use case, maybe or that's related to use case with a specific set of assumptions.
E
um I think that things like that could be discussed or should be discussed. Actually, if it's, uh if it's and it's a valid input or valid concern from from your side, uh we should think of how how do we handle those uh in terms of like?
E
Do we discuss that in a pr or do we have some breakout sessions uh or something because there are a couple of ideas that come to my mind where your question is coming from and, for example, on that particular case, we see a lot of today's cnfs are simply using uh uh and might have this issue with the accelerators um being present or not present, because they rely on dpdk and sriv, which is a typically the the the virtualization uh technology that got ported and transported into the.
E
Native world, um but if we look like you know what are the potential alternatives?
What are more cloud native alternatives?
We might come to xdp to ebpf to all the stuff, but this is all going into already going into into best practices, which is not the the purpose of of use case use case should.
G
Trigger the discussion, let me know the problems, so let me just ask a couple of questions which might help here a bit.
One is right if we imagine, for instance, um an ip second point right, it could consume a um an accelerator if it exists, but if it doesn't exist it could work without as well.
So that would be, if you like, two flavors of that ipsec endpoint and there'll, be more flavors, there'll, be ones that run you know higher capacities or lower capacities.
G
You might deploy it in different ways depending so um it would be possible to say well a solution that lets you run with or without an accelerator.
If an accelerator exists is more flexible to us than one that that exclusively requires you can only run with an accelerator and you effectively produce another accelerator, another cnf for the without use case.
So that's one thing, but then the other thing- um and I haven't read this yet and I need to read it- is the important thing about use cases.
G
Is they don't dictate what it is we do and don't do they?
Let us score what we should and shouldn't be doing so um when we come to define best practices, we can judge them by the use case saying this serves this use case.
Well, um so if we can come up with options that let us do the more flexible rather than the less flexible, and they don't have significant disadvantages, then that might make them a best practice in the sense that it's better than the other practices that we can think of.
G
So the important thing about use cases is they.
Let us choose best practices on whether they are in fact better or not.
E
That's that's completely right and if bill you scroll a little bit down uh not up down yeah these challenges so essentially the best practices on the still a bit up on the next chapter. That's not visible yeah, so I think the use cases uh as as I was actually working on it, uh it's a subject of change, but uh it is a situation that is described and that we are we are facing and then the challenges and limitations.
E
When we run the the cnfs in kubernetes- and I know cumulative we need to discuss still, but in general the challenges should present the problem for best practices to solve, and then we might go and say: okay, how do we address this challenge?
Number one and challenge number one of use case number.
Seven, you know.
Is there a best practice we can elaborate on that?
Is that really best practice, or can we have a consensus and so on?
E
So this should indeed, as jan pointed out, uh stimulate our discussions, um and I think I could say that there is no uh even reference to any accelerator in in this one.
Maybe there is if.
E
Not somewhere, I I think that there should be there should be no, but uh what it refers.
E
Is essentially uh what it refers to essentially is. Even if you have a cluster where you have a accelerators on each node, there are some network functions that would do a node, pinning uh and and stick to one node for them to function properly and what we are seeing here when node is not a unit of availability, when node could be like uh rebooted and removed out of the cluster every like a couple of days.
E
How is application making sure which can or or doesn't need to use accelerator card that application can can manage this ipsec, for example, microservice is, let's say, horizontally scaled and that can uh take over the existing sessions that we're running via one pod uh by another pod, which is still healthy.
E
You know how this migration uh could happen without any need for orchestration from top or or dependency, that is blocking infrastructure uh life cycle upgrades.
L
That's correct: if you look at the life cycle.
L
Yeah so one paragraph uh app, you do say that the application should continue functioning without degradation of performance, so we need to be very careful in the use case.
If that's the requirement, then it rules out a lot of best practices yep.
Yes, so we it's important that we agree here on how strict we want the use cases to be.
L
I think it says here: cnf shall be capable to bear without visible impact on its function or per for without visible environment, functional performance, the situation yeah.
There.
E
Are some assumptions that strict.
L
Here then, it really limits the the um type of best practices.
C
Up for more best practices yeah, I was going to bring up a similar thing as well like, and this depends on how we define the cnf. uh So in order to avoid the definition problem, I'm going to talk about a specific packet treatment or specific endpoint that is handling a stream of data for this particular example.
C
So when you have in kubernetes the way you get a device is through device, plug-in device plug-in has a couple very simple apis, which include the ability to prove to assign or provision a device to a tool, dual workload and in the process of doing so, it resets the device and then hands it to that particular pod.
C
As a as a thing and one of the problems that we'll run into is that there's no way to tell it, please don't reset this device before I before I hand it off, there's also issues around device plug-in in terms of there's no easy way to to say that the something is a class of a thing like.
Maybe you have a bunch of 100 megabit uh nicks and you want, and then you have a certain set that are one gig nicks.
They all connect to the same network.
C
You want to consume the 100s, but fail over to the one gigs which are more expensive uh if you run out of out of 100s like there's no easy way to perform these type of tasks within the device plug-in framework- and this is before you also consider the uh the relationship or the lack of relationship between device plug-in and the cni.
C
So we want to be careful that we don't conflate the overall performance of the system with any given endpoint that we separate these two things out into two separate use.
Cases like I might say I have a kubernetes cluster, that's acting as a as a firewall and all my firewall functions are distributed.
So I may lose a pod, and maybe I have some slight interruption of service for a subset of my of my systems while they reconnect but in the product, but in the process.
I still have my uptime.
C
I still have my availability for most of my applications going through and what we want to do is try to is first separate these things out and then simultaneously provide information about best practices like if you want to achieve the capability to resume the sessions.
If you want to achieve these type of things, then we can dive into how do we?
How do we achieve that?
What do you have to pay in order to achieve those particular goals, and are they even reasonable goals to to begin with in this particular environment?
C
Maybe maybe, at this particular point with the current kubernetes infrastructure, it may not be reasonable to hit all of these goals, but with changes per uh maybe in or out of kubernetes or things that are associated with it. Maybe you can achieve these things depending on, depending on future advancements.
K
One other thing: I'm glad that look put in here that there should be performance limitations um or considerations like here's. The thing, if you hand me something that doesn't run very well, I'm not going to deploy to my infrastructure.
K
This is one of the reasons why I think we try to set up the whole three different like domains within the chairs this, and that is there's going to be a lot of conflicting opinions.
There's going to be a lot of divergent requirements, and I know we've gotten a little bit softer on the whole, whether we're grading things or this and that, but at the end of the day this should be the whole entire point of you know.
K
Best practices is, if I say that performance you know has to meet what look, but in expected, behavior, then the question is: is it a feasible requirement?
What are the trade-offs like?
Can I use things like node labels, device, plug-ins, etc?
um You know what are the expectations from the infrastructure, but if we have something that like doesn't have any hard stances anywhere, then what are we really measuring the best practices against.
E
Good situation where we would need a concrete example, because this is now very very high level, and then we are all talking from uh certain assumptions that we have, and maybe we have even picture uh when, when uh jeffrey or jan are talking, maybe they have even picture of concrete network function, concrete situation they faced and that they see difficulties and then so on.
E
So this is where the discussion, um in my view, uh could get very tangible, very, very specific, and this is why we need also those examples in I have those examples as well, but I'm not kind of the owner of those in order to bring them like specific vendor xyz and talk about them here.
So this is what uh should come from the vendors for and there are different applications uh or sorry.
There are different assumptions, for example, when I say we need to unpack it when I say without degradation of performance.
E
I have something specific in mind and I didn't detail that thing, but I'm saying if you have a cluster, that's comfortable enough that this planned properly, uh that has maybe I don't know 10 nodes or or enough nodes.
E
You should be able to to reschedule, and you have a possibility to reschedule your pods on another node, so it's not blocked it's not like a very, very limited so that you get a degradation.
So under this assumption I expect that uh the the function would not degrade.
uh But, of course, if you lose half of the cluster and you can you have to serve- I don't know thousands or hundreds of thousands sessions with the less capacity.
Then, of course that's a normal case for degradation yeah better than the.
E
Better than loss of function uh in.
G
Yeah that one's better phrased as um building up from the bottom right um we're trying to express the requirements we have on the platform rather than the platform design. um In this you know best practices, ideally of a cnf at the moment at least we're not really talking about best practices for the platform, but what we are going to have to say is something like.
G
We expect the platform to tolerate a single point.
Failure single point failures will have this kind of consequence like lost nodes, and we expect to put cnf in a position that it can recover.
Based on that and exposed functionality of the platform.
Now jeff has gone into design considerations in, for instance, I might use node labels as some part of doing that, and you would have to argue why node labels are sensible and also who's setting them, because it's not obvious to me.
G
In fact, I don't think it's logical that a cnf developer gets to set node labels.
I don't think it's logical in an ideal world that the cnf developer knows how many servers are involved.
G
So if it comes down to setting node labels, then obviously that's the operator of the platform.
That's setting no labels and you would have to determine whether node labels is what they want to do, because presumably they're identifying specific places to run cnf pieces and also, why they're doing it and how they might make choices.
And this sort of thing so.
K
You've opened account to be fair, though ian on this exact point right.
This is what I was saying like we have like the different.
um I forget what you call them.
Well, we call them actors right and we don't agree with those are yet either.
um But this is the whole thing right is vulcan.
K
I as providers and I'm gonna, tear into this book here, because I'm this one is near and dear to my heart but like there should be, like the total expectation that the cnf developer side would come with their own requirements, driving use cases right and then, like.
K
For one something like node, labels has no business going into this type of document.
In my opinion, like.
K
It should be like node.
Labels is a best practice because of blah blah blah based on meeting these use cases right, yeah.
K
And so but then that's what I'm hoping this group will figure out is cnf developer says.
Well, you know I need deployment, so I need damage instead and if I do node labels, how do I manage all that metadata like these are the type of discussions I would hope would come out of this?
Is we have multiple points of view represented in these use cases driven by what the different requirements are for the different actors, and then we can actually sit down because there's going to be trade-offs, there's no getting around that there's always bottlenecks.
K
So what are they?
And what does this group collectively?
You know what grudging agreement do the provider platform side come to with the um you know the cnf developer side.
You know: how do we get to some uncomfortable compromise in the middle totally.
G
Agreed I mean the the point is to work out something where a cnf developer can get their job done and a cnf operator can actually make use of the results.
So that's completely you're not wrong in this, and this is where those things should come together and then the implementation should drop out the bottom of it.
E
This is one of the reasons why I chosen to put this kind of use case first, because it's one that is connecting a lot of players and pcs, because cnf developers are developing uh the cnfs in order for them to be deployed and if it cannot be deployed or if it cannot run in the environment where it is operated or it doesn't present the options uh to make it run. Then it's uh it's.
E
It's a work wasted, and this is maybe something we need to keep in mind that everything cannot run in in isolation but simply say that you will not always be able to make choices on a vertical integration of the thing and system integration.
Especially if we talk about cloud.
E
This is very much different than in in a let's say, classical setup, where we got this proprietary network functions and and hardware then also in vnf, was very much prescriptive by the cnf and in the cloud native world.
You don't have a control over the platform, so you cannot specify it.
You can just say what capabilities you you need and when the application will run properly, okay, but yeah, that's uh for the dedicated time.
I guess yeah.
A
Clearly this is a very um inspired discussion today and I think it's going to lead to some good discussions down the road and I'm looking forward to those. We do have three minutes left, so I do want to kind of circle back and make sure we kind of have everything covered um in case people missed. It um shane put himself up for the service provider chair um and also, like, I said before, I'm missing a contact for chong wei telecom.
A
um The other thing that we discussed last week is there's the current nominations for the tech lead. It closes tonight at midnight if you're interested. These are the people that have currently nominated themselves, and one suggestion last week is people that don't win the co-chair election could also be rolled over to the tech lead um nomination.
A
um So I guess if people are interested in that, um we could also do that too.
G
um I I would rather we did that.
I I want to understand whether a chair would be effectively have all the responsibilities of a tech league plus the chairman responsibilities, as.
A
So you're saying, can you be elected for both or are you asking.
G
Or indeed, do you need to be if you're elected as chair does it do you need to stand for tech lead at all.
A
Yeah, I don't, I don't think if you're elected as chair, you need to stand for tough dude.
G
Right so then, if we said that those standing for chair are also in the tech lead election and anyone who wins the chair election won't get the technique title when we're basically good, I think, aren't we we're not limiting the number of tech leads, so I mean it's basically.
G
um At least I assume we're not limiting the number of tech leads. So, as things stand, it's basically majority well 60, as things are documented.
A
Yeah, the the number of tech leads is currently not limited.
You just have to be elected by a majority of the voters, so it's, however many people, the community think should be tech leads.
D
Yeah, so I would just take some clarity around um on the chairs, who who would be a chair like um the who you're representing and where you're coming from.
D
The so the s teacher I get, I guess a little bit of the confusion, maybe- and I've heard comments, so I'm trying to bring this up over the last month at least shane you're with red hat and then so.
That would seem more like not a service provider unless you're thinking open shift, maybe that well, that would still be a platform, not a service provider.
D
But what is has there been discussion last week or any clarity around who would be here?
Go ahead.
G
Well, we've never put in the charter that there's any eligibility requirements on that.
So you know how would you say that you respect you?
G
Do you have to be a member of the kubernetes community and what would that mean to represent the kubernetes community?
As an example, do you have to be a member of a company developing cnfs in order to represent cnf developers?
I think my take.
G
Be anyone can stand if they feel they can argue that they're going to do a good job of representing that community?
So shane wants to say I can represent the service provider community and he can persuade everybody.
That's more true than you know, everybody else standing.
Then it's good on him honestly.
A
Yeah exactly so in case people missed it on the mailing list.
Shane is nominating himself for the service provider co-chair based on his in-depth experience with network virtualization at verizon.
I think he was there for summer between 10 and 20 years.
So that's the clarification from the mailing list from him.
D
Think he's even been a year at red hat, um just trying to bring clarity to it.
So I I I think I I understand and maybe agree and like what you said anne if you're interested, then you could put your name up.
So I I suppose this means.
If you have no experience in any of this, you still put your name up and then people can decide if they want you to represent.
G
Yeah and I'll just make a call to the voters to make sure that they're choosing bearing in mind that they're speaking, we all get to vote for all the chairs.
As things stand, I believe so um bear in mind we're looking for someone who will best represent that.
A
Community, okay, yeah and the ballot should be coming out later today um and if you think you should be getting one, but you haven't yet um please contact me.
A
So that's all I have for today um thanks everyone for joining sorry we're three minutes over, um but thanks for staying with us, um if you did and yeah, um I look forward to seeing the results from the election.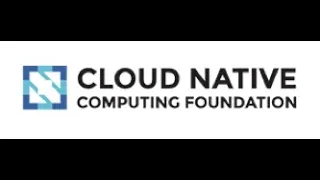 ►
Description
CNF WG Meeting 2021-03-22