A
Hi folks, we'll get started in a couple of minutes.
A
If you can add your name and any agenda items to the meeting match, we appreciate it.
A
All right: well, um let's see I'm gonna open my screen.
Does anyone have any agenda items to add that they haven't already added verbally call it out.
A
All right can y'all hear me.
I may have knocked my audio out.
B
We can shoot you dinner.
I.
A
Hit the truth and I hit something else, I thought it went away all right.
Does anyone have anything for today.
B
uh Probably one of the things that I want just to mention uh during the kipcon uh was at least I heard multiple times this video documentation system.
So I don't know it's like.
B
We should just take a look of some of the things that we can take from that system and implement in in this working group so seems like um some of the products are using it um actually just to improve the the way that we document or the structural accommodation.
A
Anything else does anyone.
C
I have got a question, although I don't know, if it's being covered elsewhere, which is um what the next steps are for the cnf certification.
So do we need to sort of do any work to get people involved and or is there any early feedback from people trying it out or anything.
A
Okay, so I'll jump in then um the co-chair nominations are officially still open.
We've haven't had many.
We've only have a few responses.
A
um I've asked we want to do uh voting on the folks that have come in, even though there's only a few there and last time that was bill mulligan who set that up.
A
So I've asked him to show us what he did otherwise, we'll set something up somewhere to go through the voting, but if, if you want to put your name in or know someone who might want to recommend someone and reach out to him, ask him to put their name in to the mailing list and we'll probably do votes, have them ready by next monday, so that everyone can go in and do that process.
A
uh If you haven't taken the the survey.
Please take this telco focus micro survey so that cncf can get feedback pass it out.
We want to get as much feedback cncf as possible, so they're hearing what's important.
A
This week, I guess is a: I think it elif there's a elephant conference.
That's going this week and next week is open source summit.
So if folks know of any good talks happening this week or next week, then please add them to the document so that we can reference them and other people can see it.
A
All right victor tell us about divia.
You want to have the screen share.
B
uh Well, I didn't have any I mean um prepared, like it just heard, like at least twice in doing the kubecon, so it seems like uh it's a new way to structure the documentation, actually provides few um best practices divide depending on the audience or like what are you trying to um to to explain so in this case, this is uh depending on the audience you can provide, like tutorials reference or like and, for example, for tutorials are like very specific, just a step-by-step guide, or things like the condition is written.
B
um So, let's, in general, like uh this system, tries to um structure the documentation in four different categories, for better understanding and- and I use it so.
B
So, for for certain things, like I provide few recommendations, uh like I said before, like tutorials, are like very, um very specific um set of steps to to provide. I know that in our case, we are not provide tutorials or things like that, but yeah, maybe for or things like, uh I don't know how to guides or any explanations.
B
So we can take few of the recommendations that are making this this system.
B
So so another uh session that I attended in the q cone was the the presenter was explaining. A few of the other recommendations were not specific about this evil system, um but he was also providing some some suggestions in the way that documenting.
B
I can look for um my notes and try to see if I can um or find, or what was the session or was recorded. But at least this devo system was mentioned in multiple uh fashions that keep going.
A
Does it I'm trying this there's, no here's how to get started that I'm saying um and I'm wondering is like. Are we going to write in markdown as this.
B
No well, this is more like the content, uh how the content has to be structured. uh I think that buddha started like the video that you didn't uh play it, but uh it's a good summary like what he he was trying to accomplish.
B
The rest of the things like the tools that you use like markdown or like I think there is another new markdown like mark down dogs or my smart dogs.
I don't know something like that: um yeah, it's it doesn't matter in this case.
This is more like the way the documentation, the documentation or the content of the documentation has to interact, structure.
B
So I just think that you deserve.
A
Yeah I mean it sounds good.
I mean we've kind of thrown some stuff together with regards to uh some of the structure like the um this, where we wanted to put practices, you know there's not much here right now, but um I think robbie was having originally put this in sounds good to maybe talk about a little bit of the structure as we're moving forward.
A
It might be relevant also for tom's question as far as like, what's next and related the certification and and stuff like that, um use cases and user stories, we ran into some times where, like uh this one was, this is a combination of use, cases and user stories, short versions of each versus the use case.
We had some very specific ones and then some that are more extensive.
A
So that could kind of tie in with.
Where do you find these things?
This probably should all be under the doc directory anyways, but.
A
As we add more content, it's going to be harder to find and where to where can people contribute.
A
If, if you can maybe post some more links in here regarding where the examples and stuff that we can look at and how to get started, and so that we can think about how it would directly apply to the cnf working group, and so.
B
Yep yep I can, I can do that. I mean at the buddhist at least I started with the video and the video is the explanation of the author of this system, where he it's a it's a quick video where, like he explains all the you know the goals and all those things it's a good start like.
B
But yeah I can.
I can provide that difference like that analysis as well.
B
Taylor seems like you are on you.
A
Oh, I guess I am on mute.
um Yes, that sounds great victor, so yeah any anything you provide around it, including if you have ideas like an example, skeleton of here's, some ways that it could be applied for use cases and user stories or the best practices or whatever you're thinking, um so that we have some ideas there and that might some of the organization.
If we can get this and if it's it may be helpful, that for people that want to contribute, but don't know how to get started.
D
uh Oh, I was gonna chime in yeah.
Go ahead, there hey!
How are you hey victor tom uh others?
This is my first time attending uh nice to connect with some of you.
um I guess the victor's point around documentation and uh uh and uh your comments around increasing visibility of it will for uh use cases and uh uh the the growing complexity that we foresee a lot of these documentation sites.
There is usually some static generator where much like that divio site there's a website that is generated from the repo.
um Is there something?
D
Okay?
Is there or is there something similar being done with the repo today, because that might be one way to kind of leverage uh as documentation grows and uh uh complexity increases around it, and we start to leverage things like the the these best practices for documentation um that that would make it more accessible and human readable, rather than trying to navigate like a repo.
A
I I think, there's a balance that we gotta have with the kubernetes and cncf community on folks that like to work out of a repo and the markdown and everything, and then people that are happy to have the external and the people willing to maintain either or both.
A
You know, we've talked about having something that could generate.
um I don't know how to get over the aniket docks tom, but uh let's see what's the best way, aniket go ahead.
Ariel yeah.
C
It's um cntt.readthedocs.org.
D
And I believe some of those things are triggered like you, wouldn't have to write twice right.
The idea is that you're taking the same content and just publishing it to different uh places.
So uh I believe I forget what we used to use in the past, but uh it could be triggered on a commit to or a merge into the the master branch where it would automatically generate the.
C
Exactly so so so these ones, the aniket docks, are done um using read the docs the sas platform. um I know other projects use github pages, so we wouldn't even need to do any kind of work with um with read the docs or the sphinx build process or anything. We just turn on github pages within our repo um choose the the path that we want to have built in that static way and then like, as you say, ariel it's just you know, we change content, it's reflected in the html within a.
A
Minute um the cloud native principles site this networking club principal or it's using uh get book which is a similar, so you you're going to put everything in github and it automatically any updates or comments are going to generate it so totally down for that.
If we can make it simple, I think the big thing is: what are people willing to do?
A
um I'm not personally wanting to switch over to a completely different language, separate from markdown like a markup language like I, I don't want to start writing.
I don't know I don't whatever it would be.
A
Rsp put it right in xml: that's going to generate it!
That way I mean.
If someone else wants to write it all and convert it, then I'm willing to add content to it, but I I probably wouldn't be down for being a part of the conversion myself, but if it's something that we can keep, we can just make some modifications, I believe in the past.
I don't know what the current is tom.
A
In the past there was, it wasn't completely compatible with with standard markdown, and there was quite a bit of problems with some some things, but the cnf working group already has um a lot of uh pre com pre-merge tests for markdown, so we're pretty good on that side.
So I think that pretty pretty much any system that builds off of markdown, we would have a good base for.
C
Yeah yeah well so, with with the with the read the docs thing, because it uses sphinx, it expects standard.
Markdown github has its own flavor of markdown, but github pages, which is the kind of github static.
Web hosting thing um is obviously completely aware of and supports their flavor of markdown, so I've used both it.
Both are fine with the markdown that we use.
C
um I'm happy to put together an example using our pages just to show how easy it is.
If that would help.
D
I think some of the benefit that we get from there is when you talk about uh some of those things that are maybe uh like buried away or that it's difficult. uh I think one once as we look here at the the table of contents of the navigation is as an end user.
D
When I come here and I'm coming for a specific use case, let's say, or a specific practice or some document, all of a sudden by having the navigation, I get a high level kind of view into what's included here in a way that, when I'm just navigating the repo, I may not have that.
uh uh I may not have that uh that mechanism for discovery available in the same way.
A
I would argue that I'm okay with that in general, I would argue that it's just a medium though, and it's really how much effort are people gonna put into it, because I can make it kind of forces.
You is the only thing um these read the docs and git book.
It auto generates some of that stuff.
A
So if people aren't creating it, it's going to kind of force you there and it expects you to have a few files named certain things, but you can do all of those things like you can have your front read me have a table of contents and it just pushes you down it's more of.
A
Are you going to make the effort to actually organize your things, which I think goes back to what victor is saying as far as being thoughtful about who are your end users and how are they coming in right now, the newest aniket docks looks better than I.
I can tell tom that they've been updated, they're.
It's it's nicer to come in at this point than it was in the past.
Yeah.
A
Move through where you are, and that's not because of the medium, this is a little bit on the being thoughtful about.
Where are they coming in?
What may they care about?
We're still going to need to do that in the working group?
So when you come in here- and you know how to how do you get started, what do they want to do, people that are being sent here?
What do they want to do?
You know a lot of people don't put stuff here.
A
We don't other than you can click the read me, but you can actually put links and stuff here in these people are going to still make their way to the repo, so I think, being thoughtful about what do the end users care about.
We need to do that and then, whatever medium and tools, we use we'll build on that and don't expect the tools to fix those problems.
D
Yeah, I agree with you.
I think we have to account for consumers versus contributors.
I think we all start as consumers and, however, we can consume the content and structure.
An organization is definitely an important element.
D
The uh and also how you consume it right, the medium uh is, is also important.
I think the beauty of what we were talking about with read the docs is that we wouldn't have to move away necessarily from like with the creation point still lives in, uh and the creator experience still lives in github.
Just the consumption is kind of you know we're translating the markdown into something that is structurally and visually easier to consume.
A
Sounds good, I'm totally down for sending people to uh and probably if we think, beyond the just the cnf working group that going back to what tom was saying so the seeing certification where to send people tom is cncfao cnf!
That's where I would start and really with regards to this.
The certification is just it's another part of the same goals that we've had and you and I tom have been talking about for what three years now yeah.
C
Sorry, I don't want to leave you hanging, but I need to drop for my next call.
Sorry, um all right, that's cool I'll um I'll catch up over here we can.
We can follow up about the survey.
A
Cool thanks same same goal: we're trying to make it easy for telecom folks who to adopt cloud native best practices which really means.
How do we work in this in cloud environments in a better way, rather than using?
You know, duct taper, it works, but it's not taking an advantage of the fact that you're in a cloud environment and that's really the idea with all of these things.
A
So if we have a aerial um and victor as well, if we have a place where we can send them for the cnf working group- and I think this would be the same for the cnf test suite where they can come in and to something like a landing page, the same as what we have for the certification and they can get started and know how to you know, contribute and what what we're doing and how to work in it.
Then that sounds like a good idea.
A
One thing that we've done in the past, but haven't done as much lately, would be tying communicating how the different initiatives work together in a documented fashion, on the calls and these these calls and presentations and everything else.
We've talked about it.
But I think we need to update the docs on the working group.
A
The test suite and the certification page to kind of tie them all together, make sure people can get between the different areas and see how they, how they collaborate.
A
Hi oliver hi kent, I don't know where y'all came in.
um Does anyone have any questions or comments?
A
Ariel, you got anything else.
E
Nothing to add right now either.
um I did appreciate the conversation though there on the documentation system, so I just I mean I didn't share up any views there, but I I I guess.
The only thing I would say is I I'm plus one for for for the idea of making end user experience.
E
You know easy because I not everyone comes from.
You know from the the get lab kit you know github um and that might seem striking as a surprise for some of you, but I think you know just making the output of what we do easy to consume is a is a good thing, so yeah just nothing else to add.
Today.
A
Happy to have your help if you have time in a railing, I know you've done a lot on the aniket side too.
B
The other thing that we can also do it.
uh We can touch basically with a glossary team and they have evolved the the glossary uh to something more.
I mean I know they are translating the terms to multiple languages and providing um yeah these nice websites using more tools and things like that.
So, as you can see now they have like uh eight languages um so and they have a is a more user-friendly uh or more consumer approach.
B
So obviously we can learn two things from there.
A
Yeah, I it sounds great and you can see there, they have markdown for all of it um and I'm not sure what the system that they're using.
B
I think that they are using the same system that it is using for the kubernetes website.
D
It's a static website, generator.
Okay,.
A
If people I mean it sounds like a lot of people are passionate about this be great.
If we can come to a decision we don't have to today, but we put some ideas up here for the system I mean I I do really like the the glossary too.
A
I know that there's a lot of styling and stuff going on there we'd probably get some help on the styling side.
If we don't have any, oh, let's try to get back.
If we don't have anybody, that's directly on call, we probably reach out to cncf team that worked on this and may be able to get some help for something like this.
A
If we don't go with something like the read the docs or get books, maybe get some ideas posted on here and then and talk through those and then once we select a system, everybody that seems passionate can help us get get it up and running and get more people in.
A
Anything else on this or any other topic.
We only have one last one here question, but.
A
All right so um there's been some requests for a little while about moving the cnf working group back uh a bit earlier time and.
A
So the main idea would be move it back one hour: it moved forward when the time changed, because we were locked to a utc time, 1600 utc, so we'd move it to 1500 utc, but really what we're saying is it would be 8 a.m, pacific, and we just wouldn't change it. It would stay that even with time change so it'll be um about the same time of day for everybody rather than this shift.
A
I think for some folks it's five or six p.m, and in europe and of course, some people it's going to be even later, but that would move it back a little bit without being a conflict with other calls, except for I think the telecom user group shift. So we may have to do some adjustments on that one call, but that's only every other month right now.
A
We'll put up a a doodle poll, I guess, um but is there any.
A
Maybe I'm just going to put 8 am pdt.
A
I want to hear some feedback plus ones or no way for folks on the call.
B
My case, I'm okay with this time, so.
B
Fine with it, I haven't calculated what it means, but yeah anything.
A
uh Who else I heard someone else for a moment.
D
It's uh pardon me, it's it's not it's not a big deal on the east coast, so I'm I'm pretty central tyler central european time zone friendly in u.s.
I don't think we're going to have any more time changes.
I believe the law here.
um We we just went through our final uh time change here in the u.s, um but I I I don't know if we're.
B
Going to switch again or.
D
If we're locked into the current time, I know we're getting rid of it.
E
Yeah, I'm fine with it as well.
um Taylor.
A
All right, um I thought that I hope that they actually switch our time to the other time ariel before they lock it, but other than that not having a time change sounds good.
All right.
A
We'll put up a doodle poll, but it nobody said.
No did you say something ken or somebody else say it.
I thought I heard one more voice.
Besides the one I've heard just now,.
A
It wasn't me it wasn't you all right!
Well, we'll put up a doodle poll it'll, be there we'll post it'll be there for next week, but we'll post it in the channel.
um We won't switch next week, but maybe the following week, we'll get switched.
A
Please do the telco focus micro survey and nominate yourself if you want to be up for voting or tell someone else to do so thanks.
Everyone.
A
See you next week, thank you.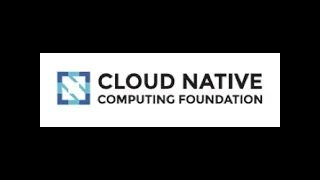 ►
Description
No description was provided for this meeting.
If this is YOUR meeting, an easy way to fix this is to add a description to your video, wherever mtngs.io found it (probably YouTube).