B
Hello, taylor, hi everyone hi.
A
Ill deco, are you going to kubecon.
C
No, I'm not going to make it there this time. No, maybe the u.s one yeah, I'm not making it to the eu either.
A
I plan to go to the north america.
Although the location and time of year seem like it's going to be real cold.
D
Now you just caught my motivation in half.
E
Is it in november or october october.
D
Oh it's in detroit yeah.
I remember that one.
E
Motivation is building back up a little now.
E
Never been to detroit, so I've never been either.
E
But pizza is always a good option.
A
Does anyone have any topics for today.
A
And can you add yourself to the meeting notes.
C
Let me see if I can get my screen sharing.
A
I dropped the mating nets in the channel.
A
Let's see so um cloud native telco day, uh I wish I was in valencia to help directly with that and the launch of the first launch of that event.
A
We do have quite a few people that are going to be speaking.
It should be pretty good, it'll be virtual as well, so please attend if you haven't signed up already for keep coming to you um co-located I'd like to have you all there?
A
Oh, I guess another one.
um I plan to attend, I'm in austin, so I I think I'll be attending the open source summit in june for anyone, that's yeah, I'm going to attend.
It also.
A
You're going to attend the open source summit.
F
Yeah yeah I was in united, so we're we're going to meet.
Hopefully.
A
Great, we can mate in person yeah it's going to be. I don't know if you've been to austin it's going to be warm okay, very, very warm, so detroit is going to be very cold in october, probably.
A
The um even though texas gets very warm.
E
I would say crazy hot, but um I guess someone who's living there very warm works too.
A
Like over 36 celsius is likely.
F
Well, you know I'm living in israel and israel is also not known for its cold weather, so I'm I guess it will be like somewhat at home.
A
All right, I don't, I don't know how it's gonna look this year, but I mean we.
We have hit um it's probably going to be august before we hit in the 40s 40 celsius.
A
Anyways um but I'll be there for that, and.
A
There's several others, I don't know kubecon in a october open networking.
Where is that going to be seattle, efps or nothing?
A
Does anyone have anything to add agenda or questions talk about anything hi, victor.
A
Are there anything new, there's, nothing new, I'm only going to open the ones up for the people here, ben.
F
Yeah, I'm here so I I did the changes uh you talked about that okay, so I moved this into um in someone to format you asked for and also moved it to the right directory.
F
um You we told last week, okay, that you we don't want to split it right away, so we might want to you, know, accept it as is, and then split it to to to you know to sub um the best practice is okay, because we talked last week that it was somewhat. uh You know too much in one in one page.
F
um All these things and to have it split into different parts would be a good idea, but let's first we said that we wanted to first of all to move it to the right place and start to work on it and and then split it later.
A
You did add some references.
F
Yeah you asked for references, so I I tried to from my uh browser he said.
I tried to find that what we're looking for to check out these things.
A
What about the um the national security reference guide?
Would it have some of these that y'all referenced from some of the.
F
Oh so you mean from cesar yeah.
Actually I don't.
F
I don't recall this there that they're talking about the api configuration, but I will double check it.
Okay, it's a good point.
I thought I.
A
Had seen at least some of the specific ones in there, but it's been a while, since I left so.
F
Yeah yeah.
Actually I have to say that all these things which I read right now are all on my hands.
I don't remember where I read what so uh so, I'm going I'm going to double check it.
A
So I'm okay- I guess in general to do that.
It almost feels like this should be instead of saying like calling it a specific best practice.
It could be like the the name of the file and what this document is would be like the user stories where it has a set of them.
A
So it's more of a list and then from the document that you've created, we could link out to the individual best practice documents.
F
And it does but let's yeah for me: does uh I'm fine with it because you're okay with that.
A
So it'd be something like so you have.
Let me go back to.
A
So if you added a summary at the top.
A
Like this, then, essentially, you can have a summary talking about kubernetes api best practices.
Then you're listing an overview of each practice, and then we can have links from each of these to go to a full document for each one.
F
So then, this document should go to the to the use, use case story uh folder or no.
A
I think it could stay in this.
This folder we just rename it to be something like.
um Let me look at the where's, the file name so instead of with the numbers, because what we're trying to do is list each best practice, but just call it api server, best practices or api server configuration best practices.
A
Basically, what it has right here just have that as the name, okay cool.
A
um What does everyone else?
Think of that this would be like a list that links out to the individual ones as they're broken out and written up.
A
And then we get this approved, this one would be approved and merged just rename it and then approve and merge it.
A
Okay.
Does anyone have comments on the call.
B
I was just checking the linking issues.
uh There are multiple linkedin, um sorry trading in after some places to the link of theirs.
Here.
B
So like mixing um using masteries instead of glasses and things like that, not critical, some of them.
B
Here, failing yeah, I just put the the link in the chat window so.
A
What what do you think um victor about having this file as a an overview, summary overview of those list of best practices and merging it with that name change, but in the best practice directory?
And then later we keep adding.
B
Yeah I mean in order to move forward like I guess it's a good idea like just try to proceed with what we have and try.
B
Later, instead of like waiting for the perfect, a free.
A
Document so I guess fine sounds good, okay, so um ben.
Can you rename it rename the file and then fix the linting errors?
So you can see those in the pull requests and after it passed linting then we'll merge.
It.
A
Is there any other requests to make changes from anyone on the call before that's merged?
I was also.
B
Checking the the spell the stellar, and there are just three words which are not um the least, so maybe then you can also include them.
B
It's just only three api server go teleport and okay.
B
I also place the link of error.
F
So renaming and and the list errors, these were the main things.
F
Then sorry uh uh renaming the file and the list errors.
These were the two things.
A
Yes and then we merge it.
A
I don't think I can add a comment here and just do it like this um request changes rename file to.
A
So you can see them here, refilling.
A
This should be pretty easy for you to fix yeah.
G
I hope to do it by the end of this meeting.
A
And then everyone else can.
A
Well, that's it unless anyone has anything else.
A
All right, well I'll, give you the rest of your hour back.
A
Thanks everyone.
Thank you.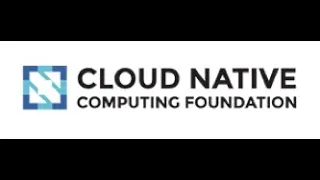 ►
Description
No description was provided for this meeting.
If this is YOUR meeting, an easy way to fix this is to add a description to your video, wherever mtngs.io found it (probably YouTube).