A
If not, we can, we can get started and I'll go ahead and wait it off.
A
Okay, so I will go ahead and get started on the on the actual call itself and if someone's able to get around to sharing it, that's fantastic.
If not also posting the link would be right here would be good.
So we have three recurring meetings where the MSM document meeting, which looks like it's been switched monthly, do do we have do we have anyone from that particular call I'll reach out to Rocky and and Prem to see what they turn up.
Now we got two Jeffrey see if he's up to.
A
Running this at the splitter time like maybe we could switch the time around to a two time: that's more accommodating, but right now, I think he's actually on a vacation.
So we'll work out when we want to run that same with the use case, call so I'll reach out to pram and and romkey get about it.
We have the scene see if Telecom user group, which occurs every first and third Monday.
We just had a call yesterday and there is a cnc of networking working group which occurs every two weeks on Tuesday at 9:00 a.m.
A
so major of events that are coming up.
We have ons in Europe and one.
B
More thing to hear check, muted, yeah, sorry, so if it we probably should update our minute. So we have the this morning at least European morning we hit the workgroup colder and it's a more Group Co, which is in the Asia friendly timezone, okay time so I don't know. Maybe we should just start it here also in the recurring, but the minutes are updated there just below these new ones. So I might give an update later sorry, cool.
A
Yeah I am to the agenda as well.
Just so we can talk a little more about it yeah.
A
So we have three major events going on.
We have ons summit in Europe, we have four talks accepted a a tug amitabh, that's going on so from user group, and we have the CNF test bed tutorial, which which will be going on and so a lot of activity.
We have the open source summit and Lian with a with a talk accepted there by Ivana and Bratislava, and we have cube Khan and cloud native Khan.
We're still waiting to see what the results for the talks are on that, but it is a huge announcement.
A
We have a NSM conference, co-located conference and a semcon which has been announced and the call for papers is open, so yeah so have a full day of other some related things. So definitely mark your calendars. The entry for it is $50 said those 50 dollars will be donated to the to the CMC F diversity scholarship fund, so the $50 is primarily to prevent people from signing up for a free event and taking up slots and preventing people who really want to come from from joining it.
A
So the call for paper is a there's, a form there so Oracle for proposals, there's a form there, so I its go ahead and think about what you want to talk about and feel free to submit it in share with all your friends with that we have the network service mesh Twitter account Lusine. Are you on I.
A
Yeah, so she is, she announced it on Twitter the NSM con as well.
So that's an easy place to find it, and with that, do you want to talk about the 1:00 a.m.
Pacific time meeting you ready so.
B
Shall we just go with the morning call.
B
Okay, so today we had our first, we should have an official name for it, but let's say that it's the be weekly morning call it's your European morning, 10 a.m.
Central, European Time think it's on the calendar already it would it probably some rings.
Given there, we had quite good patterns, I think about 10 people.
B
So it's a thirty minute one.
It was mostly about you, know, introducing the project and talking about the status we hit.
A number of questions from participants and the intent is that in the following, one, which will be in two weeks will give like the purpose of this course to mostly people to ask questions.
B
Give suggestions like what would be what would make sense and things like that.
So on this call, it was mostly me talking about where we are, what we do, the purpose of the college cetera, but on the next course it would be mostly the floor would be for the people that attend and talk about it not think I mean I'm excited that we started it.
We had participation, I, hope that it will grow even more.
A
Yeah I think it'll definitely grow the key to it is being consistent, and so there's that we definitely know there's people interested in in that region.
So as they find out about it, I'm confident people will start to show up and we'll grow ourselves.
A a friendly Asian community, yeah.
A
Yeah I'll see about on occasions dropping by as well like how diverse the I think.
The initial proposed time was something like 3 a.m.
my time order around that time, but 1:00 a.m.
from 1 2 a.m.
I can occasionally do that I'm, sometimes up at that time.
A
Oh I forgot to mention on the NSM con we are.
A
We are also listed on the cube con co-located events webpage.
So you see if you con 2019 program in the day and all the co-located events were listed there as well, so you can point people there and you can also point them to our website that you never service mesh website and we have it listed under events and so we'll put some verbage on the front web page soon.
So that is a 2d that that we have at this point so and will will share more information as as time goes on and see.
A
The one last thing we need is the call for papers itself as a has a deadline for for the proposal to be submitted, so that deadline is September 13th and the schedule will be posted on September 27th.
A
So we'll add that to the to the events page as well, and so since we don't have anything else, that's on the agenda there.
There is something that I wanted to to talk about a little bit so and nikolai you'll have a lot more information than I will at this point.
So we were having a bit of flakiness on the on the bills and and with bringing the NS Eastview alright, do you have any information on that in terms of like?
What's going on or what's happened.
B
Yeah so a bount lee monday, new set of vets wages were announced because we are essentially using just the latest upstream version.
Our bills I believe we're updated.
The point of one 15.2 was to fix to CBS.
B
One of the CBS is regarding an authorized access to customer sauce definitions from one namespaced with one another.
We actually actually have a issue about it.
We tried some fixes.
We still trying to figure out and to convince CI to pass all the tests, but.
B
Essentially, the fix is the problem from our side is that our customers also finished us when all the network service endpoints, that our service managers and that services themselves, they are all scoped to a cluster level and we are accessing them with a namespace.
In the request like when we want to access, for example, the list of network services, we were just ending call, so the namespace in this fix specifically prevents this in this case.
B
So there is a mismatch between whatever you send in the as an eye space in the request and the scope of the surgery, then you get error, so this is essentially fixing call security problem and we are more or less exploiting it unintentionally.
A
So it sounds like the potential fix is just removing the the namespace so that we access the cluster level instead.
B
What we discussed in the main in China was essentially that mmm it probably is a better idea to keep the IDs and just make the sphere this name spaced.
So this will eventually allow in the future to be able to run to network service managers in parallel and I know that this is maybe a little bit debatable and probably needs a little bit more thinking.
It's essentially just deciding on one or the other.
B
Either means just deleting some code or changing names, not nothing really special in terms of programming, algorithms and whatever I think that that kind of restricting ourselves to.
B
Took upon you a single cluster, while it NSM his.
B
Probably I mean like if we can avoid it probably will base pay off sometime sometime in the future when we get more advanced features of you know entire cluster and who they were in.
A
This short in the short row: if it doesn't, if we don't fix it soon, do you think it'd be possible to pin to 15.1, and the only reason I ask is that we have some some people who are looking at it for the for the first time.
Maybe.
B
Also I also got some people.
We also have some people got to me too.
That said, yeah I'm trying and as I mean it's doing this and I'm.
B
Pinning in terms of what like can be seen in our mainline yeah I mean we can do that.
If that's not the way forward, just to make master green and people to taste it, then we can revert it from once this.
This other thing comes in place.
That's.
A
Yeah and we can, then we can remove that on on the branch for fixing.
So like the the actual branch of fixes, yeah.
A
That way, we just don't block people who are trying it for the first time since we don't have a since we don't have a stable branch or something we can call it right.
At this time, cool yeah also.
D
This could give us probably we need to create different at least one sanity test, where different versions of kubernetes and put it into our continuous integration system so just check all the ocean check master check, illicit versions.
It should be pretty easy in current infrastructure and I.
Think good idea.
B
Do you think, like nightly Butte or like weekly, build or I, don't know what do you think? Because if you want to add this in all our testing than animal I mean we are already at to one hour of a full CI and.
D
Gold are well with the current mm-hmm.
Just creating one cluster on packet with different versions.
Probably could help to detect these kind of errors yeah, because if we have a fig situation, we don't know about the master could not work with the latest version of kubernetes.
A
Yeah I mean it's.
The CI clearly is working because like because we have on the latest kubernetes we we found it, so it definitely definitely helped, and so I think I do think that it would be good to test older, older versions as well like for the ones that we support.
B
So right now we think this is which- which versus because essentially in this particular in this particular case, because it's a CV I'm pretty much sure that everyone back ported.
So there was a question on the chat.
Why why AWS broke big I mean even if they are using one point, three one: thirteen seven but I, guess that they just back ported this specific part, because it's a CV when the moment that is disclosed, you should be patched, especially when you're a public.
D
Yes, my pocket I'm AWS, but not Google, wow.
B
Okay, I, don't know I mean, especially with the public cause.
It's it's a bit.
B
It's a bit tricky also also also given the fact that that they also are providing a couple of versions from what I know like you have 112 and 113 in in Asia, in a degrees right, you are able to switch back and forth between two different versions: I mean if we have to be to be to be checking all the versions that are out there and that we claim with support, or we should just figure out that subset then say we support this decision.
This I, it's usually really a matter of just small API modifications.
B
In this case yeah there was a security fix which I, don't okay, I hope that there won't be much of these in the future.
Like you know, every week or every month, I thought that is mostly about just bumping, the API to the next version and changing things here, and there like I'm, trying to do now with the web hook, which apparently changed quite from the time that we we used to go and go code, but.
B
Yeah I mean definitely if, if we have a PR and measure and see that it doesn't really hurt our CI in terms of timing, then okay, why not?
Let's do it.
A
Yeah I think something we could do in the meantime is like where now it's better to keep it simple, because we have limited resources, so so it's the my recommendation would be keep it simple with the CI is doing what it needs to do.
So.
The factor 2 Broke on one on one 15 2 is is excellent, that we caught that and eventually when, when we're shipping our our first, they will release.
So we can work out and say: hey.
A
This thing runs on this version of Kuhn Eddie's, as its primary we've also tested it on on these versions of these clouds, and so we just we just say what our CI cuts it on in the beginning and then what we can do is in the long run as we get more resources.
A best-case scenario would be to get like someone in Google to help maintain the testing with the Google cloud and someone from from AWS to help support and test aw excellent.
A
So that would be the best-case scenario, but, barring that we can say you need other versions that we test it against and when a CVE comes out we can.
We can make sure that it continues to to work with the versions that we explicitly have stated and the clouds will have to play it by by ear, because we may not have the choice of moving up to a doctor release they may they may force people to move up to a higher one in depending on their on their okay strategy.
A
But for now my recommendation is Steve example: we we fix the we fix the problem and I think temporarily.
Well, people I think doing a pinning to an older version on main and the master I think would be okay, it's just, but it's just so we can unblock people who are actively actively testing and it's them for the first for the first time until we until we have that first stable release and then from then on we'll always point people to the a to the stable release.
A
Cooling with that I I, don't have anything else to to bring up.
I just want to make sure the community was aware of what was going on yeah.
B
Have it's it's a it's a really good, good, good location, I!
Guess I am oh.
A
Sorry, you cut out what was that.
B
I was I was just saying that it's actually a good good occasion to actually probably sit down and think a little bit more about.
How are we handling all these different versions?
Because okay testing is wanting it's fine, but then our client client code, for example, is somehow stuck to one point: 14 for reasons and you're not really able to move forward.
It is not that easy and then I'm not sure what other projects are doing.
Are they following just the latest East Branch?
We also.
B
Essentially, we have three versions: released 113, 114 115 in terms of kubernetes, and are we tracking all of these such do?
We need to build against different clients.
Are they backward compatible for what compatible even I know that some of the api's are but not really sure how?
What is the proper way of being able to support.
A
Let's start doing a little bit of research on it and we can manage with the specs port and say these are the upgrade.
These are the version strategies in each of the crab runs the version strategy the kubernetes uses, and that way we can have all the information in one place, because I'm Jimmy is not here with what these companies are doing.
A
That they do something that's predictable or assuming I assume they do something predictable, and so that will give us the ability to to work out in the long run, how we want to do versioning as well, and what we want to peg against.
You know just so.
We can have that initial information.
B
Okay, that makes sense yeah we definitely definitely can and probably should handle distrust.
I can just try to gather the information and a little bit of brainstorming on how to go forward.
Yeah.
A
We can make a decision without that information, so yeah.
A
Cool is there any other topics that we want to bring up I invite the community as well.
If there's any topic, if anyone wants to ask.
A
Cool with that I want to thank everyone for your time and make sure you start thinking about your MSM Khan proposals, which will be the day before coupon or a teen plague leaf, and with that everyone have a fantastic day, and we will see you next week.
At the same time, figure.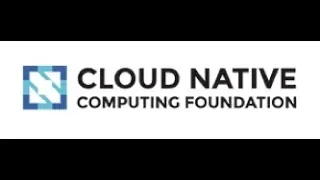 ►
Description
Join us for Kubernetes Forums Seoul, Sydney, Bengaluru and Delhi - learn more at kubecon.io

Don't miss KubeCon + CloudNativeCon 2020 events in Amsterdam March 30 - April 2, Shanghai July 28-30 and Boston November 17-20! Learn more at kubecon.io. The conference features presentations from developers and end users of Kubernetes, Prometheus, Envoy, and all of the other CNCF-hosted projects