A
I've had a slight you, you know those things where some problem gets in your head and you can't make it go away until you solve it, and I I had a slight version of that over around the the serial executor and it now is it's now costing just two hundred nanoseconds additional tax beyond what the function is running out to use it.
So that makes me happy I.
B
Read a few comments to it: oh that.
A
Would be fantastic, yeah.
B
I've already did the first one I'm, not sure about the exact function.
Name, maybe I.
B
Think about quite a submit or a sink exact, because I think Ramos by nature a call and the exact not look just like.
A
Talk about that you know, I did occur to me, though, that the the disruptive idiom way of going about it was just have it returned at channel that would be closed for the function was finished.
Running I'm like why do I have C functions.
This is silly and.
B
The second one, it's not fully clear when the drain working will exit in.
B
Way when the drain go routine, will exit I.
A
Thought it's supposed to excel as soon as there's nothing in the incoming channel.
B
This case we will equal to miss some of executions.
B
Could miss some of executions if it will set to zero and different guillotine is already added function, but channel was empty at I.
A
See I see; okay, no, that definitely I want to take a look at that's the catch.
A
Cool, so shall we jump in? Would someone like to share the project board.
A
Okay, let me go ahead and share then one second cool.
B
Today, it's for Nikolai few.
A
Minutes I always like to share it's true, but we are five minutes sensor should probably get going.
A
Okay can folks see my screen yep.
A
Cool awesome so reviewing to have left to right as usual, reviews in progress create network service registry to add pod label.
Cluster I think that's in Prague currently in progress, but you discovered I along the way the you needed to do some things to fix.
The registry client, which is much appreciated, is that correct.
B
Yep we have okay, but I, think it's service issues and progress by Sergei.
C
Did point to the sorry?
Sorry: yes,.
A
Cool awesome so Sergei, do you think you can rebase the work that you've been doing on this and you get it going truly I.
B
Think yeah, you should be able well.
A
I mean how it's getting the fan out plug into the cordilla.
That's right, though, go any duties.
Oh.
B
Pr to coordinate itself yeah.
A
Pool all right, excellent, so moving on then on to in progress the wire guard rehearsal, support, I, think you've picked us up now, Denise correct.
D
I'm mostly complete this issue, but I face it.
Some problem is my interface.
D
Can I describe this problem?
Please, oh cool.
Let me oh, can I share the screen.
Absolutely thank you.
D
Douches Jim yep; yes, oh cool, his chin for wire guard connection or VP for Voyager and yeah.
D
The idea of using wire guard is use my interface and cross connect it with Y wire guard attune interface.
D
Actually, we using my interface, this mod is ernet.
It means is that my F interface working on a lower level of OSI model, so Jun interface from wire guard working on l3 level of model OSI.
That's why I try to use my for this IP.
What ah yes.
A
So the oh, oh, we can I, don't want to take the whole meeting discussing this, but I all sort of explain to you what's probably going wrong and we can sort of dig into details right now.
We're using the l2 cross connect between interfaces.
A
You know there is an l-3 cross-connected should be landing in VPP agent 3.0 that we could use to do just an ultra cross connect. The other thing that may go on there is: you may need to set up proxy RP as well, if you're going to be a pure l3 thing, because if nothing is you know you, you may need to do that as well, but effectively we were dealing with l3.
A
There are some additional considerations that you need to get right and I'm more than happy to talk you through those and explore ease, there's something more fundamental.
That seems to be going wrong.
D
Oh I just found that but packets from my if interface does not sense.
A
Packets, you see the packets arrive with them in my interface, which is set at all three mode.
The thing you don't see them show up on WG 0.
Is that correct, yep, okay and you see the counters.
Can you see the counters on the my off, showing that it's received the packets on l3?
Oh.
D
I, don't I didn't see his account for receive packets, okay, that have 0 account.
Ok,.
A
So basically, my the first thing to do is check and see what mode them mif in the VPP is in.
If it's an l2 motor, l3 mode, a suspect, you're saying that you're setting it as in the source, pod you're, setting it as l3 mode, correct, yep right so it arrives then, with the BBB foreigner in all three mode.
If is the memo from the VPP set to l-3 mode?
Oh.
D
I just said: smote IP I think it should work on level.
3, yeah.
A
Okay, so that is interesting.
um We can start digging to see what errors are drop or drop counters you're, seeing as well that'll tell you something also.
D
I I did not see as an error count.
It also have 0 I can, as Center details only.
A
A good idea, but I'm did this.
This looks like a very good idea: I'm glad they're.
Moving this way, cool awesome, welcome to Glide hello, hey, go ahead and share the screen again, we're just stepping through the project board.
A
All right so we're talking about where guard the monitor core chain elements.
B
Yes, I'm some parts I think is already merged and then much not so sure about the client and how monitors will be glued together if client.
B
Actually, at the moment, we have monitor server, which is okay and we hue code is, has a Mon, monitor, client bound inside which we see if we updates and not sending back as before, so in current implementation, many tourists and updates to the first client and at the moment, with the new is decades and just one step back to the healer and I'm, not sure if it should be extended or not.
Okay, you have any ideas for is.
A
Well, so the thing of sort of scratching my head around is to be expected: Lee, building, monitor, chain elements on the server or the client side in the same sort of way and I'm, not sort I'm, not very sure, yeah the yeah.
B
Requests will collect all the stuff, so I'm, not sure.
If we need monitoring events going to the first client, it looks like it should, because if you have a long chain, your.
B
And in some part, the connection is down at the moment initial client, you do not know about feet at all, it will be try to heal and what's off.
A
Yeah we will try and heal in the intermediate chains, which is actually kind of desirable, because if you just lose one link in the chain on you don't want to have to necessarily spend the energy to rebuild the whole chain.
Some that could be a potentially problematic at.
B
The client it'll not have a connection to moment and within you is the Katie who not know about it. She'll not know about the problem.
A
Okay, that is a good question and I.
A
He doesn't have the V wire, but it does have the potentially the connection so I'll think about that a little bit it sort of gets back to the speed of healing, because you don't necessarily want cascade healing to occur.
B
At least we could think about sending update to previous the initial client, just okay of a state.
A
Cool no I do see that Oh.
Also.
Did you see the sort of stuff I did with a vent channel on testing yeah yeah?
It's really good.
Okay go ahead.
Does that make sense to you?
A
One of the things I realized sort of reading through testing is um machinery is fine, um but the new II lots of new API is to make it sort of confusing to figure out what's going on so hopefully, things are clearer in terms of what's being tested now: okay, cool, so the metric service channel meant stuff, I saw the API pieces, go in yeah.
B
I'm just trying to find a good way to test it on a real live EPP agent progress, one step, I think probably to be a good idea to switch the current version of network service manager to a new API s-- and put some vp tests to the main repo for some time before you find a better place for it.
Okay, we certainly.
A
Explore that okay cool so do we have C we have here on the call, so I noticed that the the Colonel repo folks there's there's been a little bit of forward progress, but not so much, and so my my basic I, don't think we have any of them here, but I'll reach out and sort of find out if there's some hope that they need there or if life has just gotten busy, I'm fine with life, getting busy I'm, not okay, with people feeling blocked because there's something in their way.
A
Authorizations main elements: do we don't have Illya this week, so I'll go ahead and skip past the, but we're gone remote mechanism support.
We I think we've talked about a little bit I think we've got two issues for this: okay.
D
That Karen all for about Derek, okay,.
A
Okay, I got it.
Adam isn't SP to reduce cluster count on the CI I think you were working on that Denise.
How is that going?
Oh I.
D
Had switched on why God interface on this week and in this er for testing some suits they're still fail.
Some tests I'll take a look: okay, yeah.
B
Also, this is extracting a few issues, so Anatoly started to work to discover why one of the cases are linked with these new suits.
A
Alright, so the SRO beef order stuff, we don't have any of those flips on this fall, be simplifying I.
Need you to take a look and see why this is failing.
This is the one I mentioned earlier, where you that it's a very helpful comment so I'll go.
Take a look at that.
A
And then I think in the dues we've got: authorization monitor, chain elements, visualizing, network traffic and the OPA stuff I.
Don't think we actually have any of the people for that on.
This call right now is that correct.
A
Awesome, so is there anything else that folks wanted to discuss here before we shipped over the community meeting in the next hour.
E
I guess you'll have time on those of the workgroup call later to discuss this, but we kind of exchanged our thoughts with tundra dismal and it's okay.
Earlier today about the pace of which at which this era factoring is happening and I, don't know, I mean they're.
Certainly at least I am a little bit concerned that we're kind of in this stable stage where actually we are moving pieces, but you cannot use them and the thing is how we can speed up the process.
E
So one of the ideas that I hit a structuralist start preparing a branch on the examples where I starts actually trying the migration to the new SDK there's a sort of way to to have where some given way to test these things.
Somehow I.
A
Think more hands-on is definitely going to be a good solution.
To that I mean effectively.
Part of what's actually been happening, is just rolling up things in the SDK.
That's to make sure they're actually missed able place.
I think that's been in many ways: positive, but but again, I agree with your sense.
I would like us to be further along than we are, and I I'm.
Definitely in favor of ideas for how we can move faster.
E
Yeah but I mean again: maybe we should.
We should discuss this also in the world group go.
But what what's it?
What's your sense, where are we I mean?
Are we kind of how the way through there or are we past health.
A
Where I'm, where I think things are right, okay,.
A
I think these to happen next, which is I, think probably the next step is to stand up, but man rebuilds the border.
Now there are a couple of things in terms of getting appropriate testing in place from the mechanisms I'm wanting to do before that.
But that's sort of next up on my plate is the mechanism testing stuff.
A
You know, and you know basically to be able to get a you know command.
That's you know for the agents going, which would build basically a docker container, and you know you build it.
Just not and you put in a docker container, that's sort of the the first piece, because I know that we've had some questions from the SRO of you.
Folks saying you show us a soup to nuts for tour that we can go and copy.
A
Once you got the border, then the next step is giving the unit never service manager going and that's basically, we were you're seeing some progress towards that way.
Things like the heel, testing, the monitor, testing, etc.
We're that's essentially shaking now issues there, but it's shaking them out at the right level.
It's shaking them out of the unit testing level unit testing is getting easier and easier as we go because we realize oh, we need something like the event channel thing that we've got.
A
Let's go to that landing, so I I think the network service manager, then you know, that'll, be the second command and then probably the next from that is something like an ICMP responder.
Quite frankly, those give us the basic shelves.
We need to stand up the whole system and get going.
A
Know with that playing the little repo and you can go and start banging things up with home, does that?
Does that make sense to you.
E
Yes, it sounds like a long way.
Okay,.
A
Definitely if, as fast as.
A
Okay is that the pieces are getting easier as we go right now, right mechanism is that it simple, um because you don't deal with any of the problems of selection.
You just end up plugging the mechanism.
A
Well, should we yield back a few minutes of time before we come back.
E
Yeah Lizabeth, okay, thank you.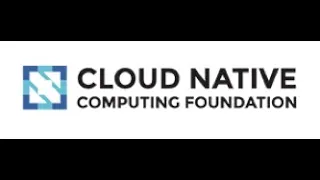 ►
Description
CNCF Network Service Mesh PR Issue Meeting 2020-02-18