A
Hey guys I think I lie idle.
Just love hello, hi die.
B
Hello I'm, putting here into the meeting notes: I, have kept some of the names here.
I, don't know.
If we're expecting anyone who knows.
B
Okay, I will share my screen.
B
Okay, do you see the meeting notes here, yeah.
B
J Andre Rick's under dude.
Do we have someone here from the list that is like.
B
The nice list here- okay, I, think that we're mostly.
A
And kallipolis fix a date.
B
Yeah that would be first yeah, okay, great so I.
B
Have two quick topics for today: one is the repeat.
B
One of the recent cone, which is just.
B
It's recorded I just have to say this so effectively.
The upcoming events any same cone, which is the day zero event before could form in Amsterdam.
We have on our site.
B
Meeting the court papers open also.
B
Sponsorship is open.
We have various types of.
There is various landing levels sponsorship we have bigger room than whatever we had in San Diego like months ago, so I hope that it will be a good event for us.
Nice, then, after that we have the good con itself, for which we have submitted all some number of talks.
I hope that you get at least couple of them accepted.
B
We also have our maintainer struck biggest incipient book project.
We have entitled to have this time only one told, but still we're going to do this, so this is keep calm and then, after that, yes, we talked about this.
Also on the call after like.
B
The morning call call it a specific time morning call the regular will group we're going to talk about this, but also do we have open networking summit in North America, which is like 20 days after console will be realistic and challenging to cover all of this. So these are the let's say the the most of the pressing and pending events that are in the months to come. We try to align this with our 0 to 3 release for keep continents and Kong, so this kind of dictates our agenda so saying call this like since loss.
B
Since our last call we have started doing the splitting of the repository, which is according to what I can see is going very well.
So today we have three new ripples: sweep was quit, which was cloud test SDK and SDK BP agent I think.
A
Is the key kernel yesterday and I suppose I have not seen any messages from it, but at least I suppose probably it will be for AP eyes, because SDK at the moment depend on the main Network Service Master PO for ap isonly, and it's not good so I think he will put API. Sinto is DK kernel, but I could be wrong.
B
Yeah I mean we talked about this yesterday and I'm sure that will probably speak about it.
Also.
B
Yes, it is something that's probably going to happen too, so the ideas that we are splitting into smaller chunks, the main network service, mesh repo that has its challenges, but also it has a lot of great and good things that are going on, like everything is much more testable, smaller to manage, etc.
B
We have we're taking advantage of the kids were closed, which I'm still not sure how these things are used, but apparently there's something that not not running fast I, don't know how this works in terms of.
Is it something that we have to subscribe?
Are there any cups of the resources that you can use?
Can I, learn kind, for example, here as part of these, and things like that?
B
How does this relate to the circle?
See I, I'm, sure.
A
For smaller projects, github factions works a bit faster, I think compared to kind, but for buying networks are a smash.
I think we will still use of a kind.
For me, huge integration testing drops probably no.
B
Small parts considering if I, can, can migrate examples little something like this.
A
Question for to check yeah, but.
B
I mean we are going I believe in the right direction.
This also I'm really glad that contest is starting to live its own life.
I saw that you gave a lot of examples, not.
B
I mean like the kind is here and I, guess that it's something that what we allow people to yeah.
B
We probably should start considering.
B
Talking about cloud test, okay, probably something that can initiate I, don't know on what kind of forums or online formats.
Maybe maybe you can record the video and we can publish it on YouTube in our networks that is mesh channel or something like this I mean it's a it's a it's a good tool and it deserves its own.
Let's say: promotion and ok, I.
A
Want to do some minor work tweet during this week, I think just to do some cleanups make a configuration, file, more clean and so on, and will probably share 1.0 release for it and switch channels have to use 1.0.
A
Yeah I think at least on something like this.
A
Some can fix a changing state so.
B
I hope that that, but for the time being, cloth test is the first one of these repos that I used I'm, not sure, like the SDK, is to kind of lives in both places.
So for the time being, I think that this is the case.
Yeah.
A
It's also SDK yeah, when you is decay, does not contain all of this stuff.
Yet so it actually menu is decays.
A few projects raise the cave itself.
It's for car then raise decay for VPP.
It's in separate parts.
Three.
A
It will be split into two parts and it's a bit a bit different, its decay yeah.
So it's similar approach is similar, but the utility classes is a bit different.
B
So other interesting thing that we have merged and I think that it kind of created some some problems would emerge this country kind of support.
We.
A
Have a fix it simple request: 2064 it's in the progress now it fixes helm and a Seminole style dot.
Is our script feeling fix?
It fix a master.
So after we built it will be finished you just now and I hope master will be green again.
C
Worse, worse, in condition, I just change.
B
Okay, interesting that how was this passing before?
Because I guess.
D
It's after a base changes, oh okay, probably.
B
That's the case, then: okay, okay and I hope that at some point we are going to completely migrate to country, not sure what the start was there is, but at some point we need to probably hear the like.
I, don't know like like in the middle dear good.
B
Ok, what else we want to say about these things: yeah.
A
No I think one question you want to discussed with John and we first love tom is working on our guard.
Support at want.
A
Do some changes to the colonel for murder?
So question is mostly for you Nicole and Redis laughs.
Do you have any upcoming work in the colonel order, or we can just safely can do some refactoring into it?
Oh I think you're you're safe to do it.
Okay, okay, okay, short-term we'll do some refactoring to support more remote mechanisms into it more easily.
So we will include you for review after he will complete his work.
Okay,.
B
We've seen a couple of thoughts about what was the project Submariner or something.
A
I'm not sure, as I know it to go implementations for a wire guard, so.
D
Have their own go repertory, so we can easily use it they're, not sure about Maria yeah.
B
I was I was trying to figure out if Submariner was using we're guard.
D
Wire guard has very easy configuration almost like weeks one, but instead of Vinny I, they are using public keys.
So it's it shouldn't miss any.
We shouldn't have any problems with it.
B
Yeah I'm, not I'm, not talking about this.
It's like are we competing with this specific, a.
B
Pc-Based contributor to the books, I think it was too wild.
I thought they were ridic, yeah, okay, yeah.
Let us know when when they disappear, so we yes all set.
We have a couple of small things that we were planning to do, but nothing that cannot be postponed put on top of a fear work.
So I know that one of the things that were actually we kind of postponed for too long was that the colonel forward to has to to be refactored to do the SDK, API style.
B
Think like coolest and close, and all these things I'm not sure if, if this is probably one of the things that probably spending concedes to become so, if you're going through it, I guess that you start with something along those lines and then put on put the other things on top.
But that's.
B
Substitute of course, two beside.
D
There shouldn't be any conflicts: I just found some places where week's fun is hard-coded, so oh I will put selecting, make an easel there and that's it so there shouldn't be any conflicts.
Okay,.
B
Reason for why that I kind of miss the subject I think it was something related to the public clouds and the fact that kind of more easily traverses the.
E
Den views farm, for example, it is like secure it by week's fund I, see okay,.
B
About security, not not that much about okay.
B
Do do we know what I think about performance?
Do you think that it's going to mean?
Of course, we are not going for poor for performance once we are considering remote clouds.
That's for sure it's just I.
D
Found some information that it is much faster than.
D
Another security connections: it is almost like weeks, lon, it's working on kernel level, myths, Punto system, so it should be very fast.
B
Ok, so any questions Jay, do you have any anything that you want to put on the table and discuss?
Yes,.
F
Actually I just read a news from Twitter I think your coffee paper is not open for kook on China 2020, now I believe yeah Frederic just posed that to it, and so my colleagues and I are considering some meeting a talk, but we have no experience before this is first time trying to do that and I believe that many folks have done this more than once so really appreciate.
F
If there's some advice and suggestions for like topic selection, like is there template for writing such super for so that the topic has higher chance of being accepted.
B
So I was on the program committee under like a reviewer for for the networking track for VidCon Europe.
This was my first time here, so probably just limited, limited experience and all that much more experienced in this.
Probably they can.
They can tell you more, but this from my point of view, what was so one of the things that that you should ensure is that the topic is kind of original I mean it can be a spin of something that someone else is poking already or you have talked about, but shouldn't.
C
Impression that it's something.
B
That you go everywhere and talk about them.
It's.
C
One same thing like sure: yeah.
C
Actually, yeah, that's one of the things.
The other thing is.
B
Trying to be as explicit as possible about what you want to talk about, I know that sometimes people when they submit talks they try to leave the doors open so that they can do like was finished changes right, but for from the review point of view, it's very it's very hard to to judge.
If this read about some they, you know statements like we're going to show examples, and it's like okay tell me what these examples are.
I mean they in this specific specific case that we were talking about.
B
We are showing to show examples of connecting multiple clouds using choir guards on top of the NSM API.
So that's that's a lot more specific.
We just say intercloud connectivity, blah blah blah.
Then it's for me.
It's like okay, I, don't know.
B
Like when I read, the abstract I should be able to kind of imagine the agenda of yours nope like I'm, going to talk about this.
These three three three topics, I see them they're, clearly connected.
Also I keep seeing people that want to talk about too many things in 35 minutes.
35 minutes is not that much I mean take into account that having one question we they will put at least five minutes, maybe seven or eight and then 35 minutes.
It's all really focused code narrowed to very specific topics.
It's it's really good.
B
If you talk about real life, examples, something that's really coming from the real reality, not some you know made up things like.
Theoretically, we can do this, and these things that's that's interesting, but probably not sure.
F
So so is it true that the topic must be based on open source project.
B
If it is about open source projects, but for sure when you submit you have to relate to one of the CNCs projects, ah I am assuming that you have to say.
B
For sure you should say something like we're: building a solution on top of NSF and we're going to share our experience with using a participating in the community or whatever you want to say there. But you should talk like in the abstract, mostly about the open source nature.
B
Of your proposal and not focus dinner, appropriate I.
Think of course, during the dog you get mentioned, and you can refer to whatever you did internally, but you should mostly focus on how the open source or the community how the frame.
F
So Mozilla allowed to submit multiple topics or just one topic for each proposal.
I.
F
Like, for example, there are probably the committee, for example, if I would like to talk about and as M probably talked about, an order, open source, CNC a project and and it's.
A
I think a question is for how long the whole case oh I, mean.
F
I mean so what I mean is probably maybe it's gonna, two completely different topics; areas, for example, one.
F
I like to talk about network, another topic, I like to talk about security or whatever so Jessel, and this.
B
Would be two different proposals: okay at least for Europe, if, like you were restricted to submit to, you, should read the guidelines.
B
Are restrictions I, don't think that they are going to accept more than two?
If not even one I know that the Shanghai one is really really slim like in terms of space like room for forgiving.
Many parallel talks, so I doubt that they will accept more than one per speaker, but you should read the rules there are.
There are checks here, I guess that they.
B
What what you have to do, yeah, that will be great I- will try to to join this year. Also I mean talks here with my my majors, it's interesting because this year they have distributed it like we have Keep Calm in the end of March like in Europe, and then it's like four months later is.
B
Is it for yes, four months later, is fine yeah yeah?
So so that's that's good because we have time to prepare from one to the other, and also there is time for the project to change to evolve.
To do some.
Some additional work, not just talk one and the same thing conference after conference.
Oh sure,.
F
Thanks so much for the guide and looking forward to meeting you again at cook on China.
B
Okay, this do we have anything else.
Do you want to because I guess there are lots of things, but something you.
A
Just yeah we have three minutes.
Just one think the floating into the man is still pending, so I think I.
A
Do it based on the latest day and if it pass I think we need to merge today, since we will do more or factoring if it's decay and so on?
Yes,.
A
Huge paw requests would not be very good.
Okay,.
B
Yes, okay, I am I, am in favor like if you want to merge it mean from my from my side.
It's it's it's okay, so yeah just revise it and yeah.
A
Yeah very basic check if it pass and real nurturing it today, more.
A
For at last time, approval during today procrastinating energy during a meeting.
B
We never managed to something like whatever the kubernetes have I know that they they are maintaining their all boats like to be able to very base like the CIA, robot and I know that they have something.
B
Let me try to find some something with more more comments.
That probably can be can hear, for example, of this.
B
Yeah, you know they have this like retests, all these things, and then they have three bases, and all these kind of calm commands that they can do here.
It would.
B
Would have been great too if I could have just said, yeah every base and then the PR gets rebased and I guess it's.
B
It's just very advanced, but I, guess that there is a team of people that are taking care of these things to be maintained on their own okay, good.
This I am.
B
If there are no other topics to discuss the suggest that we finish here, yeah.
A
Chill in a few hours thank.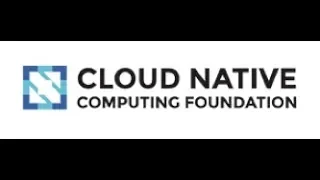 ►
Description
CNCF Network Service Mesh Meeting 2020-01-21 - part 2