A
This webinar all set up for an hour from now, so can you join the meeting? I certainly can cool and find a link for it as well as we can tell people where to find it if they are interested in showing up that.
B
Would be very, very good, because I would actually like to come along for that as well.
A
Yeah we're supposed to have Bobby there as well from getting ahold of this past couple days.
Hoping things are: ok he's, usually on par with or not usually very responsive to things so I think.
B
A lot of people took a longer weekend this weekend.
I know like you know the one of the things that this has been publicized is the Cisco basically told everyone to take Friday off to recharge, and so between that and Monday.
It's been a nice long weekend, yeah.
A
That's probably happened.
B
So all right cool so for folks who are perhaps watching the video, these usually start about five minutes after I've put the link in the chat.
If folks go, please add themselves to the participants list on the meeting minutes.
That would be great and do keep in mind.
These meetings are recorded and they will be posted to YouTube.
B
Also, keep in mind that also, if there's anyone on the call who'd be willing to share the agenda, that would be most appreciated.
A
Very post the link, both in the chat and on the agenda as well, fantastic.
B
So we'll probably get going at a couple and about a minute here, there's a link in the chat for the meeting, but it's so folks could add themselves as attendees on the agenda.
That would be fantastic.
B
And if someone would be willing to share the agenda, that would be also great.
B
Okay, so let's go ahead and get going, can everyone see the agenda?
B
So, and there should be a link in the chat.
Please do go ahead, results the attendees, so we've got sort of our normal standing agenda.
So what a draw your attention to some recurring events?
Not you know that they go out of addition to the normal network service, mesh meetings.
So you know our network service special meetings do happen.
Every week on Tuesday we've got a tissue PR meeting that happens at 7:30 a.m.
Pacific time, and then we have this meeting.
That's the community meeting that happens at 8:00 a.m.
Pacific time.
B
Are we still running China friendly meetings? You does anyone know I.
C
Haven't been joining for the last month or so, okay.
B
Okay, all right and then in addition to that, we have some recurring meetings.
The CN CF took on user group meets on the first and third Mondays of every month and then CNCs sig metric meets the first and third Thursday of every month at 11 a.m.
Pacific, and so those are also good things for folks to attend them.
B
So, moving on to major events so cube, con China has been cancelled.
B
We do have cloud native zero, which is going on literally today at the end top of the hour, and we have a link here to that webinar, where our very own Frederick- and you know, Bobby will be talking about the zero trust based authentication with spiffy inspire and under some at OPA, which is very exciting.
B
We've got the cube con cloud native Europe that will be happening on the 17th through the 20th and that will include the NSM con.
You know that event will be happening as a co-located event.
I need to go track down the events, people to get all the details about the virtual event, but it will definitely be happening awesome, so the ODS is also occurring.
September 28th to 29th they're hoping to in you know, I, don't think that's actually happening in Los, Angeles I think it's well.
B
Actually it's currently on the schedule in Los, Angeles they've not yet announced going virtual.
So they may not know.
Aeneas Europe has been postponed.
B
Cloud con pluggy to North America is still scheduled for Boston and that CFP is currently open.
It closes June 12th, so I would strongly urge folks to get network service mesh related clocks in.
We did very well with cube con Europe in terms of folks getting there and SM talks in.
So it would be very good to get a whole cool raft of them here as well, and that is what I've got here for events are there?
Other events folks would like to draw attention to oh.
C
Just quick update, actually the China event is his virtual.
Now it's not canceled its.
C
This physical event, but it's going to be over.
B
Would you be willing to fill in some of those details in the agenda for next time, yeah.
B
Thanks cool, so do we have anyone here from our social media team.
B
Okay, I do note that we they did update for today, so we're now up to seven hundred sixty two followers, plus one from last week, 23:02 following plus five from last week and thirteen hundred tweets or retweets plus fifteen from last week. So we had call reminders that went out on Twitter and other social media. Last week's video recap from the meetings, the CNCs weekly, webinars, various of other events and some general things around networking and that we're being retweeted and then for LinkedIn stats worked 162 following +4 from last week.
B
We got a link to bandwagon a little bit later and the content is the same as the original Twitter content.
B
And then the current plan is retweets, contributor, podcast and the various NSM Connie you 2020 to promote registration, prospectus, etc.
B
Awesome anything else on the social media stuff.
B
Cool, so I want to draw folks attention to the fact that we now have our annual review document up for network service mesh. So this is something that, as a CNCs sandbox project, we do annually, and so this has been posted up for review. It has a bunch about the progress we've made in the last year. I would actually strongly recommend that folks go take a look, cuz I was actually kind of shocked and how much we've accomplished in the last year and I've been here for it, and so you can go.
B
Take a look at that document and again any suggestions for improvements as with an EPR are very much welcome.
B
Cool so, additionally, there's discussion going on in the VL 3 spec, that's starting to veer into the direction of IPAM.
So this is a document I think we've talked about before.
Do you want to go ahead and talk a little bit about the ikm stuff that you've added here?
Denise?
Oh.
D
Yes, I just put ideas on how we can implement Pam for the first step.
So please take a look.
Any comments are welcome.
Yeah.
B
And just to be clear, this will just be the IPM for the BL free beverage service in point in that resurface, mesh I Pam comes from the network service in points, and so they can do.
It, however, makes sense to them, but we do need to sort of solve this problem for the virtual layer.
3 and I see that's being built, and so we definitely wanted to get some broader discussion here of how to approach the problem and I know.
B
We've got a bunch of folks in the community who have sort of broad experience with these things, so it's always good to get.
You know, experienced hands involved with part of the discussion.
B
Any other questions on that discussion.
B
Well and the the last thing I wanted to draw attention to, and certainly I'm interested in other folks, people are things people interested in is there's a discussion, that's starting up around the registry API and perhaps simplifying it going forward, we've sort of been stuffing our toes on some of its over complexity as we've been going, and so there's a whole discussion around that that's occurring right now and again.
B
This is one of those things where the more voice is involved, the better, and so it would be really really helpful if you, if you've, got some interest in this, please go ahead and get involved.
B
Call anything else that folks would like to add to the agenda.
B
So it's I think a little bit of a light week, because we've we've there's been a long weekend here and but okay cool.
So if is there anything else that folks would like to discuss before we conclude today otherwise I'm inclined to yield back the time.
B
All right, excellent!
Thank you all for coming and we'll see you next week.
You.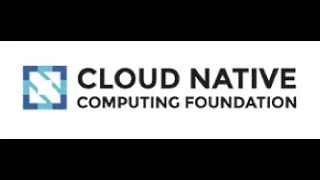 ►
Description
CNCF Network Service Mesh 2020-05-26