A
Welcome folks I've gone ahead and stuck on a link into the chat for the meeting met.
So while we're waiting to get started, if you guys could go, add yourself there.
That would be fantastic.
A
Hey so just so folks remember, we do record this call and it does get posted to YouTube.
So keep that in mind is good.
Also, let me go ahead and stick them.
You had a bunch more folks destroying the link for the meeting minutes.
You can go at yourself well,.
A
Also, as always, if you guys, if folks have things they would like to see added to the agenda, then please feel free to go ahead and add them, in particular we're trying to track and report on the things that landed the past week and the things that are in progress.
So if there are things that are not already in the agenda that matches those criteria, please add them.
There I want to make sure we give everybody calls out call-outs for the good work they do and that we get some senses of community of.
B
Yep, let's get started so welcome to the next network service, so much meaning.
So we have this particular meeting which occurs every week at 8 a.m.
Pacific.
We are also involved in the telecom user group, which occurs every first Monday at 8 a.m.
and every third Monday at 4 a.m.
we are also involved with the C and C of networking working group, which is currently being rebooted.
So we will have time we'll know what time that comes on pretty soon so.
A
Also, is anyone able to share the meeting minute so we can all follow along as we go.
B
Well, continue on, while we, while we wait for somebody to engage leash err meeting with it's so major events that that are coming up.
So we had a CNC F webinar recently I believe we're waiting for that to be to be posted.
So.
A
Posted at the same day, I'll call ya.
Let me let me go find the link.
We actually have a playlist of MSN videos that they put together.
I didn't even realize this till last week, nice.
B
Should probably ask if they'd be willing to split the meetings from the from the events, but not to and Bri on this point.
B
So we also have so we also completed sorry.
We also have open source summit coming up in Leon with a way they talked accepted by Ivana and Radha Slav, which is introduction of anism.
So, if you are going to be, there definitely feel free to talk.
Whoever is sharing we're currently seeing your code, not.
A
That's appreciated, but there we go.
B
Oh cool, sorry, my audio is doing a couple.
Weird things.
Can you still hear me yep perfect?
So we also have cube Khan and cloud native Khan where we have NSM Khan announced and we have the Culver papers have already.
Proposals have already been closed and the talks have already been posted for both Cube Khan and NSM pond so feel free to take a look at the schedule and.
B
Definitely definitely let us know what what excites you as well.
We have cube Khan and cognitive Khan Europe in March roll coming up, it was going to be in Amsterdam.
B
The call for proposals is already open, and so that's why we're we're calling it out at this point and I believe the calls for proposals, I think and in January, who.
D
Did this it was there just minute ago, yeah.
B
I was definitely there there.
It is okay,.
A
I was trying to eat something, I clean up the wrong set of things, North, America piece and and instead made a complete mess of it.
We should probably get links to the CFPs.
Oh.
B
I made a mistake: me, notifications are in January, but make sure you have your proposal in by November 22nd yeah.
D
This means that before we go to cube Con North America, you should send your proposals for their next already exactly.
D
Would expect to at least go to not North America see how things are going.
Maybe you know figure out what next things I don't know.
Okay,.
B
I think it's the size, so the larger that the event gets the more further out ahead.
They want a plan and keep coms getting huge, yes, but they also they.
D
Move the dates like two months hit the end of May. It's like end of March.
B
Cool anyone knows of any other events.
Let us know so.
We also have the social media, community, team and I believe I saw Lucena on the call.
So you have the.
C
Great okay, thank you.
So the last week we gained a few more followers 14, followed about 15, more and posted tweets and retweets 21 and I posted and there's links to all the new posts so close to the pre-registration for NSM con.
Be sure to add that to your cube, con registration and the $50 fee will go to the CN CF diversity.
C
Scholarship friend, the I've, also posted on the webinar October, 2nd I thanked our lunch sponsor Juniper Networks, and also sent out a thank you to the four different network service, prong and network service mesh con sponsors. So this week, I plan to promote the individual sessions and speakers that were selected in the lineup for Ana Semin I'll, promote the sessions at cube con and sends more reminders to pre-register to NSM con and also promote the sessions at open source summit can Europe later on in this month.
C
So, when available I'd like to share a link to the telecom TV interview from ons, if there was a video of the 5g panel from Linux Foundation, networking I'd like to share that as well. I did retweet the ons keynotes link and the contributors podcast when that's available I'd like to share that as well.
A
This is all fantastic.
You just do such an amazing job, helping us it's very much appreciated.
Also, in addition to all of this, you pointed out a nasty bug in the website in terms of being able to copy and paste text, which I think is now fixed, Oh.
C
Wonderful.
Thank you so much.
A
Almost everything is easy once you know, you're screwed up.
B
Yeah we share everything except for the ability to copy and paste on our website.
B
So that's that should be fixed now.
That's.
C
Awesome that'll make everything easier.
Thank you so much.
A
So the other thing that may help you as well I noticed you've been taking screenshots, but the anchors used to over scroll that's also been fixed.
So thanks we'll show the things that you want them to show.
Oh.
B
So we have announcements, do we still have buzzing bugs available.
A
I believe we do, these are great bugs for beginners, because they pretty much tell you exactly where to look and they tend to be things like there is an you know.
Some sort of unusual mill check that needs to go, there's a mill trick that needs to happen or something like that.
So these should be very, very good.
Beginner bugs for people to get started, we've been sort of intentionally holding them open, so the beginners can grab them or obviously we'll go and fix them before the release.
A
If it comes to that, but we would they make really good things if you just want to pick up and try some stuff.
A
By the way, I noticed we had a lot of additional folks showing up so I'll replace the link to meeting minutes for folks.
So you can add yourself to the meeting minutes.
So please do that yourselves.
There well.
B
So we have the status of the project so II do you have the four full.
A
So this is what we're gonna focus.
Please feel free to add your stuff I not try caught everything going by, but the first one I wanted to mention is we you've probably noticed.
We've been some remain testability issues that came out of the blue.
That didn't appear to be related to any code changes that we made and they were all happening, I believe in AWS and so I think Artem has finally chased them down.
A
We've got a candidate or what may be the roof um having to do with something wonkiness in an update that AWS me to it see and I.
Do you want to say a few words about that?
Artem.
E
Far as I know, action today, Sunday listening, so this is Mike. That's five semi shoes, yeah.
A
So effectively are done figure this out.
It's a very obscure kind of problem, he's really good at those.
We think this is the root cause and he's currently attempting a fix that would downgrade to the previous releases he and I it's a pretty good indicator.
It was the root cause that the upgrade of USC and I happened at exactly the same time that our inter-domain tests started having issues, but this.
This is why we test on a bunch of different platforms so that we catch things like this, and currently the tests have been disabled.
A
While we work on fixing the issue is: there's no point in failing code changes that have nothing to do with this field.
This CI failure cool any questions on that, alright, so things that I noticed that land it this week.
So do you want to say a little bit about a Slav about the colonel, fort or support for metrics.
G
Yeah so basically no more.
G
Yeah yeah we quit slow down in Qatar bits and but yeah against is not merged, so it introduces metric support for to come forward.
So I I used the the model that DP was using with this source.
Something and destination does something it's not moral, so is the same, and it should yeah interchangeable, fabulous.
A
um Have you talked to Matthew, Rohan I, don't know whether or not he's planning on doing any updates to the skydive support.
Oh.
G
Knowing him on time Journal, it.
A
Might be worth reaching out to him and see if he'd be interested in showing some of the metrics on those links.
It's the kind of thing that he often likes he's been very kind to us on the skydive front, plus he knows the skydive community people they may even do it.
The skydive community has been incredibly generous with us.
D
I cannot just this is here is so first, this is actually I mean after we figure after even figured out.
D
You know it's pose this matrix, actually yeah yeah.
This is the first time that we have some working meetings based on the infrastructure of this.
D
Existing and based on this essentially Ivana has prepared a set of patches, PR I, believe we wanna dot actually adds exposing the these matrix in the parameters database.
Oh it's.
A
Fantastic, could we add that to the in progress I'm.
F
It was finished, but I'm currently trying to basically the smart master.
D
In progress of what became followed for the next meetings and.
A
In progress is super, how focuses the first place?
I go looking for things that I fractionally ended this week and.
D
Then, of course, if we can do this like, if we can keep Mathew base on top of this and to show some big statistics, that would be.
A
And I would love to also see I presume.
Your patch has an optional way for us to install Prometheus, so we can go.
Look when we're playing on our own and see the Prometheus metrics land yeah.
D
Yeah, even I, don't know about Prometheus what was I mean.
We talked about health, charts and stuff yeah.
D
Looking forward to see the PRA review, it's actually there.
F
Upstream, but something idea it's the C is failing.
A
Okay, that's awesome, so no metrics are super.
Important observability is super important, so I'm delighted to see the stuff finally landing and the good news is.
We should hopefully get a fix for VPP agent.
That will looks those metrics as well, so that we can get that working too, but I'm glad that you guys continued moving all this forward, because it's important to get it done.
I.
F
Think that VPP agent matrix are coming.
F
From the regatta community cool.
A
Excellent, so the next one on landed this week is the vastly improved build times.
Do you want to say a few words about this.
E
Yes, now we built binary, spawn host machine and then just copy the binary file to the docker image that helped us to improve the speed of building and excellent.
Also in that PR I removed many old targets that we had in k-8 makefile.
D
And I think that's all for it.
I think that improve is a very weak word here.
It's like I, don't know, maybe jetpacking the build or something like this.
So.
A
I mean III different, some local lovers myself before and after because I'm serious and I have almost a perfectly optimal build environment.
I got a very fast laptop I have a very fast internet connection, and if I cleared out my daugher cash before inserted from a cold docker cache, it was taking me 15 minutes to build everything.
You know make a safe with these 50 15 I thought yeah.
With with this new patch that vastly improves the build times.
It's it's down to a minute or less from a cold, build it's just incredibly faster right.
D
Doing minus J for something like this, because actually these words now.
A
Happened.
That's awesome now.
I'm really excited!
Oh!
No, that that's that's!
That's even more exciting job.
D
Thank you guys.
Thank you.
That's 3d, yeah, hey.
A
Very cool, mm-hm cool, so next up we had some open tracing improvements.
Do you want to say some things about this Andre yeah.
H
A bunch of interesting improvements at did the both ways DK and SM, and actually I'm almost finish. It is decay like approach for MSM, request and close it's in a pull request at the moment and could be look at by you guys, so it do the same as we have a decay for the end points, but do for the entire chain of very questing and closing wear network service requests so for now open tracing shows pretty cool, actually traces. You can have a short demo if I can share my screen.
H
The slavka sharra screen for a moment I will show how the open traces look at the moment.
H
Okay, do you see my screen yeah, okay, nice, so this trace for pretty complex scenario when with that the plane is died on the remote side.
So, firstly, we do requesting a connection, so we can figure out on any place what's happening on by looking to attach it with locks and so on.
After, for example, we see with that the plane down stuff.
H
We know what is doing sending remote connection update if the plane is down and on kubernetes master node, we receive events and when we receive even when the plane is died, we know what to do with a link and do the healing itself if all the stuff- and you can figure out what happening and mostly in real time and if any error will occur, it will be market here in up interesting, cuz, the error.
So it's more obvious what to do.
If you always chain.
A
It's really amazing about this is rather than having the fish to wants to figure out.
What's going on.
When you have any kind of a problem, you can literally get down to the individual sub part of the code and what it was doing and where the error originated through the system and or you can also see what goes in and goes out at every step, plus any logs that are happening at any stuff.
Yeah.
H
One more interesting point here is: we just need was spam identifier from our unit container.
So, for example, client do they request the first time and any healing like, but the point down, and so on happening inside the nest.
Man we'll be automatically added to the first traces when we requested a connection.
So all the lifecycle with healing will be automatically attach it here.
A
Fantastic that is really really awesome.
This should make it much easier to track down what's going on inside the system.
A
So one quick question: have we looked at the possibility of being able to export and attach the open tracing when we have CI failures, yeah.
H
Yeah yeah, actually it just could be that the trace could be downloaded by using just the cool stuff.
So I wanted to do it next, just to download all response, I need just it's just JSON and it could be imported by jagger UI, just by putting in JSON file here to track what is happening.
H
Do the next step for I'm not sure if it will be a good idea to include for all possible tests, but I think about improving cloud testing stuff to do if a test is fail, it so enable racing and run it for any traces.
Yeah.
A
I think you're right I mean basically if we have test failure, that's probably rather.
H
To eight races, yet yeah.
A
Because then, then we can literally say: okay.
Well, we had a test failure.
What happened and you can't roll straight into the track, trace and figure out what happened, which would mean it was easier to track down test failures, yep.
A
Cool but that's I find that very exciting, but I'm highly excited by things that make it quicker and easier to develop.
So.
A
True I mean there's definitely offer upper-upper ability, considerations here as well, because now, if you've got some problem that goes wrong in the system, you could be exactly where wrong.
It should hopefully lead to much more interesting bug reports as we start getting those in from the field yeah.
A
That's the kind of work we're looking for yeah.
A
And then we had the SDK style refactoring of the VDP agent data plane.
We had that land this week.
Do you want to say a few words about that Denise.
H
Probably I think denise has some troubles with audio today.
Yeah the SDK factoring cause margit.
Next, one will be.
Is decay like refactoring for my stuff for entire MSM.
D
Probably we have to inspect this refactor and can figure out.
The kind of order could be a trivial into this thing.
A
I think that that patch trying to member I want to say that that patch actually did at least make sure that nothing broke in the kernel.
Foreigner yeah.
D
Of course, that's not the point.
The point is like to also refactor it in the same way so that they all look like that.
A
Would be much appreciated, I think.
A
Part of the conversation on that pier but I'm not sure yes,.
A
So that's good cool, so that's the stuff that I hoped that they'd landed this week that came to my attention is.
Anything else landed this week, folks for to talk about I.
D
I, don't have anything that Leonard this week, but I have a question because I would have to probably drop in a couple of minutes, so I just wanted to ask I put it on the bottom here, but I just want to bring it up with the community in general.
Cause I think that it would be a longer discussion.
Probably we should you know next time.
Probably so, essentially, I was talking to some guys around here and I got a pretty complicated question that essentially boils down to.
D
How do we do it noisy neighbors neighbors, like we don't have any quality of service, no like SLA guarantees and what we have been saying?
Okay, so this is not.
This is a function.
This is what our ticket sitter, but essentially providing some guarantees about the bandwidth or something probably is not that far from what we want to do with NSM.
So I don't know, maybe maybe it's a long excursion.
We will educate the PR spec whatever, but they've been just in kind of initial thoughts from from the community here.
What what?
What everyone is?
A
A very initial, it's it's definitely an important question and it's a very interesting question and- and some of it is I- think you've partitioned it correctly right, because there are two places you might stick costs related stuff.
One of them is in the innocent borders and then the other one would be in the particular asses and in fact, I think we have a talk at an assembly on where someone has actually stuck some interesting cost discovery stuff into a Tennessee and they'll be talking about their that their so-called.
D
Nec is going to prevent me from floating quit.
You know just random broadcast packets just.
A
That's the question of the four aside: I was thought that the comet I was making about the NSC said I think there's potentially something there for both of them.
um The other two comment: I'll make having dealt with a lot of costs over the years, is a really deep networking guy and having dealt with a lot of really low-level forwarders.
Is that.
A
Cost is almost never the answer.
Sometimes it is, but it's almost never the answer, because it turns out simple cost things like police ORS are very useful right, basically saying I won't let you flood me out yeah complicated cost things like RSVP or you're, trying to reserve the bandwidth across a complicated system.
Those are almost universally a bad idea.
A
um You know, and because the interesting thing about costs is in a really high-performance forwarder up doing whatever you're doing for cost actually consumes way more resources than it would take to just service the packets appropriately anyway and to offer foreigners, but police sirs are potentially very interesting.
A
You know, police are some shapers, are potentially very interesting in the system, so I think there's definitely a really interesting conversation to be had here around what we might want to do so yeah.
That is interesting, but the reason I sort of made the initial comment of cost is almost never the answer.
Is it east half the time when someone taught wants to talk to me about class?
They want to talk about the complicated RSVP version of cost.
That's been sort of a universal fail.
B
We can also look at some of the building blocks as well.
So if we take a look at how an SM is built, we we know which streams come from, where not only from an individual endpoint, but also across a whole flow of packets, and we also have all of the the monitoring primitives there as well.
So it may be possible to have something that can monitor the the overall quality of a connection at a high level from end to end.
B
And if we see that there's issues with noise or something similar, we, it should be possible to get enough context on any given connection and any given node that we can then have something try to try to remediate and in a variety of different ways that the first start, the first part, is getting all the primitives there so that we can measure measure it without destroying the the overall performance of the of the system.
And so.
A
This is almost certainly going to be more interesting.
Coming from an NF.
U perspective than an enterprise perspective, you guys potentially could produce an amount of traffic that would produce these kinds of noisy neighbor problems as they're flowing through a CNF um there's just no way that an enterprise app is going to produce enough traffic to matter hey.
A
He just can't prickly can't drive enough traffic compared to the speed at which the border can forward.
A
So, but this this this needs to be even more interesting when we start getting the hardware next stuff in because right now, if you really want to be driving enough traffic through the box, to have this be an issue, you can't have the kernel in the way right.
It just doesn't work so, but I think this is a very good question um and you know I'm trying to think of like the places you might stick it in.
A
My initial thought would be that maybe a cost context might be the way to handle it as part of the connection context, mm-hmm.
D
Requesting bandwidth or kind of I wonderful guarantee.
Well, you.
A
Have to be careful about what people believe when you say things like requesting bandwidth is again, we can give them shapers and police errs, but I don't think we can actually guarantee bandwidth.
A
I mean it's sort of the difference between the RSVP approach versus the the police or some shapers that actually do kind of work, because, if you say I can guarantee you bandwidth, that could mean a number of things.
It could mean things like I guarantee you bandwidth through your fort I guarantee.
You been with out-of-the-box, you know from from here to the actual physical network.
um What those people who want to at guaranteed bandwidth really want is end-to-end guarantees, but that you're into the world of RSVP, and we all know how that story ends.
A
So you know, but it's an interesting it's an interesting problem to think of.
If we can think of something smart, there I'm I'm totally open to exploring possible solutions.
As long as we don't go down, I mean maybe we'll even come up with a smart solution that gives you the things you wanted from RSVP, that isn't RSVP and that would be glorious.
D
So, at least my understanding is that this.
This is not something that you want immediately.
It's just kind of an open question that probably people are going to ask more and more.
If someone asked me that probably there would be someone else or to figure it out and say: ok.
A
Take us a while to think about so getting the idea seen do something about it is really fun.
It's not going to be something that we figure out a fast solution to being I sort of cavalierly said we could, we could add a cross context, but that's actually not the hard part of the problem and.
B
I suspect some of these requirements come from from some historic areas.
Like you look at something like ATM like ATM, you can give you a guarantee that a certain circuit will hit a certain level of bandwidth and when you look at the line of thinking over time, the ATM crowd shifted towards the MPLS and then eventually are shifting towards something like sr a survey, 6 and so on, and so some of those thoughts, I, think, are still prevailing from that concept of I want a dedicated circuit.
B
That provides me a thing exactly, but it's also very rigid and doesn't allow for the system to basically refactor itself over time as the as the conditions change the balance yeah.
D
I see where this is slightly more a telco, telco, I kind of wanted you and it's not absolutely valid today.
What you're saying I think this does specific context when I hit these conversations, mostly about okay, I live in the cloud, and you give me a network link.
I want to be sure that I'll be able to send my five packets where I want them, not that don't the bandwidth will be taken by my neighbor that actually he's doing some weird stuff there and yeah.
A
It's interesting is it's not just the ATM guys anybody who's ever dug into taxes.
How cable modems work like those guys like they do cost like you would not believe if the DOCSIS guys tell you that you've been have 10 bytes, every 10, milliseconds, plus or minus one millisecond.
That is exactly what you will get.
They are not around here.
I have no idea, I mean I'm sure they have applications where it matters, but man are they really serious about that?
D
That's a conversation to be continued yeah.
B
Think the short answer is: if they need oxygen, we compared them to it.
A
What do you think about even DOCSIS doesn't try and really give you end end it's giving you the moral equivalent of a single link.
You know that that cross is the moral equivalent of the class you get on the last hop so which is part of why they were so amazingly successful at it.
A
Cool, that's a good discussion and thank you for raising it before you had to drop.
A
So moving back to in progress, so the API discussion stuff is continuing.
I think what I'm probably going to do just to start moving, that ball forward is break out just the API piece as a PR, so we get something we can merge and then do one for the helpers and then do one for the sort of converters and compatibility layer, and then we have the pieces in.
So we can start looking at the strategy we discussed last week of building of wrapping things and they had various adapters.
A
So we did the extensive discussion of the API stuff last week.
If folks want to go back and look into that, and then you know the slides are actually up there, you can go, take a look at them as well they're linked here.
um The next up is for you, Andre the network, styled SDK style, refactor of network service manager, yeah.
H
I think if they are mostly ready, so they have working lost to test fail it inside it, so I hope you'll pass VCI and it could be looking more carefully. I have made a few attempts to make it into smaller pieces, but it actually took you took more more and more time, so I would I think ask you guys to try review it in the current shape about 16 changed files.
H
At the moment, most of em are pretty simple, since it's just a different chains of operations like not a plain programming or assigning a connection or creating across connect and so on.
So most complicated changes related to monitors and how it is handled, but in general it become more easy to read them to understand, rather before so I hope it will go in this way.
Oh.
A
That's awesome so then excellent, so we we've got the ethernet contact, stuff and I think this is still in progress.
I know, Denise doesn't have his audio right now, so he probably can't talk about it, but he basically decided this was easier to do after the data plane refactor, and this effectively was put in to solve a problem we had on he'll, where, if we healed you to a different NSE, you might have the ethernet address of the previous NSC in your cache, and so you might not immediately get service.
A
Well, the ARP cache figured out. There was a problem and got invalidated, and so the Ethernet context stuff will effectively allow the NSC to communicate back its Ethernet context, so that when we have to do a request for a he'll, we can get the same Ethernet context from the new NSC.
A
So sr v6 support, um that's still in progress.
I think Artem is working on that it's currently blocking on a fix from VPP still, but they now have figured out what they think the problem is.
Is there should be a PR shortly?
I know there are certain people on this call who are very interested in the SR v6 stuff.
So.
A
The kernel forwarding playing rata Slava I know we should have had this held over.
Is there anything in progress there?
Oh.
A
Sort pipelines so alex has been working on porting RC I from Circle C to observe pipelines. Do you want to say a few words Alex about how that's going well.
E
Things are going not that fast, but progress and today I'm I, think I got success with helm charts.
So we are continuing and integration tests running okay and after the whole CI thing will stabilize where I become continue to mmm to build in a parallel as your as your pipeline, CI beside the circle CI and then to switch to a new CI.
Something like that.
That.
A
Would be great, I mean the Azure pipelines? What are the advantages they have is that Microsoft has very kindly donated enough capacity for us to run our CI on them for free, which is quite quite kind of them, so hopefully we can get switched over and- and you know they, it looks like quite a nice system.
A
Cool Illya.
Do you want to say some things about security number, four or the GWT stuff?
Oh yes,.
E
They are actually is raging and it's even best the whole CI, it's green.
So please take a look Oh, fantastic.
A
That's very good cool and then Ivana.
Do you want to say some things about the metrics observability stuff.
F
I think I don't care something more.
A
So I think that's we're to the end of the agenda.
Is there anything other folks would like to discuss.
B
Well, if there's nothing else than we can you back 15 minutes of time?
Oh.
B
All right well, since nothing else has come up.
Thank you all for attending, and we will see you all at the same time next week take care.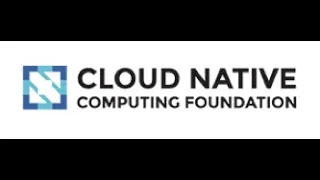 ►
Description
Join us for Kubernetes Forums Seoul, Sydney, Bengaluru and Delhi - learn more at kubecon.io

Don't miss KubeCon + CloudNativeCon 2020 events in Amsterdam March 30 - April 2, Shanghai July 28-30 and Boston November 17-20! Learn more at kubecon.io. The conference features presentations from developers and end users of Kubernetes, Prometheus, Envoy, and all of the other CNCF-hosted projects

CNCF Network Service Mesh Meeting 2019-10-08