B
Hey, can you guys hear me.
B
Alright, apologies normally I try and get your five minutes early, since the meetings are not starting with the host remark, but I thought it'll.
B
Cool a few minutes for folks to turn up.
B
Okay, let's go ahead and get going.
Let me go ahead and share off.
First of all, before we start walking the board um talk to me about the things that you guys need help with.
What are you working on?
How can I be of assistance, hoping we could work together?
I.
A
Think at the moment, there's no help actually required.
Probably just Denise is waiting for a document.
I know.
B
Are in a solution far away.
A
Meal three but yeah.
We have plenty of work which needs to be done in areas of open policy of our garden zone.
Excellent.
Okay, that's good to know every day.
How are you.
B
I'm fine question Andre on the only and that resource manager, stuff, I I, know that you're, starting with the device plug-in version rather than the callback version, which is kind of curious.
Why I've.
A
Not yet ended, it come back stuff because.
B
I here's my general attitude right, which is I know we have this weird racy thing that showing up in CI that's hard to reproduce right, but the callback approach looks much better to me.
The device plugin approach, quite frankly, yeah.
A
Actually, at the moment, I wanted for both device plug-in and the call back to be unified in one code base.
So it was just possible to start using both variants.
So so.
B
I mean if you would like to have.
B
My god, since is this right, which is the callback stuff, can work and it certainly looks quite reasonable.
It also looks very very nice and easy to use, and there are a few questions.
B
I've got to make a lot of my own ad about being able to properly get the identity of your peer, but it looks fully resolved Abul to me, I just haven't got the immediate set of code in hand, but if we can get that stuff sorted out, then I would kind of frankly, almost prefer just doing the callback from the network service manager and move the device plug EBIT sperm NIF down to the four adores.
Does that make sense?
Yeah.
A
Yeah yeah I will update my PR with a callback if one single entry point for one s, manager and optionally.
If user will use a device plug-in, it will be additionally allocate workspace for using ma, Eve and so on.
So.
B
Question?
What is the advantage to supporting the device plug in if the callback is working.
A
To have mean, if interfaces to be also supported.
B
But if pull back is working, the amendment would probably be more properly something that came from the border or.
A
One to deal with probably.
B
Yeah because I'm also thinking in terms of sort of like simplicity, the code base and also the dependencies involved, because the research.
B
Is using callback then?
Basically it's you know, but it's a pretty like thing.
It doesn't actually need to bring in and even Kubrat a use dependencies into that rich service manager, yeah.
B
And one of the things like but I, keep running in my head is I when things become too large and with the extent of a single thing becomes too large, when a single thing tries to do too much, its dependencies will almost inevitably bloat out and so I keep an eye on dependency scale.
Other thing not because it's good or bad intrinsically because you could have things that are very good with very broad dependencies, things they're very bad with very narrow dependencies.
But it's something that has a huge number.
B
That's the dependencies grow, the probability that you have scope, creeped beyond a good idea increases.
Does that make sense.
Yeah, yeah, yeah, yeah.
B
You know, and it doesn't look it like I said it doesn't you there are really a lot of exceptions to this rule in both directions.
So it's not a thumbs-up thumbs-down.
It's a probability thing like I, tend to think of rules of thumb for me as things having to do with probability rather than certainty right.
So, if you're, if you're doing X the probability of Y, is much higher, it's generally the way, I.
Think of my rules of thumb.
B
It also send device the rest of you moving towards having the callback using the callback stuff for the never service manager and then moving that I might have the device plug-in stuck to my my off to the reporter.
D
Yeah I think I think that definitely said: I need to take a little bit more through sanitary, some of the implications.
But to me it sounds like it's a good idea.
A
Nice, it is okay funny this.
C
Correlation I have one question related to well three and see here: I, don't quite understand where we should start work on well twins here, because we have a two entry points: for example, SDK repository and one area per budgetary and as I understand it when start work, yeah, I'm, Anubha and Frederic when start in SDK repository.
Yes,.
B
I think, actually it's you gotta.
You got a strange answer that sounds like Frederick and I disagree, because the nature of the question that was asked right, because your question is very rational.
Where should I start this beyond the place that I went to in your first suggestion was: let's go, lift and shift theater domain work and the internet name.
B
Work is going to have to be subtly reworked not just lifted in shifted as we moved the SDK and so I am actually wholeheartedly in favor of starting the DL free work in the SDK as long as we're not doing throw the wholesale lift and shift of mono repo code, because often that code is glued to various pieces that we don't want to move.
Does that make sense?
Oh.
B
Does that make sense to you Frederick?
Does that likely end up with your feeling, Felicity yeah.
D
Because my concern with with in the NSM mono repo first, is that we'll end up with a very strong dependent set of dependencies to that repo and then we'll have to redo any everything again to get to landed back into the SDK.
D
The mirror image of my concern in the other direction, exactly and and I think that the SDK is far enough along now that we can safely started building on it.
There's one last part that I'm working with on the ICMP responder for the SDK.
It's built on the SDK, which is I, just need to get that that connection working between the network, surface, endpoint and and the MSM, so that so that we can communicate over the socket and once we get once I get that part done and then I think we should be trivial.
D
Getting the rest of the system up and running.
A
Okay for our tomb, his progress with our guard he's trying to implement move implementation of we're got Welsh can shake into the protocol into the plugin.
He already had so probably hoping one or two weeks we'll have a handshake work, link and we'll move to a security to be implemented in in plugin.
A
And for Dmitry Sergei meter is working on sir IV stuff, so we put in call together and working on document to describe use cases and how we see it should work. So after it we could discuss with you guys. Probably we could share or start another meeting to discuss how it should be after understanding will be more deep and.
A
We have some specs regarding open policy agent examples, so that's planet to char respects as soon as possible.
Probably next few days.
B
It's more interesting what I give myself before I speak.
B
That actually sounds fantastic cool, so since the things are more or less going smoothly, is there anything that the other them you know to be a big issue and feel free?
Is there anything that folks need, in terms of you know, assistance guidance, beer, I'll, walk through, etc?
Yeah?
If you have any.
A
Documents describing thoroughly they'll be good if you could share with us.
B
Reminder there's a whole bunch of stuff, that's be stuff, but I've got some dueling stuff yeah.
A
This will be helpful, also already discussed if you want just like a bit I'm trying to unify the building and the testing approach for all sender.
Applications like forwarder.
A
Enhance manager and plan to push initial fix into my forecast today, so those are pull classified cool.
A
So from our side, the moment.
A
Yes, you have any other questions.
C
He's from my side, I have provided to be.
Ours, too, is deeply appreciative.
They are ready for review.
So please take a look.
C
Also I went to fix one back related to floating inter-domain rated to mana Reaper Reaper I have provided a link to the issue. You can take a look.
B
Cool we'll definitely do that.
um What are the thing I do, what a common one which is I do appreciate the proactive way in which people are picking up issues and buds related to the stuff in the mono repo part of it gives us the space in terms of interests.
To do this, refactor is that we have a really solid codebase to begin with in the mono repo we're just modularizing at improving the various things that we can bring.
B
Some more advanced features through the authorization effort and the world is very patient with that, given that it's a really solid, codebase I mean I, had some people.
B
It just worked, and it did what you said it was going to do, and so that's very good and the whole.
You know and the fact that we're very responsive to all the people who are kicking the tires.
It's also incredibly important, very much appreciated.
B
Anything else before we conclude for today and then we'll reconvene at the next call.
Yeah sounds good.
All right talk to you later.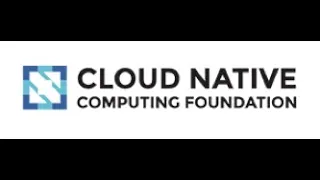 ►
Description
CNCF Network Service Mesh PR Issue Review Weekly Meeting 2020-04-28