C
Happy Tuesday I think it is.
C
With all of the working at home, the days can blend.
C
How cool Michael it looks like you're on the holodeck.
B
Richard, if you're talking I, can't hear you.
E
Yes, I've been talking all this time.
Can you hear me?
No, yes,.
E
Very good, very good, so anyone who's in the column talked.
E
Into into the thing, and also into the pocket, also as Matt just roll ideally lock into your browser, so we can see who you are.
But if.
E
So I think we should get started and by and large establish a precedent of starting st, not CT, to be mindful of everyone's time and not just sit here for like five minutes, so the territory apart first, the first as you can see, I did my thing in just right and stuff which we talked about.
This bullet points you're also more than welcome to start doing this if you want, but still we are following the discussion, as is, but that saves typing effort later.
E
So you know remember your right to write yourself into the attendance list for all these reasons, because that gives us kind of an overview of the long-term development of this call, if you're on this unity of slack, a few modern welcome to just toss your hello, your name your whenever into the public channel and just say, hi, everyone else or you here, where you have interest, also ideally set an avatar for your for your account in a perfect world, it'll be a photo and also.
E
That's everything to enjoy from my and any other items.
E
Cool so POC status.
I wasn't a few seek hold last week this week last week, so I poked them again to please vote for the future and please vote for detective course.
We had zero replaced there and they promised to do so, but I haven't seen a little check today, at least on the question of the user survey.
Basically, it was not fully specified, but basically here we can do you service, as always, if we want to if we they're useful and.
E
Can use it if they want to and if in doubt just ask and they will adapt the official process so that documentation actually reflects the guidance from last from us from last year's econ, but that hasn't happened yet as far as I could see.
But we are basically okay doing user service.
E
And also, as we were, having our monthly called with CN CF with my community set on.
Yes, they also help Chris about taking this to do back to TOC on the internet.
Using calls to please get on third chair and active course, as per the official documentation.
I seen see if we're actually not a real working group.
Yet, of course we don't have the requirements for it, but that's.
E
That's the TOC status.
Next one is cortex into incubation due diligence and just to get a feeling of the room who actually managed to read this document before we have that call so that's to keep your hands up so I can count.
E
Okay from the people, I can see my video it's four, it's five.
Okay, so that's good.
Hopefully it will become more important.
As a reminder.
We are trying to establish a practice where people read the documentation and working documents and such before the call.
So we don't have a case of existed reading, but.
E
So, let's move to the document I'm going to also put this into the chat for everyone's convenience.
E
Does anyone have any high-level comments else?
I will just start walking through this top to bottom or maybe partic.
You want to walk through it.
Both is fine I, don't care.
F
So hi, can you hear me okay, yeah like before we start the walkthrough I just want to add that the only main thing that is missing from my opinion is user interviews and I wasn't sure how to do user introduced before, but I think I will first create a form that has different questions around like what users like what users don't like, which companies they work for and I'll share the form with sink observability and once it's approved, I'll share it with the users to get collect user feedback.
F
Having said that, is there some precedent on how user interviews were done before in other projects?
Some existing forms, I can look at.
G
Now I don't know there is a dedicated form.
I can ask it six chairs if they do, but I am not aware of a form specific.
F
I craft some typical questions and send it around then.
E
You can also talk me offline.
If you want yeah.
E
We also have some questions from from Prometheus team which we can use, but maybe we can take that one offline, if you want.
F
To know about that, come in or you can lead the reading.
E
Yeah: okay: let's do a quick walkthrough, seeing as three-quarters of the people on this quotient.
It didn't actually weakest document beforehand.
So time and status we can probably ignore the project is self-governing.
Accounting and I would recommend that as the sick, we put the comments that.
E
I'm doing the same game of consensus as I did last time.
Gotham.
Can you make me an editor or I just make keep making suggestions.
E
Okay, so sick observability comments.
E
So thank census.
As last time I'm going tomorrow, I'm going to write it I'm going to mark it, and then we can so the comment of the sick as I proposed.
It would be sick, observability agrees with the tree.
Do you mind sharing your screen so that that's a very good point?
E
There we go, can you see my screen or is one I?
Hopefully only one of my windows yeah so.
E
The project is self-governing and my comment as sick would be that let's take the Greece, is everyone agreed or are there any it's there?
Anyone who doesn't agree.
E
Perfect, so the next is about about having a code of conduct and I would propose that.
We also put the comment on every zero point and my proposals, obviously that we agree that there is a code of conduct course, it's literally the same as the one for four seeds.
I mean everyone agree, any any naysayers.
E
The next question is if the project has any production of employments, which are high quality in high velocity, given that two companies are doing actual business with cortex or at least which I'm aware of and I would also propose putting that we agree.
I
Am I allowed to disagree, given that I run one of those.
G
So I, usually it's a good idea to link to the adopters indeed file if they have one, because they should actually have a label at once.
If they have it I think cortex will have that one yeah so that that should that, should you really point out which ones are using it important?
That's the easiest.
F
So we only list projects in like companies and adopters or MD if they are using it in production.
Further.
We are working on adding case studies, so we did one case study with go check and this or like yes, this week, I have my second case study scheduled with the reveille, which is a German grocery chain and slowly we are going to expand the case study section.
E
Also, on a higher level note I'm trying to walk through this document, ideally as if everyone would have read it. That being said, we will obviously take the time for anyone to to get up to speed, but the concern is literally covered here so yeah.
E
Does everyone agree with section 3 that there are production deployments which are high quality in high velocity.
C
Yes, I'm sorry, what does high-velocity mean?
I was one of the questions I have when I read this in.
E
My interpretation, I, would say it's it's adoption, speed and also growth within the deployment and with maps.
E
um I can confirm as a first-hand witness is.
I
Brian Hannah from week works, hopefully cuz he's publicly said multiple times.
They literally continuously deploy master at high velocity together.
That's.
C
I wasn't disputing that.
That is the case.
Just wanted to make sure we understood would have a loss that he meant in terms of definitions.
C
Of adoption by net new entities or velocity of commits to production or castor velocity of new code appearing Amy's here, maybe she can comment because of all of these questions, if I'm not mistaken, come from the template for due diligence, I.
E
Think part of what we will be doing as the sig is to maybe try, and some of them seem a little bit ivory tower ish and they can probably be clarified a little bit or maybe there can be some consideration or guidance section on parts of this.
E
Into a working document, maybe not so much live discussion for the first round, but I agree that it makes sense, because we will be revisiting the same questions just.
B
One more comment on this and I: don't want to do rail, so we don't have to discuss it but I'm curious.
What is the process for listing adopters like do?
The companies agree should be they be the ones that submit this PR Dewey's get their approval, then can add it to the adopters like?
What is that process?
Look like so.
F
We at least like we asked our companies to submit the PR, but in case we opened the PR.
We explicitly need someone from the company to say lgt em on the PR before we merge it.
Garrett.
I
Yeah you we have to you know, there's some companies that don't wanna talk about the projects that use as well, so you have to be pretty sensitive.
Exactly that's why I was asking I.
E
Think for the for, for for the sake by default, we trust unless there is a reason to mistrust Chris else.
We have issues anyway, but it's a good point, I think that's actually within within the policy of the project, how they, how they get to list people.
The requirement is just that they that they confirm that it's happening, and ideally this happens with with names and not just with.
F
Claims- and you can also check the history of rock dust or MBE- will see HP apprised of the companies submitted it or we have an explicit approval.
I think.
I
Interestingly, cystic para maana that blog posts that they're using course recently I.
E
Just want to actually deliver the spec courses to one deliverable which we have for the next year.
Sequel and I want to make sure that we.
C
Agreed upon, do you want to keep the action items in the document, or will you prefer to keep them in the meeting notes?
I mean absolutely okay,.
E
And also I would, after copy the consensus items over back into the meeting notes, but that's basically, after after due diligence, no change.
E
So it's the project committed to achieving CTF principles until they have a committed roadmap to address any areas of concerns raised by the community.
F
So I have no idea.
What's the ncf principles are and googling it didn't help so I guessed that they could be talking about this.
E
So I read your answers to this and basically for anyone's benefit.
The top-level bullet points in this section are copied from from CN CF documentation.
I would agree that all of those are met, except for the last one, but that is basically a to-do item for for TOC, but in my opinion, cortex operates cloud native.
So the gist of the question is also positive, or the answer of the gist of the question so same for this I would propose that we that we have consensus on SiC observability agrees.
I
Indefinitely for future projects, exactly what the cnc of Principles they're, referring to our.
E
Argue arguably cortex hook-shaped part of this.
E
Here, because it's more that's rubber-stamping forward for something just as at once that quartets anyway.
That being said, I would take an extra item back to toc to ask them to please clarify: have.
I
We gone and asked the the maintain as if they're excited.
I
Can cans here?
Are you excited ken I'm, very excited, Tom, awesome, you're, one of the maintainer czar.
You excited, am I.
Think so that's three of the hwacha eight or nine maintain as through excited.
I
Is there anyone else, I missed on the call.
E
We have consensus on on point for also observability breeze and other opinions.
E
Shift document that the project has a fundamentally sound design without obvious critical compromises inhibit potential widespread adoption.
It would be arguing that we are already seeing widespread adoption.
E
For anyone who who read this or who is currently reading it, it's totally fine all agreed that we also agree basically and a reply by thoughtful or by the critics project.
F
This is another super open-ended question like how do we respond to this ID.
I
The second part is easy right.
We're definitely architected in a cloud native style mean to a full useful is subjectively I.
E
Will also argue that the question itself can be a lot improved a lot, but that's the question we have in which we need to answer.
So we need to have some interpretation for what what the question means within the context of what C and C F isn't hold operates and what they radiate.
E
Incubate I would say that both my knowledge of the project and what we are seeing documented here is, is actually positive.
I left some comments to to maybe tighten up that section a little bit, but I would still be also suggest.
We agree with the section, as is with the request for for cortex two and.
F
One more point is all the adopters dot MD users- they are all running in kubernetes.
They are monitoring their Cuban et's deployments with cortex.
We having said that, we are also working with a new adopter who is running it on bare metal.
So it's not tied into communities, but it works really well with kubernetes and.
E
Pi as a function of it being basically, the province's model community is kind of designs for for the underlying premises of antennas and so call for consensus.
Sic observability agrees but requests tightening of the.
C
Yeah I mean having done a fairly deep dive through the architecture.
I would I would certainly concur that it's obvious, obviously architected in a cloud native style.
That's that's!
That's clear.
I do agree, though, that the useful feedback for the TLC's is that the useful moniker is not terribly useful in this.
You know in terms of in terms of due diligence, so I mean it almost seems like there's a request, implicit in the question to have a little market, marketing or selling of this solution.
C
I, don't know if I'm, the only one that reads that you know is this useful?
Why would you care you know with you?
You know if you're running kubernetes or if you're running a cloud native data center, a data center, architected and cloud native sort of styles or Oracle eyeing time when somebody else's?
C
Maybe this document is up to it's up to it's up to the project to put in here.
You know: how is this useful?
Why is this useful?
It's almost a cell that what do you all think is that is that?
Are you also read here or.
E
Tell me it reads as if most of this document and the questions have been written from the perspective of hey, that might be a good question, but not from the perspective of if I'm, in the position to to actually answer those questions.
Are those well-sculpted, useful questions and again useful is subjective but I think they're just a little bit.
I've read every Power issue, not really battle tested yet, but we can feed this back and we absolutely should.
E
We should have a smaller document and we should just basically send the PR back to TOC with hey, please adaptee or your template like this.
I
I think the mean useful can also be measured by.
We have users right so clearly, yeah.
E
We're again in discussions about the meaning of the thing we're tightening up the question a little bit or tidying, and tightening up would make it out easier for sites to actually come to agreement.
E
So to cycle back sick observability agrees, but we press type in the off section.
All agreed.
I
I'm, just just a point of order: Richie like are you asking for whether we agree or whether the sig observability people agree.
E
I agree literally everyone on this decision-making body.
We have.
E
Part of why we why we need to write down who's who's, taking part too, if we ever need to.
E
So next one document that the project has an affinity for housing, operates and understand the expectation of being a CF project.
E
Political and and touchy-feely question, but I would agree with the guests I.
I
We could also add the with the overlap with the prometheus maintain errs between the cortex maintenance.
I
Like we already are used to the you know, the weekly monthly calls with Chris and presenting a cube, corn and and all of the things that go with it right like we have been through that most those motions, I, understand, I, think what this entails.
Yeah.
H
Good point like essentially, you know, expectations right.
I
I think like assuming that's what it's uh assuming that's what they're getting up getting at.
um You know, we've done Prometheus keynotes and the you know talking to press about prometheus launches.
Like you know, whatever the CN CF needs them as I.
Think we've got the experience doing.
C
Even reinforce that I mean if, if you just throw a rock on the internet and look at the number of talks, meetups and other various things, just on YouTube alone, it's clear that the project does not only understood the spirit of that, but has been demonstrating it for a couple of years.
Now, at least in my judgment.
Thank you.
Matt I realized that dangerously close to sunshine, a no I mean just even on the.
If one wanted to get started and dive into what is cortex and how is it?
C
Architected, there's I think something like twelve or thirteen talks. You can you think, though, spend you know a day or two just listening to talks, and- and that's that's been my experience.
E
So call for consensus on number seven sick, observability, greece and request tightening up the above section also put an extra little forgotten to refer to what.
E
Next, one document that it that it's probably cortex is being used successfully in production by at least three independent.
D
And the last thing that we just said and put choirs tighten up of above section.
Yes, that doesn't make sense.
D
I snapped above section above section, is exactly one sentence very open-ended in my opinion.
Clearly explain to the question: I.
J
Think the opposite of tightening right, we need expanding.
J
We can tighten up that.
What sentence, if you want it, but.
E
Precisely why I'm doing it this way course yeah, I, fully agree and I just copy and paste it from from the above.
That's that's precisely.
Why thank you so, let's do it again: sick observability agrees and because expanding on the above section.
E
Good, so next one, I think we have documented- or there is documentation that there are more than three successful users who have quite some quality requirements.
So again, I would I would put the comment that observability agrees all agreed.
Anyone against I.
I
Just add that there is a space between Gravano and cloud.
C
Healthy numbers, just just to be clear, just so I think Michael I made the point separately, the three independent and users and in terms of using it does that mean since we've and Griffin a cloud are kind of obviously driving the project that they don't count like in terms of those three I think there's still plenty that are, but should we just call out that, like if you're, if you're paid to work on cortex you're, not an independent end-user?
That's all yep.
C
It's fair enough to say that case disputing that that that this requirement is met.
I just want to make sure that we're super clear so that there's not the appearance of a conflict of interest.
E
If you're taking this far than end user or end users to ones running the software, so.
G
Maybe isn't exactly we had the very same question about a project we've reviewed for at delivery and had a discussion with TOC and we're still in like the final wording, but the interpretation that we are kind of stuck at, which is not the family.
What is obviously an end user?
It's like it actually uses us at the start, like a provider, because we had expected that very discussion.
So you would not consider like we've for we've come, but they are selling it to.
G
Customers is an end user because it's really somebody who's like not building this after it, but when you're using it and also not.
You would also consider like a main company like if you build software for yourself, but the CNCs is having to have a clear, but it's really something not sell himself, but but using the software would.
I
You would you count, customers of weave and Griffin lamps as end users.
So the point is this:.
G
Is where it gets really tricky because you would actually count somebody's an amusing with an end user off the open.
So it's a protic and not a commercial, offering on top a Derrick wait!
It's a bit blurry honestly!
So.
C
In particular, for something like cortex, which is specifically meant to be multi-talented and something that someone could use to provide as a service to others, in addition to someone like in our in our company, where we're using it directly as an end user, yeah, again, I, don't I, don't want to hold this up and I think the requirement is clearly met.
I just wanted to make sure that we're not double counting, Griffin and weave in the list of adopters, as as counts towards end users for.
I
This I think that's perfect, you even so, let's, let's delete the sentence about weaving a fan and we still we still meet it, but I think that yeah yeah again.
C
Just I just want to make sure it's the administrivia side of this.
That I just want to make sure we're super crisp about.
What's inner out to Michael's point I think a few years ago in the document yep fair enough well.
E
This would be correct.
I went ahead, I the service providers from the upper section and put under we've and perform a crowd course.
There are two: there are still two interpretations: I.
F
I would delete that, like it, I think it's contentious I would just say that the while, while these two are running context, we don't consider them and SSN users.
You can just start a comment like that.
Yes, but the customers.
E
Agree on the essence, what the questions.
C
So yeah that's very mean I can actually say like, for example, right now today, I'm, actually, you know in addition to rolling out cortex internally in you know, in the coming in this quarter, we're also a end user by that definition of crow fauna clouds hosted Prometheus, but I, don't know if it's actually fair on the merits to say that when I'm using that I'm an end user of the cortex project, you know to me it looks like a remote right.
Endpoint and I have no idea.
What's behind it, I don't I could know.
C
I can know yeah I, don't even need to know that it is cortex.
It's just a previous remote and a query endpoint.
So I agree.
This is really more of a yeah another, slightly ambiguous language from GNC up.
On the other hand, it's it's stimulating this discussion, which is probably the useful part, so yeah I'm happy to move on I, just I.
E
Would actually prefer to have specific guidance in the questions and again I think we should should actually submit something back to TOC, which then demands the specific argument.
If it's required, as opposed to basically having a lot and happy accident and.
C
That's a great point too, but I've just been in the context of the due diligence for cortex I.
Don't think we need to sterilize it like you know, I, don't want to wait for the TOC to define it.
If we again, we have way more than the requirements to exit sandbox for the actual projects.
I see them as well slightly orthogonal.
That makes sense.
Yeah.
E
Just to make sure cuz I think I had a as it wouldn't be green.
We did have to call for consensus.
Some of the next one have a healthy number of commenters.
The committee is defined as someone with the commitment ie someone who can accept contributions to some or all of the project.
E
If you can see that tab that looks pretty.
E
So call for consensus.
I would say that the same agrees I.
H
Think I think we agree but like it would be nice to kind of measure activity.
Maybe at some point I know I know people like who are contributing so I kind of I know that most of them are active, but you know just for future.
Projects would be nice to maybe check that.
A
Well, we don't have that.
E
So do we agree with the section or do we not agree?
My suggestion for a consensus is sick.
Observability, briefs particular get numbers or get.
H
I can say like that: I think it's fine, but yeah.
We can get numbers for sure.
So I agree with the statement again.
E
Demonstrate a substantial overflow of committed, merge contributions.
I think that one is obvious so.
E
Again, call for consensus such as should being sick, observability agrees.
F
If, if you could like it for those on the call, you can also open one of the dashboards I'm trying to.
E
It there you go, I can also make this product anyway.
If you want such as last.
E
I mean I can also do this, but this will probably break all of your screen.
F
But if you can just open the commits or like even the PRS, you can see that we're doing 50 in ich commits every week.
20 ish commits and we do squash magis.
So that means we are merging 15 to 20 ish PRS.
Every week.
E
Which, I think is at least.
E
Sync observability agrees.
E
Next one documentation of CCF alignment Bartok suggested to just copy in the incubation stuff. Basically, yeah I would agree with this as long as there's also a statement by my cortex that all of this still applies, I would be content if anyone from the cortex project was just very confirm, override.
H
Yeah I think it's exactly the same as template for the PR that we had to do so.
I.
E
Mean we can also require actually, let's modify this.
E
Instead of referring to other resources, how about we just request that cortex writes it down question that basically makes it a self-contained document, so sick observability agrees and requests writing it down.
Specifically.
I have.
F
One question: what do they mean by existing sponsorship?
E
Our sick of survival Italian so.
F
But the same ideas and any existing sponsorship.
E
Put that maybe as to do, of course, we can take that as like.
We, as in the sake, can take this to the next few C call and explore answers now that did you or know that the due diligence will soon come.
Oh.
E
We're actually running into issues.
E
So call for consensus, sick of traveling to Greece and because it's writing it down specifically.
E
Technical, an architectural design and feature overview.
E
What are the primary, what are the primary target cloud native use cases which of those can be accomplished now.
E
You will all be shocked and surprised that my suggestion for a consensus, I.
I
I would actually say damn something is on the road map.
F
Yes, but then so is every I would say when I wrote this down.
This would be like in the next six months: okay, yeah now and down something's.
C
Not in the next six months, I think for the first, the first piece of this, the primary target called native use cases.
You could actually add a fourth one that you know the most of the backend services for both object: storage, as well as for trunk as well as index.
You know work on major public cloud backends today, like there's, not a need to run your own, you know object, storage or Cassandra, or something like that.
You can use BigTable or that I'm going to be or GCS or s3.
C
So in terms of being just readily usable in public clouds.
C
Degree yeah because it as a as an operator, it's one less thing: I have to run.
That was.
E
As everyone is probably noticing I'm taking Liberty to to just write this in an update floor for the court exchange, I didn't yes! Thank you, okay, that's why ideally I want to like we're like halfway through this document and I would actually prove it or disprove it before before this Collins so or agreed.
E
Okay, next one, what a current performance, scalability, blah blah blah you can video yourself quicker, I.
E
Would also tend to agree with this one all agreed yep good.
What exactly are the failure modes?
Are they well understood?
Have they been tested?
Did it format the part of continuous integration testing already appropriate, given the usage ieg plus the wide shared services need to fail, gracefully EPC.
I
I mean if failure mode will never be well understood.
That's an unachievable aim like does anyone.
E
Coming from networking, failures are endless, but you can contain think yeah.
I
It's always the networks form.
That's.
I
And DNS yeah, the main cause of all plane crashes, is gravity.
I
I think we've we've got over three years of production experience running cortex that we we've experienced all of the obvious for all the obvious failures and fixed most of them.
There are new and exciting ones to come for sure.
C
Yeah I mean a bunch of engineers.
We can sit around and say how could we make this better like, for example, you know one could one could write?
One could have a CI or CD testing negative failure, cases that simulates or mocks out s3 barfing we're having operational issues from the cloud provider side with these I'm not I'm, not sure how deep we need to go.
I've read what.
E
You know how it is basically our V with our sig heads on happy with: what's the current state of the art, to let someone progress from send books to incubating that's the exact scope of what we're currently debating and within that scope, I think it's it's battle achieved I think that they can more and I think they should be doing more before graduating.
But for incubation, I.
C
Think that's fair personally.
E
So next one what trade-offs have been made regarding performance, scalability, complex ability, reliable, is security et cpp and that's empty.
H
Yes, I gotta, you didn't feel anything but like there are trade-offs right ins and I commented one of them, but yeah.
What do you think.
I
I agree with what you said: Bartok, except of course we put a lot of work into simplicity recently.
H
Yeah I'm not saying it's super complex, but then you prefer complexity from what I seen versus you know and I think something we could we could also mention is that obviously you prefer consistency over availability right.
That's some key trait of here.
No.
I
I mean the the the simple one-dimensional trade-offs are: are never entirely accurate.
You know the consistency versus availability.
One is not.
You know there are cases when we prefer the other like a each.
One of these is tuned to the use case and configurable like you, can have it such that I guess.
If we wanted to have a trade-off generalization here, it would be configurability like we, we favor being able to configure the system to behave, how the user wants and leaving that to the user to decide.
I
But we don't I, don't think that necessarily implement.
Sorry introduces complexity anymore, because we ship default configurations and we make recommendations right.
So you don't have to understand these trade-offs.
If you don't want to, and we've helped many users deploy it and not had to explain every single configurable.
H
People look on the you know, thousands of flags and and are crying and screaming.
So you know there's still some kind of complexity.
There I'm not saying you know it's a.
There are definitely ways of mitigating that.
But there is some trade-off here which which maybe make sense but I mean.
I
If we want to define complexity as a number of flags, then sure we have complexity so just keep it at ease.
E
I'm going to do something very cherry.
That section is currently not been answered.
There should be something in there, but I think we can expect a reasonable answer.
So I would, as a call for consensus, maybe say that we expect positive feedback, but it's what we expect.
We expect sufficient feedback.
H
Sufficient feedback yeah.
I
I mean we've got a.
We got to actually answer this right before we can I.
Sorry, sorry, this wasn't answered.
C
Graduating to graduated this is exiting sandbox, so you know we should.
E
Yeah no and I mean expect in the positive way, so we.
E
How do you phrase it some native speaker, you.
I
Know I would say the sentiment is we've already met expected.
You know, we've met any expectations, but we need to document them.
E
Call for consensus, SiC observability agrees that expectations have been met, but it needs to be written down.
E
What are the most important souls nor a chain or flow control in elevate integration points I mean what's a whole.
I
Haven't bundled a window manager with it yet yet.
I
You know if we're gonna look at like: what's the what's the biggest pain point operating the cortex clusters and I agree, it's the statefulness of the investors.
Don't.
C
Think that there wasn't how I read the spirit of this question I think it's sort of like when, when the project is leaving sandbox to go to the next phase like say there was no a chase story or say like hey this works, but there's no way to deploy it.
Unless you build it from source to know how it works.
Good.
I
Quality helm chops would be up the biggest hole then, like I was.
C
Gonna say like has someone looking at cortex, like you know, we're taking a lot of time to go figure it out.
It's not like immediately but again.
That's that I wouldn't call that a hole in the architecture or a hole in the the offering I don't see those types of hole prevented from leaving sandbox I think oh, is to make sure that we don't have things leave sandbox that are like fundamentally not done or not ready to be.
You know in that, in that middle tier, but.
E
I, don't think that's the intention of the question.
I think it's just like be honest.
What are your biggest openings and if it's that type of stuff or isn't doesn't block moving from from send books to incubation stage.
C
Yes, I, don't think anything is blocking yeah.
Maybe we'll add this to the growing list of feedback for TOC around ambiguity.
E
I think the question actually makes sense.
Of course honest what?
What do you?
What do you think?
Where do you have?
E
It's that's not to block it's just to honestly surfaces, I, think that has been met and I think the so sick observability agrees, not a blocker.
That would be my suggestion for call for consensus.
E
All agreed, I mean code.
Quality does look good bad, mediocre, blah blah blah blah blah.
So have you talked about that versus faces.
I
A although I feel like we, we don't make enough use of global variables.
E
Some of these questions right.
I
I think you about your comments marks like a valid yeah.
H
I mean I, try to assess it from high level, but like it definitely good, and there even you know, kind of proves that you are seeking for it and that your qualities where and.
E
Just to make it explicit, with with the chair head-on, I am okay with quartets not answering, but the technique to be on, because that's that's basically worth even more from from the six point of view dependencies what to exist until they seem justified.
E
Maybe not agrees but sick observability is happy.
E
So call for consensus, seek observability is happy with the documentation, provided.
Everyone agree, yeah good, what's really small immersion, shame every depends of stability, blah blah blah again.
I would suggest yes for the consensus and I would move partakes comment inline to make this part of this stuff.
H
Definitely solid versioning.
E
Hologrid, yes, sorry for picking up speed a little bit, we won't be able to make it next ones with documentation provided quick.
C
Quick quick question: can other folks run CI CD for cortex, like I, noticed that there are circle, jobs and whatnot, but you know if I wanted to run the same test in my own environment on my own staging is that's something that users of cortex can do today or if I wanted to provide additional augmented data, say hey I'm running it with you know in these scenarios, is there a way for for for me a user to feed that data fact to make the project better or is it still?
C
The CI runs within a certain set of places, and it's not necessarily reproducible I mean.
I
You can run the unit and integration tests yourself like wherever you want to run them.
So that's that's pretty straightforward d.
There is provided what we call the test exporter, which is something that exports a sine wave and then queries for it, and you can run that in you know that would be the integration test.
You would run in your own environment to check the things working and beyond that.
I
That's about the limit of what we've got and if you wanted to extend it, my encouragement would be to contribute back to masteren and have that benefit everyone, but but there's no reason why you can't build your own test on top of integrate your integration environment.
Does that answer your question?
Matt.
C
Sort of and again I'm not sure that this is maybe we take this up in a subsequent chat but like, in other words, if I wanted to reproduce all of the tests or to debug something as a user.
You know again, maybe I need to educate myself a little more of it.
You know, can I run the full Suites of tests.
If I have my own I do.
If I have my own circle account like?
Is there a oh.
I
Yeah for sure, that's in fact that's how I run them: okay, cool and that's how I mean all of the non maintained errs have to run them that way, and we I'm happy I just haven't.
C
Gotten to that point yet in in cortex as a developer,.
I
Yes, you guys configured to support that.
E
So call for consensus.
Sic observability is happy with documentation, provided all agree, yep good.
What licensing restrictions apply, blah blah blah blah blah Apache yeah yeah can confirm by definition we're happy Carson City for licence of all things.
Yes, but just to make it explicit call for consensus.
The observability semi.
Aren't we yep?
E
What are the recommended operational models specifically how it is operated in the cloud native environment.
E
For consensus, observability is happy.
I
We actually have to do a lot of work to make it not one on kubernetes and now the case yeah I.
I
Don't mean Richard, let's not try and rush this right.
Let's do it.
Let's do you know, that's you.
E
Know I do believe I'm doing the proper if quickly, I just looked at the clock and realized, we wouldn't be able to go through a.
C
Very good first first go at it, though no.
E
I think I send an email to the list requesting to form an opinion on this by the latest by next call, ideally maybe within the next week.
E
So we so we have a consensus, or at least a rough consensus on everything within the week, so as not to as not really five a four pages interactively in the next code, and just like basically already everyone is ready, adjusted.
We yes, wherever you have concerns and such and.
I
Maybe some feedback for that TOC should be that this doc should be reviewable in one hour.
E
But again it's it's, it's not the document or the people.
Writing it, in my opinion, have had to actually answer all those questions that actually walk through everything or maybe I'm wrong, and maybe I'm not seeing something.
D
Yes, thanks a lot cousin, it was really well-prepared.
F
Also just the point, this took like one full day or more to write so I, like I, expected to do it in two weeks, but in the future we should set expectations that it's going to take some time when preparing the doc am.
I
I right in thinking, Cossacks is the first project to go for incubation from the sandbox.
C
The first you mean CNC of wide yeah I.
I
Was trying to think of one like is every project have to go through?
Go through this checklist?
It seems quite onerous and I love that word onerous.
C
Good worried, I can't speak to CNC up wide I do know that the the sandbox graduation process, I guess in recent quarters- has undergone some changes.
So it could be that we're trend-setting here, but.
H
Just to be sure like this is not like: there is no rules how to create this recommendation from the seek.
So we just grabbed the due diligence dog and just you know, had some checklist, but I, don't think like that was required.
So I could see that those six we're just you know composing their own decision recommendation based on something, and then that was that's what it and the rest was done by the TOC.
We went kind of yeah.
C
Well, I will say to most of what we're doing is paying it forward for graduation graduation, because many of these questions are actually from the Jaeger talk.
They cry Chinese, so we're probably doing a much higher bar here.
Yeah go big or go home right.
So thank.
C
And thank you and everybody have a great day.
Yeah.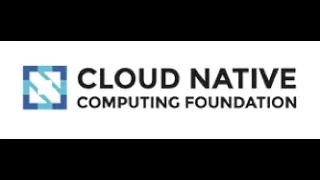 ►
Description
CNCF SIG Observability 2020-05-12