C
um I think the jurgen k, the oracle guys told me they- they have some big meeting today, so they won't be able to most likely join.
A
Okay mentioned that he joined an accident.
Yes, okay,.
D
I don't know, maybe I don't.
A
See, okay mentioned something to you.
C
Now you're jurgen did that I assumed also since they're kind of together they both would be in the meeting.
I don't.
E
Hey man, oh, can you hear me.
C
I think with the microphone you have, you can hear you from from the moon.
Probably.
E
That microphone again yeah we have a friend that really enjoys my.
A
Okay, then I guess this will be a small round today.
A
Yeah well, okay, um there, let's start we'll call.
We did community questions.
A
No okay, then, let's discuss the release plan, so uh 0.5 branch uh was created thanks and um so teammate you put up this in the uh for the agenda.
Are these the only two pr's that we want to get in before we do 0.5.
C
Yeah, I think so I mean those are the only two ones we have opened and and um yeah.
A
Yeah, that's right!
um That's what we have created any other issues or pr's from this, maybe with the retry definitions going in.
um Do you think we should make this attempt of um putting error handling in a separate section.
C
Yeah, that's one of the pr's that I do of those two that I put in is the bigger uh air handling pr and been working on it and talked to jorgen and- and we talked about it all pretty much all day today a couple of times and then we got. I got a good idea of what he would like to see and I think he makes a lot of sense so again for like the fourth time, I'm rewriting I mean not really writing but changing, because it involves a bunch of examples and stuff like that.
C
So it's every time we change something.
It's a big deal but yeah, that's the big one that I'd like to push in if the other one makes it in for 0.5 or not it's kind of like okay, in my opinion, but since it's already done- and I was hoping louis would be here to to because last week we we wanted to ask him some questions.
C
um So if that one gets in, I you know it's fine.
If not, it would be nice if we did and then all the issues that have to deal with retries.
C
um I talked to it because jurgen opened them all.
He agreed that it would be okay to do impose 0.5 as additions, because even with the retry definitions, as we haven't now, you can define free tries very well.
It's just his would be enhancements to that for the next version.
It's the exponential backups right, yeah cool.
A
I think technically we could check on these pr's and just decide to have them in right, I'm still with the condition ordering.
A
I have my doubts because it is part of the format there is ordering, and even if we had priorities um it's we we'd have to clarify how equal priorities would be handled and then eventually they go in by order how they appear.
So I wanted to learn more about the use case if it was that multiple conditions might be merged.
Somehow, maybe there is an ide that wants to do this and then of course, priorities.
A
um They do make sense because you wouldn't know in what order to merge them to begin with, but other than that, I I can only see the that it's it's already part of the language ordering right and it's ordered areas are both or lists are ordered, both in yaml and json.
A
That's my concern here, but if you think otherwise, then let's merge it.
C
uh Now we can wait on this one.
I I I'm not opposed to it.
A
Yeah, let me actually um do an.
A
Because I forgot to do that last week,.
A
Talk to what is it lewis with the o or you.
C
I'm honestly fine with this going into after release, but the error handling.
We got to push that in I, just it's just appearing is not done yet.
I like to need one more hour and then I'll.
Thank everybody for review again.
Please, if you can do it this week.
I would really appreciate it so over weekend we can do the tag if possible.
A
Okay um approved pending changes, and um what do you call that offline review or reviews.
A
Okay and then we can push that in and then we'd be done for this 0.5 or so part of this is, is the separation of error handling in a new section or.
C
No, the air handling right now, as it's defined in our specification.
It's pretty garbage honestly and it's a section that we've improved everything except that so this really kind of steps it up a lot.
C
It's a big improvement and it's something then later on, we can work on to adding like the retry stuff that you know, you're getting is looking into so he reviewed it already this morning he said he couldn't make the music, but he did her reviews and and and based on that, I I still have to make a couple more changes, uh but basically what it is is uh we're gonna do explicit error handling.
C
um You can take a look at that with on errors is going to define an explicit name and a code of an error here and then retries are going to become a top level definition like events and functions, because for me, by definition, it makes sense if you want to externalize it or if you want to have all time out errors in all states to be handled similarly or in the same way, and then on errors, error definitions, you can either reference a retry definition, which means you want to retry or if you don't.
C
That means you just want to basically catch that error and transition or end workflow.
So it's it's kind of like yeah, so it was good to me simplifies things and yeah.
I don't want to talk about it, just review it whenever it's done.
A
Okay, uh let's peek at the issues so that closes, um I think the retry definition.
No sorry for that.
Oh we had this very old one update, workflow error, handling max attempts, so this retry definitions section the general section: um do we want to do that after merging the pr.
A
Okay, let's get uh do this one pr after another because uh they are so related and then exponential back off goes in after 0.5 um uniqueness constraint for workflows.
You happen to know what this is about.
I think we pushed this out sweet out.
We didn't have time to talk about it.
A
This is a correlation I thought in in general, with the correlation token, we're good.
C
Yeah this is, we do define correlation between events, uh but this is correlation between uh workflow instance data and it's a lot bigger thing to think about.
So it's that yeah.
I don't.
A
Okay, so if it's cross workflows, then I think um yeah, it's also to be pushed out and then the jsonpatch schema, oh ricardo, says we have here. um Do you want to do anything with this.
E
No, no, no!
No!
No.
I believe that we can we can.
We can push that.
A
Just checking for the release: no, no.
A
No pressure, okay, that sounds very good and if you don't mind a short call, then we can close early today.
Let me check um any other business.
E
Yeah yeah, I just would like to share about the as the go sdk.
uh We finished the most most of the work on the on the sdk side.
So now you can parse any emo or json file and from and go types, and this is basically on the first feature that we'd like to to have on the sdk.
So you're very.
E
For kubecon um there's a small roadmap that I shared as well in the rec and the readme file. So you can take a look on that to see what is planned for for the sdk, so it.
E
For now, um I'm going to you know, align the features uh that we have on the java sdk with the goes, because it is basically the same thing uh for now like uh being being able to create a workflow using a fluid api or generate an svg image from the from from from the workflow definition, but the the the hard work you know the to parse any any file anymore or json file into go types.
E
That's what the the the what we needed actually for the the go sdk, because we had hadn't had the time or the actual feature in the the old.
Let's say sdk, because uh in that all the scale we would we would have just the um you know the types defined based on the schema.
So that was wasn't work too much.
But now you can.
You can actually use the sdk into your application or go app or whatever.
A
Is that, based on the json spec yeah,.
A
We generate code based on the jss pack. um Let me ask about code com or the completeness of this json's back code generation, because I found that different generation code generation tools.
A
Yeah they do different jobs on on this schema generation.
If it's just a schema, I mean that that's one thing, but does it account for the the rules that we have of whether elements can appear or not whether they are optional, mandatory and.
E
The the some some of the spec, uh the the the workflow definition validation.
We don't have it yet.
uh It is on the on the roadmap to take a look, but, um for instance, go doesn't, doesn't work with interface like java, so, uh for instance, the stage attribute- and you know- give a lot of pain to implement that and uh we had to write a lot of um custom code um chewing code from json.
E
You know and just to figure out what kind of data, uh what kind of state uh there is expected to be in there like an operation, state or switch state, um because you don't have interfaces and in json, are in goals.
So you know.
E
Have um on java, for instance, so yeah it is working pretty.
You know good for the way we have and the.
E
We we, we also have as well.
A
So he's saying: is there just no polymorphism on the structures used right?
Yes, yeah.
A
Okay, cool, I also had any other business, and that is how do we go about the release.
So when we freeze it now- and we only have this week to make it public because there is already kubecon next week.
A
What is it that we want to do and any ideas very welcome, so sure everybody personally can tweet about it?
Put it out on linkedin share as much as possible.
I think there is a sincere the project support service for a newsletter entry.
A
Should we ask about this as well.
C
Yeah, I think if they can help us every year, definitely.
A
Probably have to put together a small text for them describe a little bit what it is about, the release and yeah I mean yep.
You.
C
Could look uh roadmap and it's a lot of things. So maybe we could just pick like a couple of the big stuff that we've changed since over the year.
C
But yeah I mean we yeah.
Definitely we could use some yeah like twitter and maybe I don't know what else can we do the problem?
Is we already recorded the videos for kubecon, so we can't really add that to the videos now that kind of sucks but um and yeah yeah, maybe karina, has some ideas.
B
So yeah I was thinking of including some some tweets and uh posts on a couple of our community stuff for red hat projects.
B
I don't have any account right now for the serverless workflow and also it would require building it up a little bit before we could actually gather results from it like from a from a serverless workflow to either account, for example.
We won't have that much much followers right now, uh but I think that's that's how we should go.
That's what I think we we could do right now, because that I mean uh most of the the people we want to reach are actually on twitter and linkedin.
B
I don't think that facebook is a good strategy right now or instagram, for example,.
A
There's a couple of um online sites for blog posts, but oh.
A
Work, um for example, medium s or.
B
D zone- that is true.
The problem is that we post um posting the same content in different sites can make this car go lower and people won't find out about the blog.
So much like it's not displayed as much as a post.
That is not um reposted in everywhere.
So if we would like to have something posted, we would need to create different texts to put in the different blogs or just go for one of the blogs.
B
So just uh a note here.
C
Yeah- and I have a really good blog that we worked on for recently.
I can just share that with everybody you can reuse, it maybe change some words in it.
B
Yeah I can get that out on these on.
A
Anything else we can always spam the serverless working group mailing list and possibly.
C
Yeah we can't blog on the cncf website that was told that the only incubating projects in higher can do that.
So.
A
Okay, do you know about the newsletter on this media relations.
F
Sick, I don't know which sig we belong to.
Okay,.
A
I think it's still uh application delivery.
Isn't it.
F
I have no idea honestly, I there was some talk that doug's team would become a sig.
I don't know what happened with that.
I'm kind of out of the loop completely.
C
Whatever it works, like anything, is better than nothing and that's kind of like the approach uh I would also karina.
I would like to maybe if we can at some point I know I'm pushing all the work.
I create a youtube channel because I'm starting, I have like three current videos and I will create more like every other week, hopefully, um and I'd rather not post them on my youtube channel.
But if we had our team one, I think that.
B
That is pretty a great idea.
Actually I can do that for us and share the the access with you.
So if you want access like admin access, any of you just let me know which is your youtube email, your google email and I can edit it too.
Okay.
B
Okay, just please send me the logo that you have so that I can use there in the youtube.
C
Yeah and that's not urgent, like don't like, if we talk about something here, you know it's not like.
Oh, we did it by yesterday.
Now this this is free time work.
You know, so don't put it on your schedule during.
A
Okay and the timing, I guess, should be um yeah, maybe it's still early enough at our next community.
Call right, that's right before cubecon.
What do you think people's channels will be congested with kubecon stuff.
A
What do you think is the good timing for this.
B
I would publish it before cubecom I would ah so. Oh the recording was already done, so it doesn't matter because I mean we could just put it there upload the videos that we already have to the channel and once people saw it, maybe they could subscribe because they would already know about it.
B
So the best timing would be before the conference, uh but only if the guys have a way to share it.
Somehow, maybe on the chat, I don't know.
A
So, on slack and of course, during our presentation or after our presentations, there's always the q and a and maybe it can be put out as a last comment just before the q a finishes all right.
A
Last time we, my presentation was at the service practitioner summit and there was not a lot going on during the q a I think we had two or three questions this time it will be on the main conference, but I don't know if that's more busy, if not I I can gladly give a hint anyhow.
I have a hint in my presentation to serve this workflow and possibly also to the office hours.
A
I'm not sure I put that in or maybe I just mentioned the website- yeah, okay, that's cool and of course there is no service practitioner summit.
This time right.
A
There is a serverless channel.
Sorry, sorry, no.
C
No, no, no, I'm sorry interrupting you for next group gun.
Let's do a release a month in advance man, because what's happening is right now, uh also the project boost that we have number one thing I want to say: we should be happy with what we have this coupon.
We got two or three two talks specific about our project.
We got manual stock, your bench thing in it we got two project office hours to get and a project booth.
So we should like be happy what we have.
C
This is just like cake on top you know or whatever.
However, the saying is so yeah, whatever extra thing this release, if we have time for it or not, everybody is busy I'm happy with we had, but in our project booths I mean project office hours.
We can mention the release the project booth.
Unfortunately, it's locked, so I can't add that anymore in there.
So what it is.
It is what it is.
You know.
C
Oh that's locked already.
C
Review they have to review it for every project, apparently so they locked it up.
For me, at least, I can't make changes.
A
So then, back to timing, this week would actually be better right as soon as we have a version.
C
Well, there I mean it all depends on some people we need like.
I will we need to finish this pr, so reviewers are needed I'll.
Do it in an hour.
So that's step.
One step, two is ricardo and I need to fix the sdks uh one thing: we need to figure out what we're gonna, what are we gonna?
Name it the version and don't worry, the version does not have to be 0.5.
The sdks have conver name this thing, whatever they want most likely 0.5 but whatever.
C
Then we also need a release of the visual code plug-in to the microsoft uh vs code marketplace.
That's not a problem I'll deal with that, so it is, I mean it's not, and then we also have to make cr.
The easy part is just create a tag and then tag the zero 5x branch, and the last thing that needs to be done is there's going to be a pr on master to update the latest version links.
C
uh You know on the readme on the main readme: there is a link to latest release and current mass whatever, and we should probably also not call it master, but in the future we need to rename that you know whole language thing.
What is it called right now?
Is it google changed all this stuff to maine right, yeah yeah?
We should probably do that at some point as well before cncf asked us to to do it.
A
Wow, I I haven't noticed that yet um okay, so maine and uh is then there is.
Is there a development branch.
A
His main is is that the development patch.
C
I think the way it works, we just rename uh master to main and push it and call that old branch, but I I've never done it and I'm scared of breaking stuff.
And probably I don't.
E
Want to don't worry, don't worry it won't be.
It won't be that that hard uh I've did that already on other projects in the community that I that I'm, that I'm maintaining and was pretty straightforward.
E
It's just a pain, you know to change the the local links, but it's okay to do it, and actually there is a list of words that we should avoid.
I'm not sure.
Where is this list I can I can.
I can take a look- and I I I can you know- share with you johamir, because it is not just master.
E
It is um you know, blacklist whitelist slave, all those words that we should avoid, and uh we I mean yeah.
We need to just search through the the repository to see if there is any mention of these sentences and then we should, you know, take extra care when we are, you know rephrasing our um documentation or you know creating sentences, and then things like that should be gained there.
Why gender-wise and all that all this kind of stuff.
C
Ricardo, this uh error error pr, will change, but we're gonna reverse in java and go as the creator looks like the thing it does change the uh jason schemas a lot so yeah.
In addition to just when this air pr goes in air handling.
Pr, we need to before also push it in into the sd case.
A
Okay, then, I think we came half an hour that we can make a lot of views of uh thanks everybody and um meet you soon. I think we uh yeah I'll be waiting actively for the for the pr team to review.
A
I take extra care that this email doesn't slip.
My mailbox.
D
No problem I'll bring everybody in the comments.
Thanks manuel goodbye thanks, bye, bye.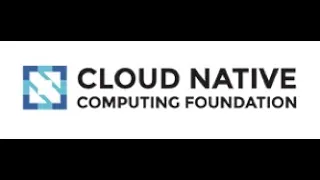 ►
Description
CNCF Serverless WG 2020-11-09