B
Hi, this is Fargo from communi I.
A
Your name correctly, yeah.
C
That's, that's!
Fine!
That's fine!
It's a complicated name!
Maurice Maurice.
A
Okay, Marius: okay, thanks.
B
Think he's muted on this end, yeah.
E
Right, I, muted, her I was muted.
A
Thanks, yes, are you?
Is this your first time to join the meeting I.
E
Was there also last time last week.
A
Hey George, I'm, sorry I, don't I hope.
I pronounced your name correctly.
Yes, hi.
A
Okay, um would you mind your company name, which company I always sure.
F
I'm at pivotal, VM, er, I'll.
G
Okay, I have the dark.
I can type.
A
As well, yeah, okay, already, okay.
A
I see a new market control.
F
There's a holiday in the u.s.
today, maybe that's why some people might not be able to join.
Oh.
A
Yeah yeah right, that's right: um okay, I think we can start I, said holiday, um so I read, you know, I think I put first, maybe the question time I need.
First, I would like to have any questions before we go to the topic.
Discussion.
E
Yeah, maybe last time we talked a lot about cubic on contributions from from this workgroup, so has to be any final decision on that, how many people, and if info topic, that's.
A
A good question I think last time we decide just one person and then it's Tahoma Kehoe Mia on then the topic today.
Scott.
We haven't really discussed that.
Yet we can discuss that another article Mia hi Bo, maybe in the next meeting, okay.
F
Now, if you guys want, you can start asking about it and I'd love to get people's opinions early.
C
Maybe we can share that put a link here, so we can access that.
That might be a good idea or maybe like the starting point.
F
Yeah I-I'll do that, but my decks are currently kind of specific a little bit at least I have a footer for other conferences that I've done so I just have to update it, to kind of, remove that and remove some of the slides that are not needed for our.
F
You know our stuff, but yeah I'll.
Do it and I'll post it on the channel and and everybody can look at it.
You know.
B
And you mentioned, you also had a demo that you can show.
Maybe that's something that we could have a look at during one of these meetings.
Yeah.
F
I mean I was hoping, maybe today, if you guys feel like it, it's your decision really so yeah.
It's up to you guys I!
Think it's a good starting point, not because I want to speak or I want to do.
Anything is just because I think for even people they're getting involved their last meetings, kind of took off with different agendas, and this is a good kind of starting point for new people getting involved to see why or what or who or start raising questions.
F
So, if you guys agree, I can do it now, if you guys want it in the next meetings, I'm fine with it as well.
So just let me know what to do.
I.
C
Would love to see it?
Yes, I think it's going to bring context for the pool request, discussion right.
F
Yeah regarding the event state Kathy I just wanted to let you know maybe you've seen already I have closed their pool request, with, like five billion comments on there I've taken all those comments in consideration and I've raised a new pool request which, with even two examples which cover the two examples that you are have mentioned in the comments Kathy, so those should be covered and not really so far. I got some comments from Doug, but if you guys want to start looking at their PR and providing more comments, I would like that as well.
A
So I think you know um yeah for these two topics.
Probably we can't take it off, because this was originally.
You know.
Pr I think the home was PR, but since he has closed that and then create a new one, so we can probably start to because uh because the new one is you know, so what is that P?
So we you mind the post that new PR here I think this VI is closed right, um home yeah.
It's alright.
F
Yeah closed it because, after all the comments there have to be some changes done, and it was just easier to do a new one.
But where is chat?
I'm sorry, I'm, not good, with zoom at all.
So.
A
Okay, so you're, not okay, so um so I'm going to replace this PR, maybe with a new one.
So you say you have a new one right.
A
You just copy the link.
I didn't.
F
Write or just posted, but if you can see it in the chat search.
A
Let me find my chat window.
Let me see where is that chat window?
I saw it.
Oh yeah, okay, huh where's, my chat window I do not know okay, I'm, not as good at this.
Oh, oh here, okay got it now.
Okay, you.
A
So, of course you know I, don't think we can um I.
Think probably it's good everyone.
You know, go offline.
A
So how about the I think you know a homie I haven't gone to the PR yet so this PR welcome to support and all right.
Oh yes,.
F
Yes, it removes the string expression like what we talked about, but in addition to compliment all the comments it does support exclusive and in parallel, so or interns.
Yes,.
F
The event state has to act once you declare you you you do it kind of like a gateway, it's exclusive, so one of the branches will trigger or is parallel in your case, that's and and which all of the events must be present.
In order for actions to execute, there is also difference between a few events.
F
State is a starting state, which means the triggers initiation of the workflow or, if it's an intermediate state, which is you know, it's it's it's a transition from another state, so a workflow is Authority exists, so all that is covered.
I, put examples that put images, and so it's much more in detail and more understandable at thing than the original one day apparently creates a lot of confusion.
F
So yeah take a look at it now and then then, and whenever you have time and then put some comments on, there are see where we go from there.
Okay III do want to link one more in the chat.
If you guys don't mind that I think it's important, which is the one sixty, because it updates the specification, use cases and I would love to get comments on that as well, because I think the use case.
F
This is one of the first things that people look at and the ones they were there before they were okay, but they were more like examples.
Rather than specifics.
There were less use cases, so you know I updated those added four or five new ones, and if you have any more ideas, either put them in comments of the PR or or feel free to do your own PR with adding more use cases be great as well yeah if we can maybe discuss their 160 as well.
At some point during.
F
How to share my screen on this thing and I'm logged in twice, because my microphone doesn't work on my laptop.
So if you can give me permission, this is like t Sergeyevich.
That's.
C
Right below they like, besides the chat button, become the sheriff says you cannot.
F
Start screen sharing or the other participant is sharing.
A
I can stop sharing and then you know, I just wonder whether would you like to discuss this.
Is you we use state stage?
What has maybe we can describe this time?
Okay, I'll, stop sharing them, then you can share.
F
Okay, I'll: try.
Can you guys see my screen.
F
I, don't want to be a mono, please.
The police guy stopped me at any time.
Tell me I'm, crazy or whatever and ask questions I don't want.
This is not a speech, but.
F
So far is I have given couple presentations on this already and I wanted to show short demo I don't want to go through the slide deck as I will share it, but I want to show you a general approach, because we have some of like big names, usually in these meetings, and you guys give presentations as well and maybe you're planning to do a presentation on this within your own company or for some public events.
F
I, don't know, I wanted to show you some of the key concepts of this, that I have been presenting to new people and kind of get your input on it or give you ideas what you can present as well.
If you're, you know talking about this, to whoever I usually just give a small introduction to service, that's kind of all of you guys know, but, and you will see why pay for value, and- and this is something that I want to show the slide on, because the pay for value for work flows in several areas.
F
Environment is different and functions and I want to I kind of emphasize that a lot, and you will see why my dog barks, so we just say hey.
We showed this example and I will make this big.
F
The way I show why serverless workforce is important is by showing a function, a surrealist function, and this is just an example of a c-sharp function and what I say to people is look.
What is the service for is supposed to work was doing, general is offload the business orchestration and you to do your functions and your code that you deploy and runs in service environments to really focus on business logic.
F
But if you look at a lot of these functions, you do everything else, but business logic and in this case, I'll show quickly that looky.
This is a function that gets deployed on Microsoft Azure, whatever I'm not trying to bash Microsoft.
Here, please don't either, but it's a good example to show that you have a definition of an event.
In this case a timer trigger.
You have to configure the cron job.
You have to configure your services that you're going to call.
You have control flow logic in the await statement.
F
Do we do something in parallel?
Do we do it synchronously asynchronously, then you have a can control for logic in the for each loop.
That goes through some list of to-do items and and completes the ones they deletes the ones that have been completed.
So if you look at the server list function, you have you, don't actually do any business logic in here.
F
The only thing that does business logic is some other service, so this is kind of where I go in to showing that why workflows are even important in this environment, just like they are in others, then the other slide I wanted to show is the most important thing about using workflows and things that I think is important and you'll see.
F
Why is this thing in red flow control patterns, as we all know, and we have some big guns in here: they've been around workflows for decades, for we have developed many many workflow patterns for control for logic, for data access for error handling you maybe there's hundreds of them even for a simple fork and joined there's over 40 of it.
But why is that important in serverless environment is because of the cost.
F
If you see AWS- and please stop me and ask any question if you have, if you look at aw as a pattern of billing people for workflows, they bill and per transition and I'm, pretty sure that everybody else is going to fall.
F
A similar pattern of billing having a surrealist workflow in place does not mean the cost is going to be reduced, because now you have your cost of functions and workflows, but where control flow patterns, and why this workflow stuff is so important for service, specifically, is the cost itself, and you see here an example that introducing simple control flow pattern like like a fork, can seriously reduce your cost of the new stuff in service environments.
So in case we can say step two in this case that there does nothing can be avoided.
F
This particular transition on the right hand, side you see in the red, we don't have to pay for it, so whatever we do going forward as far as pull requests goes as far as changes of what we do have in mind that this cost pattern, the same thing is really with.
F
Another thing is scaling.
If we go back to here, things like event, states that actually trigger work for Association, we have to have the ability, such as, for example, this referencing something else rather than using some sort of string pattern scale.
So our service work will have to scale to be able to scale to zero in weight, States and then continue.
So a lot of the work that I think I will be doing in the near future, and everybody else hopefully can get give input and also work on.
F
This is really be able to define these weight States and how to scale the work flow to zero, how to continue using correlation token task tokens things like that, and somebody might have a lot more idea about this than me currently, and we can collaborate on that.
F
So please be aware of this cost right as far as who's out there I put all these images, you can tell me to remove you or something, but there is a lot of this of this stuff going on right now, every month there is like I said a new workflow popping up, and why are we important in this space is because provide the standards and, like I, said before, if we don't do it, somebody else will.
This is not something that it's.
F
What I want to say is it's a pretty hot topic right now, because mostly of the cost, because do me.
E
Sorry to interrupt, but is this a?
Is it on purpose that you don't talk about Amazon in this viewgraph?
You want to talk about the big guns here, but sorry.
E
Didn't see all kori?
Oh sorry, sorry, okay, thanks no.
F
Sorry I should maybe put Amazon to make sure.
F
Is probably not clear, but that's kind of like the main point, and and then we we say you know basically I'm trying to say you have all these different workflows.
They all use Jason, they all using a mold.
They all use whatever, but at the end, they're, not proprietary, they're, not portable they're, not vendor neutral, and you are basically vendor stuck once you pick a solution within you know your company, or or whatever you're doing, and that's kind of the value of service work for a group and service work for specification.
F
That's it and I kind of go into.
You know what it is you will see during the demo and I really want to emphasize about human readability.
I think that's another big from what I've been asking quite I've been asked questions during those meetings.
A lot of people are long-term BPM and to users and I: don't want to get into any worse with that or because I have been around bleep even to myself for a very long time.
So that's irrelevant to me, but human readability.
F
It was a big thing and I just go through different things.
Like the states this that we have the branching and stuff like that at the end, I show a demo.
So this is kind of like the the presentation that I have I'll post it once I remove the the footer and some of the stuff regarding the had specific.
That's that's here, Tana like I removed that as well and then you guys can can can add to it or give comments or whatever but I, and that's it for the slides.
F
If you have any questions, let me know, but I did want to show kind of like the demo part.
Oh whatever I, don't know see all right.
So where do we see?
F
One second I want to see something real, quick, no all right!
So I have this all started.
Okay,.
F
All right, so, let's see this bad boy in action.
Let me just delete my test that I did yesterday, but what I have here?
You don't have to be a developer.
To understand.
I have a simple maven project.
He has no Java classes.
He just says resources which are some JSON files.
In this case, our service workforce is the specification defined can be either presented in JSON format or Yamma, which we added recently either is fine, because I think Alibaba uses the animals.
F
Specifically, we have, to kind of you know, cater to both sides of the markups, which is fine.
Now this is just an implementation which we have say anything, but you don't have to have any Java classes.
You don't have to have any setup.
You just create a project.
It's running on this thing called Quercus, which you can read about as well, but we're just going to create greeting dot.
Sw does Jason is our extension.
You, our implementations, can use a different extension because we don't want to.
We have a hot reload feature.
F
We want a hot reload and every single JSON file, because you might not be a service workbook, so we do SW, doe Jason and let me see if I can get in presentation mode all right, so you've seen the specification you're, seeing all these mazie documentation, but now, let's see what the heck this actually looks like.
Of course, we are representing our word close with Jason, so it's adjacent object.
Every workflow has should have an ID and, let's call it greet alright we're doing a simple greeting hello.
F
Somebody work, a work well already is a name and of course we have to have a start state.
Ok, so this is the starts at property.
So it's a great person alright.
Now another thing that we have to do is oh yeah, and also we can specify a version.
It doesn't matter really, so you can version your workflows and also, if you you know, update it and stuff like that.
The next thing we're gonna do is we have these things called functions now?
These are the service functions that we can invoke.
F
We have done this in our specification, which is a changed, for example, to AWS and I.
Think this is a great do.
We have reusable definition of functions.
We have a lot of different states like operation, States events States stuff, like that they can have actions and actions can call a function in AWS, for example, or other ones.
You have to redefine your functions over and over again in each action.
We have this little bit ability to define a reusable function.
F
Alright, and let's give it system out function, you can give it a type or the resource.
Now in my implementation, because I miner and it's like I, don't wanna actually call a service function.
I'm just gonna I have a assist I'll type.
This is just gonna print stuff out.
So this is a definition of a function.
Now that can be reused throughout the workflow states.
Alright and now, of course, we have to have our state's alright, so we have many different states and each state has a name now.
F
Let's call it the same as what we said, the starting point or the start state or workflow is we have different states types as you can see these the currents, types that we have.
Alright, we can add more if we need to, but what I'm using right here is.
Vs code is just an editor and because our specification has a very specific jason schema definition, we can write simple, tooling to do stuff like this.
Alright, so it basically fills you all.
The options that are json schema defines, which is another.
F
What I have to say addition to what BAW a state language has?
They don't have adjacent definition for this we do and I created a small little vs code extension that helps me with this.
So let's do a simple operation state.
If you guys remember, operation state is just to state the execute actions.
Okay, an operation state could have an action mode.
Let's call it sequential, and an action state can have actions oops, don't actions.
Alright, so now we have our actions.
Another thing before we define our actions, we're just going in our service work.
F
Well, we don't have an explicit end state, we can just say end and there are different types of ends.
Our type can be an error, so our workflow says I are in my execution is failed to notify other workers or other services.
We can send a message in this case.
F
We send a cloud event out at the end of our execution of the workflow in this case, I have a signal which makes sense for our implementation, but it doesn't make sense for the workflow, but it terminate is a heart in so when we execute all our actions in this state, we're just going to terminate the execution of our workflow instance.
So far, so good guys.
F
No, please stop, but, as you see right now, this is all human readable, so far, I'm just explaining it as you go, because it might be the first time for some people to see the and next time I won't bother with this anymore.
But now, let's finish this and see running and then we'll go from there.
Now, let's create an action, an action has reference to our function, and this is something we've added.
F
As far as the reusable functions go so I can say: I am going to whoops reference, my system.out function, but of course, I can pass it.
My own parameters, all right, no parameters, just an object.
You can have string, keys and string values.
In this case we can have I think this one takes a prefix of hello, we're just gonna greet somebody and a message parameter, and this is something that's kind of confusing I.
F
Think to some people mention this, but it is that a workflow data when we start or workflow, we will give it some JSON, which is the workflow data that starts this workflow data is then going to be passed as the data input to the starting state, in this case our greeting person state at this point.
It is available to this state and we can reference it.
Okay, we don't.
F
We can also filter it and that's where the state filters and all the different filters come in that I'm not gonna talk about now, but let's say we just want to and we reference with a dollar sign, and we just want to say hello first-name, and this is really it at this point.
Our workflow is executable.
F
We can see that it is 28 lines of code.
If we did Gambel, you would probably be 15 I, don't know this just to show you the execution of that.
Where am I I'm.
F
Just gonna start Quercus: this is the is going to our implementation right here it looks at the workflow it's going to compile it into some internal API that nobody cares about and make it executable.
Now.
The cool thing about implementations they want thing you have to understand is how our workflows instantiated.
We have things like sea alive.
We have things like that, but in most cases in the real life environment is going to be actually instantiated via for probably a some REST API, either some service or something what we have.
F
We generate a REST API in case of us for things like the work flow instance, any event State, which is a wait state things like that in in this case, we have our greet.
Is this that let me just double check, yeah great, so the IDS greet so we have generated rest AP arrest, endpoint for greet we're just gonna.
Try it out we're just gonna, say.
F
Alright, so what I'm doing now is I'm sending Jason to this rest, endpoint called greet passing in first name is my name and we should create an instance of this workflow and Here.
I am are worth look at executed and I got yellow tea food.
Okay.
Now one cool thing about service workers that are just usually showing meetings is that we have, if we don't have to restart our applications and stuff like that, so it's very easy to, for example, add in other states.
F
So, let's add whoops, that's not a state, let's add another state, all right and then I'll get to the to the good stuff.
Don't worry well, what am I done here?
Okay, okay, paste right!
All right so, let's say add: another operation state now, instead of end here, we're gonna have, let me just do presentation mode instead of end.
F
We're going to have a transition on transition is going to have a next state of send off person, let's say and we're going to transition to the another operation state which has the same function, but we here say goodbye and that's it we can send another rest.
Endpoint request to this to start a workflow instance, and here we are with goodbye.
So this is the basic kind of hello world example that you can show to people.
F
It takes seriously like three minutes to code and actually run depending on your implementation now to some of the better stuff.
To actually show people here is I have some other examples and because they're a little longer I, don't type them up myself by the heaven.
But, as you can see, there are only 40 lines long in this case.
F
What we have is use of event State, and this is what kind of event state is important in this case, what we want to do is have a workflow get instantiate it on a cloud event coming through a Kafka pipe and also at the end of the work where you want to produce a cloud event which going to trigger our other workflow.
So this is kind of like a inter work for a messaging based art orchestration, where our workflows can consume events via the starting event state or in your immediate event.
F
State is fine as well, but at the same time when our workflow is completed, we have the option to produce a cloud event which then other services or other workflows can react, and in this case I just wanted to show you.
We also have reusable presentation.
F
We have also just like functions.
We have reusable events in this case we have two events defined.
One is the customer arrives event which is a comes from or Kafka stream that is defined and while workflow completes, we have a customer departs event, which also, you know, is a Kafka based event.
We have the same type of function, which is our system out, but in this case, instead of reacting to or getting instantiated, we are REST API passing in some JSON.
F
Our workflow is going to be triggered by an actual class event coming through a Kafka or stream.
F
So this is the same type of state, which just says hello and at the end the only thing that's different is their end.
Instead of being typed terminate, we have a type message and we reference an event that we have defined here, which needs to be produced, passing it in some information.
Okay, now this produced customer departs event is going to be then consumed by our departure.
Workflow, we just as goodbye.
F
So it's the same type of thing that we just showed within our greeting workflow, but instead of REST, API and Jason, we are reacting to messages.
So, let's kind of see how that ends up, we have I.
Have my zookeeper running I.
Have my Kafka locally running here: I just have to create now I am connecting.
This is a console producer.
This allows me to send messages to my Kafka topic and because our workflow here arrival has a topic defined of arrival I'm going to.
F
If you can see here, there is an arrival topic that I'm going to send my cloud event to now.
I don't have to send all the stuff from the cloud event or the ID the time stamp.
What I'm going to do is just send the data.
F
And in this case, let's Saleh boy, okay- and this is actual cloud event format- the only thing I'm doing is is sending the data section, which is the payload of visa.
Now, when I send that event, if you can see, we said hello cell boy, they came from our arrival, which reacted to the arrival message.
If you can see now, our arrival workflow at the end has sent I'm sorry, our customer departs event which you can can see here.
F
This is this particular message which then got consume bar or other workflow and which printed out goodbye, solid wood.
F
So this is this example is more of kind of like to get people's interest in in more than just hello.
World use cases, but also kind of Shore events stayed a little more and that's all.
I have can.
C
I ask you a question: give me who is creating like the cloudy when they're like, because they come like a castle, a castable Suman right, but who is in charge of feeding the event when.
F
Actually, well, this is implementation specific you don't have to, but within the the runtime that we have for this, we have force cloud events hundred percent, so you actually like have to send the cloudy then format.
We use the cloud event, a Java API to convert their message into cloud event, object and then consume it.
It's payable yeah, that's it yeah.
F
Don't know how to stop sharing anymore.
F
Didn't bore you too much, but it showed a little bit, but that's kind of like the thing that that that that we are doing here.
That's what we're doing within the specification just.
E
A question on my side: sorry, what.
E
Would be possible to make the usage of cloud events more more visible in this demo.
It like a look under the hood.
F
Yeah I think yeah I mean I.
Can I can try but definitely yeah this right now, it's kind of hidden by only just sending into a Kafka topic.
Yes,.
E
Just as an idea, I mean it's just a proposal.
F
Definitely, if you have any ideas.
G
Thanks for the demo, it's really really nice to see this running while you were presenting the second, the more complex scenario, I was thinking about this events, definition at the beginning of the workflow.
How, with your workflow instance, would you also subscribe to the departure topic?
Is that happening underneath.
G
Sorry here, your events definition has posed the arrival topic in Kafka and the departure topic as a Kafka event type without specifying whether there is an input subscribe to topic or whether there is a publish to topic.
F
They don't our event.
Definitions are global.
Where is just a nation.
F
Well, the events can be there consumed or produced by the workload they can.
The only way of workflow can produce currently in our specification and a cloud event is in DM.
State is when the workload finishes execute.
That's the current way, if there's other ways that we should be doing it I'm all ears.
For it, the only way to consume is the event states currently.
F
So there is no specific thing they're saying I am producing around consuming.
You kinda have to look at where the event is used within the workflow States Kirk.
The.
G
This end, semantics of saying, emit a message to me seems like a collapsed version of transitioning to a state that would submit a message right so or an event.
Maybe we'd call it a better call.
It event not message because it's so I mean is it?
Is it?
Do you just submit any search to a Kafka topic, or do you actually encapsulate it as a cloud event?
F
I mean both when the event is produced, its first converted into cloud event, Jason form.
G
So here's the cloud event SDKs with finding and Sun yeah: okay yeah.
F
We don't necessarily use the SDK, because this Jason format is so simple.
We created I.
C
Like that point, because that's yeah some other languages, they usually tells the execution with semi an event which, in my means so yeah I.
G
See the benefit now with the demo or typing all the workflow definition.
I see the benefit of collapsing this into a more abstract notion of okay and this date with sending a message so to spare the developer.
G
An extra state that is just for the purpose of sending emitting the event, but.
C
This is kind of borrowed from you.
F
Know business process main BPMN to where you have different types of United, States I mean n states right, you have a and the event you have a message and event signal and event things like that.
Now we can borrow.
This is like the whole point of us.
What we're doing our benefit towards other portal, like even AWS, is because we have a lot of minds here.
They have been seeing different types of workflows implementation, so the more we can borrow from our experience and our good experiences.
It's good.
So.
G
With it, it's not it's not possible to emit an event and continue the workflow, because either terminated.
F
Currently, no we with there is such thing in BPM and to, for example, in intermediate events where you can send messages and consume.
If you guys would like to add that this is why I'm doing this, to give you guys ideas for pull, requests and and issues and stuff like that, because the we can add a lot of yes, we can add, there is need.
G
Press too much on adding stuff.
So if, when there are people using it actively, I think this is where most of the because I'm not a developer.
That has build an application based on the current workflow specification.
Nor do we have a product on it.
So I am agitating to just propose stuff for completeness of functionality, purposes or whatever, and then just just troubles every.
G
Like Legos like, if I want to be able to emit an event, currently I, the only way possible is to implement it as part of my function.
Implementation with the termination with an event yes, but I, can only terminate with an event.
I cannot omit an event and then continue the workflow.
So I was thinking about any way to implement.
So.
C
You have the event statement on the events that it's not yet the meeting right.
It's just consuming.
That's kind of thing that that was my point in one of the poor requests about like okay: let's consume catch and throw us wall events, which is something sending or receiving events.
G
And the send receive would also touch on the borders of the work flow extent right.
So you can.
We have this longer discussion about consuming events, but I think it's the same with creating events.
Would they be carrying the same correlation ID?
Would that be stripped off?
Is that part of the workflow?
How do you currently manage so.
F
Well, the way we have it defined in the specification is two ways: okay, one is starting a workflow instance where you don't have a correlation key, and that is I think what a lot of the comments during that G are like 50, common JIRA.
At that point, we have a token that you can or cannot use once.
A work, for instance, is started is within implementation that you have a correlation key.
You might have multiple coloration keys.
One is for the work, for instance yourself.
What AWS is doing?
F
They also have a specific task relation key, so they can start the work, for instance, back up once it scale to zero on a specific task or a wait state that the workflow, where it scale to zero, so I, don't know we have to define it.
But currently, if you have an event state, it's not a starting state.
You want to consume events, they have to include a correlation key, so they are associated with that particular instance of the workflow.
F
If they don't, then they might start a new instance or cannot be correlated to that particular one.
They just start right.
G
Sorry I was late.
I missed a potential earlier discussion about this.
You already talked about correlating multiple events.
G
Do you want to discuss the current pull request that I think you lost updated three days ago?
I am just.
G
One notice, I I, noticed the end and or and still I wanted to ask Casey actually and if you we can do it through github issues.
But my question is when we do get to events like we need to end on or we need to get that boolean expression right.
The first event has happened.
Who keeps the state about that event?
Having happened already would.
G
Think that this is kept somewhere outside, or is this something that the the workflow securin system would somehow need to keep that state that the previous one has already happened, and then.
G
Do not see when I can actually get rid of that state.
A
So, okay, so here's my thought so, if they're on the work floor across two events right, you say these two events, I am right.
So the first event comes: it's a workflow engine, okay, all the whatever you create the backend workflow back and implementation.
That needs to keep track of.
You know which events has been received.
For example, event a has been received.
We keep track and wait and then wait for the next event and then, of course, we have a time up right for the event as a whole right.
A
So if, within that time period, the second event has not been received, and then you know there should be a specification said when that time thought was what action we should do or what which transition?
We should go I.
Think currently, the span is positioned to an end State, but we can extended, say if you know his events are not received.
We can transition to another state.
We can extend it, provide more options.
A current spec I, just say: okay, in fact, event is not I mean it's not all events I received, which transition state.
G
Okay, that is when I, when I transition out of the event state, which would be because of a timeout or because it has been completed, then I can actually get rid of the state because it's no longer needed okay and then the other night yeah, okay yeah.
Maybe let's take these discussions to the issues and pull requests?
That's okay!.
A
I know now that description is removed, so people are confused about what happened.
F
I really take a look at the pull request, because it should cover everything now that we discussed in those comments.
I hope if I'm anything is most, you guys will.
Let me know.
A
So many I think you know you raise a good point about the Commissioner.
The event produce was even produce in the end state right, so I didn't quite get.
You are on your point, so what you would like to see?
What's your, what's your I thought how this.
G
Currently, the workflow cannot emit an event and then continue.
Okay,.
A
So what we meet event and then can continue to another stage right, yes, okay, so that means you know this event producer even meet happen on any in comedian, State right in Amina, media state right, yes, okay, I see, yeah I think you know we can think about that.
C
But we need a new state or do we need, like an internal kind of cooperation of the existing States I mean that's a different state that it's going to meet the event in the same way that we have.
Let me see I.
A
Think you know: ok, yes, also, we can discuss about that.
I think the first thing everyone on the state, because we would like every state to be able to emit the event I think the first thing we should do is pretend the and the flower well understate, I.
Think the homeo immersion that you are going to change it right change it back right, we'll eat understate.
Is that what you have you done that all.
F
Know we had originally we had an explicit and state which will change to the end definition that each state can declare itself to be an end state, and with this this is still okay.
F
There is crawling, no need for that.
I think, what's being asked is, is to create possibly a new state called the like event producer state or wherever we end up calling it, which is an intermediate state that can produce the event Clawd.
Even if needed.
F
That's a good point, I think e.
We should probably add one just to have one yeah.
A
Yeah I think you know we can either space it event produced state or we can um at that producer into any.
Allow that producer to be specified in any of the is this team state.
F
Yeah there's many ways you're right either.
Somehow Avery state should be able to produce an event, but I.
Don't think states like what we have some states should not probably do it like parallel station choice stations.
Probably not do it passed through States should not do it, I mean there's some states that really I mean maybe we'll make it part of the actions such as just like a function.
Execution could be a specific action that produces an event so States they can execute.
Actions can also do that.
F
Maybe that's a good idea or just have a dedicated state for it.
A
Thank you for not the not allow it to produce our event, then those they cannot transition to that dedicated event.
Producer state, so I think that part of the logic, no matter how we define you there so as oh yeah I, think that that's we need to discuss.
You know which state should not have should not be involved or even producer.
So that's one thing.
Another thing is you know how we should define whether we define he said that state in the action or we have a producer state, and another thing is that.
A
Should have that and state because I'm just feeling, maybe in the future, we're going to add more informant, you need to expend that and to have more functionality, so I think it likes.
I mean it is clear, like you're, not even exhaust.
Oh I see that you show right have to take these.
If you have an estate there you do.
You just add the new state that in state does not need to be changed.
Otherwise,.
F
So far, my testing has shown that adding explicit in States adds on the bigger workhorse can I had probably hundreds of lines of JSON code.
In addition, the extension to ending I think what we should think about- and this is just my thought- is- is just like transitions.
Ending a workflow can add more rules such as a simplification rules such as user.
F
Like not there.
Anybody can end the work, so there's a lot of more stuff that we can, you add, even to transitions, for example, cannot transition from state a to be unless I'm, a specific user type or I have a specific role or a group?
That's one thing: there are specification as far as authentication goes does not cover it all.
Currently, there's a lot of stuff we can improve on, but right now there is a specific need.
I keep it like this.
F
Until we find out hey, we really need to add it back or something like that.
But I mean yes, yeah, all right now, as far as n States being a generic and state before where it could be reused.
Yes, we can have one and all of our states contributing to it, but as soon as we start introducing States, some can produce messages.
In some case, we want to produce an error in some case.
We want to do discs then, having the way we have them right.
F
Now, it's probably a little better, but again it's not set in stone.
We can always update this needed came.
B
Through this change of the even at the end stage,.
B
Change from end state to having the end kind of as an event anywhere was that a recent poll request rate didn't see that flying by.
A
Okay, so what's your point so phone call, you know you you're like and still your eggs and priming me trimeter.
Our definition.
B
And stage I find it difficult if certain behaviors are allowed somewhere and somewhere.
Not so how is similar to how we discussed intermediate events?
Would it make sense, for example, for parallel state to be in to define an end or a choice, to define an end.
A
Okay, so I think we're running out of time today.
So sorry, just one more minute, I think I just want to remind you, know: people who drive later.
You know, please add your name to the to the meeting minutes um yeah and then the next we meet will be emerge.
A
So if you have any topic, you would like to discuss just post it in that human is in the agenda sounds good.
Oh great.
A
Think thanks.
Everyone thanks.
G
A lot thanks again for the demo.
Yes,.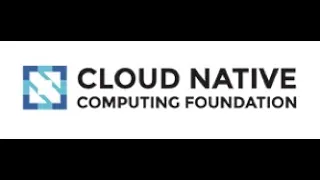 ►
Description
CNCF Serverless WG 2020-02-17