A
Got it okay, thank you very much.
A
All right, let's go and get Stratos three after.
A
Alright ai-ai-ai-aight don't have anything urgent, we're going through there.
Listen I can think of something they want to mention.
A
Okay, yes, not KT times.
Are there any community related topics?
People like to bring up.
A
All right now, during any STK update, we did not have a meeting last week or this week, yet so much there's anything new there Austin I see you've joined the call.
Thank you.
Is there anything you'd like to bring up from the STK perspective.
B
Nothing I haven't I, haven't been involved in this meetings as if I just laid some little a little out of date, yeah.
A
That's fine all right!
Anybody else will needs to Kate.
Sub-Team want to mention anything all right.
Cathy I, don't see her on the con.
I, don't think anything happened.
They were the workflow.
So demo proposal that's kept forward.
We did any I.
C
Don't think the workflow meetings are still happening, so does it make sense to still have this as a thing that we talk through every time, I can.
A
Definitely remove it.
um I apologize, I, actually, I.
Think I took an action item to get with Cathy off on to figure out what we're gonna do there, because there's it doesn't seem to be a whole lot of forward motion.
Yeah.
C
I think that I think that, like they came to a good place and they presented it and I, don't think it's like an ongoing thing.
Yes,.
A
Okay, well, I can, if we remove it and wait for Cathy to mention it as a potential topic.
Is there any objection to removing it?
A
Thank You Rachel next demo, so we did I think we need to do a poll and we agreed on Monday at 1:00 p.m. Eastern for a call to talk about the next demo or and that's to go over the proposal that Scott put forward.
A
It's gonna be using the same zoom as the regular phone calls so feel free to join.
If you can, if not obviously, please comment in the document itself.
Scott is there anything you'd like to mention relative to that?
It's fine give you no pain just because if you want but.
D
No I, don't I, don't think, there's anything extra from that proposal.
It's still open for you, no modifications and new ideas.
So please come to the meeting and come with ideas.
Yep.
A
All right cool any questions on that one or for Scott I, just.
C
Wanna, like if you haven't looked through it Scott to you in to give like a two sentence, summary of it, yeah.
D
Sure it's so the general idea is that we will simulate what real people make for businesses and hopefully it's like cobbled together and duct-taped, but the the general idea is that there are a couple roles that people can fulfill.
There's the producer or like a factory role.
It's.
D
It's like an e-commerce Factory, see so there's the factory services that send over cloud events to the warehouse inventory service and those get like added to the inventory and then the there's a store you I hopefully, and then people can buy stuff through that UI.
It gets reserved the inventory and then sent to a delivery service where, like maybe some fake updates, get sent back to a delivery UI.
D
So it's simulating kind of like maybe what would happen like on a Etsy or an Amazon where there's independent considers that add stuff to an inventory and then you can consume things out of that inventory and but then that you could simulate being a FedEx like thing in the middle there.
C
Okay, that sounds interesting and more interesting.
I would say than like all tweeting something good for the first version, yeah.
D
And so potentially like one of the factories could be like a cookie clicker UI like thing where you actually tell the audience: hey go to this URL and, like click on my cookie and then every click turns into a cloud event that goes to the warehouse that adds to the UI so that people can like consume a cookie.
On the other side, like.
C
The joke is that the like you're buying, like a physical cookie.
D
No, not a real cookie like there was a game or like the cow, clicker thing right.
It's just like a busy task that you've made.
They do right, maybe sit on their phone, they click the thing and like maybe we have a display that see showing the active inventory counts anyway.
It it's I'm trying to make it interactive, it may or may not work conference.
Wi-Fi is kind of spotty, but.
A
They K again, the audience involved is always usually pretty good at something.
It works well, exactly.
C
Thanks for indulging me and explained it sure.
A
Always good to refresh so thank you.
Alright, any questions for Scott before you move on okay yep.
So please join the call at 1:00 p.m.
Eastern on Monday.
If you can be you planning, so we have the two sessions.
We talked about the intro and deep dive.
We have a call right after this one to discuss.
You know what we're going to talk about, but we got a presenter who's going to be presenting stuff like that.
A
Obviously, if you're one of these people, please join the call, if but you're obviously free to join if you're, not one of those folks just hear what's going on or if you have ideas and it's gonna be the same zoom channel as this one all right moving forward.
Is there any questions on that.
A
In that case, let's get to the real work here: PR review.
E
Chris yes hold on me, so this.
A
Is this one?
Technically it's a little bit on the new sign he was put in there two days ago about thinking so maybe okay to bring in but I thought, because there's more of a type of more than anything else, I wanted to get it out there sooner rather than later, yeah I made.
F
A couple of weeks or months ago, I made a change where I renamed your eye to your eye reference, because this is only the placeholder that we use in this spec.
It already said this is a URI reference, but the shorthand we used was your eye and I was pretty confusing, so I renamed that so one of the mistakes I did, if you scroll down to the spec markdown, is that I missed the schema URL, so I forgot to rename that as well.
F
So this pull request mostly changes that then I also found that here in the bottom and the constraints it said it must adhere to the format specified in RFC LA, which is a bit dublicate or confusing.
F
Whichever way you want to look at it, because your eye reference is a subset of the RFC and it's not so clear, so I just removed that part, and if you want to know what exactly the string should look like, you can go to the time definition of the URI reference I changed that in the spec Jason as well. Hobbie introduced this last time and then in their proton off I. Also changed the shorthand because I think they're protobuf PR did kind of go in parallel with mine, yeah.
A
I think this one was just a mess: yeah, that's a mess as well, and then this is duplicate and this one is OK.
The URI reference is a valid format for a JSON schema, yeah.
F
We already have it in the source actually got it.
G
And instead we removing the RFC reference in the spec.
Should we just add the section as well.
G
Sorry, I didn't get the question so in in in the spec that MD you're removing this section. That was the RFC, however, in the in the other form, it's being more specific about which subsection should we just add that subsection to this as well, I.
F
Try to be consistent like if you look at the full spec markdown file,.
F
So in the full spec we have in the type system defined what a URI reference is.
So here we have the full link and then, if you look further down inside, for example, the schema add a source, sorry, the source, we only say it's a URI reference and then in the constraints we don't put anything extra.
F
So I wanted to be consistent with the source.
Okay, what.
F
Well, we can change it, but and we should change it in both places.
I don't really mind either way.
Well,.
G
As long as a more specific reference is in the document already, then I'm fine with it yeah.
A
All right any other questions.
A
And if I need more time to review this, one.
A
Right, Thank, You Rachel any objection to approving done.
A
All right, thank you very much and now we have Rachel.
A
You want to bring us back up to speed on what this one's about and then where we are review eyes.
C
Review guys I, don't think it's gotten any comments this week, unless someone added oh really recently, I, don't.
A
Think so I think the last one was from Christophe, alright Christian and.
C
Then I think you added something.
You said anyone want to comment or something yeah.
A
Yeah, the guys from the rocket MQ stuff yeah I, like.
C
My overall perspective on this is like I, am open to having a higher bar for people that would like to add their proprietary spec I, like my motivating factor, is that I want the spec to be adopted and if adding a place for proprietary specs, furthers adoption.
C
I think it's great I think I feel like it costs us almost nothing and if we like I'm, not incredibly concerned about doing free advertising for people, because if I were looking for a protocol and I went looking inside of our spec for like what should I use, I feel like I feel, like you're, not really making sound technological decisions at that point.
C
So good luck to you, but if people have different perspectives, available, hearing them and like making this proposal and just something that ever can get behind, like my main, like my like the proposal here like the comment here, raises the bar considerably like it, it says that you must prove like you have to be able to prove that, like if a cloud event gets sent into your system, it should be able to come back out of your system and the thing that I think about that is like we're not really in a place to validate that like they could think like we're, not going to spin up there like protocol and like test.
C
That's true like it.
Try it try it using it, for example, so I'm tempted to use an honor system here and just assume that people are being good-faith actors.
If people are more cynical than I am which I'm very open to, then we can.
We can try to like brainstorm on what, like what balances we want, people to be able to like embrace suspect, no matter what technology they're, using with also being cynical about what people will say about their specs.
So I'm really open to comment.
C
If people like my basis, if no one else leaves comments, I might say like I might try to pull in some of this wording here into my spec, but I not inclined to like to raise the bar too much more, because I want people to just like say we support this spec I went I want people to like be able to like assent to it pretty easily.
I want that bar to be low.
A
All right anybody want to comment either.
You know Christoph for Clementine.
Oh, she came off me.
Anybody want to comment yeah.
I
I'm, a little bit more cynical about this and I'm also a little bit worried about real world politics that are potentially being played here and also trying to be mindful of those.
I
So occasionally, it appears that some folks who are building stuff that is not necessarily aiming to interoperate with anybody, are trying to gain the systems that are the open source organizations and the standards bodies and.
C
Without arguing with you could I just ask for an example: cuz I'm not I,.
I
Will be concrete because it's right in here right, so rockin mq is being submitted as an incubator project in just Apache.
If you look at the, if you look at the actual contribution, it comes from one place and then certainly and then shortly thereafter, I, don't know exactly what the what the the order is open messaging starts to exist in the Linux Foundation coming from the same place and except for a benchmarking project, also has no contributors outside of that place.
Wait.
C
So, just because one company is doing most of the development work doesn't mean that something is not opened, see.
I
And there's and there's the question for me: if there is, if it's what, if it's one company doing all that stuff with effectively no outside attraction, and it's only really being used in one place, and it's specifically and you see that it's it's using, prepare the proprietary protocol that it's not even document it.
I
That's literally, the protocol is the code right and then and then there is an open alternatives that a broad number of company had companies have been investing in and are currently investing in with a common protocol stack that has quite a bit of traction and that stands against that, and then we're doing an internal project and and effectively the game that's being played, is obviously trying to wedge that proprietary product.
It's who something is looking like open, even though nobody supporting that open thing except themselves.
I
Okay and I'm sensing, an opinion then and I'm sensing that the system is being played and I'm not sure that.
C
Means so like we can say, like they're, playing a game or they're playing politics, but like I, don't understand what the end result is so, like is corporate capture open source totally a thing totally.
It's absolutely a thing.
That's definitely a thing.
It makes for crappy open source I'm as guilty of it.
As anybody I totally agree.
That's a thing really I, don't understand what like they're playing the game like what game?
Are they playing they're, open sourcing, something and they're?
Putting the work in and like.
I
Won't be washing the open washing something like the open, specific residues that has lifted text literally from the connivance spec.
C
Are you upset that they liked your words and they took them lightly?
What's.
I
The part so I'm I have said about someone trying to play a intro via API story.
That is exactly opposed to interrupt on the wire which we're trying to achieve here and and then what and then effectively using writing a check to legitimize that by by having a project created for them.
That then says open well effectively is a proprietary play.
I
And that's a game.
I see I, see that as a game, that's being played on the open source and open standards community, and so that's the thing that I'm worried about here.
So that's that you asked me for an example.
That's the example I'm bringing for and.
C
I still totally understand, it's not necessary that I understand honestly, so I can like I can drop it, but like just to let you know why I'm still skeptical about this.
It's that, like so, if so say, I'm I'm, putting myself in their place right.
I, like I, have built this thing, and now I want to open source it, and like is anyone else using it.
C
No, but I'm still really excited about it and I want to put it out there like I, have I have like gained very little like by by like getting it like I, don't understand like how they are winning something right like they have put in the plate.
They have invested in this thing and they put it out there for others to use.
C
What do they get out of it because, like I I would be skeptical if, like they were like secretly getting tons of like hidden benefits but they're not like they are they just like put something out there in the world that will sit on github and maybe no one will use, which is like the thing that can happen.
I, don't feel that bad about it, but.
I
They can claim openness right and they can claim compliance because they we allow their proprietary protocol, which is only implement in their product and cannot be implemented anywhere else, because there is no phone calls back to be balanced by an official binding into cloud events, and so they are now called them and compliant, even though nobody else to talk to them, it's a blessing.
I
So that's that's something that I find that and fight than weird- and that's that's why I have a problem with Christophe here says: is there's got to be an implementation in that product that literally interoperates, and if it doesn't, then it's the question of so that's.
That's the.
C
Question is not, should there be a product interoperates, it's like who is responsible for figuring out if it interoperates and I want to say, that's not our job.
I want to say like if you claim to interoperate, then you're responsible for actually in there operating and like we're not like.
We don't have to validate that.
So.
J
Let me go to the speaker: cables are hands up Jim.
You may have been first to go ahead.
Hey thanks and I.
K
Understand Clarence concerns, I, I, guess when and Rachel.
Thank you so much because I think you sort of picked up one of my crazy ideas with this I told looked at this originally more in terms of war.
Where would I be n?
You know if they wanted to do a cloud event: transport binding for MQ?
K
Where would they put that and it to me it just seen, and that wouldn't be something that this group necessarily would write, because it's not an open standard, but we would want a place in our in our environment or community to sort of house that binding, so people could understand how it should work and and I think that was my original sort of desire when it when this thing came up, not to necessarily linked it to purely open source initiatives.
K
Temas does that do you understand where I was coming from with that.
E
Yes, yes, yes, understand.
I
I would expect so frankly, I would expect the MQ team to bind to called events via either energy light, which means they're a pee-pee head or their Fu GT head or their or their HTTP HTTP head, but not using one of them for proprietary protocols.
K
Okay, but wouldn't this be in a place where they would explain that.
I
Yeah, however, they end up.
If the question is the question for me is: do we need to have the so?
We can have a catalog of Optronics and support cloud events, and we can point them in that kind of mode.
We can point to the respective front of documentation.
I think that's.
That would be totally fair, but that's a proper spec.
You really the only need if, if the spec can really be implemented by another party and for the four different protocols that are in queue, proprietary.
I
For those four, there is no product, there's a there, so there's no spec, and we have to know that because that's also, we have a license to one of their phone calls and there isn't it's not the only way you can go and do this is by reverse engineering and listening for the stuff on the wire, the documentation at the end of the code for it.
So the situation for them is exactly the same as when working in queue you can try.
I
It write a protocol spec for it, because there is no port Oracle aspect of reference, so.
A
My hands up next so question for you, lemons, I'm, trying to wrap my head around this and then see try to see both sides or understand both sides I'm wondering Clemens.
If, if your concern is more focused on whether someone can then run around and claim that we are endorsing them in some way, well, okay, in the sense that it's not so much Oh such a such protocols, saying hey, we're clatter than compliant or worried.
You know we're.
We support cloud events, I, don't I, don't get since that's what you're worried about!
A
You worry about someone coming back and saying that, because their document is now on our repo, we as an organization or group have somehow deemed them as worthy and that they're going to somehow profit from that in some way.
Is that accurate to say it?
Yes,.
I
In the second part, the second part is so I see this group also as an advocate for interoperability.
I
I, don't I would find it sad if we, if we would reward products that, even though there is technically an industry, a recognized industry standard for doing a particular thing, for instance, how to create interoperability around the message broker that nevertheless ignore that and use their proprietary product, and we will work them effectively with you know: interoperability award at a level that is like at the protocol level, that's unreachable unless you have interoperability, one level below so so, basically endorsing their proprietary choices and for me, interoperability means, if you literally, can go and plug and play things together and and not you know, claim interoperability at a level in the protocol stack where, if actually interoperability is not possible, I mean I'm.
I
Just this from probably a pretty religious interoperability stands of.
I
Interoperability down the stack, all right, TCP and then overlay, the the framing protocol made that be HTTP or in deteriorate or computed an overlaid on top of that since proud events with the respective encoding set cetera but but I believe interoperability from the ground up and not having you know in in drop, non-interoperable thing read: that's it's!
The middleman prevents that you can even benefit from bother.
That's so.
A
It's not like you're saying if we don't nest their documents here, but we have maybe a list of pointers to documents host at other places and say: oh by the way.
Here is some other format, or here are some transport bindings or whatever that that do support cloud events and we make no claim as Dora they're good bad or anything, and it's just a list you'd be more okay with that it sounds like yeah.
I
Absolutely so anybody from getting the pointer is just I'm worried about the the effects of having is a proper snake in the in the in the repo right in the repo on on what we're trying to achieve.
F
I think I'm a bit less religious than Clements I'm more from a practical perspective, so the thing like I'd I, don't know about rocket MQ or open messaging or whatever, like.
If a customer comes to me and says, I want to integrate your the platform that we're building with rocket I'm cute I'm generally in support of that and my sort of dream is that I have an implementation for cloud events.
F
There is maybe something in between that I have to set up like an SDK or whatever, but that basically it's plug-and-play, maybe I have to plug something in the middle, but then they can just implement well, they can take our platform.
We have we amid cloud events and somehow they end up in rocket and cute.
F
Well, if you just allow people to drop a speck and then don't do the work of providing the adapter or providing a standard interface, then if we just have like 10 20 protocols and in the end we can't send cloud events from one system to the next, so that that is kind of my fear.
L
So yeah I think I've I think I follow all that I think my concern is a big enterprise.
Right is I, have to deal with companies all day, long saying that they support XYZ protocols back standard whatever and the biggest part of that part of my job.
L
It is terrifying how they're all lying sacks of right, because it's it's marketing height, so so I guess part of my rabid support on the Clement side of the sense is the you know: what are our rules around people being able to use our events, logos, trademarks, stamps of approval certification to be able to make those kinds of claims that are going to commute and marketplace right.
L
Interoperability is obviously a critical piece for a lot of people right, so you know where?
Where is that going to fall?
So where do we?
Where do we draw those kinds of lines?
And what's the seal of approval right or Interop cross usage versus okay?
We have an adapter that allows us to you know hook these things together in this more proprietary hodgepodge way, and maybe that solves problems for certain users, but it solves it in a way that is not generic enough it'd be to claim true Interop that my son I.
A
He'll hand up to, let me ask this question of Rachel um the goals that you're trying to achieve Rachel.
How important is it that you that they actually hosts their documents in our repo as a person?
Is it okay.
C
Can I can I dress some of the things that were said before anything?
Okay, I am totally sympathetic to not wanting to give out awards for openness or interoperability.
For someone that is just writing a shim over there proprietary thing.
I don't want to do that.
C
I, don't see this as giving an award or saying you are interoperability like champion of the year, here's the thing that, like we're all running proprietary products that we charge money for and that we think offer unique value and the thing that and like we still come together, saying that, like we agree that interoperability is valuable, despite that, despite like it being like we, we are already proprietary things here and like the difference between the things that are going in the main spec and the things that I see going in the proprietary protocols like folder I, think the difference is that one set is owned like the this, like the direction of the spec is open and anyone can join that conversation that they want to.
C
The difference is not that, like we're, not charging for our products right so I'd like I, don't like I, don't see this as a stamp of approval.
I see this as a way to gain adoption and and the important the reason it's important that it go in the spec.
Is that I want people it's a place to standardize it it's a place to say like?
Are you interested in cloud events?
Are you running any of these technologies?
Here's where you go to look to see like what the like what the standard like serialization is like.
C
That's the important part of it like it's a it's a place to go!
Look that's!
Why that's why I wanted to go here if we like, if it makes like?
C
Maybe the right thing to do, is to add wording about not being able to use a lot of those not being able to like claim not being able to make certain claims, and we can like work on the wording for like what the what it should be there if we, if that's important, so that, like that's where that's where I could not like I like I, really think that it is a greater risk for the speck that no one ever gives a now that we're gonna use that word I'm going to use it to like it's a it's, a greater risk that no one ever gives a about this than it is that that it's perfect and wonderful and like lately, I just I, just see like being perfect, is not my goal here, like getting adoption and mainly what's the point of interoperability.
C
If no one ever uses it like where I'm coming down so.
A
You put out a pseudo proposal in there of.
Is there an appropriate wording?
We can come up with to to say you know your spec team presents and disrepair or someplace in our org does not give you the right to claim compliance, use our logo or anything like that.
What do people think about hitting that direction?.
A
Does that help at all Clemens room?
Can you come up here?
You want to speak.
A
Original then, look at me yeah.
C
I'd be interested irresponsible.
I
Yes, so this so for me, the higher and the highest order of business, driving interoperability and and for me, interoperability, is the thing that that ought to be driving the adoption, like the desire to have a common stack that has a minimal amount of options, but the options that are appropriate for use cases and then go and use those rather than you know.
Adoption of this specification at all costs because I don't know, I, don't know how much that helps us.
I
If we have, you know, called events being used within a totally closed ecosystem when those events basically can't leave that echo system ever because it doesn't help anybody.
Okay,.
C
So I agree with that.
Like I agree like I want I want to Dr interoperability and I guess our disagreement is like how that happens and, like my my so say, I have say: I have like my current stack and I want and I like the idea of interoperability.
C
The like the first way I'm gonna, get started using.
This is I'm going to like write a shim that, like converts like at the like at the edge I just convert the thing like I, don't change any of my internals and I and I like right assume at the edge, so it like converts whatever I'm doing to a cloud of it right, and this is like in this proprietary like protocol and encoding like folder, is the place you.
N
Can do that so that for what you just said, that.
I
Right for that for writing that shim, so we can talk to a different product for that candy ever specification, because you're now sitting down and you're, taking all the internal group that you have, which might not even be included in its complaint, all events format you changing it around and then now you are handing that off to someone else who speaks loud events in one of three protocols or one of four protocols and that's why, when you have the interrupts, thanks for how you do your thing inside of you, your product in even how the products, how the events flow and how you store the events internally, because we certainly in our product, we don't store.
I
It called events as found events, but we have a different format.
Internally, there's nobody's business, but really what can't?
What matters is that you're shooting you sit down?
I
You have a set of specs if you can go and write against and then hopefully the result of that, if that's compliant can go and go and talk to everybody and that's what I think that's what the spec said should should should do for us and and and how I be angry, would realize cloud events inside of and cue and even inside of a federation of mq managers and how a rocket in queue does that and how service bus and and our stuff does, that eternally between modes in a federation doesn't matter because, ultimately, what we care about is the handoff between one product and the next product and one system that the next and the next system.
I
That's the stuff that we that we need to agree on in terms of okay.
C
And I, just wanna, like I, agree with all that, and the thing that I just want to add is like the only like the only specs that should start using this should not be ones they're owned by the Linux Foundation right, like any like any protocol that people are using like should have a way to like start using cloud.
Events like you shouldn't have to like you shouldn't have to change what you're doing you should just be able to like start layering on a cloud of it.
That's like that's like what I'm coaching for yeah.
I
And I think I think where I'm, where I'm at and that's this disagreement, I think to make to to make the complexity matrix of integration, and we have some people with it with enterprise integration background here.
Is you can't make the complexity matrix like you can't have 50 protocols to choose from and then everybody is is.
Is you know one is seeding this protocol and the other one is pulling from this protocol because then then, you're really not compliant to anybody.
I
Who said then you know you need to have the matching products which should happen to speak.
Those can protocol and that's why you narrow the charts down- and you say, here's three protocols pick one of the three and and then, and that makes integration more real.
But if you support 50 different costs, the choice, the likelihood if you find two products which actually speak both because become slimmer- and that's my that's my the core.
My concern.
C
Okay, I think we're probably at our time box, but I would really I'm interested in getting this like I'm happy to compromise on this PR, but I'm like the thing that I would most like, is to get a version of this like with whatever caveats we need like like.
If I have a proprietary protocol, I want to be able to say here is how I'm supporting cloud events, and if you want to do it to here's, how, like that's what I want yeah.
A
I was gonna suggest and such some sort of trying to find that middle ground position is maybe Clemons, but it's also for you to how to comment in here to state what you would feel comfortable with with some sort of what your proposal would be for what to do these things.
Unless your position is.
A
Yeah I'm just wondering you come in, is there a middle ground position, but you could have something that you live with.
I.
I
Think a catalogue of implementations, which you know, support, support, cloudbeds I, think that's, okay, I'm just I mean I am I, just I would like to spec set and what looks like technical documents to be constrained to those which which drive interoperability across products, and so let me yeah I'll.
Let me comment on.
Let me comment on this and then basically summarize summarize my my stance here.
I, don't care about us going together to Plouffe?
I
Is you know and then go and write the code that allows us to plug things together and then we should not have to go to different adapters to make sure that one can talk to the other, because we're not building integration products, we're building regular, damn software, and we should constrain ourselves to a few choices so that we don't know.
C
We would be constraining everybody, though, like we're saying like if you want to support cut events, get on one of these like three or four bag.
C
Like use our thing, no matter what you're using like just start using it now and that's way, to get to get adoption.
A
Over time, so let's do this Clemmons if you could put a comment or proposal or something in there to because right now it appears Rachel's proposal and then we have the other.
The other side is basically saying: do nothing and I actually think there may be something in the middle there.
So maybe, if you could write way, your view of a middle ground position would be able to get some discussion coin.
Maybe circle around the real answer at some point can.
C
I can I also ask like and like Clemens and I are dominating the conversation, but I would also like, if you just like, have an opinion on this and like I, would appreciate knowing like what the temperature of the room is.
So if you feel so moved by the spirit, I would love for you to like add a comment on the pie or just like I, don't know.
Let me know somehow cuz like if I'm, what like out on the deep end, let me know feel like that's what I'm.
That's what I think?
Yes,.
A
Thank you for that reminder.
Yes, please people comment in the issue itself I since we're over time.
Alright, so I think we beat that one pretty well um Kristoff.
Would you like to talk to where we are on your minimum size, PR yeah.
F
Okay, I won't go through the whole background of it.
Basically, last time we ended up saying- or we were discussing- if we should have a hard must or basically ended up in two places, what should the actual size be and then the other one should we have a must or should, because we we just cover some places where maybe a must is too harsh.
Let's say you have an IOT or an edge device that doesn't have enough bandwidth or a memory or is constrained in some other way.
F
I then proposed a third option, which is say well basically for me the point is well: some people will ride a middleware and some people will write the end consumers.
What I want is that all middle-earth sort of work on a consistent way and and if someone as an end consumer, goes and drop, something it's maybe their own fault.
F
That I can't consume events, but the bad part is sort of I writer, a good consumer in the end, there's another good producer in the front, but some of the middleware that is parked in between just randomly drops events.
That's not that's kind of what I want to prevent here.
F
So that's why I proposed the third option that says: okay, you must support it, except when you are a consumer that is heavily restrained.
So basically everyone who writes a middleware that runs in the cloud has to accept these limits.
But if you're a consumer- and you happen to have these constraints, then you don't, it's very ended up.
Yeah, ok,.
A
And there were some comments put into the PR.
Since then we had one person vote for your new option, a couple people I, think member four or so voted for option two, which is changed.
The must do it should and Kathy his team like she can go the other of the first or the second.
Anybody wants to chime in on the call now to add their opinion.
G
Was one of the Plus Ones for should, okay, it relax a little bit.
Okay,.
A
I definitely seen of the limited people that did voice and opinion.
That definitely is leading.
The way has right now, anyway, just wanted to see anything.
A
Okay, I'll speak up here um personally, I would prefer option two as well.
Only because I think the third option is it's fine other than I think if these same results with the should or strongly recommend it asking if I preferred, but either way, I I, don't like any of a must with it out, because that's me means well, why not just make it a should or strongly recommended, but that was just my take on it and we also have an opinion.
A
Okay, so how do you guys look like to move forward on this?
We don't have a 100% agreement.
Do we want to put this up for some sort of vote and let that decide it or how would you guys like to work on this, keep passing through discussing it?
Kathy.
P
May change it because you know once we process ice there I think you know um if we put a size that can be applied to more yours cases or more, our component I'm een, more even consumers, I think they'll be good.
People are trying to.
He made sure people would like to be compliant with that size, but.
A
Kathy I, don't know it was just my connection out, but you cut out a little bit on the beginning.
Are you suggesting that we do one and two or door yeah.
P
Yes, I think you know it's um yes, I think we can give it a smaller size and then put sure I.
Think more.
P
We really do this hiccup and okay.
A
That's your system, one and two: okay Christopher, you gonna, say something in there.
F
I'm, okay, to compromise on a shirt or strongly recommend the only thing I really want to have is that sort of everyone in this group then agrees to honor that limit.
So, basically, then I would also want to pick the 64 kilobytes if Clemens or event grid basically wants to keep that limit on their side that we should have that limit.
Sort of that.
Everyone in the group agrees to support with the products that we build here.
I
Was still like rules, let's.
A
Just refresh already 64 K is within the limit for you guys right, yeah.
I
64 and based on as I said, the base of principle and not necessarily on an architecture only but also principle.
A
Okay, so I'm hearing a copula now saying we should do both 64k and should I know.
You asked for one more week and DEF whatever you're not voting this week, but there anything else, you'd like to say Jem, since you did kind of speak up there.
K
No I don't think I have anything so at this time.
Okay, what.
A
Are the what do people think in general?
What do they just like that general direction of 54k and loosen the must or should.
Q
Hi, this is Vladimir I.
Think we can go with, should I'm I can I can be convinced.
This should work.
Fine!
Thank you.
Okay!
Thank you.
Lamer.
Anybody.
A
Okay, what I think I'm basically hearing is, do Cathy suggestion of lower the limit and go with the should, and so what I'm wondering is.
Maybe what we should do is ask Christoph to modify the PR based upon that and then see we can vote next week on it.
What do you guys think about that direction?.
A
I'm gonna take silences consent; okay, not for you.
Okay with that, yes,.
A
I know, one of your big concern is just to get a number in there and that would be 64 okay, so.
A
Okay, so you'll get that on there.
um Okay revisit, oh, maybe vote I should say who don't know for sure tell what those reaction to it is all right: cool, okay, let's go back to the claim check.
One did you did you.
F
Anything happen since last week on this one: no really we quickly presented it last week, Clemens made a comment which I can maybe read, walk through it.
If anyone likes that yeah, what was close, Clemens coming towards it in the PR itself, no, it was in the call.
F
Basically, the comment was: why do we need a data Ref people?
Why should this be like a top level thing on the spec?
If you want to point to something, you can also just embed it in their data itself.
Is that correct, Clemens, yeah.
I
I didn't find this identify it necessary because you can have in the data.
Obviously you could point to multiple different objects that are external instead of just one.
So this seems like this seems like a very specialized case of having exactly what your eye in in set of data.
F
Well, that is not if I may respond.
That is not the intention.
The attention is, you have a data object which then in turn may contain other URI references or your eyes, but here is like the main outer date.
Data object does not fit within your message and then instead putting it into the data rack.
So then, if you catch that, so you can kind of replace both either you have the data.
F
You can also take it away and replace it with the data rep and then another part can come in load the data ref into it or what is behind the data ref, and we play today to read 50 data again.
I
Yeah I think I think my my point is it is.
It is just as easy to go and put a your I into data and your I update into data that in having a first-class construct for this, like it, doesn't necessarily make a lot of a lot of sub-areas easier to force everybody to implement that evil net.
That pattern so.
J
That it's figured you first said: Jim your hands up, I, just I!
Think one of the other things.
K
That Clemens had touched on last time was the fact that you know just having a reference to something could be potentially dangerous.
If you don't know the size of the thing you're pointing out or maybe what it is yeah so I I understood that concern I again, you know this seems to be double whammy for me, because I think I was one of the original instigators for this as well again.
K
My intention here was to say if this is something that a lot of people are going to dream up by themselves, because we set this limit of 64 K or whatever it is whatever we finally agree on shouldn't.
We prescribe a method where people can.
K
You know, work around that limit if they have to, and so that was really again.
My only drive was to say, let's just show people a way to do it, rather than e everybody coming up with their every implementation coming up with their own way to do it, so it was more of a design pattern which was then codified right.
A
That's actually why I raised my hand was as a question for you.
Let's say we decide not that they after and we tell people just stick a URL inside the data field.
A
Wouldn't we still need some something in the spec that tells people exactly how it should how it should work or how it should look to ensure that we have in our abilities.
So exactly so, we don't get what gem is saying, which is everybody?
Does it their own way?
Basically I.
I
Will explain the claim check powder in the in the guidance but.
A
When we need to, we need to format or specify what the format should look like.
If you choose to stick it in the data field, I mean.
Is it?
Is it simply that there's no wrapper around it or is there a URL wrapper around it?
You know things like that.
So.
I
One of the so a reference to an external reference to a lot to a large object.
You would you would point to could be, it could be manifold right, it could be.
It could be that you're pointing to a large graph that sits in some in some document database.
If you wanted one reference and where you speak a particular protocol to get at it.
Let's say you point into a record in mongrel database and it's impossible to go and send an entire record of the bungle database with all the dependent dependencies with it.
I
So you may see point to it or you have a large file or you have a video or you have I mean there's all kinds of duck because you can have and you going to further qualify them and how you qualify them and probably how we get further ends like the size of the document, etc might differ.
Based of the kind of document that you have so I'm I'm I.
I
Have a fit I also have like you said it.
Fidelity concern around that lake in terms of how much metadata you further need to make sense out of that.
Out of that reference, and and that this might not be the only this might not be, the only link that's efficient could go and express that basically giving a client that receiver that received an event a choice of of what they might of what they might want.
I
Like say, let's say you have an image database in a store or a new picture right and you send them an event.
The event is about the picture and ultimately want to have the picture, but maybe in the data you want to give them the choice of ending.
You cut me off or the original resolution, or a choice of thumbnails, and so all of a sudden, you point in to four versions of the same or ten versions of the same picture.
I
Well, it's theoretically a claim check pattern because you're not sending the image but you're, sending a pointer to it, you're, actually sending a very qualified set of links that you then further declare with and this image resolution form at the center.
But it's specific.
I
That's that's kind of where I'm coming from, because that's the principle that we have in general in our product is to always point to stuff and never and rarely carry the stuff.
So we'll always have these references in line in the in the data and then leave it to the application will interpret, interpret them according and here this seems like good, the most rudimentary case specialized.
A
Christoph your hands up, yeah.
F
Let me, as a I, think that this Funday example doesn't really well will be a misuse of this.
Your I reference.
That's not what I would like to use it, for that is my point.
So I think there are.
There are Ella use cases so, for example, a doe yes for SKS they have a limit or they have built in there, at least in our Java SDK away.
For that you in the Java, SDK can say I'm sending this message and then someone else with the same SDK can consume this message.
F
So if you're sending a message below that limit, it will be put directly into ask us if you're sending a message above that limit it will actually put into as free and then the pointer to that as free object is put into the message and then the SDK on the other side will pull out that data from me as as free blob storage.
So the good thing is as a wolf as a producer and as a consumer.
F
You really don't know if that happens in the background or not, so that is I think something that that is worth considering having I'm, not sure how many people run into this particular issue.
For me, that is in my daily work.
This is often a case where I really don't or let's put it this way, I already point to the object itself by having that source.
But what I'm sending in a message is often a change set and it can be very small or it can be very big even for the same event type.
F
So that's kind of the issue that I have and then I dynamically want to make a difference, better I'm, embedding the data or they have to fetch it somewhere else and if, if it would be like, if my consumers don't have to care about it, that's good for them.
I think, ok,.
A
I think Kathy you're going to have the last word on this for this week, go ahead.
Kathy yeah.
P
I think this SPI is talking about out of time, I'm beta right now in band, so I I think you know it's a good thing to have that, because if you want listener either large large set of data you want to not to send it in band or restriction, does not allow you to send it in BAM, so this could have a data reference, but whether we have you know one URI, URI or zero.
That's another thing we can discuss.
I, think you know there are use cases.
P
That's you know this information will will help or not.
Okay,.
A
Thank You Kathy, so there's a lot of interesting ideas.
There incident in particular Kathy and in Clemens.
You guys have some interesting thoughts and there's, maybe you guys could had some comments to the PR to get some discussion going offline.
A
Yes, we can see what how that plays out next week, let's see quickly just less 30 seconds or so I heard Cathy song Gary.
There.
A
All right, Sonia he's still there no Sonia to leave it.
What about Alex?
Okay?
Is anybody I missed for roll call?
Okay, thank you guys very much.
Please do take time to comments on those how sanity ours, um the way that you guys are free to go, except for the people who would like to potentially present at the next koukin.
So those guys please stay on the call I'll just give people a second.
I
Was I was just I, I was sure.
I had something in this time slot that.
A
Hear ya: I might be kind of grumpy I'm missing lunch, I'm getting really really snippy and hungry yeah.
A
Let's see whoops okay, so who should be here?
Let's see what you know, Clements is here Scott's here Christophe still here.
Well, that's still here Chad his mother, neither called Dan it's later, okay, hear what he was supposed to be here is Harry good, so we can get started all right.
Mr.
Scott, if you don't mind, I'm gonna lean on you to drive more of this discussion since this baby's.
Your idea in terms of how you want to proceed this.
A
Sorry, what are we talking?
Oh gosh darn.
It I'm mixing up things.
um Okay, you're right turn it okay.
So in that case, presentations, okay, so um donít you go.
A
Exactly I blame em longer, so that's never there was.
A
There are a couple of comments.
I could just want to put oh yeah, maybe send the invite, because people didn't make comments on ideas, for what to talk about and I know, I've put them somewhere and I.
Think I put him in the yeah.
D
I think there is a doc I remember well,.
A
I know there's a doc here: I found it I'll.
A
This later so hold on a minute there.
A
These are the ideas that I've mentioned so far.
A
Okay, so let's focus on the intro first I think, based upon the description of the way of the way intro calls are supposed to bar the intro sessions are supposed to be.
We have to at least give the generic one that we give almost every time, which is what is caught events.
Why are we here?
Why we matter that kind of stuff?
A
It does not necessary long session, but you think we have to at least give that brief intro for people who don't know what the heck it is, but after that's were then free to fill the time whatever we want.
So as a follow-on for intro session, do you get?
What would you guys like to see the next topic or a set of topics, be.
D
Maybe like the hello world of uh how to use it like how to send an event.
Okay, so.
A
This is it, but this feel like a hands-on.
Here's how you use it or you're, just a demo of C in action.
Are you thinking there?
Oh yeah, maybe like actually.
D
Draft out a like a simple application using one of the SDKs okay.
A
My best, you can't usage, okay, whoops, can't type all right, yeah anything else.
Yeah.
I
I think a fee for this.
For this particular we are for the I'm gonna, be fan of showing plenty of code.
I
So so to spend more time in the SDKs and and if already there, some product integration scenarios.
I
More than then talk about theory, because we care about the you know: people adopting it before that heavy code showing code is good and for me the the those conferences seem to be ones where code, showing code and and demos is very appreciated.
I
More than the you know, dry architectural conceptual songs, yeah.
D
Code and demos and like tips from experienced people in this in the generic intro, is there a like here was the world before cloud events, and this is why we're trying to make it better.
I
Yeah I think that's that's that should be in there like what could come from.
Why do we exist and and here's the here's, the thing we have kind of a brief overview and then from there it should really be, and this is what we can do now.
Yeah is.
D
There, like a big like final wow like today, this is super hard without cloud events, but here's what we just did there's this crazy thing that we just connected I.
A
Don't think we have that yet, but that might be a good idea if we could think of one yeah yeah.
I
Yeah, we don't have the the how terrible the world was before I.
R
Might have something present on this, but I don't know if we'll be ready before then like we becoming currently working with AI, implement the whole pipeline for all 20 deployments and the whole internal dev tools will be using all events. Well, the main driver for this is the fact that we have to send trace IDs around and we have to use SNS, sqs and stuff like that, and there is no easy way to use.
R
Tracing with that and cloud event seems like it's gonna be a good fit I had exactly zero Titan time to test it.
I'm super annoyed by that.
A
Okay, well am I correct in assuming that that would fall under sort of these live demos or descriptions of power, actually how people are actually using it today and will world scenarios right, yeah.
O
Yeah again hoping that it'll be ready, but I don't know.
A
Okay, it's not like, we have a good start in terms of what we might be able to talk about at an intro session and I think we only have 35 minutes so between these things we should be able to fill up the 20 minutes, 25 minutes or so after maybe a 10 minute highlight who we are so, let's quickly switch over then to the deep dive session.
A
What are you guys thinking about from there.
D
Think another hello world, but this time actually show extensions and what you could do with that.
Yeah, for example, like the trace ID, is cool.
R
Ok, the tracing in the deployment pipeline I just spoke about, is planned to be implemented with extensions, so it might be better to move it here or get more in depth.
Here I am I, don't know.
R
And again, all this is very much theoretical right now, you're doing this today, with this new.
I
There's there's a good news on that front by the way that in the w3c Aubry traces back I said what it's called yeah I think so that's being that's being referenced from there.
That is not also getting them QT and a maybe people, I think so we can go online, but only on HTTP what we can also align on the that they QP behind it.
Nietzsche yeah I know that, because I had to review it.
A
Ok, so I'm trying to think is a deep dive.
Is there anything we can do there?
Aside from just showing it being used, there might be some gotchas.
D
Like with some of the you know, yours, we now support protobuf but like well.
It's you know not really ideal.
So.
A
That goes back to sort of lessons learned or a deeper lesson learnt ah great yeah.
D
I, guess that's that's tips and like here's, here's where the edges of cloud events exist.
I
There's there's the don't use this.
Don't use this to do a general messaging aspect there as well right, there's like patterns and to enter patterns and I.
Think I can the anti pattern section is pretty long, because you can bet that people will come and make their reply to extension, and really it really really shouldn't like things you should not do.
Please yeah.
A
I think we should add that just to torment, equipments.
A
So if we go ahead, Chris off sorry, yeah.
F
I'm, not sure god I'm.
We assume that the people who are there, probably don't use it yet and may have only heard the intro.
Does it really make sense to go and talk to like okay?
This is the stuff that doesn't work, and you know or focus on the positive examples of what it can be used for and odd.
You should do this is this well, then they don't really have an idea and they had what they should do with it.
Yeah I think you, thanks to both both.
D
You you do both things and maybe the it sounds like we should do a quick intro of like what is eventing and where, where cloud events fits in with a technical perspective and then Pratap, perhaps maybe we can show performance of cloud events for different protocols.
I
That is, that is normally difficult, because you're really not showing cloud events, birth, Oh,.
D
Was just trying to think of like technical things that you could show in a deep dive, yeah.
A
So let me just just for the note-taking purposes: Scott when you said what is the vent thing and where it fits, do you see that as a deep dive thing or as an intro thing, I kind of think it's a maybe a little bit of both.
S
I think that should be covered in the intro.
A
Well, thank you okay well cross that out, but even maybe for that then performance is that that that one scares me mainly because I it comes awfully close to potentially slamming someone something some product yeah.
S
I'd be cautious of that, as probably it might be subjective, we're not as objective as we might want.
A
You, okay, if we drop that Scott, that scares me a little yes.
A
Okay, what are the things we do for deep dive?
We only have 35 minutes and glads thing or whatever we come up with whether it's ads or something else could take a quite a while, so that could be I may not have as much time as we think it is.
This.
Are these two high level topics good enough for a deep dive?
A
Where does the demo will fit in your excellent question?
I forgot all about that.
A
I'm kind of wondering whether we do a little tease of the demo in the intro and then perhaps to a deeper dive discussion about the demo and I'm wondering whether the demo tie into some of the lessons learned in some way.
Mm-Hmm.
A
Have to learn those lessons first well trying to implement the real-world snare that you have in your demo may expose some of some lessons.
I would hope yeah.
A
Actually, it is innocent questions.
Oh I.
A
Know what you guys think we're we do want to do the demo I, don't think we have another time slot to do it at the conference.
So.
I
We've done it, we've done the demo in the intro in the last time and I.
Think the demo in in the intro makes more sense to at least show well the defense.
What the demo will be, but kind of showing the demo off in the in the intro is a good cliffhanger for the deep dive session, because everybody wants to see code and so you'll show the demo over there and say.
Well.
If you want to know how we put this together, yeah.
D
Maybe the actual code most to the deep dive like we show the demo we we dive down, but but you start with, like here's the hello world using one of the SDKs.
That's how easy it is and then, from this we built the the demo you saw on the intro and we can show it again.
Okay,.
A
Well, it seems to me that a lot of this decision also may be based upon how the demo actually looks and feels, and how much time it takes to actually run through it right, because if the demo takes 15 minutes to run through that's very different, then you can show it in five minutes.
Okay, yeah.
A
Weird, so maybe we should hold off and leave it as a placeholder on both spots and figure out where it goes once.
We feel, like the demos flushed out more how's, that yeah.
S
I agree, my great the other points that make long and both depending on the complexity.
Okay,.
A
mmm I thought you had a really good starting point for an outline.
What do you guys want to do in terms of next steps here?
Go off.
Think about this with a bike.
Put this to a document to ask you guys to then comment offline to try to expand upon the thoughts or we can talk about it.
Now we have 45 minutes unless you guys want to go eat.
R
One more question and then I can go, get pizza or so no.
This is very cloudy.
Events focus and, at the last cue corn in Europe, I, really liked how there was also China.
How are you using called events?
What issues do you have and general talking about this kind of stuff?
Would it be worth to have something like this?
She just yet where the community is with it and see if we need any other working groups or stuff like that,.
A
I'm not sure I followed that are you suggesting a sort of discussion with the audience members to find out what their views are cloud events and whether we want to take in time right both.
R
Events and how they are using server less and what issues they're hitting like more generic, several less word group, stuff, I, guess I, don't know again like a.
S
Birds like a birds of a feather type man, yeah.
A
Now I I think you're planning on having a service day.
I can't believe that term they use for it, I'm wondering if it, if it's better, to save that discussion for that thing or take a part of our time in cloud of ensk, because it's a bit of a shame that well actually they back up.
We originally were given the option of having a an intro in a deep dive for both cloud events and service.
Because technically it's two separate groups.
A
Do we want to change our mind and and not have just do we can have four sessions.
R
Of several ass platforms or on kubernetes, so there might interest I, don't know we can.
S
Fund, oh I would think there'd be interest from the audience and given how popular serverless is right now, yeah.
A
So, do you guys want me to go back and ask for two sessions, or just one for service.
T
Maybe one of the long ones that's an idea.
Okay,.
S
That might be an option.
It might be good to have an intro for server list.
Even I, don't know how much people will understand all of it or just laying out kind of what what it looks like from a CNCs perspective and a kubernetes perspective.
A
Okay, okay, okay, I, can go off and ask and see if it's too late.
A
Good then yeah blood I think that cover that we could talk about your topics in there I'm sorry Christophe.
We.
F
As a group sort of have enough content, or will we refresh the white paper, I mean I like the idea in general, but I don't see how it lines up with what we currently do.
A
There's no question I I kind of view this as sort of follow-on for the working for the surrealist working group itself to say: okay, look we put up this white paper, we can talk about where we see the state of service in general, and you know talk about all the various service products to set on top of kubernetes.
You know open faz kami.
They probably do those things and then sort of turned into like a birds of a feather kind of thing that someone mentioned and just get the audience engaged and say.
A
Okay, where do you guys think services should go?
We do you think the service working group should tackle another topic right because well because we talked about you know, what's the next thing be and we picked workflow, but that's not getting a whole lot of traction, so maybe there's just something else we should be focusing on and maybe we need input from the broader community, so we're not just talking to ourselves.
I, don't know that was my initial thought when, when you guys started hating on this path, well,.
F
That sounds good to me: yeah yeah.
That makes sense.
A
I can remember I just said: okay I'll write that down.
A
Okay, so you want a bird to the feather okay.
What do you, what else you guys well I'm typing, what you guys, what do you?
What do you wanna do next for.
D
That and you think that the white paper has need revisited, and so the landscapes change very dramatically.
In the last year, certain list has gone: pretty big amazon's released a lot of new stuff, there's k native and a lot of the frameworks of rebei stuff other technologies.
Now.
I
Okay, yeah keeping that bucket current would be useful.
It's true so.
S
Should we do an update for this session to prep for this session yeah.
D
I think that's probably the ethical thing to do.
Yeah agree: okay,.
A
But it's a lot of work.
It is.
T
It is and I'm not doing here, statement there currencies well, no I.
I
Just I'm, just looking at my backlog and I, don't want to raise any expectations that occurred.
A
Okay, so tell you what let me take all this informations to get into a doc.
We can noodle on it back and forth in there.
I will reach out to Dan Kahn to find out if we could, if it's too late, to get one long session for the service working group.
A
Do you guys want to meet again next week same time same place, sure.
D
We are, we are meeting on Monday yeah.
A
But that's to talk about a demo right, yeah.
A
I'm gonna assume as yes Clements I know, you think you don't choice.
Yes,.
D
Just put an action item to a bring Doug, a sandwich, yeah.
A
What's funny it usually during the main call, if there's a topic thing, no, it's gonna take a while I will just eat during the previous call.
I just didn't get a chance to today.
I'll.
S
Message you, it tend to grab a granola bar.
A
All right anything on this, you guys want to talk about.
D
Okay, I guess we need the answer to your action item before we understand who is officially on the roster, because I need to start doing travel plans.
That is true.
A
So then, okay well since I since you've nagged me enough about this topic, Scott, which one of these would you like to run?
If any I would love.
D
Either the intro or the deep dive it's.
A
Within the hey, you can't be that broad I'm, assuming each these has at least two two presenters yeah.
A
So?
Which of these?
Which are the topics between the whole long list, g1 and sort of own I,.
D
Think it'd be kind of cool to do the the live demo.
A
You talk about this one or the pier well.
D
You, whichever okay, you know, I'm happy to do whatever I just wanted to know.
If I'm on the team, you're.
A
Gonna get kicked off that on Scott.
A
Well, I, cuz, I, know you you you, you seem like.
You have a lot of constraints relative to getting chemical in a sense, that's a you need to get done sooner rather than later sort, because you keep poking me on that.
A
So what I'd like to do is see if I can get agreement to at least play your name on one thing: now: it's okay, so you can not lie to your management team and say: yes, you are, you will be talking yeah right um and glad you sound like you were going to do something here or you're.
Gonna really really try what, if we tentatively Scott put you on the hook for in essence, part two of the intro to cover these things.
Okay,.
A
Did people think about that?
Is there anybody on the call who says no?
No, you really wanted to do that.
A
Okay and then we could figure out the rest later I mean.
Obviously, if you guys really want one of the particular topics, you know speak up, otherwise we'll figure it out later: okay, yeah anything else, all right cool.
Thank you guys very much.
We'll talk again next week.
Okay,.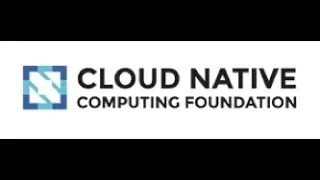 ►
Description
Join us for Kubernetes Forums Seoul, Sydney, Bengaluru and Delhi - learn more at kubecon.io

Don't miss KubeCon + CloudNativeCon 2020 events in Amsterdam March 30 - April 2, Shanghai July 28-30 and Boston November 17-20! Learn more at kubecon.io. The conference features presentations from developers and end users of Kubernetes, Prometheus, Envoy, and all of the other CNCF-hosted projects