A
Alright give another 30 seconds or so that will get started 3 past the hour.
A
All right, 3 pass Aaron.
Why don't you get started?
Let's see um community time any topics from the community that people want to bring up.
A
All right, not hearing any no updated, SDK I, believe they'll call schedule for next week.
A
So well, maybe next week, laughs I need to mention ku con tu recap: two things one is during the service working group session mostly was actually a birds of a feather kind of thing, very basically tried to engage the audience to get their feedback on things like you know why they're using servlets, why they're not using server less what their pain points are stuff like that not gonna go through this document here, but I did want to point out this like me to you guys, if you're interested in hearing or reading the notes on the session itself in terms of the feedback we got from people, the link is right here in the agenda doc.
A
So you guys can go.
Look at that later.
If you want, however, I did want to leave an opportunity for people who were at coop.
Cons had mentioned something in general.
If you thought might be of interest for the group.
So does anybody have anything from coupon?
They want to mention that might be of interest.
A
Okay, in that hearing anybody cook on China, slides it out available yet well soon, as those are ready, Catherine I'll make those available to put the group to review.
The one thing I do want to mention is that I do want, if possible, for you guys to keep your end points up for the demo, because I am planning on showcasing the demo during our session there, one of one of the two sessions there.
So please keep your endpoints up, so we can run the demo.
A
There I'd appreciate that next week, on Tuesday I believe about the TOC College I will ask about the criteria for going to incubator, just as a reminder for everybody.
That's coming up and I will ask this question about whether there's a requirement for us to be beta or certain version number I.
Think the answer's no, but I will confirm that with a group all right on to PR.
Sorry.
Is there any other topic people bring up before we get the PRS.
A
All right, in that case, gem, you are up first, this is a relatively easy one.
You want to talk to this one yeah.
B
We like easy, low hanging fruit stuff, so I just happen to look at the the Jason steamer and it just had the subject.
Omitted I.
Guess there was.
You know we added subject as a context, property and just missed it.
So I've added it in hey.
A
Seen first, a forward: anybody have any questions or comments on this I.
B
I, do it some clients on the overall structure and the schema.
So it's a bit funky to me, but I understand what is doing both.
A
Obviously, you can open up a very short PRI to change that.
A
Okay, any questions comments on this one in the objection.
C
So this is Jason.
Does it need to be added to any of like to anything else, or is this the only place where it was left out?
I.
A
Correct them on Jim I believe this is my place, was left out, I think so.
B
Yeah I mean I yeah I just happened to spot it when I was looking at that scream, fr.
Okay,.
A
This might actually be the only schema type of document we have in the in the repo at all I believe.
So there is a.
B
There is a protobuf one, but protobuf his site, you know, is slightly different form, so I did check that and there's no change required so that one.
A
So does this one actually have a schema to it?
Yeah.
B
It does oh, it's a desert, separate schema file, there's a spec dot proto or something in the repo.
A
It is yeah, but that's gonna.
A
Cool, that's sequin backwards, any objection to it to approving this one, then nope I think Brito.
Anybody else, alright, not hearing any objection.
We can approve Thank You Jenna for that alright, um now Clemens is not on the call, but I did want at least bring this one up for people's attention.
A
Let's see so, basically, if I have this correct, oops to me, sir I had to come it's here on a second.
So basically this is.
This.
Pr is trying to address the problem that I care, who it was from Google I've been Alan mentioned that we're putting quotes around our HTTP headers or the spec requires us to put quotes around HTTP headers, even though we don't really want to do that, and what I believe Clement is proposing here is to basically at the spec level, one level every phrase of the right.
A
What he wants to do is is define a string, encoding format for all.
There are different types and then say for things like HTTP use, the string encoding for those particular types and then the receiver when, if they understand the type with a particular attribute, it can convert it into the appropriate type so, for example, a time stamp type, for example, but for any types that people do not understand, they'll just keep it as a string and then pass it along as appropriate.
A
That I think, is the basic idea here: I wanted to go on like I said: I want to put this out there for people to start commenting on it and then think about it.
Obviously, Clemons will do more it speaking of it next week when he's on the call, but I want to get people's initial reaction to it.
In particular, Scott I was wonder if you had a chance to look at this one and think about it.
A
Yeah you too, Jim I'm, gonna, pick on you next sorry, so Scott have you had a chance to think about this one because I know this was a topic, that's near and dear to your heart.
What.
A
So I think it that means you're in favor of this direction.
Yeah.
A
Jim, what about you I know you at one point indicated you would really prefer to have the type as part of the encoding itself.
B
Yeah, because the way I read this when I quickly went through, is basically saying it's up to the SDKs to understand the types of the underlying attributes you know so or or at least that the transport spec has to understand the type system so that it can move stuff that wasn't Ford's based on the name of the attribute, rather than explicitly in the type in the protocol itself.
So I mean I I, don't quite understand how this works for extensions.
B
For instance, I guess I need to read it a bit more I, don't understand how an intermediary come forward, an extension without losing its type information.
Yes and I also don't understand how an intermediary could forward, maybe a new Rev of the spec without losing its type information.
So that's that I need to read it more deeply.
Yes,.
A
So I Scott correct me if I get this wrong here, but I believe that extension for the unknown extensions or basically just passed around the strings.
So there is no type information whatsoever if you know about them yeah, if you know about the type of the extension, then obviously it's just like any other attribute.
You can convert it as part of the SDK or application code, but but in general, own extensions are just strings.
Is this short answer I also.
D
Think it's an on goal to to be able to convert between lot of inversions about being version away.
I.
A
Don't know whether it's cool or not, I, don't remember, staying being stater the goals- oh yeah, but I definitely recommend people look at this because I do think it.
A
It feels like you could have big ramifications for us, even though I do agree with the direction and I think it's the right way to go.
I think it's not that big of a code change philosophically it is a bit of a different way to view things and I want people to be very comfortable with this.
A
So I'm, not gonna like ask or vote or anything today, but I do want people to to be prepared for potentially voting on it next week, because I know that I've heard from more than one group of people that they would like to try to move the spec as close we can to 1.0 sooner later- and this is one of the the biggest items was lingering for us to resolve so I'm gonna- try to push for a vote next week at people huh we're okay with that anyway. Tippy knee your hands up, yeah.
F
I thought it was is an interesting point that this will affect how extensions can evolve and also how conflicting extensions we'll see each other earlier.
If you would have had a conflict in the type you would have noticed in the type now, if you have a conflict, it will just thereby form string in the next in the next extension version, or if you have conflicting extensions, that expect different types which have special meaning but are encoded as a string without any identifiers.
A
Can you elaborate on how you thought other proposals address that cuz I'm, not sure they did right?
You see if two fine.
F
I, don't think nothing has particularly solved that, but this is alters how that works now without it being because this will define how that would work, they would just be strings that have special meaning, but are malformed for each other if they expect different types.
F
It's just a side effect that came to my head.
Okay,.
D
Think the I think that's actually a benefit because in the in the previous case, you'd have an int trying to be passed in as a string, and that would just run time exception.
Now we have a chance to actually inspect the string, because you know the type at a time, no matter what the actual type is.
F
I was actually 2 and good point.
A
Like it's got, anybody else have any questions or comments on this one or any point for discussion today.
A
Ok, you guys are awfully quiet.
Okay, in that case, please take your time to look this over, because if there are no comments or concerns before next week's call, I will ask you know if you're, ok with approving it.
So if you do have concerns, please get them out there sooner rather than later, so that the clowns could try to address them and Scott correct me if I'm wrong, but if we do approve that one that resolves your PR correct.
D
Does it supersede the idea of encoding the the bytes of JSON inside the headers?
D
It's the first step, there's another augmentation.
We have to write to the HTTP binary specification to say that we, unless it does ok, it does.
A
I'm trying to figure out here's, they should be binding.
Here's the examples, uh-uh-uh I'll strangle this.
D
Would make my job a lot more clear, ok,.
A
Yeah and to be clear, I believe in this one Clemens has has that a chance to respond to my message, but I believe the interesting thing is, if you have an extension, that's technically defined as a map, it will appear this entire Jason.
Looking thing will actually disappear, the string they will not actually come across the adjacent object unless the receiver happens to know it's a a map and then again- and you know converts it for you, but if it's an unknown extension it'll just get passed along as a string.
That's.
G
It's not true for maps because they have a different encoding.
A
And African there run yeah you're right off a copy dude.
That's special I, don't like that, but yeah I forgot so technically you're right this would be C might extension fruit right anyway.
That's.
G
Right, that's what we say today: yeah I.
G
Additionally, today, if those are supposed to be string coded to make it a string, you'd have to pack parse it as a map, rather than a string.
Yeah.
A
Okay, I'll fix my comment all right.
Anything else on this PR.
A
Okay, does that please take a look at when you get a chance and, let's say, moving forward, this PR is been out there for a little while I did make some very minor changes this morning, just to do a little bit better alignment in the difference between producer versus source I.
Don't think it fundamentally changed.
What's in here, I, don't know how I throw, but in chance to read it yet, but I'll give you guys like just about a 30 seconds or so to redo.
This see what you guys think.
A
Okay, any questions on this does this seem consistent with the direction we've been going, especially with our recent discussions around the uniqueness aspect between source and ID and stuff, like that, I.
G
Don't know if it's worth specifying when we say from a single event source, meaning the same source string.
G
Sort of a conflation of the idea of an event source and then the source attribute I.
A
Guess when I wrote this up, I was assuming that when I say you know things like one event, source or single event source.
That means the same source string.
I guess I could be a little more explicit if you can said be clearer.
G
I mean I think I feel like it might be good to be clear that that string, you know, is an identity space for event sources and there isn't any other identity space.
So maybe that's part of the source attribute, but historically that's been a little bit loose about what the source attribute looks like and how that maps onto systems that produce events yeah.
A
So I do actually call it out right here, but I guess what I could do is take this part of the sentence and move it up to the top.
You know you're clear that I'm talking about the same event, source I mean the same attribute source of Ag, where stores have to be value.
I can I can move that sentence up higher and make it clearer.
That applies to all cases, not just this one paragraph, okay, I, can do that.
B
It it's also required field, I, believe.
A
Thank you, Scott, yes, I!
Think it's spec ID our spec version, number source, ID and type, are the four required fields.
A
Does that changing it this for you Jim, no.
B
No I adjusted Claire I just wanted to make sure okay, so.
A
Okay, so any other questions or concerns about this one.
A
Okay, let me ask this question: um I: do want to make the Edit evidence suggesting that it probably is a good one, but I believe that's a relatively minor change.
It's basically taking this type of this stuff that I've highlighted basically moving a little bit higher to make it clear, I.
Think it's a relatively minor wordsmithing change.
Would you guys be okay with assuming we approve it now with conditionally approving this with that change, and then I'll make the change and wait for one or two LG teams offline and then merge it?
A
Would you guys be okay with that direction?
So I doubt the way to hold another week for relatively minor wording, change, yeah.
A
Okay, thank you Rachel in the okay.
Let me ask the first question any objection to approving this with that wording.
Change this as suggested by Kevin.
Basically, taking this part here, I'm gonna get up higher okay and any objection then to doing sort of a deferred merge based upon that based upon the edit okay cool.
Thank you guys.
Whoops what'd I just do okay,.
A
Alright, technically this is the last PR I can be reviewed today.
Everything else had some issues with it.
A
So Scott I want to pick on you for a sec, so I added this text here, basically to talk about the role of event, producers that are separate from the event sources, meaning you have this entity whose job it is is to create the cloud event on behalf of the source and I, basically go into some ramblings about.
You know what they, how they should go about doing that and how they're not necessarily there to to represent themselves they're there to represent the event source.
It's just the source wasn't produced in the cloud event.
A
The sky.
You had originally had some concerns about this and wondering whether those concerns are still applicable or just a worried about them or based upon the recent discussions around source and type and stuff.
Whether those concerns you had or you know, go away.
I.
D
Believe they're still there, you still are stomping the namespace of the the original producer of the event.
So.
A
You can you point me to where and hear it.
I actually say that I.
D
Haven't read this yet okay.
A
Okay, well, I, don't want to rush this since Scott.
You think you still have some concerns with it.
So let me just put this out there, please, when you get a chance, please look at this and in particular, if, if you're, writing a better phrase, an adapter, something that will take an event from an event source and convert it to a cloud event.
A
Please make sure that there's no text in here that you think would make it so you're now violating something or not adhering to the guidance in here or if you just think, I'm just way off base.
Let me know, but I do think that we do need some better clarity, because I think there are some people who have different expectations for what event producers do like weather, for example, whether they put data in they're representing themselves or or when they put that in there.
A
Just that represents the event source and I think understanding when it's appropriate to do each one of those, because you think if there are times when it is value each one of those but understanding when those times are valid would be very useful.
A
Don't you talk about that in there, but there's a little bit of a ramble, so please take a look at when you get a chance, but based upon what you guys may have looked at already anyway, have any questions or comments that they want to bring up mattered for discussion, yeah, otherwise, we'll just do it offline.
A
Okay, you guys are awfully quiet.
Okay, so please review that when you get a chance technically, that's it for the PRS that are I can't actually be resolved today.
I'm trying to think is anything in here that we can discuss.
E
College I was gonna ask about this one.
A
Okay, before we actually adjourn since there is anything else on the agenda, let me do one other thing here: only a minute.
A
So these are the only PRS that I've actually tagged as 0.3 I believe that these last two technically should be closed because they were.
These are the ones that Christophe proposed I mean that I'm going with Clemens size, constraint, PR instead, so I think, once we resolve Clemens PR, all three of these will go away.
So really the only PRS we have open for 2:03 is the type system, one that we talked about earlier.
A
If you guys think there are other things that we need to get in 4:03, please let me know because I'm going to assume that once these are resolved, we will be able to go forward with a vote on 0.3 and get their next release out there.
Okay, I I.
D
Still have huge questions about how to actually implement batching.
D
Wrote an issue for it and.
G
It's not a concern for 0.3 or just a general question.
Well,.
D
Batching was added for 0.3, and so the release of 0.3 then forces everyone to sub matching.
If they want well I guess it's optional, but I have no idea how to support it.
E
I'll tell you what why don't we, okay so.
A
Do me a favor, since we have a little bit of time right now, I'm not I, think I might agree with Evan that I mean honestly a blocker 4:03, but I think we can look at that offline and decide that obviously I think it's a requirement for 100. Obviously, but can you take some time right now to elaborate on where your concerns are around batching.
D
It's written here, I, don't know what to do if, if the I'm delivering something to some other entity in a like a that needs me more guidance on how delivery happens for the batched thing and what processing should be and what happens when delivery of the middle of n fails and how do you upstream that response?
D
It's a there's, just not a lot of guidance on how to actually deal with batching of requests.
It.
G
Sounds like a particular in the failure case where you want to ax a event: 1 & 3, but not event to that yeah.
Exactly.
D
Or you know 1 &, 2 or ok, but 3 caused a failure.
Do you nak all of them or I?
Don't know how to do that stuff.
Him.
A
To try and refresh my memory and what we say in batch mode here for HTTP at least does this thing talk about how to handle failures or responses at all right.
D
It's probably more interesting to look at the definition of what batch mode is and not the the bindings for it, because the bindings are pretty clear.
It's the operation, that's I, have a question about.
E
You say well, the spec doesn't talk about batching at all.
Does it I.
B
Thought I was just an IU CTP semantics yeah.
Let's see batching.
A
In the spec, let me see if the primer mentions it.
A
Yeah, so we basically say it's up to the transport to define it.
So are you looking for something within the main spec itself, Scott yeah.
D
I think because the if your transport agnostic, like what happens when some middleware batches HTTP requests and then goes and tries to in queue that on to an AM q PQ.
D
But it encounters a problem with, with the middle event like what.
What should that thing do.
A
You elaborate on why you don't think that be a transport specific issue well,.
D
It's a cloud event issue like a piece of middle pretend your middleware and you receive a batch request over HTTP and your job is to forward it on to some other thing that doesn't support batching.
What is the exact operations you're supposed to do?
Let's, let's say the negotiation, you plus stay in HTTP, you get a matched request and then you're supposed to deliver it to a non batch client, and so you deliver one two three and the third one gets an error.
D
Do you knock or act?
The upstream requests its patched.
Okay,.
B
Queue Jam your hands up, it's interesting because I I remember correctly.
The only thing in our specs, which talked about error codes and performance is the web hook.
Spec, nothing.
Everything else is so very agnostic on on transport, because I didn't know, I had a similar question.
What does this mean to the SDKs?
Do they have to support batching as well?
I I'm I understand the spirit of what it was written by I I completely get the problem of what and intermediaries meant to do when presented with one those things.
What's the expectation.
H
Yeah, can you link that the document that he just brought a couple while ago, where there was those an example of two, would batch requests?
It's.
H
Actually my larger question here was: um if we ever want to get bashed in, like you know in the spec, then can we make assumptions saying that the spec version for the entire batches the same, and so it's better to kind of have like this metadata object and then the batch events like a more structured way.
A
Yeah I think my assumption is always it's the same version of her, although I'm not sure we explicitly say that please yeah.
A
Here, yeah a little bit easier.
So let me ask this question those Scott: um do you have an idea for the direction you would like us to go?
A
Because if you say yes, I'm gonna happen and ask for a PR.
D
Because I don't have experience in batch processing, I, don't know what the standard is that people actually would expect.
H
Ahead at massive scale, be kind of just had our own implementation, like it wasn't specific to.
A
So, just out of curiosity to in some of the scenarios that Scott has mentioned, how did you deal with those?
So, for example, if there are three different events patched up and the the middle one fails in some way, how do you deal with that?
You have three general responses and the middle one indicates some sort of failure, or just only the middle one.
We give response.
H
Yeah, so the response would include that success and failure and the ordinance of the array which field.
B
Think this has to be worked into the the WebP expect some somewhere, because that's the only thing that talks about behavior, yeah and actually one might argue that that should also in the options, call say.
Why don't support batching so they're trying to send me something will attach.
G
It's probably the other direction.
I do support batching rather than sure.
B
Yeah I mean you should be also gone or some indication about whether batch mode is supports me.
They are.
A
Okay, cuz I'm, in a sense that, if nothing else, even if we don't change any of the specs, something may be useful for the primer, because if sky you had some some uncertainty around this I'm sure other people as well.
So we need to think about what we can write.
Yeah.
D
I mean try implementing it and then you'll discover some interesting corner cases.
Yeah.
A
So but I'm trying to figure out the best way to move forward here.
A
Because what I, really want to say, is go all you want to do is ask for volunteer to put together a strong and proposal of a direction and see whether people agree with that proposed direction.
So, for example, sky.
What would you have liked to have seen that I'm going to make your life easier?
As you have noted, this is it guidance that says how to handle responses and errors is that is that enough to have, but I've been enough to satisfy your your issue.
D
Potentially, what Jude's put in a check?
D
It becomes very difficult because HTTP purse for responses and and batching, so you need to accommodate for new events that come as a result of the batch, but also some method of knowing that this ID was act in the batch that you sent it's something like that would help I think.
But it's really complicated well.
A
What's interesting and I feel that my inner Clemons being channeled here is events are typically are basically one-way messages right, I mean we don't even talk about.
That's not true.
D
Is that if the transport allows for the cloud event can be bi-directional?
Well,.
A
Yes, you can't send it out to both directions, but I was thinking more along lines of is when you send an event to a receiver.
There's, no, we don't have to define an ACK right, I mean cuz.
You could recite back with the 202, which means nothing.
Oh then I got the message right and there's no confirmation that has been processed correctly and we don't tell you how to send back any message or any kind of indicate, and then it was processed correctly.
A
So if you take that to the next level and say, okay well, if we're not gonna, have any kind of knack to find for single events, why would we bother doing it for batched and.
B
I think that's my point: yard sunny the cloud event that the webhook specular talks about response codes.
So that would be my argument as to where that H handling should go.
A
Yeah so I guess my question for you: Scott is, if you think of this as asynchronous processing, why do you want to send a response at all.
A
No, the spec allows for you to send an account event in their response flow, but it's not necessarily a response message right.
D
The requests allows for the response, an event response.
A
We need to be pointed to a thing.
Can you point me to a document there Tex what what you're?
Referring to this.
D
Binding spec for HTTP says that the bindings apply for both inbound and outbound responses.
D
So you can infer that that means that if you send in a cloud event, it may respond with a clown event.
What.
A
No I know what you're talking about I, just can't even find it on.
A
Here we go likewise I'm like this right.
D
Yeah right referenced a couple times in this document, yeah.
A
I guess that maybe we need clemens on here since it since he wasn't me not there, but I interpreted sentences like this to say that, yes, crowd events can be transferred over AC responses.
But that's not quite excuse me.
The same thing is saying that that an event that we are defining cloud events as responses to cloud events so resemble the request could have been.
A
Do you haven't risk any events for me and, if I miss a cloud event on the request side, it's more like a pull request, but the cloud event itself could flow erase your response flow I.
Don't.
D
Think you can make that assumption on, like if you're writing in the SDK, for example, you potentially any requests, can respond with a cloud event even delivering a cloud event.
Oh no.
A
I agree, it could my point: is we don't draw any relationship between the two?
The fact.
D
That, but if you implement that and you us try to support batching, you get real confused on what to do.
A
So let me ask you that what do you think the specs say about non batching misses flows.
A
Meaning you send a request, you send a cloud event or a request.
What's supposed to flow over the response, it's.
D
Up to that implementation right.
A
So why would that be any different.
D
The the cloud events spec says that you can respond with stuff or not stuff.
D
At some point, you actually have to help people understand what what that error code, if it's, if it's in the webhook spec or what you are delivered of a batched request and you respond back with 400.
What does that mean?
I.
A
Guess I: what does it mean in the single case, yeah.
D
What what does it mean that you probably should nak whatever upstream thing or maybe redeliver?
It depends on your implementation.
D
It's pretty clear that that 400 replies to the the request that was delivered.
The cloud event was sent to some some hook.
It responded with 400, it's there's a one-to-one relationship there, but when you send a batch request, you don't understand yeah.
A
Okay, I'm just trying to get the next steps here, so it subpoena your hands up.
Yeah.
F
Just kind of tangential to what you were talking about just now about jude pereira brings up a good point that responding with JSON arrays is not a good idea, because some browsers don't support it.
So there should be some kind of a envelope anyway to the bashes.
D
Likely better, the stream would have been better the non square bracket, enclosed stream of JSON objects, so not bashed, but a stream.
A
So so Scott, are you basically looking for something in one of our talks that says when you're doing batching here's what the response message needs to look like, so that you know the responses of each individual.
In essence, requests.
B
I understand but I suppose coming from I really do but I mean I'm in my mind, I'm trying to separate this spec from the transport specs and none of our specs talk about acknowledgments of publishing or anything like that.
Ya know.
I've read.
B
That seems to be very much left to an STK writer as to how he wants to he or she wants to represent that and I think that's where I'm struggling with this as well, because it seems to me that if I was writing an SDK for an HTTP transport, I could choose to batch stuff up and send it in one operation.
Yeah I could choose to do it asynchronously or synchronously or whatever I mean I.
Don't think we placed it.
The specs don't put any commentary around an upstream person.
B
Knowing what are those things been accepted by anybody except and I will come back to the webhook spec, which is the only only other end point that has only endpoint that has that sort of behavior.
B
Maybe that's right or wrong: we don't have anything similar for a name.
You, a distant AMQP, endpoint and delivery.
Confirmations from there so I understand a problem, but if it's not unique to HCP I, don't think.
A
Program is also wondering whether this is with the right words whether this is not necessarily our problem, in the sense that if you have two systems today, they're trying to exchange events, especially in the binary format, right where connivance is meant to just be extra sprinkling of metadata.
It's not meant to be a complete reformat of stuff.
So, if you have, two systems are talking to another and they're, transferring events back and forth well as an extra metadata to those events and that's great everything works, but the minute if I got batching.
A
If the current mechanism that they're using to transfer those events doesn't already support, batching I, don't think they're going to add it because of us.
So that means to me that the if they're going to do batching they would have already supported it, which means they would have already solved this problem themselves and the fact that there's tagging out extra metadata in there with the cloud event attributes is almost irrelevant or it doesn't impact this problem space.
Is that make any sense, except.
D
We define explicitly how to batch structure and cloud events on HTTP, but not how to process them.
A
That is true, okay!
Well tell you what I don't think we're necessarily here, but I think the lot of interesting points are brought up.
So maybe we should do is just try to force the discussion in this issue.
It's got opened and who knows?
Maybe you didn't that result would be: we've really removed batching and say: if you want to do it fine, but you know, use whatever batching mechanism you would have included normally, even if you're using cloud events.
B
But I want to keep it in I.
Think.
Is there for a reason, I think there's an efficiency play.
B
That mean everybody has to support it.
I, don't think so.
Yeah.
A
But if there's nothing else, I think to address God's concern, we should only say what to do for responses, slash errors, and maybe the answer is we're gonna say nothing, but then we should consist ly, say: someplace, we're not gonna touch that subject.
I just want something and I just want people who's reading or reading our spec and primer to know whether we purposely chose that to work on something or we just forgot and I.
Don't want them to think.
We forgot.
Okay.
B
I I'm willing to take a look at a web hooks back and see if I can work something for that, because that's your HTTP endpoint behavior definition, yeah, okay,.
A
That'd be great.
Thank you.
Jim I appreciate that okay um I see where were we oh yeah, so going back.
Please look at the list of 0.3 PRS I believe that there is my list, I think I missing.
Let me know other than that.
I think we're at the end of the agenda.
You guys just have lots of homework to do in terms of reviewing stuff.
That's out there.
So please, when you get a chance review.
Those in particular clemens PR is a really really big one.
Please look at that.
A
I think that's it are there any other topics.
People would like to bring up for.
A
All right, in that case one last little bit of work.
My Mets are you there.
A
I met is there anything else, I missed for the tenants, uh yep limit, gotcha and I know you're there.
Okay, anybody else that I missed for attendance, all right in that case I'll and early today.
Thank you guys very much talk again next week.
All.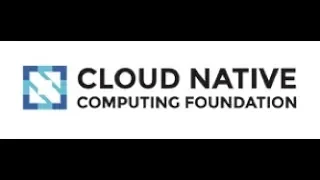 ►
Description
Join us for Kubernetes Forums Seoul, Sydney, Bengaluru and Delhi - learn more at kubecon.io

Don't miss KubeCon + CloudNativeCon 2020 events in Amsterdam March 30 - April 2, Shanghai July 28-30 and Boston November 17-20! Learn more at kubecon.io. The conference features presentations from developers and end users of Kubernetes, Prometheus, Envoy, and all of the other CNCF-hosted projects