A
Hey, can you guys see what I'm sharing it should just be?
The white paper.
B
Actually, I'm, not a sec.
C
That I'm sharing the document no.
A
I had to stop for a second, so give me just a minute trying to try to think any just a sec.
A
Summers I just have trouble with zoom.
A
Okay, hopefully you guys can see that again.
A
Get people the two minutes to join and go ahead and add your names to the attendee list.
If you'd like.
B
Okay, but a paparazzi was on the call.
A
Interesting, you don't have Ken a Merc you're on good, okay, okay, throw it I want to go ahead and get started; um first, imagined, okay, so with the agenda today, basically, obviously gonna try to finish up the white paper as best we can.
Anyway.
There are a couple of of outstanding comments that I just wanted to get some discussion going on.
um Let's start with the.
A
Easiest ones first yeah loaded, question or statement, okay, so, first of all in this history of service section, the stuff that I have here highlighted here in yellow just kind of gotten when I was reading through this, it kind of got into the feeling where it was just sort of a listing of everybody's, her favorite product, and now that we have the the service landscape, spreadsheet I feel like.
A
We don't really need to do it inside the white paper itself, especially since at some point people are going to want to continually add it or add new things to this list and which means more updates to the white paper and I'd rather I'd, rather save that for this, the spreadsheet.
That would go up to keep those two in sync.
So what I was thinking about?
A
Doing was erasing all the stuff in yellow here and just combining the two paragraphs, but before I went off and did that, um since it does involve product names, I didn't want people to be upset or anything, but I want to get your guys.
Thoughts on that before I actually did it in other areas that.
D
No I, but one comment from my perspective, Matt here for first time, so I apologize already, but I think that we've been noting, especially inside IBM I, think it's noted by some.
The names you see here that you'll be deleting likely is that there needs to be discussion of why serverless discussions are shifting more towards the name function, functional workloads, cloud functions, because basically, we've acknowledged that it's the workload we're discussing.
Not the concept that you don't have a server is more important about talk about the workload.
D
So if there needs to be some discussion aligning why people are using the term function, our function as a service and your net more more widely now than the word schools.
So.
A
We do have an entire section on what a service computer we would you talk a little bit about that Matt.
Have you read that section to see if it covers your concern?
No.
D
I want to see is what you're projecting here in the smokers.
A
Okay, that well so do me a favor, go ahead and read the previous section and if you don't think it covers what you're trying to address there, then you can definitely work on that.
A
But the four in terms of this particular section I just didn't see the value, add and necessarily this text right here which, as I said, just felt like a list of product.
E
The reason that I put it in there was to allow people to align what this document was talking about and the popular names I.
You know we we can debate popular, but the popular names of the services that people would likely be able to draw a relationship with.
So you know, I'm fine with us removing I do it was it was merely there to be able to have people start.
Think oh well, you're talking about is something along the lines of what AWS lamda is providing so.
A
Do you think that this spreadsheet that we have covers that or do you still think we need some text in here to draw that that link I.
E
Don't know that the spreadsheet is gonna draw the same, the same inspiration that this does I.
C
Think it wasn't hurt to have these paragraph there right, so people has a feeling of the history.
You know what had that you know big providers and also the evolving history.
Okay,.
A
So am I the only one that's concerned, then, that as people feel like, they want to add their name to the spreadsheet.
That they're also going to want to add it to the paragraph I.
F
Wouldn't serve the coffee, no I'd say I agreed to leave it there.
What I would say is maybe add a third paragraph says: listen this.
No.
This was the state when we wrote it and here's the spreadsheet.
We were tracking a landscape, at least a call out to that spreadsheet.
F
Maybe discourage people from modifying.
If this is transferred to what markdown but I would say, I would say yeah.
This was just the landscape, but for a more up-to-date in yeah all.
D
Right I create that rut linkage, but in addition, you should probably basically say up front, but these are these are examples and acknowledge up front that there are many other providers and these and not limited to the following following list yeah.
C
I think those are the suggestions.
Yes,.
B
Okay, I can take that actually do that.
A
Okay, is there any disappearing with that direction, then?
Okay, that.
C
Spreadsheet I found out, you know it can people add new I mean services.
Somebody service to that spreadsheet.
This right now is it's not open for adding new things right, yeah.
A
So my let's not talk about that later, but since you bring that up now, Kathy um I I'm a little uncomfortable with giving right access to the whole world.
Obviously I would rather have people try to add to it by making comments, and that way someone on the work on the working group itself can then look at it and review it and approve it now.
I have no probably giving everybody in this in the working group.
In essence, editor editorship permission, I just didn't want to open up to our world just to make random edits.
A
I wanted to express it.
Yeah.
C
You know people in this work group, okay, you know I did that yeah I'm, not suggesting opening up for everyone.
You know right.
A
Okay, you know I work on at least giving the editor or the people in the working group right access, so they can make the approve stuff.
A
Let's see, let's jump to I think that was actually the easiest one.
Now, let's jump to something a little more exciting have people taking a look at the old section?
What is service computing?
In particular, you know bullet our favorite bullet number.
Two here are people okay with what's currently in the document, or do we need to discuss the sport and keep in mind I, don't think we're looking for this to be absolutely hundred percent, perfect we'd all would obviously don't want to lie, but I'm looking for people to say yes, they can live with.
A
What's there not as not, is it their preferred, but can they live with it?.
A
Any but it you can't live with it and if you need more time, that's fine too.
Obviously we're not shutting this down right now, but is there anything worthy of discussing at this call right now.
G
I'm gonna call so I can't see the exact text right now, but I thought a couple of things that we talked about last time was, we will remove the word absolutely and we'll add the word usually, and there was a discussion around.
Usually it's kind of vague.
You know what do you mean usually and it doesn't give any proper guidance, and we also said that there was a disagreement in the working group itself.
So has anything changed since then so.
A
Just to let you guys know what I did is since it wasn't on the last call: I basically just accepted the edits that I think ken made to the document and as part of those edits, the word absolutely was removed, but the word usually used Oh check, I, don't think it's in there as of right now.
A
So that's the current state of things.
G
What I can do is I'm actually on phone, so I can't see the document right now, but I will take a look at the document again today and hopefully get back to you in a couple of days.
Okay,.
A
That sounds good anybody else on the call have any comments you.
A
Hearing any so I'm gonna assume silences.
I
Yeah I guess this is like hey yeah I, don't know that there is this absolute, just sort of reinforces that no and we're still saying no cost, which implies absolutely and I.
Don't know that I don't know how quite how deep my heartburn goes here.
I, don't know it's.
Probably it's not very deep, but I guess one of the questions that I'd asked the team last time was what the negative ramifications are of using something that isn't as definitive as now and so like.
I
It knew to the extent that it would it's a generally or usually and I think some had articulated those, and there was you know there were certainly a number of us that were more comfortable with saying no no cost and then the other suggestion that I had made as an outcome of that was that maybe we want to take this from the identify the perspective from which we're speaking and I.
Guess we did you?
Should we have a from a customer benefit so actually now the rereading it might been hey that really helps.
A
If they only talked about benefits to the developer right at the hoster guy right.
I
Yeah and in that statement to it, says a customer benefit so which I think helps a ton.
I've said I wouldn't have open my mouth.
How do I read that and just a minute ago, that said I think that one thing for a donor, one thing for us to consider is that, to the extent that you know, functions are being run by 1% of the world's workloads or they represent that it's some small percentage to the extent that grows and grows and grows over the next few years.
I
I got to imagine that those service providers might can begin to consider different pricing plans and how it is that they, you know, charge customers for consumption of those services which you know still may never include.
I know time that I did just, but it might things might change.
I guess is what I'm saying they.
J
Get we tried to cover this with the caveat that we put it in in agreement with the IRA and the other week in brackets, right after that, we, the exception of stable storage costs, are added capabilities functionality.
Slash feature set, does give you kind of a catch-all for that?
What we consider to be usually your representational of usually.
D
I'll just say no compute cost when at all, let's be honest,.
D
Yeah yeah, you could say that to whether than having a big negative statement after it.
A
Is that what people like you to remove this stuff from parentheses and I?
Put the word computer I.
K
Had a suggestion, this is Alex by the way mm-hmm.
Oh, why don't just change rather than Oh change, that to minimal costs?
One idle and then in the paragraph say one of the greatest benefits is that there are no.
There are minimal or no costs, because that would let you future proof it a little bit, because if people do start charging overtime, it still looks like it's.
Fine and minimal is close enough to know that I think people may be ok with it.
I don't know if that makes sense, I think.
D
It brings up the same question.
Amputees need to have to explain yourself much like with parentheses to last iteration.
Ok, you have to redefine minimal, then yeah.
J
That's my fear I like keeping the copy out there, because it does cover the points that yarn tried to make the other way around.
You know what would be the exceptions to it like we had those kind of ambiguous terms like usually or sometimes, or maybe it looked a whole lot of ambiguity to what could potentially fit in that bucket, and so I mean just putting some amount of catch-all in there.
I gives at least context to what could be there.
I.
J
Don't think we need to say, like that's the only like there's nothing, this document, that's an you know, chisel them to stone that it doesn't seem necessarily like we're blocking the future potential of things, but.
D
I'm still saying compute belongs there and if you haven't.
D
If you have an exception, I would probably have not lead with it.
I put it as at the end, saying, of course, these things don't consider blah I would move I wouldn't lead with it immediately after the in building title I would put it I would take that parenthetical section and add it more towards the end.
It possible I.
C
Think there's no compute cause I!
Think that's better, because you know you could charge for other class right, like some other infrastructure, all him so.
H
Again, this is just a white paper, guys we're not we're not defining what companies can and cannot judge for things.
So just the amount of money we spend with all of our times working on just this one sentence is insane somebody make a proposal, let's go with it.
It's taken too long, yeah.
A
That's why I want to get people to the point where they can live with it, not whatever this is, and they would write themselves.
I would.
D
Be this noted in the discussion and in my mind at least, would it acknowledged that there are other costs with that companies moving to the end and say, of course, this does not consider other costs such as so.
A
What a cool thing about that!
As I start to type it up.
H
Know this isn't trying to make a commercial pricey statement in stone, we're sort of talking in in general terms in this introduction section and white paper.
So it's not when I kind of make any sort of legal terms around how you charge a don't charge for services.
L
This is Austin with the open, faz project and I think if it comes down to what we or what people can live with or not live with.
I think some of the verbage here still would probably make a lot of the open source projects a little uncomfortable but I don't know how much to say we would have in that.
That would just be my opinion from a open source perspective.
D
From a taxi perspective, it doesn't bother us I mean sometimes I make money off of it, or else the source product doesn't exist.
So.
A
Last question: is there any objection to moving this stuff in parenthesis to the end like I've done.
A
Going once done, okay, obviously this isn't sentence, don't be able to still have time to review it, but it sounds like we may be okay for right now, until people go back and think about it, some more so, let's go to the next big change.
I want to discuss- and it's right here so Alex put in a proposal for condensing.
A
What's the title of section, server, less use cases to condense, the sir: let's use cases down to this stuff in here around page 9, dance, I, think you were the one of the main authors on this one or Daniel.
You want to take a look.
I take a stab at at your comments on this one yeah.
F
So my my general feel for this and actually applies to the next three next two sections as well is that I know I do appreciate the yet it's I do appreciate the effort to condense, but I think there was quite a bit of text in the original that kind of went through a lot of community editing and a lot of compromise and a lot of discussion, so I wouldn't want to just remove it for the sake of conciseness, I think there was some important um information in there, but what I would like to do is I see that Alex rewrote a few sentences here and there that really um better written than our community efforts.
F
It where possible I want to cherry-pick those and put them in, but in general I philosophy is I, would err on the side of keeping what we already agreed on in there rather than getting too condensed with these edits.
A
So it sounds like you're proposing more of a cherry picking of edits as opposed to a wholesale replace.
Is that fair?
That's right, Alex!
Any comment on that.
One I.
K
Mean it's really a community paper and if the community feels that way, it's it's fine I'm, just looking at what I created was from a product marketing perspective of what I think would be easier to consume it easier for lay people or people that are maybe less technical to understand and that's why I set it up that way.
So so I mean that that would be my primary comment.
The other thing just to note which I did change is that in every instance, I linked to an actual real world use case outside I.
K
Think I did in all cases, except for one just to make it a little more clear.
So the people could go, find these use cases elsewhere and see them working in the real world.
Exactly.
F
Yeah, like that, that was that was one of the great things I'd want to check it together.
Yeah.
A
Okay, are there any other comments from the folks on the call in terms of which direction they'd prefer to go?
A
Okay, because I'm I'm inclined to take a look and see Dan what it would look like if you, after the cherry, picking and see how that feels.
So you wanted to take on that task and make those edits and I guess in all three sections and because there was oh, the other yeah, because it's digital one here for the server list versus others, and then there was one more which cloud eight at the point model.
Did you use I think this is Howell three had the same questions related to it right then.
That's.
F
Right yeah and that's this- the same feeling I would have is yeah.
They were definitely in need of grammar and spelling updates.
So I appreciate those selling to cherry-pick where those were improved or judicial context for links and things.
That's what I'll add into the original okay.
A
Dandy not to put me pressure on you, but I put some pressure on you Oh.
What kind of timeline we're looking at here.
F
Yeah, so this after this call and now we've discussed it, I'll go ahead and and make these edits.
Okay,.
A
Because I believe I just scroll to make sure not lying that once we get those at it's done.
Those are that's it for comments and changes.
The dock itself and what I'd like to do is if you could get those edits done by like sometime tomorrow dan then we could give people until next week to do a final review and claim success, and then we can present this to TLC on the seventh I.
Believe, that's not fair to you.
Dan works.
A
Anybody else on the call have any objection to that as a working plan.
A
Okay, no objection in that case, I, guess the question for you: Ken is I.
Believe you said you were gonna start working on some slides for the TOC call.
Have you had a chance to start that yet or do you feel comfortable sharing what you have started or you want to wait?
Yeah.
H
I have not even studied yet I got slammed last week, but I do have a placeholder on my calendar for tonight to start working on those okay.
F
And you can you can start Ken from the the CN CF thing that I did at servos comp in the github repo I can give you the original, slides, perfect.
All.
H
Be very helpful, Thanks excellent.
A
All right, in that case, are there any other topics.
People want to bring up at all.
A
Don't know if it's just me but you're on your you're breaking up really badly.
A
Okay, so you you're kind of breaking up there, but it sounds like you want to start the discussion about how to how to potentially reconcile the the different proposals for event.
Thing is that true.
M
You know people can react just saying you know, we've talked to a bunch of guys and they all you know, feel cozy.
Does the fact that we need a standard doesn't buy us anything and also appreciate you know we raise questions in the slack and people sort of address them and are not very ignore the technical, ass, okay.
A
So let me ask this question because I: don't I don't want to put people on the spot, but given that we do have basically half an hour left the people who put forward a proposal for the eventing stuff are they is anybody on the call card, the bold discussing and presenting their stuff now or, if not, that's, fine, we can play into a future call, but if somebody feels like they can do it now, you know we have a half an hour.
Well.
M
I'm not really on my PC I'm on a mobile right now, but.
M
I think there you know there is room for reconciliation between the proposals.
I think we just need to give people a room to present their concerns from one another.
M
In my proposal, I did refer to the second proposals and read my concerns on the second proposal and ask for sort of some comments or someone to look at it, because I think the major issue that I see with the second proposal is the fact that we're forcing people to think in JSON terms and not all the workloads in survey lists, are necessarily going to be JSON documents with a fixed schema and at least not in our case, where we are looking quite a bit on back-end use cases and high-performance streaming use cases it's era, so we need a proposal.
M
The you know encompasses multiple use cases, that's on one end.
On the other end, we need to encompass existing solutions, are already in the market and find a way to reconcile existing solution.
You know just like Chris said last week is yeah.
You know it's a nice proposal, but I'm definitely not gonna change.
How Amazon is doing lambda just because there is a proposal, but we can come with some proposals that may may be able to encompass with the existing situation and extend it from there, which is what I tried to do in my proposal.
M
They also presented four different use cases that I think are very valid and are covered in the service white paper.
You know like IOT and machine learning, it's there and an imprinting of pictures and in others that I think we need to see that the proposals do enable us to work around those use cases and currently this the proposal doesn't.
A
Okay, so I, since your mobile and and you keep, you were breaking up a little I think you're, probably not in a good position, then to present your eventing stuff to the group today, Matt I think.
A
Might be in a position to yeah.
D
I mean I joined a patient on this topic coming up.
Okay,.
D
I, don't I don't want to talk about advanced call me to say that, but but my history, you know forces me to come forward because events is very contentious and before you can't just say, here's my format and walk away, because everyone's coming at it needing different use cases to be supported by event formats.
D
So I just understand if you seriously take up this topic, what you'll encounter, because I did this as part of a a cloud and ISO standard for eventing and I've been format, and so I can talk about why it's important to get your terms, terminology straight.
To gets this in the semantics aligned and to have a model you talk against and if I can help illuminate what a journey we've been through and catyph.
Maybe that will open people's eyes as to how expansive this topic really is and what you're getting into you.
Okay,.
A
So hold on just a sec, so Matt meta, that is, you are able to at least talk to the cat.
If stuff that you put in there, which is fine today,.
D
I mean I know that yarns on the phone and I've reviewed some of his proposals and again you know, I see semantic alignment needed and in terminology and and modeling needed so I'm I would love to present today.
Some of these higher-order concepts to get people thinking along those terms right.
A
Okay, so just hold on a sec, Austin I believe you run the call, or is this something you frequent while talking about today or do you want to wait until a future call for your stuff.
A
Austin, okay, I thought I'd see my think.
I seem on the call he's not responding now.
Okay,.
M
Again, I, don't think that my proposed is saying this is this is how we want to do it.
A
Yarn wait, wait hold on a sec.
This is more I'm, more interested in the procedural question.
Right now not talking about events.
Okay, awesome mic is broken, so obviously he won't be able to talk to it.
Let's see it says he does Doug.
Can you hear me now?
Yes, now I can hear you?
Okay, sorry.
N
About that, my headphones are: are acting it higher on hey Matt you're on I.
Just think you actually just a few minutes ago to line up a chat with you.
I agree these these specs can be reconciled and I want to work with you on that I think it's probably easier if we just have a private coverage or we kind of go through the details and Matt.
We chatted briefly.
I continue to want to work with you, of course, just to be clear.
N
The way that we're approaching it with our spec is that just like Matt said this is a very expansive topic and it's very clear that when you get a few engineers sitting around the table to talk about this, that they could talk about it for days, probably even years, our focus from the beginning has just been keeping the scope very, very small and focusing on gathering industry support.
We don't think this is going to go very far without industry support the specification that we put out.
N
There is not final by any means, it was just a a simple thing to put out there to start the conversation.
So we're open to lots of changes and stuff, but at this time we are prioritizing just kind of working with some of the leaders in this space and really just trying to listen to them and figure out what their priorities are, what they need to have in there in order to actually implement this so open to chatting with you, Iran and Matt, of course, to figure out how to make a better specification here.
N
Just with that one caveat, and that is that you know we're working closely on trying to build industry support.
We want to make sure that we have something: that's not expensive.
That is not overwhelming that these big providers with so much kind of legacy stuff can actually adopt.
Okay,.
A
So let me jump in just for a sec because, as Ken is reminding us in the chat, a venting, it's not technically part of our charter.
Yet so, if we have a discussion and it's working at all, it simply adds sort of an additive thing that we just happen to be a bunch of people interested in.
We don't have a direction from the TOC yet to talk about hey this stuff.
Okay, this is just a bunch of guys or gals who wanted to talk about stuff so back to a little bit of a process.
A
Question because Chris made the comment in the chat that I want to get back to, and he was wondering whether there are other parts of the spec I'm.
Sorry, not the spec of the white paper that we want to talk about on this call, rather than shifting to the eventing stuff.
So let me open it up again.
Are there other parts of the white paper that people want to discuss right now on this call.
J
So I just real quick Doug.
If you scroll up a little bit in the table of contents under sir list first other cloud native technologies see service listed twice there.
Could we just go to see what that's about?
Maybe it's just a type of air in the oh and.
A
If that's because of the added stuff that them Alex had that will eventually vanish, okay.
A
Dan does is reconciliation, okay,.
J
Yeah I'm trying to read through and see if there's any other sections that like I, know, I'm not familiar with there's a couple that I know.
I haven't read as in as much death and I'm I'm willing to bet that there's a number of other people that haven't spent as much time further in the document as well.
I totally.
A
Agree and that's why we're not shutting it down today, but I also don't want to have people read it on the call itself, sure alright, so last chance are there other specific areas of the document that people would like to talk about today, because otherwise you know you guys are free to go if you want, but we're gonna allow people the you know the remaining twenty five minutes to start talking about the event thing stuff, because that seems like it's an interesting topic.
Honking.
F
Doug, so the I think the most important part of this is right, so this white paper sets the stage for what the working group does in the future.
Some recommendations.
F
At least be on the same page: there is that does include I, think what we might take on in terms of venting.
So probably that's in my mind the most important than thing that we should look at okay,.
A
So, let's, let's jump down to the conclusion section, which is on the screen here and get people a chance to sort of skim through this section and see, there's anything that jumps out that they want to discuss.
At this point of time.
A
And keep in mind we're looking for just you know, are you okay with it not?
Is it perfect I.
C
Have a comment so here the spreadsheet subjects, landscape actually all refer to the same link.
Maybe we should.
We would like to give it the same name.
A
Okay, that would be good I'll.
Take that to do hold on.
A
I'll do that?
Okay, thank you.
Having I.
C
Think when I heard that you know and Dania is going to um I mean to Ray Reconciliation all of this.
So when will that be done?
So we can have a final review because.
A
So he's gonna do the reconciliation not on everything just on the sections that Alex did a rewrite on and he's hoping to get that done tomorrow.
Tomorrow,.
A
He'll, send angel send out a note to the group when, when it's all done so people can get it yeah.
F
I'll send a message in the slack do excellent.
Thank.
C
When are we going to present this to the TOC, this wet paper right.
A
So the current plan is to present it on a non October on November 7th.
C
Well, I'm sure we have a chance to review those presentations twice.
Yes,.
A
Correct and let me just double check my calendar, so let's see October's nights a lot I keep saying: October November 7th is a week from Tuesday, so we will have at least one more meeting before then and Ken said he's gonna start working on the slides this evening, so hopefully by next Thursday's, call we'll be able to look at the slides as well as finish up any last comments on the document.
Okay,.
A
Okay, so back to the conclusion section anything jumping out of people they push discuss at this point in time.
M
Yeah, so so going back into the venting.
If we sort of finalize this part, wait.
A
Wait wait you're on wait, yeah.
Let's get you a little chance to to say yes or no like an.
A
So do people need, in other.
A
Minute that you need a minute or two to think about this or is silence meeting everybody's okay with moving on.
A
Okay, I'll give you about 10 seconds: cuz I.
Do if I don't hear anything I'm gonna assume people are okay moving on and there aren't any other sections of the white paper that they want to discuss today.
A
Okay, I'm not hearing anything.
So with that.
The main part of the call is done me in the white paper and now we're going to shift to the eventing stuff.
So eventing you're on you wanted to say something I'll, let you go ahead and speak first, yeah.
M
There could be two approaches.
You know, one that I see Austin is taking is saying you know what I'm coming with a proposal: I'm preparing a coalition of all the cloud providers and I'm going to discuss with them the proposal and then we're gonna.
Have the CNC, F larger group go and say whatever they have to say, I think the right approach, which then they serve, pushes a certain opinionated approach and doesn't let the cloud of those cloud providers hear all their aspects and maybe other people have to to share with them.
M
I think the right approach is, let's bring people to the table and let's discuss the proposals, the advantages and disadvantages of each one of them and I assume we can reconcile those.
You know I've been to many working groups in different areas.
That's usually how things are done.
It's not like, let's corporate coalition, let's put people around the coalition and we'll bring it as a finished goods.
M
We need the room for discussion and if people are not open to discuss it in select, let's find other ways to discuss it.
A
Any other comments or not.
N
Your Honor I agree I, ready to add that conversation with you so I think we should line up a separate call, I think that there's room for reconciliation and probably a way that we could kind of prioritize out all these features so that when we bring it to two large vendors, we already have a lot of investment in this space.
They aren't kind of overwhelmed by by the complexity of the proposals.
M
Sure I'm 100% with you with putting things, stay in stages and simplifying them and again I'm sure we can either get agreement and and we'll do the okay, but I wouldn't position it like one is complicated.
The other one is not complicated.
Okay, I think there are even simpler ways to coexist with existing events and then sort of pushing everything to a schema with the JSON.
But you know: let's take it offline and see progress on that, but there's a general comment: I think this approach of aligning a coalition and throwing a spec.
M
It's not something that I do when I'm in working groups, I tend to work with the people to create the spec and not sort of forming a finished good.
N
There's nothing finished about what we always submitted.
It was just a starting point.
At a conversation, we needed something to a rally, people and get them to the table, so I think I.
Think now is that now is the conversation time.
It's the perfect time for us to chat.
Okay,.
A
So, in terms of next steps in terms of a conversation who would like to set up that that follow-on call or would you like, we'd like me- to set it up as a sort of a as a tangential thing to this working group, not officially a section about COC?
Yet, obviously how do you?
How do you guys want to proceed on that?
Because I have a feeling?
A
It's not going to be just you two that want to join the call it's, but the more the other people are going to want to join sure I'm setting it up.
If you guys want that, that's fine I just want to know if someone else really wanted it.
M
Yeah I think we'll start the two of us because I think with a short call.
We can probably you know not do a lot of agreements.
A
I think I think what you're hearing is they're all that want to join.
That call.
If that's, okay, no.
M
You only point the reason: it's you know me and Austin.
Each one has a proposal so I'm saying maybe we can, even before the bigger conversation get to the point where.
N
I'll work with Iran and math to line up a call between us I think we did accomplish a lot if it's just a smaller working session and then we'll reach out to you to see if there's opportunity or if it's a good idea to do some type of recurring call on this subject.
Thank you.
I agree.
D
I agree with Austin's approach: I think that, like I said I don't want to be talking about events, but I know it's not interesting to many people on this call so not recommend if we can work it out in the small group.
The people that proposals all the better right.
A
Okay, so thank you, Austin for sending up that call and I assumed at a future of one of these calls.
You guys will bring back sort of I, don't want a conclusion, but that there, the net result of whatever your discussions led to right.
Absolutely all right cool.
Thank you.
I have.
C
A suggestion so we'll bring back to the group.
um Could you first talk about the scope of the event like you know, because you could the event could be right: they even make a data format or the event to the somebody's platform or the event format to the backend and service right and there could be different event.
Sources.
D
That I mean that speaks to my point of you have to have your semantics and your model aligned.
So you know we're talking about there's different types of events, us and there's dip this concept of originating event or metric event versus the actual that internal event as yarn calls it.
So you have to get you have to get your terms alone.
You have to scope out what you're intending to cover yeah.
M
Those catalyst, so you know, if you have an opinion here, just put it in writing and submit it as well.
Again, there is no, you know, there's nothing that precludes anyone from this group to just go and add: PR is an existing stuff or write their own papers.
I think this is the only way to converge is that everyone presents or a starting point, and then we sort of collapse it the one one joint offering all.
A
Right, okay, so I think we have a next step in terms of the through difficult puzzles are put forward.
You guys are going to set up meeting and talk and then bring back the conclusion or something to this group for further discussion.
Is it I said so before I assume an answer?
Is it worth presenting anything on this call now I'm, leaning towards saying no, and let you guys have your discussion first- is that fair I.
D
Mean the only thing I present is the concept of a model and what you, but what you need to consider in crayon model.
So when people submit I mean if anyone's gonna submit suggestions, you need to actually it need to have a model, and you need to understand what what the code with a sub data you'll need to eventually captured regardless of use case.
You burn.
A
If you, okay, with this matter, I'd rather hold off on that.
D
Yeah but I think that, in the end, I would be hoping to present this at some point anyways, regardless of the outcome, what Austin, Your, Honor I would would come out.
Yeah.
A
And that may well be it's just I've little I suspect that a technical discussion of that nature at this point in time may just be a little premature I'd rather.
D
Intended to do did not have time so I've been traveling is on my proposal and I'll.
Add an additional set of pictures.
Actually, two slides will explain a model for filling out events as well as what questions need to be answered when you thought events so I'll.
Add those two diagrams, those slides to my proposal for people to look at okay.
A
That'd be great yeah, yeah.
M
I think man also there is a server, broader scope of events.
I think we had the chat on that already, but what you refer to event is not a hundred percent.
What I referred to event because I generalized it a bit more to you know like an HTTP generic HTTP request from my perspective is also serve an event and it won't fall into the model that us represents as event.
So maybe we need you know.
Maybe the one is a message and the other one is a.
M
You know, event with a schema, so we'll probably also need to figure out the terminology.
Well,.
D
Yeah I think that's why I called an originating event.
It's still an event.
It's just.
It just lacks some some comprehensive event: information it just carrying some metrics or carrying some things as part of the model it does fit.
I'll just say that it says.
J
Like you guys should too side table I said: we've kind of reached the extent of what can be accomplished today and talking about events yeah.
A
Thank you, okay, so are there any other topics that all people would like to bring up?
Well, preferably not events, but anything at all and put together what the white paper I made.
J
A comment, a chat just just about the concerns about that.
We talked about back and as a service, we defined back into the service a little bit later on, but then we don't really go too much deeply into it.
I don't know if that matters to anyone.
I know.
At one point there was someone from auth0 that used to join us and I.
Think at times there's been people kind of like from the firebase team.
J
It feels like a gap since we do talk about it, but I don't know how much we want to concern ourselves with that.
I also do.
J
Sorry yeah I mean throughout the doc.
We refer to back into the service in a couple places.
Don't we I know we do at least a couple of times?
Yes, so I'm just I'm, just saying it like we refer to it on, of course, I can't see pages, so I can't tell exactly where it is and what a service computing we refer to it.
It shows up in the definitions.
J
It shows up in one of the examples here with firebase uh in mobile backends I'm, just not sure if it's got the same type of space and coverage as some of the rest of things here, especially like in the comparison section like we're.
Basically just comparing fast but again we're using the umbrella term serve lists.
A
Well, III didn't see honest at this point in time, I'm inclined to say the way I was in.
There is probably sufficient, since no one fired up as a concern yep up till now and they're trying to shut this thing down yeah.
But obviously, if that people reviewing the doc, if you know pon thinking about it, they think there is a glaring hole.
That's gonna make us look kind of stupid by not saying more about it.
You know, propose some text emotion, so people can look it over.
J
20% I just wanted to call it out to just make sure that there's a little people on the call who cared about it, that they were getting.
You say something yep.
A
Always good to bring up two things to think about all right.
Any other topics are.
C
We going to have a session in the crowd native conference a summary session.
A
I know that Mark and Mark and I put forward a proposal to basically I think it's fair described it sort of like a summary of what we're doing here in the working group and that one was accepted.
I can't remember for sure.
If there's a service track or not, does anybody remember there is a serverless.
E
Kind of track, I, don't know that I would call it a full track, but it's a mini track of serverless yeah.
F
And then click on I'm looking for ideas for Copenhagen next year, so I think it's gonna be definitely more of a focus after Austin we.
M
Also have a face to face during Austin.
C
Yes, yeah, so maybe so that that mini track.
Is that like a presentation, style or is like a meet-up style?
No.
M
It's presentation: it's you know vendor presentations as a project presentation, so I think we want to have the you know, first get to know each other and then also do some work together.
Maybe one or two hours on Tuesday or Wednesday.
A
Stay what I'll take the action I'd receive?
We can find a room to have some discussions.
Obviously this the list of topics will vary depending on the status of things right, because, if we're all completely shut down, obviously doesn't want to do anything about of anything.
There's may not be anything to discuss, but if the TOC says yeah sure so that make sounds like an interest, I think often discuss it.
Then yeah using the face-to-face time be very good to help jump-start the eventing discussion.
But let's see how that plays out figure.
M
Out the next step right, I think in.
M
You maybe even over beers, if.
A
Right so just out of curiosity, if I remember correctly, I believe the conference down in Austin is on Wednesday Thursday and Friday on Tuesday and.
A
At once, they right so I think Tuesday, there's like either they're a couple of different all-day sessions that I went down.
Aware of so I'd be a little bit nervous about trying to schedule something for Tuesday.
What do people think about scheduling something for either Wednesday or Thursday in the afternoon or potentially evening?
Yeah.
C
I think that's better for Wednesday and Thursday.
Okay.
C
People might not fly up fly over until Wednesday yeah.
M
Arrives in around noon, okay,.
A
I'll try to find a room for Wednesday or Thursday evening.
Oh shoot for Wednesday.
First, just because you get somebody neatly early.
They may leave early on Thursday evening, so Wednesday, probably better, but I'll.
N
Do my best, hey Dad, this is Austin dear I've been chatting with Dan about this a bit.
He mentioned something called a saloon which is I'm not super familiar with, but is that what this would be I have no idea I'll look into that.
N
A mom going about doing this saloon concept, so maybe we could merge those conversations in.
A
That discussion has it been.
It is the saloon mentioned in terms of just a group of people who want to get together, or is it more of a presentation style thing for people across the entire conference to come to.
N
We've always chatted about it as a working session.
However, I think that cloud native con is a good target.
I think we should definitely try and work together to have something that's kind of somewhat solid before that conference, so that when we get together, we have something to chat about in to iterate.
On.
A
Okay, well I'll talk to Dan and see what he was thinking for that, and maybe already has some rooms lined up that we could steal.
M
Some media rooms or other rooms of they can fun.
You know if it's in see if they can find something.
A
Yeah I'm sure they can hear okay, but I'll take the AI to talk to Dan about that.
C
So that mini track mark is that run by by Dan?
Is it hosted by Dan well who hosted that who hosts that I think.
E
That they put that together, based on the proposed the CFPs that were available to them and the ones that they wanted to bring it bring into coop con.
A
We only have five minutes anyway, going once going twice all right, I believe we're done. Thank you guys very much I'm pleased after Dan sent out those notes, hopefully by tomorrow, saying they's done with the reconciliation. Please find some time to review over the next week, because, hopefully on next Thursday's call we'll try to shut up so.
C
Well, then, send out sort email, a lot: oh yeah, yeah.
A
Dan we'll send out an email, I think he said, he's gonna, send an email and put a post a message into the slack Channel correct.
Okay,.
A
Right cool all right with that.
Thank you guys very much for joining and we'll talk next time thanks.
Everybody thank.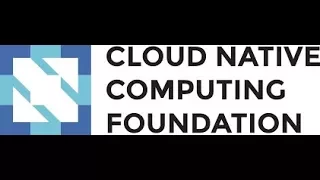 ►
Description
Join us for KubeCon + CloudNativeCon in Barcelona May 20 - 23, Shanghai June 24 - 26, and San Diego November 18 - 21! Learn more at https://kubecon.io. The conference features presentations from developers and end users of Kubernetes, Prometheus, Envoy and all of the other CNCF-hosted projects.