A
Good morning, doug, hello, how's it going it's going. Well, it's nice and warm on the west coast.
B
That's always good hold on a sec here.
Gotta get myself organized.
B
huh My window feels a little wide there.
We go.
D
I am, can you hear me, yes,.
C
I can cool you're you're in texas right.
C
Gonna say how are you doing with the uh with the weather and stuff.
D
uh Now it's fine, but uh the storm was um intense.
I don't even know how to how to describe it.
um I was lucky in the fact that I did have power the whole time.
um I lost water, though, on day three, so I was out of water for eight days and had one one broken pipe, but thankfully it was in the garage and so it flooded the garage a little bit, but it was on the floor, so it didn't mess anything up um now.
D
I'm just super anxious about every sound I hear in the house, and I check the meter four times a day and so.
C
Yeah, because because leaky water can cause massive damage, it's amazing but yeah.
That's scary!.
D
Yeah so just trying to recover at this particular point in time.
C
All right, uh remy are you there hi hello and how yep, okay and klaus?
Yes, all right, kristoff.
B
Hi hello, let's see, I think, that's everybody.
C
I actually have a fairly short agenda today, so if you have any topics go ahead and edit the list.
D
Every time you say that doug it ends up going longer and longer.
C
I know I just jinxed it and I have not eaten breakfast yet, so I am definitely not in the mood for a very long.
C
I was gonna slide, some clemens joke in there, but I figure- maybe I shouldn't stir being recorded.
A
It so you can put it there, yeah.
C
Aren't there are we being recorded by automatically hold in a minute.
C
Yeah see, I don't see that when I'm sharing the screen, I don't I don't get to raise my hand and I don't see whether being recorded or not so.
A
I think all the cncf calls by default are being recorded.
Yeah, that's what I thought.
C
Think you had any control.
C
I well technically, I do have the host code, so I could probably get in there and do something, but I never log in with that so yeah all right, lou are you there?
Yes, hi hey, and there was someone else flying by oh jesse.
C
Good morning, all right give him one more minute: don't get started uh hamid.
Are you there, I'm here excellent.
C
And simon, are you there?
Yes, thank you.
Excellent all right.
Tell you what it's three after let's go ahead and get started uh only 16 people today, that's interesting all right: um okay, community time, anything from the community, people want to bring up.
C
All right so just reminder we do have an sdk call after this meeting I'll double check, but I'm pretty sure we actually have nothing on the agenda.
Let's just do a quick scan there yeah nothing.
So if you have a topic, um if you have a topic, please go ahead and add to the agenda uh interop discussion last week.
um The only thing I think worth mentioning, because I think most people were too busy to do a whole lot of work on their stuff.
C
uh We are planning on doing a uh interop testing, uh starting at the end of march, with the hope of maybe being done by kubecon and maybe do some sort of demo.
There we'll see how it plays out, but the big thing to know about that is.
We are planning on doing interop testing starting into march.
That should give people plenty of time to to ramp up their coding efforts.
C
Okay, uh timmer anything you want to mention from the workflow stuff.
F
Since last time we completed the grpc stuff, we completed the expression, language jq and we're planning our version.
Oh six, release before kubecon eu.
So just you know working around that to make sure everything is the way we want.
That's so cool all right.
I want to remind you about the uh cubecomb bash.
C
Yeah I was gonna. I was gonna touch on that next.
C
Good, I appreciate you reminding me that I didn't forget.
Okay, any questions about workflow.
C
All right moving on then, so I got a note from the kubecon kukan eu organizers, saying that they're going to have a cloud native bug bash, uh which is uh well.
You can read it here.
It's talking about basically working on debugging code and banging on stuff, and things like that now, obviously that won't really apply for our spec work.
C
However, um if the sdk folks want to sign up for that, just let me know um I'll send in a form for you guys or I'll, send you guys a point to the form or whatever is necessary to make that happen.
C
um In fact, I'll try to remember to mention that in our sdk call, if we do have one today, but I just wanted to bring that up and if someone wants to join in you know, let me know, but I didn't think it applied to us from a spec perspective, unless someone could think of an aspect that I'm not thinking of.
C
I guess no more comments on that I'll.
Try to remember to bring that up in the sk call.
Oh okay, it seemer says: there's a bug: bash slack channel in cncf, if you're interested in joining that.
C
Okay, all right.
So I have a question and this is more of a get, get github type question, because I wasn't quite sure how to work here and I I don't feel like I'm an expert on on git to know for sure what the answer is here, but we got a pr for 1.0 for 1.01, um basically, just a typo type thing, nothing big!
So that's not the issue.
However, they open the pr against the v101 branch.
So obviously I could merge that pr and that would work just fine.
C
However, that's actually going to obviously change the 1.01 version of the spec, at least from a branch perspective.
C
Now I think you can technically have branches and tags have the same name, but I think when you, when you don't go out of your way to be quickly clear about which one you're actually talking about, I think it defaults to the branch, and you can only have one I'm sorry in github when you have the default thingy, it's a default branch.
It's not a default tag.
C
So when someone first goes to the repo they're going to look at a particular branch and we're going to point them to the 101 branch, which means they're going to see this pr, this merged pr. As part of that now, obviously it's not a huge deal, because it's just syntactical type things, but it seems a little bit wrong from a process perspective that we don't sort of stack up these pr's and then eventually create a 102 right.
C
It seems weird that we're slipping this thing under 101, because it seems to me once we actually cut a release.
That thing should be basically set in stone and static.
Okay, so I I wasn't quite sure what people do in this type of situation.
C
um I was thinking what they might do is something what I'm suggesting down here, which is a create something like a v one, o stream branch, where that's where all the pr's are sent to, and then we just create tags off of that or tags or branches off of that, so we'll create a 101 branch or or something, but that way all pr's can go to a stream and we do and then we just create the next patch release from that stream.
How do other people do this kind of stuff?
Does anybody have any suggestions?
C
I wasn't sure how to move forward here.
I
God um so I'm just, I just wanted to mention the the xml 1.0 fifth edition, errata, meaning.
I think it's okay, if you don't make any substantial changes and if you just just make um type, if you fix dipoles that were we're looking at the 101 branch, since it is one, is it a tag?
Wars branch is it's a branch right.
It.
C
Is a branch correct, yeah.
I
So that that the 101 branch is the 101 branch with errata, we should merge.
We should merge the pr to both places, but um I think I think everything that is, um we want the title to be fixed.
We want the typo to be fixed in the thing that people see.
I
I think that's that's what we so so you do errata for spec, if you're, finding embarrassing stuff that doesn't change respect per se, but that is just dumb stuff like typos or grammatic errors or or something like this, but the the spec with errata is still the same spec.
That's my that's.
My stance on that.
C
So you'll lost me there for a second, because at some point in the beginning of what you said there, you said you merged the pr into both places. What is both um so.
I
So I think I think the the one-on-one is set in stone in that we don't make any progress on it.
That's what I mean, but, but if there are there is something that is helping better for better understanding with 101.
I
um Where you are fixing an obvious uh um error, then I think that's fair to put that into the 101 branch, but it will also it would also have to exist a master.
C
Yeah yeah, I definitely agree with updating master and I guess I just wasn't.
I just felt uncomfortable making a change to the 101 branch um because, like I said, I think typically in my mind, it's set in stone.
But then, if we do that, when would we ever create a 102 because typically patch releases are always just supposed to be typos type stuff right.
So when we ever created 102.
I
Yeah we have, we have.
The question is how do you deal with errata right?
I
That's the question and- and I think with, if you, if, if there's literally just a typo, I have a problem with it, because ultimately, what there are still more people who don't know about cloud events than they who know about cloud events, and we want them, they will show up and we want on the default that we're showing them.
We want them to see the right document.
I
I think that's the principle that I'm playing and and so therefore whether that document has been you know finalized four weeks ago and or um uh we we fixed the bug at the textbook yesterday.
I
Yeah there might be a process objection here, but I think I think the the product that the people who are coming to us see is the most important important one and we want them to be normatively correct, reflecting what we've agreed to, but then at the same time, we also don't want to have embarrassing mistakes.
C
There right so so one option is to do what you're saying and I think, which is basically merge everything into 101 and we basically, in my opinion, probably never create a 102.
C
The other option is we could change the default branch on the repo to be the 1 0 stream branch.
C
Okay, so what do people think about clement's suggestion?
Basically merge it straight into 101 and 101 becomes a bit of a moving target, but it's always going to be just typo type.
J
Fixes it seems to me the question is whether you're actually changing the standard by fixing a typo, it seems fairly clear that the answer would be no.
C
Right, this is more yeah, as this is more of a process and puristic perspective.
Right is 101 technically set in stone or not and we're.
I think clemens is saying no, it's not, but we are limiting it to just patch fixes and I'm okay with that.
As long as the group is okay with that, but it is, it is a you know, being a little bit wiggly about things.
C
Does anybody have any objection to that.
C
Okay, tell you what?
Because we don't have everybody on the call here?
What I'll probably do is send out a note suggesting that, and if we don't get any objections, then we'll go ahead and do it.
C
Well, yeah, so jennifer said it's not being wiggly as long as you're making part of the spec yeah.
Well, it's it's wiggly in the sense that I think most people assume that once you stamp something as complete, you know, as with an official release, title or tag it's set in stone at that point and that that's the part, that's wiggly to me is we're not keeping it set in stone right, we're morphing it slightly over time.
C
So when you look at 101 a month ago versus a month from now, I think most people would expect them to be the exact same and we're saying they're not going to be so and and that that's okay.
As long as we're upfront about it.
K
I I think that this is like a standard kind of thing is what I'm I'm kind of getting to like all kinds of specs um will have the like deal with this uh and and in general, my experience has been like uh it like typos fixing, the typos.
That's just considered like part of the process and not considered uh versioning up the the spec.
It's not a change in the spec.
It's not it's not actually being wiggly, but as long as that's like the agreed process is the key part.
Yeah um yeah.
C
Okay, yeah, it's funny her life be so much easier if github had the ability to point to a tag instead of a branch.
That's the default thing when you go, you come into the repo so such as life.
Okay, so there's an ai for me to do that.
All right, any other comments, or whatever on that topic before we move on.
C
All right cool and thank you so much for the idea, all right um jim, were there any updates on your signature extension proposal.
I don't think there were, but I just want to double check.
E
No, there aren't.
um um I failed in my attempt to do the homework that was set to be my by clemens last week.
Don't get my homework, I'm afraid.
C
Okay, that's fine, um let's see slinky is not on the call.
Let me just double check, I'm pretty sure this one is still under development with comments and stuff and therefore it's premature to think about merging.
Let me just double check check it check it.
C
Yeah there's still some outstanding stuff yeah, so, okay, I think we need to hold off a little more.
So just a nagging reminder for everybody: uh please go ahead and review his pr.
When you get a chance, um I think it'd be nice if we can get at least the rough draft of that end fairly soon just to get out of the pr stage, and that will, I think, raise its visibility for people.
C
um Now this one another slinky one, now clemens, you said you are having a fit of uh old age and could not remember why you wanted to make a change on this one right.
I
Yeah, I I um so so I I know that I don't want to remove it.
C
But I'm sorry this, I'm sorry!
I don't think I'm getting it confused.
C
No never mind nevermind, I'm proud of this.
Keep going!
I'm sorry.
I
Yes, one yeah that is yeah exactly.
I
um I literally have to go back to our um recordings and and see what I said there, but I haven't done that yet I have I have the last two weeks where um my all of my cloud events time budget is being sucked up by uh working with uh klaus and and uh his friends.
Okay,.
I
I have not had the time to go and take a look at that in detail.
This.
C
One yeah, this is the one I was actually thinking of.
I apologize.
I was getting them confused.
I thought something was missing here.
Yeah.
I
So yeah that one I looked over and uh like I literally couldn't remember why why I had an objection, but then I read it again and at that end today and um that now that looks fine to me.
I don't know, I don't know what I had.
I
Maybe I had a bad day or something um but and we've we have discussed something about this and I'm not sure whether it might just have been that I had no time to look at it and you said because nobody else here knows anything about it- that I should go and do a review.
That's probably more like it, but I can we can merge that yeah, okay, well.
C
Let's make sure slinky's still not here and he's not okay.
um Well, he needs to do a rebase anyway, so we'll I'll I'll reach out to him and ask him to rebase and see if he remembers what you're thinking of, um and maybe that will draw your memory, but if not, we can then merge it.
C
However, I do need to ask the question of the group: does anybody else have any possible concerns with this meaning if everybody's okay with it I'll, do an offline double check with slinky and do a merge if, unless someone has an.
C
Objection: anybody any comments, concerns.
C
Okay, so let me do that: where is it so?
Okay?
That's this.
C
Okay, cool- and that was that one, this one distributed tracing.
What was the who.
C
Were we waiting on you clemens for this one?
Just I think.
I
We were right, uh yes, so that's why I was that's why I was uh a confused confuser.
Yes, we were waiting on me um and that I have to go and go back to because I don't know so.
I am opposed to removing it, but slinky had removed.
Some hats raised some points and I had said something about this and then there was some homework that was assigned to me.
I believe, based on this, but I have to go back into the recording, because I can't remember what that was yeah.
C
Okay, yep, okay, cool in that case uh moving forward, I don't see lance on the call, so I can't nag him and your schemer registry.
You saw some.
I think, pr changes to make there right.
I
um Yeah, I have a few. I have a few things to to change their still with uh with these. With these events, I'm not completely completely done with it yet okay, so I'm hoping I'm hoping that I can have have that all finalized in uh probably not next week, but the week after.
C
Okay, cool, thank you and just to remind you, you still have these two up here.
I
Yeah and and so and yeah the credential properties part.
That is um um that's pretty essential, also for the other one we need we need to take it.
We need to take more of a stance for these for all those for the triple of new specs.
We need to take more of a stance in terms of what the auth story will be, because those are proper apis and not just the the message and um uh we're already like we're having discussions with uh carl's team and our team about.
I
um You know how the relationship works between those two big big platforms and uh most times being spent on roles and permissions, and people and authorization.
So you can already tell that that's a complicated story, so I think I think we need to go and materialize that somehow in the specs, because otherwise we can't get interrupt working.
C
Okay, cool um and that's it for the agenda. um Are there other topics you want to bring up.
C
Very short, today, no one.
C
Okay, then just a quick reminder: unless eric you want to talk about this, we do have eric's issue out here that we said we're going to talk about offline.
I'm not sure anybody had a chance to do anything with it, um but please go look at that and comment if you are so inclined and with that I will go ahead and do the last of the roll call.
So manuel, are you still there?
Yes, excellent uh priyanka.
C
There we go cool gotcha.
Okay.
Did I miss anybody for the agenda?
I think I got all 20 people 21, someone just joined matt.
You there yep excellent.
You just.
C
It because you're just about to adjourn all right.
Anybody else for the agenda or the attendee list.
C
All right last chance any topic for either the primary call or the sdk call.
Otherwise we'll call it a day for sdk as well.
C
All right, in that case, we are done really early.
Thank you all for joining we'll talk again next week.
H
Fabulous yeah enjoy it.
Thank you for your wonderful leadership.
Again.
Wonderful, yes,.
C
Enjoy your breakfast: yes, I get to go.
Eat breakfast now.
Yes, all right lunch by now, yeah!
So that's why.
C
Food is very important.
You know it all right have a good one.
Everybody.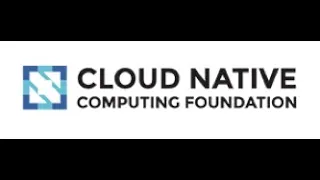 ►
Description
CNCF Serverless WG 2021-02-25