A
Whoa, you guys are early.
A
Not so early, I didn't think well, I thought I'd be alone here for a minute hold on.
I joined like an hour ago just waiting for them.
Nothing would surprise me with you guys holy moly hold on a.
A
Okay, I heard eric here, jammer uh john, I know wait a minute that wasn't eric was that john?
No, maybe that was eric anyway.
That's what I thought johnny there.
Yes,.
A
It's funny I was assuming we'd actually have a really short call today and then things kind of grew so we'll see how it goes.
A
Amen will hi and christian.
A
No no micron yet and then that case will go for clemens.
Yes,.
A
Christian you, finally, there yeah.
E
Hey dog good morning, hey lou, how's it going.
A
I wonder if you're on double mute,.
A
Hello and brian, are you there.
H
Lucas are you there?
Yes, I'm there, hello, hey, and what about jesse.
A
President, thank you.
Yep.
H
Klaus yeah hi, I'm here hello,.
A
All right, daniel, are you there here.
A
More minute, then, we'll get started.
A
Three after we let's get started all right.
First things: first, um who's gonna be around next week.
Does anybody want to have a call next week?
A
I know that to a lot of people, they kind of start their vacation around the 15th or so that gives like two full weeks for the end of the year, but the 15th, I believe, is like tuesday or something like that.
Do you want.
Does anybody want to have a call next week, or should this be the last one for the year?
A
I need some opinions, I'm all for that, because I'm I won't be here.
Okay, I won't be here: okay, brian and clemens.
Anybody else want to chime in.
D
This was lance I won't be here.
I
So I guess I think you have your.
A
Answer, well I'm sorry, my machine's doing somewhere.
Can you guys hear me yeah, yeah, weird, my mac says I'm completely muted, so I don't know what's going on okay, so let's let's turn this around then.
um Does anybody want to have a call next week.
A
Just because you're here does that mean you won't have a call simon and manuel.
I have a feeling: okay,.
I
I think we can run the yeah.
A
Yeah, I think, okay, I'm not hearing anybody really say but they're anxious for a call.
So let's just say this: is it okay, cool all right community time anything from the community?
People want to bring up all right, sdk call was last week.
I think we just talked about the trace extension, a little plain cycle, questions on that um anybody have any questions for the sdk subgroup all right.
Moving on, then we technically have a discovery.
Interop call after this one.
A
So please, if you're planning on doing implementation stick around, um it might be kind of short, we'll see how it goes.
uh Tmr.
Anything you want to talk about relative to the workflow sub group.
J
All right I'll make this quick, yeah we're working basically currently on the roadmap for our 0.6 release.
So there's a lot of stuff going around that the only other thing is.
We had a ton of contributions for our go sdk, so that was big and if anybody is also in this call, thank you uh so that- and I also just want to mention- we only have a couple days left for kubecon eu stock submissions right so kind of trying to figure that out.
A
Okay, good for reminder cube card oops on coupon eu st fp deadline coming fast, all right.
Any questions for tumor about workflow.
A
All right, in that case I opened up a pr.
I apologize that it was a little late on this, but I didn't expect too many people to care um for version 101 and here's a list of all the significant pr's.
I did kind of drop, all the ones that were like typo in nature um did any.
Does anybody have any concerns notice anything wrong in the diff here?
A
Most of it was changing out the work in progress to be just one, zero for anything that appears in the spec and one zero one for anything, that's in the document.
So that's why you see in the docs something like that anybody notice anything weird.
A
Okay, any objection then, to approving that, and we that would make us officially have a 101.
A
All right not hearing anything, actually cool.
Thank you.
Everybody!
Congratulations to oneroll, okay, so on last week's call we agreed to rename the master branch dev.
However, when I tried to make the change, I did not realize what would happen and it basically closed all pr's that were associated with the master branch.
I kind of assumed that we get migrated over or something like that.
Well, it didn't so I recreated master branch and that and then I re-brought back all those pr's back to life.
A
So we were back to a happy state um and I did some looking around and I believe github is working on some migration tool or something to help with this situation.
I'm assuming they'll do some sort of migration thingy.
So until that happens, or until we actually close all of our pr's, I don't think we can easily make the the name change unless you want to force everybody to redo their pr's, which I don't want to do quite yet because I don't think that's necessarily urgent to do.
A
um But let's see if we can at least get down to maybe one pr or so then we can force somebody to redo it.
But unless someone can think of some process, I'm not noticing, I don't think we can just do a simple rename without breaking something.
A
Okay, not doing anything.
Okay before we get into the other pr's, I wanted to give slinky a chance to talk about google summer of code, and then he wants to obviously talk about his language, expression, thingy, so slinky you want to take over.
K
Yeah, so this is mostly from the sdk land and there is some contributors which might be interested in doing the summer code contributing to sdks.
So I was trying to figure out what what would be a nice argument or nice projects.
We could do- and I have two in my mind, so one is develop.
K
Do a project to continue the efforts of the integration tests, so I suppose, as probably somebody of you recall at some point, we discussed about conformance tests kind of tck for the sdks, but nobody had a chance to continue that uh that effort.
So I don't know, maybe it might be something cool as a summer core project, another project could be developing a new sdk with some language that we still don't support.
I I have some examples that I can provide and I think that might be another interesting project so well.
K
My question for you is: do we want to enroll uh the cncf serverless working group to the summer of code?
K
Can we or can we somehow start start from um from there from the cncf foundation and then push some projects through through the cncf foundation?
Enrolling.
A
So what does it mean to sign up for the for the for this um summer of code thing?
Does it?
What is it just?
A
Does someone need to provide guidance to them?
What kind of effort is involved on our side, so.
K
On our side, the effort is first, we need some.
uh We need somebody that can actively follow some student.
K
So that's one thing uh and that can definitely help with that uh and another one is that, um as an organization, uh we need to fill out some some forms uh to get us approved in the summer code.
I'm.
L
I'm pretty sure that we can't do that from a legal perspective, because the point of us being here is that we're a neutral venue- and it would be really weird if we as a community- would be then contributing to projects that are effectively breaking that uh um breaking the setup, because ultimately, we would be contributing into a effort.
That's run by one company.
L
So I am fairly sure that by the rules of the cncf, that is not possible.
K
I recall the linux foundation sometimes enrolled to do summer code as a foundation.
K
For example, for example, sorry, uh for example, the eclipse pro the eclipse foundation does it every year and I they managed to mentor some some people in the past.
A
Does that kind of depend on what these forms are asking I mean if the form is just saying hey, do you want to submit some ideas for students, or is it some sort of legalistic thing that would influence it?
Wouldn't it.
K
uh To be honest, I I'm not sure, but I get I get, I'm pretty sure that the cnc atlas foundation can can enroll.
I'm pretty.
A
Sure, well, can you get a hold of the forms and then we can take a look at it and we can also reach out to the cncf team or leadership to find out if this is even legal.
K
Yeah sure yeah, okay!
Well, I I can.
If you give me one second, I can try to check.
If last year we mean the cncf, wasn't there because.
L
Because really, I'm not sure, I'm not sure that I want that that I want to contribute to a google uh recruiting drive.
L
Well, let me put it that way.
No, I mean I mean that's what it is right.
It's like it's like hey.
Are we gonna go and continue in in microsoft?
Imagine cup, that's kind of the same thing.
L
And I think the answer is no.
K
If you put it on this way, I mean I personally, I personally don't care.
If I think yeah the effort is interesting and we can get uh as a community.
We can get something from.
It uh said that I I don't care.
If you come and you say: look I uh we wanna, I wanna do uh the microsoft thingy uh about contributing to operators, so we wanna do the redux thingy contributing operators.
I'm.
L
Okay with that, I don't care about that.
It's either my my question in those things is: why are they doing that like like?
What's the end game here and there's always the end game in those things, so google is not doing that because they're they're really nice, I mean they might be doing that because they're really nice, but ultimately there's a motivation behind those things and and what you're contributing to.
I
At the end, everyone has a motivation, even in this group.
L
Yes, the thing is we are here: we are here uh together because we are a neutral venue um to develop, opens to develop open standards and then, if I would find it iffy, if we would then, as that venue go and participate into something that uniquely benefits a single company, and it doesn't matter whether it's google or microsoft or amazon or.
I
Yeah, whoever I do get your point for me- it's maybe I'm too pragmatic, it's just almost free money and if we are here to just make sure that they are not trying to steal the project, no.
I
There is no such thing as free money yeah.
I know I mean uh I like in a way your company also decides that you will spend some time with us and they probably pay you.
While you are working together.
No.
L
No, absolutely I do, but we also have goals in those things and but we're everybody has goals, but we're neutral here.
But then then we're not together contributing into a third thing.
I
Yeah yeah, I do that's right.
I think both are defendable in my opinion, if we do that, it's just our group needs to make sure that we keep this independence and.
L
It's under the umbrella of under the umbrella of a google proprietary effort.
C
But that I'm not a lawyer, so I I really don't know so so slinky.
When is the deadline to sign up for this.
K
uh I need to check, uh uh I recall it's like january.
A
Yeah so it sounds like we may have time to to do a little more investigation and then come back with a um come back in january and discuss this first meeting.
So.
K
From 29th january to 19th february mentoring organization can begin submit.
A
Okay, so we have, we have time to do some investigation, then.
A
Sure, okay, so would you be willing to agree to to do some to uh well see?
What's interesting was when I was looking at these links you sent, I couldn't find the actual form to fill out that you're talking about.
Maybe you could because.
K
Because it's open uh yeah, I mean uh they opened the form uh in january.
Oh.
A
Okay: okay!
Well, then, tell you what let me go ahead and I'll.
Take the action item then to reach out to um to chris anachek to find out why the cncf is okay.
With this, when it's a company-led thingy to shadow address your concerns, clemens.
A
Yeah, oh actually, one thing I should do: when do you want to start back up again?
Let me just double check my calendar when it's, let's see this, so the first thursday in january is the seventh.
A
um Is that the so the first is friday. I assume everybody has the first or everybody's gonna first off, because that's new year's day, um where people will most people be taking off the first week in january. The fourth through the 8th, so the first day should be the 14th. Or do you want the first meeting to be on the 7th.
A
Okay, lance is okay with the seventh anybody else.
I'm good.
A
I need I need some people to speak up here because I'm I'm hearing a little more towards the 14th but 14.
okay, okay, I'm hearing a soft leaning towards 14.
Anybody have a strong disagreement with that and would really really want to meet on the seventh okay, we're going to go for the 14th, then thank you all all right so back down to here.
um Okay, I'll talk to chris and see why this is okay from a legal perspective or you know even a perception perspective.
L
I just put a reference to the to the to the key clause from the rules into the trap: cool, let's hold on a minute.
Let's take a quick.
A
Visibility: d, 3 b: oh my gosh, okay,.
L
It's well hidden, but that that that is exactly where they're doing that.
K
As I said on the chat interesting enough, I was hired by rudolph after the summer code and not by google.
A
1 d, 3 b.
Thank you holy moly.
All right!
I will.
I will quiz chris on that one and get you some information.
Okay, all right.
um Okay, anything else on google thingy.
A
Okay, in that case, slinky expression, language.
K
Yeah so first I want to reply to timor theorem theory in the chat, uh so he asked if we could use that outside of ca.
Well, the idea is that we should develop some language which is really designed to to get cloud events as input.
So if uh I guess workflow is based on code events, so that could work.
F
Did I answer your question?
Yes, thank you very much.
Thanks for answering okay.
A
Wait, your answer is it's c, it's ce specific right.
K
So I I did some uh investigation on the thing you sent uh last week um clements, so I I saw some differences uh which are interesting regarding that particular mkp filtering using sql, but none of them are.
K
I mean we could solve them.
uh It's not really a big issue.
uh What I'm trying to understand is what do we gain from using uh sql dialect?
More than developing our own grammar.
K
Try to be trying to be more specific.
L
We we are gathered here together to make sure that we're not doing things uh we're not inventing things that have already been invented.
That was, that is one of the principles that were that were following here.
L
It's like we have not created our own transport for cloud events, we're using existing transports.
L
um We have not include, we have not invented our own, our own encoding encoding system, we're using existing ones, and so, therefore, I would be very happy if we would be using existing filter models rather than using yet rather than inventing one if we can avoid it.
K
Yeah, but when I struggle to see us uh how creating a sql dialect, it's really using a standard, because here we are just saying: hey, look: weaver use the same syntax, the same grammar of of another standard, but in fact the language is different and the evaluation is different.
So how?
How are we really reusing sql if we go down the road sql.
L
Sql seek the the subset of sql that is being used in jms and that every messaging developer, who's using gms knows um is, is governed by the rules of sql 92 and which means sql.
92 also indicates that is pretty old and pretty established.
L
So I'm not sure whether and I'm not sure whether we should- and it's apparently such that it has been very stable over the years.
In that all major message.
Brokers are using that language, and so it does the job.
So the question is: why shall we go and and and invent the new thing.
K
Well, I'm not really saying.
K
um My point is still, uh let's say: let's say we want to go down the path and develop a sql dialect.
Okay, when I get down- and I start- and I start implementing it- let's say in sdk- go for example: what can I effectively reuse of?
What's already the developer's knowledge.
L
It does it's not about the code, it's about the user users.
Okay, if you put their stand so users of of users have to do with messaging systems which we're dealing with here um and who are familiar with familiar with gms, for instance, which is the predominant api for messaging, um because most people are using java are familiar with message: selectors and that's using a sql language, so you're picking picking up a lot a large number of users exactly where they are with something that they know.
L
That is like that's like do you want it's same thing as with databases right everybody has, and I think I said that last time um we went from sql to oh sequel is not a sql is bad, and so therefore we should go and do our own thing for about. You know three or four years, and now every database is doing sql again.
L
If you're looking at stream analytics everybody's doing, sql spark is doing sql as samsa is doing.
Sql confluent is doing sql everybody's doing sql.
There is no reason why we should where we should go and invent a new thing.
That is just that is just different because it's cloud events.
Yes, there might be data like differences, but their sql has won all the wars on the database front as well as in in is now winning in streaming.
L
So I don't see a reason why we should have a different language.
K
Well, I I rather see this in a different way that serverless users come from a javascript background, so I would love to give them some more uh some syntax which is more familiar for them.
Everybody.
M
Is using sql, I mean literally, everybody is using sql with everything I think I could differ on that also and.
I
Would be more on the thing he said, I think, like jason puff in a way is better than our distant query would be better than sql.
If you look at like people who really just do javascript because of like uh all the nosql, I think they do less sequel, like at least I do way less sequels than I used to do 15 years ago, but your arguments are still.
L
Good guys you have to you have to you, have to take a look at what's happening in the event in eventing space right in in eventing we're having we're having a we have giant fights in in terms of who's building the better.
You know, event analytics analytics platforms and all of them all the abstractions are all using sql like there is you have you have apache beam as a top abstraction, as I said, you have spark and sensor and storm and k-sql and and all of those are, and you have azure stream analytics.
L
That is equal language.
um The the there's a sql um uh dialect that is in um in kinesis um everybody's, using sql.
A
So, just to remind everybody, we do have a speaker's queue and my hands up.
A
No, that's fine um because you guys usually are good about this stuff.
Just wanna remind people.
um So I have a question.
um Would it be useful to help come to the to to an answer?
If we can actually see examples in both sql and the alternatives that people are proposing, so, for example, slinky you were proposing javascript or some variant of javascript kind of thing.
A
It would help me out if I could actually look at what the two look like, because I obviously understand the desire for standards.
That's why we're here, um but it is 100 clear to me how it would look and feel from a sql perspective.
I kind of guess what it would look like, but I'd love to know for sure.
Just by saying.
Okay, if you want to do a filter, I want all cloud events that have a type of this and another attribute matching this or a type of this, or not.
A
To imagine that just see how the and ors look in the choice of languages just to see what they look like, because I think that would help me out because I'm all for standards when they make sense and if we look at the sql one it says.
Oh, my god.
Yes, it's great at the standard, but my god that that that's painful to use and unnatural, then I'm not as inclined to do it.
But if it's simply a minor syntactical difference between sql versus javascript, then that worry is lessened to me.
A
So is it possible to get some concrete examples to see what they both look like.
K
Yeah you can open the uh the thing I sent in the chat.
Oh cool, okay, oops.
K
Window, it's again, it's no!
It's not a spec, it's more, a bump of ideas.
I had for that.
Okay, yeah, and there is a section of examples at the beginning.
A
And this is javascript, though right or java.
This is your.
This is your.
This is.
K
The expression language, yeah yeah.
A
So this is something brand new is what you're saying.
A
Right, do we have something that shows what the sequel would look like.
L
So if I go, if I go into yeah, you can, if I go into the examples from top exactly where we are the the first one would be exists.
L
The second is a simple equal.
The third one is, first name equals, francesco or subject equals francesco.
L
The next one is all the all.
The parentheses are the same and then first name equals francesco and last name equals guardiani or subject equals.
So single equals um then case incident insensitive equals is a um is a uh collate, but that's not in that's actually not in the subset.
That has that jms has um also because that's case insensitive case.
Extensive comparisons are just too hard and that's why nobody's doing them on the on the hot path time year would be daytime.
L
There's a daytime, subset operator that will give you then the year.
um There is no conversion, because everything is utc by default um and then sequence equals 10, so simple, equal and there's no and there's.
No, um all the all the type.
All the typing um is implied implied.
There's there's inference rules in sql, but you can cast you.
Can you can you?
Can you can type guest, okay.
A
Thank you very much so that that helps a lot.
So it sounds like at least for these examples up here.
It's a relatively minor sync tactical difference.
Yeah.
L
It's my small technical differences is that here we're using um effect. This is all using kind of the the c languages uh way of expressing these things and um um sql is doing that with its constructs like or and all the the operators that are more explicit.
A
Okay, thank you very much.
um Lionel leave your hands up next.
N
uh Yeah, I just want to to say what a question about the type system right. So when we talk about time stamp in uh in sql, is that exactly the same timestamp that uh we have in uh the cloud event specification? In particular, I think sql use uh the iso 8601.
N
Is different for for sorry for uh for the c, which is more like based on the ifc um specification.
N
Are minor differences right.
L
So cl so cloud events is using rfc 3339, which is a which is a profile of iso 86 or 8601.
N
Yeah, that's a profile, but there's like minor uh synthetic differences between the two right.
So that's something we need to sound.
L
No, it's a subset, it's a profile of so every every rfc 3339 string is a compliant iso 86 or one string.
H
All right, I think that was not my understanding.
H
Okay, I thought I saw another hand up there.
A minute ago.
Did someone drop out.
A
Okay, so I'd like to hear from other people if they have opinions on this.
A
Should I pick on somebody there we go, mr mitchell.
B
Just to help you out the um I guess, one of the things I would say is is just looking historically right.
Everybody jumped on things like right and various orm custom languages and if you look at their evolution, they all started.
Re-Adding constructs basically from squeal right as they evolved.
B
So so I don't.
I don't think um I don't think.
History has been kind to people fighting against squeal for these kinds of problems, and you know I'm not the biggest squeal fan in the world, but that's just the way things have worked so yeah.
You know, I guess from that standpoint, I'm I'm.
uh I guess I'm throwing in with uh clemen's argument.
A
I have to admit the fact that you're calling it squeal instead of sql is great.
I love that it just.
L
Cracks me up.
I like that too.
A
I had never heard that before I swear, that is hilarious.
Okay, I'm sorry tim.
Are you your hands up.
J
I think anish was first, oh.
A
Okay, it's showing the other way to me, but go ahead.
Anish.
F
Oh I'd like to propose a different way to solve this problem.
I mean, I don't know if everybody agrees to that.
So let's pick it from usage perspective, so considering our current use case that when we want to put this expression, language or sql in terms of user, we need to understand that, where are we going to place it from the user experience perspective?
F
So if, for example, we want to put these syntax in the url of sub of the discovery api, the subscription api, we have to probably ask ourselves that: do we want to go ahead with these uh operator-based syntax, or do we want to put an entire sql query into that url?
So I think, then, that would give us a better perspective that which protocol should we follow in terms of you know, filter criteria.
A
Are you are you implying that one would be easier in a url than the other, because I'm not seeing much of a difference.
F
Yeah, no, I mean when it comes to operators, it's certainly easier in the url compared to sql query, because secret query can go humongously large.
L
Well, there's I think this can also be as get as complicated as sql query.
I think sql, the sql subset here um that were that we're debating is not in a full sql query: it's the where it's it's effectively the syntax of the, where clause.
F
It's just the operators from the sql query, not that entire uh crazy, correct.
L
There's the precedent the precedent for that is, is the sql message: selectors that exist in gms.
F
Yeah that makes sense too, but now we would have another third standard.
If you all so, I see your point as well like.
If we introduce another standard, then we probably bring, I don't know third or fourth standard in the community for filter criteria itself like so, for example, we have the sql standards, then we have the data standards.
They also have rewritten their entire expression logic.
F
Now, with this one, we would probably be introducing another one.
I do get this, but I thought that for cloud event, we probably want to make something simpler, so yeah, probably sorry, probably bringing to the same square.
That's.
A
Okay, um while teamwork gets ready to come off mute uh slinky, you asked me to bring up the document.
Do you mean this microsoft word document.
A
Okay, I'm bringing that up.
Let's.
J
No, I I I simply wanted to ask is like when I look at the document link and- and I have a different perspective of course, and look at this from a different angle.
J
I really like this expression, language for event, correlation, and I just wanted to think see if you guys thought about using it for that and if that's even applicable, because being able to do the expressions that I see in this document to me when I have you know a large number of events, I want to define primary and secondary, and so on correlation between those.
J
This is really interesting for, for me at least.
A
You're talking about when you say this is interesting.
You're talking about this right here.
J
Personal language and the examples that are uh provided, I think, a little below, especially when I can say um the expression like a certain context.
Variable is this or that or have an actual expression language where I can define the correlation of my events.
um That would be really cool.
A
Okay hold on a minute.
Let me where's my screen sharing thing hold on.
Let me stop sharing that and let me start sharing.
A
Oh, that's annoying!
Oh there.
It is microsoft word so where in here clemens should I go to show an example of what it would look like lots of xml.
L
I muted myself in the most at least opportune moment goes to the start of section six: okay uh yeah, as you see, uh defining a language like this is actually hard because I had to start from the bottom, because I couldn't lean on the jms spec, so I had to have to do the whole thing with with type inference, etc.
So the simplest.
So the simplest expression here is color blue, which is assuming a um so.
L
This is for an mqp message, so this is referring to the default section, which is the application properties section and that's how you can go and filter that you have a message where it has an application property and that's called color and whether that is blue.
That's what that's doing and then there's special shorthands here to refer to the various sections of an mdp message, which is not the case that we don't have that.
So we would only have the simplest case and then you can go and further down.
You have so the field two.
L
If that is equal test and the content type li is like application.
Json, um which means that's a prefix or plus json, exists as an infix, um so you could go and filter that, and then you can also say: if two is test and the content types are like this and the color is blue or red, then you filter that.
So, if you want to go and build effectively subscription filters using that language you can also.
You can also do that and you would only with cloud events.
L
You might only do the shorthand form, um because that's what the application property, what the properties are, that you're mapping into if you were doing that with the mkp, they would all be sitting all the the cloud events properties are sitting in the application bag, which means they would be all cloud events call on.
L
You know the the name that we give them and then there's, if you scroll down from there on six two, you get all the implicit conversion expansions and how you get a numeric type, and you know how that all works from from turning text into text into um um into into types that you can go and compare between them, which is actually kind of hard to to do, and you we would have to go and do all of those things.
L
um We would have to go and do for our expression, language, expression, language as well.
L
And so this keeps going down like if you scroll a little bit further time stamps, and then here are the grammar elements.
So there's um there's is predicates in predicates like predicates exist, predicates, that's one, the one that we had and then we have all the various operators that are defined comparison.
Operators that are defined.
L
And that's the kind of that's the kind of um brutal stuff that you have to go and work through to to define this in a way that you know everybody can use it.
A
And this is either a subset or profile of the fully uh sql spec right.
Yes, that.
L
So this is the leaning, this leans on sql 92, um the iso standard and it's effectively breaking out um from sql 92. But since it's not sql, 92, proper um and sql 92 is far bigger grammar.
L
This needs to go and effectively cut this down and then also somewhat deviating from sql, in the way that all the references to um to the fields are different from a database.
L
So in proper sql you have a notion of a database and a table and all those things we don't have that here we have a message and we're so we're referring to to to a message, and that requires that we need to go and change that um in some way, but otherwise everything else is is borrowed from directly from sql and and mostly compatible with it.
A
Okay, manuel your hands up.
O
um Yeah, I did my failure of sql.
I never liked the capitalized and then the whole syntax.
I, as as I understand it, we're just using the conditions here right.
So this is not really that heavily sql based, um and I wonder so in all of what I've seen from the document I tried to open it myself couldn't find it.
How do you go with arrays and stuff like that?
So if you have really complex expressions over multiple elements in, uh I don't even know.
If we have that included, I mean cloud events themselves.
O
We have a pretty flat structure, but how does that work with amqp or it doesn't so that we've.
L
We've exp, so structures are flat and there are there.
There are some.
There are some uh scenarios where you can go and drill into a structure um like, for instance, you have these like this, the you have these top el top top level elements um that are the application properties section, the property section and the annotations etc.
L
But there is no, um there are no there's there's no support for arrays.
L
It also would be far too expensive to do that in these um in these filters, because if you deal with arrays, then you are already doing, um then you have to go and do things like joins and selections, um etc, and so we've we've scoped those out because one so once you deal with arrays you're already on the on the slippery slope into having a programming constructs like four, like, like four etc.
L
So we explicitly said we don't want that and and and and jms message.
Selectors also don't have that.
A
Does that answer question memo.
O
Not sure so there is this array element reference, so you can for ordered lists.
You can select elements.
O
You don't have um aggregate functions for arrays that are part of the structure or.
L
There's no aggregates, so you can see you can draw into you can drill into an array explicitly if you find one in the in the mqpp type system, but there is no way to enumerate things from an array or do aggregations, because this is this is for filtering.
This is not for for aggregating.
O
What I like about the json path is the expression where I can make a selection in the in the brackets.
uh To find an element in an array.
Is that at least part of the drilling into a structure.
L
Fine yeah there's an in so there's a there's, an in-state there's an in clause, so you can, you could say is: is this value in this pre uh pre predefined set okay.
A
Okay, um slinky, I think your hands up next.
K
Yeah I wanted to reply to anish comment about and not creating a new spec.
I mean, if understood currently what comments is saying about sequel.
We still need a spec like the one that now doug is showing on the screen, so we, which is taylor for call events, am I right clemens, because there are some differences so still.
L
Yes, absolutely we need to.
We need to have a we need to have a.
We need to have a spec.
uh Clearly, it's just that.
What I'm?
What I'm uh arguing is that we should not go.
We should try to align with something that exists in terms of concept, concepts and and um and ideas that developers need to deal with instead of straying from from others, and it should also be possible to go and reuse functionality implemented in in existing messaging infrastructure.
L
For our purposes, um it is very unlikely that activemq will go and accommodate specifically um cloud events or that ibm mq will, but they all already speak the sql language.
L
So if we can filter cloud, if we, if we can, if we can shape this cloud event, spec such that we can leverage those implementations already, that would be great.
That still means that we have to go and write a spec that will have to define define that sufficiently good for for for new implementations.
L
um But um so if you wanted to go and build this in in something that is not that's, not not a message broker, um but but it would be ideal if we didn't have if we could leverage existing functionality, which means if we can have a sql profile.
L
That effectively map already matches what is implemented in gms or what is defined in jms, then every jms compliant broker, which supports message selectors, would be suitable.
A
To answer your question: slinky, okay, so hold on a minute.
Let me stop sharing that go back to sharing.
P
I can't find it that is bad.
A
It's not working hold on a sec.
C
Oh there we go all right, we're back to this.
Okay.
A
So trying to figure out how to make progress here.
A
I I I guess from my perspective, I'm not seeing much of a difference between the two.
I got to be honest, um slinky aside from the syntactical difference of things like ore versus double you know, vertical bar and and versus double and sign.
Is there?
Is there a cement?
Is there a semantic difference that you see between the two or is it strictly sync tactical to me.
K
uh I see the syntax difference as the big one, because if we, uh if we then define our own dialect, we can match the semantic in the way we want, so we can align the semantic to the expected usage of the language. So for me, it's very uh the most important thing here is the syntactic difference and also don't see that big ability to reuse stuff later so I don't know for me, it's really a syntactic, uh syntactical, difference and and syntax is.
K
I personally think syntax is one of the most important features of any language so, depending on the syntax, you you attract a specific use of these yeah.
Okay.
Thank you.
I think.
C
Yeah, okay, thank you, john.
B
Your hands up yeah, so I was going to ask so if you're, if your focus is primarily on the syntax, what do what about?
What do you think of clemens arguments around uh being able to uh you know I don't know entice uh the the broker people to more aggressively adopt cloud events because they can reuse stuff.
They already have whether either it's directly or very close that that seems like a pretty important argument to this discussion.
K
Well, my counter argument is exactly that a sequel might not as well struck uh function as a service people, javascript developers, so.
B
Figure out how to word this, so do you believe that the the I don't know the javascript uh ghetto purists won't pick something up just because it's sql, even though they interact with sql and graphql and all sorts of other apis that aren't javascript.
K
Native, I don't think they won't pick it up um just I just think that it would be natural to them.
I guess I mean it's.
I think we are really down in the personal preferences.
B
Path so right, but so that's right, but I think that's part of the argument right if it's, if we're down to to its peripheral preference for a particular subset of I mean you know, the whole point we're here is to create interoperability across a very wide spectrum of communities.
B
So you know it's trying to you know: how much are we trying to tailor to javascript people that that are?
You know, I don't know um very opinionated I'll, say it that way uh versus um you know it is an ecosystem and the dominant players in the ecosystem have already more or less converged on a solution and, like I said, I'm not a I'm, not a squeal fan.
So this is not coming from that bias.
A
Okay, so it's a teamwork, your hands up.
J
I just wanted to quickly say it has a counter argument, not only for javascript like, for example, in the business automation java, runtimes that I'm kind of writing for a couple of them.
It's much easier for me to say.
Okay, we will implement cloud events and the cloud events expression, language, which I'm sure the sdks will provide implementation for them, including sql libraries that I don't know who is going to actually um or whose library I'm going to have to pull in.
J
So to me, cloud events and cloud events has a lot of potential or to the community at least has a very good feeling, at least for me,.
A
Okay, remember your answer:.
I
Yeah, for me, uh maybe another way to solve this- is I think it's optional anyway.
I
So we could also just say there is like two specifications, one that is the sequel one and another one that is like uh the expression language and we just say, define the way they are supposed to work and then as it's optional depending who wants to implement what and then it's just based on the product.
No.
A
So so my hands up, because that I'm having flashbacks to the ws star soap days where everybody said you know which, which security measure you use is optional.
You know they're all optional, pick your favorite one and and that's great and the problem was there's zero interoperability, that's right and and that personally that's what I'd like to avoid.
If we're gonna have a language, I think there should be a single common one that you know.
A
If you're gonna support some kind of query thing, then I think there should be a common one that everybody has to support.
Otherwise, like I said, zero and up building, but that's just my take on it.
A
Oh john, you dropped there.
You go john you're back.
B
Yeah, I I think he used a nicer example that I I would, but I totally agree if it's, if it's optional, it's gonna be crap.
A
Okay, so okay, we're almost out of time here, um I don't think we can make a decision yet on this call, I think.
A
I still think it'd be interesting to see a flat out line by line comparison between the two.
um Why don't I work for um slinky?
A
How about you and I work offline and and clemens if you can check your email during vacation every now and then um we'll see if we can come up with a document that sort of shows these things side by side and we'll put that in front of the group and say: okay: here are the two choices from a straight syntax perspective and then, if there isn't a clear winner, we can then just do a vote.
K
Well, we can do that assuming there is the same semantic I mean.
A
True, yes, but I think that would help that was like.
K
Because I saw that like, for example, the the sequel filter that uh cleveland's proposed has some different custom rules from this one.
So we need to show those differences too.
K
Oh, and we always assume just one semantic and we just show the syntax difference.
A
No, I I think we need to make sure that for each one we show the full feature set, that we want to support right.
So, for example, if your definite your your language here supports something that that the sql one doesn't then and that's important feature to us or if you think that's an important feature, then let's put that in there and say here's what yours looks like sql has no equivalent is that okay with people or people are going to look at that and say no.
A
We need that functionality so either that means we dump sql in favor of your entire language, or we say: okay, we're going to do sql, plus something extra right.
We need to figure out what you know, how that's going to look, but I think at least having the list of semantical.
A
If that's the word, the list of semantics that are available as well as the syntax associated with those semantics, I think you know and side by side comparison will help people make a decision.
D
Need to take that, I think we need.
A
A clear side-by-side list that we can look at okay, all right anything else on this particular topic.
A
Okay um of the other prs that are here uh lance, I don't think yours is ready based upon a previous discussion right you and I still going back and forth a little on possible wording there.
You didn't want to vote on that today.
Did you no.
A
Okay, um so very quickly, this one.
A
This is in the skin.
Oh, this is in schema registration, so clements.
A
What do you think about this change?.
L
No!
No!
No!
No!
That's!
That's that's correct, okay!
uh So so so, yes, that that was that was a typo and that should be.
We should merge that.
A
Okay, I don't know what's on the difference on the down here, maybe it's a spaces thing or something anybody have a problem with this.
I mean this.
Isn't this in the scheme of disrespect, so it's not in one of the 1.0 specs or anything.
Anybody see a problem with this typo any objection to approving, even though it's technically um a relatively new pr, it seems like an easy one: okay, um wait!
A
Okay, um my camera, the the person's name was here uh c pious, so he basically pointed out that um it's not just the int part of the json number.
It's integer, plus the optional prefix of the minus sign.
A
Does that sound right to people.
A
Because I think, even in our samples we talk, we do talk about negative values being a valid integer.
A
Do people think this sounds right, these two changes, or do people need more time to think about it?
I don't want to rush it, but.
L
uh I think that's right.
Yeah.
A
It seemed like an easy one to me.
L
Yeah, it's true yeah, we'll break anything.
Okay, anybody.
E
Have any concerns with that go so go ahead shouldn't the json number already include the minus sign.
I I assume that was always the case.
So no.
G
uh So I didn't it's.
This issue was raised by one of my colleagues, so c pierce is one of my colleagues, and um here we look together at this rfc document and actually there it's separate so the the sign and the number are listed separately.
So if you just refer to this in component, it's really without sign without minus.
E
All right that makes sense, yep.
A
Okay, any objection to approving this one.
A
Okay, so tell you what this one was just opened yesterday, so what I'll do is I'll say it's conditionally approved I'll, get people through friday to to look it over okay, but it does seem like I'm very one.
Very small and conditional okay, cool other ones, are still working progress.
I think clemens you have the bottom two that are supposed to be worked on and there's some discussions going offline about this one.
So we'll talk about that.
So with that hold on a second here, sanjay, are you still there yeah, I'm here?
A
Okay, I think I got everybody else.
Did I miss anybody for the attendee list.
A
Okay, in that case, if you're not interested in the discovery, interop uh discussions you're free to drop, otherwise, everybody else stick around please and have a good weekend.
A
Or actually have a good vacation, we'll see you back on january. What is it 7th, no 12, 14, sorry january 14th, hi everybody, it's nights.
D
I think it wasn't the data portion pr, my pr that was approved, oh crap, you're right, sorry,.
L
Thank you.
I have to go too, but let's all hope that 2021 is getting is going to be better than this.
This one.
A
So before you drop, um what are microsoft's plans for the interrupt.
L
uh Yeah we have to, we have to do something. We have to do something, but it's uh I'm I'm sitting on the critical path for that. One and I've been I've been over overwhelmed and over stressed and uh over busy, so um hoping that we can that I can go and get something done in january.
A
Okay, so consider yourself nagged there you go yeah.
L
I know it's it's gonna, it's it's!
It will get better in january, because otherwise, I'm just gonna go flip out.
A
Okay, in that case, um have a good uh vacation.
Thank you, bye, okay, so for the discovery stuff, I know uh scott isn't here: um remy dropped, who okay hold on a second dude.
I know who else pseudo volunteered.
F
I see the volunteer, but I have no updates sorry about that.
Okay,.
A
Yeah, I don't I don't honestly, I don't have any updates either other than at least I I have an endpoint up and I'm waiting for someone else to put up their endpoint that I can talk to because um redmi's endpoint was having issues.
Scott's endpoint wasn't using valid urls.
So I have no one to test against.
P
Yeah I just needed this week has been crazy.
Okay,.
A
Well, in that case, we can make this really quick by me just asking the question: does anybody have any updates or comments or anything that they want to talk about, because I feel like at this point?
It's just a matter of people need to find the time time to code this up or we need to actually be a little more explicit in terms of what we're going to be testing in terms of the interop flow.
You know like which exact semantics we're going to be testing like.
A
Are we going to test pagination and stuff like that, and I was planning on taking some time to fill out this document a little more in terms of the exact features you want to support, but since no one did any coding yet about the base discovery spec itself, I figured I had time to wait a little bit, so anybody have anything they want to say or question.
F
In that case, I have one last thing.
Sorry, I think I should have brought it into the community meeting.
But do you remember there was this issue where we wanted to point out difference between subscription, config and protocol settings.
A
I took an ai, didn't I damn thank you hold on.
um There was this: that's the primer was that the primer- maybe it was where was.
H
It there was something I don't remember, it was a while ago.
A
If you can remember no that wasn't it no, this looks like we're going really far back.
It could.
F
Be two weeks from I mean two weeks before this one.
I guess so, let's see, there's one there's two.
F
Then, probably third, but not more than that, I guess it was an issue.
Wasn't it no yep outlining differences?
Okay, that's the one!
So let me do this.
A
If it's up here that would nag me to do something, because I took an ai to help.
You work on that.
Let's do this yeah, okay and we'll get back to that one.
A
Thank you for the reminder.
Otherwise I would have forgotten it completely.
No all right cool anything else, any topics at all, since we're just chilling now all right.
In that case we are done all right.
Everybody have a good vacation if you're taking one and we'll talk again on january 14th,.
F
Happy holidays guys bye, bye,.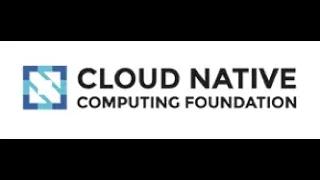 ►
Description
CNCF Serverless WG 2020-12-10