A
Okay, um let's start on make sure my document.
A
Can you see um measuring of the DA okay, yeah I?
Think today, I think you know I think in last meeting we have address the most comments, any new comments- yeah we forgot to so in the next and CSF somebody's work or meeting I'm gonna ask Alex to see what was his comment on that I need more land on that.
So now, here, oh I, see that you have this comment right is that is this new or we already addressed I?
Think.
A
Okay, yeah, okay, I see so for the use case for what, for Oh for the power.
A
Are not parallel state by parallel that one okay, yeah okay, now I got it yeah!
Sorry I haven't got chance to add that yet so I'm going to do it?
um Okay, so this is that I need to do that.
I think I think this one, this Kansas sensitive I think we decide it is on cases and, if right so this this is.
This was last comments by Imam.
A
Okay, I think this.
We discussed it.
Okay, I think that's pretty much.
It is right, so I think most of the comments were addressed so I have actually item to I the use case for the parallel action right: Mahiro.
Yes, okay,.
A
Right, okay and this one I think you already reply to Ruiz comments.
We also discussed this so for the people.
Let me see who will participate so I mean comments for other people who miss last times meeting I.
A
Think most people are in last meeting expected I said Rachel, yeah, I, think Rachel, you yeah.
A
So you have any more comments on this document.
C
No I think I think my main question about this is really about extensions and that's a bigger question.
Oh.
A
That's more on the clock event: side right, okay, so so I think today, probably I'm thinking we I'm thinking about writing this up so I'm gonna add a use case, a use case for that parallel, the parallel action, heroes, comment and so I think you know we have gone through many iterations of this document, many comments and then many sessions, basically um so I'm thinking.
A
Maybe we should put this into a PR and then you know as a as a first draft and then later on people can you know more people can really dominate and then comment on it or update it.
I think add more add more things to this document or modify.
You know on some sections.
How do you folks think about that?
So.
D
Kathy we talk about a PR.
Do you mean a PR to the crowd?
Events like repo I.
A
Would not think I think this is a parallel crowd.
That's right, though this is thought with the soleus workgroup discuss is a mixed work item.
It's related to current events, because I still to use crowd events but I, don't think he's part of the crowd events right.
D
I would agree, that's why I was thinking.
Maybe if we have time on this week's call, we could talk about the next steps.
um What to do with this.
So, for example, my my initial thinking is that we should create a new repo for this work and have this be at least initially the only document in there.
So so we could do exactly what you said right, open up, pull request to make modifications going forward.
Yeah.
A
I think I agree with that.
So probably you know maybe let's I think this is a parallel work to the crowd events, but it also shows how we are going to use those events right.
So I think we we agree with you.
We pour a new ripple, so I can I can do a PR poll and to that new ripple, and then this is as a first draft and then later people can add more modifiers in a poem or PR some days or even add other.
A
You know other documents, whatever yeah we decide to do the work group and then we have a link um and we have a link to this new repo um at listening to this new repo into the work group webpage, so that you know when people are asked for that. We can just point it to you know the work group web page or the actually. When I joined the committee meeting the Aventa meeting, they were asking, you know something some of this, so what do is what do other people think about this.
A
Sounds good to you to everyone yeah.
D
I think it's definitely the way forward.
We definitely need to have a put into the repo okay.
A
Sounds good, so let me so if that's a consensus, um I mean right down um agenda, so we can is so dog um I might need your help on how to I mean which repo and then can put the inge yeah.
D
That that's easy part.
We need to first discuss it on one of the weekly phone calls to make sure people are okay with creating a new repo to host it, and then we just figure out the name later.
That's that that's minor okay,.
A
Okay, that sounds good, okay, okay and then we'll put this in and then I think we I'm thinking about writing up this work group meeting this sub group meeting on.
Unless we, of course we can, you know, have another meeting if it's needed.
um So what's other people think about this or you have any more suggestions on how we should I mean I mean I mean additional work.
We should do in this worker.
A
That seems great to me.
Okay, good, so I think that's I'm going to just so that's how consensus we wrap this up.
We would like this.
We think it makes sense to put this into I'm, going to put it into the meeting minutes in to put this into a ripple of the service work group, and then we're going to discuss is to who they are in the service work group and then to get.
You know a sense to get.
You know, other people's opinion yeah, that's that's about it.
A
I think this is a short meeting, of course, I'm going to add that your skills and then people can still you know, you know, give comments, and even we added into that Ripple people can still pour new PR to modify it.
This is just this is an icon, open document for for data.
You know polishing and month I mean to make it more useful yeah, if no other on any other topic, you would like to discuss.
A
For okay, how about others, folks and the other?
If no I, if no one have any other topic?
I guess we can end this meeting unless you, but we can also communicate on the slack.
You know all these different channel, even the CSF or group meeting on the crowd events, work group, eg, Kathy,.
C
Are you going to prepare something short to summarize this ahead of Thursday I mean.
A
Summarize so because so I'm going to summarize our you know what we discussed with what we were like the decision we make today, they would like to wrap this up put into the repo and but in terms of the document, it is a long document.
It's you know, it's very common I think it's kind of very comprehensive.
It's not unless you think it's helpful, yeah I can.
C
Summarize in there the reason is that we're going to like we'll need everyone else to say.
Yes, this is worthwhile and we should create a repo, and so, if we take a few minutes before that meeting and prepare something to if them and I think well, maybe that will go more easily.
Oh yeah.
A
I think that's a good suggestion.
Okay, I can do that.
I, try to maybe buy some site to talk about this, so that people yeah and kind of stand it better.
Okay, you know it's hard to summarize yeah, but okay I think that's a good suggestion.
Yes, sure I can do it.
Yeah!
A
Okay, if that's it!
Thank you.
Everyone thanks!
Everyone for your feedback, for your participation in this work.
I think we have done a great job on this I.
Really.
Okay, thank you.
Bye.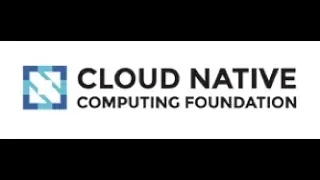 ►
Description
Join us for Kubernetes Forums Seoul, Sydney, Bengaluru and Delhi - learn more at kubecon.io

Don't miss KubeCon + CloudNativeCon 2020 events in Amsterdam March 30 - April 2, Shanghai July 28-30 and Boston November 17-20! Learn more at kubecon.io. The conference features presentations from developers and end users of Kubernetes, Prometheus, Envoy, and all of the other CNCF-hosted projects