A
So I know in the past we talked about doing some sort of SDK demo kind of a thing, coupe con to be honest, given the workload or given what the activity I've seen.
I'm inclined to think that that probably is not going to happen.
But now that doesn't mean that we couldn't showcase some of the SDKs.
A
For example, Scott's I know you, you guys know a lot of great work on the go SDK, so we could showcase that some place in one of the presentations we wanted to, but in terms of some sort of global SDK interrupting like we once talked about I'm, not sure it's gonna happen just from people's core quotes, but I want to get your guys take on it.
B
Yeah I think that's that's, oh you're right, I think we'll get there.
Yeah.
A
I, just don't this what happen this time, you.
B
Know maybe a kook on DNA yeah.
B
Although I my plan is to show the writing ace cloud event, consumer producer, using the go SDK for the intro yeah.
A
And I think that that makes perfect sense.
But.
B
It's not necessarily really about the SDK, it's more about like what it looks like to produce events, I'm.
A
Assuming, though, you will highlight about the healthiest okay, make made their life easier, yeah.
B
Like I think, the point about showing yesterday is that you you try to decouple the idea of consuming the transport a wave and instead focus on the payload yep.
A
Oh, so you can payload just ten triple question for you.
As I mentioned you a while ago, I think someone I know was using it and they were getting base64 or all the data was basically four encoded.
That's opposed to just a raw JSON.
Has that been fixed.
B
That was that was a bug in the king native SDK, oh okay, there, my lady I, don't think it I.
Don't think mine does that.
Okay.
A
Excellent cool and and Kay native now does use your the the go this to K from here right.
B
Yeah we've been migrating 405, so in Ojai, blue it'll, it'll all be the SDK and I actually found an interesting bug that I introduced, adding headers and stuff, but there's new release.
Now that fixes that cool, oh it speaking of headers, we still really need to figure out.
The extra quotes thing.
A
Yeah just looking at the agenda here, that's not on the agenda for today's call, but we should probably definitely talk about that.
I know Clements.
You had an opinion on that, but your opinion was to keep the quotes.
B
Should also add extra time zones just wait, let me like a Tuesday time zone will just shifted.
D
Us allowing maps as types in in in attributes and if we do so, then we need to be able to go in and code the full range of J's in that field.
And then you know a quoted string is a string right.
B
Right so that's I'm, not arguing against that I'm saying for the known types that are core to the SDK.
The things that are always going to be sent over the wire right, I think they should be special taste, because we understand their types for things that are extensions and unknown.
Yes,.
D
But then, then, then, now you're in treacherous territory, when you have a unknown type that becomes or an extension that becomes promoted into the spec and all of a sudden, that's incompatible, because prior to that it had to be feared than Jason rule, and now it becomes to the elite circle of things that have especially cookies, yeah.
A
I was going to just say slightly different, which is for well for a well-known set of types like string URI.
They just don't get quoted, but for other types they they can follow the JSON encoding order.
You want to call it.
D
Can I have weird edge cases where the customer is no choosing just to put numbers in there and yeah.
B
Yeah, the trouble is that the the current spec on the wire for binary mode HTTP looks really strange.
B
It has a bunch of double quotes in it.
It's it looks really strange like to compose that you have to do a bunch of stuff, so.
A
Thank me just interject here, just for a sec I definitely have this discussion.
However, let's make sure we cover any SDK topics.
First, are.
A
What I was gonna ask?
Is there anything related to SDK, since that is the play of this call?
People want to talk about their.
E
I, don't I don't have much.
B
Do you want to make our SDKs talk to each other?
Yes,.
B
But specs are allowed to have typos and bad idea.
Okay,.
A
Before we get back to this mark, you said something interesting there you said you don't have much.
Does that mean you don't have a me as.
E
I say much: yeah, no I'm good I'm good.
A
Okay, fine.
Is there anything you'd like to bring out.
B
Me behind stepped away for a sec, okay.
Well, let's go back to attribute so, regardless of the correctness of the quote site, I would like an official from down from on high ruling, because I can change the SDK to be compliant and that's no problem or it can leave it the way.
It's currently doing and it'll only talk with my SDK and people that didn't read the spec as well as the c-sharp.
An SDK did so so Scott.
How.
D
I have a hard time a really hard time, like I.
Just looked at this and I've thought about this for a while that it's kind of hard to prove because I have nothing written down about it, but the thinking, but as it is.
If you decide to not change anything I.
D
Want to see the rule like like write down the rule, write down.
What do you think works because I I don't find it I, don't find a future-proof way to to make this work and then still allow the pipe the rest of the type system in those fields, but.
B
It works because of versioning.
B
Like as things get promoted into versions, then they can have.
D
An expert I want to have this normative explanation of the exception that you want to formally like I was ready.
A
So Clemens I think I can help with a rule, but I'd want to make sure I understand what you said earlier before I actually put out a proposal which is when I said.
A
We know how to serialize the types that we know about right strings.
Don't have cording stuff like that.
You said there are some edge cases that caused concerns, in particular that someone could just put a number there explain to me why that's a problem, because, even if they put just a number, if we define it a string, it gets rid of the string.
D
All these engines, anything anything, that's Dana had just be added as an extension was defined well known or unknown to the the to the envelope anything.
That's there.
We basically rely on type inference or we rely on.
You know, type information.
In being sorry for eight computers, we rely on the imputation type system because that's their right and there you say this is a string, and this is a map and there's an ins and blah blah so that has that and for for HTTP since HTTP the header is a string.
D
You rely then necessarily on type inference of the encoding, where we've chosen to use and that's Jason and so and so for to figure out that something is a string for a unknown attribute.
D
You'll have to rely on you, you know a string being coded because otherwise you can't identify that as spring or at least you can't tell them apart from a string that contains only numbers and you you probably don't you don't necessarily know what to do with with curly braces or with with square brackets.
So you have to rely on yes, I think Neverland type inference.
D
If, then, the case happens that a unknown type becomes promoted to a well-known extension or becomes even more so becomes a part of the core spec, then all of a sudden, the encoding changes.
A
Clemens, though, when an extension gets defined or when extension is used, there are two options in front of them in front of people right.
The extension has been well defined, so you know exactly what type it is.
So there's no ambiguity there.
A
No no well, but then book that gets into the second case, though, which is even if it's defined, someone may not know about the specification and therefore it's unknown, and what does someone do with them?
I receive it right now.
In those particular cases, though, I would say that they've almost falls into the category of is an implementation detail, meaning the receiver is going to decide how to take this particular string in essence and decide how they're going to store it.
A
He may look like a number, but they could choose a stored as a string and pass that on to their function or their code application in whatever format they want.
That isn't.
B
Because if two, if two receivers that are trying to consume binary, HTTP encoding attempt to consume the same stream, they they need to use the same rules, and so they do need type inference.
I think now that I think about a little more I think the rule that could be future proof is that for every for everything, that's in the core envelope they don't need quotes because they have strict types defined by the specification for every extension and unknown or unknown.
They use the quoted JSON mentality, yeah.
D
But now you've now you've bolted down the extent of the course Bank for eternity.
Well, that's I've already started altered, um yeah, so everything so so, if you, if used that rule, then an extension property, let's say the thing we've discussed with the the partition key right.
D
If that, if that's something that becomes so important that we think it's part needs to become part of the quorum flow, then it will be quoted as the extension.
But then, as soon as this marches into the core envelope, it will be no longer quoted, which means that all code that is using it will now have to be effectively rewritten adapted for it to be not encoded.
With calls.
A
I'd like to understand what you said earlier, those Scott when you said two different receivers, we're gonna, have to think about my poem about.
He said something about my proposal that wasn't gonna work.
Can you elaborate again verse 8 again, I was saying the.
B
The two different consumers need to understand type inference as things.
A
Come in but don't they well, but don't they only need to understand how this particular attribute is going to be handed to them from their SDK.
No.
B
It's it's independent, okay, so let's say two SDKs are going to consume the same event and invoke some function: the the inner representation of that the envelope, the context, data and the payload.
A
So yeah, but my point is anybody who's actually going to use that attribute has to know two different things.
One is how the attribute is defined right.
It may look like a number, but it's actually a string that kind of stuff and that's part of the specification of that attribute, and they just have to know that by understanding it.
Otherwise they can't really use that data for anything meaningful anyway and two.
A
They have to understand how the SDKs gonna hand it to them and they may be handing something that is technically per the spec of the extension a number but the SDK may hand it to them as a string because it because the SDK doesn't know about it.
I think.
B
The difference between Clements and eyes, perspective and Doug's perspective is that Clements and I are thinking about middleware, yes in consumer and Doug is kink about the end consumer right, so so Doug in that.
D
Case so I have I, don't know.
D
There's some Microsoft stuff that I really want to kill.
D
So the here the case of thinking about is event grid, where the incoming request is a binary, HTTP request and then there's a route to service was queue which then runs over ATP, and for that I need to be able to to take the properties that were set and not them effectively into ATP properties which are appropriately typed and then flow them over to the other side where there may be, there may be actually beyond that route, there may be message: select the rules which are dependent on what that type is so so I need, and so I need type inference, basically to to keep the types right um as they flow from HDPE into ATP.
D
I can't ignore that and simply say: well, you just deal with it as a string on our most okay with them.
Sorry for the core properties, but as soon as it gets to extensions, then the middleware will generally the middleware will not know about extensions, except that the ones that it cares about angling and then, and so for that we definitely the inference and then for me the question that for me, then the compatibility question is: is one of when I go and promote something that is currently an extension into the core spec.
D
How that that changes, everything and so and then that becomes that becomes inconsistent for me, that's just a bug source is.
I
I just wondering that on the selectors aren't most messaging protocols, selectors are against the headers and the headers are usually, and there might be exception, where they're always string based name value pairs, so it'll always be a string, won't know.
D
In Jamis that tight and that's where brokers need to know the datatypes, and indeed he is completely as a filter system, JMS.
I
Headers are all java strengths there.
There is no typing in JMS headers.
I
But your sput, it's a string, that's passed to you!
Yeah.
D
But then you're effectively Fernet from the function, but in ATP in ATP, so some so my perspective on this is affecting the MVP mapping of JMS in MVP.
The underlying type system of of ATP allows for four properties to be tight.
They can't can't be complex types, but they can be any of the Valentina P types.
Does what that just okay.
I
So they're just the primitive types, that's it yeah.
So.
D
You can give me numbers and you can even have dates and you have constraints, but that's that's permitted.
The what's constraining QP is that the property names need to be symbols, but the rest of the value space is unconstrained.
You can have lists, you can have maps, but they can be any any of the other side so that that is that is type safe.
It's.
A
The cloud of inspect actually have to understand the types: what can the cloud of inspect treat?
Everything is a string.
G
We have a few things that are not just straight well.
A
We don't have very many I know that we.
G
Have an integer in: what's it.
A
That's I'm kind of wondering: can we Punk on this, because HTTP doesn't have this problem right today, everything's, basically a string to them without actually saying it's a string.
It's just a bunch of characters, I'm wondering whether at the sea at the cloud of that level, we actually need to worry about this, or we just say: nope, everything's a string and if you all understand the types and then fine you can convert it.
But that's outside the scope of this back.
If that's outside of caught events, processing, yeah.
B
I've done a lot of work to take like, for example, dates and turn them into strings because go will serialize out a full date structure.
D
Yeah we have straight so what we started with.
So what we started with in the type system is that the integer integer was the thing that started that started, throwing making that a little bit more complicated than you need.
D
The goal was basically with the type system to distinguish between strings and then, which was most of most people we had and times and timestamp, as a special case of that, because that is a spring expression.
It's just a specially formatted string expression.
So the time stamp is in fact you drive from spring, and then we only we effectively had the the binary as a special case, because that might be expressed in string.
D
But then, in the cases where you have the binary encoding, that is effectively bit by bit being put into the the binary body and then the rest of the constructs like the map is for complex types and then any is either of the two and I think with the integer we broke into jail and actually having to think about different encodings for in these primitive types, yeah.
A
But if you look at the current types, we define our spec, not look at the extensions, but everything in our core spec is basically a string yeah.
This.
D
Yes, it's a string or Z is derivative straight away.
That's right!
So we get we could.
We could basically say yep we're gonna, kill the integer again the forty-fourth for the for data.
D
The fact that the reason why we have why we have binary is really to just accommodate binary in data in the any type like binary is not never used directly, but just what attributes per se, which we're now on debating we're not talking about data, we're just talking about the attributes for those spring and spring, whereas x would be sufficient, and so we could go and plug pump, basically punt on that problem.
If we get rid of the it's.
A
The only use of integer I could find, and it's in sampling extension.
Yes,.
A
So it seems to me a week if we can't respect to be just everything's a string period.
We don't have this problem anymore.
You could subset string like timestamp.
A site has to be in a particular format, but ultimately it is a string.
Therefore, we don't have to do JSON encoding on it.
Well,.
B
For that one, for that, that extension, you were just showing mm-hmm, it's still encoded as a string and header.
Yes, hey.
Thank you saying what coach about it I'm saying we we say it's it's encoded as a string that shouldn't parsed as an imager, yeah.
D
Yeah, it solves the problem.
The issue that remains them, though, is that if you put a map into an attribute.
D
Then, and we have I think we have extensions or do we, then then then the question is: can we can really represent that accurately?
Like?
Can we encode that?
Because the map is effectively like we need, we would have to go distinguish between the strain and the map?
If we say okay maps are legal for attributes, then that gets us on earth.
I was that out of that as well?
Well,.
A
What if we did this?
What if we said if you're going to define an extension that is of a different type and map, is a good example?
Then you need to define the proper serialization for that particular attribute as long as it can be sterilized as a string in the end, and if that means for this particular extension, you want to be sterilized in JSON format.
Then that's the rule for that big R attribute.
B
Yeah and then everything has two representations, there's the structured way and then there's the binary way.
What.
A
Do you mean by binary way, oooo I said you mean Oh binary.
D
It's something we can like I'm, not opposed to that so I I'm, just I just need clarity, I think yeah, and if we, if we limit the choices, that's fine.
So as it stands, I think we need type inference because we need to distinguish between principally between strings and integers and then maps.
D
And if we say we're not allowing Maps but like if you want, if you need five fields in your extension, well bring five fields, don't bring a map, and then so that's a thing that that that's the thing we could say and then we can strike the integer and say well if you need to have a number make a rule, but ultimately the only way you can go in and code.
That is straight and then then, in that case, then it's easy.
D
Because then everything is a string or is at least something that is a coded.
It included as a string.
An interpreter do certain way like a timestamp and then.
D
Okay, yeah I would let.
A
Much rather head down that path, I think it so much easier model.
D
Well then, let's go do that yeah.
D
To me to the customer call and I will hopefully be able to rejoin the call at some point.
Okay,.
B
Want me to try to to draft that proposal.
Sorry, if you would, that would be fantastic.
Okay.
That sounds great.
That.
A
Sounds perfect.
Thank you guys.
Very much nan has to Kate discussion of a very important discussion.
Yes,.
A
Okay, Scott yeah fines you're still there Erik you're there good.
I
Just mention I couldn't get off mute there.
When you asked me, if had any other issues, the only issue I had is that I did offer to referee a discussion out in the parking lot, if necessary.
A
Are we gonna get into a fist fight?
Is that what this is about?.
B
Don't have any air tables, so it would be a very fair fight.
B
I'm sorry I'm spaced I get this practice always be me.
What can you make an action item for me to stop volunteering, for things can do.
A
Said maybe one thing we can't write down.
A
Assume you're in the West Coast.
A
Just just making conversation I assume you're on the west coast right Adam.
A
And that case I apologize, okay,.
A
Morning, Fabio, are you there.
A
John M is that John Mitchell, oh.
A
No microphone, yeah I'll get back down.
O
Hello, yes Roberta's here.
A
All right does that Vladimir.
I
That's right, say: good morning good morning.
A
Is that John Michell on the phone.
M
Daddy's me good morning, everybody.
A
Are you also in the Xoom under John em yeah.
A
That's weird: okay, you come in two different ways: okay, oh it's.
E
Because I dial in for better connectivity via my phone, ah okay.
A
That makes sense school.
Thank.
A
Christian either hello, hello, tammer, you there good.
A
Xavier are you there, hopefully I'm pressing it right yeah thanks morning, this isn't your first time right already.
Have you an attendee list.
Yeah was.
A
Thanks I, don't think I have you alone Oh.
What company are you with.
A
Hold that coat it hasn't code.
It's like that.
Oh yeah.
We know the e Oh interesting, cut it.
Okay, cool!
Thank you again.
Give me a favor when you get a chance.
um Let me place a link to this in the chat.
Can you just add your last name just so I have that proper attendance list?
A
Yes, is excellent.
Thank you all right.
Mr.
Curtis are you there?
Yes,.
A
Mr.
Murphy, you back hey I'm,.
A
I'm sorry go ahead.
Have you.
C
Okay, yes I can spell it is H you a LPA like that exactly excellent.
Thank you very much.
A
Christopher you there, yes, I'm.
A
Camry there yes I'm okay hand.
Chewed me there.
Oh yeah, okay, Rachel yeah,.
A
Peeny yeah oh yeah, yeah yeah, whatever, okay, the room, hey hello and William yep I'm, here, okay, doc, I'm missing somebody.
A
Yes, oh my tears, that's all wise!
Yes, thank you.
Mate eh, just got it and then Justin Johnson are you there.
A
Justin, are you the coffee, mute yeah.
A
Okay, just after trying to talk, it's really hard I'll take that as you'd being there, but it's really bad connection.
A
And Justin this maple we lost them, I'll be back so Justin.
I think this may be your first time in.
If so, can you do me a favor and add your company affiliation if you want to have one into the agenda next to your name.
Just for the attendance tracker, I put a link to the document that I'm editing into the chat.
If you can see that all right, let me do one like look and then we'll get started.
I Cathy!
Are you there?
A
Yes, okay, I think I got everybody else, Joe Doug are you there.
A
Malorie, oh!
No!
No microphone!
Yes, sir!
Get back around with him!
Oh.
A
All right, let's go, get started three after the hour, a eyes, I, don't think.
There's anything here, I should mention.
We had a discussion during the SDK call, which is right before this one about the hetero value issue that I believe Adam opened up a little while ago.
I think we had a really good discussion and Scott took the actually had to write up a proposal so expect to see something there soon.
They don't need to go in that now, but just let you guys know we did I think made some good progress there.
A
So, hopefully we'll see how that turns out committee time, okay for newer members of the group or is this- is the time for you to bring up any topics that are not normally on the agenda. So have any issues or discussion points people like to bring up what Canadian perspective.
A
All right, my forward, then SDK call as I mentioned.
We just had one thirty minutes ago.
There probably is anything worth mentioning there other than I know.
In the past we talked about potentially having some sort of SDK interrupt type of thing go on at KU, Connie you, given everybody's workload and stuff.
We don't actually see that it happening things could change if people get some free time, but as of right now we are not planning on doing it.
A
Interrupt them over the SDK said it could penny you basically just do to people's workloads and stuff, but I think that was the only thing noteworthy dimension for the previous call Scott.
Can you think anything else?
I might be missing.
B
uh Okay, there was that one fight that we had.
A
Let's see okay demo, so we do a phone call after this one to continue our discussions on the demo that we're gonna be doing for coop Connie you Doug I, see you have a microphone now.
Do you want to bring us up to speed on where we are on that?
Just to summarize, for everybody.
M
Well, I think what we were trying to do with the call after this was to just figure out a good way where the general could be extensible to accommodate multiple seee participants and so I think we're still focusing on a simple supply chain with in an airport setting which involves a retail, multiple retailers, multiple carriers and multiple suppliers and how they can all participate and replenishment of cups that are being used to fulfill drink orders to passengers.
A
And I apologize as we have been having these phone calls.
Doug has been doing a really good job of producing documents, to sort of explain the eight, the current thought process and I guess we have.
We probably should start sharing that with a broader community, because I know this Google Doc right here doesn't have the very latest so we'll take the action item after the call after this one to start making sure that the documents are in a place that everybody could actually see.
A
It may be that he can't turn the phone calls, but I think Doug did summarize.
Where we are.
Does anybody have any questions about the demo work.
A
Okay before then, I, don't think anything happened relative to the planning's planning for the actual coupon session themselves.
P
Wouldn't what do we think of the idea of having a demo that we reuse or don't have to reinvent the demo for every coupon.
A
If I remember correctly, I think we were actually kind of hoping to use this Airport one to do that as we go forward, because I think Doug has talked about being able to extend it in the future.
Okay.
A
Yeah I, don't think anything foremost comes from those discussions other than it has come up as part of that I do I think it is a good idea, though.
Okay.
A
All right, yeah I, don't think, is anything playing wise I, don't even think we've even really got forward in terms of starting the presentations.
Yet the one thing I will mention is that the CFP for the service practitioners summit is tomorrow and I did put a proposal for a very generic.
A
You know what is the service working group type of session for that and what we're going to talk about that offline, I guess- or maybe we talked about that if we have time in this call, basically just very high-level things, easy to figure out if the text is okay, um but we can't discuss that later.
A
Nothing relative to cook on China so I believe we're into the peer review, and just do one quick check here or something: okay, no new votes have come in okay, so into the PR review stuff. So last week we started votes on the mid-size type of PRS are out there and, if that's like mistake and I believe this is the current status of the votes, is there.
A
Anybody in the kaabah thinks I may have entered their vote incorrectly I believe we had commerce tools, paypal and vlad voting for option one and the other people who voted voted for option two.
Does anybody think I got that incorrect?
Okay,.
A
In that case, I think it's clearer, I, don't know the numbers, but the two definitely wins over one for that.
So this is the one that we're going to go with.
I'll enter in the vote results into the PRS themselves, but is it before we move on, though I think the next steps here it's for Clemens to potentially do some wording changes on this one I think some people add some comments last time.
But aside from that, are there any other discussion points people want to bring up relate to this.
A
Okay, in that case, just christophe, thank you very much for helping push this one forward.
I know that it didn't go the way you yes, I wanted, but I do appreciate you guys you driving this so hard and I know it painful, because it took.
P
Sorry to make sure that like, if did any woman does anyone is they were not able to do what they need to do if we go with option two I.
Q
Still, don't quite understand to be honest, I I think we have concerns about end-to-end reliability that that's really what the drive of all this was about.
So I'm holding comment until I see what the next proposal is.
Okay,.
P
I'm really sympathetic with that and I honestly sorry, I'm second I should talk this much, but I think that we have interoperability constraints in either.
One of these, and so like just speaking for myself, I would have rather had more conversation and and I'm really open.
If someone else wants to keep the conversation going about like how interoperable work with either of these constraint.
P
Okay!
Sorry, for that sorry, for just dropping out, there are.
Q
You suggesting that we should have a separate statement in the spec around interoperability and then these become implementation patterns, rather than the other way around.
P
Okay, I guess for me, I was thinking that, like like I have I I can read the text right, I can read the text, I understand what it means, but then it still seems like there are some unsalted like there are some outstanding questions for me about how this all like it seems like.
We have an interoperability problem either way, because it's a should it's a must like we'll, still have problems and like if middleware modifies things like how do we like?
How do we make sure that an event can get all the way through?
P
That is like?
Maybe everyone else understands this and I'm the only one that doesn't understand it, but still undefined.
In my mind,.
A
So I figure out the best way forward.
Here there is this I.
P
Don't I don't want it at all block like going with Clements proposal.
I just want to say like it seems like the start of a conversation at the end of it.
A
Well, that's what I'm, trying to figure out is I I'm, not sure this phone calls the best place.
I have that conversation, because I feel, like we've kind of gone around in service for a while, but if people do feel like we may have made the incorrect decision, then maybe we should have a separate discussion.
I I.
P
Don't think that I don't think that it's incorrect I feel like it's not complete.
Like look.
P
Of these would have been like okay, and this one seems easier to implement to me, but there are a lot of outstanding questions and like there and we had, we were starting to ask those questions at the end of the call again chat.
There was like a very lively chat going on and all of those questions are still outstanding in my mind.
So.
A
Would you be willing to take the action item to set up a call with interested parties who would like to continue this discussion.
P
How about okay, so I in general, don't feel like I have a lot of time to like jump on a lot of calls, but maybe a doc that well can like chime in on as like at like at their leisure.
Would that be something that people could work with.
A
Does personnel get that, but do with it?
Do people want to continue this discussion in an offline fashion, yeah.
F
The problem for me here is that, as far as I am concerned, last time it was being Christophe in chat and how that conversation ended.
As he said, these these proposals end up with different constraints and I.
Don't think there were any questions open between me and Christophe in that matter, II was just.
We are looking for the four different things: okay,.
P
I might have different questions.
How about as a action I am I tried how about I write up either like a dog or I?
Think it's I think it docks a bad idea, then like something in github, because it's like, we probably don't- want the artifact of this conversation to like live in the repo and try to describe the problems and like a potential solution.
P
As with the idea that it would only be a scarecrow right that I'm not attached to solution I'm, just like I, want to be able to describe from in to end how these sighs like, how the size definition prevents interoperability and how we could solve that problem.
Okay,.
A
So so, normally I think once we have a vote on something.
This is behind us, however, because I'm hearing that there may be some people on the call who feel like.
Maybe we ended the discussions prematurely, let's, let's sort of bend the rules a little here and say: okay, Rachel go off and create that dock and let's see where that discussion leads, and we won't nicely rush through merging any player at this point in time.
Sorry.
P
I didn't mean to say, don't merge, it I think you should totally merge it.
I just think like it opens up a lot of questions for me.
Well,.
A
Yeah but I also, suddenly, let me put it this way and the reason I'm, okay with not merging it- and this is just my opinion.
You know you guys can say I'm wrong.
That's fine!
The reason I'm not kind not to merge it yet is because I don't want people in Si coded up.
If we decide to go different direction and I don't get the sense that while it is a very important issue, I don't think it's necessary for somebody to implement the spec to test out the rest of it.
A
You know it's not like we're going to change our encoding kind of a thing.
It's going to radically change all SDKs kind of stuff, yeah.
P
For sure and I and I think it's a should, and so people can take or leave this one.
It's I guess like the ultimate get-out-of-jail-free card here it.
Q
Okay, Jamie have your hand up only to say that maybe I misread the instructions, I thought we've we weren't voting to me.
While we were voting on on the manner in which you might measure the size of a payload.
Yes,.
F
We were running that direction.
Yes, yeah.
Q
So I just got a bit nervous when we talked about merging pr's.
A
I did say that earlier I think Clemens had some work to do to tweak the PR a little, and now people can go review it for more stringent wordsmithing kind of stuff.
But my point was: let's say: that's all done by next week: I don't want to necessarily try to force a merge in next week of a rewrite of that PR.
If Rachel's document has had some good discussions in there, that was my only point.
Look I did and I did I didn't want people to have an expectation says: oh Doug, we took a boat.
A
Why aren't we just merging this thing?
You know kind of stuff.
I want to I want to be a little bit looser with the rules here, because you know I, don't think this is critical.
It has to get solved today, kind of stuff.
A
Is that, okay with people?
Yes.
A
Okay, so Rachel put together the dock and I assume you'll, send out a note or slack or something to let her write know where the dock is to have their discussions.
Yeah.
P
Dropping in site seems great: okay,.
A
Cool okay, anything related to these PRS people want to discuss.
A
Hey next Scots.
Hopefully this is a fairly easy one.
I.
A
Apologize it because here's home blowing their nose.
B
Behind me, this is just prettier dot.
Io is a linter tool, it does a very opinionated version of markdown formatting and they made no content changes except for in the I think that contributor dot, MD file was implemented in a way that was not marked down compatible, so I had to reformat it a little bit.
What's.
B
A that's a different fighter: oh I mean it's in the.
B
Students how governance, okay, so.
B
This section, if you scroll down a bit I, had to change the member for might like this list with a numbered space space.
That's not markdown got it so.
A
Strictly syntactical chains, yep.
B
I just added the dot and then I bolded, the member voting member admin.
Okay,.
A
Hey um mark had to come in there about they didn't modifying the make file, but then you said something other than response.
B
Time, you don't think we should do that because it changes like this.
Are you don't know if it's done it right or not?
So there are a human s to look at it.
What's other repositories do, is they have a robot that will make a PR that you can go and review and check in or.
E
My Mike, my comment wasn't to I.
You know completely automate and check this in in one fell swoop.
What I wanted was just to document.
What was the command to prettify it so that, if someone were to review it, they we'd all be using the same command.
B
Right that that command is in this PR and we could add that to the yes some sort of duck in some way that says how you make a PR, yeah sure.
A
Yeah, but we can definitely it as a follow on PR to this I sim, okay, I love, automation, stuff, like this, anybody have any questions or concerns with this.
P
No thank you Scott.
Every time, I make a change to the pros.
I have to like do the like thing where you add bits of the file, so this seems great.
B
So I pimp my tool, my personal github there's the repository called get tools and I made a command called so I extended get so I can run a command, so I can do get NS, lint and it'll auto based on file types run. Winters for you.
P
Just to be clear, you solve this at the gate level and so.
B
So I have a workflow, that's like local to me, but I use prettier, and it does this command that you see here.
This is the one that just runs everywhere, but I used a version of this.
That only looks at your difficult for your current come commit and it runs lint on that.
So I always check in stuff.
That's Linton vehicle.
A
Alright, any questions comments concerns on this one.
Hopefully Scott then sneak in something I, I.
B
Did not did remove Doug from documents?
Wonderful.
A
Alright, any objection to this one all right approved.
Thank you mr.
Scott's whoops, all right next one is mine.
I, don't think it had really many comments on this one.
A
This one is mine, just added some texture, primer, I, think yeah.
Okay, this the booklet right here basically just wanted to add some texture primer, explaining some of the rationale or ideas behind the idea itself for the ID attribute itself, basically pointing out the biggest thing here is that the ID is meant to be unique per cloud event within the scope of a producer, so that, for example, if a single occurrence generated two separate cloud events, those two cloud events get separate IDs.
They do not share the same ID.
A
If you want to do some sort of correlation and stuff like that, look at some other have to be to do it, but that's not what ID is for the ID is strictly meant for uniqueness across cloud events from a single provider and as a result of that, what I did is down here.
I replaced database commit ID with just a UUID, because my concern was that someone can interpret this as one commit.
Id me, I should generate more than one cloud events.
A
Therefore, it's okay to use that commit ID and more than one caught event that I didn't want.
Be able to to make that mistake and I don't want to get into that kind of prose in the spec itself.
I'd rather leave that for up here, which is what I did that's, why I just changed it to ID or UID I'll, leave that there for a second, for you guys who made out of it chance to read it.
B
The case of you are doing transaction IDs, and you would like your your middleware to provide you at least once delivery.
B
Basically, this change prevents using functionality, that is at least once delivery mechanisms or at most once delivery mechanisms, because there's no way to know what, if the event has been delivered to a destination or not,.
A
Can you elaborate on why you think it would block something like that.
B
Because if you replay the transaction commit history for a database, and you don't have a way to know what what the cloud a cloud event ID should be, you can no longer guarantee you not delivered that event before.
A
So this doesn't say you can't use a database commit ID as the ID.
A
What it's saying is, if you have semantic rules that are trying to use this ID for some sort of correlation across cloud events, that's would be inappropriate, but it's not preventing you from using database ID if it fits the if it fits the rules of how we define this ID, meaning it's unique for all cloud events from this producer, but you can do replays with this at its nightly, doesn't block that because it's replaying the exact same cloud event, so that would still be appropriate.
Does that make sense yeah.
A
I need to clarify that you.
B
Still have the trouble of if there are two producers that are reading from a a non Claude event supported entity, no conflictive.
B
Say that one more time you have to write.
B
So above you're, talking about uniqueness, right and I, still think that you need event type in the uniqueness check.
A
So so I'd read it I, don't think we need type as a right now is because the spec specifically says ID must be unique from a producer form.
B
A producer, but if there are two producers producing events from the same source right, you still don't know where that thing is coming from.
You don't know if it's a replay or not, but.
A
If you have two, if you have two things generating cloud events from the same source, then each of those two things are responsible to make sure that their ID is a unique right.
No.
B
Because their IDs are informed by that the entity they're reading from so like things are really playing.
Database commit transaction and they're using the ID from the commit in the cloud of an ID right.
A
But I think I think that's an implementation detail in the sense that if, if whatever mechanism they choose to use to generate the cloud event, ID needs to satisfy our requirements of it being unique.
If they choose to use a field, that's not going to be unique because there's another guy doing the exact same thing from the you know and and get it spit out something with the exact same source, and they need to do some, some coordination to figure out.
What's what's going on, and how to resolve that right.
B
I think that coordination is ven type.
A
That but but then you're talking about changing the definition of what ID is.
B
No I that particular source is always using the same ID but sorry the that producer, because it's contained it just happens that another producer is also using that same pool of data to pull IDs from.
A
Christopher Conan hate he raised his hand for a second yeah I.
Think.
H
I would try to discuss the issue before so that it is if the source is not really guaranteed to be unique. You can clash on the source so, for example, I have the same user handle on Twitter and on github.
H
So if both go and say there is a slash user, slash Christoph, they may publish sort of events for the same source and if you only look at the idea and you're really unlucky, then they could also clash so because they like Twitter and github, do you know know how the other generates their ID, but they would be different in the event type, because one would become Twitter or something and the other would be come get up something so in in that scenario.
H
Looking at the type would then allow you to understand these or different events, but the the other way to go is to say: okay, the source should also contain the URI, and then you also don't run it problem.
So then we would explicitly have to make sure that people try to make this horse unique.
A
Okay, so maybe I need to clarify something here.
My purpose behind this PR was not to change the semantics of ID.
It was to clarify what is currently in the spec and I believe.
What's in here is accurate within what we currently have ID defined as in the spec meaning we define ID to be unique for all cloud events from a single producer.
If we want to change the definition of ID so that it's not unique and that the uniqueness spans multiple attributes, for example, type, then I think a different PR I should address that.
A
My PR is just trying to provide clarity for what is currently defined in the spec.
A
Yes or maybe I may blow up the scope, yeah, you're, right and I think it goes back to what Scott's talking about, because I'm not saying I, think you're wrong in your concern, but I think what you're proposing to do is to change how we've currently defined ID and I'm, not saying with I, agree or disagree with that, but I think it's a different PR.
Why.
B
I read this as trying to clarify the conversation.
That's happening in the different.
K
Around how to understand.
B
Uniqueness or maybe that's this one- no.
A
I think they are definitely related, and this was just trying to provide clarity for what's currently are there in spec and based upon that other PR, this entire text may go away or change.
A
So, if you want, we can hold off on this PR until that one's resolved.
Did that make you feel better, I think.
B
They're linked in it I think we should roll them into one or something because it's a it's a bigger problem.
I think we've been talking about.
Okay,.
A
I know I'm Pro clear that I've no desire to resort to rush this through.
So in that case, then let me go back here for a sec.
It's Allan's, PR believe it's this one.
In that case, that I think we may need to do is to go back and look at Allen's PR, because I think I, don't think he necessarily took it upon himself to change the definition of ID.
He was more looking in terms of given what's currently in the spec.
How does someone establish uniqueness right and I think what you're suggesting is?
A
Maybe we need to revisit the definition of ID do I have that right.
B
No I'm not saying that the definition of ID is invalid.
I think a single producer that produces an ID should be unique for its own scope, but the trouble is you can't guarantee the scope of every every producer on a system.
A
That's what they I.
Okay, maybe I'm misunderstanding my interpretation.
Let's get to the spec itself, actually looking at it.
A
Where is okay, so yeah sourcing, ID, okay, so.
A
Okay, so ID talks about it must be unique within the scope of the producer right and that and well we don't actually have mustard.
We actually somewhere.
I, don't say this, but I think most people are assuming producer equates to source, which is why Allan's PR talks about linking these two for uniqueness.
A
Well, I!
Guess that those right here describe the event producer now.
This document is in right.
Here doesn't actually say that source has to unique across the entire world.
A
Maybe that's something long, something like that as missing come here or maybe alright,.
B
So I guess this bubbles up to the sorry totally clear.
I've worked on K native I write, source adapters, I take things that are not cloud oven, native and I, bring them to a kubernetes cluster.
We've been using ID source and of event type to understand the adapter.
B
That's read from a ultimate source, the source of truth and then converted it into a cloud event in some scheme, we're making the choice to add K native to the event type so that we understand which, which exact producer produced this very the cloud event and and therefore, if we look at all three fields, we can understand.
B
If there's multiple producers reading from say, Twitter and let's say you have a for whatever reason it URL, encodes everything and another one uppercases all the events, it's modified right, but they still have the same ID and they still have the same source.
A
So does Clement subject: P are playing this as well.
It seems like it has to if.
B
Common subject: PR comes in via four poll.
A
Result of that I'm kind of wondering whether we need to take this offline and have a discussion about ID source, subject and type, because it seems to me that we would probably make a mistake if we tried to modify or or tweak the definition of just one of these without talking about all four in combination to see what we really want for the end game.
A
I agree: okay, does anybody disagree with that, because my next Justin's gonna be that we take it offline and set up a separate document or phone call or something to have some additional discussion?
So we don't show off the entire hour with this?
Does anybody disagree with that direction or we miss reading the tea leaves here.
A
Okay: let's do that then.
A
A very good discussion and I don't want to do a personal job.
Okay,.
A
Okay, I will take that one offline, all right um next one is might as well.
A
Okay, this one trying to on meet you boy, you're, coming for a second Scott.
B
Okay, I'm trying to member wire out this. um You are leading the witness.
A
I'm trying to remember what the heck I wrote.
That's a big one to.
A
Tell you what I don't want to waste you guys time.
Let's take this one off!
Let's save this for next time, because I need to refresh my memory and paste everything back in it.
B
Needs to get grouped into that dog that you have an action item for.
Oh you.
A
Are the previous discussion as well?
That's.
A
Wow, that makes it even easier than for me: okay, cool, Oh Clements.
You just joined the call excellent timing.
A
Your subject- land I honestly, cannot remember if you introduce this previous call or not I introduced.
D
And we saw that we ended up.
We ended up introducing source in that discussion.
I hear you're going way, far back yeah.
Of course, I do because I also leave Eileen I.
Think I linked that old, the old issue into this.
So, in addition to what's written here, there are some supporting material that I'm pointed to that you might want to read.
D
There's I would say a little book available on that subject, but we- we have already seen this and also in the demo, discussion that we're having for for the next coming up event and vu is that in the demo scenario this suddenly there was an object field or subject field that appeared.
D
So basically, the reason for the subject field is that in source the source identifies where the data comes from, but the source itself may have some further substructure that you want to go in the Express net events and source is typically a way for you to identify where an event comes from in, in a scenario where you have you're subscribing to multiple different sources of events and they all land in a single function.
D
And then you want to further further understand what is that that, in that source changed so example, and that's the most popular one is you're, subscribing to events raised by a storage container but directory, and you want to know when new files show up so yet this is the blog created event where were generally talking about.
D
You, then want to know exactly which file was created and you want to be able to generically filter on this, which means you wanted to probably put a something filter on that file name, which is Dutch JPEG, and you don't want to do this by cracking the payload.
But you really want to have this in metadata.
So now the way that how we saw that problem for ourselves and Microsoft is where we have it.
D
We have two fields but for call events is to go and put the source to construct the source from the place where we subscribe, which we call the topic, and then we put the pound the pound sign the anchor effectively at the end of that, and then we append the file name and then basically to go and do some reasonable filtering on just the finally with prefix suffix.
D
We basically have to know that we can break apart, that your I at the pound sign and then kind of come up with out two fields, and it is the left part being the container and the right part being the file name.
But that seems to be so that terms now out to be for for several people who have been, who have been starting to implement call events or also middleware for cloud events, and that duality where you need to have information about.
Where does that event come from and then further information about what s?
D
What aspect of that source has been?
Has that event been raised about is something that is is in fact interesting to people.
So that's why I'm affected to read introducing this, even though we've have been discussing this for about a year or thing and then ended up having just one field and I think we're now having starting to have some evidence.
That's having source as the subscription scope.
If you will and then subject as the additional identifier for the sub objects, that the event is really about makes sense.
A
Thank you any questions on this one.
This is a rather large chip and so I'm hoping to get this little discussion.
Color here.
D
Some more words that would be nice, yeah.
B
We've had so in Canada we're trying to work on well on the eventing side, we're coming to the need of some sort of registry and there, if you, if you're, going to ask all of the consumers to send to a central place and then ask that central place.
Give me all events that match the following criteria, and you probably want to do something like give me the the bucket that events are coming from and give me all the bucket events, but I want to only know for a very specific bucket at the moment.
B
We have no way to do that because we don't control.
Thus, this the format of what a source is, and we don't know that we can always split on a hashtag or a pound something so we need some something.
That means the the parent object and the the the subject which this fulfills so we've actually started working on implementing this as an extension, because we need it.
A
We also want to comment on this one I.
F
Also think this is quite um quite needed for every single example I've now given for other PRS and features I've had to somehow work around this issue and I.
Think that shows that.
Well, it's an issue all.
B
Right sorry, one more point: if this comes in does source change well,.
A
I was gonna get to that in a minute, because I think Clements missed the previous conversation I was gonna say was.
If we actually liked this PR, then we can't merge it today.
We need to pull this into the previous conversation of.
How does this relate to ID and, as you said, it's got, houses, impact, source and I think we need to think about all those together.
First before we go about merging this one.
So.
D
I, don't think it changes source because the source is I can imagine that what sort of discussions you might had about the uniqueness of messages or our formats but source is really the place.
The place that you were you for, which you registered interest right in pops up sense that raise those events and then subject is really a thing that is, that is relative to that source.
That's that's!
D
How I look at it, but source per se I, don't think stars as a definition, how we look at it it's the thing that raises the events, it's just that the source itself has some internal structure and you're interested in in what?
What is that inside of that source, that just that dis events ago and that's something that the source itself can explain really, because the source is well the thing that's raising the events, it's the outer container.
If you will can.
B
You show comments and look at the comment that I made at the very bottom I think yeah.
A
Good I, just yeah me just point out Clemons, but if nothing I was when we needed to things like change the examples, so we don't include poor request number one, two three anymore in there yeah.
D
That was, there were some brilliant example in examples yeah actually in here in that the if you subscribe to pull requests so you're interested in pull request.
Let's just look at the highlighted piece right.
What you will subscribe on is on the cloud events, repositories, pull request, source right, that's what that's why you will subscribe button and and when you get events, that's how you will discriminate them from other events, because you're going to look at this and say so: you're gonna have your your pull request notification service.
D
The first half is I, want to know, I want to identify which repository they are associated with.
That's the left side of this.
That's the thing you subscribe to.
That's that exactly so you can tell from this which bucket they belong to, but the last part of that that one two three is not what you subscribe to, but that's effectively what this is.
D
This event is specifically about one two: three, that new thing that you didn't know about, because when you subscribe because it didn't exist yet, but that now comes into being that's the subject of this is the subject of this event, which has a certain type, which has a certain idea cetera, but about that subject of the event, you can obviously raise two three four or five different types, and that's also why this is not the type and it's not the source, but yeah I'm gonna have to go and change those okay.
A
Scott, would you want me to scroll to I think.
B
There's an example of that.
Maybe the last comment.
D
And the wonderful things the last last example that Scott mentioned is the email with the subject help that's exactly what that is right.
This is what this is.
My messaging system, including SMTP, have a subject because, in addition to the address whether that sub comes from, you still need to have some some sorting criteria.
How someone would figure out whether it's worth reading and often that's the subject, should.
J
That well I'm just wondering for SMTP.
Should that be subject or should that be something like a thread ID or something like that.
D
Well, huh so it's an SMTP lands technically in your inboxes.
The thing that you look at because that's where you need consumption, the subject is exactly what you to look at and that's also how your threads are being sorted by I.
J
Have two threads with the same subject: they get threaded separately because they were actually sent independently and you know helped it's a great example.
If ten people send help over the next few weeks, they may not be replying to each other, they may actually be asking you know for help on separate topics.
I would.
D
Argue that's a tangent of correlation, but effectively.
This is this is about how you tell it's a subdivision of so the source here we is, the circle is working for mailing list is sending you events because you subscribe to those, and now you want to be able to tell those apart and the way you tell those apart.
If you look at in your mail in your mail, application is using the subject and yes there.
D
It might be a further criterion with the thread ID, which then allows the clients to go and and and figure and figure that out.
But that's a that's an additional correlation feature.
I.
P
Have a question: how does this so I I am concerned about making something like the pub/sub channel or the Kafka topic, or something like that like baking, that in in a way that, like seems like not like people, will be using not Kafka or not? Pub/Sub and I want to make sure that this is like something that works for everybody and, and it reminds me a lot of the conversation we had about topic, which was an attribute proposed, I, don't know like year and a half ago or something what is it differently?
P
How is this different than the conversation we are on topic.
D
In the topic discussion, the the what caused most confusion is that the topic is necessarily a thing that isn't middle aware construct, at least at least in the way, how it's usually perceived and now I'm already into messaging philosophy.
P
I think that I think that, like we're already into messaging philosophy, is like the important point here right like we are we're baking in like a messaging paradigm.
So.
D
I see what we're doing here is we're we're baking in a disparate dispatched opera when you, just as you forget to forget who's, forget whether there's middleware in play right, you simply, you have a function and you are asking 10 parties to send you something and they they sent you something about.
Let's stick with.
They created silence.
D
Example right, so you have ten parties who all manage files and they tell you about it so now that they show up with condiments the first thing you will look at to figure out what to do with that event.
Is you going to look at source because you want to know who just send you something and then now the second thing is you want to know what is that file that was great and whether you interested in that file?
That has we create it now?
D
So you know you need to be able to apply a filter on some metadata of whether you are interested in that file.
Is that following is that is about a JPEG?
You might be interested if that's about something else, you might not be interested in.
So you need to have a string that carries that information and that is distinct from the information about who sent you that who sent you that data.
That's the decision I'm trying to draw here.
D
So it's not necessarily something that's important for middleware, but it's important for for someone who wants to distinguish between who sent me this that's the source, and what is this about?
And this is subject.
Okay,.
P
Like I understand the need for this like fruit for having something that describes the content and I would love for the content.
For, like the description of this attribute, to have more of what we've talked about in here like to make that just like that distinction.
Clear.
P
Do you think that it does.
P
How about I take an action items to leave some comments on this PR and say like like I, like my main concern and I know: I sound like a broken record.
Is that I want this to not just work for, like the example use cases that we are thinking of the work for like more general use cases and I worry that we are baking in.
You must be using pub/sub or something like that for it like in this one.
P
So maybe I can go through and add comments, or maybe just like propose an additional like paragraph at the end that says that it's not necessary they it's, it doesn't correlate exactly to a pub subchannel it doesn't have to.
It can be used for other things.
So we got me okay, but.
A
One thing you go off is looking an extent to the primer right, because typically, the spec is relatively short and giving you sorry talk about pros.
That's perfect material for primary, but.
P
I think it's about this attribute specifically that, like that, this subject is not meant to be used as a like.
Only as a pub subchannel yeah.
D
Yeah, that's not what yes, okay, I I understand like I have to deepen this like this is my and probably 20 years too far into this whole pops up stuff, a thing that I don't see the thing that you're missing and I would like to see the thing that you're missing in writing.
So that would be fantastic.
If you would do that.
Okay,.
D
And and one if you do me, one favor as you as you think about this there's in the in the comments.
Basically in the in the PR itself, I delete the old issue, which is prior, basically ever I, created an issue back in the day, which was the subjects but I, think puppets and subjugated subjects and or just subject prior art and that's late from this issue.
And then, if you scroll further down kind of five pages down, it should text.
I have a list of its.
P
In the conversation conversation.
D
And go: go for go up put that into the right into the things of my original ones.
Well and I.
Love that I think that one yes and then scroll down, there's a there's a whole prior art section on where I've actually linked the various different kinds of products and.
G
Definitions of subject, you're.
A
Shorter comments, I say: yes,.
D
Or no because there's actually table Eric there we go.
So this is basically that subject field and how that subject field is looks in various different kinds of infrastructures.
So that's kind of the summary of of of that.
That's not something that we're introducing here, but that that's something that is very common in the in the infrastructures.
So.
D
For me, that's for me it's that vast field for me is basically a given as something that in my head must exist in a message and I understand if you come from a different from a different angle that might not have to so so, but I in my head, I have a hard time closing that gap Rachel.
If you would help me closing that gap with some additional tech solution.
Ok,.
P
Are we through Ned comments and also read through this topic?
Subject.
A
Priorities hand up thanks: ok, I got a question for Clemens I think the answer is no, but I want to double check.
Are there any other constraints we need to put on this around uniqueness or anything like that?.
D
This can be, this can be literally anything.
This is whatever this.
Whatever the source, things is.
The right thing to say here is is fair game.
Ok,.
A
Anybody have any questions comments.
Evan you've been putting some stuff in the chat you want to vocalize those her.
Let those go.
Oh I.
J
Was slightly concerned about saying that subject or that source was related to how the message was published specifically because, if we're ending up forwarding these messages, it seems like meeting knowledge of what the original publisher was, doesn't have a good decoupling between producer and consumer and so I'd rather have source, be some indication of the source system.
Now it may be the in Clement system.
The source system is the pub sub.
J
You know is his pub sub bus, but I'm not sure if that's universal, so I just wanted to clarify the difference between the first place it got published and the first and where the event originated, yeah.
D
And this is the that's the place where it goes into this.
This is where the philosophy philosophical piece comes in and that's actually where I think where we landed on source of where I'm, actually, where I'm happy with that being source, because topic is something because topic is an overloaded term.
So let me back up one the way how the way how topic is being described as an abstract term, which means is this is the general.
D
This is the channel the logical channel for which I deliver events and where subscribe events is as an identifier is something that is I.
Think that's still true that that's a good concept, however, since topic is also used and largely mostly used as a concept that is, is a thing in a pops up infrastructure.
D
Then you get to the point of okay, so the puppy is where I sent that message and then that pull that out of the message and now I do multiple routing and I now put that on to a different topic, different topic: how much?
How much?
D
How much is that worth that I put the initial topic where I published that thing onto into that event, and that's something where, even in our team in in the Avenger team, we're now actually explicitly into it's an ax native schema, adding source, because we have now realized that the that using the topic because of that overloaded notion, it's probably not too smart, so so yeah.
So the the topic will not be useful, but the source really desi needs who ultimately put that event out and is a channel.
So.
J
Looking at the description of source right now in the examples, a couple things I think based on the chat may have caused some confusion is if the optimist will include things like the process that produced the event and some unique identifiers, and in our examples we show specific, like pull requests for example, or a specific resource in API.
J
If, instead, that we said this was a representation of the source system, and then it shouldn't include unique identifiers and those should go in subjects, I think that the confusion would be substantially reduced in the spec I agree with you: okay, yeah.
D
Agree: B yeah, because so what I?
What happens is this is something that I've been reintroducing and we've been having long discussions about the this prior I wanted to make me the pr fairly scope and not not edit the rest of the spec completely, but I agree with you like so with with.
If we introduces, then that needs to go with some edits throughout the rest of the spec to basically make clear what the relationship between sort of subjects, okay,.
A
So since you everyone low on time and since Clement, you missed the previous conversation, because your other phone call well, the key point is we realize that we probably need have a separate discussion.
Vector, combines ID, source, subject and type because, based upon all the various PRS and issues that are out there right now, it seems like we may be converging on this idea of.
We need to modify some or all those four different attributes in terms of definitions, our and/or in case the subject.
A
Add it to the list and when you add this one, it's going to back the other.
So I took the action item to create a separate discussion to sort of have that broader discussion to resolve those four attributes in combination.
So we don't do one PR, that's in conflict with another.
We can do it all in one gigantic blob, basically, yeah.
A
So, okay, so let me ask this, though, since we're also out of time, does anybody have a fundamental objection to even considering something like subject.
P
No I think we absolutely need something like subject.
O
Fundamental objection to not considering something thank you say.
A
That and to make sure that that we heading down this path and someone isn't it doesn't want to raise their hand, say wait, wait you guys are going the wrong direction.
A
Okay, cool that, let's go back to the ever-popular attendee list, just to make sure everybody math.
Are you still there?
Yes,.
A
Right Victor: are you there Victor Victor?
What about Theban?
Well, yes, I'm here, Barone bar.
Are you there about class yeah.
E
Yes, I'm here tonight: okay, how's.
E
I'm here this is close: okay,.
A
And Victor, okay did I miss anybody.
Yes, you used me: oh darn, it okay, anybody else.
Okay, in that case, I, believe we're done right.
It W our.
Thank you guys very much if you'd like to hang on for those you want to talk about.
What's going on at the demo, prep call that we have basically starting right now, you're free to join otherwise everybody else, we'll talk next week.
Thank you guys very much.
Okay, every talk, everyone.
P
Can go I just want to say, like there's.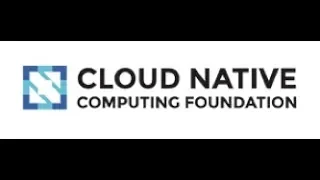 ►
Description
Join us for Kubernetes Forums Seoul, Sydney, Bengaluru and Delhi - learn more at kubecon.io

Don't miss KubeCon + CloudNativeCon 2020 events in Amsterdam March 30 - April 2, Shanghai July 28-30 and Boston November 17-20! Learn more at kubecon.io. The conference features presentations from developers and end users of Kubernetes, Prometheus, Envoy, and all of the other CNCF-hosted projects