C
Know breakfast sounds good thanks.
You think alright, let's go and get started 3 after if I miss any eyes worth calling out other than Oh Kathy did do her PR for the thing it was merged, so Thank You, Kathy, okay.
C
So the face-to-face meeting last night check from the doodle poll or the face based meeting for Shanghai only six people said they're gonna be there and we never actually agreed on what the promo number would be for quorum for parole meeting, but I think six is a little low, given that we have I, think 17 or 16 voting companies. Six deaf I feels low, so we'll work on defining what the actual number should be, but I think six is too low for us.
C
However, I did want to ask the question: if anybody disagree with that assessment- okay, not hearing any so over those six people, I'm gonna reach out to you guys to see who is interested in participating in the intro and deep dive sessions and who wants to present and all that other stuff. So I'll take those conversations, offline work with you guys, the material that we present I assume we will produce it in a way they'll be available to the working group at large to participate in putting it together, but I.
C
Some of those six people will find the presenters to actually do this thing all right and as I just want to point out.
There is a brainstorming doc that I created to gather ideas for the next possible Interop.
Now, whether we do that at Shanghai or Seattle or some other events, you're still TBD, but I did want to start getting some brainstorming going.
So if you guys get a chance, please do look at that document and put some ideas down there for things we could start considering.
C
Okay, are there any other questions, comments or anything related to potential face to face meetings?
If you want to bring up.
C
All right not hearing any moving forward, then, is there any community related topic?
This is just a short time for people who don't normally join the phone call, but are from the broader community for issues that they'd like to bring up for consideration by the group.
C
All right now, during any moving forward, then I, don't believe Austin's on the call I, don't think anything's happen with the SDK work other than I, think Austin.
It will plan on or is planning on setting up.
Another call now that the extension discussion is is behind us, so look for an invite coming up fairly soon I'll ping Austin offline to make sure that happens.
C
Cathy I, don't believe the same thing there.
All right.
If I should ask, is there anything you want to mention village?
It's the work flow group other than your PR has been merged.
D
No yeah, not really so after that PR merged people can start putting your PRS to modify it to make it better.
So that's a whole point.
That's that currently that draft a just a starting point which the work flow subgroup highest worked on and the reach consensus, but that's just a starting point.
So I hope you know more people could join and then you know to evolve this document to.
C
Make it better yep sounds good, and so what is your plan or desire relative to moving forward on the document?
Do you want all work to be done through through PRS, or do you still want to have some sort of regular phone calls to discuss things that go on in the document.
D
So I think you know the work who will be in the new trees will be committed through PR, but if there is, you know um how to say if there is a topic that is, you know more meeting this that is meeting discussion to to to move it forward.
I think you know we can call meeting as needed.
D
That's I'm not sure what was other people's thought.
Okay,.
C
What are the bill thing?
People, okay with pretty much doing everything through PRS and then having one-off phone calls, as as the need arises, is that okay with people.
E
Yeah I think that makes sense.
We've had quite a lot of phone calls, so at this point going through the eyes and then having calls as needed would probably make sense.
Okay,.
C
Sounds good any other comments on that one.
C
Alright, alright Thank You, Kathy I think that ends that one.
Thank you.
So people, please a go.
Look at the documents and submit PRS get moving forward all right, jumping into I.
Don't think we have any maintenance issues to discuss, so we can jump right into some of the PRS Sarah.
Are you going to call I?
Don't think I see Sarah?
Okay, so I can take this one.
Unless Rachel you want to talk to it.
Yeah.
F
We can I'm happy to talk to this one.
Okay, the proposed change here is that we should take offline voting to be the norm.
So, instead of doing the roll call vote, we would just say this is it for a vote and you have, however, long to go in and vote on the on the comment with a comment so.
C
Just be just my understanding to be clear for some PRS, we don't have to do a formal vote.
It's is there any objection to adopting it.
This doesn't impact that it's wait.
There's unanimous consent, we just let it go through.
It's only for like a little phrase, contentious PRS that causes us to do a formal vote, we're just putting down into words.
Well, we've kind of been doing all along right, yeah.
F
Yeah, the idea is that we wouldn't have to do the longer roll call where we call everyone's name a week right.
C
Okay, I believe this was out there since Tuesday or so so.
I.
Don't think that major changes, any questions or comments on this one I.
D
Have a question: so is this: like majority vote like phrasing wave, if a PR, you know people work differently, so how we this make the decision yeah.
C
So where is it in here?
It talks about?
C
There is somewhere in here where it talks about it's a majority vote, a majority of people who vote noting here someplace, oh.
D
I saw a vote passes if more than 50% of oh well, I got it okay.
Thank you.
Okay,.
C
Thank you, I.
Don't know why I couldn't see that anything.
Thank you.
Okay, any other questions or comments comments.
C
Okay, any objection to adopting it.
Then all right, not hearing any Thank, You Rachel we're walking through that one all right, Cathy correlation discussion.
You want to share your screen right, so let me go stop sharing yeah.
D
Could people see my screen mm-hmm.
D
So let me go through this.
D
So I'm going to go through some use cases that you know shows why we need and some identity labels or attributes and for the correlation purpose, and so the first use case is a home security use case.
Of course you know in order to illustrate the part, the issue and the use case had been simplified.
The real use case could be more complicated than this.
D
So, as shown in the following burglary detection example, a home monitoring application involves two events or it could be more events, but this example shows involves two events: a motion event which we say: detect, emotion and and the door or window open event.
Since there are many homes and then there will be many emotion events and when the ouvea events from these homes, so the event consumer needs to map each event, to the correct home security application instance as showing the diagram the right side, you know I have not well, you know.
D
Perhaps that shows this instance and then on the left side we can see.
There are two types of events tours or event types and then the event eight represent the motion event even be represented window open event, and then it could go through some intermediate routing system, our gateway and then reach the event consumer.
So when the event resume, I receive this event in eastern all, okay, which event a okay, so that, if I should be delivered to, which instance basically need to correlate and even and even be correctly.
D
So if it's like, you know, said you know, the motion event for for customer ace for customer is and to the to the instance for customer.
Be that's not right, so it needs to correlate.
You know the event they an event be correctly in order to do the right, processing and produce the right result.
D
So this is a any question on this.
D
Okay, so if there is a door opening event or other smoke detection event all these, and only to correct to correctly- and there must be some identity information in there to help the even consumer to carry them.
D
So this is another use case.
It's long application use case.
So we have two events here: event a means that the users may turn on application and even be means that application is approved by some manager by some banking system again.
Similarly, there could be many event a and event B.
So when the event receiver gets, that event is getting.
Is these events and need to know how to map them into the correct in our processing unit processing instance and use case a streaming video use case?
D
So, for example, when someone upload image file, it needs to be transmitted a video file.
It need to transmit eight different and user, and then the users display could in different might be my receipt, might might be able to understand different format.
For example, some who understand MPEG format.
Some will understand that I shall ask format and other will understand the format.
So when that event, a happens, which means the video files upload it or some storage it needs to, you know, do different transcoding and then each transcoding completion time could be different.
D
So event, B means the manpack.
Transcoding is completed event, C means H is transcoding, is completed and even D means the transcoding is completed again when the event receiver received all these different events.
It also need to correct you know the event a to the right event, B even see a und and to do the processing.
D
So this example is about tribal employee travel, application use case.
So even is a travel application, an event B, it's a travel approval.
Similarly, when the event that could be many travel requires an approval events, so when the events receiver gets all these events need to do the right to correlate the event a to the to the event correct event B.
D
So in summary, we can see that there could be many such use cases.
You know smart home, you know any smart home use cases from the finance you know on department.
Like you know the stock trade, you have fire, you have sale, you are going to have.
You know the validation, and you know when you want to sales sell stock, it needs to do a validation and then, with a validation.
Returns, result that's another event and so need to Mac to the right stock sale request and then they are, like.
You know, health care right.
D
You know some heart ECG monitoring that could figure different events and also in education in government and, like you also that, like some example, I talked about that in mouse.
Multiple events, so all these involves all these use cases involve multiple events and then we need to carry them incorrectly.
D
So to support such use cases, each type of the event must carry some identity and labels or identity attributes whenever we call them to distinguish that event from the other event instances of the same type like you know the same emotion event, it could be many smashing events we need to distinguish.
You know which one it is and then to correlate that event to the other events correctly, using the identity, information high rate in that current inside that event message.
D
So it is an even producers, responsibility to put some identity labels in the human context attributes, because if there are no such information, then there's no way to do the correlation.
Sorry, so, in terms of you know, if, like a a producer, could put some identity and information in the event context attributes, and then you know it is a service application developers, responsibilities, responsibility to specify for that service, app use case or the service app workflow, which identity label cap that is carrying the event should be used to correlate it with the other events.
D
So there are two.
These are two separate steps, but I think first requirement is in the event message itself: leave a message: self should carry some items: a labels in the event context, attributes.
C
Things one I apologize I, probably should have said something before you started Kathy this.
The reason we're talking about this is because, on previous phone calls, there's been a lot of discussion about correlation and stuff, like that, and we thought it'd be useful to have some people who who cared deeply about the correlation, use cases to explain some of the the driving scenarios that were pushing them to make sure that they, these things were supported, and that's why we're doing this and the other thing is Kathy.
C
Can you give me the URL to this presentation so I'd included in the notes?
Oh.
D
Yeah sure I, we need to send you now, like I said you after the monkey.
C
Later I just wanna make sure it's a minute so at some point: okay, all right cool.
So any questions for Kathy or comments.
H
From the toll I'd like to try something exchange that another use case for the correlation ID and the operation daily days, if I'm using a choreography, microservice I can use the correlation idea to to track and make the lineage of the events that is going to start in a chain of events.
So I believe, there's another it's more useful.
Then then I was already represented.
C
Yeah I think that makes sense and actually went home when we were done taking questions for Cathy's thing.
I was gonna.
Ask if there are other use cases if you would like that to talk about or order to present.
So yes, oh.
D
Yeah I think the use cases at prison just some simplified real scenarios that try to illustrate the need for the correlation.
It's there are many other use cases.
Is it just a some?
You know some example.
Some simple examples.
A
Have one common we had this, the Oakland tracing was that open, Tracy I forget what the names of these things are a specification where I think what you presented here.
All the use cases were effectively it's a application level concern and not necessarily a infrastructure concern.
A
We have these cross-cutting scenarios where you have these tracing things which are directly injected by the middleware and then carried in the event and then evaluated by some other middleware and and just I just want to point out that the correlation mechanism is good for that as well, and then for those we also need to have correlation information.
That's likely different from the correlation information that's being put into the then by the publisher that can then also be carried, and, of course, that can also be carried as extensions at the at the.
G
Yeah hi: this is gem I'd.
A similar comment.
I know I'd be a bit leery if you were conflating distributed, tracing with event correlation, because I think they're slightly different I one is euro, diagnostic and and all that sort of thing and the other is really business process monitoring.
So all control, so you know clearly indicating when you should use one versus the other.
I think would be a good statement to me.
A
And I believe I believe if I may make comment on that that having these the the model that were that we've been starting with where you know.
If you look at the extensions, the few extenders that we already have where you can basically define an extension for open tracing and then you could also define an extension for a particular smart-home consortium and they can all exist in parallel and everybody kind of just you know, picks picks out the metadata that they need and the the metadata is really defined for scope, use cases.
Yeah.
G
Yeah I get I I guess my concern is that if you look at open tracing I'm sorry to come back to that one again, you know I believe that body defines how their properties are propagated across different transports yeah.
So you get this sort of contention between you know.
If I'm sending a cloud event over HTTP do I put those open tracing attributes in the HTTP headers as defined by open tracing, or do you put them inside the cloud event?
G
Extensions, as potentially you know described by the cloud events group so but but my question was more around or my comment was more around clearly separate diagnostic tracing, which is what I view open tracing as versus business process, monitoring or control, which is what I think event correlation is yeah you're trying to group events together to form some sort of logical unit, yeah.
D
Yeah I think I, agree.
I agree with his comment.
I think this one is more for the for the use in the business logic how to cover it correlate why he went when he went to the other event.
In the case, you know if there are multiple event, instances of each type.
D
Sorry, the information array you know originated from by your a should should be put in by the event producer.
Not you know the the intermediate routers.
Of course in me, your auto can add more, you know information or more labels, but you know the regional on the information, your stuff or correlation will come originally from the from the event producer or event are others aids.
The event you know the events or that that on send down originally said not this event.
G
I guess that raises another question: I may be related to apologize.
I, remember the guys name that was talking earlier about you know: where is it the consortium on how stuff should be correlated and does that go in there extension and, and is it possible to sort of generalize this pattern and elevate it up because, in your example of a home you know security system, I would imagine those devices are emitting source information and the the security company or whatever, is correlating those together and saying?
Oh, that's going on in this building.
G
You know so it's they would be decorating the event to sort of allow downstream consumers to then you know correlate that stuff.
More explicitly, for instance, is that right, yeah.
D
Yeah yeah, that's a good question.
So that's why I'm so here is so in the the event producer will put some identity information in the event context, attributes and then it is which you know the velvety that motion that the burglary and detection security system is that available.
D
You know because he knows you know how many other events are involved in that security, application and the in his security application, workflow him to specify, say what event what identity label in the motion event I should be used for the correlation and which I didn't label in the when the open event should be used for the correlation, for example, for that motion application under the motion.
Sorry, in that security, application use case, and now when he transferred to surveys, surveys implementation, it's going to it- will specify in the surveys, applications surveys, security, application.
D
What flows back that?
You know um the the correlation label might be like a home address.
Something like that.
A
The way the way I imagine that is that so for the so you have this alerts.
The window is open and there's a home automation, specific I of data, that's the effect, that's the correlation for the home automation, app, that's probably even defined by a consortium who says this sensor is in, is the third window in this room on this floor in this building on this campus, and then there is another data island which has nothing to do with that.
A
It's mostly orthogonal to it, which says the causality idea is this and that's something that a tracing the particular tracing framework understands.
So you can go and take one event.
You can populate it with metadata, that's understood by separate different consumers and you can go and have the home automation, application, correlate and know where that sensor is.
You can have the tracing application, no correlate all the causality IDs you could.
A
So it's like different modules can go to different stuff from from that particular event, and you can, even if you want to support multiple different crepe tracing frameworks because building these things using simply popular these days, you could probably go and and and feed metadata required for one or two or three of them into the same event, but happening separate.
C
So it seems to me, though, that the net of this is, though right.
The net of this is to just make sure that whatever we produce has the flexibility to not only just support all these use cases you guys are talking about, but the ability to put the required information into a cloud event.
So these cases can then be possible right.
That's the basically the net of all of us right, yeah,.
D
Yeah I think that one, no matter how so there to this, how it this these information seals, that's another issue, but they all comes to the key point that, in the crowd, events we must put.
Some even producer must put some I didn't take attributes in there, so that you know whatever the application and the event consumer application and how they even consume a patient use it.
They have their way of define.
D
You know which label should be used or which combination of on identity, information that should be used for the correlation or for the tracing or for other purpose, but bottom line is we need to have those information in the event context, attributes.
Otherwise, those use cases.
These use cases will not be supported.
D
Disk sorry for the event discussion, we're concentrating on number three I, don't know why you know, there's always a pretty.
Please move this window away from the share.
No.
C
Idea, I've never seen that before that's kind of weird.
D
I, don't know why it's block anyway, yeah, okay, I.
Think number three.
Is you know what we the summary?
The key summary here number.
Four, it's a separate thing.
You know it's like how, from the event consumer point of view or the service application point a application point of view how they should use this information, but you numbers the number three.
Is you know it's the key point for the from cow events, point of view we need to have some.
It needs to have some identity information in the context attributes yeah it.
C
Was there someone else to say something in there before Kathy start talking, I was.
K
I was curious, why it is that this it's important for these, these identity labels that, as far as I, can tell or are purely meaningful within the application context to be a part of the contact attributes as opposed to something like the payload.
You know when you were, you were showing the diagrams earlier.
Maybe you could switch to one.
K
There was a event receiver and- and it appeared to me that the event receiver is owned by the service application itself and and that that means that it would be, how do it not express as well, maybe maybe to come better from the different point of view.
K
I, if, if that event, receiver was infrastructural component that needed to make a decision about how to say party which partition of a charted system to send the event to then then an ID that would help make that vision seems like it would be something that would be important for the envelope, but for something that is entirely within the applications domain and and definition and model of existence.
The it seems like perhaps elevating that into the context context.
Attributes is maybe less important.
C
Yeah I would agree, and it seems like at that point the event producer or I'm, sorry, the person or inside the component.
That's adding these attributes or making the decision about whether to add the attributes almost has to know whether the receiver, it's going to process.
That information is part of quote, as you said, the application versus infrastructure and base and use that information to determine whether it's okay to keep it in the payload versus in the envelope.
E
My understanding is different.
I think what one of you guys said is the UN consumer is part of the application context.
I actually think it's part of the infrastructure context, I think it's the infrastructure that we'll have to look at the correlation and then basically route that event to be appropriate, so less functioned or the server less instance.
That's gonna service them.
Am I right Kathy is that the application context I assume the event consumer is gonna, be in the infrastructure context right the point at which the routing base of correlation labels happens.
D
Yes, yes, you are right, it's.
D
Structure Congress, you know it needs to decide when you should.
You know, applicants that.
K
Look like having a specific function that a event should be sent to if it's from specific house or location in a security system, or what does that mean in the real world?
I guess is.
My question is.
L
This an event gateway and.
D
Which one sorry no question it.
L
Is the event consumer more of an event gateway or going into the payload and doing saving more than an event gateway?
It's.
D
More than event a way, it's not intermedia routing gateway, it's more like a consumer.
You know when the event it's a like instructional component that received this event, which you know it has to process this event and then party to get that information that even all the event make a data or context attributes and then from those information they decide how to you know and send the event to which application instance.
D
Depends on honey, alright, I think you can.
It depends how you define this event gateway.
You can say it whatever the name, but the functionality is, you know it will pass.
It will pass all the context attributes and then from those informations and decide how to you know how to set from book.
From the correlation point of view, it's going to get that identity, information and then decide, and you know which you know, which complication instant, to send an event.
C
So so it seems to me that this is getting into a discussion about possible text that we need to add some place, whether it's into our spec or into the primer that talks about when things should go into the payload verses.
The envelope and Kathy's open it up a pull request to start that that discussion and put up some proposed text I'm wondering if it makes sense to defer the rest of this discussion or the around that part of anyway to Kathy's PR.
C
Does that make any sense?
Or do you guys feel like if that's important, to have that discussion right now?
I.
J
Would believe that it might be something you might want to defer, having done all of those use cases other than the video where the correlation ID was absolutely required and important, it was only one of several factors that were in the either payload or in the protocol.
Headers that were used to you actually do the actual correlations, so using just the correlation.
Id may not be enough.
J
You may need to have like my map or some other series of, as opposed to just one or else these applications are not going to work with just one at least that's what we found it's in three of those four years cases.
D
Yeah yeah I agree with that I, don't think he know, and there will be just one labor called correlation.
Id is not that case.
I.
Think he's you know it could be.
You know um wine events, identity information could map to another events.
Another identity information, so might not be one yeah, but I think I want to separate.
You know um the two things.
One thing is what the event producer with information, the event producer put into the events.
D
What I didn't think information the event producer put into the event and another thing is you know how the different you know for different use cases right on how they specify in the on the receiver side how they specify which identity on label in the contest attribute will be used to do the correlation.
These are two different things.
I think he in the from the crowd.
D
Events, point of view will just concentrate on the first thing, so how we should put I think the whole presentation perverse is to just to illustrate why we need this I.
Didn't a label information in the events on to support.
I.
Think the the goal is to support such use cases, and there are many such use cases right.
C
So with that um I think Cathy's, part of the presentations done, are there other people on the call who would like to present their use cases that they feel?
Like fundamentally, add new information to the discussion.
M
Had to leave I'm, not sure I'm.
H
Still here, but I'm still here.
M
One I'm not sure if the use case were said, but on our perspective, the correlation ID was meant to a segment little business events that together represent a much more abstract business event.
For example, in our case, we work in a financial company and for transaction put, it simply would be a debit from one account and a credit into another.
That would be two different events, but the second one would need a reference from the first one to encapsulate the whole transaction.
So that would be a use case for our scenario.
H
Would just add that, in our scenario, probably most of the events will be a synchronous, so the reason that we must have some kind of connection between them.
C
Right make sense anything else.
L
Their concern that the identity information might be too big in Kathy's presentation, there was a line that each event must identify itself.
What, if they, the event wants to use certificates might be way too big in size.
This is related to the concerns that this info might be better in the event payload.
C
Any comments on that one.
D
So your question is: with the identity.
Information is too big, I.
H
Just I just sent that info from the event itself.
Maybe the alternative options from the what Kathy present I just send the ID from the original event on the on the metadata and then I can recreate it everything from a if it's store, I, don't know it's something that we are discussing.
It's an option and I can envelope on the extensions all the information.
If we'll get better performance to us,.
D
Yeah yeah yeah, so you are so your point.
Is you put these items the information in the envelope in the Amy in the contest attributes right now in the payload?
Is that what you mean?
Yes,.
H
Yes, and but I, but I would make a explicit err.
The correlation ID or the college ID I, don't know what's the best name to it, but for the chain of events that we want to map or and have the leaner to disability, I would displease to have an attribute for that.
A
You can the problem is that you're cause you're cause allottee, that you care about for your use case may not be the same causality that someone else cares about for their use case.
So we have all these frames all talk about all these tracing frameworks.
A
They all have their own idea of you know what tracing is no correlation words and then you have on the same event a framework that cares about that event from a device management perspective, and you have another framework or application that cares about that event from a home, automation perspective, and so you have now three competing context of what the correlation context means and so having a single ID, it's not going to satisfy the needs for any of these three contexts.
F
I'll, second, that that was my same concern.
This very virtuosic.
D
I, don't think I'm a single idea will work.
Yeah I, think you know the different event producer could put different identity information there.
So what?
What had this I think the information?
That's up to the that's you know we cannot predict because there's so many different types of events right, but they I think the the common point is no matter what kind of application or use cases.
D
The common point is the event producer need to put some information in the context, attributes that you know the application or whatever on tracing or whatever we can use to do their own specific correlation purpose.
D
That's the and I think this information is I.
Think when Jamie mentioned is you know these identity information um should be put into the context attribute field for better performance instead of you know, even consumer has to pass a big payload to get that information.
D
That's my that's my my point.
Okay,.
C
I think Kathy before I forget I'm, assuming that when your charts say Huawei confidential, that's just a typo and that will be removed before you share those.
C
Presentation at the very bottom said: Huawei confidential I'm, assuming that's just a typo and that will be removed before you share those.
Oh yeah.
C
Thank you.
Try to get that out there.
Okay.
D
Just copy the complaint so yeah.
C
That's what I figured that's!
Why that's?
Why I call that a typo yeah, okay, all.
C
Any other points on this topic as I said: it's not clear.
There's obviously isn't the only time we can talk about this.
This, my preference, though going forward, is to talk about correlation or identity or whatever, within the context of a pull request that people want to see.
C
You know a chain to the spec I think it's easier to have that discussion rather than the abstract one, but at the same time this this conversation did come up enough times that we thought it'd be useful to have the abstract discussion at least once more in one of our calls was why we're doing it now but going forward.
Please, let's talk.
C
Let's try to work these things through PRS and talk about you know changes if you want to see in spec that way, they'll help focus the discussions all right, but that's what I'd like to do is talk about Cesare's PR, no Rachel.
Are you able to talk to this one from Sarah since I?
Don't believe she's on the call?
C
This was about the change about qualifying projects.
F
Yeah yeah I can talk about this.
C
I think that's those are just things I, think the bulk of it is right in this section right here pretty much you.
F
Have not seen in comment on this peer that hadn't there was.
C
I think Clements had one just this morning here and that's why I wanted to talk about this one, because this this this PR is kind of blocking for some other ones, I thought we could get to have that discussion now it's possible so.
F
um I, like maybe the right way to handle this one, is she summarized the conversation and that you in Clements and I had with Brian, because I think that impacts us okay.
C
You wanna summarize that much I'd.
C
Okay, so, let's see last seven things we thought about so as a result of the protobuf PR Clemons Brian grant from Google Rachel myself had a conversation yesterday, let's say Mike, remember everything we talked about so first off there was some potential legal governance, whatever you want to call, it concerns around the protobuf protocol itself and those discussions will or will not happen outside of our project here, meaning outside of cloud events, because that's not really for us to decide here whether proto's stays where it is goes to some other foundation or something like that.
C
We don't know we don't care, it doesn't really impact us directly.
That's a different conversation.
Our project, though, can decide on our own whether we want to use reference whatever any particular protocol, regardless of the governance model.
For the most part we can choose to do whatever we want it's up to us to decide.
So we have our own destiny in our own hands.
You know, for the most part, within the within the scope of whatever CN CF rules are finding us so relative to the proto discussion itself.
C
We will decide on our own whether we like that PR or not on our own governance.
Legal reasons are not going to really impact us.
Unless someone chooses to let that impact their vote.
But as a group we has no impact on us.
The other thing I think we talked about creeping around here, Rachel Mike, so I make sure I get this right.
C
Is that we're going to be looking for the PR to change slightly, to focus more on just the binary representation of proto a proto and not necessarily the JSON representation, so I have that right.
F
To be clear, we're not talking about this PR we're talking about spencer's, pretty bad proposal, correct.
C
The 295 I'd, say I think the number yes right right, okay, and so that that's about that PR now the reason I think this ties back into this one Rachel I, think of you reading.
The reason you want to mention here was because you guys are then looking for changes to this PR that loosened it a little to talk about how protocols or bindings could come from places other than consortia.
C
Basically, so it could come from I guess what was the word that we before did it to yeah instead of this multi company consortia, you basically wanted to open it up to just ecosystems in general, as opposed to just from a consortium like Oasis and stuff like that.
Is that correct, I think.
F
The phrase that we usually talked about this but wasn't captured and when we, when we wrote the words down, was defacto like widespread de facto standards, where it's not a standard that it has why I'd use.
That was the thing that we're trying to capture right.
C
Okay, so with that Clements, would you like to address your concern if you raise with the change in the wording.
A
Yeah, so the the, if you just look at the change as it is, it looks like your type of correction, but it really just dramatically changes the semantics of of that particular sentence.
So.
C
Here, the middle of a sentence hold on so I believe it's the change of the or and here.
A
So if you, if you, if you go to view the entire document, it's probably easier to read, if you do in there, yes.
A
No, no, no, but this only shows the okay so so widely use protocols.
Basically what this, what this was intending to do is just introduces the notion that there are protocols which we should consider that are defective standards.
And so what this said, some widely used protocols have become de facto standards emerging out of strong ethical systems of top-level multi-company, consortio projects and now with a change where it says, or it's basically breaking that term.
A
Strong ecosystems of top-level multi company consortium projects, apart into two terms losing the previous ones right and that's and that's for me, that's a little odd.
But it peers to be doing is is saying.
There are strong ecosystems which are not the prayer prior one and then, and then there's the other ones which are tappable to companies and social projects.
And so what I proposed was basically in in my comment was basically teasing those things apart, because I don't think it's like it seems like.
It seems a little odd to go.
A
Make a making correction where you, where you break apart the term in a sentence where you change Florida off to war, but rather really go and be explicitly about the attempt to do so. That's what I'm proposing here, because the the juxtaposition here to make this really there's top-level company Patricia projects and the other ones- are proprietary projects.
C
So it sounds like you're not objecting to the desired semantic change.
It was more of a sync tactical thing that concerns you yeah.
A
It's just that, there's a there has been a there's, a semantic change that breaks apart the statement that was being made and instead of breaking it apart, it would be good to go and just add a part, a sentence or a part of the sentence that it clarifies to what to change incentives, because that's what it seems to be.
Okay,.
F
So we didn't think that we were making a typo change.
We thought that we were changing the meaning of it.
It is a semantic difference and we think this is I'm.
C
Sorry derechos to be clear what I meant was Clemons wasn't disagreeing with your semantic change.
He was I was interpreting his thing as more of a syntactical change on top of your semantic change, but that's what I meant I understand: you're looking for a semantic changed I apologize.
If I wasn't clear.
A
You were, they were making an addition, or their intent was to make an addition and I think I just made that decision more explicit, because the it was basically determine strongly perceptions of proprietary projects.
Sorry I'm, sorry, persistence of a couple of multi-company consortium projects was broken apart and that's one firm.
C
Rachel, do you think I know you probably need you guys, probably some time to think about.
Doesn't Epona need to have Sarah look at a census.
This was originally her PR, but in general, do you think this?
This type of change that Clement is talking about here is something that it's still consistent with the goal of what your PR was trying to do.
Yeah.
F
We can address Cohen's concerns, okay,.
C
Okay, in that case, let me turn that switch this discussion around them from Clements question for anybody else in the call.
Are there other concerns with the change in this PR.
C
Okay, because I'd like to see if we can resolve those.
C
You know by next week's phone call and.
F
To be clear, like the point of this, was that we wanted to make sure like the motivation, for this is that we want to make sure that this is applicable to many different projects.
That's why we're doing this we wanted to brought in what we see is like people that we welcome to join this community like who are we making this spec, for we want to make that a broader tent.
That's that's the motivation behind this.
C
Yep I think I think that's clear.
So.
D
I think here is a top-level multi-company.
Do I need to define what that matter, company?
How many is considered like multi company I, think there's their comments say you know if we can be more explicit, that we more objective rather than you know, if we can define that I think it will be better like five or ten or oh three.
C
Are you trying to comment on that?
One I guess.
F
My well, this is not my Piazza Sarris, but if I were to give my opinion about this, it would be if there are two companies that are collaborating in the open on on a project. Then I would consider that multi company, but if people would like to see broader like we, the expectation is that they're, a strong community support behind whatever is happening so I wouldn't want to make any of these like necessary clauses.
F
I wouldn't like I, want to see like the overall, like a whole system of indicators showing that there has their support behind this.
C
Yeah it's funny, because the entire purpose of some of these questions we had around this text in the in the document or in the working group is because people want a little more clarity on how to how to measure these things right.
They didn't want to be quite so subjective.
C
And that's a challenge, so maybe you could talk to Sara and see if there's some sort of well.
F
I think if people have specific concerns the best like, if you leave those comments in Sara, will see them yeah.
C
That's true, so Kathy, can you put a comment into the PR about your concern about the use of the word top-level yeah.
D
Okay, I can put that here.
Thanks.
C
Yeah then seer will see it and hopefully take a look at it.
Okay, any other concerns or questions about this PR.
N
This is Ryan Oh from what I understand now is its top level.
Multi-Company consorted doesn't seem to even mean anything there, because this is all so seems like all we need to say is it's a have, asteroids regeneration, it's basically.
What we need is someone has something that actually has a strong ecosystem and has a wide community support.
It looks like whether it's coming out of Motel company or a single company doesn't matter it will meet the bar anyway.
N
That's that's my I'll leave the comment there.
That's that's.
My thinking now looks like that's with this or whatever this semantic change that the second part doesn't really met any.
C
Yeah interesting so yeah, if you can leave a comment in there and at just and this this actually applies to both you Ryan and lols Cathy.
If you guys could repose some alternate text to try to not just typically try to clarify the points.
I think that are useful.
C
Help that would help Sarah.
You know get it some clarity about what you're looking forward to to clean this thing up, yeah.
N
Sure yeah, just to be clear, looks like the original intent was really only confined those protocols which top-level now is this or to confine the the restriction.
Pretty much is gone, then yeah and we are I leave comment there.
Yeah.
C
I think that'd be best because I like to get series him input on this.
Obviously, alright anything else we're almost out of time.
Okay,.
C
I just double check it home.
So there is a new PR that Kathy opened up.
I wanted the job people intention to in 30 seconds 301.
It is.
O
For I'm sorry, yes, this is Austin yeah I love to just speak to the SDK to real quick, but I could do that right after you.
You go over that here.
Okay,.
C
Yeah I'll be quick.
Basically, it's one people draw people's attention to this PR Kathy, open cuz I'd like to get some eyes on it sooner rather than later.
It talks about the notion of of including identity properties for the correlation or add any purpose or something into the message itself and like I said, starts that process of opening up the discussion about when things go into the payload versus into the cloud of n attributes and stuff, like that, so I think this is going to be a critical one for us to get right going forward.
C
So please, when you get a chance to take a look at it.
I think is gonna, be an important one and that's 301, and with that Austin go ahead and mention this DK stuff.
C
Austin's still there yeah.
O
But hi everyone I we we came to a conclusion on the extensions work and I think now is time is a great time to focus on the SDKs, so we'd love to kick off that effort again.
I'll send out a dual polls later tonight and if anyone is interested in contributing to the SDK efforts, just look out for that I'll post it in the slack channels, as well as the CN CF message board.
Excellent.
C
Cool thank I, assume you're gonna.
Do that.
So that's why I mentioned earlier, but thank you for correcting her man.
All.
D
Right yeah, so the reason the poor, the new P I, so the original PR with is is proposed.
Identity label mmm bag right so I think there are.
That looks like I'm, not sure what the people would like to go for that or go for this new one.
So yeah you can take a look here.
No, this one!
We didn't!
You know we there's no identity label back.
Basically, you know ray goes.
A
It's Kathy, it's in your power to retract the the other one, because it's yours.
C
Yes, you something I think.
D
In that lets me I would like people to vote to say you know which way is better.
Okay,.
C
Well, we're all we're technically over time, so I have that discussion next week then.
So let me just quickly get the roll call for people who are late.
Kristof you that east of there yes.
C
Doug, are you there Doug Joe Scherman?
Yes,.
C
At Lucy and I heard Jim I heard peepers I, don't I couldn't get your first name.
I.
C
Think I'd heard him, though Rohit what about Alex debris, yep here and matric house key.
C
Marcello Marcello yeah, it's me and then he told to okay, so I thought: okay, Austin I heard Christian for me.
Tell yes.
C
Row 0 be okay.
What about Dougie's there?
Okay, there, anybody, I, missed and I got dug.
Yeah I got you to chat.
Sorry pop I forgot anybody I miss all right cool.
Thank you guys very much I appreciate it aside.
I apologize for running slightly over time.
I'll talk to you next week.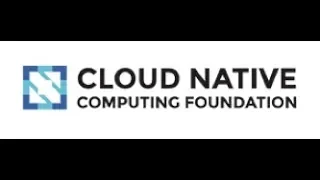 ►
Description
Join us for Kubernetes Forums Seoul, Sydney, Bengaluru and Delhi - learn more at kubecon.io

Don't miss KubeCon + CloudNativeCon 2020 events in Amsterdam March 30 - April 2, Shanghai July 28-30 and Boston November 17-20! Learn more at kubecon.io. The conference features presentations from developers and end users of Kubernetes, Prometheus, Envoy, and all of the other CNCF-hosted projects