C
Idealized, oh, this is a funny question.
I just.
B
Had like multiple emergency things from Dan, mainly around going to index suddenly so.
C
Nice I assumed you were going right now.
C
Realize you weren't going before interesting.
B
A presentation or just going.
B
Currently, I'm going to help out I, don't know what capacity other.
Then you present in relevant sessions and workshops.
Okay,.
B
Last week it was kind of like I'll, let you know if else, once you go and somebody from my team pop out a workshop and then suddenly it's not good ideas.
Many PDA within five minutes or Alex proposed to me five minutes.
C
Apologize for not remembering what company are you from.
C
Want me to add you to the regular roster and.
E
Seven, I chat with Chris and he miss me.
C
You're cutting out really really badly unless it's my imminent, but I think I heard think I heard most of it do you think you'd be joining us on a regular basis, crust.
C
Chris, can you hear me Matt?
Are you able to hear me?
I can hear I'm so mute, okay, nothing but I.
Think the problem I think Chris is in them.
C
So I say I say to Chris's now.
C
I can never yes, sorry.
E
I'm driving to a meeting.
C
I'm phone just curious: do you think you'd be planning I mean, do you think you'll be attending on a regular basis, I.
E
Think so, or at least until I get a feeling, I may have some others jumping in my place, but yeah I mean we're we're starting to get pretty involved in a few different aspects of service from like the application developers side.
So we're just chatting with tryst, and then you suggested I jump in the meeting, so I'll mostly be listening for now, but we'll see like I'm happy.
Okay,.
C
That's cool just want to check how'd you tell you bring that roster that okay, hey steve-o apologize for the typo, no.
C
To get names wrong in one way or another, if I mispronounce, it's Andres type, it'll do something mess it up.
Every time.
C
Ben, are you new to the call.
G
Yes, good morning, hi, my name is Ben.
Hartshorne I am calling in from honeycomb hello.
C
Do me a favor spell your last name sure.
G
That's H AR, TS, hor and E; okay, I'm, probably sure I mess it up and I.
G
The end everything else is right, thank you, I know, EE, oh no, II know.
Sorry.
There we go.
Thank you.
I know we're at honeycomb dot, IO, okay, just out of curiosity you're gonna attend on a regular basis.
I have gotten an invitation and it was like hey.
You know you should check it out and I think you can contribute, but I don't know if I actually can so.
If, if this is, if it turns out that yes I can I would love to excellent.
C
Welcome to the group.
Thank you.
H
The answer to Ben's question is yes,.
H
Doug, how you doing pretty good.
G
You know I did have a question.
I couldn't find a link to these meeting minutes Doc's in the github repo I'm wondering if that's on purpose or if it's an omission yeah we like to keep these things secret, no I'm.
Just joking.
C
um I'll fix that oversight today.
Thank you very much for mentioning it.
Excellent thanks.
Yes,.
C
Tell you what I plotted to the AI list for myself.
I
Search Frisian, CF, serverless working group circles, WG you'll find them.
You.
G
Know I I was spending time on the train this morning.
Looking for cloud events, working group and Google was not my friend in that, but I'll I'll try and add that for the search term next time, thanks.
J
Name is because it's not the serve list with its G service.
C
That confirms that I've actually heard your voice.
Okay,.
C
Thank you and I got Sarah in there, so Joanna from s AP, okay,.
C
So Joanne Jo Johannes I apologize.
C
Joanne sir miss ap.
Are you there?
Yes, erm excellent?
Thank you very much and Erin from sa from AWS I'm here, two factor, authentication X, thank you and I did hear Dan in there.
So thank you that.
A
All right, Kathy are you there.
C
We'll get started in about a minute, or so we got a fairly big agenda here.
I'm pleased I'd your name to the attendee list.
If you have not done so already there, it is again.
C
Mark I got you actually mark you.
There I.
C
Okay, too many people are joining for me to keep track of this maybe's.
Every Silla knows can but I met a man in her cell.
Do roll call them will kick on.
C
When my typing is getting worse, these days.
C
All right tell you what, let's start doing some roll call look at this another way.
Cathy are you there?
Yes,.
C
You and Dan rose Eva Rose that Nova yeah, okay, Jim Curtis.
Yes,.
C
Okay, did you Hannes Johanna? Oh I'm, sorry guys do that every time your night, sorry William from Red, Hat, okay, all right Barham.
C
You and David vile here eat it yeah I'm.
Here thanks David Baldwin.
C
David either okay, what about Michael pa I see that.
C
Excellent okay and David P.
C
Okay, we'll circle back around later?
um So let's move this where you guys can see my screen right, yep, all right cool, so don't wanna, so I spent a whole lot of time.
Accident me back up.
Are there any changes to the agenda?
If you would like to make okay, just a quick reminder of the AI is I.
Think Austin you have to Oh someone's, adding a new one for you, one for yourself.
That's nice, so just remind Ross!
Then you get you got two in there.
C
Then I got one under myself, so we don't need to go over him.
Just magne reminder sorry.
I
I was muted I I proposed a something under misc stuff to review the terms.
C
Yeah I think I added that down here.
Oh okay,.
I
Have new people it might help introduce what we're doing okay.
C
Okay, so let's see you next step, white paper I have no update since last week, so I assume the the Linux Foundation Geysers doing doing their reviews and edits and stuff huh I'll.
Try remember to ping them later.
Today, I haven't officially heard anything from them.
Just a couple of miscellaneous things, I wanted to cover some of the more process-oriented than anything else.
I just want to remind people that we do strongly encourage everybody with your formerly part of the working group or just lingering, to comment on issues and pull requests and stuff like that.
C
That's how we're going to gauge whether a pull request is ready to be merged or not or come up for essence.
A review on the one of these calls, the more LG teams it gets, the better chance of it gets merged.
So please comment as best you can.
Obviously, if you have a change you'd like to see in there try to get in there sooner rather than later, just get in there that's going to get fixed and then get merged.
C
If there is an issue that you'd like to actually work on at own, go ahead and put some comments in there indicating that um I'm partial to this hashtag dibs Kalinda spec, there's a lot of background noise.
I start muting, some people, I can't be people.
So if you can go on mutes, I'd appreciate it.
C
So, just as I said, just put some sort of comments inside the issue and I'll mark as a sign.
So people know that someone is working on it and I will also add an assigned to somewhere in the top comments.
So people know who's working on it and then.
G
Just lost sound kiss anybody else.
H
I still hear nothing on my end.
Could anyone hear anything.
J
It looks like you just dropped I'm trying to get my slack.
C
Hey, can you hear me now?
Yes, okay, so I apologize, I, don't know what happened.
I got dropped.
Let me go back.
Did.
C
So you can still see my screen I assume.
C
So did I start off, or did you lose me during the middle of my get stuff or what is it?
Okay?
We lost you at dibs dibs Wow long time ago, okay.
So if you want to work on an issue- and it doesn't look like it's been assigned to anybody else- just please go ahead and mark it as dibs or propounding there with dibs or some other type of comment.
C
Just so I know that you want to work on it and I will add your name to the assigned two points that I'll add to the first comment in the issue.
So just so people know who's working on it and then they could join in the fun they want to.
C
If you want your github ID in the attendance tracker, so people know who you are and they could poke you through github, this user, PRS and stuff.
Let me know if you don't want it listed here and I listed it by mistake.
Let me know and I'll remove it.
I have to either one and finally, it seemed like people are having issues with git and I'm, not a github expert or get expert, but I believe this covers some of us today.
C
We're running into in particular make sure that in your get clients that you have your user name and user, that email set appropriately I, don't think this a has to be your full name, but we really would appreciate it.
Who was your full name?
Actually, this the DCO might actually require full names on a harp sensor, but either way we would really appreciate it put your full name there.
So we know who's actually signing the the commits and then so, if you do a git, config global L, you know make sure it shows up correctly.
C
Then, when you do your git commit, if you include the s on there, it'll automatically sign it and then, when you look in the git log for your commit, you should see the author and the sign-off tag match if they do not match I, think the DCO check will fly an error and it won't let your PR get merged.
So I think that I think those are the problems that people were running into recently with PRS and stuff.
It's basically not setting these things properly and then not using the yes on the commit.
H
Can we put that in the contributing document?
Yes,.
C
That's a good idea.
Thank you very much.
I'll.
Take the a do that.
C
Thank you, okay, any questions on any of those points under the miscellaneous stuff.
C
All right not hearing any- hopefully that was mildly, useful okay.
So let's do peer review here now, keep in mind as we go forward here, we're not looking for an essay perfection or just wanna, make sure we're keep moving forward, and so hopefully we can go through these relatively quickly Austin.
You want to quickly bring us up to speed on this initial use case, PR sure.
H
To better explain what we're doing and why we're doing it, we decided to take a lead on drafting out some use cases for the cloud event specification right from the beginning to help guide our efforts, and this is a first pass at those use cases.
No, it's not final by any means, but it's a it's a start.
Could it be reworded?
Better, probably.
H
Are there a whole bunch of use cases that aren't in here absolutely, but this is just to get the ball rolling, there's, probably five of them in there right now, and everyone is welcome to contribute to add use cases I think we should optimize this whole repo.
So that's all types of people from all walks of life can contribute use cases because it gives us a really good signal as to kind of what we need to accommodate with the specification but check it out.
It's only a paragraph or two for each use case.
H
Very, very simple.
You know.
If we agree on these, we can start adding in maybe some diagrams and stuff to make it a little bit clearer.
Okay,.
C
Key point there is: this is just a starting point.
It's not meant to be the final thing.
Obviously, it's follow-on PRS for everything we do here.
So are there any comments or questions or concerns with this one going in?
It seems like it's been for a while without any comment.
I
A bunch of LG teams, yep.
H
Yeah there's a few of them in there.
They just have titles, so I their proposed use cases.
People can go ahead and fill in descriptions for them.
Mark already came in and filled in one for policy enforcement, which I thought was really great.
So thanks for that mark yeah.
C
All right is there any objection to merging this one, then all right, we shall merge it.
Thank you all right.
Next, one Jinxy chair by saying it's easy, but let's see how it goes.
C
Okay, this one was mine.
I, just noticed that this paragraph was going over the 80 columns thing, so I fixed the couples places just this paragraph and the spot down here and then actually I think this actually may be a duplicate from another PR.
This wasn't missing a new line here, so this is strictly syntactical fix any comments, questions.
C
Any objections to merge in that one.
C
It yeah excellent.
Thank you, okay, next thirty, nine!
This is this.
This is mine.
Oh, this is just removing the notes or two dues that were left in the spec from the previous draft.
The reason it's okay to remove these now, oh and the backlog stuff is because, for the a is that we have a last week's call, we now have issues for every one of the two do's and every one of these backlog attributes.
So we can discuss those, and so since they're all for discussion, it makes sense to remove them from the spec.
C
For now, then we can add them back in or resolve the issues for the two dues with the hassle as those issues are resolved.
So when your discussions or questions on this.
C
Okay, any objection to approving that one.
H
Exactions on on Maya and I think this is, this is better.
It's gonna make this BEC smaller, more concise, and then all those proposed backlog items need to be in a format where they could be discussed.
So all this makes sense yep all right.
Thank you much.
C
All right next one is number 15 this one.
It takes the first pass at hiding the RFC keywords and for those you don't live and die by specifications.
The RFC keywords are, the you know, must shoulds maze and those kind of things it just.
It did not attempt to change the semantics of anything.
It was just in a first attempt to start using the keywords and- and there were some cases where, like here, where we had to remove uses so I changed that must with our because must whether it's uppercase or lowercase does matter I'm.
C
Sorry, it doesn't that matter.
It still is gonna be normative, so we have to make sure we remove them.
Worried then actually mean to use it.
um This one has been out there for quite some time.
I, don't think I've made any changes.
C
So let me ask you there any questions or comments on this one before I go for approval, so.
I
Yeah I had um addressed some comments, but I think that you've addressed everything that I brought up.
Yes,.
C
I did all right yeah in that case, is there any objection to approval to that one.
C
Excellent, thank you very much, and just so then you know justjust in the interest of full transparency, if the if the one of these that were merging today, causes a rebase of one of the other ones that we did approve.
If, as long as the rebase is strictly synced tactical in nature, I'm gonna go ahead and do the rebase and merge it it's only if it changes something that I'm gonna pause on the merge and and bring it back up for people to review.
C
So you'll have to worry about something slipping in it's strictly syntactical things well will not go through review.
If that's, okay and sir.
I
Were you gonna say something.
C
In there yeah Sarah were you gonna, say something if I'd heard you I just.
C
Good yeah, that was a big one, because that's gonna cause a lot of merged complex.
If we wait too much longer.
Okay, Austin number four is yours: you want to bring everybody to speed on this one.
H
Sure thing this actually has two things happening in this pour Christ, which I, don't think, was the best approach at retrospective.
But its first goal was to add a basic description to the readme, because right now, when you go to the readme of the spec repo there's not much there, so this adds a basic description of what we're doing and why we're doing it and kind of how to get involved.
So there.
H
And the other part of this is to take a first pass at a roadmap to kind of help guide.
Our efforts and the roadmap kind of just looks out to May when the cloud native con Europe conference is it's, it's a pretty bare-bones, simple roadmap.
H
You know it's chatting with Sarah about this the other day and I think we have some optimizations or some improvements we can make to this roadmap, but I think we could possibly merge this in right now and then follow up with another pr2 to better and improve this roadmap.
What do you think about that?
Sarah yeah.
I
I'd be up for it, I think it it.
It says something: it's I'm not opposed.
It's like.
So it's directionally correct you know, and then we can sort of fine-tune our process.
H
With it, okay, yeah, yeah, Sarah and I were chatting about possibly not doing this by month, but instead just kind of doing these by versions like version 0.1 should have you know basic specification and use cases included.
You know, 0.2 might have some like a library or supporting tool.
Something like that.
So I think that'll be best presented to everybody here as a separate number yeah.
I
I also saw also thinking that if we could have like sort of named or numbered milestones, then we could collect github issues along those.
You know like we could have tagged things and it would be easier to kind of aggregate things that we had those kind of milestones.
Yes,.
C
All right, as I said, let's act like the phrase directionally correct, that's a receiving for.
H
I think we could merge this and we'll follow up with some enhancements all.
C
Right any questions or comments for Hostin or concerns; okay, any objection to merging.
C
Excellent all right hold on my machine is acting up again.
C
There we go sorry all right.
Next, one I can't remember whoops this one yeah.
O
That was me, this Louie Cory, oh hello, why not talk as soon as well?
Essentially, the change from the term resource to source in this big.
C
Typographically very straightforward: any questions or comments on this.
C
Is there any objection to merging this one I.
H
Think when we determined when we settled on resource looking back to those conversations, I think I can't remember I, think I.
Think Google was a fan of resource I.
Think it was a Thomas was that it was something that he felt was important.
So I.
P
Was pushing for using the type of resource that is common sto, which has a name a server and a type as well as the labels which we did not include um I'm much more concerned about like where possible.
If you reuse data types, and that you should call it just in big, if they, by its type there, it's going to be to resources to source, to destination.
Anyways.
F
I know in our first discussions also the sedan's that we had a concern about source being.
Is that the her initial sender of the event is that some router in between that I mean source can be.
You know where in the upstream is source a reference to.
P
Yeah in our private conversations within Google, we had worried about that a lot we even you know temporarily considered having like a stack of some sort.
We decide to for now scope it just to the original sender of the event thing that actually observed the occurrence and we would possibly add some type of place from it aware later, just because the ergonomics of actually using a stack all the time would just be completely unusable.
N
One of the internal systems that we have, which is evently when we use the word Odeon.
O
Well, you could use the term producer as well there's a number of different terms.
That would be useful.
P
Yeah I'm, absolutely fine, as the perfectly suggested resource having something other than source I.
Just will come back later at some point, probably and suggest that we have the shape of things that the super referring to look like other systems, especially one to them.
This means yeah, yeah,.
K
Doug is also Iran.
I think resource is very ambiguous, doesn't tell you anything, destination store is something in between.
Yes,.
M
Also, this refers to where the events come from right.
K
Actually, there are regional stores would make more sense than their resource yeah.
M
I think source makes sense.
You know it's because this is where the event comes from right.
The source of the events.
I
Yeah I think that I do think that there I had forgotten that whole discussion that there's this like like there's a common use case where the the event is actually from a service that is getting a request from elsewhere, and so it's like this in this context, what we're saying is the source is the thing that generates the event, but then it it might actually the the the data that is in the event might represent something that happened before that to Thomas's point and so I'm curious Thomas, whether you think that like would it be okay, like do you think we could use the word source for this and then later we could add origin to mean I, don't know who else was speaking before whether you were saying this is okay,.
I
We could reserve the word origin to me in the original or place or whether you thought that that was.
K
Also sera, we had the check on that I think there is a distinction between the protocol aspect and the message aspect.
So a message has on a region or a source.
The protocol may have a source IP or something else you know, and the protocol may have multiple legs.
So maybe the message goes to http transverse Kafka and moves to Kinesis in each one of those segments will be a different source destination, IP address and other protocol specific semantics topic, names, etcetera, but there's only one source to the message.
P
Yeah and that's actually, when the reasons why I think, if we were to change the name, the suggestion for origin actually seemed fairly clear to me, because that would be either thing that we want to forward.
No, no.
No.
This came from that database, not from vodka right.
K
But maybe we do need the distinction around the protocol metadata versus the message metadata, because the Pirkle is only the carrier of the message, so the Kafka, you know, serve source topic or you know port number or whatever.
You know it's not necessarily for the message.
It's part of the transports that delivered the events message.
N
I did it because well, when we used the word origin, it's used to vindicate the founder component.
That's generating method by which billing API checkout service, it's actually the domain name of component.
That's what we put in the origin tree.
C
So I think what I'm hearing is.
We don't necessarily have agreement on this.
Yet all right that actually may ask more pointed question so tell us, would you object to changing it to source right now in patch it with a potential change later or would you rather have some more offline discussions?
First, I am.
P
Absolutely not the idea resource I think what I'm hearing is that we're not clear actually how this thing's you to use and I think if we figure out exactly which server that this is referring to in the pocket.
Well,.
I
Actually, I think that I think the discussion is that we know what this means.
It means the thing that generated the event and we're not sure what to call it, because something might be generating an event, because it observed something that happened elsewhere, but we still want to know who generated the adventures and what piece of software was like.
I created.
This bit of data is.
N
Inducted a very specific page piece and we can make that the problem of whoever is actually generating the event cousin.
K
Yeah I'll give you an example here: let's assume we have an API gateway that have a survey URL and grabs a function is the source, the source IP of the guide that generated HTTP requests.
Where is the source so the path resource?
You know what you're thinking about Amazon API gateway, which one of those is this source next resource, but.
C
Does that text that I've highlighted on there a line 172?
Does that help answer that question?
C
This describes a software instance that emitted the event at run time.
K
Right, but is the software instance, the client angularjs, you know thing in the client browser or that thing is the API gateway that intercepted HTTP message and fasted for.
I
Well, I think it depends on whether that the angular things actually created a cloud event or whether it did something else that the API gateway is then generating an event.
I mean it's sort of semantics, but I mean do you think at some point, you're, like okay, now I'm starting to use cloud events versus.
K
Think that necessarily clouded eyes have to report the events that were generated in a cloud event protocol, because it may serve proxy for traditional events right.
I
But then I think, if it's basically what you're building is a proxy.
You can decide that you or sources somebody before you right, okay,.
N
In this case, the API get the generates the cloud event, but it says that I am NOT the origin of source, its angular app with origin.
O
Yes, the question is: is it possible?
You know the fact that it comes from angular app?
Is there any way of knowing that you know if some HTTP or int arrives at a gateway is any way of knowing what its sources?
And then you know translating that into a specific value here in in the source.
Q
This an inferred field, or is this like a given field, so is it like that is the source going to look like you know, fill this field for us, or is this going to be an inferred field?
I
Is something so my understanding was that the few software that is generating the bike that is building this data would would fill that in based on its identity or its descriptor or, like you know, however, it wants to identify itself scoped by the namespace, and let's not talk about the namespace question that and that like, if that piece of software believes itself to be a proxy like, then it has some interpretation of what the source is, but it would fill that in right and then, if, if this method, if this event is then sent along- and it goes to a bunch of hops right like that- the transport wouldn't touch this fields fields, otherwise it's creating a new event right.
I
It's like a different thing, which of course can manufacture like I mean we're.
Having talked about like security like, if you don't know, if you're not have a secure transport, all bets are off, anybody can make up anything right.
So it's like what how much you trust the other end of the pipe.
Yes.
K
I can suggest that by default the source will be the the guy deserves, like they died gateway in that case and able to have another third option to convey metadata.
It's original source like the host name in the case of HTTP or a host cookie or whatever, but essentially, and then it but then should be open for interpretation that may you may be creating server like a domain name.
You know like the preference will be they be I gave with graphics dot something else, but that will be certain open to its limitation.
C
So I'm trying to figure out whether we want to limit this PR to just async exchange or forced Louie, to go further and say enhance line 172 to make the description a little more crisp.
C
Let's say we can get that debt well,.
I
I do think that this, like this resource term, ended up confusing a lot of people yeah.
I
I feel like source is a better stand-in for what we're trying to convey and so I would suggest.
Like you know, it Thomas indicated that we like, let's have it be source for now and then add clarification additional things.
I
Openness that we might change there with term source source right.
C
I would agree with that yeah.
P
And I can take a a action item.
To maybe add some clarity.
It doesn't look like holes are very common in here, but I can try to glean from our examples and put those in the conversation.
P
Okay, so hold on a minute.
Yeah.
F
I think samples are important here, cuz I, think without us, looking at concrete stuff we're all guessing and.
F
Not thinking through details, yeah.
P
I'll I'll give some examples conversation about what Google does it doesn't mean it's the right thing or what will eventually be agreed upon by the standard, but it can at least I can share my side of the story and others some chime in with their insights from their riders.
C
Thomas can I tag you with an axe item to create new wording for the definition of source, absolutely I.
P
Do you mind if I also suggest in there a field the think might be missing?
I.
C
With that, you can try to group things ever you want.
My only suggest would be two separate things as much as possible because they make it easier to get.
They may be easier to get through if they're, smaller chunks shorter.
It's up to you, how you want group, it yeah.
K
I'm really missing the source identity that I believe that either the proxy or the origin.
You know it has his own responsibility on authentication, but they may want to convey what's the identity of the person originating.
I
Yeah I think they would be interesting to see a proposal around that you're on I think we got stuck with you like you know in these, in these cloud environments, where everything is connected to everything else and it gets hard to sort of figure out what the actual source is, but I'd be really interested in.
If you have a concept that you think would really work, yeah.
K
You know you think about it in many cases like if there is an API gateway, it's already doing, authentication using tokens or whatever, and then it served can inject the header with what's the identity that I've authenticated, so the backend function can do authorization based on identity that insert trust different guy to at least authenticate, and it could be very useful, that's something we do but and we really need it for a bunch of applications to understand who's their identity.
That's issuing this event.
K
Transport is owns the aspect of authentication of that identity, so.
I
Yeah we do something similar, so we just couldn't come to a like when we had prior conversations before this came to github.
We like we couldn't come to like a crisp definition that everybody could agree to so like.
If you want to do a draft of something and then people can chime in async I think that'd be yeah.
C
So you're on can, if you can take that action to create that issue for the.
C
That's fine, okay, so I think what I'm hearing so far is we have action items for follow on either changes or additional properties related to this, but I think I'm.
Hearing more people are ok with the idea of at least changing resource to source for now, even though it may change later.
Is there any objection, then, with moving in that direction?
In other words, is there any objection to accepting this PR as it stands right, I.
F
Mean I, don't really see the value in a change.
We don't have agreement on what we're changing in the details of what this is.
I mean it's okay to say: well, change it later, but I just don't see what we gain by and by doing it until we have more detail so.
C
My interpretation is that, while you're right, it still may be ambiguous at least source is more closer to what people are generally thinking than resource, because resource is just too generic of a term and.
K
It's more consistent now, with the current description, yeah.
M
I think we can, you know, approve the source change now and then later would become clarify more.
What does that mean?
Okay,.
C
So Dan you, okay with that I know it's not perfect, but it's sad.
F
I've said twice but I'm not but I, don't think in that.
Well,.
C
No I died.
Well, I am shooting for consensus here.
This is a.
This is one of those situations.
Where is there something you can live with with these, with the assumption that we will fix it later.
F
That's I mean my whole point.
Is that our assumption is?
We will fix it later.
Why yeah.
F
Are we gaining reaction?
Is it just that we feel like we accomplished something, or is it because we're moving closer to something.
I
So I think the key thing is I saw a lot of questions about resource that were like completely misinterpreting what we were trying to achieve, and so that was the you know.
That was the thing right where, if even if source isn't precise, it's more in the direction so that people new to reading the spec would get the gist of it.
I mean that said, you know, like I'm, not gonna die on my sword on this, because I think we still have only.
F
Think the details that we're missing or we're gonna tell us.
If we are right like we call it, we could call it Apple for all I care.
As long as the details were there, people would know what Apple meant without the details.
I don't think the name is important.
So.
F
We can call it corners, I think.
K
That, even without the details, it will stay source I, think the details are not about.
Is it source or resource anyway?
Resource is a bad name.
It's about explaining further, what kind of source are we referring to at the region or originally well.
F
We the examples, because it is so.
F
To see hey, here's the URI of it on the of a storage object in s3 that that changed, and this is the event- and this is what it looks like and without the concrete samples, an example I.
Don't think we get close to understanding what we're really talking about.
Yeah.
K
And it may be that you know the path within s3 is part of the message.
Object which is refer refer to in the schema, and the thing that is the source is actually as we generated and event telling you something about about its buckets.
That would make more sense to me because then there's a lot of metadata, which is the event or region specific, and that will probably be designed into the schema of the of the message like if it's a DynamoDB right now, then you have a previous value current.
K
You know new van new value, different records, potentially array of objects that have modified, not a single object that have modified to you, know, coalesce, a bunch of events so.
C
Just in order to make forward progress or ease I don't want to rattle on this one more than we already have dan.
Is your concern strong enough to actually to rethink like a formal objection to where the point where you'd you'd ask for like a vote on this, or is it something you can just sort of hold your nose on I mean.
I
I feel like, then, it has enough of a point that, like we should just let Thomas elaborate on the description and have some examples, and it does it next time like.
Is it like if, if it's generating this much conversation than like, let's just define it better and then name it well,.
C
That's my next point was if they, if he does- and it's perfectly fine dan, if you do I'm not trying to be stronger than you but I just want to make sure cuz I don't have to play now.
I'm gonna, say: okay.
If someone must make a motion to formally make a vote on this, that's fine!
Otherwise I'm gonna defer it till we have.
You know either next week's call or we get some other resolution perfect presented to us as.
F
Long as as long as we're committed to making a vote on it later because I mean the whole world is built about around URLs in your eyes, and no one's ever been confused by that.
So the thought of walking away from something that's been that well as this concerns me.
So if we're committed to voting on this later on fine, but just doing whatever we want today, which is accepting that it's just, we have to commit to actually fall.
B
Or not, I mean I, mean I agree with the RI approach and I think that I like the nomenclature source and then, as you saw the model I presented back at her face-to-face in November.
That's basically I've distinguish we're always dealing with multiple resources.
In terms of events and to me, if you adopt the source terminology, we should adopt a target terminology, so the event always has a source and a target, but nothing else.
C
Okay, so just someone want to make a motion to adopt this or doing what I defer it.
No one makes a motion: it's gonna be deferred.
D
And we adopt it and open in an issue that says that we need to address this and then I.
Second.
F
I'm happy with that.
Yes, okay,.
C
Is there any objection, then, to adopting this with the understand that what another issue will be open to her to do the following work?
C
Okay, not a here!
Any objection who would like that action item.
P
It sounds like if I was already gonna.
Be writing the description you can assign the bug to me.
Okay, whoops.
C
Yeah it actually sound like the exact when you already have doesn't it?
Is it materially different than your other AI?
Well,.
I
I think is that the name of this attribute is to be discussed after the prior.
That's crazy.
I
To reconsider than anything else, that's.
C
Where I think before we consider really something.
Thank you all right.
Excellent!
Okay, thank you guys very much and thank you guys for help for getting through those six issues that that's that's really great Austin.
This has been lingering I think maybe for two weeks now, I want to make sure we talked about today, since you put on the agenda two weeks ago and didn't get to it.
H
Sure, yes, you know and since then I'm still feeling like we're, not we're not quite ready to start talking about this, but the the topic was you know what point do we start approaching some building some kind of tooling to help support the specification, so people can start using it today and integrating it with other projects within the ecosystem.
I, don't think we're quite quite there yet so I'm fine with kind of deferring this conversation topic for a little bit further.
Okay,.
C
Just let me know when you want to bring it back up.
I talked about that.
K
We serve started moving over the metadata one thing: I'm trying to figure out.
We placed data in the sort, the first section and then the content type is sort of the backlog.
If you have data, how do you know how to decipher it?
If you don't know, it's served serialization mechanism, so.
C
Say you're on my favorite and open an issue or a pull request with that proposed change.
Okay, thank you very much.
K
By the way regarding the implementation, we can take a stab with waiting like we already have like an emulator for our server list.
I can take the emulator and I'm create a tasting, go like a stub to generate just like those classes, and you can emulate function, calls or no one.
Okay, that sounds good.
All right, I.
H
Know our company would be interested in contributing to that so I mean maybe we could just start drafting out or writing out some issues of some of the libraries or supporting tooling that we'd like to build one place, there's an issues and then figure out who wants to collaborate on them.
K
Who is that talking and Austin?
Yes,.
K
Send you the link of the our desktop, it's really small code and we can just go and change the interfaces to whatever would be fine cool.
C
Okay, before I move to the next item, just wondered my people.
If you have not done so already check and make sure your name is in the attendee list, the beginning of the gender doc, because we we will try to do the roll call again for late comers.
But if your name isn't there I'm gonna forget to call on you now.
C
Hassan Nix on the agenda was the future work items.
Would you like to discuss that today or you want to defer that for another time, I think.
H
It's up to the group here, you know right it's at the beginning of this year, we've we've decided to focus on cloud events and get this specification off the ground.
H
Standardization discussion around the service architecture so now we're making progress on cloud events, everything's everything's, looking good and you know at what point should we start talking about some of the standardizing, some of the other things like a comet and function, signature or common as APM?
H
You know we don't have to get it a say, but if anyone has some strong feelings about, you know when we should start considering this stuff, please feel free to bring them up.
Yes,.
C
One well I was looking through this or considering this earlier today.
I realized that it seems like most of the proposals that people are going to suggest for future work.
Items are probably going to either expand the scope of our working group of the specification or potentially kick off a brand new working group, and if that's the case, I'm thinking, maybe we should do is aside from maybe people adding things of that work out unless they want.
C
But what it really should do is open up a proposal in the WG serverless working group directory, because we haven't direct with our cup proposals.
You made people should put their roles in there and hash out.
You know or work for through discussions, other people to formalize proposal and then when they feel like it's ready enough and solid enough, then they could bring it to this group on a weekly call for us to consider it because I don't think we want to necessarily get into the brainstorming session on this call itself.
C
But at least then, if you have a doc in the repo someplace, then people can hash on that repo there or you know inside there, put a pointer to a Google Doc, whoever you guys want to work, but overall I was wondering whether we should just use the proposals during the original repo as the way to sort of get those conversations going.
What do you guys think sounds good to me great.
I
Also, if, prior to a proposal, you want to do an issue in the service WG, then we could like.
Then you know that would raise awareness that you're working on a proposal or something like that.
Yeah.
C
That's true I could definitely obviously we can put something on the agenda here if nothing else, as Sarah said to raise awareness to it.
Just so, it's not you know miss my people in the flood of github comment.
Yeah.
I
And so that awesome doesn't spend a lot of time.
Writing a proposal and somebody's like yeah, but I had a slightly different idea.
You know.
C
Yes, that would never happen.
Obs!
Okay, you.
A
Know end up to the mailing list right about that yeah.
C
I think it yeah, so I write up a stock someplace that talks about how we want to deal with future work items and put down all the logistics of making sure people are aware of it.
I'll put that someplace, that's good.
All.
M
I'm thinking about you know, I'm working on proposing, oh, like somebody's um application model, I'm sure I start like on a Google Doc should I start start on this github.
C
Anyway, why don't you wait until I get that process to find a little more recent?
That way, everybody follows the same pattern and chances are it's gonna be kind of similar where I described here, which is either open up an issue or open up or request at a document proposal der in our in our original git repo, the service repo.
But let me work on the details, and hopefully before next week, we'll have that in place, and then you can just follow those debts.
You can follow that process.
Does that sound?
Okay, okay,.
M
Oh sure that here the future work items here so that they may leave other people about similar ideas like Sarah suggested we can work together, yeah.
C
Well, that's the whole point of the process.
Right is to make sure people can put their idea of someplace.
Another pillow can find it, so they can all collaborate and not duplicate effort.
Yes,.
K
Yeah I think we also want to have discussions around security, not that I have a proposal for how to security service functions, but maybe we'll start the discussion and create sort of an action items around what needs to be done.
Yep.
C
I wasn't the same category yet okay, so moving on I wanted to I figure.
We might have some time talk about some issues, but I want to change the order here.
Slightly Sarah I want to talk about yours first, so let me bring up the issue with.
While you start talking to it great.
I
Yeah, so basically, this comes from like a bunch of questions in the spec that I felt like came from people who may not have clarity on like what we're actually trying to achieve and how the spec fits into a whole lot of things that we haven't defined yet and so we're in the situation where there's a lot of working systems that use these specific kind of events, and so I was attempting to explain that and I started to write a more complex system, diagram and then I needed some words.
I
So I made a very simple presentation that just defines a few simple terms that if we could just agree on what terms we want to use, then that would help draw a bigger diagram which I think then we could, then that would help us all be like.
Are we talking about the same thing and and get somewhere?
So the first part of this comes from the spec itself.
Right like that, we that the event is commonly used colloquially to mean the data.
That represents the thing that happened.
I
So this was, you, know, sort of prior to getting us into github, who said well, there's an occurrence, which is the thing that happened and then there's the event, which is this specification and and so and then sort of like I decide.
I talk about like some of the use cases which are there's a lot of stuff around.
I
Like you know, somebody makes an HP or RPC call and that changes some state on the server which generates one of these events, or you know, there's also been a lot of conversations about like the IOT sensor, so situation, and we also wanted to call out that, like it could be a non-event right, it could be time passing with something not happening.
All of these things are in scope and that and that some of the stuff that the spec discusses is there's like sort of context and data.
I
But the idea is that, like every occurrence is uniquely identified that it should be, it describes the event.
So that's really just a preamble that covers what the spec isn't.
But what looked in the spec for the new terms, which I pulled the source term from the change that I liked right that, but this is like, but then I think you couldn't talk about it with like what it what happens after they like there's another side of it right which is outside of the scope of the current spec.
I
So the way that the current spec is written is that there's this event that then using things that we have not diagrammed yet can be bound to use the word action from open Wisc.
You know Amazon calls his handler.
Everybody calls these things different things, but I thought action was like sort of a nice generic term for like what you like.
There's the the events that are emitted or generated, and then there's another thing that the developer, who is not the developer of the source and may not even be the developer of the action?
I
Can you know, find together and for the event to trigger an action.
I
So I just wanted to propose, like are these words that are good.
Is this a reasonable sort of description of how we're doing things and then on also acknowledging that, like a we're, all agreeing that this specification currently doesn't cover a protocol where the event is transmitted and there's like a whole bunch of requirements that are currently like sort of outside of the spec, so I wanted to sort of first ask: like?
Does everybody agree?
This is the model.
I
This is a fundamental model, we're saying- and you know, can we agree on some terms that we can use consistently to then get to more the sort of more complex diagram that we don't want to make yeah.
B
I think this speaks the model I've been asking for I.
H
Think it does as well Sarah I'm a huge fan and of consolidating on terms I think we should continue to add these into a single kind of glossary section in the specification, because it will greatly improve alignment.
I
Although action is outside of what like two neurons burn or earlier I think it was your honor who is saying like oh yeah, we want functions.
It was like what the action is is outside of the scope of the event spec, as currently written like how its transported.
K
I've made it I made the distinction between the protocol and the message.
What we have here like II and then I think the Pirkle usually is not used by the consumer, because you know doesn't really care about the address of Kafka.
It cares about the message good point.
P
And then to expand on that point, the other one that I think Sarah was trying to make is that the source also doesn't care about the action that one of the power of plot events is that you can have these lead loosely coupled systems.
You can expose the ability to observe the currents without knowing every consumer of your action.
C
So Sarah in terms of next steps on this I want to make sure that, as we go forward on something like this, what to think is great that we don't necessarily have to worry about keeping two documents in sync or them.
Getting out of sync is more than worried.
How do you?
What do you want us to do in the short term on this?
Is it just to make sure the spec is the right terminology, so you can echo them properly in this stock that you're producing or what do you?
C
What are you looking for people to do?
Well,.
I
I actually went ahead and based on the conversation in the issue and made a markdown version of this, so that if we so if you could look at the markdown thing so that it's easy, that if we change the terms of the spec, we just like it's in text rather than in I mean it's also in I.
Don't I'll have to think about, like somebody would like this picture.
I don't know how to do pictures and work down very effectively, so it has a ping in it right.
I
That would have to be changed, but the goal would be that like this, if we decide we're gonna name things differently, we could then just have a like hat.
This is the sort of bigger context that like doesn't need to be in the spec I.
Think.
H
Syria, so this is like almost kind of like a guide that people can read: that's not as kind of in-depth and technical as a specification, this just kind of explains kind of what we're doing and the concepts involved and exactly.
I
So it would, it would explain the terms that the spec uses in less precise language right that are consistent, but like also address things that are outside of the scope of the spec, but not like I.
Don't want this to be exhaustive, like I think this should be like a few pages max right.
I
The goal is just so that, if somebody is coming to this fresh write, they're like oh god, events I really want to do something that has nothing to do with what we're doing, because they do something that they call with the word event that they could like read it in for talking be like.
Oh, that's, not what we're doing.
Okay, I'm gonna go away or like okay I understand.
The context is now I'm gonna dive into this back so.
C
Sarah lit a possible to reword this slightly so that it looks a little less spec ish and put something at the top.
That says, we're gonna use these terms, as defined in the spec.
C
You pointed to the spec and then the rest of it is just prose that talked about those concepts without actually trying to define it, because I get a little nervous when I see things like event, : and then a definition of it, because that's asking for things to get out of sync and then PRS to get them back in sync, and it's just gonna be a maintenance nightmare.
But it's talking about things in abstract sense.
The way you described it I think that makes perfect sense.
So we look at the sense of the bigger picture.
I
Well, how about, if I'm like link to the actual definition in the spec, because I do like if we rename something in the spec we should rename it here agreed.
C
And that but I am and I think I renamed, probably that often but a slight wording change that might happen fairly often, and those are the things like we're, not missing.
Okay,.
I
So why don't I give an intro that this is really about the pointer to the spec and then and then I will link to definitions in the spec and I'll make sure they have like a yeah.
I
And I like that, cuz yeah I, don't like repeated words yeah.
C
Exactly okay: is this the readme notice we didn't do doc, I believe right, yeah.
I
We were thinking that the other action item I have but I didn't get to is to take the references out of the spec that are like the like.
The things that are the current events, like the the cloud event like things that Amazon and Google and others like started like we're feeders into this, and so the idea is I.
Just came up with this directory name about to be like this is where we can like put stuff.
I
That is the context for this I mean this could go in the readme, but I think it would be better to link it from the readme so that we can also link things like I.
Think Rachel last week suggested that we have like a table of contents and the readme, so it would be like a link to the concepts and a link to the how to start.
You know how to contribute and the working group meetings.
Sure.
H
Yeah we could optimize all that stuff as we go along I think the most important thing is just to start getting this down getting our story straight.
Yep agreed, okay,.
G
Question about the content here: I'm a new attendee here, so I, don't have a lot of the context that, unfortunately y'all are you know talking about in when I think of eventing.
This.
G
This diagram makes me think that I should only make events for things that have specific actions and I'm curious is the definition that we're trying to build up of things that are rare, and you should only event something that you're like this is going to go and do a thing or is something like I'm just going to store it sufficient description of an action, and if it is, can we clarify what action means there a little bit in that?
G
It's not like nests Sara, Lee a notification or make a decision based on this information, but just handle the event yeah.
I
I think that's a good point.
um I think the to clarify what I think I mean and hysteric.
C
Can do it like 10 seconds because we're out of time yeah.
I
So I think that the idea is that you, wouldn't the generator of the event, doesn't know what the action is at the time they're generating the event.
K
Just call it consumer and you're not limiting interactions.
Okay,.
C
I'm gonna call time here.
I
Based on the feedback, okay,.
C
Yes, thank you.
I don't mean to cut us off, but I do want to get the roll call back.
My circular attendant or marked down appropriately.
We are out of time.
I want to be respectful people, but Ben, please if we don't get it covered, bring it up next week.
So let me just quickly go through the roll call again Joe Scherman from Microsoft to you here.
C
Yes, Sam, okay, Girish from SolarWinds yeah, hey Klaus from AP.
Yes,.
C
You here belay I'm Michael from JP Morgan.
M
Yeah, this is me this is Kathy.
You can remove that just the same.
C
Hung here or not, yeah.
M
And I'm here this is Kathy.
Is this.
R
Thing, oh, that's, Kathy, I'm, sorry, Joey, sorry, and what about David P.
C
I, don't know who David P is, but you're I saw you on the participant list.
Okay, is there anybody on the call who does not have an asterisk next, their name in the attendee list?
Oh yeah,.
O
This is Lily, could you add my name Louie furry yep got it.
Anybody.
C
Else all right cool.
Thank you guys very much.
There's a very productive meeting.
I'll talk to you guys next week, Thanks.
H
Using obviously keywords, we got our roadmap in place, everything's coming together, really well.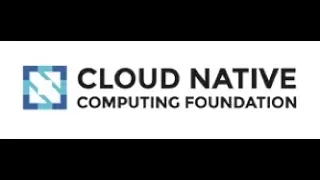 ►
Description
Join us for KubeCon + CloudNativeCon in Barcelona May 20 - 23, Shanghai June 24 - 26, and San Diego November 18 - 21! Learn more at https://kubecon.io. The conference features presentations from developers and end users of Kubernetes, Prometheus, Envoy and all of the other CNCF-hosted projects.