B
Hello, can you hear me yeah.
A
Okay, you know great yesin, hey.
C
Doug, hey Mark.
Are you guys.
B
The only reason I say hi to Doug is so that he'll put me on the attendance.
A
Ever talked to me, I'm used to it.
D
See I can do this properly.
A
All right, can you guys see that oops.
C
Your screen yeah, that's it.
Okay,.
A
Call it's interesting: I can't make the window bigger once I'm, sharing it.
What I'm doing wrong.
A
Can actually name to the list of ten days, I'd appreciate that.
C
Hey Doug, are we doing these calls every single Thursday or was it the first Thursday and third Thursday of each month?
It's.
A
Supposed to be every Thursday I think it was wrong on some documents.
Someplace I think was the TOC meeting.
Myths I think I got that fixed yeah.
C
I think it was, and it's still listed, first Thursday and third Thursday.
Okay.
A
Yeah you're right, okay, I'll get that fixed.
Thank you.
Yeah.
C
I think I've been pointing people to that and it might create some confusion, but I'll I'll make sure everyone knows that it's that we do.
We meet every Thursday yeah.
A
See where things I have a minute and I see Viking man fix that very quickly.
Here.
A
Here hold on a sec to the chat there you go.
A
Okay, PR has been submitted, Thank You, Austin.
A
All right, let's see if I, can keep track of attendance.
A
Right and Steve over you want I.
A
He don't you there.
Yes,.
A
um There are some new folks, I, don't recognize.
Mr.
Hannah Chuckie you on.
J
I'll be on for about 50 minutes for running off.
That's.
A
Fine, just just trying to make a little more official these days, Matt Rakowski you on.
H
I'm on me, okay, I'm, here: okay, alright.
A
All right, let's see one more time, a meeting agenda hastening to the chef, if you guys can add your name to the list of attendees I'd appreciate that.
A
Now, with return just a minute.
A
I'm gonna completely aperture pickles things like pre I, apologize in advance but burnt.
Are you there from VMware yeah I'm here?
Okay and let's see class class.
A
I'm you an excellent Steve.
Oh my god, joy in Mississippi.
You.
A
Let's see I heard route back from service yeah John missile is AP.
A
Cool I think I got everybody else on a spreadsheet already come on.
No.
E
Don't tickle court me and.
A
On the attendee list, please add your name to the.
A
Me to keep track that way.
Yeah.
E
Thank you.
The link I can only read comment.
Yeah.
A
That's fine decide.
Your name has a comment.
Let me quickly get the Google guys Sarah.
A
So a menu there- yes I'm here and Rachel, just don't double check.
A
And William yep I'm here, alright cool, okay, let's circle back around later to catch it up any late, comers or just a not yourself later during the call.
Well, it's going to get started.
What it's been all time, don't roll call I mean so the scroll the screen here.
So there's the agenda?
Well, yeah!
That's a big one!
Okay, so is this a gender look?
Okay to people is there anything people would like to add or modify.
A
All right not hearing anything moving on, because.
C
We have some a lot of new people here.
It might be nice just to kind of recap.
You know what the service working group has been up to and what we're focused on now sure.
A
Okay, so for those of you are new welcome, we are now we in the past.
A
We were very much focused on producing a white paper for the scenes, Jeff, basically stating our view of what the current status of server list is in the community and particularly have a set of recommendations for what the CNC has to do next and one of those recommendations was to produce a specification around event format to try to get some consistency in our ability around processing events, or at least so, the format of event, so it makes it easier for people to code to it.
A
So that is what our current focuses on these days is the event specification itself.
A
We do have a document near the top of our agenda, whereas it's good to do this future work item like for additional things that we may want to look at in the future, so feel free to add additional things into that document.
If you wish- and we will talk about which things we want to work on, as things are added to that document, in fact, I actually forgot to checked it recently.
Yes, as right now, we actually only have the event format.
A
We don't have anything else in there, but I know some people are eager to add things to the list, so feel free to add that and then we'll add it to an upcoming weekly call to discuss what everyone to work on those is maybe on the call who think I missed something in that summary and I must add something I think.
C
That was pretty good duck.
You know the only other thing I'd add is after the working and the white paper was finished.
It seems like there's a lot of general interest within this working group in coming up with some common specifications for surveillance concepts, and we've discussed this a lot in the past and I think that that seems like there's.
That's where the most interest is within this group right now, and we just started with it a common way of describing events as like the first thing to focus on on that broader normalization or topic.
C
So from standardizing events, you know, we've also discussed how to standardize a service function, API or a faz, API and I.
Think we're probably going to investigate those topics soon, but it depends yep.
A
Married I know any would ask, is that you do if you would want to adjust those.
Please add them to this tool list here.
That's where we're sort of keeping the backlog of things we want.
If you want to compose or obviously just add, two lists to the agenda and there we go future calls well, okay, moving forward, then a I Kathy.
Are you on the call or someone from Iowa on the call.
A
Okay, so I think I don't hear any, but I came read the gentleman who she said may actually report status on the trademark search.
So if neither one of them are on, that's gonna make that a little harder to move forward for that I could.
J
Give you a quick update, both open, eventing and cloud events, we're fine, so it's you could use them both if you wanted to so just pick.
One cool, excellent.
C
Chris, did you look up the in the trademark database and just make sure that they yeah.
J
We reached out to external counsel and asked so both were fine, so.
J
Be clear because it was open, eventing and oh cloud.
Events.
J
Events, yeah were the two that Kathy reached out to me on.
If you pick one, we could go forward and and kind of do a formal registration if apart, but just please amongst yourself, just pick which one enroll of it get it excellent.
Thank you very much.
I did.
C
A little bit of looking around and for those who are new to this conversation, the this common way of describing events or a common event format was previously titled open events.
In our last conversation, we were entertaining a new title to help make it more more interesting and that new title was potentially cloud events and we agreed to go and do a bit of research to make sure that that name isn't taken up by any prior IP or associated strongly with anything else.
C
I also looked around briefly, and the only thing I noticed was that, when you type in cloud events, you'd get there's a lot of search results related to basically events, conferences, meetups pertaining to the subject or the category of cloud, and we will be going up against that.
But I don't think that's a big deal at all.
A
All right, any other questions, comments.
Everything.
G
Austin, maybe more than that it was yeah.
I didn't get in part to make it more or drive some more interest around around the project based on the name, but also in part, because the way that they get a repository for all the events was already claimed.
C
That was part of it as well, so.
I
I'm just curious how you like I've, when I started getting involved in the in a event-driven server-side event-driven programming, space I did trying to do a bunch of searches, and it was very interesting to read about all the conference's that are doing odd stuff.
But it was very hard to find the information about who was doing this workaround server-side events.
And so how do you think that this could be mitigated such that you know like systems that there could people would easily discover this.
I
It don't looking for if they hear the term cloud event.
A
So can I ask that we actually defer that discussion till we get to this light light a mine in Genda.
A
We kind of kind of delve into it a little just because I was going through.
The a is from previous call.
I just want to see if Kathy was on to talk about it, I mean granted it's coming up very soon, but let me just quickly jump over the white paper status.
Now I'll get back to this okay, so just the finger would have to stay on the white paper status.
A
I did lock down the document of with accession for the Linux Foundation editors, who want to do one last final pass through it, for hopefully just minor typographical changes, but otherwise the document is done. Hopefully they'll finish, that's within the next day or so, and then they'll ship it off to whatever group they have to make this into a formal publication and clean it up for PDF, printing and that kind of stuff, all right.
A
Okay, so now sorry Aaron yeah, let's go back to the open event thing and discussion there, so interesting, so go ahead and raise the question then again.
I
Well, so the question is really about um like if somebody hears like oh wow, this is exciting happening around continents and they, you know, I apologize for the Google search on behalf of my company, but like is that do people have like you know? How would we mitigate the confusion around conferences or in-person events versus application-layer, five native server-side events.
C
Yeah, that's a that's a good question I, you know.
Hopefully this turns into a thing that has strong traction and we can really show up in there in the initial search results and people could find us easily.
You know, we've discussed, you know making promotional material around this.
We already have a website up for open events, but we could change that to be cloud events, and it should be like the single source of truth that will hopefully rank highly in those search results.
The github repo as well.
C
You know, as as long as we get traction around that like that ranks highly as well other than that I.
Don't know it is a concern I'm, not sure if it's a super big concern, but definitely something to be aware of.
A
Yeah I'm, to be honest, I'm feeling any of the names that have been proposed would probably yield a pretty big search result set, so I may be in trouble, no matter what we do from that perspective.
Yeah.
I
And actually, you know like scrolling down on the page like a CNCs proposal, if you search for it and then sits on the first page, so yeah.
I
That actually I just need to look so yeah, so maybe just a matter of you know we all start using it.
Well, yeah.
J
And DLF and CN CF will definitely market the hell out of it once you come to a decision.
So don't worry about that.
C
Yeah I noticed that if you type the cloud events without a space in between it, then the CNCs github repo shows up in the results.
But if you put a space in it, then that's not.
That's.
A
Kind of cool- that's neat, okay, so it sounds like either.
Name is okay um and I.
Don't s I want to open the door to why for alternatives, but it does sound like we are sort of narrowing down between open event, a and cloud events.
A
Is that a fair assumption, or is there any concern with basically voting them between those.
C
Two yeah just just some initial context for all the newcomers.
We have cloud events, io and I, think cloud events org that we could use and the github repo is what was it Doug?
Is it get up, calm, slash cloud events, you.
A
Think what like cloud?
No noise, I, don't remember if.
C
We were gonna go I, think it was actually without a yeah.
C
Cloud events all when work, yeah.
J
It's without I own it so living.
C
Thank God for Christmas squatting abilities.
A
Right so we own that at manna and we own cloud iCloud events tada.
Oh, you said right.
C
Cloud offense thought I: oh I, oh and klara-vince dork right on open events, we own open events- I, oh and actually we do have github.com slash open events.
However, github.com slash open events.
All one word is pertaining to some other effort right.
G
Think my only ask from last time was: it would ideally have the same name for the website URL, as well as for the github repo.
Ideally- and that's probably, you know, that's in part, what's causing us to question this today- is it today, it's opening events that I have open events for the github repos already taken.
G
Did we check on the repo for open, eventing.
A
Open, oh well, we own an open event thing.
Don't we yeah we're using it right right.
C
Yeah, that's our current one right, yeah.
A
And, and so silly I actually share your concern, that's one of the reasons who I'm leaning more towards cloud events, because we can be consistent over there I think.
If we go with open event thing, there are some people who would like to have the spec still be called open.
Events and I think that confusion is gonna lead to some problems for us.
H
Sorry I didn't hear the beginning of that.
There's another product of open messaging, then open events sounds like listen to that.
Instead of something different.
G
You know right I think they could go eat, that's a good point.
It probably could go either way either.
It can feel like it's of the same genre of effort or it could be computed between the two and I'll.
Add that there is another turn around open and metrics, which we briefly discussed on this call before, which is a distinct effort, but falls into that same genre of open something.
C
The other point that was raised on the last call from Brom from Microsoft was that he was a bit concerned that cloud events would be perceived as kind of limiting the use cases when this topic is actually very broad and not exactly cloud specific.
C
So just reiterating that point, as we two factor in as we as we vote on this and and real quick Sarah asks a question on the Google Doc.
Who is we because we wrote like we said we have cloud events that I up at events org and since we have Kris on the call right now, I'd actually like to ask Kris this question.
You know where it looks like we're incubating this, this effort inside the CN CF or just doing it with clothes yep from the CN CF.
We have these assets where.
J
Do these go so you know my my assumption is this would be done under the auspices of the working group with the intention of bringing it to the TOC to make a formal project proposal, since it's under the operation of the working group, I'm fine having the CN CF hold the assets, including the github domain and so on in the short term.
So hopefully that answers your question.
J
Okay, so we would just we would do the domain transfer dance when you're, ready and all that jazz.
If you decide on cloud events.
A
Sounds good in Austin you actually technically only dot, IO and org right for cloud events, yep!
That's what I thought!
Okay I just wanted to make sure we can answer Sara, directly: okay, okay, so.
I
You have that, but we did intend to transfer to see yeah right absolutely.
C
So whatever yeah I just need some clarification on who to trance.
Now it sounds like Chris, no spur it over to Chris and as soon as we settle on the name, I'll take care of that right away.
Yeah.
J
I'll follow up over email, it's fairly simple, I'll, just hook you up with our IT folks to do it.
A
And before I forget, because I will forget if I don't say now Sarah.
Thank you very much for taking notes.
I appreciate that okay, so moving forward, since we don't have a formal governance process in place for voting and stuff like that, let me ask this question: does anybody have any objection to going with cloud events, because, based on what I'm hearing so far, I do think there is a slight preference for cloud events.
I
So that's my preference I do think that it would be a good idea to address this alternative use case concern because I think that I'm definitely seeing that there's people have like on trend news cases from my perspective that doesn't present a problem with hilum cloud events.
Like you know, JavaScript was not actually related to Java at all.
I
Yeah aim to be falling things because Java was a cool new language in the 90s, um and you know a bunch of us thought that was pretty weird, but you know whatever it didn't actually present a problem, so so I think that cloud conveys like a future forward-looking and a.
If you use these cloud events you might be on prem, but then you could later connect to the cloud and like personally, I think that is a plus, not less.
Okay,.
A
So if you have any objection to going with cloud events or yeah mist up there, you have any objection, quick, the connivance speak up now, otherwise that it's gonna be the general.
That's gonna, be the decision bite.
What's the word I'm looking for unanimous consent consensus.
Thank you.
A
Starting to think the Robert's rule of order kind of thing anyway, so speak now or forever hold your peace.
G
Open events or me that long is war, inclusive I haven't heard what I've heard some some things taking away detracting from crowd events, I, haven't heard anything detracting from opening venting.
The open events has whatever momentum.
This effort has today is attributed to opening events and not not something and not cloud events.
How much momentum that is!
Is the question, but so are there any one of the attractions from the opening I think.
I
Some time and again um just you know, this is just my personal opinion like I.
Don't think it says anything, it's just an open events could be used in a proprietary situation.
um It's just a spin, it's a specification for for interoperability and, and so like, there's been already confusion between all the different things that call messages, events and I think coming up with a different name.
It you know like I, don't know it also is meaningless.
I
For me, it's something it feels like something that is different enough, that we could attach meaning to it, whereas open events feels like it's too easy for lots of different things, that people like messaging things and want to attach themselves to open events and thanks not a huge thing, I wouldn't like I hate either one I mean you know, I just leaned slightly towards the lot of it.
A
Anybody else want to comment on the lease question: yeah.
K
I agree, I think it's too ambiguous I think that too many things attached open at the front cloud is still kind of that wrong.
But at least it takes a stand that we're in the crop cloud ROM and leave us room beyond just naming after something functional.
So you can expand into all.
A
Right, thank you, Matt.
Any other comments.
C
I'm, leaning towards the cloud events I think it's feels a little bit more specific, which will actually be helpful.
I left a story of cloud offense, you know coming out of the CN, CF I, think that's that's nice, otherwise, I think it's just traction.
That's gonna make all the difference.
I mean when you think of the word The Beatles.
You know what comes to mind.
It's not not really an insect.
It's mostly the band.
H
Which has nothing to do with that.
C
Word but anyway, so yeah I, think cloud events is fine.
In my opinion, okay.
A
So Li were you from just asking the question in general: are you actually objecting I think.
G
I was just giving diligence estimation: okay,.
G
Actually, the last thing that Austen and said about the scenes, the first word in the scenes yet being cloud and there's things on there that resonates yeah.
C
Okay, so I think this will put a smile on Dan Khan's face and.
A
That's all that matters yes and.
A
Right so one last chance any objections with going with cloud events.
A
All right, we are done excellent.
Thank you guys.
Very much big decision made alright.
So next on the agenda is governance.
A
Mark would you like to talk to the changes that you recently made I believe the changes are all in this voting section, the first couple bullets. Maybe you could talk to the changes you made sure.
B
The issue that we were curious about after reading this was that there's we didn't want to have any one company having a lot of people, show up just for the voting and then be able to to rigged the voting, and so we decided that we wanted to have one vote per company and then have a way to be able to track that in the spreadsheet.
In order to say alright, who can actually vote on these things?
And how do we keep track of you know?
Who's been actually attending and participating in the open eventing.
B
So the thought here is that again one vote per company.
We will allow the the company to assign a primary voter and then a you know, because people need to take a break or have other meetings.
We would allow them to have a secondary representative and/or if they couldn't make it for any of the voting that was occurring.
So that was the question at hand for last time and we proposed some some additional wording into the voting structure of the spec or of the governance.
B
In order to take that into account so I, you know I'd love to open that up for people to comment on it.
A
And so I think the idea here is for companies, you have a primary than an alternate.
It has to be designated based in advance and then either one of those two people are having their presence on the three out of four calls gives that company voting rights with the primary person getting obviously the you know they were the right to vote, and there they're not there than the alternate steps up to it.
A
What do people think about that?.
I
I I mean I think that generally is a good idea.
I think we also wanna like I, would like to see- and we talked about a while ago, when you're working on like wanting to have- or maybe it was any service working group conversation I wanted to have people who are using the events right, like the the application developers represented or people who were like the ecosystem right.
I
So a lot of the you know, the interest around creating specifications and creating interoffice is to create an ecosystem of tools as well as fostering you know, accelerating the adoption of these cognitive technology, so so I want to make sure that we include those folks.
Yet we also don't invite a lot of looking rooms who are not actually doing any more work with these technologies, yet want to talk a lot so so so I, don't know how to balance that.
But it would be great to have some kind of like that.
I
Attendance at meetings is not the only indicator that somebody's involved I'd like to see like some weight to people who are actively working on code that implements this specification or actively contributing use cases, or you know indicating that they will adopt this technology or something so.
B
Don't believe that we were trying to prohibit people from from participating based off of this, but when we were wanting to make decisions in voting.
But that's that's what we were focused on with respect to only having one vote per company, but in terms of participating in the calls or anything else.
We want that to be wide open.
I
Just raising the like, so this is the governance here, so I guess the question I have.
Maybe this is I did miss a few meetings like what does it mean to be a working group?
Member so.
A
Keep in mind this is strictly about.
If, on the rare occasion, we have to actually take a vote because we just cannot come to a consensus.
How are we gonna?
Do the voting right.
I
So this is my question naively what what is a a working group member like is this: are we just saying that the working group is whoever shows up.
B
Say a working group member is anyone that shows up and participates in the calls and.
I
I guess I was saying that I would like to see people have more participation than showing up in the calls in some way.
If.
A
You can so so I think what you're asking for is interesting.
It's going to be a challenge, though, to axe.
We put that into very formalized language, though, if, if you want to take the action item to come up with some language to to augment this proposal, I think that'd be great, but I think what you're asking for is is a really difficult thing.
I think.
I
I have my ideas: I'll I'll propose something: okay,.
A
Now is the is that is your ask.
There is something that you would like to block the adoption of this pull request, or can we do the pull request or move the code crest forward and then augment this later?
Once we discuss your your alternate, your additional text, I.
I
Have no context for why we why voting is a priority now and how the governance models work so.
A
Like I said, I'm hoping we don't really take votes very often.
However, if we do decide to go with a down the path of allowing people to vote, and it is based upon intense meetings, then people need to understand that as soon as possible, because the current thing that we're shooting for is three out of the last four meetings, which means people need to know whether they have to show up otherwise ignores voting rights right.
A
So we got to kind of know or let people know at least couple weeks in advance, so Mike so Mike, actually I.
K
Think I think that one thing is having a document I mean.
If there is any move towards the governance model, it should be written down someplace.
So when people come, they know, you know what they're getting out of the meeting and what they need you to have their vote count or whatever so I know that you Doug you've taken a lot on yourself where you're moving in that direction to create a document government's document.
Well,.
A
That's what this is.
It is a governance document, basically in fact before you said Matt, so that people understand the rules and hopefully we never have to.
You know get that formalized but ifs.
If you know things get contentious, you have to have the rules that everybody understands that going into it all.
I
Right yeah, like yeah, coming up on this meeting, I wasn't I, didn't know where to find the agenda and, like you know it was it was it's not very discoverable at the moment, so I think having stuff written that is great and then likewise, if we're gonna like make up you know so yeah I mean.
Does everybody feel like at this meeting like we're well representative or whatever?
We think this working group is enough that we would should accept a job governance model.
I.
A
There was someone else trying to say something in there as well, but that William yes.
L
Yes, I was just gonna, make a comment that we have been discussing.
This I think for the last two or three meetings at least the overall idea of the governance and- and this particular four request- I think it's been there for a while as well I think that's pretty much.
What you're saying that attendance is I, think required to evaluate this and and and that's why I think listen life from my perspective is it's good and if we need to change it's fine, but just submit the PR and change it right later.
L
What I'm from from my perspective, I'm, okay and it looks like a good model to start with.
K
Yes, I guess my confusion was this is being checked into github as part of open or venting.
So this should, as document reside someplace more at the CN CF level.
Well,.
A
This is for what it's for this this group writes for the is the governance of are going to work around the specification, but.
K
But in terms of the work group, the work group scope will go beyond open, eventing, so shouldn't the document live at a higher order, place no.
A
The I, so my understanding is that this governance is just governs our work on this particular specification.
If people propose additional work items like additional specs or libraries, or tools that aren't technically under the scope of the spec, then there are going to have their own governance model.
A
Something, as are my assumption anyway,.
A
You cut out a little there can't repeat that, so.
I
Yeah or we can decide that this is the governance model of the service working group in any project that we foster and save ourselves.
Some time later, we.
A
Could I mean we can definitely raise this up at some point, but to be honest, I'd like to try to tackle one hurdle at a time, so I think that's a broader issue, because I'm everybody would.
A
Readiness as I say for everything we ever possibly produce on this workgroup.
Here's the here's, the working model, we're gonna, alright, here's the good respond, we're gonna have that, maybe what we end up with, but we haven't talked about that up until now.
Oh so now the discussion has been for the work and the specification does this governess model fit and we want to broaden the scope.
Then I'd rather address that as a separate issue with a separate discussion.
K
Well, I think that's we had sooner or later because I mean you're already had the gendered day talk about what it means to be a member of the workgroup, and you know you have to be prepared for a larger scope.
I think you are a discussed, legger scope.
A
I'm not sure that's true, we talked about possibly doing other things, but we haven't decided to do anything else yet so.
K
Rapid guillotine being inclusive of people who are not in the workgroup and things like that.
So.
A
So I'm trying to struggle here on whether the the the issues that are being raised are are significant enough to block trying to move forward with this PR.
Or do people want to make concrete that Justices PR before we consider adopting it?
I.
K
Guess what why is the problem saying that that's the governance model work group?
Why is it have to be associated with just a single spec and be done with it?
I mean if everyone's in agreeance want to make it the general and then we're good from the other side.
If, if there's specific things about this spec or a certain scope, then they have to limit the the general governance model based upon that work out for I know.
Why not?
Why not bite the bullet now so.
A
They don't want to say, there is no reason we haven't talked about.
It is because we just haven't talked about it.
It's all I've been talked about in the scope of the spec, but I'll ask the question: what do people think about making this the governance for the entire workgroup itself I.
G
Think they're, working with we've discussed in the past, about breaking out into smaller working teams, focused on specific things.
The first one to come up is his events.
There are other backlog sub tracks to potentially crop up in parallel, like it's somewhat lower risk.
G
Do this to accept a governance model for yeah I guess I would refer to this as a sub tract right.
Now it's a single track that we have to try that out and there's nothing preventing us from sitting.
This works augmenting.
It is need, be over time and just reusing that model elsewhere, I'd like to to make a decision.
Now, it's a bigger one for the entire workgroup to test it out on cloud events is a smaller risk and.
K
Mean this company smile is not like any other smaller scene, it's like half a dozen other standards, org, so I, don't know why we can't injustice, adopt it for work and just make it better, be a blanket.
So.
A
Anybody else want to comment on this I.
C
Don't have a super strong preference, I I feel like we can update this as we move along and face face new problems, I, definitely empathize with some points that Sarah raised.
You know we have open events that I, oh there's a newsletter on there and this you know well over under people who've signed up and they're coming from so many different walks of life or industries.
There's you know this events.
C
Topic is broader than serverless and we're gonna get a lot of different types of people in here that want to make sure that we're we're inclusive of all those types of people, because this has broad ability to appeal to a lot of use cases, but also we have you know we hone in on the people who are focused on this full-time.
So just you know anything, that's inclusive that can bring a lot of people under this tent, but help us operate efficiently.
Sounds great to me other than that you know.
C
If this is the working group governance.
That's fine with me.
This is just open events.
Governance!
That's fine with me for now and I'd be interested in seeing some other proposals later on how we could just improve upon this.
Okay.
A
Okay, anybody else, okay, so I think there are two different things here.
One is whether this PR can move forward or whether we want to make additional edits to it and I'll talk in.
The second point: is that its scope?
So let's, let's do these one at a time relative to this PR?
A
How do people feel about it?
Do we want to move forward as is and look to possibly merge it with the is up with the understanding that people can submit PRS to augment it later, because I think it was one you mentioned earlier.
We, this has been discussed several weeks now and we kind of it'd be nice.
If we get this behind us.
A
Okay, is there any objection to adopting the PR as it currently stands?
Hopefully, everybody read it all before the enoy new stuff.
Is this first I think like through the three or four bullets under voting I.
H
Have a slight issue with it: three out of four meetings.
H
You can't each individually separately right, say.
H
Count each individual from the company separately.
M
So it's for each one of those, it's three out of four!
No it's!
If, if the primary or alternate attends three or four.
H
Let's assume the primary tended to two and the secondary didn't: does it count to be out of four?
Yes,.
A
That's actually four out of four yes yeah.
H
Okay, so it's not very clear from this.
M
Any of their assigned representatives attend three out.
M
And it could be either the primary or the secondary, correct.
A
That's why it that's why we stood, we said assigned representatives.
H
You're not so, if you think it's it's accurate in that fire I'm good with that.
Okay.
A
I mean obviously, we could take additional three hours later to tweak the wording if it is unclear.
I think at this point is more about getting the the general agreement in place or they high-level concept in place.
We get wordsmith later.
If we need to okay, so ask again: is there any objection to adopting this.
C
I'm fine with it Doug with the understanding that we can modify this later to address issues as they arise.
Yep.
K
That's true about just about everything yep, it is very difficult for a modifier is the same voting pattern, votes.
G
And one of the things we may want to update later there to be more clear about is what it is, that someone's fault, then than someone who has voting privileges falls out of privilege right now.
It's implying that.
G
That would be after missing three meetings in a row.
A
Probably no to two meetings: I, don't know, I can't do math right now.
L
They don't you three out of four.
A
Three LS for then they vote out.
Then they fall out of voting rights.
That's right do.
K
We reference the calendar where, by which meetings are tracked, I mean because their music, canceled or meetings get for holiday purposes.
A
We look, we will keep track of it and basically, right now the spreadsheet and or we know we have some of the mechanism will switch over to that.
But do.
K
We link to that spreadsheet and or calendar yeah.
A
In fact, it's actually right here just.
H
Need to take an account at our Ola days, the Jewish ones, on a different dates on than the American ones.
I.
A
I-I've heard I think if I remember correctly um in other standards bodies, I've heard of people for only asking I can't wear the Reg word is to go on the hey.
It is for something.
K
Like that, even that sees about leave.
K
To you, that's fair yeah, so.
A
Maybe we shouldn't look at everything.
K
And then the group has to approve a leave of absence by vote right.
A
So I think that I think there are mechanisms that we can add to cover that, if necessary and I think those kind of changes with you very welcome.
A
Okay, again I'd rather not grapple too much unless there's major objections so again, any objections to adopting this.
A
All right cool look make that so thank you guys very much.
Moving on to the PRS, Austin I believe PR number four is yours: if you'd like to talk to it, I think you may have made some changes recently.
C
This you know we we've been discussing laying out a roadmap for this effort and it's a very simple roadmap right now.
I did an initial draft before the last meeting.
I did some very small revisions before this meeting and those revisions were really just to kind of move a bit faster, because I think we could, given all the people who are involved in this effort, do more things concurrently.
C
But essentially, if we're going to go through it, real quick in January we're, you know, establishing governance, contributing guidelines and initial stakeholders, we're also drafting you, know, educational materials and how to become a stakeholder, how to become involved and educational materials on use cases and hopefully using those use cases to help hone in our focus on on what the scope is.
The initial scope for this effort we're iterating on the first version of the specification.
C
All this is happening in January in February, we're going to continue to iterate on the first version of the specification, continue to draft educational materials on use cases and start to investigates, collaborating as investigate types of supporting tools necessary to help people, use the specification or easily and integrate it with the ecosystem, and hopefully, by the end of very given that we've we've already kind of established some or a lot of the this common event format.
C
We could finalize an initial version by the end of February that allows us to really kind of go full steam ahead in March on authoring libraries and supporting tools to actually enable people to get hands-on with the specification and start using it in their applications and give us feedback and all that so in March. Hopefully, we could be drafting documentation and user guides as well and start.
C
You know, building out promotional materials for the effort websites, you know, logos anything April continuing to collaborate on libraries and supporting tools to use to use a specification continue to build our promotional materials and in May.
This is kind of the the big event that is driving a lot of this, and that is cloud native.
Con Europe happens in the beginning of May, and it would be great if you know we could announce this and talk about it at length that cloud native con Europe talked about our progress.
You know who knows.
C
Maybe we can even get this thing accepted into the CN CF before that, so but that's it and at a very high level.
We continue to work on this and refine this roadmap.
Honestly I think we can move a bit faster than then what this lists, but anyway, this is just a start at the roadmap.
Let us know if anyone has any thoughts or feedback.
A
Any comments or questions.
F
Believe this roadmap so I put on the agenda.
Sorry I've got a lightning talk on what we're doing here in the CNC f working group at servos, coffin, February, so I can add a bullet here.
If we want to announce anything specific besides, just invite you to people to participate, I, don't often, if there's anything suggest me.
F
Yes, the the date of that of.
C
Service confidence is that early February, February, 15, February, okay, yeah I, think, let's see it's like a month from now honestly I think we can make a lot of progress and you know you should have some interesting stuff to talk about.
I.
Think we could, you know we'll move the website over.
C
You know, I think one of my biggest focuses personally or something I think it's usually important is just building traction around this effort and if you're gonna be able to talk about this, then let's make sure that everything is very clear on kind of like what the story is behind this, how you could become involved and where you go to look and actually be involved.
So you know I'd, say that's kind of first priority, I think other than that.
You know I.
Think we'll.
C
You know we already have a version of the specification we'll continue to iterate on it, and you could talk a bit about that as well as well as the use cases so.
A
Rather than having people submit pull requests later on it for every single conference that comes up I'm wondering whether obviously putting the ones that are specific to the CNC effort kind of important, so I thought those door okay being in here, but I'm wondering whether we should just create a wiki page.
That way, you don't do the PR process to list out all the possible events that we should be talking about this out just to speed things along.
F
So there's a wiki right associated with each github repo right it kind of uses a staging area for stuff that doesn't go through the formal approval process.
It PRS yeah.
A
This I just yeah I, don't do a PR every single time, new comments, pops up, cuz, there's a new conference every week.
It feels like it so.
C
I'm, a fan of that anything we could do to coordinate promotional efforts.
Speaking about this is all supports.
One of the big priorities in my mind and that's gonna- build a building traction around this, so yeah.
That sounds good to me.
Okay,.
A
Overall Austin I, like the the way you've put in here.
My only request before you look at merging the PR is that you address the comments that are in there.
I get a lot of antsy about PRS, getting orders without with comments that have yet to be even commented on.
Even if it's I, don't like your comment, go away.
C
Know if I'll handle it that way, but I will.
A
Okay, I appreciate that it's just I, just I just go in easy about uh nature comments.
D
Question one is the the date for you guys, you're gonna plan on doing the merge.
Just wanna make sure I get my comments and before you guys close it off leave.
A
If all the comments were dressed already, I would ask two to merge it right now, but because they're outstanding ones, it won't happen until next week, soonest got.
A
And that's that so that's the pattern I'm trying to go to is to try to put PRS on our agenda that seem to have general consensus all comments.
A bit addressed and I feel like the right emerge, because I don't want to do too much discussion in this cause.
We can avoid it and that you'll do offline discussions because I think that's more productive.
A
Okay, any other comments or questions on this one.
Then, okay, we have seven minutes left.
There is another PR, this one I think all the comments were address, and maybe this one go fairly quickly apologize who's.
This.
E
Look change, that's an in terms of the meaning that it relates yeah.
A
I think it's more of a tactical change is not a semantic change.
Correct, yep, yep and I will point out that there is one I think we have our very first RFC 2119 keyword in there May.
A
So obviously that's an important thing so make sure because that's normative, you know.
A
People a chance to look this over, but it seemed fairly straightforward, uh so we might be able to close out this one today.
A
Any questions or comments on this one.
A
All right not hearing any, is there any objections, unanimous consents on agreeing to this PR being merged.
A
All right done, thank you guys very much.
Next on the agenda duck.
C
Oh yes, I just added a comment, real quick kind of related to that the last agenda item.
You know a few stakeholders before joining the service working group put together the first version of the of the specification that's currently in the repo whoa.
When we had those meetings to talk about that, we never got into names.
C
Actually what we don't start naming things we kind of addressed it a little bit what we really just focused on kind of the use cases and the things that needed to be in this common definition of events, but like what property, what what names are used?
What what the names of the properties are.
C
We actually deferred that whole conversation, so I'm just I'm making this explicit, because, if anyone's looking to get involved- and they think that there could be improvements made on the names that were using and the vocabulary that we're using within this to help make this effort easier to understand more accessible, then that's a clear, a clear place to to contribute yeah.
A
That's a good point and I'd like to like the Brian a little wider and say that my opinion, technically, the entire spec is open for a PR.
So anything you you want to see change go ahead and try to PR it, and then we can discuss it.
Yep all right, Thank, You, Austin, four minutes left Austin you!
Maybe you could just quickly introduce this one I, don't think we're gonna have time to approve it because it just was added a few hours ago.
Well, you could quickly talk to it sure.
Yes,.
C
So part of this is this effort to kind of build traction and make sure everyone everyone understands what we're doing, and why is listing out some clear use cases as to what you can do with this I've started drafting up a series of use cases.
This isn't finished by any means, but it's a start.
So if anyone has any comments, thoughts, please add them into this PR.
C
Initially I did try to fogive inthis as the serverless working group and also given the fact that events is broader than its serverless I did try and shape the initial use cases around and a more serverless serve less use cases.
So there's that's something that I kept in mind when I started.
Drafting these out so there's stuff in there about enabling or making service architecture is easier to create making functions as a service more portable.
C
So that's just you know, that's the reason why some of those use cases are at the top.
We could discuss whether or not this is the best approach, but you know given this as the service working group and given we're, we all have likely a strong service bias.
I thought I'd start with those.
A
Any comments as I said: I, don't want to say mergers right now, because it's just was added a few hours ago.
If I have any chance to read it, it seemed fairly straightforward to me.
C
I'm gonna continue adding to this, and you know we could.
We could keep discussing it.
I think this is kind of a more of a longer term effort, but an essential part of why we're doing this and and what you can do with it.
Yeah.
A
Okay with that I think we're basically at the end of the agenda, but before people drop I want to make sure we go back to the roll call and John Mitchell 81, yep and Curtis from right, I'm, sorry, Jim Curtis from Red Hat.
A
Jim: hey what about David Lyle from Intel.
A
Okay, if you're anybody else on the call who does not have an asterisk next to their name in the attendee list.
This.
A
I'm on, thank you very much: okay, yep!
Okay!
Is there anybody on the call who does not have an asterisk next to their name would like to be recorded for attendance, I.
D
David Baldwin spunk, okay,.
A
Anybody else he said was spunk right.
Yes, buddy else, all.
A
Reader from Oracle look at your last name: Travis reader.
A
You, okay and we'll talk about how I reached out offline to people to find out who people want that's their primary versus alternates.
If it's not obvious to me or spice I, don't know just to confirm anyway, all right.
C
And Doug, one quick comment on this: I think that some of some other people who were involved initially with this effort got a bit confused by the meeting.
Cadence of this call so I understand we're trying to you know, track attendance right now, but I think we haven't set up.
We haven't communicated fairly like how how these meetings operate.
Early I haven't some of the initial stakeholders.
C
I just want to call that out as we as we start doing this so, for example, Sarah over at Google's super excited to have her continued support and involvement in this effort at Google was one of the first companies to really instigate this whole effort.
It was under Sarah's leadership and her team, and you know this is even though this is the first service working group, meaning it that she's attended.
You know her team was heavily involved in the early days.
Same goes with Microsoft and even Amazon I.
Don't think.
C
Microsoft was aware that this was happening today and Amazon I just got to check in and see see if they want to continue to participate.
Yeah.
A
No, please do reach out those folks.
Let them know that we do meet every week and, like I said, hopefully, we won't have to take votes very often so attendance tracking.
It won't be critical, but you never know what might happen so they definitely watch on to attend.
Yep.
C
I'm I'm all for this basic governance model right now, I agree.
It's the right way to do things for now.
I just want to call out that there's a bit of confusion that is setting us up for a slightly rough start, but that'll get that'll, get fixed, yeah.
A
Luckily, would all have too many peers through you, yet so, okay, all right cool without a believer over time, I apologize for going over one minute!
Thank you guys very much and we'll talk next week good day, everybody good.
C
Thanks.
Thank you.
Thank.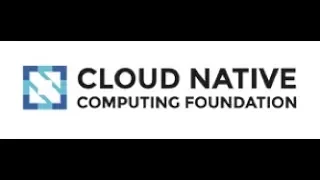 ►
Description
Join us for KubeCon + CloudNativeCon in Barcelona May 20 - 23, Shanghai June 24 - 26, and San Diego November 18 - 21! Learn more at https://kubecon.io. The conference features presentations from developers and end users of Kubernetes, Prometheus, Envoy and all of the other CNCF-hosted projects.