A
Can you see my screen yep, okay, okay, so based on last meetings, review, we're saying we want to have a mandatory section with a small number of questions, so people can go over them quickly, so they know there are 12 as I say.
It's a maybe tell me needs, but I'm actually not sure if it takes more because people may need to think so.
A
So here are the choir and how do you classify your experience with cloud native storage and the fourth question rank the attributes of store systems based on how important they are?
So here are the attributes that we discussed about in the white paper, so so, basically just as atoms, as you mean when they are ranking this, they may need to think a lot.
A
So I don't know if one minute is enough for that, but at least they can rank, they don't have to type a lot unless, if they have to specify some other attribute alex has a comment here is that okay, we want to a deployment options on purim or cloud so I guess we can add that, so the only thing is I think if, if they answer what type of storage they are using, then maybe we won't know who already how they are deployed, but we can I think add that question.
A
Yes, anybody has any comment on this.
One.
A
Okay, so, okay to address the problem option but I'm from a cloud.
B
Where, where was the proposals to add to which question oh I'm,.
A
Sure you see my screen I see.
A
So Alec says he was saying that we want to add a deployment options on prim or cloud to cover, so this is in the this.
This is in a white paper, basically talking about, but this one basically here we're talking about you, deploy your storage either as a hardware solution, your data center.
This is you li the yeah.
B
I, what I didn't understand was his deployment option and attribute doesn't doesn't seem like it fits it.
A
No I think it's going to be I would think that would be a separate question.
I, don't know why he highlighted number four yeah.
A
A separate question: does it make sense to add a separate question say whether you?
What is the point on prim law, loud I, think.
B
It's interesting knowledge to know, but I'm not sure that it makes a difference to to the technical need right if we know what attributes they're looking for and what types of storage they're wanting to connect to where it is whether it's in a public or private cloud I'm, not sure how much difference that would make.
We.
A
Probably yeah, we probably what tell already if, because there is a question, you know basically ask you to to tell us what sort of system you're using specifically so from that reporting can tell so maybe this is already covered.
Okay, so I'll just add some comments in that yeah.
B
We were to ask the question: it would certainly be its own question.
I would I would say, suggest: okay,.
A
Yeah, okay, so I'll just ask him: if it's okay, it's maybe it's already colored anyway, so all right and then number five, basically just rank those attributes.
It's the same.
It's the same attributes just rank them.
What are the pain, the pain points when you're using container storage or the pain points?
You have rank what you know the most, the biggest problem that you have?
B
So if we get them to rank the pain points, which I think is a great idea, does it also answer question number four I think.
A
The number four is: what is the most important?
So basically you you first say: okay, when you make decisions on choosing which sources amuse, what are the most important?
Actually right, so you you look.
B
At those toys on okay right.
A
The second of is really when you are using them, then what are the problems you are facing this layer so slightly different, yeah, okay, yeah.
So then the number six, basically just if you are using block stories, tell us what is the system that you are using?
So if they give us a name, then we'll probably have a good idea right.
It's it out there, a school club.
We know that's deployment is on cloud not on Prem and then hopeful, if you're, using.
A
If you use, if our systems specify what what systems you're using is the same, and then we have cement same questions for object or just tell us which one you're using key value store.
So you several choices here and then, if it's a database, what is the database you are using?
So I think you lose some overlapping between number nine and number ten number ten key value, but some of those like Cassandra, you know cockroach, it was also databases or but I think they can.
A
Also do you keep at you, so, oh that's why they are kind of in most places.
So if it's not already in number nine- and you know specify that in number 10 I.
B
Think that's appropriate yeah, okay,.
A
And and then, and next one is the orchestration containing orchestration systems.
What are you using and then after specify that one, what type of so this one could be also be multi?
Select, I, guess is that most of those are what's left and what type of workloads you are currently running on containers or what are you planning on in the next studio six months?
So, okay with you example, so then you can list whatever they are running.
C
I think, based on your examples, you're asking for stateful workloads.
So maybe your name.
A
So that kind of yeah sure right otherwise, maybe we'll be all over the place.
A
Okay, so here are the mandatory questions and then we go to the optional ones.
So this is the.
How is your storage solution deploy?
So, okay?
So do we need to combine this with the with this comments from Alex of Alex, saying I'm, trim or cloud, or do we still keep this?
This one base is saying: okay, you deeply.
That is hard well solution or software components on commodity servers or if this one still has a little bit more detail, I think public cloud or cloud switch as a service.
That is so.
A
You have some like Cassandra as a service, but you offer that only public class, that's a little different, so so I think this one still has a little bit more detail compared to the the one that Alex mentioned.
That's I'm, praying or cloud that's kind of more general, okay, so I think yeah.
B
I'm not sure, if I'm not sure if it helps us to know the difference, but one difference might be in your local data center right, a data center you're, managing or in a data center where you are go located.
Okay,.
A
So it's an unparallel then well, let's try that okay, there's a separate question there.
Well.
B
No, no I'm!
Sorry!
If, if you see the first option here, how's your storage solution deployed hardware store solution in a data center.
B
You might have one option being in a local data center and the next option might say deployed as a hardware store solution in a co-located remote data center located.
A
Do this anyways, it's like it's a pop between public and private or what is called.
B
That's that's not public cloud I would not consider colocation at public cloud you, you could leased the space in the data center.
Those those machines.
Are your machines and managed by use.
It's not a problem.
C
They also answered another question about whether they were on-prem were in cloud or Colo. We could probably do deuce this yeah.
B
If there's a Colo option somewhere else, I think that those three are the are the three that we'd like to know.
As far as the comment made further up in the forum as to how are they deploying right, those would be I think the deployment options that I would consider of interest.
Okay,.
C
So you should everything is at this point hitting question: 13 I think we have to maybe go back and decide which of these to call, because I love that to get participation. You want this to go out with a promise that would you please take this 10-minute survey.
C
It's you're gonna start to get a lot of people who are never gonna, even open it right.
A
Right so those are optional.
Reso right now we're in optional questions, so we can or have someone little bit more freedom, yeah.
B
Well, I think students point is we don't want to ask the same question in a variety of different ways throughout.
B
Think we have explicitly- and we may want to just kind of peruse- I'll- have to open the document in another page and we.
B
Through it to see, if, if we are asking the same thing in two different yeah.
A
So, basically, can we just look at those two questions, because we took, we didn't really ask the deployment questions before other than we just asked them what storage systems they are using, then that we can probably tell from that as well.
So right, if they say okay they're using it as EDS, then we know right.
A
So is this question redundant to what do we already asked?
I'm, not sure I want.
B
To think this is the explicit deployment question that okay on it before address even.
C
If it isn't that way now, maybe we could reword both these questions to eliminate the overlap.
So, though, okay.
A
So this two question: should we just to combine the most just as the one, because there was some overlap in between this, to make it a similar or I.
C
Don't know I I think it really.
This the form of your storage is orthogonal to where you're located myself.
In other words, if you define, if you use an outside vendor, provided storage as a service, that's one category, a dedicated appliance form is a second and software-defined storage is a third and they exist, regardless of where you're hosted.
On-Prem were in a cloud, so I think questions is warrant, but maybe not every permutation of those right.
Yeah.
B
Even I agree with you in terms of the technical, you know what would make a difference to us in looking at at how these stores solutions would work, but I think the deployment, whether it's cloud or local or Colo, gives us insight.
As to you know, the the closeness of the data right, the expectation in terms of performance would be something that I would have an interest in yeah.
C
And by the way, I also do like the question of going up a tear from block storage where that that what is it?
The fourth question down on 13 getting into asking about as a service forms of things like Cassandra, key value stores, whatever getting block store and turning it into these services yourself?.
A
Starting to see more that this one, okay.
B
For for this question, Stephen, do you think we could.
B
Do you think we could answer get the answer?
We want out of this just one cue 13 and then maybe slide an option in here.
C
To be honest, my speculation is, we can ask the you know we can ask the on-prem public cloud Colo, but I've sort of talked to enough people that it I've come to the conclusion that with big enterprises, they're checking every one of those boxes right now and I.
Don't think I I'm curious enough to know because I think I've already come to the conclusion, but we could put it there to confirm it are.
A
You saying a part of using.
C
Everything anyway, run into a fairly decent sample people, ok around conferences of whatever and yeah.
My observation is right now, today the big enterprises are going to be checking all those boxes.
Mm-Hmm.
C
Maybe you know, maybe their roadmap is something different, but right now they're pretty much everywhere.
Mm-Hmm and I wouldn't feel I needed to ask, but if somebody else here wants to I have no objection to it.
Okay,.
A
So we just keep that one.
There then.
B
Well, for the sake of brevity I'm.
D
So I think you know, based on who this survey is going to we're gonna get different results even from the people in the same company, but if you're on the off side of the house, you would probably know all these needy greedy details about the infrastructure there, as you know whether it's cold or not.
Well, there is what that block storage, whereas if the story goes mostly to the developers, they probably would click object, storage, stuff or more cloud stuff.
D
So I think one of the things me to ask right at the beginning is what your role is well.
A
It's it's for users we are talking about, so we talked about this last time.
I think Quintin want to kind of make this very clear in the beginning that the sassani for the end users.
So you know, if you are you a developer, then it's your role.
A
It's not a end users, we're not talking about the vendors or developers even but developers can be a user of a storage as well.
So.
A
They could but I'm just saying, but we are saying this is a targeting the end user.
So so, if they end you don't know the details, then they can so don't know right.
So yeah.
C
The other thing, though, I, think our developers getting this connection of kubernetes is to abstract out storage and I.
I could see that in some organizations that developer honestly wouldn't know what was behind the kubernetes.
D
Right as a you, don't have to be an ops person to deploy, root or to deploy self.
You know.
D
Be an office person after this storage admin, an IT admin so based on guess this survey will get different results and I.
Think one of the things many to use as a like a filtering level is what your role is.
A
Last thing we have already called rid of that question in the beginning.
In the survey we do have a usually the first version, the survey.
Let's have like the categories you who you are but but the nice last time we so bases that you're using so we change it this one.
Last time we got rid of the first question, so this is our write.
C
That using it and then fall into a category of developer or ops, mm-hmm.
A
Right right, yeah, it should right yeah.
So so, basically this question: basically some people may not be able to answer it.
Then that's fine right.
They can just think don't know.
We do have this one here right.
We can't, we can't say a video developer, don't and we cannot say that, but this is a more targeting the end user, so I.
D
Thing is with the boundary between developer, end and user finishes, really yeah yeah.
A
Lassa, what we know was saying is the kind of limiting us to people who are really really the end user, the Adhan or people like that.
So but the car- they can't say: oh babe, you Adam.
You can't feeling this out or something right.
So.
D
We're asking, as far as consciousness, the availability either the stuff that an average user you major coding- these are the stuff inherent user wouldn't know about.
This is the stuff that usually admins do due diligence on and if you get all the details,.
A
That make sense, yeah that's kind of a but I would have.
B
For some of these surveys, I've seen in the past that we've here in our organization had success with is we would ask the demographic questions, those questions that would kind of identify who's, taking the survey at the very end and make them optional, and that way it would at least give us the opportunity to gain that extra insight as to who was taking the survey.
So, okay.
A
So maybe ok, so I think maybe I'll add that back at the end we didn't have that that's kind of.
Can you move with Russian, so maybe I will maybe.
B
Like one or two questions at the end.
B
Like to know more about who you are and what your.
A
Okay, so then we can.
Finally, when we get as we candidly analyze that, but we're not going to add that to the manager section.
This is there already too many questions.
B
To go back to question 13, okay,.
B
Feedback that I provided about :.
B
Steven has convinced me that I think that.
B
Not value there to ask another question for it.
So I think you can just delete that and just leave question 13 as it is.
Okay.
A
So, okay, all right so and I'm sorry I, think I wasn't getting strategy to move with this one.
Yes,.
A
Yeah I was sorry, I was a destructor, I was reading, something I was in then I just want to make sure god yeah, okay,.
B
Okay, just leave 13 as is, and Stephens right, we can.
We can infer from the answers to 13 locality is, is an issue to them.
Okay,.
A
All right, okay, so keep that and then yeah.
So we still have this questions is also kind of more advanced question data.
How's data protected, so redundancy this one system, then a lot of users will know those details, but they can say I, don't know it was a pretty detailed questions.
Yeah.
B
We could probably tell by the answer to that question: if they, if they answer it, they're probably ops, yeah.
A
Yeah yeah next month, you see my data services are provided yeah, this nice party it'll be better than number 14 so and the 16 does your system require installation for kernel mode, I think this module.
This is a sod bring this up last me said he he said he thought lists the question a lot.
So so I have this one.
In this optional question.
B
Okay, could you read it?
Oh, oh.
A
Yeah so question 16 says: does your storage system require installation of a kernel module so this one was brought up by sod yeah.
That's.
B
A good point: yeah, okay, Benny yeah- it's only an ops person- would know the answer to that, but for those taking the survey, if they do answer that, that'll be good to know.
Okay,.
B
Want to leave an option, don't know.
C
Just FYI yeah I was just at a conference the past four days ending at Sunday.
C
A big room- and he asked this question: oh the.
A
Current the kernel thing yeah.
C
If you're on software-defined storage running in containers, it seems that the answer was uniformly.
Yes, that I, don't think anybody heard of one that didn't need a kernel module.
Oh okay,.
A
Okay, so it's probably okay, so it's 40 more welcoming.
C
Would be a question if you really wanted coverage of the whole world, you could ask it to vendors of software-defined storage right, I mean they'd, know and the users are in a position where they're not authoritative and they sort of maybe don't know, yeah or might even give wrong answers, because they're confused yeah.
C
Don't know if a question had to go.
I would actually drop this, but maybe we should give sod an opportunity to defend it or see if he still yeah.
A
I think he just jumped off the he last time.
He said this is important, so I hopefully be there.
Yeah.
C
I think that the right audience to ask this is actually vendors, mm-hmm.
A
Yeah I think several of those questions are like that.
You know like the question 14, you know 15, maybe more user probably know but 14.
You think it's pretty uneven to knows, but nothing you racial coding has user who don't be looking at that yeah, so Oh leave.
A
Some of those are from the front of my paper, yeah.
C
It seems to me that you're using an Orchestrator, this has to be honest, yeah.
A
Yeah so, but some people they still, they may not really know I, don't know if they won't.
Even they just use database them.
They may not, and they don't use this way.
So if they use like I suppose.
C
You're using it as a service or mm-hmm, you haven't even moved stateful apps of any kind to containers, in which case you know, storage at all, right.
A
But the database is also considered a store address, so you get just Union like lettuce right.
So then in.
A
Case they actually don't use the plug-in.
So this frog is more using the rock sorry just um okay.
C
I understand 16 or 17, but if we get the point of triage where, where we've decided we're gonna purge questions put 16 and 17 on the cut list, myself, okay,.
A
Well, I want to keep number 17 okay.
A
So, okay and then of yeah, this is a little more basically than which is what do you know what type of warning type?
What are you implying, you're using okay?
So maybe I should read the question because I think is it Chad?
He says he couldn't delete it so number 17.
So are you using a warning plug-in two provisions?
Two original containers?
If answer is yes, then what type of water plugin are you using?
A
You know company is into plugin talker watering driver interface, talking flux, falling CSI, so this would be a question that I'm interested in so I like to keep it as that option, at least and I'll jump to the number in the next question.
It's a what protocol is the block storage system you're using?
If that is a you know applicable, you know, I'm, miss Kavita, Chaturvedi and 20.
C
Question 20 is you're gonna list those protocols.
I think that was another thing that came out during this conference.
I was at scale yeah.
C
Over fabric was brought up spontaneously by a number yeah yeah.
We can't as a future, not something they're using now I suppose.
C
I guess if it's correct to leave it out, probably if it's what you are using, but you know: okay.
C
It looks like that's going to become big okay.
A
Laugh for just 2 MB, mu, F or you want to be.
We.
C
See how it's typically value, because.
A
This is the only Meo app is the one that we are actually in the plucking that I'm working with we're actually kind of adding that so yeah.
C
Oh well for at least that's how I recollect seeing it I'm doing a web search now to see, but.
A
Yeah, so this is so.
This is a particular one that we are adding yeah.
This is pretty cool protocol.
We are adding our plugins I know this one, but I think there are slightly different way of saying the plug-in and it's a little different site.
Yeah I'm not exporting this myself, but I.
Sometimes people just say in DME I, would say.
C
Add it to the list: okay,.
A
So let me actually, you know what I we add you have this one.
Maybe you know why don't just do it do a quick search to see.
How are we at the end yeah?
We actually added this one here.
So that's just to use the term here.
People won't know.
Okay, so I think you here we just use the nvme I.
Think.
C
Storage there, as opposed to a connection right.
A
No, this is a.
This is basically the what any of your effort to be a protocol any an e.
So this is a transport used for the so used use used for the storage right, so you can use that with SSD I think and then be pretty good.
Oh I was actually more.
B
It makes sense and I don't.
B
It makes a difference whether we it or not, I've seen it.
Oh yeah.
A
I think that yeah the way I'm writing.
This is Korea I'm, just saying I, don't know: if do we I think it was in maybe an order form just an D and.
C
Refers to connecting to it in a remote box over Ethernet. So, even though that technically there are ways to do this over Fiber Channel and other transport yeah.
A
Okay, I think it's party, okay, I, just add this money.
People want you to write something different.
They can say you know you can say other or something if they say think this is more too specific, but this is a definitely a product of that that I, just don't know if using a broader way of thinking, is so that includes this one and there's another nother one.
So, okay I'll just leave this on here, but if you guys think we should keep it away, then you know I'm.
C
In favor of putting it on the list, okay,.
A
All right, okay, so the next one is the the file.
A
Shared a file systems, and then this one, just in my affairs, ifs and and then that that that's almost it and are there anything else you want us know.
So that's basically a very general question.
If they want you just to put on any more sauce, they have.
So that's so so a little bit over 20 questions in toto part of twenty two questions, one.
Maybe twenty one, twenty two questions in total yeah, but if they just want to do the first row, then you know maybe they can get it done in ten minutes.
B
Yeah 421 I think that's a good opportunity to have people mention any other technical challenges.
They're facing as well may want to may want to suggest that.
Are there any other anything else you'd like us to know or any any technical challenges you'd like to share, maybe trying to elicit a response from from folks who are having technical challenges mm-hmm, because that's kind of what we're looking to address.
A
Yes, if they couldn't cut getting a covering that we have this, that ranking question, and they can elaborate here, give that one yeah that one is just like.
Oh you, you kind of go drink it, but this here you can write down whatever you want.
If you liked you right.
A
Yeah so, and then the last one I just I need to I need to I think it was a more categories that I have in the first two version of this and I will go back and check. There is a categories of the rows, so I'll add back here.
B
Yeah, we'll have to we'll have to figure out.
What's the what's the right grouping there cuz.
B
But send user I still would be at a loss system, so.
A
They can be yes, so this is.
We will make this a Modi slept because you can probably in multiple categories.
Okay,.
A
They can be, and you yeah and there is a YouTube I see.
Let me save this first.
Just make sure that not.
A
Yeah I just want to make sure that I don't screw.
This episode.
Well just go back to the history and there's a earlier version that actually has some categories go to or the ocean.
A
Do you guys know how do I cope or change every change?
Okay, let's see, must edit, maybe this okay, this.
What tell me because there's an early version that I know have a earlier okay, this one probably have yeah.
A
So just let's copy this and then.
A
Okay, so now hopefully I mean the yeah.
So now you laters I think so check yeah, Alex, alright.
A
So, let's see all right cool I said we have so as you're.
Obviously um your contributor, a vendor distributor cloud provider, cross the operator clone native storage user yeah.
So your app developer deploy your that's something like that.
So maybe we should okay move this onto the top right, since this is targeting the user.
So we just make this the first choice highlighting that, but then they can.
You know they can select other other choices.
C
Funny compared to the other, still wait, which way: I'm sorry, all the the fact that cloud native storage user is in boldface.
Oh.
A
I don't know I said that's power, Oh a talky group Rizal right.
So if you could just see that one then I'm saying that we are focusing on that user.
B
So I see CN CF project cluster operator, I, don't know if somebody would self select as a project cluster off right here if they were just a a user that you know we're sysadmin managing their own cluster right.
A
Support so some people party was select bows, so the user I think it's more like an end user and then this.
C
One, why can't that just say cluster operator, which one here.
C
Cluster operator, though,.
A
Good, we don't see us yet is everything?
Okay, because.
C
I, don't even know what that means.
If you put this oh.
A
I think part of just me said: we had okay, just Quinn 80s or those projects.
Cuz I mean any.
C
We already asked whether we already opened it up to using maze, osore cloudmom.
That's.
C
I think it should just say: cluster and okay.
A
So what about we have?
Okay, so what about the others yeah, so this one would be like a destroyer, so we, you know it could be, maybe open shipped or if you are beauti.
My.
C
Job that sounds like you know that current CN CF I charge of the.
What is it the landscape now as 600-plus project, so yeah.
A
It's kind of too much you don't know.
F
Is affiliated with one of those projects.
A
Or I didn't so this, so those categories originally come from some survey.
The I think that the maintenance team that what a stable maintain is team there's some team.
They have some survey.
So this is the front already know the template for Quintin.
So this is the first question, so some of those rows are from that.
So maybe that's why?
In a small targeting on CNC a project I.
C
Sort of him, if I were answering this I, wouldn't know what it meant and okay.
C
I wouldn't know what it meant so baby is.
A
All right, oh no, remove this I can do more this one yeah, okay, distributor, because I'm yeah I, don't really I just saw that my size.
Okay, no just to have that so the rest of them should be straightforward, I, guess user should I, add and.
A
User was the end user end user.
A
Yeah and then developer contributor, you know vendor cloud.
A
Yes, families it'll be a bit weird to the distributor, see maybe because they're more that group is more for focusing on.
You know what is the staple maintenance release or something?
Maybe that's you know they are more.
They want to know who are the distributor right because they they would be care more about the maintenance releases.
Something I don't know, okay, so, okay, so does this look good?
Now?
Yes,.
A
All right, okay, so okay, so I will just update this. It's um you have discussed.
B
Excited to see some responses, okay,.
A
So party I will need to I just need to put in the you know: survey I will ask so check with Alex and couldn't see they what they want to do before.
I move this to your Survey, Monkey I, don't know if uh I think we're supposed to you to talk to you, the end-user corporates where I'm see but I don't know if they want to just look at this and this way or do they want to see it.
I wrote in the surveys.
A
I'll check with them, but at least in our I think think, is in a good shape now a better shape in the beginning.
Hopefully they can't they.
Hopefully there are more people want to fill out.
The survey out.
B
How are we distributing oh.
A
So it's going to be converted the city or Survey Monkey, okay,.
B
Yeah, what list are we sending it to or it's.
A
Going to be the end user, so I need to find that final found.
Alex there is a there's, a sharrows is running a group, so we need to work with her on how to distribute this.
A thank me.
I, don't know.
A
Really little what I don't know yeah.
B
And is this something that we could then share with our colleagues that we are managing clusters or end users of coasters yeah.
A
Of course, yes I think so yeah.
Thank you that.
A
Yeah that'll be great yeah, yeah I.
C
Think, typically, for some of their other surveys, they all use an attendee list from conferences and things like that for the south.
A
But I think we but I think we want to do this.
A
Yeah yeah I think that we know that could be a good idea.
See that when you register for the conference, they actually ask you certain questions.
It's already kind of survey filling out the survey, but but I think there would be other too late for us because right because we need to get the survey out before the conference, because you want to actually only be talking about some of the survey results at the conference.
A
So we actually want you do this one and before that, so we'll see what the sheriff says is she's running a group so probably will need you send us to there.
They have probably how the meeting is to send it out and then and then ask them to fill out.
I.
Think.
A
Okay, yeah yeah in any case, I think once the spies finalize.
This will be shared on the our Middle East as well by the storage.
One good one is as well so yeah.
A
All right, if we don't have other things to discuss, we have chow mein is back.
B
Thank you very much for your work on this.
It's been several weeks.
You've been working on this.
Definitely we appreciate it any.
A
Thank you for your feedback.
All right, I'll see you later yeah bye,.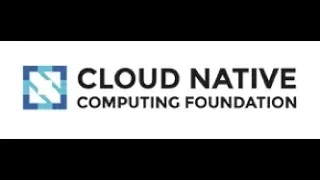 ►
Description
Join us for Kubernetes Forums Seoul, Sydney, Bengaluru and Delhi - learn more at kubecon.io

Don't miss KubeCon + CloudNativeCon 2020 events in Amsterdam March 30 - April 2, Shanghai July 28-30 and Boston November 17-20! Learn more at kubecon.io. The conference features presentations from developers and end users of Kubernetes, Prometheus, Envoy, and all of the other CNCF-hosted projects