A
Well, in that case, let's begin so.
The first thing we had on the agenda was the the end-user survey which we have now converted into a SurveyMonkey survey, which we mailed out yesterday.
A
There were a couple of bits of feedback which and have now been incorporated in there, and if there are no other sort of significant objections, were planning to send the survey and the white paper to the user forum this week and Cheryl, the northpia will be helping us with that and I'm, putting like recovery notes with it and suggesting that we put an end date of the 10th of May for responses to the survey so that we can collect the information and have something to discuss for cubeguard as possible.
A
Does that sound okay with everyone.
A
All right on that, on that note, we we also got a slot with the end user forum.
A
Unfortunately, the the first first slot that was available was the 9th of June and there was an earlier slot in May, but it's conflict as weights that people try going so we moved acts to the I believe the night of June.
Now so the night of July.
Sorry.
A
Y cube con Shanghai is in June, so strong, that's right!
Sorry yeah it was.
It was.
The first loss was a 25th of June and conflicted with the Shanghai event.
So look at the night of July instead.
A
The next item on the agenda that we had was to discuss feedback from the the open abs discussion and some of the points.
That's sad pants raised in a number of emails to this and it's a mailing list.
I, don't understand if you want to maybe quickly summarize some of those, as contrast.
B
More outstanding concerns, I think I was mostly just confused about the process and why we were doing this so to summarize I think one was around I, think it all.
Just spurred for him.
I saw the presentation.
I saw the discussions going on if we're going to be in ducting EBS open EBS into this an CF, and my first question was why there are lots and lots of file and block storage systems out there.
Why are we picking this one?
What what is special about it?
What is what is the reason behind doing this?
B
So then, that kind of led to and the question, which is what is the process of induction and actually it led to a third question, which is what is the purpose of this group, especially now that it's turning into a special interest group, so I think the the answers that I got I must be.
B
Okay with it sounds like there are different levels of incubation within the CNC F, the bottommost level is called sandbox and, as I understand it, the steering committee for the CNC F wants the sandbox to be as low a bar as possible to help incubate new types of projects that need help that need a community to kind of foster their their development in, and the entire purpose of this sandbox is not to.
B
You know, be very to have very high bar or try to be very selective in terms of who gets in or who doesn't, and the other important thing to note is that the sandbox is explicitly not endorsed by the CNCs, so that kind of changes things the induction of open EBS into the sandbox, isn't really an endorsement by the CNC.
Yet so the question of, why are we picking this project?
It is a little bit less relevant.
A
Just Lee, just added a little bit to that you know the voice.
There was a lot of perseverance debate around what the criteria are for, for you know the different levels within the C&C of projects and the sandbox included around around last year and one of the one of the you know.
The major points was that the sandbox was about.
You know projects attempting to build the community as opposed to the CN CF endorsing them.
As you mentioned, and there was there was a little bit of so sort of I.
Guess.
A
Feeling issues around a couple of the first sandbox projects that were that were included because the CNC have to did end up actually doing some press releases and things like that, but I think I think tank on sort of took that feedback important and now it's very clear that you know CSS and actually endorsing the sandbox projects per se and and they're not receiving you know: Pakistan marketing benefit it's more around building the community and kind of giving the project a foundation to to to grow where it can potentially then move up to the next year.
B
That makes sense to me.
I, fundamentally still think that's a little bit of a strange direction to go in because, as soon as you have you know, any kind of benefit, that's being given by the CNC F to a project to a certain extent.
That is an endorsement, and you know that is, and we should have I think a higher bar to provide that kind of endorsement.
B
But I think it's a fine line, so I can I can completely bide argument that well, the the benefits that are being given here do not justify a you know, a very high scrutiny for the projects that we'll get in.
That's not the purpose of this sandbox, so I think that that makes sense to me.
Well.
C
I would just like to say: I agree with you that there is an implication.
C
Maybe not of endorsement, but certainly of providing aid and and taking under their wing a project, and you know we need to to be aware of that, and although the you know having a low bar is good, there still needs to be some kind of bar and- and we probably should still continue to have some discussion on what?
Where does that?
Where is the level of that bar right and I?
Agree also with the validity of the first question, which is why this project I have?
Is there a need ahead.
C
Been identified, you know, and and have we sifted through other projects that might also support this, you know is that the process and I was unclear to reading through some of the comments in there.
So yeah.
D
Actually respond, I can respond to that set of questions which, which I wanted to do anyway, because I think there is some confusion which I wanted to make clear. So I was pretty actively it's Quintin speaking by the way formally on the TRC and I was pretty actively involved in in defining these tiers and having this conversation, the TRC um I think this notion that we need to kind of compare all of the alternatives and pick the best one is is, is not right.
D
So there is no such requirement and there is actually a counter requirement to the TRC that we do not pick winners that actually any project can come to us.
We have a set of criteria or I need to fulfill, and if they fulfill those criteria, then they get to live in CNCs and the criteria are actually fairly simple for sandbox they're.
Like essentially are you you know interesting to the CN CF in the future.
At some point, maybe you don't have to have any code.
You don't have to have anything.
D
You just have to have a plan to build stuff that we think is interesting and sort of cloud native ish and that's by design very low barrier to entry, etc.
Incubation says that you have actual momentum, you have an actual thing and it's actually used in production by some number of companies and graduation.
You know just raises that bar you have multiple contributing companies, you have a larger number of production, use cases etc, and no we're in there does.
D
It say that you're the best in your category or that you better than some or anything like that, so I wanted to just make that very clear.
The fact that open EBS is in the CNC F I mean it happens to be in sandbox, oh, so it's kind of even less relevant, but even if it were in incubation or graduation does not say that it is the best you know, distributed block store out there.
It just says that it is a distributed block store.
D
It is used in production, it does have you know various characteristics with regards to contributor communities and it the owners of the IP, decided to donate it.
To the CNC F, that's what it says does that make sense.
C
That that's a lot more clear and and I appreciate you sharing that, because it does clear things up.
The the only hesitation that I would still be left is making sure, or you know, is there.
Is there a way that that we avoid nepotism in the process of bringing projects into CF so that it's not just cozy little egg makes.
D
That's why all of the evaluations are done in public and to be clear.
Not all of these are like selected by the CNC F, open EBS actually came to the CNC F and said we want to donate our project.
D
We did not approach them and, and our governmental CN CF in that case is to say: do you fulfil the criteria that we have specified for sandbox or incubation or graduation, and any project can come to CN CF and say we would like to donate our software to the CNC F and accrued the benefits that come with that and if we decide not to do that, then there's usually a some kind of public evaluation whereby it either gets voted on by the TOC or they fail to find sponsors in the TRC responsible and usually there's some reason.
D
You hand that given and if it's not you can ask the TOC.
Why did nobody sponsor this project?
That would be a perfectly reasonable question that can be asked in public and hopefully somebody does that make sense.
C
Yeah, that clears a lot of things up.
I was confused going through the thread and I think you straighten me out I appreciate it.
Awesome.
D
I mean what it was highlights.
Sorry jinglun one make one last comment, so what it does I like, though, is that you know the logical endpoint of that is we're.
Gonna have many.
You know at least several of you know, similar or his day to use the word but competitive projects in the CNC F, and we already have that in you know.
Various spaces services are one example where we have several and it is.
You know incumbent on the CNC F to make it clear.
D
You know what what the similarities and differences are and to enable users to be able to choose between them, and so so we yeah we.
We do need to take that fairly seriously, whereas if we only decided we had one block store, then you know that's the block store that that the CN CF proposes, because it's the only one you have which is not the case.
D
Sorry Shane carry on well.
E
I I just have one question: do you have any example of a project that wants to join sandbox that got rejected for some reason.
D
Yes, I believe there are some some of them, for example, I mean if you look at the the CN CF website has a very clear definition of what cloud native means, and we kind of fundamentally believe that cloud native architecture is, you know, compatible with the CN CF s-- mission, and if you come to the CN say with a project that is fundamentally not of that nature, it will be rejected.
On that basis, I mean to user sort of corny example.
D
If you're, if you're software only deploys on a mainframe on the train, failure mainframe somebody was that is not a cloud native.
You know approach and therefore does not belong in the ciencia.
A
Yeah I think I think the challenge is that we need to get better with parents, educating the CF members on landscape and options, and that sort of thing right so there's we, we kind of, are gonna, be in a bit of a scenario as the CNC of chromes we're in the early days.
A
There might only be one or you know there might only be one or two projects in a particular category, just because of timing, or because of you know it's just early days, in which case you know you're, potentially promoting one over another and on the other hand, you might end up in a position somewhere down the line kind of like what happened with the Apache foundation.
A
Today, where there are so many projects, and so many things to choose from and that's that people will will entrust their guidance as to as to what's on the landscape and what things are are used for purposes.
So so I think.
That's that's something we need to be aware of on the trailers sort of any of you solution, other than increasing awareness of different options and landscape.
D
Yeah I agree with 20 minutes.
In now we got a few other things sort of adequately addressed people's questions.
There I think that was a useful conversation and thanks for bringing it up side because I don't just to be clear.
Your your confusion around this is not unique.
The similar question comes up.
You know fairly often and and I think it's you know.
The ciencia has actually failed in some respects: I'm, not making it clearer and when the people looking to sold yeah.
B
Thank you.
Thank you for clarifying that it does explain things a lot and what's going on and why things are happening.
I think fundamentally, I still disagree, philosophically with that direction, I think we should be the CNC F should cultivate a ecosystem of projects that are more complementary to each other and be more selective, but I can also understand the draw of making the ecosystem more open and naturally, just say: hey, there's all of these options and we'll help you figure out which one's best.
So thank you for taking the time to clarify that sure.
D
I can respond very briefly to that, because that's a reasonable point of view.
You just pointed out the the counter-argument is that it's not usually very successful to try and pick winners, it's much better for the winners to emerge from the ecosystem by virtue of you know, ending up with more strong contributions and and lots of use.
D
You know, make those determinations ahead of time and say you know this.
This particular project gonna be the most successful.
You know box door or service mesh or.
C
Whatever category you like.
D
Statistically, most people are wrong, so we kind of avoid making that link- and we just say, they're a bunch of them another forum where a community will decide which ones to use and which ones to contribute to and those will become the strongest and we we don't even try to predict what that will be.
Yeah.
B
No I completely agree with that, but what I, if I, were to make the decisions here?
What I would do is say that for in order to get into the CNC f, you either have to have just you know, pure adoption, where you're the clear winner in this space.
So that makes you that that is the criteria for you to get in, or there is a strategic kind of hole, a gap where it's important for the CNC.
You have to have a project in a space, but none exists or there's a one.
B
That's kind of fledgling provides support for that, but it does leave gap like you mentioned, for projects that are brand new they're, not clearly the winner.
There's a competition in that space.
Where do they go I personally, I, don't think they should go into the CNC F if there's something under the Linux Foundation or another kind of some sort of like.
If we could shift the sandbox somewhere else, remove the CN CF branding from it.
B
Let that be kind of an incubation Center and then let CN CF BB the the kind of cultivated catalog of the products that complement each other within the CN CF ecosystem I, think that would be a best of both worlds approach.
D
Okay yeah.
Maybe we should pick that up as a conversation at a cube, Connor or sometimes.
C
Like a longer conversation.
D
As I said me see your point and I think there I mean it's not clear to me that that would be strictly better.
D
What you proposed would be strictly better than what we have I do think that we we do need to be very clear about the branding and that that was a mistake that the CNC have many in not drawing a clear enough distinction between sandbox and the other levels, so that it became very blurry whether this thing was like this super successful well adopted well supported project, or it was somebody's idea that that got into the sandbox and that that messaging has been made a lot clearer since then.
D
But but you know, if some of the damage was already done,.
A
I did sort of extend this conversation too much because, as you said, for instance, and some others did I do really like.
A
Products that compliment each other I think maybe definitely worth of discussion either.
A
You know in some other meeting or perhaps in event where, where it would actually be useful to talk about how products make the sort of the end-to-end stack of the clear native ecosystem better, like you know, for example, if if products you know make equipment, if it's better or they make looking for creeping assistance or they make service measures were security or whatever better, that's, probably more valuable and more CN, CF friendly than say I, don't know something that that that makes some sort of proprietary orchestrated a better.
A
For example, I mean I, think there is value in that, because, because, at the end of the day, in the sense, EF is here to make the adoption of cognitive technologies more successful and more and more pervasive, and therefore there is value in Mineola, there is some sort of sense to live and to win stack, so products working together and products component in each other I should be a goal that we leave.
You know attempts to move the needle on a through through some process here, yeah.
D
Absolutely I agree with you and I think a lot of that happens naturally, but yeah more discussion for sure we can.
We can take, take it up elsewhere,.
A
Okay, the next thing we had on the agenda, which is probably more significant for the working group today, is that the fact that the working group is transitioning to a CNC F sig, the proposal for CN CF six was was voted on and approved a number of weeks ago now and Quinton has thrown up a draft charter which I've put into the into the agenda for the for today's meeting printed, really quickly just run through this.
D
Yes, I can do that if people think that would be useful, I have tried should present.
D
Bigger, can everyone see the document?
Yes, okay, this does not represent months of work by imagination.
Rather a couple of hours I tried to keep it as simple and stripped-down as possible.
D
Otherwise these things can become pretty unwieldy and philosophical and whatever what I tried to spell out is what we considered to be in scope and out of scope, as perhaps the starting point, and then turn that into a you know: shortest possible mission statement and then just be clear with how we overlap with interface with and otherwise interact with related groups, and then the basic operating model, which is actually covered in the SIG's proposal.
So so all I really wanted to call out was the stuff specific to our sig that I think in on principle.
D
We just follow the standard sync operating guidelines and pick a few people and that's about it and yeah.
We can go into that later.
So maybe talking about scope would be useful, so we considered to be in scope.
Any storage systems and approach is suitable for and commonly used in modern cloud native environments.
There's a link there to what a cloud native environment is as defined by the CNC F.
D
We can jump there if you like, but it's it's fairly self-evident and especially where these differ significantly from storage systems and approaches previously commonly used in traditional enterprise data center environments, and these areas are not already adequately covered by other groups, with the ciock within the CNC F and there's detail below.
D
So that was kind of what we consider in scope and we strive to understand the fundamental characteristics of different storage approaches, with respect to the various different characteristics and relate keys to the suitability to various cloud native use cases where the reference to the white paper so does that sound reasonable is anything there that anyone has any violent disagreements with or thinks is missing.
B
Should we be sorry, I was actually in a jump to the next one and the others.
B
We want to consider databases out of scope, I.
D
Think for the white paper we actually out of scoped them for the initial for the initial white paper, but but in scope them in general.
For the storage working group, they are officially in scope for the working group definition as defined by the CNC ftse, so we're working with the sig.
So maybe we should actually yeah I mean I I kind of made a point of trying to keep the in scope.
Stuff short I didn't want to.
D
You know, walk stores and object stores and this kind of store and key value stores, because, as we go into some length to explain in the white paper, some of these things don't necessarily properly define something.
There are interfaces.
There are implementations, there are properties associated.
You know you can have a highly durable object, store or a totally, not durable, object, store and so objects store, doesn't necessarily mean what you think it means.
D
But for that reason, I didn't explicitly call out databases, but they are implicitly in skirt.
B
Okay, is there gonna be like a sig workloads or sig apps or something for the CNCs?
Yes, absolutely there is something at least on the kubernetes side.
Traditionally, we've said: hey databases are the responsibility of say, gaps, I'm, not sure if we want to make the same distinction here, if not that's okay, but maybe it's worth being clear and we don't have to explicitly define it as part of in scope or out of scope.
I was kind of just looking at the examples that you have below.
B
Maybe you could add a database as an example if it is within scope, sure I've, just flipped across.
D
To the actual significance, and so to answer your one question: application development, operation and testing is is a sig and it was everything to do with.
You know, pass those operators anything to do with application, development etc and has a relatively small number of project I.
Imagine that will grow and in particular, this kind of pipelines and workflows, and all that kind of stuff is, is hotting up a lot storages block file, object, source databases, key value stores, etc.
So that's you know, is officially delegated to us.
D
Okay, you know we can always complain about that, and we can say we don't want the gaps here.
Yeah.
B
I think conceptually it does in terms of expertise, I think the people who tend to be experts in databases are not necessarily experts in the lower-level stuff or vice-versa.
Yeah.
D
That's something we don't need to address.
You know we need to find X both and get them involved here.
Yeah.
B
So that, third, if we could find someone who's, familiar with databases, that'd be awesome.
That's.
E
Thank You charlie, he has well he's a maintainer for etcd right, so he has expertise in that.
D
True I mean it's not technically a database, but you know we do have t.I kV and the CNCs on.
So that's a you know more classic distributed database.
You know.
E
And also Vitas, whereas further my sequel, that.
A
Might be an idea- maybe maybe somebody from the profess community might be interested here.
Yeah.
D
That would be great okey dokey, so the stuff out of scope, I sort of somewhat jokingly, said anything.
That's not in scope is out of scope, but in particular I think we don't really.
You know, go into researching non-volatile memory or any of those sort of underlying hardware devices that that actually store the stuff.
D
We don't spend a lot of time on that other than to the extent where it you know, has fundamental impact on some of the cloud native specific stuff I tried to make that as short and understandable as possible, and hopefully that makes sense.
We don't get too carried away with all the indication, authorization, accounting, auditing, etc.
All these things destroyed systems, but there is another sig called security that that is fully occupied with worrying about such things.
A
Equipment for that first point: is it work?
This is worth making it a bit more explicit in kind of saying.
D
Didn't want to go quite that far because I, don't think that's true I think it's perfectly reasonable to have you know a honking, great storage, cabinets or several of them in your private cloud.
For example, I.
Don't think that is out of scope but figuring out how a spinning disk works or how an SSD works.
You spend a lot of time doing so.
D
The distinction I had in my head, I, don't want us to preemptively, exclude one software based storage solutions used in cloud native environments.
I'm open to people are objecting to that, but that was my point of view.
When I wrote this down.
C
I support that fully and.
D
Maybe we can re word that slightly to make it a little clearer, I think the distinction, so I was actually referring back to this statement, o deities, who, where these differ from storage systems and approaches blah blah blah.
Now you know hard disks.
Yes, it is nvme, etc.
They don't look any different in cloud data centers than they do anywhere else, so they're relatively less interesting.
D
There are other organizations that spend a lot of time, designing and figuring out how this drive should work on how SSD should work it's such and that's not what we spend a lot of our time on, but that was the point: I was trying to make make sense, make sense cool.
D
So you know the other ones are all basically areas that are already adequately covered by other groupings in the CNC, a family, so CNC.
If security is one example, CSI is another example and storage, abstractions and API is for container orchestrators fit within those container orchestrators, so kubernetes always sick, obviously worries about that stuff.
So we're not going to try and replace or duplicate any of these existing functioning groups make sense.
C
Have a disaster recovery, backup, backup software?
That sort of thing?
Where would that fall.
D
That's a good question: I, definitely think they do redundancy, so disaster recovery actually covers much more than storage.
It's more about sort of our availability of services in general, as it pertains you know, off-site backups and all that kind of stuff.
I think that is in scope.
I mean that's, that's explicitly what things like object stores typically do is replicate their their objects to multiple physical locations etc.
So to that extent, yes I think they are in scope.
I.
A
Would suggest that safety protection in general?
You know whether it's.
A
Those powerful for within you know typical technologies that the values in storage I think they are kind of gets into a bit of a gray area, especially when we're talking about cloud native because it's it totally has overlap.
So it's sort of Federation and multi cloud and all of those kind of areas.
D
Yeah disaster recovery normally covers more than just data and storage.
It's usually entire.
You know replicated data centers, it's a good question: where does that fit in the in this current cig, landscape and and I?
Don't have an obvious answer to that.
I mean is this, so we have, we have a, we call the core and applied architectures one of the cigs, and that is intended to cover the container orchestrators and specialized instantiations of them.
D
So things like cluster Federation is an edge environments, those kind of things, so it sort of fits in there and- and we could certainly talk about that- the data and storage aspects of disaster recovery in this group.
C
I wasn't trying to quiz you on it.
I just was bringing it up because I know that's something that that you would eventually come up right so make.
E
Had to cover that in the white paper and recover that yeah we do, you know we talked about a cabin recovering those or ena by papers or should be part of this.
You know, doesn't you think, go beyond and there may be.
Another group of kin take a look as well, but you know they definitely there'll be storage area.
C
From the software side, is there a distinction made about how we're working with the the actual storage piece if we're dealing?
If we're talking about software applications that do backups and and that sort of thing are this, this group would be covering just a function of putting data to disk right.
That's not within our scope to deal with.
E
Yeah always yeah, there's a boundary somewhere I think it's to still be responsible of this group.
Maybe we can work with another.
D
Group from this yeah I was gonna suggest a similar thing, I think there's an overlap between application, development and storage there and I think we need to just sort of call about, and I can add it here to be.
How do I do this without missing of your comment?
I think we can do that here.
We need to add C, really messing.
This up, I think I watched your comment.
There shame but we'll fix it up afterwards.
I think we need to add here: CN CF, apps.
D
That make sense, I'll flesh out the details, but I think is that what you were referring to.
C
Exactly yeah, it's something I think we should definitely focus on and then also should have some understanding about not getting sucked up into appdev and and and how these applications are going to work in terms of distributing.
C
Distributed workloads and that sort of thing in terms of for how a backup software would do that across clusters across data centers.
That sort of thing that to me seems like more of a you know, application specific thing, whereas the the storage piece of it writing to disk would be where I feel like this would be a focus for us right, I.
D
Think there is increasingly an overlap.
There I mean I, think you know when you look at things like HDFS and I do and and SPARC and many of these things, the the line between the storage system and the application is quite blurry in some cases and I think we need to be too prescriptive about saying, oh, that you know that looks too much like an application.
D
We don't want to talk about it, but my pragmatic approach is if there is already a group that is actively discussing this stuff or has a strong interest in in taking, then we should be comfortable deferring to if there is no other group discussing.
You know how applications that that need to do persistent state are being architecture if that's not being covered somewhere else.
We need to just you know, talk about it here until a better home emerges for it.
D
What I don't want to happen is for all the seeds to defer everything to some other non-existent thing.
D
Big holes in there's, actually nowhere reasonable that you can have this discussion because, like everybody else that Acme I.
A
Think this is an area that actually deserves some work, because we we're kind of moving right in in northern environments an application was kind of built around the storage environments and now just know what were actually seeing is a more compostable declarative kind of architecture where storage works for the application, rather than the application being builds around.
The storage and I think that particular use case is is really really important, because more and more that's actually what's driving the the changes towards the finest active storage.
A
You know around, you know the composability, the API, the orchestrator integration, all of those sort of things so I think that that kind of is sort of important and it would help if, if we sort of help to define some of that, hopefully exact as we're.
B
I think I agree with Quinton about if there's somebody already working on it, let's let them own it to that point.
B
Kubernetes, storage, sig and kubernetes sig apps have been working on coming up with kind of a holistic story for snapshotting and backing up not just volumes but also applications, and it is a cross-leg collaboration thinking about what is it going to take, not just to make sure that my persistent storage is backed up and recovered, but also the entire application as a whole.
B
Cig apps is going to be putting out a kept soon for that, so keep an eye on that if you're interested, but some of this is being taking like being discussed in those things at the moment, yeah.
D
That makes a lot of sense.
Maybe this is a good segue into our mission statement here, and hopefully this will address some of these things.
So what I kind of proposed is our mission statement is enable widespread and successful storage of persistent state in cloud native environments through the following approaches: providing valuable objective information to the TSC end-users and projects regarding areas considered in scope, collaborating effectively with other related groups and that's the group's ienumerator below and and I'm sure.
D
There are going to be others, and we should actually add there that this is not an exhaustive list and helping to maintain the continued health of cnc of storage projects and identifying and filling gaps in the landscape of CN CF storage projects.
D
So does that, hopefully, that makes it clear that we do not plan to you know replace any of the existing groups.
There are groups that are already dealing with some of the areas that are in scope for us and we're explicitly going to collaborate with them and not try and compete with them.
A
I think in all these sort of things, we just need to keep its pragmatic and practical right.
It's fast moving in equal forward units, not sort of just theorizing about stuff, for the sake of it.
D
Then so and then yeah it unless there are more discussions about the mission and in and out of scope and the other related groups, I've I've kind of stuck my feelers out and some people have thrown in match their their hat into the ring to volunteer as various roles.
These are the ones that I have so far.
This is not intended to be an exhaustive list, and if anyone else is interested, please do put your hands up.
D
Ultimately, the TRC will decide who these people are, but obviously, if we can come forward with a bunch of people that we think are well suited to the job and who are happy to serve in these roles, it makes the tier C's life a lot easier. So these are the currently the people I've spoken to so zhang is is officially the toc liaison and I've been communicated with him about putting this carter together and the various leads Aleks has volunteered to be a cover chair and I'm happy to be one as well.
D
If you want me, we need some more techniques.
Odd has volunteered I think he would make an excellent candidate.
She has also volunteered and excellent, and there is space for summer.
D
So if you know anyone else, we mentioned tonight whoa somebody's rearranging their house.
In the background there we mentioned that it would be beneficial to have a database expert, perhaps as one of the tech leads, neither of which side or shing I think call themselves database experts correct me if I'm wrong, either of you, I've actually reached out to some of the the people from rook to find out, if they're interested, not that their database experts, but they might be the right kind of people and I agree.
D
We should talk to perhaps tik bee and or the tests and find out if anyone's interested there.
B
I can reach out to the kubernetes sig apps folks as well, to see if anyone there is interested I know, they've been working a lot on database operators as well.
There we go yeah that'd, be useful.
C
We still have, if we're still looking I, can send a note out to my friends over at Red Hat and we've got some people on on database here.
But I've got a couple of friends at Red Hat, who probably better better suited to participate here since.
D
One thing I would caution us regarding databases and I.
D
Think the thing in general is that there are a lot of you know, call them traditional big iron, relational database kind of people out there, who maybe are not familiar with newer database technologies or less familiar with them and I think we need to make sure we don't end up with only traditional database experts I think we either need to have people have in a broad set of experience and skills, with both traditional databases and the sort of more modern ones like TR, kV and spanner etc, or we at least need to have both groups of people represented here.
D
Otherwise we could end up with a little bit of a sort of skewed perspective.
It's my opinions.
A
That's probably fair: there.
D
Was quite a lot of contention in the CMC f at the time of the test coming and that it's basically my school and people are saying?
Well, you know my sequels, not sound native and all that kind of stuff.
So there's a little bit of optics here.
We need to just be aware of.
We don't want a bunch of my simple only people or Postgres people to be the only people representing cloud native databases, okay and.
C
Quentin I mentioned in the last meeting that that I could I'm happy to throw my hand as a volunteer as well, if needed, how do I get a hold of you?
How do I reach out to you?
Oh sorry,.
D
Yes, I think you actually sent me an email and got buried in all my other stuff.
You did the right thing: I just need to go and dig it out and I think what we gonna have to do is I.
Think anyone who wants to put their hats in the ring here should just put you know the end of the day.
As I said, the TSE is gonna, choose these people, and particularly, if there's more than the number that we require, there's gonna, be some kind of filtering process.
D
So I would suggest that everyone put a very brief resume together, just explaining why they think they would be suited to whatever position they're volunteering to fulfill, to enable the the ciencia, the sorry, the TSE to to sort of make a sensible call there I. Would you know what one thing I think that is a bit of a sore point in general across many ciencia projects and the TRC and CN CF in general?
D
Is you know, people who people who have a history of actually delivering stuff are very strongly favored, it's great to have tons of historical experience, but at the end of the day, if you don't have the time, availability or or the inclination to to actually deliver the stuff that needs to be delivered, you're less useful than the people who actually crank out.
You know documents code evaluations.
D
Whatever the thing is that we're looking for and- and this is not you know in any way, pointing fingers at anyone in particular, but just highlight those in your in your biography to make sure that people are aware of.
You know the stuff that you've actually delivered in the recent past, particularly if it's in the context of the CN CF that'll be great or or the Linux foundational related areas.
D
Okie-Dokie anything else to discuss. We've got what's five minutes left I.
A
Think we covered everything that we had in the original agenda.
So that's good.
D
Awesome, so is it safe to say that this charter seems to be fairly well supported by this group and then, oh, you know hugely contentious parts of it or anything that there are major disagreements on.
Is that an accurate assessment?
D
Yep sounds good to me, so I could have both talked to the TRC and I can say.
We think this is a good starting point.
We need to fill in some gaps at the bottom there and we've had another volunteer and we'll call it done.
I'll send this to shinging at least young in the next couple of weeks.
D
I guess it would be great if we could announce this at coop con to say that we actually have a storage sake so I'll unless anyone objects, I will see if we can get this budget on by the TRC before Barcelona.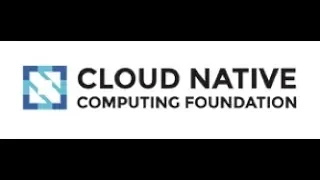 ►
Description
Join us for Kubernetes Forums Seoul, Sydney, Bengaluru and Delhi - learn more at kubecon.io

Don't miss KubeCon + CloudNativeCon 2020 events in Amsterdam March 30 - April 2, Shanghai July 28-30 and Boston November 17-20! Learn more at kubecon.io. The conference features presentations from developers and end users of Kubernetes, Prometheus, Envoy, and all of the other CNCF-hosted projects