A
My purse, which is where?
What is the point of.
D
Hey you've got hey, Clint, hey Bassam, you've got the node and Lewis here from four works: hey.
B
Officially, at poor personalities, huh you're like in the in the conference trims.
B
Out for this meeting right.
D
These even wear a collared shirt.
D
Storage, keep it classy there yeah this.
B
Is like the brain trust here?
This is like how am I how much money is in this meeting and I'm now wondering we.
D
Have a ticker above the door.
D
Gugu can't join because he's at a customer site so other, otherwise he would contribute even even more okay.
C
No problem at all just a lot you guys could make it I know I'm just kind of a last minute meeting, and you know I think that having our storage working group meetings for your, what about with that six or seven of them I'm thinking three we've been stuck on this concept of getting past.
What is cloud made?
Storage, so I figure?
It takes some some attack, some meetings outside of the normal cycle just to hammer some of this out get some agreement move forward.
C
Where do you guys want start.
D
Yeah, it's a good question: I mean the definitional.
Things are hard because everybody has their own perspective and I.
Think Tim's perspective is, you know a valid one.
It much different from I think the perspective of a lot of people in this room coming from coming from a different background, so I, honestly I, don't I, don't know where to start Clint because it's it's.
C
A hard problem but I I guess.
D
I wanted to just acknowledge that that it is a hard problem and also to say thank you for kind of being an intermediary between, like all of the different competing interests, so I've reached her thanks, Thank You, Clint you're.
Definitely.
B
Helping out I actually took a stab at a few pages, I wonder if we could start there and if nothing else, that'll I try to do a fresh start on, given all the things I heard- and you know maybe I'm completely off but I thought.
Maybe we could look at it and see if it if it makes sense or holds water.
B
Do that sounds good to me.
Here's a link, I think Clint, I I know I sent you this like a an hour ago or so, but I literally destroyed these today so and.
C
I just was able to open it up so I.
B
Put it on the chart, if you guys want to open it up, you.
A
Senate we in slack here.
D
Got it what's in it here.
B
So you guys have it open.
You have.
A
Part of the first section.
B
That's sorry: what I try to do is essentially go starting from cloud native computing.
Try to progressively add terms so that we can arrive at something you know to arrive at.
B
Cloud native to write a plug-in storage from all the way up from cloud native computer, which I think is that is not controversial, and this came out of directly out of the charter documents right.
So so, let's start there cool so so fly native computing is, you know essentially distributed systems that have the following properties: they're packaged in containers, they're dynamically managed and they're micro serve service-oriented.
That's the definition, that's on the CN CF charter.
So let's start with that and then now, let's introduce state stateful stateless.
B
It's no I would say that if a cloud native system is made up micro services, let's play Safari the micro services, as both stateless and stateful, so stateless would be ones that don't manage or store state beyond the scope of a request session or transaction.
B
I'm on page one- and we should look primarily at the definitions but.
B
But you know it's it's so so so again, starting from cloud native computing and the notion of micro services and the notion of dynamically managing container packaged I'm introducing one definition here.
It says: you're, stateless you're, a stateless micro service.
If you don't manage stayed beyond a request session or transaction the word, we can wordsmith all of all of this, but let me walk through it and then and then we could talk through so so.
Therefore, stateful is services that state beyond what is.
B
State and stateless, okay.
F
Storing state, okay: this is something that does not that's it state, as it will go back.
If you can go and come back and yet Agathe maranatha, maybe the storing state.
Then it's still you.
F
Some other stateful service.
Actually, let's.
B
Find, let's find it definite as a stronger definition of state and stateless and stateful, but I think you guys get the concept.
C
Pivot towards a person I'm persistent.
B
I struggled with that one, but but we could we could try it on for size, I mean it's, it's the luck, its durability.
It's probably you know, is it durable Beyond or is it have an independent life cycle?
You can look at as in many ways fit.
B
Then then, you could look at this and say: I can you know I have stateless services, one that don't have state and one that are stateful this like this diagram and they can both run on the same cloud native environments or there is a class of stateful services that could also run outside of the cloud native environment.
So let's just call those external stateful services and some of these external suitable services could be consumed by other stateless services or consumed by the cloud native environment itself, their external they manage state.
B
With me so far, yeah, okay!
So now, let's introduce storage, sorry I'm, making the claim that a storage service is a class of stateful services, external or not.
That offer low level storage parameters and specifically volumes.
B
So the the primitives that they are providing as a service, the things that they are exposing as a service are volumes.
So let's call those storage services so.
C
Can I be the devil's advocate?
Yes, you know if you, if you do something pretty easy, you go to GCE storage yeah, not or cloud storage, or something like that like it doesn't refer to volumes or block storage.
If you do the same thing in AWS and you look at how they classify the different services other ec2, you know it doesn't refer, ABS, isn't the only storage.
C
One of the big things we've been kind of dealing with is the plot of native storage.
I've got very high level and I think that some people are gonna, say yeah, it's falling, it's like.
If you have a storage background like I, do I have a heavy storage background in my tendency is to set a personal net worth compute or storage like that little level cinetic like that's just what we know it by, but I think the devil's advocate, or at least the progressive side would say: hey storage, just captures more stuff nowadays and.
B
I think I think that that's a healthy debate to have and I think that there is actually like I mean that's.
Why I'm trying to distinguish between stateful services and storage services, I mean I would argue everything fits under stateful, including databases and everything else right.
B
We also have this thing note the sense you have to find called the common storage interface, which is really all about provisioning volumes, yeah and used word story of stare in the context of volumes.
C
Yes, you do that and I'll be Tim pocket again.
Okay, yes,.
C
With the naming of it that it's not the common storage interface, it's actually the container storage interface you're, sorry volume interface.
If it, if it's more precise right, that's.
B
Right, hey, but but the way that it's set up right now it implies its storage.
You know equal equals volume, yeah.
A
I understand what was I was doing, trying to build a definition chain to get to a solution.
Yeah.
A
Be the perfect answers definitions, but let's continue the flow because I think you're building up the story.
B
Yeah exactly right and, and you know there is no science behind us honestly, it's some level, it's it's.
What would resonate with people and how we define it.
I realize that you know with every definition, every terminology terms.
You know there are many ways you can look at it, but but the idea is to put something together that we could maybe a review with others.
If we can, if we can arrive at consensus and I, think we have a chance of getting others to mind.
C
Hear the story: I am playing Tim because Tim's gonna be one of our the loudest vocal.
B
I think if I can soften him up with you like before before the discussion next week, okay, so it's just moving on so you know, storage services are essentially stateful services that expose volumes and volumes come in different shapes and sizes and I won't even get into you know.
Shared volumes, snapshots and I mean they.
They vary a lot, but let's just start with story services that are one that exposed volumes sure.
So then the next definition would be well.
Imagine now we're going to talk about storage interfaces.
B
Storage interfaces are essentially plugin interfaces that enable the cloud native environment to consume volumes from storage services right so CSI being the great example here.
B
Yeah and then it let's talk about local volumes, local volumes are volumes and they're, but there was attached to a node and are not provided by a storage service.
So I think there there is no service behind a local volume in this definition, and we should I know, there's a lot of discussion about local volumes and storage.
So, even though that they are they're typically orchestrated and exposed by it and container a cloud native environment, they are not provided by a storage service using this definition, okay, and so somehow we have to make that clearer.
B
So now we arrive at what is cloud native storage, so I'd argue giving that definitions here.
The chain of definitions, that cloud native storage is a class of storage services that have the following properties: they expose standard storage interfaces.
This is the interoperable beam there.
It can be dynamically provisioned.
The volume suite dynamically provisioned and obviously they're scalable and reliable.
B
So that's now employed in all of this is that well obviously, now they could be external, they could be internal.
B
You could talk about how you build them or that they're, orchestrated or not all that stuff, but I think the the most compatible definition that I of I made of storage, then what the one that's most compatible with I think house, ACS, I and others have been looking at this than it is their storage services and exposed volumes that speak standard interfaces and that can be dynamically version than are scalable and reliable so that, with this definition, I argue that everybody that's doing you know a CSI implementation fits this bill for the most part, most people behind storage like EBS and Google, persistent disk and port works and rook, and everything else is, would be considered cloud native storage by this definition right.
B
They all defer, they all vary, but they are all storage services and that will talk common interfaces to and commit and can dynamically provisioned volumes now, that's, not the it's, not the universe of all stateful applications or services.
This is doesn't include key value stores, everything but I think that's actually, quite honestly, one beyond the scope of this group and to these services here are foundational for the other services to build other services.
B
Clinton the floor is yours: okay, any.
C
Other comments out there, it looks like the laptop move there.
D
Doing the video on my laptop and the.
C
Yeah I mean so I think that, uh like you're telling me.
D
Hey sorry, can you go still nervous, yeah.
D
One question I have is um so obviously there are differences between compute and storage, but if I look at kind of so I think we all understand that this is not an academic exercise where um truth is the ultimate arbiter, but rather a political exercise right, so something that enough people can agree with that it becomes.
D
The thing that we can publish so so part of this is is really about, like you know, what's the easy path that we are also happen to all agree with or not hate, so I look at kind of what has the CNC f Hardy stood behind and that's that's the the cloud native computing definition, so I say what elements of those could also be applied in a non controversial way to storage and one that that stands out for me and I think is, is maybe it's just my perspective, but is also important as the container packaged so there's something about.
D
You know cloud native storage being packaged at itself as containers and being able to be managed with the same management tool chain as the rest of the application.
um So so I I'll pick a little bit on EMC on plan, and this is now me channeling tone, so so yo Rex ray has a driver for D max D max is, you know very may or may be it doesn't I, let's assume that it does so so there is a very like unquestionably enterprise-class, reliable, highly performant storage system that people are running mission-critical workflows on today.
D
um You know if you can dynamically provision a volume on top of that, and you know it's scalable and reliable and has a standard storage, interface, I.
Think I, think one thing that Tim would say is: does that make it cloud native storage and so I I?
Don't I, don't know that it does certainly being able to run your advantage or application via kubernetes.
It feels like and you're consuming underlying resources that certainly feels cloud native, but is that cloud native storage I?
So there's something about like the container packaging mechanism.
That seems important.
B
We've talked about this one before, and so it's this cloud native is that a property of the storage system itself or is cloud native refer to the fact that you can consume storage from a cloud native service or app yeah?
That's a good way, that's what it might have, though so and I think I.
Think wife, remember correctly when we talked about this last, the most common definition is that it's storage consumable by other cloud native applications and so I try to avoid this here and I said there are some external services.
B
That's why the external piece came into this external services, yeah that and we can play on that, one right we can.
We can, you know, figure out how to you know, define that more clearly, but there are external storage services and there are ones that run on the continent.
Compartment they're, both storage services, yeah.
C
I think, like a great example, Michael like I mean obviously you work for port works right and you guys have a containerized storage solution.
Yeah again.
Obviously the max is, you know adult thing: we don't sell much B max with containers, so I don't really care, but you know I think the the point is that you know if you take an example and you look at the existing system of stuff that could be cloud native storage.
You start to like characterize it.
Existing platforms like AWS like EBS volumes right.
It's.
C
Nobody should really care that it CVS, that's the interface it works, and then you go through like the class of the capabilities or classifications, and you kind of determine like how cloud mated is this thing.
So I feel like the the check boxes to say, you're cloud native.
Aren't that your as yourself like containerized to dynamically, manage it's just feeling that you're interoperable with a certain you know base set of expectations that enable someone to be successful with kubernetes I?
D
Know what you think, Michael yeah, no it's fair, I mean and I think you know these are the types of things we just need to bring up and discuss, discuss you know in so EBS is just a sand operated by AWS, so in in a lot of ways.
Yes, you kind of by extension, if we agree that you know a cloud, a cloud block store can be cloud native and because it's cloud then having some other storage substrate doesn't doesn't preclude yeah.
B
Yeah- and you know just to be frank here- I think we should to the extent possible we should try to avoid defining climate of storage as a way to differentiate storage, vendors and their implementations, but but rather to be a little more functional, a functional definition. Any definition that excludes EBS and Google persistent disk from the picture, I think would be wrong because arguably EBS is actually the most used cloud native storage system today, given the number of people that run kubernetes in in Amazon today and they're, all using EBS, directly or indirectly.
B
Alright, it doesn't matter right so Oh and, given that CSI, which is using you know, the S is for storage.
Will provision EBS and Google persistent disk I think the definition shouldn't make it clear that it should work for all of them.
Yep.
C
No I I agree with you there.
C
So that's that point.
No, this other one, though around like how do how to capture cloud native storage as a term I, don't think it's a scope of our group to like be detailed in this area, but I think it's a scope of it to at least say what it's not right and by you know, I think.
C
The capture and the cloud native storage as a term is important, but also like moving the puck forward and saying you know if you're talking about what we used to think about what surah to really just talking about volume functionality in this area and if you're talking about you, know higher level data services because you're using things more efficiently and you've, actually rewritten apps to leverage those data structures that that tends to be something else which is may be captured by data services.
C
So I I feel like it's possible to just broadly capture climbing storage, with some key things which are similar to what you've defined there bossam.
C
And then you know fitting different platforms underneath there like feel it's all possible and I guess where I'm getting is yeah so I like the story, I think there's some key things to just get.
Everybody agree on I think the next step is like practically applying some of those ideas and actually like looking at the platform, so I put together something that we could take a look at if you guys wanted to go through that exercise.
Real, quick and I think the terminology can be changed, but we could at least look at it.
C
So you guys see where I was thinking and what I was creating just more practical view of it.
Take a deep just.
A
One of the things I was trying to do yesterday was the categories, so we have the native storage volumes.
A
There, in a way, they're all cloud native storage services right I'm, trying to just continue your story in a way that.
B
One thing I'll say: oh and let me pick on a very extreme example right: let's, let's take a key value, store, yeah right, I mean now.
Would you would you call that storage in the classic sense, or would you call that data service data storage.
C
I, don't know if I'd call it the classic set storage.
I mean that's.
B
That I kid you not, this is the argument that we're having like a lot of times is whether to call any form of persistence, of any kind storage.
Should storage, be the umbrella term or not.
That's the yes I.
A
Mean and I'm the only I'm only doing this understand.
B
No, you know it's like the like I go back to.
Why is this working group called the work storage working group.
B
Part of the issues that there is no, there is no effort right now in the community to say normalize on key value, store interfaces or database interfaces are the truly the only thing that's in scope.
Right now, for this whole working group is CSI.
There's no other project.
B
But CSI this part is cancer and.
B
Biggest like it, CSI is, is likely to be a sequence here: project just like CNI, so so I mean given the effort around CN, CF and CA. The the CN CF folks are putting in Cu the CSI.
C
Step back right, the storage working group was formed because the UFC was evaluating projects and the people on the TOC didn't background in storage.
Some of them were very a lot of more in just very microservices.
Focused and I went down the 12 factor app like religion and basically helped understand it, and so the ethical review is formed to help provide some guidance and help sort through the smoke of what was going on.
C
It was called the storage working group for no other reason than that was an easy term to grab at the time, and maybe it's maybe it's the wrong term.
C
If you look at the CN CF landscape right, they've got a cloud native storage bucket, there's no rhyme and reason why things were actually put in their projects like Rex, Rea, that art storage platforms and maybe like a tool like we talked about, but it's in that bucket and then there's other projects that are storage platforms like so it's a bit of a mess right now and it's like we're the here trying to help them sort it out essentially sure and.
B
So, and so you know- maybe I'll ask this differently.
Let's assume we use the word.
Let's take the alternative.
Let's use, let's use the word storage to refer to everything.
That's persistent search right, not so now that includes literally storage service equals stateful service in my definition here all right.
B
What is this group going to do with that like what?
What are we hoping to achieve?
If that was the definition first of all, the cloud native environment, kubernetes or others will not be consuming all stateful services there, like I'm gonna, use that CD, but that's not a common interface.
That's an implementation choice.
B
What I don't know if there's a need for yeah.
C
Yes, correct I mean, from my my view, my vision of it like climbing.
A platform like community should be facilitating that relationship.
If it's got an application that needs to be dynamically managed, it's gonna be dynamically, managing and grabbing whatever resources.
It needs whether it's a key.
B
So and so what's what what are the foundational pieces to something like kubernetes should provide, so that people can build these higher-level stateful services yeah.
C
Well, I build them, I think you know first question for me: make.
C
Interoperate right so, if I want something that it's a key value store and then how do I want to get that hooked up to the battle for know.
B
So that ship has sailed, they already provide volumes, are an API object in kubernetes.
C
We're talking different points like I've got: I've got a service that's long ago right and I'm gonna run myself.
Obviously, that's gonna use the volume services, because it's stores, files and etc right if I've got a micro service right that needs to consume from how do I actually get that micro service plumbed up to be able to talk to this mom but database, and maybe it's creating a new space in with tables like maybe it's doing.
C
Other stuff like that, like there's, a kind of an east-west orientation of the apps need to do and I think that there space for something like kubernetes to facilitate that type of connection.
It's like you think about so that.
B
Those things exist with you, no I mean you can extend kubernetes and teach it about a CR D for I'm go write a mondo operator.
B
You can use brokers, you can use catalogs all the different catalogs you can argue helm is already in that you know category for doing some of these stuff right.
My question is: would you would people classify that all as storage?
This is all part of a storage.
You know cloud native storage and cloud native storage working under the plan native storage group, Charter, yeah, I.
A
Do question like before, which was a CD and or s3 or or Swift, open sector thing and goes back to what is the goal of the CN CF storage team? Because I don't know process to create standardized interfaces because, for example, Gloucester position is a standardized.
A
7 support before being so, what I'm trying to say is that what what is the goal of the CMC and storage team and may not think that apply it through an example of maybe using XP as an example?
Oh well, one would that be line it down quite a lot of the working group.
So the.
C
Goal of the working group, it is.
C
The ecosystem and to provide like guidance or recommendations to the TOC about what types of projects to embrace by way of CN CF, ok,.
A
So that doesn't really define that the protocols have to be standardized right.
C
That's you can see, isn't doing that, but you know CN CF would embrace standardization initiatives if it's gonna help the storage ecosystem, yeah.
A
That's fine and I think that CSI of an example yep well standardized being provisioning right and mounting, and usually both volumes right point specifically, but they're going to be another project that standardizes the key values in the base and behind it are large key value stores, and that could be another ciencia target right.
We agree with you and would.
B
You call that, would you say that that project that normalizes key value would we put it in the storage category yeah.
A
Well, that's what I'm saying that were key category but doesn't mean that it's always written who could be an umbrella many of different categories and what we are describing is a huge category right.
It's there's!
No other teams, we can say, look guys I'll get your teams and your awesome.
Oh, go over there to your own I'm graphing on section called you know, CNCs storage optic store and then define a standardized value 13 to send the data base team model.
Tv and everything saying you guys- are all something preventing the services.
Maybe in.
A
Ciencia, storage data services right and we provide the bullying.
C
Services and all you can tell you like the song from a product perspective.
This is also interesting and I speak for port works, but if you're, if you're a storage company and all you do is provide blog services, you're kind of a dinosaur yeah, if you're a storage company that provides block services, object, services, key value store services like all these other services, that cloud native applications need then you're actually kind of interesting moving forward.
So I'm.
B
You sure that you should definitely go do that.
My question is: why would that?
Why does that have to do a cloud native storage I mean.
C
It's kind of like the clouds themselves are categorizing all of these things as storage they're.
B
Not they're, certainly not categorizing key values towards the storage.
I see your point about object, storage, not weeds on Amazon services, database services, RDS.
B
Redis is on there memcache DS on there they're all under database and stores database services.
D
Hey guys, unfortunately, I need to run into another meeting, but Luis is gonna stay at this.
A
Definition, that's all I'm, saying yeah.
B
Sounds like honestly at the crux of the issue that we're debating here and I would have we've been debating.
Even with a the larger group is what should be called storage?
Is it does it go beyond volumes or not?
That seems to me that the crux of the issue.
B
Like this right, I think so too, and so but.
A
I think the new them you'll see the younger generation they just they just don't view this like that.
C
Anymore, because they're right exactly if you're writing it here, just out of college application.
B
I'm, looking at the Amazon products and services page and under stories, they have s3 glacier, snowball, EBS, Storage, Gateway and EFS databases.
They have Aurora, Amazon, RDS, dynamo, redshift, elastic cache, etc.
Right I under analytics I bet use where their time series stuff shows and then obviously monitoring time series under cloud watch.
B
So the definition of storage here is s3 object, EBS block EFS file and a bunch of gateways, and you know migration to removing data in and out.
If you look at Google cloud services, I just.
C
Did a screenshot for you, Oh Google is cloud storage products and the first thing listed is manage databases.
B
Do they just say, storage products, pod storage products, I'll, give you that cool and what about Iser?
Let's look at the third one.
B
So they have address.
Databases is separate from storage and under storage.
They have blob storage file, storage, disk storage, storage.
B
Storage and data, like storage,.
C
Let's say I'm looking at a sure, so o database is.
C
Enough I'd, you as sure, though I liked, kids, okay, the.
C
In terms of sales but I'm not so sure, having full well.
A
I mean you know what I mean I'm just trying to say that, from our point of view of 92,000 point of view, if you've been working stores, all the time, so I just define recently as follow-up yeah.
B
I mean with you with cockroach DB like to be classified as cloud native storage, I, don't know, Amana man, that's an example or what would Redis be like tucán?
You know classified as cloud native storage, I again.
A
That's what I think that it should be called storage services, no story service basis, I also started poems.
You see what I mean yeah.
C
Yeah so I I'm on that side, I think you know it if I was a storage guy, you know and I came from 20 years ago and I've been doing it.
My whole life which I have it, should just be storage right, it's just bits and blocks, and you know we're doing a core service to serve applications, but I feel like the progressive side is to say you know, there's less and less of people doing it that way and the new way to store information and data.
C
It's to use data data structures and higher level data services, so I feel the progressive side.
Is that way?
So, let's beat this dead horse like we talked about it, we're not going to come to the whole position right now, yeah, look.
You guys take a peek at that thing that I posted a cheat.
C
It's in the channel and in slack.
C
Just storage it's under this: yes,.
C
Think the other honest feedback and I was playing Tim for a reason, because, like seriously, he he's gonna weigh whether this gets to conclusion or not very heavily, and you know he's obviously very opinionated about it.
Like he's he's someone that you know, we should be using as we make these decisions like what would Tim say, because you know he will be an important factor and like either being behind the group and what we defined things that as or not I said.
B
This sentence doc and asked for feet, but I can explain this issue so we'll see I'll see what he says.
I think we'll get some early feedback.
I'll try to do the same with Ben, I, I think I think we're.
Definitely there and I feel clearer now about what the crux of the issue is, which is that's thirst.
Clady up storage should be more than volumes or not.
That seems to be the core issue.
Yeah exactly.
B
So I think you know we should get some consensus around this and either way.
If it ends up being storage, is the umbrella term for everything, stateful, clad storage.
Then we have to use suffixes.
You know volume services.
B
Native database services I mean, if not, then we keep storage to just meet volumes and we come up with other terms when the time comes.
B
Where's the sheet: oh yeah, here we go I.
C
Here's basically what we have I got a bunch of example, platforms that I threw in here to try to classify you've got the patterns that we've been kind of iterating on in that email chain.
You know one being at the very top end.
You got the decoupled and interoperable I.
C
Think Tim was pretty hooked on decoupled, but I think that what he really was trying to get out was that it's interoperable or self-service and on-demand you've got the other pattern, which is the scalability of it, which tends to just be a kind of a cloud based pattern and being elastic and then autonomous and dynamic is how was capturing.
You know.
C
Different platforms, like port works, different platforms that containerize and self-managed I thought that that's one way that you could do that under the classification, so those are the high-level patterns and then, under those patterns, you've essentially got different different capabilities, a more detailed level, so under the decoupled, interoperable you've got dynamically consumed, which means that you know it's orchestrated the next one you've got or it means that the application is able to dynamically consume.
The the volumes are dynamically.
Orchestrate to make them available store data.
C
The next one you've got the dynamically provisioned and managed that's where you can handle a lifecycle of the volumes.
The next one is the RBAC and whether it's cooled also a mist definition for cloud.
C
So it's another important one as being part of self-service and then you've got the elastic side which breaks out whether it's elastic from a capacity and performance perspective and whether that is actually metered to actually limit and be able to bill and charge and impact the the consumption model or how people actually consume that that resource and then that far one is self managed for you know, living on top of crew, net kubernetes, etc.
So, okay,.
C
Have you know in this um in the platform's I've got different types, so, just like you said, Louis II, a cloud data storage type, essentially the first one EBS is a volumes type.
The second one is a data services type and that provides no block and then no sequel, and then it's kind of interesting, because you can then classify these types, even though they're like far different, but I think that all of these different categories are all things that you could validate like that service by.
C
So the classification is essentially compatible with the different types of block structures that are out there.
C
I mean is this I think I hope here is.
It would be a tool to be able to validate like our thinking.
So what we decide on those classifications, like we put in here, see how that goes in terms of validating against a lot of the possible people are actually using a lot of people say well I.
A
Mean yeah no scenario: if I was a brand new story director, just coming up and I want to be participating in this working group, I wouldn't be wearing the faith here.
How do I describe my story system right?
This would be a good way for us for that company or that.
B
Yeah, if you and given the discussion having earlier if you said cloud native storage, is volumes only than you get rid of all the lines that sink data services yeah, you leave the ones that say volumes.
You still have lock or file, that's still in there yeah different kinds of volumes, and you still all these attributes for differentiating our properties of these systems that we should consider when.
A
So what do you need something?
What can I do?
I.
B
Like with been somehow because I don't know who's what is being presented next Tuesday and one option is to say, look we're making progress, we're gonna drop the read out next Tuesday move it.
B
Maybe the December 5th meaning well.
C
That's yeah Keep Calm, like how.
B
About we do that, how about we recommend that we move the reader to December 5th until we sort through some of these issues?
Otherwise it's gonna be like hey.
There is two camps and blah.
C
My my afternoons open for tomorrow at two o'clock- I- don't know if you guys are again, let's see if there's any feedback on that much email and like from Tim. It's honestly, like it's gonna, be so what he says that there's probably gonna seriously as as a PD of recruitment, Eddie's and projects.
C
Let's see what comes back, I mean I, wouldn't think the readout to the TOC will.
Let then spin it and decide what he wants to stay there, or we should at least that should be somewhat lucky besides.
I would hope to have this thing, at least in some kind of form, so that we can actually like talk about some of that cute calm, hey here's.
B
Here's an idea, December 5th is meeting could be face to face a cube.
Con you'll see you guys, gonna, be there.
B
Does it make sense to have this discussion on the fifth? There is a TLC meeting scheduled on the fifth and we could be in person I.
C
Think that it's got to be resolved before Q, calm, like you do, I I mean I I would love it to like.
Okay, we've got CSI coming up, that's gonna be proposed, probably soon after okay I, don't know that so I mean if we sit here in a room.
You know for four hours and we've got 30 people that express their ideas about it, like I, think at the end of the day, it's just gonna be a benevolent dictator who just says here's what happened.
Yeah.
C
I think I think it again is people weighing in like Tim who, who are large voices in the community and.
C
It's Ben who's gonna, basically make that decision.
So I don't know III, don't I, don't want to recommend that we put on the brakes and say wait for a face-to-face is I.
Just don't feel like that's gonna be where it gets resolved.
No okay, so yeah.
Let's just wait.
Let's eat I'll see if there's any more takers on that email thread to give their opinion.
Let's see what Tim says and then we can wrap back to to been with and one status isn't what we talked about and give them an update.
B
Should we send them a you got to be involved in the meeting tomorrow.
C
I'm not sure if you will or not, but you know summarize some of what we talked.
B
Get out well summarize, the discussion so I'll send it to Benin and see what he what he says.
Okay, all right thanks, guys appreciate.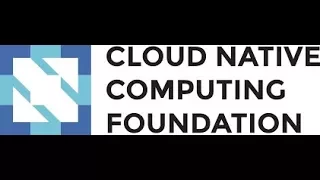 ►
Description
Join us for KubeCon + CloudNativeCon in Barcelona May 20 - 23, Shanghai June 24 - 26, and San Diego November 18 - 21! Learn more at https://kubecon.io. The conference features presentations from developers and end users of Kubernetes, Prometheus, Envoy and all of the other CNCF-hosted projects.