A
So Alex had something that came up.
You can't join, so thank you for having everyone add their notes.
The agenda I think what we wanted to cover today was to go over the template that Lewis was working on if he happens, to join and then also the database paper, the so Lou was working on and and if there are other agenda items that people want to add.
Please go ahead and add them here.
B
Let me repost the link on chat for.
A
The database yeah yeah I had it down here.
Further I was gonna, grab it as well.
I'll.
Add it to the agenda okay and did I pronounce your name right.
Is it subbu?
Is that yeah.
A
And is Louis son wasn't sure we'll be able to do the second one I think he might be on port works, webinar or something today.
A
All right so I think we can go ahead and get started.
It's five after we all want to not sure I can record.
Does Alex generally record Steve Modi, it's already recorded.
It already started.
A
Started it all right, so, let's and everyone get into that white putt white paper document actually.
B
That that document, I, don't think, has it I wrote a separate were doc for to be later added to that document.
Let me get the link for that.
A
Did you put it in the chat?
I, don't see it.
D
It looks like that doc requires permissions, that I don't have.
B
I'm trying to get the link hold on okay, okay,.
A
If you want to put it in the agenda, um you have edit permissions that'd be great, if not just put it in the chat and I'll.
Add it there.
Oh, where.
A
And I can only stay for half-an-hour works, I have to catch plane, but Quinton should be here by then and he's gonna take over for the second part of the meeting.
B
Computer is refusing to move forward.
Oh no.
A
Well, we can go over these process reviews for the TOC if you want, while you're doing that, yeah.
B
Just take me only a minute: okay,.
A
Do I mean to wait for you.
B
I'll open it soon, okay,.
B
Dubai, oh I, don't have edit permissions.
A
Go ahead and put it in the chat and I'll.
Add it to the document, then.
D
Yeah the white paper of link opens for me.
Let me see.
A
Another stock that you wrote similarly yeah.
E
I just pasted it on tonight here it is.
A
Wait I've added that to the dock, can everyone get inside there?
It says it's the same thing database edit, so it's a different copy of it.
I'm in there.
A
Okay, everyone else can get in I.
D
Think generally, a common problem with these cigs and working groups is that the permissions generally are tied to the mailing list of everyone.
But if you have multiple Google accounts and end up logged into the wrong one, that's right common problem for not being able to get in I.
C
Think the permission is restricted.
It's not like I cannot write to that dock.
The agenda dog yeah.
A
I think that's locked down, I had about redirect permission so I believe.
B
You should have full permissions on this site, made it yeah.
Okay,.
A
Yeah, it looks like I can: okay.
A
So pardon me I wasn't able to make the last call.
Did we get partially to the stalker?
Do we want to start at the top.
B
This is the first time, okay,.
B
You had the one thing I did was because key value stores and databases have similarities.
Those parts I'm not covering I just said, look at key value stores for the trade offs, so I've only so it's kind of additives, the stuff that I added here is things to consider beyond what you would otherwise think about when moving a key value store into cloud storage.
A
Okay, sorry I'm just reading through that.
A
Do we want to say the every database vendor is required to provide drivers that conform to these api's I mean you could be if you want to be club native and have the interoperability, but this.
B
Is just the old you know the ODBC JDBC that kind of stuff?
Actually the newer database, vendors I, don't know if they do provide these things like I, think spanner, for example, doesn't I, don't think it provides any standard yeah.
A
That's why I think that's maybe an inaccurate statement.
Yeah.
B
And says encouraged to provide primers yeah.
A
Okay, there we go yeah, that's much nicer way to put it.
Okay,.
A
When do we consider no SQL databases to be database them?
Because this one with the heading of databases, yeah.
B
Key value stores are the no SQL ones, so section section line and actually I later notice that tie DB might have been mentioned in section nine, so we should remove that because tie kV would be I, think I wasn't IV week might have been cockroach.
Let me check.
A
Are you looking back at the old document yeah.
B
In the old document, in section nine.
B
Yeah, so in section nine, where did I see yeah so spanner cockroach type K we wanna DB, provide distributed, key-value store, API, so I believe spanner and Carlos.
Db are more databases than key value stores.
A
So you think they still belong here, I'm highlighting in the dark.
If people can see that yes.
B
I wasn't sure whether we were restricted to just open source or anything- that's considered generally popular like popular nowadays, so I was I, wasn't sure whether cockroach TB should be mentioned, but then I saw it mentioned in section nine, but that might have also been written before cockroach TP decided to change their license.
B
It's not considered open source anymore by many standards.
A
Okay, I guess I'd like to hear what people's opinion is on that I mean I would think we would probably limit it to open-source.
A
Just because that's would be the view of the CNC F community, but I don't know if we're just trying to cover generally.
D
I think if you do that, you should change the title of that section: ten to open-source databases just to communicate them.
That's.
D
The scope of coverage, because there are people who choose to put even commercial software in containers- you know yeah I I, don't think the CNC F is going to accept a non open-source as a project or promoted aggressively, but still the user community sometimes is in search of help in terms of how to do them, even if it's only to support a legacy.
Application.
F
Yeah we had a similar discussion in the context of the white paper last year and the topic came up in the context of like object stores and people were wondering whether we could mention things like s3, etc, and the decision we came to at that point was that it was make sense to mention the non open-source stuff, particularly where they are like household names in a particular category in an Oracle database would be one perfect example of course, and that we don't, you know, pretend they don't exist or anything, but we don't necessarily go into great detail on them and focus.
F
You know more of the attention on the open source ones.
D
Not only that there's been sort of a few instances of people converting from open source licenses to other licenses and it it would be.
You know a mission to try to keep up to date on all of these and then go back and retroactively Liat at documents.
A
Well yeah, so we should addendum it to say open source databases and I mean cockroach is a perfect example of that Steve, so maybe delete it from here.
B
We can do, we can just leave it as databases, in which case we should add, spanner.
B
To my payment that also talks about things like Aurora as new sequel but I, don't know if I agree with that point of view, because it's not but definitely not cloud Nadine.
So.
F
Sorry I joined the conversation later I'm I'm lacking a little bit of context, but I think I think where we landed last time where the similar conversation was essentially if there are names of commercial things or things that are not open source or things that are debatably open sourced that we omit from the paper that causes confusion, and so therefore we should mention them, and if there is, you know, debate about whether something is open-source we should just say you know it is not universally agreed upon whether this should be considered open source or something along those lines.
F
If that is the case, and definitely you know, cockroach DB is, is you know verging on a household name and I?
Don't know whether the debate was whether or not that is open source, but irrespective of whether it is, it should be mentioned on the basis that it's not, that it is a household name in that category or.
B
We could change it saying that.
B
I guess yeah, that's true, I was thinking.
Maybe we can call it out that cockroach DB is or source available, but I don't know if that and then we go into explaining all these differences, which is not the focus of this paper.
Yeah.
F
I, wouldn't get too hung up about the definition of open source I think that is, as you say, a topic for a different discussion, and we can put a reference if there is a sort of reasonably good reference to the debate.
We can put a link in there and say that you know, depending on what definition of open source you use, some of these may or may not be considered open source.
Something long, I think.
B
It's better to do not be that strict and what I would prefer to do instead is just add, spanner also into this list, so you can say we pass spanner tidy B and cockroach provide relational features and just leave it at that.
C
Should we just ahead, like I, had a one-paragraph kind of categorized, those two like the open source ones and the non open source ones so that just at one place we show whether they are open source or not.
I.
B
Think people will figure it out when they go look for it like they they'll realize that ok, tiny B is open source.
Not cockroach.
Tb test is open source.
This panel, no source availability, think.
F
Those I would I would suggest against that.
I would I would make it very upfront here so I don't think we should expect people to get digging through websites to figure out whether or not things open source I.
Think it's important enough.
We should put it right here in the paper.
D
I'm just gonna pendeks at the end or something that keeps track of this I, don't like the idea of it scattered throughout the document, as each thing comes up, because it's tough to maintain.
F
What is the, what is the thinking against making it?
A distinction in the document is the problem that there isn't that.
D
It's not oh I, don't mind putting it somewhere in the document, but if we do it on every instance of a name of an open-source entity, that's a pain to keep up.
If we do it on the first one, it's still tough to find them all.
So perhaps an appendix at the end yeah, but no.
F
Maybe simple, yeah, just a crazy thought I had was, you know, maybe just change the typefaces.
You know but non open source stuff in italics or something, and so that it's very clear when you're reading the document, when you refer to a non open source or an open source one, it's just a thought.
D
Yeah or or just some sort of footnote symbol that the footnote says you know not a standard open-source license or something like that.
Yeah.
D
We've probably beaten this one to death.
B
Should so, in which case we are we going so we are?
Are we leaning towards keeping these names for now and then qualifying them if needed?
Yes, I think we're gonna be so we should change the title back to just databases.
Then.
Yes,.
B
And I will add cockroach here for now and then we can, you know the one. The easier thing may be is provide links to Taibbi and Carvey tests and no links to cockroach and certainly not cockroach spanner provide no links for spanner or cockroach.
G
Sorry I came in a little late.
What document are we talking about?
Oh, it's.
A
In the chat Louis, it's in the agenda as well.
B
Yeah, tiny bees apache license to think they are pretty clean, so we can maybe provide links to with this anti DB and no links to spanner and cockroach.
What's.
F
The thinking behind some with links and some without the.
B
Fact that there is cockroach TV is not considered open-source, and there is no in spanner, is not open source I.
F
Would either put links to everything or links to nothing and I would put a footnote if something is totally not open source or if there's some controversy around the open-source license, you could just put a footnote with a link to something saying yeah that was Stevens suggestion to have.
G
One thing is that I trying to understand as the cloud native foundation, parallel Linux, Foundation and then again, I'm looking at this for the big picture and I think I'm not going to say it icon anyway, so I'm trying to think that we should be very open source, friendly and I'm thinking in that model.
We should not even have my opinion.
It shouldn't probably have at all anything with that closed source at all in the paper, because then that becomes a marketing thing.
Since then,.
B
And you say why didn't you mention us yeah so.
G
So I think we should focus very very clearly on something as open source and anything that's closed.
Search is just not in the paper and paper are no again I feel that way, because we are part of the Linux Foundation.
Now, if we were some other type of foundation that dealt with both closed and open source projects, then.
G
I'll be fine, but I.
Think a part of the Linux Foundation I feel we should be very clear and we are looking at only open source projects and.
A
I agree, but I mean how often do we plan on updating the stock as well, because at one time cockroach was open as well.
So should we even mention names in here cuz that then there puts a requirement on us to make sure that these are updated.
I think.
F
I think when we can get around that by saying at time of writing.
G
To cockroach you can, if it was open source one time you can go back to the open source version, I'm sure right.
F
Yeah, but regarding we had this whole debate in the in the white paper, I know he said: I, don't know if you remember it that the problem with your approach so firstly to be clear: we do not intend to be exhausted about listing all non open source, all open source databases and we decided to list a few closed source ones in particular where they provide useful information to contextualize people's brain.
So when you talking about object stores- and is we people understand what s3 is they understand?
It's it's the definitive object store.
F
It was the first one and it sort of defines the category, and so we mentioned it explicitly and I think there are other categories that have similar things.
We did not exhaustively mention every single possible closed source object store, but we did mention s3 and Ana, maybe another one I, don't remember and I think we should be consistent.
I think, personally, that that principle is sound and I think we should continue with that.
Well,.
G
In the s3 specifically, it's because I feel that s3 itself is becoming a protocol more than the load and the implementation.
G
So when we say s3 we mean the protocol today and I mean the api's, so we're gonna put mini on, for example, and we say s3 right, so I feel that that was okay, but I feel that if we start moving towards the needle to a start location, we we may find I against is my opinion, become difficult, I'm trying to pull the needle back to the open source only model, and we can definitely represent yeah.
D
I agree with Quinton, where I think we don't want to promote the non open source, but mentioning unless it's a just a commercial reality that they're popular and people will want to run them in containers is, is okay so long as you don't cross the line into promotion, and you indicate that these are in a different category.
G
Yeah just raising my opinion.
F
Yeah I mean spent is another good example.
Spanner was you know there was a lot of publicity around that there were papers published.
It was the thing that started a lot of this discussion around distributed, databases, etc.
F
It happens not to be a open source as far as I'm aware- and it's now actually I believe you know available on Google cloud as a commercial offering, but I think it should definitely be here.
I mean everybody just about everybody has heard of spanner and, and it helps contextualize what the other things are and which what the categories are yeah just my opinion, yeah I.
G
Guess we'll get to visit each one as they come I.
F
Didn't quite understand that visit what sir visit.
G
Like you know, we'll talk about each one as they come in in a paper, for example like we're doing right now with the database. One I'm just saying we don't need to like make a blanket statement as they comment in the paper, we'll look at each one and make a judgement on Asia I.
F
Think we do need to have a principle on which the judgment is made and the principle I'm proposing.
Is there where it is a name of a commercial product which is reasonably well known and helps to contextualize people's thinking?
Then we should mention it.
You should not try to be comprehensive, oh yeah, so that's the basic principle place yeah.
B
I find both sides of the argument valid I, don't know which way, which way to lean towards well.
F
The other, the other side, just to be clear, is to is to not mention anything.
That's not open source yeah.
B
Yeah I don't know they both have their merits.
Yeah.
G
Trying to say is that if we were not part of the Linux Foundation I feel for it, but being part of it, I feel that we should be very strongly focused on open source projects.
F
Table this, we can have the discussion sympathy rather than spend the next half hour. I can understand both sides, the argument- maybe we should just table either heaven in the document in comments or follow-up discussion, specifically on this topic.
A
Okay, so we've changed it back to databases, we're going to leave this in here for now Louis.
If you want to add your comments into the side, that's fine!
So we can come back.
B
They'll also add that if we decide to remove cockroach, we should also remove it from section 9.
A
I'm just gonna add comment here unless Louis was gonna, add a comment that no.
G
What what are you laughing.
F
Aaron I think you said you wanted to run a yeah.
F
Anything in particular left on the agenda after this.
A
Louis's template he was working on and then you could talk more about what we talked about yesterday with the sandbox draft, but I'm sure you have been able to go through it.
Maybe we could table that.
Okay.
F
We'll just put it on us people to look through it, is it available, or would you like to make it available more broadly?
Yet, oh no.
A
I think I'd, like you guys to review at first I, was hoping alright.
F
We'll try and get it out later.
This week's, let's say great: okay,.
A
I sorry guys I got a jet literally.
F
Can fix that sorry, there were some strange events with people putting strange things in CN CF documents.
Are we hired a little bit more pedantic about it?
No.
F
Can give that to you?
What is your email address?
I'm.
G
Requesting access right now, okay, buried.
F
Somewhere in my email, okay, Oh I'll see you it's.
G
Louie support works, calm, okay,.
F
Okay, yeah, you should have access.
F
We derailed your review a little bit there pseudo do you want to continue.
B
Is someone talking I, don't see how I'm not hearing anything?
Oh, can you hear me hello?
Yes, yes,.
F
Saying would you like to continue you sorry, we hijacked your your document review.
B
Actually, people were just reading and commenting.
I wasn't walking anyone to us.
Okay, yeah.
B
So I'll wait for comments.
F
So any any other sections of the white paper we kind of broken into categories, and then we discussed along various axes.
This is just from memory.
I've just read your document now sorry, so this one we had, you know the distributed versus centralized, etc, and, secondly, we had the relative properties, availability, scalability, performance, etc.
F
Sort of sketched out in a sort of summary table is that something you've considered for this, or it said.
B
Yes, if you look at the paragraph after after the mention of the databases, value stores and databases share similar usage of how they similar way, you storage, similar in similar ways, all the trade-offs that apply to key value stores applied to databases.
Also so I just said.
Look at the section nine point, four for that: okay,.
F
That makes a lot of sense.
Are there any additional considerations around transactions and those kinds of things from memory?
Most of these databases support some form of multi operation transactions, Reiki belly, stool up and down.
Typically, don't that's.
B
A good point I: we could get into that, because different systems offer different trade-offs based on the type of transactions they support, but I even I am not too sure about you.
You will require the.
We can say that these provide these days.
The systems provide a spectrum of trade-offs between consistency and availability, but there are like very strange nuances about, for example, the spanner has one very different transaction model.
I believe cockroach is very, very strict acid, yeah and then tidy be may offer trade-offs.
B
It s also offers trade-offs.
So it's it's all over the maps.
I don't know.
If we can, you should definitely not get into the details, because that itself is a huge use, like people have each of those things that were covered in like multiple blogs and papers.
G
Yeah I feel like it should be more like a hydrogeology finish.
First yeah yeah.
B
That's that's.
All I was going to mention yeah.
G
I completely agree: if we start getting too deep into details, we're gonna start creating white papers for each one of these companies, so yeah I think with I.
Think the goal really is to create enough information for the user.
To then read those white papers understand them right and not really to describe each one.
It really tight.
We need to kind of give them like if we were creating.
G
If this is an engineering school, we did this, be the one on one of databases right and they will read it and it would be a true document that would live a long lifetime because it kind of describes what are they use for what you know, what are some of the models and then from there? They can then understand the specific product right.
G
Just my suggestion, yeah.
B
Yeah, so what I can do is I can stay away from specific features offered by the databases, but I can cover about which parts of acid these systems make trade-offs on most of them go trade-off between atomicity and isolation, and I can mention that I can write a short paragraph about that.
C
Are you going to cover other type of databases like a Cassandra?
That's also open source right.
B
Cassandra is many people, think of it as still a key value store.
B
That so I think it fits better than section nine.
C
Remember, okay, so looks like I.
Don't.
C
It's mentioned there Oh use mission there Asha soit, okay, so it's here actually, oh it.
C
It's a little page, which page is this not sure which pages, but it's there.
It's Cassandra, HBase, okay, I.
F
Think it's ambiguous as to whether it's a database or a key value store and I certainly think a lot of people have in their heads that it's a no sequel database.
Yes, that's a common understanding, so at the very least we can just put a reference in both sections.
We can say we put it in here.
If people don't see it in here, they'll say why the hell they're not mention Cassandra and the databases- hello, hello, hello,.
F
We can hear you, maybe you can't hear us sugu.
Can you hear me I just connected?
Oh okay, let's wait for him to reconnect.
F
Louis, just to get back to your point about leaving out the details.
I agree.
Sorry.
B
I got disconnected, were you saying anything, the last two last minute or so?
No.
F
We actually noticed you getting disconnected and we waited for you.
I'm just gonna respond to suga's point about not getting into the details of the specific project and I agree 100%.
We can't we can't go into detail about every one of the projects.
What we definitely want to do is I mean I.
Think the crux of of the whole issue is this: trade-off between essentially strict acid and isolation, their various other things and I.
F
Think we have to deal with that in a reasonable amount of detail in its generality that there are these fundamental trade-offs that all of these databases make and what the spectrum of trade-offs is, and we could even just taking the CN CF databases as an example TI DB and the tests.
We could point out where those for you know on the spectrum, and they do you know they're both configurable and they both have.
You know configurable trade-offs, but in general they fall somewhere on that spectrum.
I think that would be very useful.
Yeah.
B
Yeah, that's a very good idea.
I can add that and.
F
Then, as for the Cassandra mine, my personal feeling is that it is you right, it is ambiguously a key value store.
A database is definitely a lot of people who think of it and or have read about it as a no sequel database.
So I think we should mention it here, even if it's just to say we dealt with a in a key value, store section C there we didn't forget about it here.
B
I think the the I think many of these key value stores are beginning to add transactions as one of their core features, and that is the reason that is a bigger reason why they are calling themselves database.
B
In that case, it would actually push Cassandra more towards a key value store that supports transactions.
F
Okay, well, in that case, do.
B
We we the way I would put it is I, would extend section 9 and say that key value stores are now beginning to add transaction support to their systems and are beginning to like get closer to the features of a database.
F
That's a good idea and maybe just make it very clear where we drew the line in our paper.
You know we're dealing with some things and calling them databases and some things and calling on key value stores and, as you say, there's a bit of a blurry line between the two.
So maybe we just need to make a statement as to where we artificially drew that line for the purposes of this paper.
So.
B
I think the line would be, in my eyes, being able to use being able to speak pure SQL with the database right.
Well, that's I, think, that's where databases come from where you connect and then just send SQL commands and the database does everything for you well.
F
I think there might be people who disagree with your neck.
Vegetable relational databases are only you know, one kind of database.
Historically, there were many before them: network databases and all sorts of others objects.
Don't.
F
That's the one point, and the other point is that even within relational databases, you know syphilis is not a given either so I think that would be a little bit of a contentious statement to make.
It may be a little bit eccentric, I'm, not sure.
B
Yeah I believe I'm pretty sure, actually a spanner.
Maybe it may be the only one that doesn't understand pure sequel, I think there are some things you have you need to call into.
Ap is for I'm, pretty sure cockroach tie DB and we test do full sequel, but yeah I think the lines are blurring now.
B
There's this because it's becoming a spectrum from key value, store, yeah.
B
So yeah I mean we can just add Cassandra, saying that Cassandra can be considered by depending on how you look at it.
Cassandra can be considered a key value store or a database yeah.
B
Yeah, if you go by the pure relational database theory, most purists will reject I think pretty much all these systems as pure databases as.
F
Relational databases absolutely and I think relational databases are one kind of database.
You know that you know all the contention around distributed and no sequel and all of that stuff that that distinction existed a long time ago, yeah yeah nineties, we had, you know, object, relational mapping, z' ir M's and all these kind of things, and they they in fact don't even explicitly support an SQL right.
They provide an object interface, not in the sense of blob stores or yeah.
B
But actually they try to design a language called little QL yeah.
F
Exactly I'm not saying it's a good idea, I'm just saying they do exist in our databases and you're not relational, and the same goes for hierarchical databases and network databases and I mean there's many of them outside of relational database family, and there definitely are databases yeah in.
B
People's minds cool so in my notes, I have I, will add Cassandra, maybe with an asterisk, with saying that there are systems like there are some key value stores that are beginning to look more like databases, Cassandra is one such example.
I think I'll, add that sounds good and then I will cover add a paragraph that covers the trade-offs that databases make about acid versus availability.
F
Sorry, Shing I think I might have erupted.
You did you want to add something.
Oh no,.
C
I'm all set thank circle, said he's going to add something about Cassandra, sir yeah.
B
Yeah yeah and a section on, and the section on the trade-offs that people make with acids.
Okay,.
F
Might have interrupted you too Lewis chatted, saying that he has to drop off okay.
F
Thank you and sorry didn't come earlier, I actually only K came across this paper.
I was on vacation when you wrote most of the stuff and I kind of lost a few weeks of my life, while I was on vacations.
B
Still yeah I mean the the acid part I completely forgot to think about.
That's definitely an important part.
Glad I.
B
Mean we are thinking beyond that, the other thing that's common is being able to provide table, joins and stuff, but I, don't think I think that part can be left out.
F
Yeah, even that's debatable at the risk of dragging us out too much, but I mean one of if you just zoom out of the detail.
I think our one of our responsibilities here is to educate people as to the spectrum and differences between all these things, that people call databases yeah and focus on the important ones.
So so, obviously you know consistency all of that stuff.
F
The acid stuff is, is very important and some of the things people call databases, particularly in the cloud native world- do have them spanner and cockroach come to mind and some of the ntid be for that matter, and some of them definitely do not have them and I think this is part of what causes all the confusion in this general storage space, but in particular in the circle cloud databases space is, is how big those gaps between the things that people call databases really are, and, and some of them are you know, obviously the projects and the products with gaps like lack of acid, for example, or lack of consistency in general.
F
They don't exactly advertise what they're missing, and so people really have to go and dig around and figure this stuff out for themselves.
So so what we're trying to do is help people not have to do all that homework yeah and in one place say these are the you know.
These are the properties that can be present in a cloud database.
If you, if you choose these properties, you typically can't get these other properties, because they're inconsistent we've got the current.
F
And- and these are the trade-offs that that have to be made they're, not you- know, flaws in a particular engineering teams, thinking they're, just fundamental trade-offs, yeah pick, which one.
B
We'll also add the other consistency trade-off, which is the read after write, consistency which yeah.
F
I mean every one of these fields is actually a whole nightmare in itself.
There are some sections on these things in the rest of the white paper and you can refer to them where possible.
There's, for example, I wrote a specific section on consistency, I think, and we can expand that if you, if you have some more thoughts on it, oh yeah.
B
I, can that may be actually a good idea, because that's a because some of those things apply to other systems too I think the way I would do it is do the read after write consistency as a generic section, because that applies to multiple other data stores but acid, specifically to data bases because they are kind of you.
Don't talk about acid if you are not talking about a database, yes,.
F
You tend to talk about parts of it sometimes, like you know, objects those have the concept of atomicity sometimes.
But yes, as a group of four properties, I usually applied to databases, yeah.
B
So I will I will then add a section on I will take a look at the consistency section see if that can be enhanced to cover read after write, yeah.
F
It's not very comprehensive, I wrote it in a rush, and the main aim was just to tell people that consistency means a whole lot of things.
So don't don't believe that you understand it until you've read all of these various papers about consistency, but if you want to, if you want to add some detailed stuff there or also more stuff about read after write, I think that could be valuable sounds.
B
Good I should start taking notes now.
F
Sorry we could have done that too.
I think the last items on the agenda were all.
F
Battery here, so let me just grab a charger once.
F
Okay, so I think we have two more items on the other than I'm aware of and sorry I dropped in late, so I hope this is up-to-date, so Lewis has been doing some work on various papers, which will ask him to give us a sort of an update next time.
The other thing we have been doing and Aaron in particular, has been there's been a little bit of concern, I, think about inconsistency of dealing with projects that apply to the CNC, F and I.
Think, particularly at the sandbox level.
F
There's been some complaints, leveled and so I think it would be useful for us to put together a detailed workflow.
This is how you apply to the to the sandbox, and- and this is exactly what the responsibilities of the TRC are specifically with respect to timelines.
F
You know you will get and accept or reject, within a certain bound, the timeframe etc rather than some of these projects, which kind of drag on and drag on and on find sponsors and this and that so it the documents not ready for broad review, but hopefully it will be within the next week and we'll send it out to the mailing list.
But it is.
There is a first draft of it out there, but Aaron's just tidying up for general consumption.
F
Anything else that anyone wanted to cover before we wrap up.
F
Since any four of us left.
F
All right, if that's it, thanks very much everyone.
We see you again in things two weeks, Lex.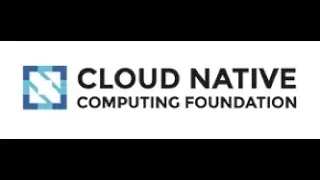 ►
Description
Join us for Kubernetes Forums Seoul, Sydney, Bengaluru and Delhi - learn more at kubecon.io

Don't miss KubeCon + CloudNativeCon 2020 events in Amsterdam March 30 - April 2, Shanghai July 28-30 and Boston November 17-20! Learn more at kubecon.io. The conference features presentations from developers and end users of Kubernetes, Prometheus, Envoy, and all of the other CNCF-hosted projects