A
Good morning, I'll get screenshare up and running folks coming on in good to see everyone.
A
Final call and anyone who still editing slides.
A
This is your here, hello, hello,.
A
Jeff welcome back good to see you.
A
Lovely I would go over.
C
Mind box is not a thing of beauty.
There.
A
We're to after the hour, we'll give everyone a few more minutes to come on in.
A
Lots of folks on the line today, I see actually nearly all of us here.
A
Good to see everyone with.
A
Note that we are missing a few cigs this time, security is still kind of down some chairs and sake contributor strategy, we'll be sending in written updates later so.
Ok did you want to talk us through the I?
Do of note, we've got some annual reviews, there's a link up in here towards the board.
Where all of this is tracked, we have some new reviews.
From last time we met, we have Brigade and Network surface finish.
Both are linked here.
The +1 right now means that open EBS has one.
A
As of yesterday when I was checking on this for TSA sponsors, cortex, telepresence and cupich have two.
You need three in order to be able to complete this process, so my request of TOC members is to go and review these particular annual reviews come in and ask questions and if you're satisfied, please put in a looks good to me and I will move it on towards where it is perfectly supposed to be in the board.
Any questions around this I just.
C
Want to emphasize these are all son correct, we're not looking for any.
You know incubate well, they might be looking to move to incubation, but that's a separate process exactly.
A
That is completely separate.
This is our kind of new process that we implemented at the beginning of the year and we're now seeing a lot of people kind of coming on through so great.
C
And actually, if any of the people who've been putting their annual review reports together and the ones that I've really getting a snapshot of what's happening in those projects and he's interested in kind of keeping a pace with, what's going on across all these different projects, these are a useful resource.
C
Alright, any other questions on that.
A
All right we can move on also wanted to call poke attention to votes that are currently open.
We have Harbor that is currently open for graduation contour for incubation and spiffy spire for incubation.
So if we can, please get some input on that.
That would be lovely.
A
I have seen some boats coming through this morning, so I'm happy to be able to see folks come in and put their +1 binding, but they've been open about a week now, and it would be great to be able to get your input here.
A
Anything else around votes, questions, comments, I,.
A
Hear nothing so we can move on.
I will pass it over to sig ash delivery.
A
Actually part of the questions.
C
The TSE agreed last week, what we want to do is trial run the new sandbox process.
We, you know we can back-and-forth about how easy or hard it's gonna be all day.
Let's just try.
Try it out.
So we've asked Amy to pull together a spreadsheet for the projects that are currently awaiting sandbox.
C
You know review, hopefully, all the information to complete this spreadsheet, the spreadsheet being based on the form.
Hopefully all that information is already available in the submission, so we're asking Amy to do that to save the projects from having to feel like they're reapplying and then our plan is that the next time we have a private meeting, we will go through that process.
A plan is to hold that privately but record it so that people can, you know, see the discussions that we have, but that we kind of not interrupting them.
C
We can have that as a group discussion amongst the TOC, and you know, maybe the process will turn out to be a disaster, or maybe it will be all smooth sailing. We will find out by experimentation any kind of questions or comments about that.
E
I have one related, and that is for projects that are under consideration or I guess, projects that are yet to be inside the ciencia.
Is there his use of dead stats or an analysis through dev stats?
Is that something that would be available to them as they go to?
E
You know, assess where contributions are sourced from and activities?
E
Is that a Service Desk request away kind of thing, or is that it.
C
Maybe and Chris you can answer I think my understanding is that's dead status.
I did for project once they already part the CNCs right pretty.
F
Much I mean it's: it's meant for a service that we offer our projects, but you know if there is a request from a TOC member or someone that needs a little bit more extra diligence from a sick point of view.
We could see what we could do, but those are truly meant for projects part of the foundation.
C
I think that, particularly at the sandbox level, just the sort of surface information that we can see on github is probably sufficient, because you know we we're really just trying to you know we wouldn't want to be necessarily accepting into sandbox something that you know.
Somebody not together appeal that morning and there's literally nothing there.
But you know we don't have like a minimum bar.
So.
C
All right any other questions on that.
Well, shall we move to C gap delivery I had.
G
One quick question and I joint lady, my zoom was being difficult, so I'm probably missed it and I'm.
Sorry, if you have to repeat it Liz, but what is happening to the projects that are already in sandbox, that's the ones you're going to look through and vote on.
The private meeting did I understand that correctly.
You.
C
Mean the ones that have already applied for sandbox yeah.
C
Yeah exactly so, the idea is that, rather than ask the projects to kind of reapply, we're hoping that all the information to fill in this, hopefully relatively straightforward form and is available, and that Amy will be able to do that on their behalf.
And then we can use that to kind of trial.
The process and yeah we'll find out by experimentation whether that process is more effective, at least in terms of us reviewing it and and then we'll take it from there.
C
Okay, let's who's here from Sega delivery,.
C
Who's here, who's not on meat from takeout delivery,.
A
I'm not actually seeing anybody I'll covered it, the second another second or so, to be able step in.
C
We can always said move on to the next one and come back to something joins happy.
A
To alright, you will step on him.
Maybe.
I
Worth trying to answer the say, got delivery question, though oh yeah.
I
Some of us who attend are here and we could carry it, and there was an open question here for the TOC.
I
Because if you got any users, if you have it and specifically you'll see, does a project meet incubation criteria if it's adopters are mostly not end users but vendors.
C
Ok, so I think this is probably one of those situations where we might be able to tidy up the definition we.
C
Worked before because I think it is somewhat dependent on the type of project you know we saw this.
C
The the extreme example of this was with spec projects, where you know end users, almost by definition, can't sort of explicitly directly use a spec and say we wrote I, wouldn't remember the definition exactly, but we did try to tidy that up for our own judgment and so I think the problem is with these criteria, is you know we might start ending up with a situation where we that we don't I, don't know if it's always going to be a absolute number of companies so much as like understanding what kind of size and scale they are.
C
You know if we have and when I see a question from Doug.
If it's an info project, then it should have.
It should.
H
It's very curious between there.
Sorry he slides a period.
Sorry about that yeah.
We had a very similar problem or question when cloud events went the incubator status because we had to have a certain number of you know, end users and obviously most of cloud events uses is not for and you and we kind of winged it a little, and we talk about all the different vendors that are adopting it and that seemed to satisfy that COC.
During the review process.
C
Yeah I think it.
This seems like one of those criteria where it's quite hard to imagine a firm definition that we would always be happy with, and that perhaps this is a better well Chris I said judgment called by the TOC at the end of the day and I guess this is another one of those things where you know public comment can also inform you know if people think that something is coming up for incubation.
C
Know can always raise questions about that, but.
K
For bail packs and you end, users are building things that are compliant with they're, using things that are compliant with this bag.
They end users a using build packs to build things.
That seems like an end user use to me, even if, like even if it's strictly r-spec and not a the implementation, but I mean if, if an end user is going and doing things because which they're they find useful because it complies with this bag, then that seems potatoes division to me, yeah.
C
I think my recollection is that we tidied up a graduation criteria for specs and it was something about the number of implementations and then whether or not those were actually being used was.
C
Harder to measure that presumes.
K
That was Fatah was that it.
L
So I'm, Harry and I can add more details about this question.
So I think the current discussion around ok, maybe some project they are more like to be adopted by vendors instead of end users.
So that is why we read this culture, because today we emphasize a lot on the end user, adoption for incubation label and, of course, with graduation criteria.
L
When we are reviewing the bill pack, we notice that maybe it's more attend.
It tend to be implemented by vendors or supported by vendors instead of end-users that it is well our reservation that we are not measuring how to proceed with this project review.
Actually.
C
So I guess the useful information first to make the decision would be to understand you know who the adopters are and if they're, not end-users.
How is that?
How is that characterized?
You know it could be that it's it's implemented by.
You know two different vendors and then those vendors have fifty thousand end users of those implementations that that would seem like useful information for us to understand.
C
Yeah so I think maybe this also points to a.
C
General point that, for these seek review, it's not absolutely critical to I mean we're asking for a recommendation, but I wouldn't say it's critical to always have like a yes/no sort.
B
Of pass/fail on everything.
C
You can have like qualitative information in the in the review.
Yeah.
L
Yeah I I, don't they intentionally agree with the point here?
Also somebody use automation, the same thing same 6/10, my dear so I I think we will actually do the recommendation based on the account facts and I will mention that the adoptions of this project is actually more like there's a new audit and toz to make the final decision, because we can still do a recommendation around every other aspects of the project.
I think that that's how we were going with this specific project.
C
Great Matt, thank you for holding us back on their onto this slide.
L
Here so sorry, for that sense,.
C
All right do we have anyone from sick-out delivery.
He wants to talk about the status side of things or shall we move to seek Network yeah.
L
I think we are okay to move to the next lines.
This is really only have one issue to discuss today.
It should run.
We should run a deal back.
Okay, okay,.
E
A few a couple of projects under a proposed projects under review, that first of which is this, is sort of making well almost in chronological order, I think if let me skip around for a moment and go in chronological order, and that is to say that contour that's currently proposed for incubation is canna furthest along in the pipeline, and probably the majority of the folks that are on the call here, probably either weighed in on or seeing the their proposal for incubation.
E
If you haven't seen it yet just sort of a redundant call for reviewed there, I guess from earlier stepping back to the top of under project reviews to in chronological order it goes chaos smash is a project that's been proposed for sandbox.
It has its Sigrid.
E
You will be complete this week that we've spent quite a bit of time with that team and with that project and for as far as I have personally tried to come up with something to dig up the bones or to come up with something negative or really just saying this as a joke. Rather, I got nothing but, for my part, nothing but positive things to say that pending came back at Ken's analysis as well. So far, so good kuhmo was also proposed for sandbox.
E
It was presented this month this last that the last time that we met I'm- sorry not this month, the last time that we met last month and so an active CID review starting there.
We meet this Thursday and will receive a presentation from ambassador for sandbox.
E
They say that tentatively waiting for correction, but that looks correct.
Okay, good.
We similarly for mesh Ria's another project shortly to be proposed for sandbox sort of on the list.
Cni Genie was previously proposed for sandbox and we've.
Just we haven't made the right contact with those maintainer z-- to actually get them scheduled for review, and so we might be I think I think we have a stale issue, a stay on request, sitting out there so well we're waiting for those maintainer to come back.
E
A little bit of this is a recap, I think from last time that we met, but it's probably good to mention again so we've got different folks on the call and it's good to let things settle in maybe more than once, and that is the formation within the the sig there's been interest for some of the participants around a service mesh performance working group.
E
There are about three high-level goals within that working group and I'm, not sure if the subsequent slide made it in or not, it's not critical that we review it, but for those that have the link, it was a late coming slide event.
E
You can see there, and so we don't particularly need to cover it here, but maybe it's I guess both good to recognize that there's a working group being formed and good for folks to review the initiatives that are within there all are welcome to participate, much interest from a variety of vendors, as well as universities in some of the research that's going on there there's some research things, there's a spec and there's actually a community bridge and G sock.
E
Internships that are hopefully will be students or facilitated through that working group and those those projects are focused on the projects that the service mesh projects that fall within scope of Signet work.
E
Lastly, we noted I think last time we met that we had an upcoming presentation from Jonathan Furby on sort of the state of layer. 7 proto calls that are not HTTP, really much more IOT focus protocols and he delivered that presentation and it's available not only was a recording there, but his presentation is in the network repo.
E
So is it a job well done on his part.
C
So and I have a couple of questions on the on the slide.
That is, you know the new slide.
I have the benefit of actually being able to see.
It say a couple of really interesting things that one talking about maybe having some CN CF Labs for benchmarking.
So is the idea there that we'd be able to publish results for I, don't know different scenarios to compare different service mesh implementations, yeah.
E
You pretty much yeah.
That was yes, although I would care a caveat it with that being the the potentially contentious area, researching focus and the point there, hopefully to lift to to encourage inspire confidence and how bad things could possibly and just in helping provide people information, but hopefully lifting up on all of the projects involved.
There may be some other more in or equally as interesting things beyond a comparison about patterns and best practices in terms of it.
Really.
E
These three initiatives at least the first two sort of interval interweave a bit that first one.
If we're as we look at like benchmarking, things and benchmarking various scenarios under different versions and different configurations that we will see, we will see a bunch of different bunch of different for overhead and performance scenarios and what we're gonna try to do in this ii specification is help.
E
People help give people the right context to measure when they're measuring the over of running some of their cloud native infrastructure help also present them the context for the value that's being derived from that infrastructure service session.
Particular it's kind of interesting in this regard.
In that of the variety of value that you derive from a mesh, oftentimes people are getting that value, whether it's logs or metrics, some observer ability stuff some security stuff.
Some traffic control things there.
E
It's not like they're, not getting a lot of these features and functions out of their myriad infrastructure.
Today they generally are, but mesh can bring a lot of those functions under one domain of control into one system into one layer.
If you will- and it's lost on a lot of people- that the overhead that's incurred from a mesh that there's a ton of value derived out of that I mean clearly there's value and that people get that.
E
But but some of that value is softer, like hey a single point of control for all of those things or otherwise had disparity.
So my point is: is some of what we're trying to some of the other scenarios and some of the way in which we hope that we would empower people is to provide them a scale, a new measurements by which they would wave overhead in context, I.
C
Guess my my next question is whether the service measure performance specification establishment of mesh mark is that the same tests that the CNC F labs would be.
E
It would be good that spec is yeah, or rather the two would go in company or a can go in combination.
They can go out of combination, you can go run, I, guess that's a great question in the way that I would put it is that the spec probably helps bring formality and repeatability to those benchmarks.
C
The benchmarks would be like an implementation of what's laid out in the spec, so then somebody's submitting a service mesh, they kind of know what they're right.
C
Any other questions about that I.
J
Actually have a question in relation to the to the benchmarking and so the Machine of results.
J
You know: we've been we've been working on a benchmarking darkins of performance analysis, stock on storage for for a while, and we were we were proposing.
You know kind of set of tools that people can use to to run their own benchmarks and in the storage space.
But but one of the challenges that we saw was it was really really hard to ever get an apples for apples comparison.
J
Unless you know there are there so many caveats, and so many what-ifs and and therefore you know, we specifically refrained from making any recommendation where we would actually publish results ourselves.
We.
What we really wanted to do was use this to test different options in their own environment under their own conditions, because because really that's the only thing that that matters, because the results in a synthetic lab are often irrelevant rights to the end-users, real-life application.
J
So so I kind of wonder you know: should you go over that sort of mental block because because we just we just couldn't get our heads around that part of it.
E
Like the myriad number of variables that are under consideration for that specific environment, that specific configuration of those versions at this time under that load,.
E
Workload that is hopefully representative of your workloads that that well yeah, that's in part on what the other project measure he was was born up, was to enable and empower people with the tools to do with themselves that the benchmarks published here are that in the use of the CNC at labs, for this are to be very helpful to many who don't have those environments and don't have that that gear or that kit to to do their assessment, take the time to do a one-time assessment themselves, but that yeah we would, for my part and speaking for that working group is, it would really rather avoid sticking our foot in our mouth in terms of life in terms of publishing this out right comparative this one's better than this like or that is not from the point.
E
The point is rather in context of common patterns or common things that are deployed, or just actually the one of the cute contacts that a student was to present it.
It's like they will present.
This I've come in cute.
Con is on like a very grand as I'm, like a narrowing.
All a lot of the variables and saying: okay, this function, maybe it's traffic redirection or it's uh or it's a denial of denial of a request or like this specific function that you receive out of a mesh.
E
That's in this scenario, like that's what this cause like: here's, the incremental cost to impart Alex, to help you know to empower people with that's, not a comparative thing.
That's rather like hey.
What is the?
What is that over it like in a very granular way, if I'm looking at architecting my application around the power of this cloud native infrastructure?
E
How much is just incrementally?
E
How much does that cost to me, for it should I take it to two weeks of take two sprints of my developer cycles to build in this network function and have it like I like it or am I or is the overhead such that that so negligible anyway, that I should be moving briskly and taking advantage of the infrastructure, so I'm, hoping for a lot of softer questions to come out of it, and the comparisons are you know, aren't exactly of the the focus set is to enable others with the ability to do their own benchmarks, because that to your point, is, is in fact what matters.
E
It is a relative scale, I.
J
Thought that that's sense that that's actually release from really interesting them a way of looking at it.
We were.
We were also sort of a little concerned as to you know, are we are we verging into King making territory by by by by putting that comparison online right?
That was, that was also something that was.
We were really worried about.
C
Maybe that kind of publication of results things is more.
C
Projects kind of choose where they shine.
You know.
C
Using this particular mesh you can set up, you know.
Mutual TLS will cost you, this percent extra bandwidth or some.
You know whatever.
E
Exactly it told it absolutely is and and that each of them have been apprised and invited to be involved and almost argue if they're not involved, then I don't know that publish it very much so.
C
I can see it being a really useful resource for users to help them understand whether they want to add a service mesh or not like that whole kind of what performance impact will it have question yeah.
Alright, thank you.
Let's move on.
M
Hi uses Ricardo, and so we have some sick, runtime updates, so projects way is applying for incubation, so the due diligence document is down from the cigarette time.
We provide a recommendation, but still pending a security assessment from six security.
So once that's available, it will be ready for the TOC for reviewing documents.
M
Okay, so will thank you and then we'll provide.
That document will make it mature this public I think almost it's actually started by some of the folks at Red Hat.
So then we'll provide that oh I think it's some of the people and the call from red heart if they're available like maybe they can make that a public.
M
Thank you, so metal cube is another project from Red Hat their plan for sandbox.
So the document is ready in they're.
Basically, looking for team sees sponsors, so anyone who wants to sponsor that project, if he has any questions you know they can ask us or the project maintainer cubits, it's another project, looking to apply for an incubation, they're gonna have a presentation at our next meeting on Thursday, so cube edge is basically actual workloads on top of kubernetes.
M
So after the presentation will go forward and see what happens, I think kts is another project apply for sandbox.
M
It's a kubernetes distribution, so there's been a lot of discussion and with a PR, and you know, they're not really sure how to proceed.
I guess you know, there's some comments about the latest community weighing in whether this will fall within the Kogi's community or whether this will be a senior project, so I think still waiting for for the kubernetes community to weigh in so attendee scope of the sick.
But you know based on what the community says, we'll take it from there in container device interfaces.
M
Another proposal they presented at our last meeting and they're looking at creating a work group proposal or a work group, and so the proposal is in first graph available publicly and yeah and in and so we'll follow the process.
M
You know what it takes to create the work group, and this is basically you know some of the folks trying to come up with a common interface for devices for containers may intervene by the Nvidia folks, but also applicable to other types of hardware like networking interfaces, and you know some other specific hardware interfaces as far as communities and presentations and regional Lapine, which is a container or / unique kernel based on a very stripped-down Linux kernel, is presented our meeting in two weeks and this month.
M
So this is a project led by IBM Research and there's a there's, a paper based on that and there's first, a virtual cloud native summit China.
So we we submitted our intro session so we'll have an interest sessions and try to get more community involvement in awareness yeah.
Those those are the the updates for cig runtime.
B
Just a comment on the metal metal cube: it says that it's old process but you're gonna we're gonna cover it as a part of our trial run for sandbox process.
Yes, can you can you confirm.
G
I'll try to open up that quai document right now,.
M
Thank you yet for some reason you can't change you, then then we can create a new document, a public document I.
C
Think you know k3s, probably it deserves its own agenda item at a future discussion.
It's it's obviously kind of its marked itself as a destroy.
You know, but it also is maybe solving some problems that you know are cloud native, so there's a there are swings and roundabouts to to what we do with that project yeah.
We should spend some time on that yeah.
M
It's a very popular project and so then a lot of use cases.
So that's where you know there's some there's.
You know you know whether it should be a project or it should be just part of the distribution within Canaris community.
You know, or you know they would benefit from the CACFP and you know part of the whole set of projects and get more community awareness and more exposure to lend users that type of thing right so.
D
All right, thank you.
Cutting six storage.
G
um You can it doesn't matter.
J
So so we have, we have two.
We have two projects going through: graduation, the ikv and and rook the due diligence documents having completed we've had the the project, presentations and we're just going to be.
J
We have to type up a bit of a I guess a formal recommendation from this from the sacristan tie it all together, but I should be good to go on on both of those projects to take it to a vote shortly or or to sorry do the two-week periods of shortly and- and we also have another project which is which is in the wings called probe eager, which is an interesting, clad native streaming storage project. I, guess the closest thing that that's similar to would be something like Kafka.
J
But it's it's a it's a fairly mature project and we've had with Heather with other sick presentation already and they are.
They are looking to the the project thing we're looking to to submit this for an incubation projects.
So this is.
This will be something that will be on the on the agenda for coming up.
And finally, we wanted to update that the the TAC on the on the situation we had with use case documentation.
J
So, following on from the from the landscape point paper which, which of which, just as a tangent whereabouts, to really publish now we were, we have been trying to figure out the next steps being documenting a number of different use cases of how to implement different types of use.
Cases on different types of climbing for storage, to kind of go more to kind of provide more depth to to the landscape documents that that we had published um and at first we thought about.
You know having use cases that were specific to particular projects.
J
But a lot of the use cases or a lot of the consumers of kinds of storage might not necessarily be CN CF projects in themselves.
You know so a lot of the databases that or message queues or instrumentation or whatever that use clinic for storage might not necessarily be a CF project and therefore you know we taught developing those kind of use.
Cases might might create the the semblance of a formal recommendation.
J
So we decided to we decided to try scaling it back and kind of create categories of use cases where we, where we would, you know, create some groupings like databases or message queues and and provide some some general recommendations.
You know along the lines of use you, you know optimize databases for consistency, for example, or whatever else, or performance or latency, or things like that.
But but then we kind of came to the conclusion.
That's creating anything!
J
That's what those through the views, cases for groups or categories of projects didn't provide a lot of function for the end user, because the end user really wants to have you know specific tuning or specific specific recommendations for their specific for it for a more targeted use case.
J
So we're kind of from this in this scenario now where we were thinking, we might actually pull back, because we just could not come to a reasonable way of providing use case information for projects without it appearing to be King making in some way or appearing those those that lists to be recommendations from the sake.
J
So we're we're going to try and open it up to projects and hope that you know projects can provide use case recommendations based on our templates that we have we've built because I still think the template is useful, but leave it up to the projects to provides the recommendations based on the attributes that we describe in the landscape documents.
J
What we were hoping to do was was to build a library of use cases in the in the sixth Orage give up, but this was the point it was kind of like you know. If we provide recommendations for how to run, say, Postgres for the sake of the argument in native storage, would that be seen as an endorsement of the Postgres, and you know.
J
Similarly, you know you could pick any other example have the same kind of questions so so that that's basically where we were where we were coming stuck so I'm curious, I'm, curious to understand, with what other people think about that.
So.
G
Our particular we were not, we were saying, because we worried by doing that, we would be establishing one thing over the other.
G
We pulled back from publishing this, but if people don't view it the same that maybe we'll reevaluate it, but it became so generic.
We didn't think it was worth our time or helpful user community.
Just to say generalized database could be any of these and actually provide something.
C
Right so it sounds like the there might be a kind of landscape.
These projects fall into these categories of things, but that would be about a little bit.
J
Yeah, so so you know the current landscape white paper document that we have published already covers.
You know, block file system, distributed file systems, object, stores, key value, storage, databases and the Underland gives some examples of those already.
The use cases was was going to be more about.
You know how how those have specific examples of more specific systems could consume that cloud native storage right and you know it was- it- was sort of moving it.
I stepped further, so it wouldn't be as generic, and that was the challenge.
J
Which which you know the minutes that Lee mentioned publishing benchmarks from from different mesh projects, I kind of saw ooh.
Okay.
So maybe, if that's okay, maybe this might be okay, but I.
Don't know that I guess that the difference is that's a lot of the consumers of storage or not necessarily going to be CN CF projects out of the door.
G
Projects provide and point users, because it is a common question that we get a coupon almost every time are.
How do we do this?
How do we set it up?
What do you recommend very specific opinionated ways of doing things we feel that's kind of outside of our purview, but I.
G
Don't know I'd like to hear the tlc's opinion on that.
C
Yeah I can see that if end-users have questions as an organization, we would like to be able to answer those questions, but if we can do that without the whole King making you.
E
Know if we can't do it without King.
C
Pretty cool with this idea of having the project's contribute their own news cases and it's kind of like you know, each project is able to market itself.
In you know, this is what we're good at.
J
Yeah yeah- and you know we can provide you know we can provide the venue for for helping, publish and and kind of iterates through them and keep them reviewed because we are--, we also talked about you- know a simple process to just to make sure that the use cases are kept current than that.
So interesting too, to.
F
Be clear, are we talking about projects that are already part of the CNCs or just any project.
J
Well, at this stage, I was thinking projects which are parts of the.
J
Yeah, so so, for example, if we were, if you know if we were to say if you wants to run an object store, these are the type of these are the type of patterns you would choose to use.
But of course you know just as just as an example, you could use surf as an object, store or Mineo as an object store, but the recommendations for how you deploy them and the best practices and everything you know anything related to that are very different for a second menu as as a simple example.
J
So it's it's kind of hard to say you know you should use a block fastest or more or you should use a distributed file system or you should use this type of replication or whatever else.
If, if you don't have the specifics of the of the you know, if you can't mention the specifics of the particular consumer of the storage.
E
Speaking to a use case where here's one you'd want to have six copies in your object store you.
E
This level, based on certain criteria, objects to be stored.
The consideration is.
J
No indeed, and that's the thing, I think those those sort of generic level things where we talk about the attributes like latency and consistency and.
J
Topology of the storage and the number of copies and the the data, protection and data services, and things like that, so we we kind of cover all of that and in that 50 page landscape document.
So so so this was kind of we were looking at this as the next evolution.
I.
Guess, the next step to take it from there.
E
All right, and as part of that was been approached once from those wanting to bring surface mesh patterns to the scene, to the network, which is great, it is a good home for a lot of those things and also I'm, aware of an end-user group.
That's I think focus on service mesh, best practices, which is great and so I, don't know that I've got I'm trying to figure this out myself.
I, don't know that I've got the answer about I.
E
Think Aaron had mentioned earlier about just things becoming too generic accepted like it's not worth doing, or it's not insightful enough.
It's not prescriptive enough.
There are, maybe maybe, by way of anti patterns you might be able to.
You know like that, might be a way of keeping things clean and still being useful.
J
That's interesting, yeah.
G
I, like that idea, I, we hadn't considered that we just mainly wanted to avoid taking a particular technology and doing use cases in the event we would accidentally not highlight one or misrepresent it so I think putting it in the hands of the project.
Owners allows them to ensure that that content is accurate and then but I like the idea.
Definitely yeah.
J
That's that's actually, a really good idea.
Thanks.
B
See what I think yeah the users are not looking for something generic.
The users are looking for something concrete, doesn't matter what project it is I, wouldn't look at as I undertook at it like you making I would just look it as an example, and as long as we give the users a chance to submit their use case as an example, I think we're fine space.
C
Also, if you know if these are documents that are managed in github and a project feels that they've been missed out almost represented, they can address that voice admitting to PR.
This doesn't have to be.
You know.
A group of sort of I know ivory tower authors.
Writing this thing.
It can be collaborative right, yeah, exactly right.
J
But then what do you do when you.
J
Don't know an Oracle or whatever submits a PR, because it's good marketing- and you know you make that call as to whether something's interact.
That's a challenge.
C
Maybe emphasizing projects that are in the sense you have to start with.
E
Publishing but providing a space for link to.
J
That's exactly how how our template is structured, yeah we were, we were going to.
We were going down that route actually.
A
Don't actually have any of the sig ability durability chairs here, so it's just a note basically saying like we need some TOC, no votes on a tech lead nomination as well as a third chair nomination.
So we are.
We are actually mostly okay on time.
A
This is good, I think we should probably add this in for some for conversation for our next TOC six chairs meeting, because it seems like there's plenty in here and my last note still here, I believe I see Priyanka on the line.
So a quick shout out to our new general manager here at CN, CF.
A
Know I didn't want to ambush you with like a full like introduction in here, but just a quick shout out.
Thank.
N
You so much Amy, yes, I'm I was so glad to be able to listen in I've, been doing that since before I got into this role, and you folks work so hard just listening in I'm like man.
This is a lot of work, but I know there's no time today, thanks for the shoutout Amy, and maybe we want to have like a little bit of space in the meeting.
You recommend it.
Yeah.
A
um I think probably our next meeting will be as I look at a calendar quickly.
June 16th is our next EOC and sig chairs meeting so we'll add some pieces in there as well.
So.
C
Fantastic high notes, when Don to.
A
See everyone be well bye, bro, Congrats,.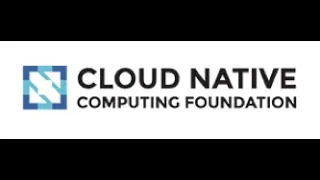 ►
Description
CNCF TOC Meeting 2020-06-02