A
Greetings we'll give folks a few moments to be able to come on in.
A
Dims you made it.
That was also a mic check, like here's your opportunity for a magic trick.
I'm sure that, like zoom is broken.
A
I'm holding for a few more folks but.
A
Yeah we've got 21, yeah, hang for like a hot minute and then we'll get started.
A
And max I see you're on the line, um I'm hoping that this is like yeah come on in no problem no perfect.
This is also an opportunity to be able to do a mic check for you as your first one on the agenda today.
So.
B
All right, yeah, normally it should work.
I mean you also need to run the the uh the release team meeting.
So hopefully it's.
A
A one-time thing: it's fine, no worries, no worries all right, perfect that just wanted to make sure like everything was working around in there as well and sounds like it is so perfect.
Okay,.
A
I believe, that's probably who we're going to get today so um I'll go ahead and kick us off and uh here's our normal anti-trust policy notice good to see all of you and it's good to see all of you as well welcome to our new chair dims, and at this point I will hand off to dims.
C
Hi, what am I supposed to do here.
A
You are doing just fine like walk us through the agenda, walk us through like where we're going in here.
um You know just be the meeting host the end, I'm here for backup, I'm here to be able to support you now.
Thank you.
So.
C
uh We wanted to talk open the agenda today talking about the new uh proposal that came our way, um both in as a as a pr as well as uh we are not an issue I forget, but also as an email, and uh there was some chat on slack too so max. Would you like to open up uh the discussion here.
B
Sure absolutely would love to so um thanks, first of all who for having me, um so I had a discussion with a couple of friends and colleagues all around the the cloud native environment um about actually quite interesting fields. um This is a working title tag sustainability.
B
um We got already a lot of very positive feedback on it, but also about the title. So maybe you can call it better tech, environmental sustainability, for example.
B
Nevertheless, what it is about, as you may know, there are some small minor climate changes around the globe heating up a little bit here and there, and we have a lot of little pieces which basically have an effect on this.
um This is like when we travel with airplanes or drive too much cars, but also the it industry has a very good impact on it.
B
Overall, the ict industry itself is comparable with a couple of countries together depending on the numbers, and we need to say here.
B
They are not very 100 clear because it's always just estimations, um but the global ict is comparable from the energy consumption, as well as the co2 emissions um like with italy, for example, which is a good amount of size and on the same time, research has shown that it's to be exactly expected that the next five years this will double and then the next 10 years, um maybe even raised by more 10 due to all the development and happenings and there's a lot of activities around this topic.
B
um You have the queen software foundation, which is specifically taking a look about how to maybe optimize software. What are good patterns to optimize the software you have tons of other sustainability activities, but somehow there's always missing a little bit this gap to bring it really actively to the community for sure, not because in the first step, when you start a open source project or you're working deep in the open source project, um it's maybe the last thing you think about that.
B
You could have an impact on the environment, but this is exactly the point where we thought like wait.
A minute.
We have an awesome great community with hundreds of tools which are used globally worldwide.
B
So if one of those tools just change a little bit something in it and get a little bit more efficient, it has directly a very big impact on the on the whole um community- and I mean very big- is maybe a little bit over over traumatized, but we're talking here, maybe about a good amount of tons of co2 which are reduced just from like I don't know, let's say, make cuban eaters a little bit more efficient than how it deals with resources, and this is all about this tax sustainability.
B
It should build a bridge from all these different teams, which are out there and communities out there and try to bring their best practice their ideas to our cloud native community to help the teams to shape an idea about it to help to identify a good approach, also for each of the projects to find their own way to optimize either.
It's a software or how they are deployed and also in the overall contribution to the projects, can be also a good approach to to support here.
Now, again, let's think about kubernetes.
B
You have every night every day running hundreds of tests continuously and if you can optimize hear something, this will also have a positive impact and also what you also not should forget is for sure also the end user community right.
We have a good approach or we can't have a good chance over the community to also reach out to the end users and some of our end.
B
Users already got, for example, also targets to reduce their emissions, so it goes hand in hand, and I think all those changes need some way, um a place where we can bring it together, where we can bundle it and because also, I said the whole. um How to say community is a sustainable community, is in a constant move in a constant research and a constant change of minds and making up things, um and this is where the tech would come in.
B
um Try to bundle all of these incomes sort a little bit out what is relevant for us in the first move.
What is maybe relevant in the second move and um shape out of it potential actions which we then can give into all of our open source projects and set up?
Maybe a kind of I do not want to call it maybe standard, but a set of good practices which can be adopted also from other projects out there from end users, for example, and so on and so forth.
B
So we don't want to reinvent the wheel, but we are more like a funnel, um bring the good things to the to the communities help with communities and to utilize it and make the best out of it.
C
uh Thanks max, um so uh this is a really good. uh You know effort that you know we should be definitely thinking about for sure. um So one when I saw this one uh I was look. I went looking for like what has anybody else done before, for example, right uh in the space like the one thing that came to mind quickly was like, um as people started, uh measuring uh how much uh how much energy energy electricity is used in creating and maintaining the blockchains, for example right.
C
um So you know and saying that hey um gpu based mining and things like that are essentially taking up valuable resources and then causing harm too. So uh that was the closest that I could get to um do you are you aware of any other examples where people have measured something- and uh you know.
B
um Well, I mean we're talking always about cloud data and somehow directly stuck with our head and the clouds, but the reality is that most of the workload is still running on premise right and to measure on-premise.
The emissions electricity consumption, for example, is actually quite simple thing, because if you build a data center, you should have redundant energy supply and you have energy contracts parallel supply, so to bring here and some measurements could be an easy point of view.
B
Another very active community which measures actually the resource consumptions overall, would be the finnops community right, um however- and I mean finnops or the optimization for costs- and therefore also the optimization of resource consumption is very close together, but it has two totally different. uh It comes from two totally different um areas right, um however, we can utilize, also a lot of uh approaches and swords and models behind the finnops and easily spoken just to replace the coins.
B
The dollar coins with metric tons of co2, for example, right and you see also this move in the major club providers like aws and google cloud, currently publishing and open up the apis for gathering all this emission uh data um out of your workload. um Azure has it since years as a kind of bi dashboard available right.
B
So there is already a good foundation also towards this direction, where we can start working with.
There are also some great open source tools on the market which have done already all this ground and foundation, research which can be utilized, so the foundation is all given, um but is that there's a lot of activities going around, and this is what we can bring very well together.
C
Okay, it sounds good richie.
Do you want to voice your thought?
Please.
D
uh Sure I was just saying that uh on the measurement side, I agree that it's relatively easy to to take proper measurements on data center efficiency and such, and this is like, in particular, cooling, the largest thing which you can do about data centers efficiency, but it's often highly complex to get this out of the actual providers unless you force them through an open book, energy contract or something maybe also speaking with a project head on within prometheus team.
D
We have debated this quite extensively, how we can reduce our ci cd impact and everything, because we are building all the time for all the platforms, blah blah blah blah blah, and we have to to provide good software for our users but having specific actions, maybe even things which we can just apply to our ci cd, which which chooses good trade-offs.
D
Prometheus team would love to do this and and just like, implement it, and and do our part in in reducing this once there is results from the stack which, in summary, I really like this initiative.
Yeah.
C
Josh had a question on you know, practical terms.
What do we do next kind of thing, josh.
E
Oh no, I was just saying from the um from the introduction it sounded like there might be already a couple of pro projects or perspective projects for this tank.
C
Yeah so again the question is like for us: what does it mean does is?
Is it a tag or is it a working group and is it going to own like or control or you know, cover certain uh specific projects, and what would they be um because you know for us tag, has a specific connotation here right as an organization, organizing principle.
B
Well, I believe um from the perspective of like.
Is it an attack or is it a working group?
um I think a working group always has a very specific target, something which is uh discussing about goals.
Smart, you can measure it.
You can can see it.
You can touch it.
um I think, with attack.
This is more like a strategic, long-term thing which needs to get on its way, which can change its shape.
Maybe we understand on on half the way.
Okay, all the things we have thought about is not the thing.
B
Maybe it's a totally different, different direction, which we need to change, and um also here I said from also from the explanation I give.
I think we have already a good amount of different work groups which we can think about under it, like also like richie says, like okay, we have a big cicd part in it and just to optimize this whole cicd and define maybe a new standard or a new best practice how to optimize ci cds.
B
This is a whole big work group of itself, and this means also that maybe this work group has to reach out for a cd foundation and talk with all our friends and colleagues who are building cicd tools and github's tools, and so on so forth, um maybe even to collaborate like with the tech application delivery to guys because they are already in the field and experts of this, and maybe we can just bring in a new taste to this direction right.
B
um But from this explanation, as you see, this is just one field where we can think of it's getting already quite quite big and complex.
That's why I believe to define overall the environment, sustainability and, as a work group would be most likely very, very large.
Okay,.
C
um So let me call on uh other uh toc members if they have any question justin emily.
F
So I'm curious what you would find as, like the initial scope of the tag versus working group, I think of as key deliverables.
F
What are you thinking about from you've already identified a few potential working groups if this were to become a tag?
How are you planning on scoping that um and I've read through the proposal and it's fairly comprehensive, but I'm want to ensure, like the tags, that we have have charters and that's kind of the guiding principles around them, and I'm curious where you see this fitting in as well as what those capabilities are.
F
Are you looking to provide like not necessarily a cloud native eight for secure defaults, but something along the lines of cloud native environmental responsibilities and those design principles that you're expecting projects and organizations, because I can see it coming from both perspectives to take on.
B
Yeah yeah, you also highlighted a couple of very interesting parts in it, um so I think one of the the first major step is really to shape a relevant group of people around us.
um I got a lot of positive feedbacks for by email.
Also on the proposal I've sent around um of at least a handful of people says like hey.
This is exactly what we are looking for, or we are working on this already in this direction.
B
How we can can support you, so I think a good foundation to this direction is already given.
um We have also written in our proposal.
Some first good ideas in which direction we can go speaking of cicd is the one thing.
um Raising the awareness of this topic is another very good direction.
B
We have our um surveys uh by cncf yearly going out.
um Why not extend it by two three four questions and giving a first good touch in this direction, because the data in this direction of environmental sustainability is very poor, on the one hand, side and it's very complex together, so this could be also very good kickstart into this direction and define and make it transparent.
What is actually going on that there's a lot of companies moving into this direction and having thoughts around it but maybe getting lost in it.
B
The same like what we have seen.
Why we come to the idea to propose it to streamline this effectively.
C
Okay, one more chance to the duc members and then I'll call on other people.
uh Justin.
G
Yeah I mean, I think, that um working out what is going to be what it's going to deliver is really important.
I think that we we've got this idea.
That cncf is a project focused foundation, but we actually do a lot of non-project work and I think you know tag security is a good example of it does a lot of work.
G
You know, educating and helping users understand security landscapes, and I think um this kind of falls into perhaps largely into that kind of work, or I mean I think there will be some potentially some useful projects as well, but I think it would be good to um you know, write a kind of a sort of plan of what a road you know what a roadmap of deliverables might look like, so we can kind of make it more concrete.
G
I think that I think a lot of people are very unsure what to do and it kind of it in that way.
It's a little bit like the security space where people know there's problems, but they don't know how to solve them and they don't know how other people are solving them and they don't have a place to go and communicate these difficulties, and so that sounds.
That sounds really helpful.
I think, from my point of view,.
H
Want to summarize something oh yeah, so just uh from my thoughts in in chat was from the outputs of this. It looks um more like white papers and best practices which has historically aligned more with working groups, and there there are working groups out there that have spawned projects that then enter sandbox.
H
I do think like it as far as defining a road map, possibly looking at other projects, you know, might push it more like at least my personal opinion uh towards a tag but like um right now with everything I would. I would definitely lean towards like working group.
C
uh Luis did you want to say some.
I
Yeah, I think it's pretty much in line with what emily said.
I always think it's an important and valuable initiative, something that's very new to a lot of what this I think, that's why scoping and initial deliverables will be crucially important because, like really a wide field and giving people something that is easily usable and appliable, but then early on will be crucial there.
So it's more as about scoping and um being like very specific about deliverables early on.
C
Yeah we and the point emily is making also is like we can start as a working group and then we can move it into tag if it like outlives some stuff or uh it adopts uh some uh projects under its uh wings. So to say so, uh I yeah, but you know, definitely love the idea and we should do something and we should do something quick, uh because you know as a as a humanity. We are running out of time at this point right, um so any other last ricardo did you want to say something.
J
Yeah, I think, having a working group sounds like a good idea.
It's just having on some sort of deliverable, maybe creating a landscape around sustainability, around uh projects and things that are related to the other tags.
I do think it's kind of like the scope is really wide.
There's some so many things around sustainability um and maybe having some sort of deliverable will help us will help the the community understand more the scope, right and kind of like narrate, narrow it down to do something.
J
A little more more dead, yeah aligns with it with all the other other tags.
C
Concrete also will help some of us to pitch in right.
uh Otherwise we don't know what we'll do there right.
J
Yeah yeah in I do think the only other tag that is kind of like around processes is stack uh contributor strategy but, like all the other tags, are around projects right.
So if, if something kind of aligns more on the projects, it's what what the community has done in the cncf.
E
Yeah um per uh discussion in the mailing list, I, uh as co-chair of of contributing strategy.
I don't think this is really appropriate for contributing strategy, because it's not really about the people, specifically, it's more honestly about the code and what it's doing, and so it doesn't doesn't seem appropriate to put it under us.
C
Yeah got it josh.
Thank you so emily you have the last word and then we'll um you know we can take it back to uh mailing list and the issues.
F
Yep, I think it needs to get back to the mailing list.
I think a rename is going to be important so that we don't have any collisions with other technical terms.
I suggested conservation working group for the time being.
I think this might be beneficial for potentially runtime or one of the other more operational tags.
F
That's focused on things that are already out in production already working something to that effect, but I can also see potentially some partnership with security tag as well to ensure the conservation recommendations are not in violation of any security or policy oriented controls.
C
So it looks like the first thing to do is like pick a name have a survey to pick a name dawn.
C
Okay, naming is always a problem yeah so uh max.
So we, uh the plan, looks okay to you, uh go back to the mailing list and then we can pick a name and we can uh debate a little bit on uh outputs and go from there.
Okay, thank you.
uh Thank you very much.
C
uh Can you go to the next slide?
Please amy, okay, tag, app delivery.
Who do we have here today.
I
Yeah, uh hello, uh very brief, update from tech, app delivery. This time um on project reviews we have uh still captain which is still in review and yeah email is aware of the hiccups we had in the review process here, but this seems to be moving forward right now.
I
Otherwise, no projects are in review, but what we still see very positively that also sandbox projects, also don't have like forced to uh reach out to it to the tags, are still actively reaching out to present to the tag and thank members which um I think is very good uh update on the cooperative delivery working group um there beyond our regular work, we started to look into a most likely skill to be a white paper on multi-tenant app delivery.
So this came up in a lot of conversations we had.
I
So how do you best ship multi-tenant applications on kubernetes?
There's a lot of knowledge out there?
There are different people doing it in different ways.
I
Also discussions, obviously around hard multi-tenancy soft multi-tenancy, more and more options that we have like starting from name spaces, separate clusters, entirely running clusters inside of clusters and so forth and requirements people are having.
I
But for the topic we saw one more coming up here and the goal with you to draft the storage, a uh white paper, most like the recommendation or just listing the options that are available there.
They give actually will turn out.
These are the options that you have to solve certain problems or then okay.
This is a good practice to solve it or like.
This is the way you should be doing it.
I
uh Chaos, engineering, working group, um yeah, there's the culture voting going on there, a bit more updates and content on the white paper uh in the next update from our side.
I
The last one I pretty much took over from the last one, so the blog post is still in the working and uh we need to see how we can get it posted.
What app delivery is actually doing, because that was the feedback we already got from that from the last cubecon.
It's like.
Oh, you really exist.
Yes, uh we do and there's actually material out there, then sometimes people, but we also see people are starting to reference material, especially like the operator white paper and so forth, um yeah delivery.
I
uh We wanted to do it an app deliberately at cubecon in valencia we started rather late and probably were a bit too optimistic to get to standing time.
Nevertheless, we're now heading for doing it for detroit for north america and yeah, I just updated the slide briefly before.
There's one item missing for some very strange reasons: how the internet and most likely outlook works.
um None of us got the update on submitting our session for uh the maintainers track.
I
So this time there won't be a session on uh for kubecon valencia, which is totally our fault, um but still I was wondering why I'm not getting any emails anymore from amy and from the cncf uh and others as well, and we figured it out right now.
So let.
A
Me take this one offline, yeah.
C
um So uh thanks a lot. uh The first one is uh captain. Sorry, uh you know we kind of like dropped the ball as a toc and we need to get it back on track for sure. um So, let's see what we can do here, we already have one other toc member harry picking up some of the work, so hopefully it'll be better this time, um so the other one I had the input was uh the multi-tenant.
C
There is a work group for multi-tenancy in kubernetes.
I
The working group is on cooperative delivery as a whole, which, like covers infrastructure and collaboration and constantly shipping it.
But one of the big topics that obviously came up is shipping, multi-tenant uh applications or style applications that the team is looking into collecting best practices and so forth.
Yeah yeah.
C
At this point, I think they are working on like how to make kubernetes multi-tenancy rather than the apps.
um So, but maybe you know just getting uh I mean starting to talk to them might be helpful in some shape or form, because there might be other people interested in the app delivery side of things there.
I
Okay, yeah, so once we have something to share with each other, then we have like.
Obviously we always encourage input from a wider audience.
I think that's also what the tsc meetings are good for.
C
Sounds good uh any other questions from poc members or community for the tag app delivery going once going twice. uh Let's go to the next one.
C
um To uh josh, hey there, yeah okay.
E
Yep, uh okay, uh just a quick rundown um of uh diverse activities. um uh What is we're continuing our awareness campaign of the tag in order to make uh primarily cnc projects aware of the resources that are available to them? um The, um including some activity around kubecon uh eu?
E
um uh The um we've up? I had approved and merged um a readme template um so getting much closer to sort of having a complete set of templates for project paperwork. um uh Documentation full documentation for those templates is trailing that a bit but we're working on it. um The um uh we're waiting for our toc, our new toc liaisons.
E
um I you know hello, matt and emily. I to have a chance to look at the rev new, reviewing template, which is an example of uh how to uh construct a document that says how things will be reviewed, which is something a lot of projects need um the.
E
And um uh paris, one of our next chairs is working on a proposal um about a potential requirement for community management for graduated projects.
E
The and you'll probably see that next month, the um as well as look for student announcements about the next couple of maintainer circle items the with a professional coach that we're going to set up for again for the maintainers and please let maintainers that you work with on projects, know about it.
When you see that, because to help maintainers, I know I promised that we were going to have a proposal by this meeting for a mentorship working group under tag cs.
E
As many of you may know, uh the cncf staff head of mentorship is currently busy with other things.
E
um So that's a little bit delayed and we met with a bunch of folks at the uh march 10th tag meeting who are working on a proposal for um a diversity and inclusiveness working group that will be under tag cs for efforts in that direction.
So look for that on the toc mailing list um pretty soon um and as always, a reminder when you're doing due diligence or providing feedback or sponsorship to projects.
And you see that they need help in specific areas, please feel free to refer them to us.
E
They can show up at meetings.
Oh, I just realized.
I didn't put this on the slide.
Here's an important thing um I in for simplicity and to make it easier for projects to find us if they want to find us through a meeting, we've simplified our meeting schedule.
E
Our meetings are now uh entirely thursdays at 10 a.m: pacific, alternating between the various working groups um each week, but if a project needs any sort of contributor strategy type help um they can dial in thursday's 10 a.m, pacific and, of course, on slack and on the mailing list and everything else same.
E
Yes, yes, same zoom link for all of those.
um You know it.
Alternates between governance, contributor, growth, general tag, probably will be uh diversity.
Inclusiveness um in the loop uh as well in the future.
C
uh Sounds good.
Thank you.
Any questions for josh uh from anyone.
J
Hey josh: how how many uh working groups does the tag actually have.
E
uh Right now it has two, um and so the proposal is two more um the um uh so, and these are just specific efforts that again, you know sort of our mission as a tag is the people behind the projects.
E
um So when somebody comes with a proposal around uh again around the people behind the project, so like uh the cncf staff wanted place for mentorship efforts that are cncf-wide to live and and then we had another group who was very interested in starting more organized di activity under the cncf umbrella tag cs like the appropriate place for it um and we form working groups for these.
E
For the same reason, anybody else does right, because there is somebody who wants to do it and we want to give them the chance to do it um their way without necessarily needing to make it a committee meeting.
C
Sound good josh.
Thank you um one last time.
Anybody else any other questions once twice twice.
uh Amy next slide.
Please tag network haley,.
K
All right, hey well uh of tag uh last couple of discussions. I'll draw your attention to the lower right hand, corner in terms of projects. uh Fab edge is probably, I think, the most recently.
K
Adopted sandbox level project um from tag network, there have been activity from the maintainers of iraqi mesh and database mesh in terms of their consideration toward proposing for sandbox.
I think a rocky mesh did they just haven't presented in the tag.
Just yet that's not a requirement but but they had asked to, and so uh just a random just a question for me: do you all recall if that if a rocky mesh has been reviewed yet or if it?
K
If it's proposed okay, they might have just written up the proposal but not actually submitted okay and so very good.
So that's a large or that's a kind of the focus of tag network, I'll mention I'll kind of go and reverse order and draw your eyes to the upper right hand.
Corner um there's different.
You know, google summer of code is coming up, um there's a list of uh a number of projects that are participating, um those from tag network there.
K
There are the three listed here: um chaos, mesh and so on uh tag network has a couple of working groups.
The most active one is the service mesh performance.
I'm sorry, the service mesh uh service mesh working group um service mesh performance is one of the projects represented within there.
K
Looking toward kubecon and service mesh con, there's two activities coming out of service mesh working group that well, I guess I'll say, should finally be published.
uh There's there are contributors working on an early version of uh of a performance dashboard that looks at some different test scenarios.
Different um performance test results, we've kind of talked about this.
A lot on this on these calls.
K
The tests are now being run inside of the cncf labs.
There's automation that's been completed.
Since last we gave an update that runs those tests, there's a solicitation uh for anyone interested in a review of the different test scenarios or suggestions to change those or opinions and ardent opinions are most welcome.
K
The they're one of the participating groups and a couple of the maintainers of uh from from intel on service mesh performance um have been helping steward meshmark as an as a performance index as a measure of well of cloud native performance.
K
It's currently kind of network-centric in its um you know measurements, but, and so there's a presentation forthcoming.
C
Sounds good, just curious is still covered uh in any of this.
uh You know dashboards or testing.
Okay, it is okay.
Thank you and uh the service mesh con is day zero.
um Are you getting good participation numbers uh so far?
We.
K
uh uh Yeah, um the I don't I boy this is gonna, feel awkward, and I hope that everyone takes this in the best way but like it is.
K
It is super surprising to me just the level of interest that folks have in service mesh performance, as uh as I tend to think that mathematical numbers are somewhat boring, but I don't, but everyone else doesn't and so the open the project office hours for service mesh performance are like much to my surprise and very well attended the service mesh con itself, I'm not on the program committee, but there's a lot of there's.
There's there's a lot of submissions.
There's a lot of uh there's been a something of a question about equal representation.
K
I think at that particular um uh equal representation of sort of speakers and the vendors that they align to, but but a super active uh conference or something today.
C
Yeah.
Thank you.
Any questions from anyone for tag network.
C
Going once going twice, thank you, bye, amy, yeah tag, observable repeat: hi.
Everybody.
L
One of you, hello, uh hi, um so uh I'll just give a quick update here of some current activities and what we've had going on um last month. At our last meeting, uh we had the hubble project. Come uh the psyllium psyllium hubble project uh come and give an overview uh to the tag uh just about what it is, what the scope of it is, etc.
L
uh Pixie the pixie project uh also came and gave an update on some of the things that they've done in that project since the last time they visited nearly a year ago.
L
So those were both well received and henrik rext, who runs a podcast called it's observable, um has been working with michael hasenblas and and some others to launch a new open source news.
L
uh It's a short format, um video series, I'll we're gonna talk about it today as well uh today uh in the meeting, which immediately follows the tlc meeting uh twice a month, uh we're having lee from meshary uh present to the community um service mentions, as everyone knows um well, as people will increasingly know, are a huge source of signals for research ability to understand uh what's going on with our systems and how they behave and how they operate.
L
um uh So he's going to give an overview of the project and we're going to talk about uh sort of some of the observability aspects of it and how it can contribute to the canon. um uh There's a spelling mistake there. I'm sorry hammock, uh henrik, is going to give a short update too we've not he's now launched uh and and published the first uh of this sort of short format. uh What's going on in open source, uh I think it's gonna be bi-weekly initially, but it might move to weekly.
L
um So we're gonna talk about that. uh We'll have an update on a working group that we launched um uh just about a month ago. uh We've been talking about it for a few months called observe, dash k8s for those that aren't familiar where we took a page from uh tag app deploys um playbook with the get ops working group which subsequently launched open, get ops. uh Here we want to do something similar.
L
We formed a working group uh to launch something that has its own life uh beyond the working group called observe k-8s, and the basic idea is to be alertive alliterative. uh Well, it's in the slide, but it's a it's a collection of uh case studies that are cloneable on uh how to use uh observability, tooling, that's within the cncf umbrella, combined with representative workloads.
L
um We have I've, been doing some some socialization of the idea and reaching out to various actors in the in the community and we're approaching critical mass here where we have a number of people that want to contribute both uh good working examples of microservices and other cloud native deployments, uh combined with ways to observe them uh and there's there's different ways to observe different workloads for the same workloads, and this is meant to be a starting point.
That's accessible!
uh That's community, driven uh that people can use uh to get started or to learn.
L
You know something specific, uh so so that's gaining steam uh uh and we've we're now on the cnc calendar. uh We've just sent out uh doodles and things like that, so we're having regular meetings starting up, uh and so we're excited by that.
L
I wanted to just briefly say: there's a brand new book that came out by richard seitz he's been a luminaire in our field. His phd advisor was donald knuth.
L
That book just came out, and basically it covers a technique that we used to use almost 20 years ago uh with windows ce uh where, unlike a regular sampling profile, which goes tick, tick, tick, tick, tick, you know and records where you were on every thread, context switch or when a thread wakes up uh it.
It knows why it woke up the scheduler knows why I wake up, why it woke up and so that data set is captured.
L
So um you end up with a profile that shows the relationships between when threads woke up and what they were waiting on, and why did they wake up?
So this provides a more nuanced view of the interactions of systems and, as you know, increasingly uh we see cloud-native systems expanding to mobile devices, edge networks or edge.
You know edge scenarios with heterogeneous networking, uh the rise of all sorts of different hardware, uh combined with um real movements on the storage space as well.
You know, in many cases, storage is no longer the bottleneck.
L
It once was so many systems that were built, atop uh storage, with the assumption that storage is slow, uh such as lsm trees that are used to implement key value stores. You know all of these are being turned upside down, so there's a real need to understand in more than just simple terms how these systems are behaving, how we can measure them uh and how they're misbehaving uh so uh we'll have more on this in incoming meetings. I think I hope um I reached out to dr seitz uh and we have started a dialogue there.
L
uh I recommend the book I'm about three quarters of the way through it and we'll be talking about that today as well, uh and then, lastly, uh we're going to talk about our logo today, um uh our mascot logo um next slide.
L
I wanted to highlight something that doesn't fit neatly in all the categories necessarily, but some time ago you know when we launched the tag and started making our initial definitions of work.
You know we wanted to do something very simple.
You know make it make a big list of vendors and then projects and who contributes to them, uh and this um this was last summer and last fall in the tlc meeting um in one of the tlc meetings in the talent of september.
L
I think we had a fairly lengthy discussion on the end user community survey, uh where you know that I won't rehash it all.
L
But basically there was some ambiguity about you know: what's a project, what's a vendor, what kind of sectors and domains are they in um and there was we had identified a need to have a more nuanced data model and a more nuanced way to look at the landscape, uh so this kind of motivated us to reach out uh as a tag and say well, who else is working in the space and the next and last slide?
Please?
L
So we we found the business values subcommittee or the bvs um had been undergoing uh an effort to make the glossary uh and they have additional efforts uh ongoing to to help provide more context to the landscape uh to to inform it all. uh The next slide has uh the last slide. um Oh dear, that's an earlier version.
L
Well, uh uh well, the actual, the actual deck that folks have a link to uh has that last slide, but the long and short of it is um we I reached out to them and they were kind of doing the same thing, but for other, but starting in a different area than observability, uh and so we are, uh we've been prototyping a way to do this.
um That uses a graph data model um so we're using neo4j.
uh We have some early prototypes.
It's at cncf, slash, landscape, dashcraft, it's not yet public.
L
So you have to be a cncf member.
uh You know it's it's very very early days.
I just wanted to give people a quick look at it, um but it built a graph uh data model instead of a big rectangular relational model.
You know so so, if you want to answer questions that you don't necessarily know yet, graphs are are quite well suited to this.
L
So we hope to provide a data model that can be used uh to answer questions uh such as you know for a given project uh who contributes to it and what else do they contribute to or uh for all of the sandbox projects? You know for all of the people contributing to all of those uh projects who employs them uh and who funds those companies and what else do they fund right?
L
So so these kinds of questions that are very similar to what we see in chinops or ad tech uh and for the last 10 or 15 years in various domains such as biology and chemistry and whatnot. um You know many of these algorithms and such and the actual slides um that I tasted a little too soon before this meeting uh provide some links to to to what we're up to um you know.
L
Those techniques can be applied to the landscape, to help us assess things uh and some of the technology choices that we're making uh should yield a nice rich, strict client that can work on windows, mac.
Linux as well as ios and android, and then using web assembly, we will have a web version of this too.
So so this is sort of a again a graph based data model on the existing landscape data sounds.
C
Great, thank you.
So uh any questions from matt.
C
um So I had one uh question uh as a tag: uh can you please check on health of projects, uh especially the cortex one, which recently there were?
There was some news around it.
uh So as a um tag, can you please check on how they are doing and yeah.
L
Thank you yeah and that's a reasonable uh segue as well.
uh Just to you know not having the slides.
um One of the talks I saw at coupon last last fall was by don foster uh and it was on just that how to assess the health of projects.
You know, I think it was something like beyond github stars and pull requests.
um You know the reason that we want to use a graph that I think a graph.
L
A graph data model makes a lot of sense here uh is to help answer and assess questions such as that.
C
So, let's do that uh offline uh for sure we have a few more tags to go through.
Is that okay?
Thank you.
Yes, that's all.
I have yeah uh ricardo.
J
Yeah attack runtime, uh just a few updates, keep it short on containers and runtimes.
We had a presentation on inclinary containers.
That's a different!
Take on confidential computing from the intel folks, the dsx team, we're going to have a presentation from this project called wasme, which is an interpreter and in terms of workloads.
J
Our next meeting will have a presentation from open cruise.
This is a project that allows you to orchestrate uh workloads and uh deliver applications, so it does have uh some overlap with tag app delivery, so they'll reach out to uh tag app deliveries too, if they haven't already on k native.
That's in that was an incubation.
That's already been approved.
J
um Inconvert is out for voting.
So if you haven't voted yet, please go ahead and vote and in terms of tag runtime activities, our bsi working group is still in progress in the github issue will have an in-person tag runtime session at kubecon, so we're excited about that in for kubecon, north america, we're looking at having a co-located event, possibly on on mlaps or ai, and and we do have more interest from more community members to become tech leads.
J
We have uh kate goldenring from the akri project.
He she has expressed interest in becoming a tech lead, so hopefully we'll have the nomination now pretty soon and those are all the updates for that.
Runtime.
C
uh Thank you thanks a lot uh any questions for target time.
C
Going twice uh next slide: please uh amy!
How many do we have left security.
A
And then we've got uh the storage folks, all as well, eight minutes, let's, let's see if we can make it, I think we can do this go ahead.
M
Hi um so from outside, uh I think the main big update is. We have a new co-chair um andrew martin. um I think he should be on the call, um so I'm gonna, let him introduce himself instead.
N
Okay, thank you brandon uh hello. Yes, I am andrew martin, uh ceo and co-founder of control plane.
N
We are a cloud native security consultancy with order, engineering and pen test, I've been involved and very very enthusiastically so with the tag for the last four or so years, and in that time authored and co-edited some um some white papers.
N
Also, then, the program committee, member and um again very proudly, along with uh with some of my team, run the ctfs for the last three cloud native security cons um really very grateful to be invited into uh into the tag and, as you see, I hope to bring a slightly more um metaphorically offensive angle to the uh to the tag we do have an interest in um offensive security.
N
I consider myself more of a purple teamer, so very much from a build out the defense's perspective um and also, as you see, the uh the training aspect is especially dear to my heart, um as well as having spent some time in uk governments, I'm also um the chief technical security officer of open uk.
N
So really one of the things that I hope to help to instigate, but also expand within the security tag, is helping to sort of intertwine.
The the uk government approaches with some of the us ordinances to help bring a lot of the very uh excited and enthusiastic uk security, open source security community uh with me into this effort, and also to bring some of that defensive security mindset, um along with the excellent work that already exists with the threat models around a lot of the existing audits and pieces of work.
N
The security tag has done around cncf landscape projects.
N
As you can see, we've also got services.
I.
A
Hate to cut you off- I am so sorry, but we do have two more groups to be able to get through.
It's great to be able to see you here.
N
Yes, absolutely um so, yes, I look forward to being involved.
N
Looking forward to being able.
M
Okay, yeah, uh I'm gonna quickly go to the rest of it. uh Thank.
M
Again very excited to have andy on bot to kind of bring into operations and and um red, teaming side purple.
Thinking about things.
um We've completed the scale, software factory document.
We are still seeking feedback and I believe we have a ticket open to kind of prettify and beautify the paper.
M
um I think we are still waiting on the response and not sure where the ticket kind of has been lost. um So if we can follow on that, that would be good.
M
um Another thing that's happening is we've been discussing container breakouts that have been a lot of them recently, which are not only tied to kernel and, um and you know, just operating system bugs, but in container runtimes as well. So um the discussion there was around the micropaper for that, but instead we are going to try a new format um to kind of help uh maintain uh contributor attention to instead have a blog post series.
M
um So I'm going to try that out. That seems to be a pretty um pretty important topic that I think we we see there to be more guidance required.
M
Yeah one more note on this: we are moving to the third project of august ago of the four projects for the security assessments.
Just a quick update on that one.
That's it.
C
Thank you yeah.
I saw a 9.9 on on their cve, so that was pretty scary, yeah tax storage.
Please.
O
Yes, I will be getting an update here, uh so the first one is a qbfs formally to yfs.
We have started the public comment period for this, it's applying for incubation and then next project, open ebs is also applying to our incubation.
O
um So this one we had a meeting in our tech storage to discuss about this project.
uh Iron was also there.
So there are a few issues I want to bring up here.
um So opps has a storage engine named maya store, so this one previously had read some concerns regarding trademark, because maya is also part of the name of the company, my data at that time.
But since then my data was acquired by datacore and datacore dropped the maya branding and they are happy to donate the maya branding to cncf.
O
uh So the team open ebs team is going to open a service desk ticket for cncf to adopt my branding. So that's in progress and the second one is regarding the zfs code that was previously used in c-store, which is a open ebs, github repo, but that one was also, uh I think, it's resolved, because the code was was removed from obs github repo.
O
So we need the cncf to review that again to make sure that's fine now, and the third issue is obvious- has various engines with different level of motivity, so we want to get some guidance from toc on how to do evaluation.
O
Do we apply the same criteria to all the uh to all the engines, or do we uh select a few, and only you know evaluate that way, so that this is the the most uh important thing that we need to get resolved.
C
Yeah so let's uh start a email thread uh with the toc uh shin and then we can do it offline sure, yeah.
O
Thank you and, and then the last thing I just want to say that we are working with the uh cartographers main group on the cloud native maturity model yeah.
So that's that's all from outside.
Thank you sounds good.
A
No that's great.
We made it through everything.
um We've got a quick update on the projects.
Planning to move levels um also happy to go back and ask for um questions for tags.
George.
C
So let's update the captain one uh other than that it looks good.
Thank.
A
You uh this is just the ones that are currently in public comment and in voting um so yeah we we are good to go here.
Okay,.
C
Thank you thanks.
Everyone see you next time perfect.
Thank you all.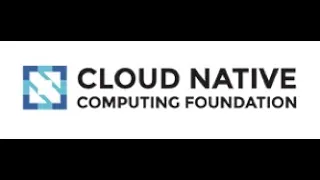 ►
Description
CNCF TOC Meeting 2022-04-05