B
Hi good morning, good afternoon, good evening,.
A
Well, I don't know if we're gonna get uh anybody else joining us today.
B
Yeah I've had this on my calendar for a while and wanted to attend and uh learn about what was going on with uh this sig.
A
Yeah, so so this particular session um is one that was uh originally used by the uh the kubeflow team um and they seem to have moved elsewhere.
A
um Most of the uh ml lops work goes on in the um azure pack, uh see, which is earlier in the day. um What what was your particular interest.
B
uh Yeah general uh cube flowy. I am I'm in the uh kubernetes and openshift world to work for red hat on consulting so uh been using our products, but was curious to see what's happening in the community around yeah and in general, and see where I can get involved.
B
um I did notice yeah a lot of uh ema and uh other presents for these projects, so it makes sense, but I'm based in chicago.
A
Yeah, so uh I I'm responsible for the um the ml ops roadmap, so um so we we've been uh recently starting the sort of 2021 update on that.
I don't know if you've seen the roadmap document.
B
Yes, I have the uh the public github.
A
That's correct, yeah yeah, so I mean you know I I don't know if you um have any views on that or um if that's something that's useful to you in any way.
B
Yeah, I think I last looked at it uh earlier in the year late last year.
Let me take a look at.
A
No major change this year yet so uh we published things around september october time, so it's probably not changed much since you uh last looked at it.
B
Yeah, when I did look at it, I thought the yeah scope and approach in terms of challenges I see was general challenges to ops and teams, transitioning from thinking about uh yeah, cicd and traditional application sense. uh Having having to go to those considerations, uh it seemed like a really good place to focus the group um yeah when I was looking at that.
A
Yeah, I think I think, we're in an interesting time at the moment.
um Yeah.
A
I spent a bit of time couple weeks ago at uh at one of the ml ops conferences.
A
um And there's there's a very big divide between people's understanding of what ml ops actually involves uh and I think there's a there's a lot of education and training that needs to happen to really get people building sort of high quality production assets in the machine.
Learnings.
B
Yeah, starting with I've, seen that too, and starting with that foundation of uh more so clean data and data science best practices and making sure that you're starting there before even looking at uh these tool chains, I I found that to be one thing that is still glossed over, sometimes with uh with teams. I've worked with so far, but it the tools are definitely newer and are um yeah open shifts.
B
I guess openshift red hat's, open data hub efforts are still relatively new and and seeing how teams are adopting that uh a number of the smaller tools like the jupiter hub and data science, as a service type approaches, we've seen quite a bit, but in terms of thinking about uh more so overall methodology. I I do see this as yeah early days, um so I was excited to see that sagan and see what was going on, but.
A
Yeah, so I mean the what we're trying to to do with the roadmap is: make it clearer that machine learning assets don't safely stand on their own, that you?
What you're building is, is not a piece of machine learning, equipment, you're, building a product and that product includes uh machine learning as a tool to deliver the capabilities of the product, and so you, if, if you're gonna value that product as an asset, then you need to think about the appropriate asset management for the whole product, rather than just your machine learning components.
A
uh So that really means thinking about. You know the whole of devops um and you're treating your machine learning assets as another piece of you.
A
Software related technology that needs to be managed within that overarching devops approach.
A
So what we're trying to do is get the tool vendors to stop, building standalone machine learning, stuff stuff and start to integrate their tools into the the rest of the software supply chain, uh so that if you're gonna build a product you can you can build it in one place with a consistent tool rather than having to have two completely different life cycles for your software assets and your machine learning models.
B
Yep, that that makes a lot of sense in where the yes space has gone in the vendor, solutions that were out there previously.
A
What what sort of problems do you encounter uh in in this space.
B
I think a lot of it is uh folks coming to us uh straight up asking you know how how to do el mallops, which is obviously the big, the big question, and uh wanting expecting uh expecting kind of a simple diagram like they've, seen from application development uh that they can adapt when uh more of that education and understanding of uh looking at both their assets and the pipeline for maintaining uh ml assets and starting from there and understanding their goals as a lot of the conversations that you've seen, starting with um a little less on the kubeflow and that those adoption yet um so more more of the earlier stage.
B
And then how to?
How do these?
B
I guess how does uh do ml assets and exist and cooperate with existing tooling or other ci cd systems, as well as the modern argo pieces, so uh yeah, just thinking about how this fits in more on their business process, as well as uh with the tool chains that are out right now um for for where we're at so it's definitely still earlier.
But that's that's often.
B
uh The first piece is trying to get them to take a step back and look at uh how yeah they're what they're trying to solve uh and then what assets they're, they're capturing and how to how to move them towards uh kind of just at both the education, as well as understanding that this is the iterative.
B
You know, take a iterative approach to this and find it find a way to be sensitive, but obviously like data security is a big big topic that a lot of bigger orgs are doing more things, we're seeing on on-premise, and that's one thing that I've seen less uh cloud adoption of the open tools yet uh in terms of just form from a security standpoint.
So both data encryption at rest and data security as well as asset.
You know longer term security for pieces like that.
B
um That are often the bigger taking points as you've probably seen and would hear anywhere else.
So.
A
Yeah, I I think, there's a lot of work to be done in that area to really get that up up to an appropriate standard.
A
um I, I think one of the things that I found looking at this is that the big differentiator tends to be whether people think about machine learning as a database problem or as a more generic software asset problem.
A
Because what tends to happen is for the people who think about it in a database way.
A
What they want is a database server for ml models, and so they they go for tooling, that you install as a monolithic instance, and then you interact with that tool and you you feed your models into it and then that tool serves your models in a way that a database server serves you access to data sets.
A
Which is a rational way of approaching it, but it's also a very sort of 1990s model of handling those types of assets, so it doesn't sit that comfortably in a in a cloud native environment.
A
Where you want, you know, elastic scalability and um you know easily deployable atomic asset set.
B
Yeah- that's definitely.
I can definitely attest to that too, and uh seeing that approach we're seeing uh organizations just look for that vendor solution that you know either is providing the models or providing uh a starter point for them um as jumping into this being, you know kind of overwhelmed with all the considerations of trying to construct uh kind of your own mlaps process with an organization so yeah.
A
Yeah, I mean one of the things that I've been doing is trying to integrate ml ops into jenkins x.
A
um I don't know if you've come across jenkins x.
B
I have yeah, I haven't seen it really in a customer bars yet, but definitely seen it in the community.
A
Yeah so I mean the idea really is that um it's.
A
Cicd for containerized environments- um and it's it's built around the sort of git ops principles, where everything that you do is specified in.
A
Git repository, so the state of your environments are all specified in gear and if you want to change your deployment, you modify the git file and the system will reconfigure your environment to suit your requirements.
A
So it works well for conventional sort of build and deploy of software assets, and what we've been doing is building up a library of of sort of common machine learning patterns uh as quick start templates with within that environment.
So you know, if you, if you want to to build, you know a model in pi torch.
A
You can.
You can pick from a number of different templates that that solves slightly different problems in that space, and you can just fire up an example project and it will build you, a training environment for your model and a microservice to wrap the trained model and it will deploy those automatically into a staging environment.
D
That's very cool yeah.
You.
A
You start with a working model, and then you just edit your way from from that to where you want to be um incrementally updating your git repo and having it deploy for you each time.
B
That, under under the hood in terms of jenkins x, is that uh implemented with tecton or or other uh other features yeah.
So so.
C
Yeah, it's all.
It's all tucked gone under the hood.
A
um But it it basically removes the need for you to have to understand how the pipelines work.
A
So you can, you can use all of that technology without needing to have any of the the sort of devops skills to understand.
Kubernetes.
B
Yeah, that seems really really powerful, since a lot of the teams we're seeing, are yeah data science, heavy and obviously not uh interacting with kubernetes.
Yet, unless they're coming from a more advanced snap, dev background uh yeah and I think I've, I've heard the similar approaches for some of the red hat tooling that they're we're working on, but uh I'm in the consulting side.
So I just I play with every product and work with whatever I can.
So it's definitely interesting to hear uh how this there's problems being approached.
B
We'll have to check out uh check out that work. Is there a good uh repo to see some of that poc work, or is that out elsewhere?.
A
So um give me a week on that one uh jenkins x has just gone gold with version three, which is quite a large update.
A
um And I'm just um updating all of the analog stuff to to be compatible with that, um I'm in the middle of that at the moment, but it should be, should be done in in about a week's time and and then it that will be very, very simple to use it. It's literally just a case of firing up a jenkins x environment which um is all done with terraform.
A
So it's it's mostly just cloning, a repo and running terraform and then there's a simple command line tool that you you just ask for a machine learning quick start and it gives you a drop down list of all the things you can choose from.
D
Definitely keep an eye on that.
A
But uh yeah I'm hoping that that sort of approach will will start to um become a bit more mainstream over the next year or so.
A
Certainly it seems to be the way that that google are heading with with their machine learning stuff.
um So uh you know it's looking like it will become more of a de facto standard in the future.
B
Yeah, it does seem, does make sense.
So in terms of uh just your thoughts on this sig and the cd foundation are right in terms of working sessions and what's been going on, do you see more of the uh vendor collaboration conversations happening now in this stage and less of the individual contributors to projects or what I guess, what type of community are you do you have now and what what does it look like going into this year is obviously a lot of these tools are heading into uh closer to ga in that sense, but.
A
So, to give you the history, um things started out a bit project centric um and we're now trying to to open things up a bit and and make it more friendly of an environment for anybody to to get involved.
A
Because the reality is that it's very very early days for and a lot um and there is no comprehensive understanding of all of the challenges that sit in that space.
A
So I'm really trying to encourage everybody to get involved and and and just contribute to.
You know the set of challenges that we're trying to capture in the roadmap so that we we we're, really painting a picture of look.
A
These are all the things that we really need to be able to solve, because this is what customers are doing in this space already, and these are the daily problems that they're facing, um because then the road map actually starts to be valuable because it says you know if you want to build a tooling or a product in this space.
A
Here's the full scope of all the problems that you're likely to encounter, and I need to consider in in your solution- uh or these are the challenges that customers are already facing and there's a commercial opportunity out there for you to go and solve some of these problems.
A
So really, the roadmap is just a long shopping list of things that need to be worked on in order for us to get to a future where we can actually have you know practical, artificial intelligence products in the marketplace that are going to be reliable and safe and trusted and will meet governance requirements.
B
Yeah definitely, I think, the as kind of the pillars to look to uh anyone.
Who's worked in the space, I think, would uh be happy with all what it's covered and would understand a lot of those problems.
So and is there?
Is there idea to move into smaller, cigs or working groups for certain topics, or is that still in flux.
A
Well, uh right now we're we're very flexible. So if, if we, if we need to um put teams together to do specific things, then we can. We can definitely look at doing that um as it stands.
A
We're still early days for the roadmap and we're still at that communication stage of trying to get people aware that it exists and you can use it and there's a value to doing that and and then encouraging people to actually contribute back and start extending the document and uh getting involved in kicking off some projects to solve some of the technical challenges.
A
uh But you know I mean my my task for this year is going to be doing the conference circuit um just communicating to everyone what some of these challenges are and how we can go about moving in a shared direction to solving them.
B
Also makes sense seems like a joint at the right time.
I think I saw the uh this event last year when things were winding down uh and meetings were paused for a while, so excited to get on.
I gotta hop to another call, but I hope to yeah try to get involved in uh I'll, be I'm on the slack community already, but uh try to make make these calls.
B
Yeah yeah I'll definitely check out uh the snacks work too and uh curious to brilliant.
A
All right: well, it's good to talk to you.
uh Yeah.
B
Appreciate it I'll, hopefully,.
B
Thank you, you have a good rest of the day.
A
All right, thanks for joining.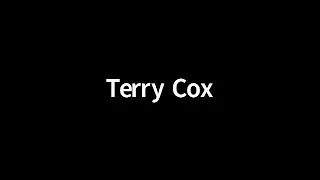 ►