C
Okay, so we need to now right.
C
Sorry I came not very prepared to this meeting because I thought that we would move it, but then I realized that basically we haven't even started the ball yet so yeah just second time catching up.
C
Do we have any specific topics to discuss before oh yeah here the recording is already running so yeah.
B
The only like new thing I have is there: we came across a open source project called directive.
That is an events based platform for sending and receiving cloud events.
So that's only like new news that I have from my side that they may be.
B
I have to do some more research on them, but they may be a fit for the cdf.
B
uh Directive, I'll I'll type it in don't worry about it, I'll I'll.
Add it in it's a weird spelling.
C
So yeah it would be definitely nice to have more project onboard.
If you have a few projects in our backlog.
Maybe one of the topics we need to address is outreach to woodpecker.
C
So whether you want to press it with it or not, we had a few discussions, but I'm not sure if it's jacqueline and tracy leaving do we have wife to do that.
C
So woodpecker is open source fork of drone.
Ci drones was not quite by harness.
There were some changes and basically becoming the fork, would figure out.
C
So much I believe you had this discussion, maybe three or four months ago, and I realized that it would be nice to contact them and see whether they would like to consider joining the foundation uh because technically it's a match.
So let's say tectonics fully cloud native container based uh gene.
This is automation, server, not container based and basically, if you take woodpecker, it fits somewhere in between which is container focused, but at the same time not typed, barnatas, etc.
So, potentially it could be featuring the foundation like a system.
B
What woodpecker is different than the email platform correct, or is it the same.
B
Because there's a uh email platform that we use called woodpecker.
C
No uh woodpecker scary, this one ah okay.
C
Again, we have never had serious discussions with them, but maybe.
C
It's quite active whether adopters.
C
If they would be interested to join the foundation, it would be nice.
Well, I'm not sure what would be a sense of harness on that, because harness is a member of the foundation.
So it's also some political topic that would need to be handled, maybe by the cdf leadership, but from technical standpoint.
It sounds completely reasonable.
B
Like I said on the the directive, one I have to do some more research and once I get dive deep into it, I'll be able to report back to the group about what what they're up to.
C
It would be nice, so in this case it also makes sense to investigate uh complete seven based automation, logic, for example, how, oh, it's basically native to some extent right.
B
That's what I'm not sure um if it's a pure k native implementation or um how it fits together.
C
Yeah, I definitely saw that native thing and yeah for the record.
He native accepted all the things here, so they finishing the bureaucracy part.
So what.
C
Like initiative, events and creative pipelines, so they will be actually a part of the cncf.
B
And I'll see if I can get a um as part of the research I'll see if I can get a recorded like demo um from them, so we can uh er, we can pass it around and folks can watch it on there when they want.
C
Anything called some new projects.
C
You one question: while we are there about the events on boarding, where do we stand with regards to logistics?
C
I guess the meetup will be planned for tomorrow. According to the discussion is postponed uh because it looks like nobody is ready to run a full-fledged webinar right now, um the regarding everything else like heading to the website, announcements, etc. uh I still want to do it in much.
B
uh We uh andre correct me if I'm wrong, but we decided to postpone that webinar until we get the logistics figured out.
E
And steve, if you would like to have any support from the ambassadors or the community builders for this you'll have to give me a shout out, because we have the cohort now for 2022.
E
So in case you need any support from there.
B
Okay, great that's good to know.
C
So currently I uh help well as much as my bandwidth allows, but my guess is that we are actually blocked not on the organization right now, but actually on officially making a project a part of the foundation.
A
Sure that there is an effect depending on the onboarding process and indeed yeah, so the the pages have been updated.
A
um Yeah we set up. um I think we set up pretty much everything that we we needed to um so the only we have a uh a bootstrap uh governance and so the the the cover the bootstrap governance is the role of setting like the official project charter and final governance, and it's still ongoing.
B
No, I think, from the onboarding process.
I think we're pretty much all the good good to go.
We got the domain name, we got.
You know things added in the right places: um governance stocks in place so um we're moving along so which is a good thing.
C
So then yeah, basically you can schedule when everyone is ready.
C
Mike, is take one big break, but then yeah.
C
And yeah for better, we got it running, so I checked all the options etc.
On the weekend, it's basically the same as the cncf one.
So thanks to roxanne for setting up sso now you don't need to register for users for that.
You just use the linux foundation accounts and yeah.
C
Now you can switch to and uh feedback about.
B
uh A quick question on bevy: um is there any plan to reach out to the folks that are on the the meet up platform that are not part of the linux foundation to get them to register for the linux foundation like overall from the linux foundation perspective, or is that something we had to go and engage all those folks ourselves.
C
Well, firstly, to do that we actually need to create chapters, because you cannot just go to bed when you go here, you need to join chapters so that you can subscribe for events so before reaching out to why the community we need to reach out to all organizers uh so that they actually start moving over meetups.
They want to see active from meetup.com, and actually this is what we could use help from advocates and from community builders, because many of them are meetup organizers.
C
They could work at pintub.com. They could communicate it to organizers so that we start moving.
E
Right and to your point, uh oleg, I have actually uh connected back and getting a chapter for the ambassadors and then once we have onboarded the ambassadors and the community builders to their way, we have a greater possibility of getting that transition done so yeah.
We are also working on some of these parts from our site.
C
uh Yeah, it would be nice, so I'm just struggling to remember because I haven't opened meetup.com for ages.
C
Right, actually, I wanted to go.
C
Yeah, so we have a 82 groups right now on uh meetup.com we still pay for these groups, I'm not sure what is the current uh month quarterly pay.
Last time I heard it was something around eight thousand dollars a quarter, so it's quite a lot for the platform which is not actively used.
Let's say so so there are still some jenkins meetups going on happening, but the most of uh meetups with coronavirus, went to dark.
So we still use online meetups like jenkins online without heavily.
B
I would guess out of your your 31 000 members, that uh a low percentage of them are actually is uh have a linux foundation, user id.
C
Yeah they would need to create ones um and well actually it's easy to create if you have github, etc.
You just can use so uh still, uh and maybe it's one of the feedback from criteria that not everyone likes creating accounts on the linux foundations and being affiliated with it.
So maybe it's something we need to discuss, but yeah.
Now, if you want to use baby, you will need to create a linux foundation.
Account.
E
Right and it has to be done carefully uh only- I have to move on to another meeting which I have to go, but I just wanted to introduce myself here um that in case you have any request: support required from ambassadors or from the community builders.
Please approach me at this point in time.
We are also having some you know, discussions around decentralizing, the ambassador program in few uh areas where uh these uh working committees will be kind of working autonomously.
E
um Once we have made that decision, I will present this information to you guys as well, but in the meantime, if you have anything which we can support, you with please uh reach out to me.
Okay,.
C
I was also a member of the 2c, uh so yeah just mentioning me.
E
Okay thanks bye-bye bye for now bye.
C
Okay, so yeah uh should we switch uh to this feedback because looks like we got sidetracked.
G
Cover yeah, I share some of the observations I made.
As you know, uh the new seek software supply chain was approved two weeks ago and then, uh as part of setting up the sick, we said.
Maybe we could look at uh using baby right from the start for the sig meetings and then I was playing around with the baby thanks to roxanne.
G
She set the new chapter up for it, but like some of the things I noticed on the platform made me think that the platform is built for virtual hybrid events and meetups type of stuff, which I don't know about that when I first heard about baby, so that actually made things a bit tricky for him, because I was expecting a simpler workflow to set up meetings for community and so on.
G
So I kind of struggled a bit while setting up uh my first test meeting, because I had to fill too many fields about the meeting and I had to tick some boxes and some of those that information is not really necessary for this bi-weekly type of sig meetings like we have been having in sig interoperability and see the event, sequence or six software supply chain or best practices, and that is one of the concerns, like maybe platform, is young and they can perhaps improve the workflow.
G
So this is a feedback we can provide to them if there is a channel to provide feedback- and this other observations I had is like setting up, the meetings was like too many boxes to fill and click here and there, and then I wasn't able to find setting up recurring meetings like it looks like we have to set up meetings like set up meetings from baby per meeting, rather than setting up meetings like every second week, or something like that like how we do with our google calendar, and we include the zoom meeting link there and then that zone meeting works.
G
As long as there is no conflicting meeting.
C
Just to comment, actually you can set it up uh at least on the cncf one.
So let's try and remember how it works.
But if I recall correctly, there is another type of event.
Maybe.
C
Configuration of the platform, because here you can see only in person and digital event, but if I go to captain community, I believe that today I can create a recurrent event, because here we have them so, okay,.
G
Here they are and yeah.
Maybe if you comment there or like I can ping you back on the on slack and perhaps talk with roxanne to see if she can configure baby for cd foundation, so it allows us to set up this recurring meetings but yeah.
As we have seen, there are two options that are virtual or hybrid event like they are like regular events, not like meetings.
C
Well, it's just configuration, and actually I I believe I use online events, I'm not sure uh just.
G
Once I see that just once, there is a recurring option: option.
C
Yeah just somewhere uh but yeah, um okay, one big problem with bever that, even if you set up meetings you cannot subscribe to all of them.
So you have to add svp for every mdp individually to get a link.
So here, for example, our next community meeting tomorrow, I click rsvp.
So you have to do that.
There are some forms etc, which you cannot completely disable uh right now uh and only after you register you get lsv, you can film it.
Also.
The cncf sends you a virtual ticket to inbox et cetera, et cetera.
C
So there is some overhead compared to what we are used to just have a calendar and go to it.
G
Yeah, those are exactly my observations as well like, uh like you need to rsvp and then platform sends you mail reminders and ticket and link to meeting, and it's all those things like.
I don't know like again, I'm not trying to replicate the experience we had with zoom, but sometimes like these things could become.
You know, nuisance or whatever.
G
The word is for people who want to just jump in to hear what's being discussed and then leave if they no are not interested, and so so it's like yeah small things and the biggest issue I I don't fight is like, which is something we discussed.
Is that like past 10 minutes is like lf account is required, which is like not the best way, because some people may not like to create accounts on lf identity platform for different reasons.
G
So again, if you look at zoom, you just click the link and we are in the meeting.
You don't have to do any rsvp or credit account login or anything just trying to remember.
C
Yeah, oh yeah.
Currently it's uh left sso.
I just wonder whether we can actually create uh support for another identification system but yeah right now.
It's just uh left one yeah.
G
Yeah and the other thing I simply took it from andrea's comments when we had chat owns like like participation in community meetings, should have a lower bar, and that is something I hundred agree because, like these meetings are the important meetings- and we should make it as easy as possible for anyone to join in, they don't have to become members of anything they don't have to have accounts. They just should be able to call in those extra steps but yeah, but the other positive thing is like meeting recording again.
G
This is something I learned from you like, like they just become available and can be published on youtube, which is good like that is something we have been opening tickets about, making recordings available on youtube from zoom.
So it looks like the platform has better support for.
C
It yeah I'll, say it has embedded some reports for live streaming which zoom doesn't have for some. You need to apply some magic to have live stream, it's available only from webinar mode, it's glitching uh in very native support. So if you have access to cdf for youtube, you can configure youtube live session there and just ask kids to baby and have way way as a kind of backend like streamyard and have the most of the presentation on youtube, including 20., and the problem with that is that it's it has less feature than in yard.
C
For example, it doesn't pass coney from youtube back to uh bevy, etc.
So there are still some areas for improvements, but it works.
G
And the last point about baby is like I'm wondering if it is possible to talk to them and pass this feedback or get some kind of roadmap if they have one to make this community project meetings a bit more straightforward.
Like again, I don't.
This left may need to be involved in this as well, because it works for cncf and they may ask why not for you but yeah.
C
Oh some cncf projects also not quite happy about beta.
They just started migrating uh long ago.
So basically they didn't have much other choice.
Zoom accounts are provided just based on exception level, so.
C
Regarding support, it makes sense to actually speak to the linux foundation, so the lfx team, brian dawson, is currently a product manager for lfx.
C
I can share contacts if needed and there is actually a community portal, so there is of course, uh portal uh for all fx tools, so maybe it would be one of the ways to actually discuss the feedback.
G
Yeah, if you could pass that or link on the document I can read, uh maybe some of these questions are already posted there, so I can read more about them.
H
It is definitely from from my perspective.
I would have concerns, um because the the the collaborative sigs that are open to everybody um is already quite difficult to get people to to join in.
And if we put a lot of extra barriers to entry, uh we're just gonna lose the viability of those things.
B
It would be nice if there's some like anonymous way to just drop into a meeting like you're, saying fate drop in and not have to register or do anything extra.
G
Yeah, it's like when you open, cdf public calendar, you have zoom linker, you just click to it or you call in numbers, and you are there like.
If you don't do anything extra, you just need to have an interest and that's it.
B
Yeah is, does, is bevy gonna, replace slack as well.
I.
C
Baby doesn't have slack abilities at the moment.
I mean.
C
If they want to do that, I'm not sure how it's going to happen, because it's like it's a massive investment, a lot of integrations.
So if one just wanted to chat that there is rc available right away.
uh If someone wanted the forum here, his discourse, so if they want to have something in them in the middle, like slack, it's a serious investment, so I would have understood if they have taken a matter most or whatever other open source engine replacing it by baby, which is also prior proprietary.
H
I think this could also actually be damaging to um the longer term contributors, because you know if we have to fill out a form for every single meeting that we're attending.
H
You know that that's going to add a significant overhead um and it's potentially going to put some people off after a while sort of classic stopping the proceedings with idiocy.
C
I guess it's something we can provide this feedback and push for.
I'm pretty sure that uh coming in this, in this thing, cf have the same problems.
Well, at least I can speak for captain.
You have the same problem uh so for me.
I think that if there is an opportunity to drop this registration form etcetera, it would be beneficial.
C
At the same time, it opens by the to zoom bomb bank etc, because they don't have moderation, features uh comparable to what zoom has.
So.
It opens up a pandora box.
C
If there are options, everyone can take the risks they prefer.
C
I guess what we need to do is to actually try out better anyway, because some regular meetings may be moving once a week to be very experimentally.
C
Something useful so that we get more feedback.
C
I'm okay with better.
There are some weird behaviors there, for example, if I turn on turn off the camera, so in zoom, if you have a recording, you will just see my speaking profile with some animation, but in baby you will see only others who have camera one, so somebody speaking but other people just staring in the screen, so it was kind of weird the first time I saw this behavior but yeah.
Otherwise, it's okay.
G
May I propose something like since we have been talking about baby for about 15 minutes like should we as talk take the first step and you know form our own opinion by trying to move to baby.
So we feel the experience our communities groups will feel when we do the switch just.
C
A suggestion plus one for them, because, firstly, here we have quite a limited number of participants and basically everyone you expect who would join.
I guess you can just try moving and see how it goes.
F
Same I'd like to do that too,.
C
Oh, the next meeting is in berlin.
G
Oh start creating accounts for yourselves.
F
Trouble of having multiple lf accounts right now too, so trying.
F
Fix that problem, it's going to be interesting.
C
Actually for the toc etc.
So if you have the linux foundation accounts supposedly your profiles, etc, you should have all affiliations for the cdf etc, but I'm not sure how is for you for me it doesn't work.
So for me, I'm still a cdf ambassador due to reasons unknown.
I was a cdf ambassador, but no tic, no perfections, no other bits like bc.
You know for cncf projects so for cncf projects, so basically all the governance more etc.
C
Is uh the linux foundation account?
So I would expect it to happen uh for cdf2, but well.
I believe it requires somebody from the cdf to do a lot of leg work to make it happen, so maybe it wasn't a priority, but yeah generally it would be nice.
A
I used to have two two accounts for cdf, sorry for linux foundation and like here a year ago, the tow mate was not possible, but recently, like a couple of months ago, they were able to merge, merge them together, so um yeah basically have to create a ticket in the jira and hopefully.
F
Can help you, okay, cool yeah?
I did try that a while ago- and I was told it was not possible as well, but if they've changed something recently, that would be helpful.
A
Yeah, that was my experience at least.
C
I noticed that uh in my metadata I was uh assigned to different organization too.
uh I have never considered well.
I contributed a few basic pull requests to technology, documentation, purchase, etc, never code but yeah.
Actually, my affiliation was going to google and I have never worked for google.
G
Yes, as discussed during the last meeting, we got positive response from hackmd, but we have a few obligations to feel like.
One of them is getting uh permission for heck emily, to display cd foundation, logo on their website for marketing purposes and cara gets clearance from news foundation.
So how can they could place cd foundation, logo on their website and the two other things are on us?
G
One of them is like providing a quote from our use of md and the other one is like, I believe they had like five or six interview questions about our use of hack and the yeah six questions.
G
I created the document this morning and shared the link to the documents on the mail list, and then the link is on the document as well like this link to the document yeah proposed code, it's like.
I use that as an opportunity to talk about cdf as the first two paragraphs are talking about cdf and then last two paragraphs are very high level or view of how we found hack mdn, how we are using what capabilities, especially github, synchronization capability and the user interface stuff, and then I provide some proposed answers to the interview questions.
G
So please, all of you take a look at it.
What to call it and interview questions and make updates or suggestions, because they will probably display this information on their websites coming from cdf.
C
For preparing that yeah one question for the quote: it might be a bit too long, so usually something like one paragraph, um I'm not sure. What's uh what are the requirements, and maybe one important thing is to actually mention uh who makes the code so just any information about yourself credentials.
G
They didn't uh tell how long the code quote should be or how short it could be, but we can perhaps, like I ask roxanne, to review the code as well, so once she uh reviews it and fixes his language and once we all will we can send it to their way and see what they say. If they say it is too long, then we can take another iteration and then shorten it.
C
Basically, legal wise, we should have no problem, so it's all all sorted so once we provide the dtv, you get the sponsorship trade.
G
Yeah yeah, once we send these two things we are done and then we will get 20 accounts which we can then talk about.
Who should have those accounts like all the sick leads chairs, should have them and perhaps talk members.
I don't know just making things up but yeah we can discuss it.
C
Once we get the application completed, I guess we can negotiate, maybe in exchange for additional blog posts or.
C
You, whatever be enough to get it started sure.
C
Okay, anything else on how candy.
C
Well, the next topic is from monkey about uh using open, collective.
D
uh Yeah, so is that uh something that puts us in you know like violation of some like city foundation policy, or is it okay, so some like contributors of uh uh of you know jenkins x, uh were uh you know like curious about this topic so yeah and- and I don't have any idea about it so.
C
Yeah, I can speak for that because when I was uh doing the work of the nation for for jenkins, I actually investigated it with tracy and this the linux foundation.
C
So official recommendation of the linux foundation is, of course, to use crowdfunding.
I'm not sure have you seen that.
D
uh No, I mean so I can't even like do these kind of things because I am on uh on you know, like a visa and that kind of violates my own visa for uh visa things. So, but there are other people who are, you know uh natives yeah, but so.
C
What uh uh what it makes sense to clarify uh so.
C
So if you use crowdfunding, um it doesn't go to your personal bank account or whatever.
Instead of that, how it happens, the linux foundation basically provides a service to number projects, so you can have a kind of treasury right on the linux foundation.
So it's a lfx crown funding where you can host your project.
So, for example, here let's try to find jenkins.
C
Times interface is not trivial; unfortunately they reworked it recently.
So I have no muscle memory left, so there are many projects and, for example, he's jenkins.
So this is what we set up so here you can see that we have some income.
Everyone can donate, including periodic donations, regular ones, and you can also use this service to actually expense money.
So, for example, we run crowdfunding mentorship project and we paid this depend to our mentee using crowdfunding and lfx mentorship service which are connected to each other.
C
What is important here that basically becomes your treasury, so it's not connected to you.
Personally, it's connected to the project.
You can have multiple managers and also you can basically stop whatever budgets, whatever policies, and you can also use it, for example, for google summer for google seasonal talks as transfer destination, because this money can go to the linux foundation and then this money can be officially accounted to this year, for example to jenkins.
C
Speaking of that, I need to call this df to ask where uh our money for g surpassed here. That is a separate topic uh so, but yeah generally, this port was quite handy and if you have ever used the expensive file so as background for doing expenses, it's also quite okay.
C
Okay, that's uh that's good thanks, okay, so yeah!
This is the first part of the answer.
uh So, if you are considered using buildings, this is what would be official recommendation.
That's why uh linux foundation invests in that a second part of the question whether using the collected palettes any policies, dance is no.
C
If you want, you can use it, but in this case basically you're not on your own and, of course, as a project, you need to ensure that it's not just a single person and that is actually used for the benefit of the project.
D
Okay, that's uh that's good!
Thank you.
C
So yeah, I'm not sure whether you want to use open, collective or maybe github sponsors these days, because for github sponsors you can support, set it up on the articulation level.
But in this case you also need to provide bank credentials.
So it's tied to individual.
D
Okay, I will take a look.
Thank you.
C
Anything else on sponsoring, etc.
C
Then next meeting, so I guess we use belia, we still have open question.
When do we meet because jason was about sending out to doodle?
C
So unless I missed it, we still don't have google, uh so I guess we actually should create it.
That's absolutely agree for the next meeting.
A
Yeah I mean we can pick jason um if he said set up a doodle and we get a new time. Otherwise I would stay say we continue on these until we have a new time planned.
C
Well, for me, one of the problems that overlaps with, since you have to see so, as I stated on the chat, I would like to start joining the ccf2c meetings, so two reasons first is to represent cdf there, because there is a lot of projects where we have overlap where some communications are needed uh and, secondly, I'm maintaining the captain project, which is invasif and currently faster integration.
So for me, it's important to be there due to my work responsibilities.
A
I mean you, you want to sync with json, maybe say if you want yeah.
C
Jason uh yeah it's so it will be the here on me, creating google.
C
Then we follow up what concerns me that yeah in less than one month, we have switches to summer time time zone.
So generally, it's not the best time to change the meetings.
B
Well, I don't know if we want to.
B
Wait the the two months that I mean the the two meetings until we get the time change.
C
Basically, you start the new schedule from after that.
B
That I that's what I would say just make our lives easier.
Instead of doing double work.
B
And by then you'll be able to get the doodle out, give you a month.
C
Yeah, the problem that we can send out right now, but I'm I guess nobody has any idea how the schedule would look like after the time zones, which is something.
C
Scheduled and utc some meetings scheduled in the us some meetings so yeah for the next month.
C
Okay, so let's see a little jason say that.
B
All right, thank you, we'll talk to you later.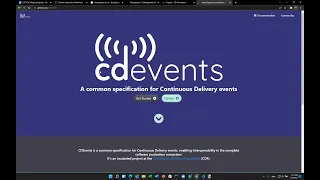 ►