A
So we are uh at the copying apac meeting on september, 7 2022, uh okay.
So what I'm trying to do is basically watch sunscreen through cupping and see get him started with contributing to popping.
A
Can you see my skin yeah.
A
All right, so, uh basically, what we're trying to do, uh as you must have gathered, is try to add back ends uh to the cupping brain right, wherein we are trying to decouple the architecture of your proxy.
So these are a bunch of back ends that we have in case now.
User space is moving away from kk code base.
There's a pir in flight to remove the code for user space.
uh One of the issues that you could contribute to is uh see how we can add user space to the cpi.
A
So what I'm trying to tell you is.
A
So we do have uh most of the back-ends wired in to the ci when we're running kubernetes and performance tests, uh but user space is not one of them. As of now uh this user space is the support of user. Space is heavily dependent on uh the one in queue proxy and we you've tried to uh make it work with cup thing.
A
So there are a bunch of things that are remaining things like adding cgi.
uh I don't know if we should have a release or things like that, but and and then there are things like you know, rewriting the implementation using uh a different approach.
That's uh mentioned in copying.
A
A quick win over here would be adding ci and then looking at uh diff store implementation to see how it works.
There are a couple of tests which are going to fail.
uh I tried to run this locally a while ago or a couple of things which are failing.
That's okay, but we can at least you know, plug it into this ti and see, uh get the results in right.
So we are at a stage in cupping.
As of now wherein we are.
A
Our.
Our main goal is to merge, uh uh gets you know, get working on the camp and see towards that.
The cap is merged or you will see.
A
The caps a little bit here- I can't yeah here all right, so so we we are working on this, but apart from this uh we are trying to see if we can uh harden all the back ends that we have right so does.
Does it make sense to you the the.
A
Working group is to uh make sure that we'll be hard on the ci, and my unit is uh how to make sure that eg does stop passing for all the vacuums uh and also get the camera moving.
So yeah.
B
Yeah, so that's what I gathered so basically like the only way to harden, is to add more tests like to make sure that everything is working and respectful.
A
First step is to make sure that all the conformance tests pass right.
That's like the basic first steps uh where we are at for most of the back ends.
uh I haven't taken a look at uh iptvs, but most of the tests have been passing and people are working on making.
You know making sure that the test passes, fixing the issues.
A
uh So a quick win, if you want to go through the code base of cupping, uh would be uh going through this user space trying to see trying to make user space run, uh and you know you can then, maybe probably I had a read me over here.
I can pair with you on this.
I had to read me on how to run cupping in user space mode.
A
Then, basically, finding your way through this thing., just this basically acts as a main program to you know to get into the base of cupping.
Through this, you can see how things are working.
As of I think I think as of now this is this only works so ipv4.
So all the ipv6 tests will change um so you maybe you, can try adding ipv6 as well over here.
There are like a bunch of ideas.
B
We had a couple of questions about user.
Space.
First is, uh doesn't use these being deprecated like uh like so like, so then you know, why is cupping supporting it.
A
One of the main things that uh one of the main reasons why we added using the space back engine coupling is because we were trying to add all the packages to their proxy to compete.
We were trying to record all the bathrooms uh using space was one of them, and user spaces is being depleted, it's being, as I mentioned, it's being removed from the kkk repository.
So we have.
A
We are treating this as a playground backend, so we can experiment with and see how we can play around with cupping try to see if there are any more optimizations that we can add.
So, as I mentioned over here, right.
A
One of the things over here is to rewrite it using diff store implementation.
So this diff store implementation is very specific to cupping right wherein um you get the entire state of the kubernetes networking model uh at the back end and then the back end uses a b3 sort of a thing to you know, get a diff of what's updated.
A
We can try to see if we can use this uh in the user's basement so use the whole idea of user space is to try out things.
You know for new contributors who want to try to view the cupping try to experiment.
That's that's like the way in and then you can look at ip tables, ibvc tv.
You know it goes on and on.
B
Okay, so basically I don't see our job for it and then once that's done, try to experiment more with the user face and see what all optimizations we can make there.
A
Absolutely absolutely, but uh you may have to play around with all these kit of action styles- and you know, on your way through, you can probably add a couple of readmes to use space, and you know whatever you've been experimenting on whatever you've been learning. I can pair with you on that. If you need any help, uh gi hangout on big network kpng channel on slack so feel free to.
A
Anytime and once, uh and maybe your next goal would be to uh you know, experiment with the other back ends, you know, then all of these issues would make much more sense to you uh and then you can pick up any of the other issues and then start working on that or help us with the cap.
You know.
B
But yeah, this is the thing where all can I continue to copy?
Okay?
This is a good start and then I'll I'm hopefully.
Ultimately, this will allow me to like uh contribute to like the actual uh logic as well like the actual buttons.
A
These are user space, for their matter is an actual background, through user space.
A
One thing that I would like to point out over here is: if, if I remember you collect correctly, I p tables when you use the space share, a similar mechanism, the way they're trying to use cupping the way they're trying to create iptables rules.
So if we are able to get diff store implementation in user space, we can try to port over to ip tables as well.
So we've got hana month and we wake who help us with iv tables and itvs backends.
A
uh They also hang out on the slack channel, so uh they sort of own iptables and ipvs, so you can discuss tip store with them as well.
At some point,.
B
All right, okay, oh, that sounds great.
I will look into this uh as soon as possible to probably today or tomorrow, and adding the thanks a lot for bringing me at this.
A
Awesome thanks thanks for joining and um I don't see any of anyone else joining this meeting, but you, if you have any other questions, comments, uh discussion, time, stem cpg.
B
No, it's!
Okay!
If I have any questions, as I said, I just uh ping on the slack file.
A
Cool and uh if it works out, maybe we can pair on this next week as well.
You know if you're, okay, if you're not following yeah,.
B
Thank you.
Okay, thanks a lot thanks.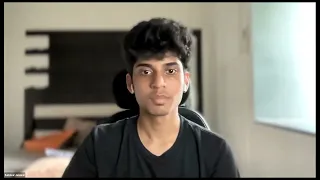 ►
Description
SIG Kube-Proxy Bi-Weekly Meeting for 20220907 (APAC)