A
So, just let everyone not remind everyone, their calls are all being recorded.
A
We usually start about five after if you could go ahead and add yourself as an attendee here on the weekly MIDI meeting minutes that helps a lot.
A
And we'll go in here a little bit.
A
Just to remind to folks, if you could go ahead, go to the meeting minutes and I do.
A
Should we be doing Cedric.
A
Yes, excellent Frederick.
Do you wanna be going on the meeting or.
A
See we may have lost forget.
A
Very fake Frederick you may want to step closer to your right.
Man.
B
All right so welcome to the episode of smash skating.
We have this meeting every Tuesday at 8 a.m.
Pacific time.
We also have a.
B
We also have an age of friendly meeting which crews every other week that particular meeting place.
Lastly, and should be on next week, we also participate.
B
Cn CF Telecom user group, which occurs every first and third Monday 8:00 a.m.
Pacific time and I, believe anyone you see 5:30.
We also participate in the CN CF network sick, which occurs every Thursday.
We.
B
Yeah, every every Thursday at 11:00 a.m.
Pacific.
We have some new information in terms of Q Khan, where the cube con itself has been rescheduled to August, 13th August 16th.
We are in the process of organizing, we are in the process of organizing and the South Lawn and getting it all set up for that time period, it will be on August 13th.
B
We still have cells.
We still have spots open for sponsorship, potential interested Oh, any s, North America is also been rescheduled, so that is September 28th to 29th Los Angeles, the omes Europe, which is going to be in Antwerp, was originally going to be or there's as in postponed and that's to be to be determined.
We do not have dates on that.
B
Just yet I think on crowd native on North, York and Boston is still in November 78 22,000 al, and so, if anything changes there than we posted, we don't have any major announcements at this point.
B
So Ashley are you on the call, so we can do the social media.
Yes,.
C
As far as the last week in social media goes, we have gained on Twitter at least an additional four followers followed in additional four accounts and had a total of twenty tweets and retweets in those tweets. I've got a save the new date out for NSM Khan, which is August 13th of this year, st. our general call reminders, promoted CN CF, weekly webinars, but the video recaps out as well for those that are unable to make meetings, also promoted the CNF test.
C
Bed call which happened yesterday and will get a new save the date out for the next call happening on the 20 years. Then, as far as Linux Foundation and CN CF tweets, we got them.
C
We got the new dates out for ona, yes, North America happening at the end of September and then post and then tweeted about the postponement of the Irenaeus in Belgium.
I also promoted some online cloud native summits.
That's happening at the moment, I think as we speak right now promote to the LF training, scholarship application, as well as a CN CF, well being working with group.
C
Considering the times that we are living in now, thought that was pretty applicable and then just some general retweets, Francisco and CNF test page, a container related as well as telco and vnfs.
C
So as far as LinkedIn, we gained an additional two followers promote the same original content that goes out through the Twitter account and in the plan. Moving forward is to pretty much continue with the general podcasts and blogs out there and then start ramping up as we get closer to an SM command cube con in August.
B
Well, thank you very much.
B
So in in terms of the in terms of the main agenda, so I don't think we don't have anything set at the moment, but there are some things we want to discuss on the side.
A
Well, I'm sure I mean I can talk a little bit about what I've been sort of big in my head against the last week, which is getting a very simple pattern going in the command repos we're.
Essentially, we've got to see the locker file, but by selection of target.
If you just fill the docker file, the docker build docked, you get what you expect, which is the runtime you're looking for.
But if you use the the target mechanism and dr.
A
you can get a test container, that would run tests or you could even get a debug container that would allow you can debug the thing and with a few magic knobs, you can twist, if you'd like to actually copy the binary in from being built locally on your host, rather than built in the docker container, because there are times particularly you're working across repo, where you really that's what you want right, because you're not going to be able to.
A
If you have to put a replace directive in that's looking for something locally on your disk to go.
Do the and you're not going to be a little bit correctly in the document ater, so you know that stuff has been going on.
It ends up being a pretty smooth pattern.
Quite frankly, that makes it very very, very easy to sort of poke at these commands correctly, so they have been sort of poking at that.
What?
If what other foot suppose with people of people been working on this week,.
B
Sorry is this any better yeah, so my my microphone on my phone is working, but not by going over my my headsets.
B
Anyways so I have a so the cloud native, zero trust presentation that I showed earlier.
It's someone continuing to to fix up, but what I want to do is I want to more formally define and give examples of this work in action, and so a significant portion of my time has been focused on on getting that particular part up in and and ready and trying to clear my try and try to clarify some of my thoughts around it and getting opinions from from others on the on the approach.
B
And so for me, that's been the majority of my of my of my time.
B
Yeah I think we also has some work.
That's planned ahead as well that we want to try to do we want to try to tackle, so we want to try to get some more of the identity and policy taken care of, because I was taking a look at what's necessary for people to run this thing in production, and we know we know that it works from a from a functional perspective, because we we've already shown they work.
B
So one of the things that we want to do is in policy are very, very good shape, like we have worked at India policy, but that's some things that we need to do our best scenario to get right in order to properly ship this out and I.
Think one last one less hard on that as well is in the long run.
So it's not really a goal of a short term, but in a long term we're gonna, we'll also focus on making a lot of this stuff.
B
Significantly more easy to use like a stuff should be easy to do to develop against what we need to make sure that it was an operator.
It's easy for for the operator to to make use of, but right now you know right now, we'll continue to focus on getting this thing so that it's capable to be running to be run in production.
B
I'm told that I currently have is there anything else.
Did anyone else that anyone else.
B
Well, if there's a if there's nothing else, let's go ahead and and actually there's one other or one other thing something to to consider.
If there is something that you would like to present in in this particular meeting well, they will tell you whether it's a use case that you find interesting or a problem that you that you see.
How do you think needs to be solved, then please add it to to the agenda or come talk to me on slack and we'll see about scheduling and scheduling um and with that I.
B
Don't have anything else, and so it's you back so 40 minutes worth of time and with that, thank you.
Everyone and you all have a good day.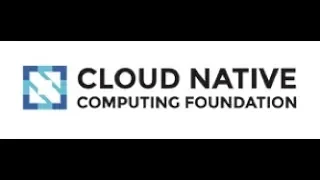 ►
Description
CNCF Network Service Mesh Meeting 2020-04-07