A
Okay, I see Quinton, let's join okay, so we wrote something we can get started.
A
Okay, so should we first go through the questionnaire that sounds.
C
Sure I just need to step away for two minutes, but please get started without me: Scylla, okay,.
A
I'm, just the iana scream.
A
Think so this is the survey.
We look at this last time.
I'm interested comments so go over this again.
Can you see the screen?
Yes,.
A
Okay, so the first question: how would you identify yourself so here are the categories and then are you aware of the CNCs storage landscape paper so have a link there, yes or no, which CNCs?
What project are you using or contributing to you so this, since this is the more with the surveys more for the user site?
So you have this, you know whether you're using it or not here so we have.
A
We have proven a district that is TK.
Maybe service broker CSI another.
And how do you classify your experience so edit any comments before.
B
Nope no I, probably read along okay.
A
Okay and what attributes some store systems are the most important for you when the in decisions we like which system to choose.
So this is new addy.
This one I think this is a Quinton's feedback, so I don't know many people, I choose everything.
Basically, just saying there are some trade off that you have to between your choices right.
So then, if you have any problems making those decisions, I can.
B
Think of a few more, you can add into them.
Yes, yeah.
B
Could add snapshot replication?
Oh.
A
So those are I think we have more about those like the some of the blader questions.
We have those snapshot next snapshots replication, so we have those later on so that those are in the data services section right.
B
I'm not sure that you couldn't click them up there and the other one, though, because I believe there are solutions that lack support for those things, maybe I'm wrong, but oh I.
A
Think I think this is more based on the storage white paper.
Basically, we have the those file attributes in the beginning, and then we talked about some of the other services.
What all.
A
We could add, but maybe there will be overlapping right so so that's why it's not there.
So those are the basic attributes that we are adding here.
Basically,.
A
So is it ok, we can we can.
We can go through the rest of them and then you, then you, let me know if you think it's.
This is ok, so basically the the in the white paper.
We first talked about.
Ok, so those are the the main of 5 Sorge attributes and then, when you're making decisions, you know, do you have to decide what is most important for you right?
A
So if you let's say I have some example here, which is something that is a system that is strongly consistent, but maybe that cannot scale horizontally.
You know that maybe some system has very high durability, but then maybe performance is not good, so things like that, so some of the other, like the thin protection, those those are on top of that there are.
Those are the other services that you add on top so putting them together then impact your decision and the impact of the all the basic attributes.
A
Basically I, think that's what he means so so.
B
Going down to q6 deployed the first one deployed as a hardware solution, I think.
Maybe amplification you mean I, think hardware, storage, solution, right I mean right.
A
Yeah harmless or assumption.
B
Ok, hardware: it's somewhat.
A
Ok, ok, so this yeah, so this basically the first one meaning yeah.
It's like the hardware storage yeah, like the traditional yeah.
A
And then versus the second away, so you know the software component on commodity hardware.
That's this software yeah.
B
There may be getting long, but software on commodity server software might be a way to make it clear money.
B
Lesser all right, a lobby server hardware wolf- might be a good way. Okay or you could just say commodity servers- that workload.
A
Is always better?
Okay, yeah.
A
Okay is that I don't know, maybe.
B
Servers servers- oh okay, yeah I doubt that many people do it on a single pendant yeah.
A
So this they also say they came up with multi choice right, so they can have boiler yeah.
They can so I already seen so most every question has like a multi sled because they probably have multiple storage, not just one and.
A
So if you consume your soda from public puppy cloud providers and then or maybe storage as a service, so this is a this is Austin system, Quinton's feedback.
A
Maybe somebody will provided some database service on top of her, like AWS, a Google cloud, and then you know customer were just to use that once you actually.
So that would be this layer on top.
So we have this one there anything else we could add, or this is I, think either it's a hardware.
Actually, the hardware storage, the machine were software on commodity servers or public cloud Pryda.
A
Okay and then the so basically just you know what it's a file using file, blog object, key value stores, databases.
B
There but I think a category that I know is out there.
A lot that isn't in be was aiming solution like Kafka, okay,.
A
So yeah well, so what should we.
B
Would respond to Kafka but I hate to put the name of one specific solution so like eg Kafka but I'm open to other people suggest trying to just eg.
A
Cut, where do you want to put that maybe.
B
Under databases, it's a different.
B
You can use Kafka to persistently store things.
C
Yeah we didn't, we didn't include message buses as part of the scope of this working group.
I, don't think so.
I think I mean.
If we you know, we need to restrict the scope somewhere.
I don't think Kafka is what people understand to be a storage system.
Okay, so.
A
They could include that if they think about that, maybe they could put you know we have other or other end.
We have don't know, yeah cough guys, I'm, not sure yeah.
A
Okay block, okay, so blog, then you specify what blocks through system.
Then you give a name, then.
Actually, if you give a name, then if it's well known that we probably already know or the other choose about that particular street system, so we still highlighting those two questions.
Why is the data protection?
A
Basically, those are the you know.
We basically just listed raid and eurasia coding, those type of technologies, and in the next question we have other order binds to services like replication snapshots, own encryption or other so just to.
If some people may not know all those details about like the the first one I'm, not sure so so that we have other or don't know.
If they Dre, don't know the details, just they could just sing, don't know.
A
So this is this okay, see you know you.
You mentioned this snapshot, sorta Kano, so we have it here.
Basically, so do you have that?
Okay, okay,.
D
Yes, should we add one more question related to how the block storage is accessed like I see you have see I.
A
Think I had that before, but then I act after last round of feedback, hey remove them because they're saying, if you, if they specify the name, then you pray know that already.
So that's why I removed that we have.
We had a very long quest, long question.
Your last turn the protocols.
D
It doesn't have any examples for local or, like you know, on-prem block storage options except for safe I.
Don't know.
A
What so there's just some names?
It can be anything right, so just er I.
This is just a just ik, some examples.
It can be anything maybe.
D
Itself should be the support FCIC.
A
Protocol yeah: that's why yeah bb-but yeah, we don't have the mood of the Prada go.
Do we need to put that back, but if they specify softly, then probably know sometimes these superpose?
Sometimes it's just one.
A
Okay, uh what the protocol is it's a kind of important I can't I can't like IBM.
That could be its ass cause.
Yes, that's covered at least that's one, one more protocol there, I scuzzy, just.
C
Didn't care the vast majority of virtualized hardware, they don't see that protocol in a virtual machine so for the vast majority of clap, remember we're talking about cloud storage here, so people using cloud storage don't see that detail.
Okay,.
A
Yeah yeah, maybe for the enterprise, throws you than humanly.
They pre know that ok, so I see or that's gonna, be probably we'll make some choice there.
So, but.
C
In that case, they're running OpenStack and system, disks and OpenStack are backed by some where the enterprise storage system and they get plugged into the bottom of the virtual machine, and they still don't see our scuzzy or fiber channel or whatever I think.
A
It's prolly depending on which level that they are and if, if they are actually they're setting it out, actually they have to know you setting up FCC because so I mean they are actually bp's.
Gonna have to set up those systems right and they would have to know so buddy.
Why.
B
Do you have a specialized question that simply says if you manage your own storage.
C
That was actually general comment that I gave Jing was uh huh we've got users of the stuff and they have knowledge and a set of interests.
C
We have administrators of this stuff or installers or builders of you know, maintainer or whatever, and if they're answering this, they have a different set of knowledge and a different set of requirements.
C
I think we need to be very careful that we don't confuse particularly end-users, who I think are the ones we kind of care the most about by asking them questions: either they don't know or they don't care.
Okay, a channel would be an example of something with I, don't know or care.
D
I think it's more for a cluster administrator, so.
A
We so we do in the beginning.
We do have this category me just take a look at this see, make sure that we cover the order yeah.
You know, whoever will be responding to this.
We do have the class operator la provider, project distributor or the Sochi vendor just store the user yeah.
B
I'm not sure from that, if you could to Quentin's point, if someone was on OpenStack, some subset would actually manage the tier underneath the VMS and some might not well from their answer here, which category they'd fall into.
They.
A
Could they could people to use ammo Depot right? They could pick multiple categories if they think they are so do we need to add something to say, manage admin or know what that would be like class operator type uh could be yeah.
B
But even then it doesn't tell you whether they go below whether I actually manage below the hypervisor layer right.
A
So I don't know, do we need to add a question for that, but then do we need to add a question that do you manage your own storage I think it depends on what some customers do some kinds of you?
Don't do you need to say to you manage your own storage?
Do we need to milk, add a question somewhere on top or I.
Don't.
B
Know I they're their interpretation of a question like that might just even be that somebody who buys EBS volumes and pays for it thinks they manage it.
Yeah.
A
True, so maybe so we'll just leave it like this, and then we will be talking to you, the end user group and if any people you know they can still give us feedback if they think you know, there's more questions.
They want to answer for right.
So.
F
So one more suggestion around the lines of instead of asking you know: protocols, I scuzzy, fiber channel, whatever I think the more interesting bit that I'd be interested in is.
Does your storage system require the installation of a kernel module that I've noticed.
F
Kind of challenge for folks who are trying to deploy it.
Yes, yeah kubernetes.
C
You thinking about a kernel module in the VM and without right.
B
Or the host weather or even on bare metal, but.
B
The other one is for the for software-defined storage, let's containerized, whether it requires running as root or privileged containers.
B
Me, as in the same category, yeah yeah,.
F
I mean for as far as I can tell anybody who's deploying a SDS on top of kubernetes basically has to run privileged.
They have to be able to access the block devices underneath to expose them.
F
Maybe if they expose just filesystem, they can get away with not being privileged, but the vast majority are privileged but doesn't hurt to ask okay.
D
Should we have a separate section for this cluster operators or cluster administrators, where these questions are present and Don will.
B
Right because I think a lot of users would even be confused by this and wouldn't even understand where the kernel Liz.
A
The admin would be the one that would do those so I.
C
Had a lot of similar comments, I think as soon as somebody answers you know, DBS thing they use, then we kind of know what the answers to a whole bunch of other questions are.
So we should not ask them, and so the leave then use SIF or they didn't choose whatever something else.
Then a whole bunch of questions is very relevant.
You.
B
Know the only thing I'd say there is there's lots of people who are multi-cloud, so just choosing BBS doesn't mean you're, not also maintaining a physical on-prem data center I.
C
Agree and, and and that's why I'm saying this kind of is looking more and more like it needs to be a proper interactive questionnaire.
Where, depending on the answers to your questions, you get asked other questions because you're totally right, I mean when you, when you ask them which of these do you use and they say: I use, EBS and I use, SEF, on-prem or whatever, because I'm a hybrid user.
C
Then the answers to the EBS questions are different to the answers to the set questions and you need my to say.
What's the same question twice once for EBS and once was saved except that for EBS, we'll really know what the answers are for the most case, because they're defined by the safe product or sorry the EBS product, so yeah we end up making a very we either I see.
C
Chris is saying yeah we need a branching questionnaire and, and the other overarching kind of comment I made was if we give people more than you know, a small number of questions to answer, particularly if a percentage of them are like questions, we shouldn't need to ask them. They will just give up and not give us a list.
A
So I was and I was wondering if it just to have like us, maybe a simple set of questions that get get some feet up and then maybe we need to.
A
Get a I don't know another round of so they were yeah.
Sure.
B
Yeah well, I, guess a form of branching as an initial broad survey and depending on the answers you give them follow-up secondary surveys on specific subjects.
If that's what you mean that would work, it's a form of branching that mm-hmm.
B
Is this going to be distributed by the way, as in the email with a link world I mean.
A
Yeah actually need to ask a queen about this one, so you said this is the release team.
What I mean you have the template of this one right from another survey?
How do they distribute the survey?
So it's not not using this right.
It has to be some kind of format.
I think is tricky.
The survey well.
C
When you say I think Steve's question was different.
This is how we get.
C
Out to people, are we gonna email it to them, or are we gonna, you know announcer, but the community meeting or whatever was that your question Steve?
Yes, okay, so so I, don't know the precise answer to that I believe it was just mailing lists.
I can find out precisely how they did it.
I think it's a different question is, is how do we actually expose this to to users?
Is it that's.
C
Is it a piece of software that we develop or is it something else spreadsheet they fill in or whatever that's a different question and it's looking increasingly to me I think if we had a simple set of questions that we asked everybody and they just went and clicked through multiple choice, questions you know, Survey Monkey would be a reasonably decent answer.
It's not clear to me that we can actually formulate those branching question and effectively using Survey Monkey, but I I'm, not an expert on that.
So maybe we can figure that out later.
Okay, yeah.
A
Yeah I think that if we have to do Frenchy necessary monkey probably doesn't give us that much capabilities to do that.
So, okay yeah.
We can do that.
Okay, so we should you sorry.
C
I keep interrupting you, I, don't know it's possible that we connection links from one survey to another in Survey Monkey, where you, you know your answer to questions, and then it says if you answered yes to either of these, then click on this link to fill in this other survey monkey thing, so it looks like a branching server.
C
It's actually multiple serving ok one other thing, while I'm babbling on I just wanted to point out that I think the idea that you had Steve of having multiple rounds of surveys where you asked you know one set of Christians and then, depending on who answers what you send out.
Another set of surveys I think the problem with that is that you end up with a potential like survey fatigue problems where people say I I've already done the bloody the storage wrote in group survey I'm not doing another one, always in the worst case.
C
They actually just think that it's when they filled in already and they just a second, so I.
B
Would caution us the other thing to send them?
A follow-up requires exposure to privacy, rules and things that vastly complicated right, because you yes are taking IDs.
It becomes messy.
B
And it does do branching, but it's only available.
A
So, okay, maybe we'll just the first to get the questions for us and then we decide what to do with it.
So if we do, let's see if we do branching well.
B
Maybe we I don't know after this long discussion, I'm thinking, maybe getting a simple one that has pretty generic questions, is the better way to go here rather than to cover.
You know every every last corner in every room, so.
A
There are yeah, so if we do branch we have so I think we also need to say how many categories who want to go through here, like we have several different identities right.
So that's another thing: it wanted you branching for you.
Could you could go differently for each one of this.
A
So can we just ask some general questions first and then we'll see if they're you know, if it's too much, you know we can say if you, if you are your row, is something then, for example like this question right and then what you say if you are and this this one requires something. We can add this and we'll see how that how that goes, because if they are not, they can just keep this question rather than designing a complete, even survey for a different row, it's probably not necessary.
A
There are still a lot of common questions.
I think yeah.
C
I agree: one other idea that just came to mind is I, think different people have different tolerances for questionnaires, and you know I think there will be a large number of people who are only gonna answer like somewhere around 10 questions and then they'll just get irritated, and then there are the people who's prepared to spend.
C
You know much longer answering much more detailed questions and maybe, if we structure the questionnaire in such a way that we can accommodate both yeah, essentially with mandatory questions, you have to answer these and then once you months these based on your answers to those here's, a bunch of additional.
C
Optional questions, then at least we can, you know, get the basic answers from the people who who not prepare to spend much time and get more information from people.
You are little bit like those freeform questions at the end of some of these things like is there any other stuff want to tell us, and then some people will write tons of stuff there and other people will leave it blank, but maybe we want to do it in a slightly more structural.
B
Yeah I was having the same thoughts and I started, searching for data on recommended numbers of questions, and it looks like there's, there's people who say that suggest that you tell them knotti, not just the number of questions, but your request says this will take 10 to 15 minutes and a lot of people will will enter into the path if you promise them that, but beyond that, you're not going to get much participation for a non-paid survey.
So maybe what we should do is rather than questions we should test this on ourselves.
B
It actually takes to answer and come up with this.
You know come up with a survey that is legitimately going to take 10 to 15 minutes, mm-hmm yeah.
C
I agree, I think that's a very useful goal: okay,.
A
10 minutes yeah, it does pace, then, okay, we'll just uh and.
B
I, don't honestly know whether that's fan questions or not, but whatever, whatever you do in 10 minutes, then we cut it off.
Yeah.
A
Okay, so we may need to also see if we want to rearrange some of the questions to you.
We think some questions are more important for them to see up front before they quit.
A
Okay, so, okay, should we okay?
So we should continue so basically, I think those this two might be yet some of those titanium.
They are the rover.
So people may not know how to answer those.
A
So do we let's say if we want to have some optional questions at the end, so the simple question: if you are what you like, go back to the.
B
Yes, just a guess here, but I'm guessing what we have in this doc now is already at the 10-minute mark.
But it's.
A
Already ice or we can cut I'm finished, but I was just thinking the cluster.
We don't really have a cluster admin.
Do we need to add that one?
We only have you see the vendor, the contributor distributor user?
Do we need to add a admin yeah probably should or is the operator will be operating will be there honestly.
B
I think there's, if you only describe it as admin, there will be a lot of user confusion as to what what it means to be an admin.
Somebody simply consumes, as a service out of AWS credentials probably considers themselves to be an admin.
Okay,.
A
So basically, we just remove this one.
Just let them decide if they can't everyone.
So let's say, for example, you know we make this one optional question right optional.
This is a more detailed question.
If they really need this, then then they can answer this one right, they can say, don't know.
So we put this one at the end.
It's ok or yeah.
F
Yeah that sounds good to me.
Okay,.
A
Okay, Steve you're, trying to say something: oh I.
B
Was going to say that I thought sod might be only on a phone so much but showing on the thing so yeah.
It looks like he.
A
Okay, I just yeah, oh just that that's your storage system requiring love, a kernel, module move that to the end, that's optional!
What deep question?
Okay!
So those type of questions should those also go to the end or leave.
A
And then full file system is basically similar.
What type what file system are you using and then how you know it's the same great, so we have.
How is data protected and whether more advanced.
B
Specify a file system, you chose not to make it multiple choice: I.
A
Basically, I asked them to you specify me we, unless, if you want to you, give some examples because I actually this one basically just this- is just my.
B
Self I'd be wondering: do you want like us me to identify a specific vendor, or are you asking for NFS versus SMB, for example?
Okay,.
A
Right so, okay, so maybe we should.
We have something similar just give some examples.
What is actually I, don't know what is the one on there?
What's the name of the one arm, it obvious is that EFS something like that or something like that, and then a lot of stuff and I sell something something all right.
Something like that we actually yeah I, do have the prodigal questions earlier.
My dad also removed that I.
Think after let's see facts about they.
If this specified this one, then we would know right.
A
We could add the practical question that as a optional right at the end, we can add some optional questions.
As per the protocol.
I.
C
Think what we, what we need to ask ourselves for every question we ask him: why do we want to know this information and right.
A
So I thought the addicts who say you know he he was actually wanted to keep those separate like that.
910, don't have a question that he's thought.
Maybe with this we could have some ideas for the next round of we could have some use case.
You know look at what type of use case we want to look into next.
I.
Think that's what he was saying so know a little bit more details are then or just a very high-level questions.
So I think that's what he was saying.
C
Just to be clear, I'm not saying we shouldn't ask them questions I'm, just saying every question we ask mm-hmm, we should be clear: why are we asking and what we're going to do with the information they forget it? Otherwise we're gonna end up asking them all the questions we can think of, asking them and they're not going to answer them right right.
A
So if they, because in the last you know buy paper, Ryan would presented, it was said.
Okay, how do I people know the next step?
We want to do some use case right.
So basically, look at some specific use.
Cases, though, goes through this survey and then, after they answer this, we can look at SRI and then decide what use cases we want to use and then maybe do some more deep analysis of those use cases.
A
All right so should I show you over to the next I think it's almost actually almost there so objects door.
Just so you choose what object store, you're using key values.
So we gave some examples and.
A
So didn't list I know some of those actually it's up here in the key values, but actually they are also databases and then the oxygen, no I, don't this oxygen section should move up from a bit.
This is kind of a touristy and we have this.
What contain oxygen system?
Are you using and what type of workloads are currently running?
So this you know this is you know what we discussed last time so steep, steep, logoff I think he gave some suggestions.
A
You know we just went to the the docker hub site and and just see what are the most used ones so take two a few just give it give them.
As an example, saying: okay tell us what type of workloads are you running not on containers on containers and what are you planning to run in the next three to six months and.
A
Are you using a wooden plug in and then you know then tell us if you're using in cheap, plugging a docker, plugging or flexible in CSI?
That's that's the end of it.
C
So all of those questions you can correct me if I'm wrong, those are only things that a cluster administrator would know or care about right.
A
Right yeah, those are probably clustered miss trader.
C
Mm-Hmm the reason I'm asking is I'm wondering if one way of simplifying this dramatically would be just to limit it to end-users in the first round, mm-hmm interested.
If you are someone consuming cloud, and so we remove essentially all but one of the options in the first question, and then we can basically delete that question and then any question in the questionnaire that does not pertain to an end user.
C
We remove, and the benefit of that is one.
The questionnaire gets much simpler.
It becomes very easy to decide what to put in and what not to, and then, if we wanted to do another questionnaire later for, like CNC a project contributors, we can do that and they won't.
There will be very minor overlap that the audiences will be completely different.
So we want to have the questionnaire fatigue problem.
All.
A
Right but I think for the I was just thinking.
I was looking at the people in the end user group, there are people who are actually managing their own data centers, it's not like it's just using it, so they probably actually do have more knowledge.
I mean.
A
If we are just completely saying for your to.
C
Talk to us, but he's muted, oh I,.
B
Was saying yes, you're you're right, the Venn diagram isn't two separate circles.
There's an overlap there, which.
B
Is the concept of use some you?
Some people are both users and admins.
At the same time, mm-hmm yeah.
A
I do know a lot of end users.
They actually have their own data center.
The a dream- Angeles is kind of hard to say thank you are they are using the CNC fo and use a group and you're saying you can't answer those questions or.
B
Quit might have a point that maybe we get out an introductory short survey just to get the experience of doing a survey and simplify it and.
B
Of not pushing up against that 10 minute live limit either and let's see what happens- and we can do more way so.
A
So how about we can we just choose those questions that we think are just for?
Andy was a first and then we know C.
So, let's see they all right now, yeah.
There are more than 20 questions, so we still want.
You know I think we want to know yes.
A
Excuse me I think I need to go.
A
Okay, so we just keep like this three question: they actually are pretty similar.
A
Do we really call them as that, like three questions or something.
C
I would suggest perhaps getting rid of the first one and combining the other two okay 19 and combine 20 and 21 and say which types of workloads are you currently you're planning to run.
A
So you're saying I'm not not asking this one.
C
It was just a suggestion that we just have a combined question saying which of the following?
Are you either currently or planning to run in the next three to six months?
Okay,.
D
Think these questions don't have to be under the orchestration section right, yeah yeah.
A
We can move this up.
So if we are going to say, I have only 10 single questions.
We, maybe we don't need those titles anymore.
It's just a.
We initially have those sections, because there are many many questions for each section.
So if we just have 10 questions that would just get rid of those sections, I think yeah.
We can move this.
Do it this one?
We still should have urn all right.
That.
A
So so just move those everything to the front without the without the section.
Okay, so.
A
And then we don't want the plucking once okay.
A
And so we still have yeah we'll have those. So we have the this will keep six on we'll keep.
A
We'll keep this one yeah and we'll keep this, so we yeah.
We then with maybe we'll see if we still need this.
This question is a little hard to answer.
I.
Think I'm.
B
Gonna have to drop because I've got a prep for another meeting coming up.
Okay,.
A
Okay, then this one that is like a more like inch, short kind of thing.
If they answer to below, then we know which one they are using.
So then I get a slice still, but this one, maybe if they want to answer other, then it will be here they can say other.
A
So it's so what about what about this one?
We need the soiree, so they flourishing.
C
I want one suggestion we could potentially get rid of question seven and merge it into the sections you have below.
Just just a thought.
Okay, you have a block section.
The first question can be if you're using block complete the section and then you've got an answer to the questions of an automatically okay.
A
I was only thinking if they are saying like, like Stephen was mentioning what cupcake someone was considering that one then there's the other.
That's why I thought?
Maybe you know keep this, but otherwise yeah we carried only this yeah.
C
Oh, you can put it at the section at the end.
Are you using any other stuff that we haven't?
You know asked you about in this question: they run at the end.
You might have some free form free form.
You know other information, okay,.
A
So there's option: okay Lister, how Yahoo everything else in optional, hmm then the supporting will be optional to you.
I think it's maybe not that important and then attributes one.
We need this one right.
We need to know they what is important for them, but they probably will answer everything kazumi.
C
Yeah, maybe yeah, maybe a better way to ask that is to rank them.
Yeah.
A
Yeah I was just thinking I'm you checking for that.
That is a possible eun-suh, a monkey or maybe that is possible.
So a monkey ranking.
C
Yeah yeah I'm sure there's a way you can do it.
You know he the MP, put a number next to each one or something.
Okay,.
A
Yeah I mean ranking is that yeah and this is needed to classify your weeks clearance, yeah, okay and this one I think we need well.
You know what project so.
C
I think we're gonna take a contributing part out because we're any interesting people, okay,.
A
And this one we need, let me know that and how do you identify yourself, yeah?
So, okay?
So now we have how many question we try to still have 10 yeah I would remove.
C
Most of q1 the question one I think I think.
Essentially what we're saying and again this is suggestion: I'm not mandating anything but I'm good.
We're only targeting people who use cloud storage and.
A
Ok, so we don't really need this, they don't just make it answer it about.
We assume that they are using it.
C
Well, I, don't know what other people think if we said something along the lines of we're only interested in your answers here.
If you use cloud native storage, so you know if you're implicitly, if you're a storage vendor and you use stuff, then with you as a user, not as a vendor, and if your project distributors same thing and if you're a cloud to buy the same thing and all of the yeah same your project.
So basically.
A
You up so basically, you will just speed this one category.
Basically exactly okay, yeah, it's fine yeah, we're just saying that we are talking in cloud native 30 user, yeah yeah.
They can steal the vendor.
They can still be a user in there like that development, Lima, even right.
C
But we're any interested in them as their capacity and the user capacity.
Doesn't you, sir okay.
A
Yeah I'm, fine, yeah, okay, so now so now we have dramatically cut it down now, so we only have.
A
Five: six: seven, eight nine.
A
Ten eleven yeah I think that's good.
D
For the biggest pain points they have around using data storage.
A
We'll be, there can be the optional partner with me, yeah.
C
It's actually very important, so if we can make it simple to answer and not optional and I'd, be in favor of that, because I think this is, you know one of the main things we want.
My is okay.
What do you not?
What like about cloud native storage, so I, don't know to what extent we can make that a multiple choice with another category yeah.
So what do.
A
You say my heart to heart, you install or how hard to lady a user and discharge it you still have to deploy to somehow.
So you are assuming they are using cloud storage.
Then.
A
Failure is something like some failure.
Happended is this a tie to the it's a it?
This is that you tied to this fine small, see yeah like the attribute question, but this is a more abstract and then that one is more concrete.
A
So, okay, so when you give some choices right so then they can easier for them to answer.
So what are the things that you don't like about is hard hard to deploy a hard to manage hard a lot.
They don't have a solution to you.
C
Think I keep interrupting somebody.
Somebody trying to talk in the background did I interrupt you.
D
Again, kind of putting it next to this q5 made sense so.
A
You just leave it as a plank just let them answer world do we want to.
We can demonize just.
C
Adding two things to number five, so one is cost and one is ease of use.
You.
C
Exactly okay and then use exactly the same list for your next rank points.
Question.
Oh.
A
That's a good idea: okay, I think that's a good idea, yeah yeah!
So basically they cannot achieve.
They cannot achieve this.
So yeah, it's kind of here, but I think what I have is probably a little bit more thing.
Could you read?
It said: that's basically what that means you know.
Have you run into any problems trying to meet those requirements?
That's one.
A
So Ken yeah I can use this because you add a so as an example.
Yeah.
Maybe.
C
Again, I think your accident, you didn't cut the ease of use.
You didn't copy the ease of use item to the bottom of the second list.
C
This is also a ranking question so like if any of these are a pair one of the most problematic copies for you.
C
And I think don't know it doesn't apply.
A
Well, yeah, but they have this one in medieval code to rank.
Is they killed answer more than just one?
One thing.
C
Yeah terrible point we haven't got on the list, they can write it in there and say this is.
A
Other comments on this looks final.
A
Without trial questions, this way, I.
C
Think we've done very well if we can, if we can narrow down to twelve useful questions like this I think that's something people can answer.
Okay, it looks like they're useful questions.
Mm-Hmm, okay,.
A
So I'll move some of those to you, the optional, you know, that's depend, you know.
If they want you, then they can, but they can skip them.
Yeah.
A
Yeah, okay, okay, then so we're okay with the Tsarina Queenan.
Don't we have another item that he won't discuss right away, I'll be running out of time.
It's already end of them.
C
Yeah, how we engage with the end user, yeah.
C
Pretty straightforward thing: they have a thing and we can go there and we can ask panel of end users questions okay.
Then he tells that to the mailing list, it's pretty straightforward, I think we should do it.
Okay question is just win when we want to do it and I guess: okay, once we find lights, maybe in a few weeks time, once we finalize this questionnaire, we can maybe use the other opportunity to one what users at the questionnaire and maybe even discuss some of these questions.
You know asking these specific questions and okay.
A
I thought I thought that Alex also has a concern that I think he said he talked to Cheryl and she was saying then, maybe just to meet some representatives from the vendor side or something not, but not not like everyone on the list showing that he was saying something like that.
A
He want you to help make a decision over there, but we can talk about that later.
I mean first first to finalize the question there yeah, let maybe say that.
C
We can chat with Alex, you know cool okay,.
A
All right thanks everyone, so I will modify this and then you can send to the sender to the mailing list for more feedback sounds.
F
Great for putting it together, okay.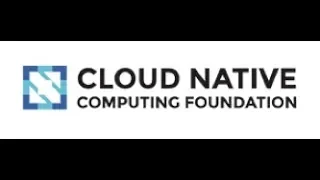 ►
Description
Join us for Kubernetes Forums Seoul, Sydney, Bengaluru and Delhi - learn more at kubecon.io

Don't miss KubeCon + CloudNativeCon 2020 events in Amsterdam March 30 - April 2, Shanghai July 28-30 and Boston November 17-20! Learn more at kubecon.io. The conference features presentations from developers and end users of Kubernetes, Prometheus, Envoy, and all of the other CNCF-hosted projects