A
Good morning, we'll give folks a few more minutes to come on.
A
Excellent uh richie, I'm pretty sure your mic actually works.
Give me like speak to me.
A
Okay, perfect yeah, you were a little quiet, but that's fine, just checking that was all okay.
B
I can up the volume for for my microphone if you want to no, it's not okay,.
A
No need no need.
You were fine, um it was a moment of like hmm maybe maybe things aren't working this morning.
Who knows?
Okay,.
B
Yeah assume and it's like they- they deliberately tried to break it as much as they can.
A
Yes, welcome to this this um tuesday.
That feels like a monday.
All of that, yes,.
B
You gave me the three rounds of capture I had to go through even thrones, so I'm locked in too soon.
Yes,.
A
I know we've got some folks that won't be joining us this morning, but I'll give folks, uh probably another minute or so, and we'll get.
A
Okay, I have four after um on mine and I'm not seeing too many people come on in. So I'm going to kick us off richie unless you've got any objections and want to wait longer, because you are speaker today.
A
You're also muted, so I guess it's fine.
B
I'm fine, if you could just reload the slides once sorry.
A
Oh sure, okay, give me a second, then fine.
B
The running joke of these calls, but every.
A
Time, every single time, yeah.
No, it's fine.
B
No, it's usually I don't, but this time I literally stopped typing, while already on this call busy day.
B
But I'm done so, you can reload.
A
All right go ahead and get started then um good morning.
Welcome all of you, a normal anti-trust policy notice, meeting logistics- you are here, you have made it to this meeting or you're watching on the recording later, which is also fine.
um This will be updated over in the toc public working doc.
All as well, and our agenda today is um which is going to be talking about open explainer.
A
So um take questions as well, and uh one note this is our last um meeting with the some of our toc members, so big thanks to matt klein who's here with us today and yeah.
A
Thank you for your work, so richie I'll hand off to you.
B
All right, thank you, and also we have steve flanders here. So I, uh if, if I get anything wrong on the open, telemetry side, that's perfect, because you can fact check me like immediately. That's that's really good and I mean so um yeah. If you could go one forward, please so the um I was asked by. I think it was listed list initially um to to give a quick overview of what all the open things are, um and that's what I'm aiming to do uh feel free to interrupt at any time.
B
um There might be mistakes.
uh Christus was done uh not at leisure, uh those slides, um so there might be dragons and something wrong, and if anything is weird or if you have any questions or anything feel free to just interrupt or to just write it down and ask at the end, both is fine.
um Yeah super short history of all that naming confusion because we have so many opens here.
um As is usual with buzzwords and open, is a buzzword.
By now it gets used a lot.
B
You saw this initially with open source, then open standards, you see it outside of cncf as well with, for example, openstack and opentsdb, and there are many many many many many more examples of this which doesn't lead to less confusion.
Let's suppose like this, especially if the similar terms are used in pretty much similar fields.
B
um Yeah so open metrics is standardizing the prometheus wire forward and evolving the prometheus wire format uh open service machine yeah.
It's like it's endless um at some point.
It's probably makes like, but you always have this.
The pendulum swings, eternal death take briefs.
It goes back and forth.
We will have more unique names again and then we have more descriptive names again and then it goes back and forth.
B
So yeah um openmetrics is focused on the prometheus wire format and evolving.
That open tracing was focused on standardizing code interfaces, api interfaces and such of various tracing libraries with indie cloud native space in the wider cloud native space, open census, was about open sourcing census, which is google internal, and you can think of this roughly as similar to how borg is the closed.
B
Google version of what is now kubernetes in the open and how borgmon is the closed version of what is now prometheus in the open and how you can argue that that monarch is in part um what stackdriver is not in the open ended, but at least as an offering to to to the outside world, and that's not fully correct census or open senses, is an effort to to bring or was an effort to bring the census library set into into the open and open telemetry in turn.
B
Is a merger of open tracing and open sensors next slide?
Please.
B
So going a little bit in in in depth on on the open metrics side back when cncf was pretty new, um there was a large political problem around anything, supporting anything called bridges like massive, except for influx data.
B
At some point, everyone was trying really really hard to stay away from supporting anything which had the promises name in it, which is part of why dan and chris who's also here um asked prometheus team to standardize um the wire format outside of the prometheus team to um to just have an independent standard with an independent name, where you have a thing which you can support without having to to carry that prometheus name which, obviously, if you, if you want to have a competing project or even sell a competing product, can be harmful to your marketing efforts.
B
Of course, you basically have to admit that you're supporting something which someone else came up with, which is never nice.
um That's not a technical concern to be clear.
Yet it is a concern which needs to be taken seriously myself.
I needed an ietf rfc course.
I was still working at an isp and the the language in which you speak to network vendors is rfcs and you slip that one rfc into a tender and all of a sudden.
They are required by contract to support that thing.
B
um So that was the intention there and how the open name came.
uh Chris convinced me that openmetrics is the name course I wanted to have epimeters, but as a brother to open to prometheus and such but yeah we ended up with openmetrics instead, which is fine.
I guess next slide.
Please.
B
Openmetrics is invoice and will remain 100 focused on the prom core thanos ecosystem, so it's basically aligned with what prometheus, cortex, thanos and also kubernetes instrumentation do and want, and it's more of a follow or a coordination and not so much a trailblazing where openmetrics defines where prometheus needs to go.
It's the other way around.
The one notable exception is exemplars, which we on the openmetrics site took and put into into open metrics and as such.
For me, this cortex thanos um took over funnily enough.
B
That is a direct result of open, metrics and open senses.
Talking back, and I think it was 2017 about potentially merging, and that was one of the highlight features which which made clear sense.
So we took that over into openmetrics, even though we never merged or anything openmetrics is pretty opinionated about the happy path and is doing this unix thing of do one thing and do it well.
B
Stable, really happened last year end of year last year, currently, client goaling course that is relevant to cncf.
um Is the 29th most used go library on github.
B
It has openmetric support since roughly 2018 2019, depending on on when you say it was supported and full support is within this quarter.
B
There were quite some concerns about the openness of openmetrics, which I get, and I don't believe in in not talking about stuff.
So here it is um oh yeah, too much context.
Sorry that is flipped was in our heads and even people who only had a short absence of of or from the cause found it impossible to re-on-board themselves, because we had so much context in our head and we're not making enough progress with writing this down, which is obviously on us.
B
But at that point we were four people uh doing this on the side so yeah, it is what it is.
B
We thought we would be quicker, writing it down and then helping people on board from that uh which didn't work out in the end, as you probably noticed, uh the other thing which didn't help is that 2019 was absolute hell for myself, um with yeah, run out depression, acute also, loss of hearing everything- that's better now, but still it's part of that story and part of why why we weren't able to do it as quickly and as openly as as we intended and also there were some attempts to try and take open, metrics away from prometheus, something which took quite some energy to just not not fight but still reject or to to make sure we kept the focus on prometheus um and honestly, we overshot in protecting this um alina, and such we talked about this in the past- also know more context of this.
B
It's it is what it is next slide, please open to open, telemetry and steve feel more than welcome to to interject at any point um or to just take completely over, because that's that's just me talking about someone else.
B
So open telemetry is intended largely as a data pipeline set of libraries.
What have you for the three pillars?
Metrics locks and traces, with some other things for like errors and such but those are.
This is the main focus here we are focusing on the metric side quest.
That is the direct comparison.
B
um There is a open, telemetry native metrics format, which is called otlp.
B
There have been many recent meetings between the prometheus cortex thanos kubernetes instrumentation groups and also open telemetry to to try and hammer out where to go from here and how to increase uh how to increase cooperation as much as we can the last meeting just to just to show, because that is a nice number to show how how how committed on the prometheus side we are.
B
um The last meeting was last friday that was five hours uh in the night for emea, most of prometheus team are anemia, and yet most of prometheus team showed up and stayed till the end. At least a few of us myself included um during that- and I found that very good and very very positive- um that open telemetry reiterated their their commitment.
B
Prometheus, which makes sense within cncf- I guess yet, no king making and such so still it makes sense for them to be able to experiment with otlp and and do things outside of this. Obviously, um we still have basically the the same uh technical input in combat in cockpit.
B
You know the word you can read it.
I can't speak it.
Sorry um between the different projects, um the most uh the strongest ones, would be that the histograms are flipped and it's mathematically impossible to have to to convert from open telemetry um histograms into prometheus, compatible uh histograms.
As of right now, um there's a host centric model, which is not bad from open, metrics and prometheus point of view.
Course we can take whatever data, yet it might prove cumbersome with with like serverless and such.
B
So that is one of the things which is on the agenda um and there is like more data forwards which need to be recast, blah blah blah blah blah, and one thing which was raised by kubernetes is I wasn't aware of this beforehand that kubernetes has a hard requirement on in process metric endpoints, which currently is not something which open telemetry can provide.
So it cannot be a drop in replacement.
B
What was stated from open, telemetry site during the last call is that um something stable sorry, um I I forgot a word that the plan on open telemetry side is to have something usable specific, whatever stable enough to to to really drop in at the latest by end of year this year, um yeah next slide, please.
B
This is now coming to an ask from both open telemetry and chris and prometheus team also talked about this recently.
B
There are many interpretations of what compatible actually means, and we identified quite a few like, for example, on on the api level.
How do I talk to the libraries in the code?
Can I just replace it?
Would I need a wrapper things like, for example, in process things like the wire formats things like the underlying data formats.
B
There are many different ways to to to define compatible as it were and why we do have quite some technical guidelines and such and why we have all the reference documentation which, for example, datadog used to re-implement open metrics on their end, we don't have something where you can self-certify or certify uh like as a service like julius, did it for prom cal, which most of you will know about, but this is a focus area for this year for prometheus, not just on on the levels which are important to to open, telemetry or just, but also on other levels like, for example, how to get data out and such remotely right, probably blah blah to to enable this to be more of an independent ecosystem where people can just test against canonical test suites.
B
Instead of having to ask us or or look at the reference code, all the time, that's it.
I think.
Yes, it is so questions corrections.
Probably, let's start with corrections.
First.
B
Nothing cool, okay, um so yeah questions, discussion, whatever.
E
uh Rishi, thank you for the presentation. uh I guess I have a. I have a little question about the about the name uh open, so we have it in in in so many in so many projects and um uh katie just mentioned in the slack uh that there's also open service mesh, um there's no trademark on this name right and uh we'll probably continue having projects with this name.
E
So I wonder what would be the best way we we're going to share this presentation with um with whoever was on the call and uh and others, but what would be the best way to to put it maybe up in writing or put it somewhere on the website for others to reference and to understand like if I'm a project and I'm picking a name like I probably wouldn't want to pick open as there are so many projects having it?
I want to avoid the confusion.
B
That's that's part of why I I wanted to have a unique name, not a descriptive one, but um we are where we are, and I I don't have complaints um I'm on the derby and trademark team, which is why I have quite some context on how u.s trademark works.
But please anyone correct me because I'm not a lawyer in particular, not a trademark lawyer by having an establishing prior use.
You can use this when you register a trademark even late at the latest stage, so we don't have to register it right now.
B
You can register it later as per cncf policies.
um Sandbox projects do not get a registered trademark.
That happens upon graduation.
B
We did have discussions with cncf about uh pulling uh about pulling the trademark razor's registration for open matrix earlier than graduation, for the simple reason that there is so much movement around the whole project and so much use of the name already as as shown in the end user radar and such where right fifth place. I think, um like it is already a household name or it is already an active use.
B
um In the end, it was decided that that we should wait for graduation before we get um before we go the way of um of grabbing the trademark, um but yeah from from my perspective, as the project assigns all rights to cncf.
B
um The only entity which has any right to the name is is cncf.
We have chris here so.
C
Yeah, no, that sounds about right richie.
um You know.
C
Have definitely rights to to the name if we so wish to pursue it, but I think in the case of open metrics um and any kind of spec project like that is understanding the difference between the uh actual name of the project and potentially any kind of conformance mark down down the line that you may want to have.
So this is kind of the way to think about.
This is there's a difference between kubernetes and then kubernetes certified.
Those are two different marks that we have uh registered for different purposes.
B
And just to be clear, there is already a test suite for openmetrics.
The intent is to use precisely that to have a open, metrics, compatible or open metrics native or open metrics certified or open metrics, whatever um that's still in the air, but that's also something which will be done within this year.
Obviously, because, um with with all with all the actors entering this space, it sadly has been shown that we need to be a little bit more more self-asserted.
B
It's a good problem to have, but still it is something which we need to solve, um that we need to that. We need to be a little bit more uh yeah.
B
Native metrics, no way honestly, we did consider renaming course.
There were too many opens, but if you look at the amount of of references to the name, it's way too late by now um the last nail in the coffin for any rename was was the end user server, um because there's no way we can rename this now like absolutely not.
D
Richard have a question, so you uh have the open tracing project in incubation now and then open telemetry is um in sandbox, but uh open telemetry includes uh open tracing.
D
Is there any plan to face out maybe open tracing and make that uh open, telemetry.
B
I think I know the answer is perfect.
F
Happy answer that one so yeah that was announced as part of open symmetry being formed, so you should think of open symmetry as the next major version of both open tracing and open census. So, yes, the goal is that open, telemetry will move into incubation and open tracing will eventually kind of phase out, so that is actively underway right now the community is working on taking the best of both open tracing and open census and merging it together, uh and we're very close in regards to that and then there'll be further announcements about long-term viability.
F
uh We also announced that there will be deprecation backwards.
Compatibility support so there'll be at least two years where you can continue using either open tracing or open census, and there will be a backwards compatible shim available in open telemetry.
For you.
B
And amy, could you stop screen sharing, so we see more faces?
B
Anyone else any more questions now is the time.
B
Yeah uh just two pieces of information, a um the standardization effort within itf is ongoing.
I will be uh talking during the itf meeting in march.
I think um about the whole thing.
It's already been submitted, blah blah blah as part of the id process.
um The other thing for future work uh for openmetrics, one of the highlight features will be the new um high cardinal or high resolution.
B
Histograms, which is currently being worked on within prometheus, uh will then be talked about between prometheus cortex and instrumentation and then basically specified in open metrics again this will be trailing more trailblazing, but this is the next major thing for just to see the trajectory if it's relevant.
It probably wasn't for this one, sorry but yeah whatever now.
You know.
A
Okay, all right um one note: um our next meeting uh is a closed meeting to review the sandbox um applications. So if folks want to be able to apply for sandbox, this would be the week and that's pretty much it any other comments, questions things we need to cover today.
A
All right, then, I will let everyone go good to see.
Y'all.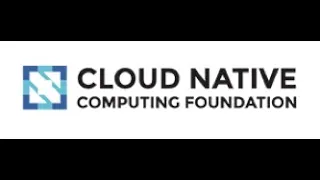 ►
Description
CNCF TOC Meeting 2021-01-19