A
Good morning, hello, excellent, we can hear everyone.
This is all good.
This is our last meeting I believe of the year.
If only were the last meeting of everything I ever have to do.
Oh good!
A
No, no, not quite just just like.
A
Our agenda today is mostly driven by being able to actually have some process conversations, so productive.
A
I will check to see if we have quorum.
If we do not have quorum, I am perfectly willing to be able to call a vote by email, so yeah, let's give people a couple more minutes.
Oh absolutely,.
F
Liz I'm so glad you could make it I didn't know that you were gonna, be at this meeting.
Yeah I'm here, I.
G
Honestly, my I've been killing the planet with my terrible.
F
Yeah, my I lose my medallion status on Delta and I'm really happy about it.
um I'm gonna be gold.
This year this next year, instead of platinum I, was like this.
A
Regular, the joke about the airline status is the gamification of poor life choices.
Yeah.
Absolutely!
Oh.
A
Wait for a few more folks come on in hey.
E
Joe, hey guys, it's Jeff.
G
Everyone else we're I'm, not naming individually yeah.
F
Start from the top left ray Andy cloud me, the computing foundation.
A
Some people are turning on their video, it's fun, yeah.
F
Also 29 people on a holiday week- that's pretty pretty late.
This.
H
This a holiday week, I, don't consider this a holiday week well, I.
H
Holidays, I'm I apologize.
K
To say it's a holiday, we can think about it.
I.
F
Started after food kind like after the day after coop kind to like January 3rd, like it's my holiday, like.
H
Hanukkah begins the 22nd, so that's Sunday yet so this is not a holiday week.
You all need to get back to work.
A
Joe.
Thank you for that great thread over on Twitter, oh yeah,.
L
No I mean alexis is like hey.
We should like not like yeah.
We should and.
A
Then we did yes, good team.
Yes, after you.
G
All right should we get started.
G
Today, all right do you have any slides?
Are we just working from the document we.
A
Do have slides today, but they're at they're, more or less.
Let me make sure that I've got those up and running here.
A
Okay, I think we're having trouble getting slides shared this morning, but so we can just roll from the document and if we were able to get that up and running also fair I will post links over into here.
But realistically so I.
Don't that important.
Today the big thing is kicking off with like our process agendas, so yeah.
G
Okay, so I think the first thing was an current vote.
Update I think it Alko just got enough votes.
So that's three.
A
So tough graduation is, and we've we've hit the enough votes on that one signet work is still only one binding vote away from my last review in here.
So if anyone hasn't voted that intends to please do so, that was all great.
G
So, congratulations, Falco!
Congratulations!
Tough!
Almost congratulations!
Signet worth getting there getting there!
Alright!
So the next thing we had and so we've been doing some work on the flowchart for.
G
Like how pros how projects get accepted I Michelle, did you get a chance to make any yeah I.
F
Did update I can't have this conversation real, quick before I went in and actually created.
This flowchart I basically updated the pull request earlier, with some kind of like a rethinking of how we have the process of accepting projects, and so I can walk us through that.
If you want, if that makes no sense yeah.
That sounds good.
F
If I share my screen a Mary okay.
Thank you.
F
Okay, can we all see you.
F
Great awesome, thank you, so so I split up the process in two phases, since sometimes we think about like so the problems I'm kind of trying to solve for with these stages and phases is, is one being like.
You know, there's some historical triaging that Kris and Amy have done for us.
So we wanted to kind of take that responsibility as a TOC and making marks Karen.
We have in the past kind of treated in projects that have been more involved a little bit different than projects that have not been involved.
F
Like we've said, oh, come to a TOC presentation or no go to a sick presentation, so I kind of wanted to streamline this process and think about tracking, and you know what what the inputs and outputs of each each phase in each stage are so just kind of like as a short overview, a lot of the first phase that we're thinking is.
We have a like an initial phase.
This is any project that wants to be part of CN.
F
Cf should go through the process of opening on time and issue on the CNCs repo and then the TFC repo, and this issue would have like, would contain a filling, a filled out version of like a lightweight issue template. So there would be a two paragraph max description of the project and by the way, a lot of this is already in the proposals, so I'm just taking out kind of the same thing. So you can copy and paste that over to the informal proposal when that part of the process comes through.
F
So this template would have just a short description of the project, really an elevator pitch of the problem that you're trying to solve a little bit of the history like how this project came to be a statement on alignment with CF.
Why this project wants to be part of a scene and.
F
Preferred project level is if they have a preference.
A lot of people don't understand what sandbox is.
What incubating is what graduation is and that's?
Okay, they don't have to be experts on the CNC X process to kind of come up.
A poster project will will educate that through that through the process, so the second phase is the triage phase.
So this is we've discussed in the last private TOC meeting we actually volunteered to be on call.
This was Brendan Birds proposal.
F
So if we hate doing this, we're gonna just get inflamed okay, but remember cuz.
We would have like kind of an on-call system, so there would be one TOC maintainer on call that be responsible for checking the issues and triaging.
So if this project is a good fit for the CTF we'd be like great: let's pass this off to the sake.
If it's not, then they would probably discuss with the TOC.
F
It's you know, being on reservations, come up with a statement and a justification of why it doesn't fit in the seams yeah and respond on that issue and close out the closeout thought process.
I see that there's a comment in the comment section or zoom, but I'm not gonna check in until the end.
So if you have an introduction, just feel free to say it, okay and then, if so so, then it goes to say so what does that mean right?
So we may say: hey this might be the TOC member may say hey.
F
We think this is the sandbox public Roger.
Can you go check it out or this is man cube a team level project go check it out or we don't know.
Let's just give us your recommendation.
This is where the initial presentation happens.
So if they get a yes in the triage base, then you know wheel as a TOC member will tag the relevant sig and the sig cares and then we'll request a recommendation.
So the project will go.
F
Do a presentation, they'll open a pull request with a proposal the sig will do some due diligence and conditional.
You know question answering all that kind of stuff TOC members can join.
This will all be recorded and documented, and so what comes out of this phase is a recommendation.
Template and the recommendation template is what the state fills out for the TOC.
So the sake says hey.
We think this is a project.
What this project is good or you know not great for the scenes.
F
Yeah they'll include a justification, any recommended project level and any concerns they have that we should keep track of and that's where the TOC comes in.
So if it's a sandbox level we'll go, look for the you know three sponsors all public, all in the issue, I'm not excusing in the pull request.
F
We can watch as TOC members watch the recording of the project presentation and you can also request for the project to come to a TOC meeting.
We will have already watched the recording and that's a chance for us to kind of do some any any more due diligence, any more question answering sessions and all that and so incubating.
Okay to.
A
Make sure that I'm following this, the part of this is that a a project coming to present pre records a presentation rather than doing it with everybody here, yeah cool.
F
Records and the recording is in the state presentation.
Okay, there is a presentation, yeah and I think this is Amy inspired by you actually, because you had mentioned something about, you know getting stuff pre-recorded.
So I was thinking about what you had mentioned when when I was I.
A
Like the idea of being able to have one and then being able to have that kind of combine out for everybody else, that's good yeah.
F
Yeah and so, and so if oh yeah you're fine, um so if it's an incubating project the TSE can find through sponsors at that point, while also doing the due diligence and user interviews in conjunction with the state chairs and what comes out of that and I.
Don't think.
I may not have put this specific thing, but what comes out of that is the due diligence document and the vote is the output of that phase.
So that's a high level of what's going on here.
F
I would love any comments, thoughts in the pull requests or now or it was all handy talk to you any questions.
G
Or comments from anyone I.
J
Had two very brief ones as Quinton here, the one is I.
Think this in general is a great process.
I think it's excellent to minor reservations.
I had one one is having a single TOC member potentially like veto.
J
This thing early on in the process seems like it might be somewhat contentious, I think it's potentially okay, but but that you know that makes me slightly uneasy and particularly if they do it without involving the same who might have, you know, formed a sort of strategy around that space, and so that's that's one area where I think.
Maybe we need a little bit of refinement and the other question was around having three sponsors for sandbox versus two for the others.
J
I was wondering so one of the things that has held that projects in the past has actually been just getting enough attention to to get to sponsors and I.
Think getting a third one engaged and able to look closely at the project is absolutely as the process done: I'm not sure how much value it adds.
So those are my two comments.
G
I was just gonna say the thing about three sponsors for sandbox is coming up next, so we can separate that out.
Okay, yeah.
F
But great great comment: I got ahead of myself, there I should probably put to three and then the single TOC a number process.
So I would love your comment on that on that pull request, so we can keep track of it.
But what we've thought about from the TOC side?
What we discussed is that there could be an appeals process.
So you could, you know, um have you could say?
Hey I want another TOC member to check this out.
You could appeal if you want to do that.
F
Another potential possibility is that we could, before the single TOC member, says no and has that justification.
I think that there could be a process that we have is the TOC which, which is like lazy consensus.
So we could kind of if I were the TOC triage or that week and I didn't think that a project was a good fit.
I could say: I could email the TOC mailing list and say: hey I, don't think this.
This is early to be private.
F
Mailing list I'm not really sure if it should be in public or private, but I could email the TOC and say hey I, don't think this is a good fit.
This is my reasoning.
Do you all agree with me or are there any disagreements and we could kind of discuss it in the back end?
That's where I went in kind of made that public basing justification and recommendation.
F
So those are two thoughts off the bat but quicken.
If you could just throw that on the floor, cause I can respond there too, and we can discuss yeah.
J
I think that sounds like a great way of addressing it.
I think it's the no it's the no outcome.
That's that's potentially problematic.
The yes outcome is fine, because the you know the CG and the and the TOC have a you know late later opportunity to change the yes provision well into a No.
It's the no option that doesn't have a you know, fullback plan, but what you skip stuff makes no sense.
H
Okay, yeah I mean a couple other points there, Quinton I think you know we also talked about having some advisory about sort of projects resubmitting and like when and and and how that comes into play.
um One of the things we're optimizing for here is you know my I joked that sometimes the talking to the TOC feels a little bit like talking to a VC.
Nobody ever says no right.
H
There's this soft, no of like just no answer and so I think one of the things that I would love to see is is even if it's you know some difficult conversations.
Have those conversations versus leaving people hanging, yeah, I, agree.
F
I just wanted to address a comment on the pull request.
I think Sarah made this comment: um is the recommendation template the same message of due diligence, template I in my process?
I, don't I, don't think so.
I think the recommendation template is more lightweight.
It's more of a reflection of the conversation that happened in mistake and less of a you know super deep dive into the technical details.
F
The due diligence would happen in the TOC action phase, so this is.
This is a great question, because this is something that I was a little bit.
I wanted to discuss a little more so when the TOC gets a recommendation back from the say, I think at that point.
So this is what we need to clarify.
Do we get is if the recommendation is incubating.
Do we get two sponsors for that incubating project?
F
First, before we do the diligence to due diligence so that they can help the safe with due diligence or do we do the due diligence before finding the two sponsors and I think it should be?
Thus, it comes back with a recommendation.
The TOC finds the necessary sponsors and then those sponsors are responsible for coordinating with the same on the actual user interviews and due diligence document.
So it's after, if it's in that fourth phase, okay well I, think make sense.
M
It could make sense, I think that I want to just kind of talk about the fact that we'll want to you know amongst our membership, have different people participate in kind of looking into the project and participating in the recommendation phase, and so I had assumed that we would say: okay fill out this due diligence template and that that would be the mechanism by which we would evaluate the recommendation internally.
M
So we would something like maybe there's a lesser like some subset of the due diligence template like it like I, don't want to have like all of these different templates that yeah absolutely like some I guess, I'd be interested in what subset of the questions in the due diligence template that you would want us to consider right.
There may be aspects of it that are really more either they're, just more of a deep dive or they're, more kind of TOC things.
M
I haven't done it recently, but like that I think that would be really helpful to be like okay, we're gonna.
Do this quicker thing?
What are those questions?
Yeah I.
F
Agree with you, 100%, even with the initial phase like the template, they're like those are really things that you can that's a subset of the actual project proposal and so the recommendation.
It makes a lot of sense for us to just make sure that the recommendation template is a subset of the TOC.
F
The TOC excusing the technical tool due diligence document, so I can take it as an action item to go.
Look at what subset.
But what exactly that would look like and then respond to your comment on, though, with us yeah.
G
I was thinking that the the state would be like a first pass on the due diligence, but whether that means a subset of the questions, maybe there's some part of the due diligence template that we leave I.
Don't.
M
Know yeah, and it could also be like we do a draft due diligence template so yeah.
If you look at the l-sit reach great to just have some guidance about.
Is that a subset?
Is that a draft of is that it just a short or well yeah, I guess also.
G
You know if the sea starts to lean towards a no.
They didn't necessarily have to go through all of the work to do all of the due diligence.
You know they might come back where the recommend it.
You know, we've we've unearthed concern.
M
That, like basically, what I had thought about in the flowchart which I've seen work before, although I can't think of the reference, which is this idea, that the sig would have to have a champion to the TOC that if we can't find a champion, that would be maybe a soft way of saying: hey.
No one in the sig is willing to champion this project and they have not made a compelling case for membership in the TOC.
Here are notes right, so it would be more like and then the toc-toc membership could be like.
M
Well, you know, I, don't know.
What's up with that, sig I'm gonna champion it right.
So the idea being that before we have the official vote and the sponsorship we need somebody.
Maybe it's initially a TOC mm, a sig member.
Typically right, it would be.
You know, typically a sig chair, but it could be delegated.
Who is really going to be like I have thought through this project they are great fit for the COC I'm gonna be the point of contact from the sig to say this is a great project right.
M
I'm gonna help it through the process and then, if no one from the sig is willing to do that, that's in sign, but it could be a sign that the city's overwhelmed or some other reason right and the TOC could disagree. And then someone from the TOC could say: I'm gonna champion this project.
F
An idea yeah that's something to definitely consider I hadn't thought about that and I'd really like the champion idea.
um I really want to sit on that a little bit.
That's okay, yeah, just I!
Do I think this is safe approach.
Thank You Michelle for working on this.
Thank you so I'm, just iterating on Sarah's version and Brendan's version.
This is not from scratch, but we'll get there yeah yeah.
It's got any questions or points on this.
One I think.
M
Sarah had something so I'm just curious, I.
The flow chart.
I love this, um like the simplicity, in a positive way of the four phases and naming those and I think that the flowchart could be greatly simplified.
With this structure and I'm just curious about and I think some of these could be and I think we lost you on some of the sorry my audio is, it seems fine, but zoom keeps telling me it's worried about me.
Can you hear me?
Yes, we can hear you know.
M
I noticed that informally, when there's when the 20 OC members are less familiar with a project, or this has come up in cig meetings as well.
When we're less familiar with the project, we'll say: oh, it's a project, this other CN, CF project seems related.
How are you the same difference right and instead of it that being a back and forth just set as an expectation from the outset that the project would go find other related projects in the CNC F and you know at least see like?
M
Are we gonna use you or you're gonna use us?
Are we just you, know overlapping and do that like just set the expectation that we we are going to come back and ask some questions if they don't say it, so they should just proactively.
M
Look at that, because I find that there's like this long, slow thing where projects that are new to the CN CF are kind of like what do I do while I wait for an answer and the truth is the projects that are part of the CSA or, like our part of the community, are already doing the things that will make them more successful.
But the new people new to the community, don't know what those things are.
So I just wanted to ask what people thought of that kind of encouragement to engage yeah.
F
That's um I think that that's a really good point.
Do we already have a question: I can't think of I filled out a few proposals, but I can't think of a question that specifically say it states like how are you related to other projects and where, where do you fit into the landscape like a competitive analysis, but it would be nice to I.
Think put that in to, in my opinion, put that into the project proposal which would get open at the same time as the project presentation, so that they can go.
Look at that.
N
For what it's worth, the in a storage thing we put together this this template, which I've shared with Liz's documents that she was putting together just now, and we cover things like you know, adoption, but also the ecosystem like what what other projects there's this project interact with and does the project require any specific versions of things and there's those projects similar to other CN CF projects.
There's no sort of questions so I mean I.
N
Think what we're discussing here, though, is how much, how much information do we collect at this initial phase versus what we collect and we're actually reviewing in the sig right, I'm, not sure what the right answer is.
I think there probably should be like a handful of questions that that the talk person, who's kind of on call, should have access to if they're trying to make it an informed decision and I think it will also be beneficial.
N
That sort of all the projects have a common five or ten questions or whatever else a day that they answer when they're submitting to to that's talked person, that's making that initial call, because otherwise we kind of then get into their into the realm, where we have the sort of shifting goalposts issue that we've had in the past.
I.
G
Just posted a link to the project proposal process because I had a recollection we had out of it.
We have got comparison with similar projects, including what differentiates this project as one of the questions in the project proposal requirements.
K
I, don't know whether we want to have it in that initial set of questions or not.
F
So I think um perhaps I can I want to keep that heart, really small.
For now anything we should come back in a few months and revisit it and ask the TOC members like in the triage phase.
Did you come back and if the answer is yes, then you can just hop in or we can no it doesn't.
It doesn't matter to me I.
G
Think this is really great progress.
Let's table it to come back to it again in the new year.
Even more awesome progress, great.
F
Thank you.
Yes, thank you in the meantime, if anybody has any questions or concerns feel free to throw it on that thread, I'll keep track of it and the next action item.
For me, it's gonna be just building all these templates, so we have an idea of what the question should be exactly.
G
All right, if I recall the next item on the agenda, it was about this idea of increasing the number of sponsors from 2 to 3 for sandbox projects, so just to remind everyone right now, the only criteria for becoming a sandbox project is sponsorship by two toc members.
G
As of the next election is coming up very soon, we're going to have nine in sorry 11 instead of 9 toc members.
So the proposal here is that we should change that minimum that sponsorship bar for sandbox from 2 to 3 and I, think the strong argument for why we should do.
G
This is the theory it's only a theoretical concern, but nevertheless something we should be conscious of that right now you could have two toc members from the same organization and if they wanted to put one of their organizations projects into the cncs, there is nothing to stop that, but with 3 there would have to be buying from someone else.
I don't think.
We've had any cases anything like that, but it seems like a good thing to make sure you know gee.
If you can't get sponsorship from 3 toc members.
G
Should the project really be that I think.
H
Also, the thinking was just to align the number of sponsors.
You know proportionally with the number of members on the toc.
True.
M
Sponsor ship, how to roll this might be a more informal but I thought the sponsors were like had some also kind of obligation to the project that, if a project needed to find its way in the CNC f, that the sponsors would be there for them right that it was like kind of that type of relationship and I made of maybe I read that somewhere.
Maybe it was discussed I, don't recall so I'm curious.
What the role of like do you is.
M
It was I correct in assuming that there's some kind of ongoing role of this sponsorship, or is it merely just like sponsor it through the voting process?
I think.
G
There might be a difference between formal and informal role, but the formal role is just through the sponsoring process.
To my understanding, in fact, we used to have a list of who the sponsors were, and you know they were people.
Who've been been on the TLC for many months, so we don't have any kind of process for updating that.
J
Yeah, I think I think that was a flaw actually Liz and I think the intention was that that sponsor and this predated the syncs and maybe the cigs- make that kind of redundant and things that cigs are responsible for looking after the project after it is, you know, brought into CN CF, but but at the time when it was initiated, the intention was that that the sponsors would be.
You know there to look after the project at the time and, yes, we fell down in that some of the you know.
J
Many of the TSE members replaced and nobody was kind of put in place to take it about their sponsorship goals.
J
Just one other comment on the on the three versus two things.
I think it's a very valid concern if, if a single company can put two TRC members, often and launches something I think that is problematic and I think we should distress that one concern is that you know getting two responses sufficiently engaged is difficult enough, getting three would be even more difficult, potentially and time-consuming.
J
So an alternative would be to say that the two sponsors have to be from different companies, but that might be another one, but it doesn't address Joe's Joe's comment that you know you want to.
You know somewhere around a third of the TOC members to be sponsors.
I guess is case licit kind of requirement.
There I.
H
Think you know the you know we have seen and I don't think we've seen this lately, where projects will what I would call sponsor shop where they would essentially go through and have a lot of one-on-one conversations with TOC members and and try and get people to say yes before, there's sort of any concerns were shared.
That type of thing, I think as a TLC we're doing better at communicating as we get in bound communications, but I.
Think at that three level.
You know, there's a definitely makes it harder to do something like that.
N
Would it make sense to to encourage at least one of the sponsors to be one of the liaisons for the relevant sig?
For that project like if it's a security project have a sit on the security talk liaison the sponsor.
G
Yeah, that's really interesting, I wonder if that needs to be formalized or whether that's so kind of likely to come out in the wash anyway.
Just because toc members, you have a particular interest in a particular area, are more likely to be than actual sponsors for project.
You know, I can definitely think of cases where you know, projects have come in and its really outside of my wheelhouse and I would not feel you know.
G
I might think it's a great project, but if it's not really something I know very much about, doesn't feel like the right thing to.
A
Be the sponsor there is a question in chat about making the binding the TOC from different organizations, meaning to sponsors you from the same Oregon just count as one I am trying to be able to think of a place where we would actually have that happen at the moment that is not possible, but possibly in the future, which is the same.
We do not have TSA members from the same organization.
Everyone here is from separate doors, no II do Michel and you're right.
Okay, you guys.
Thank you.
A bigger part.
A
Is that something we want to put into this.
G
Personally, I would rather keep it simple.
F
Yeah I just feel like, like people change companies like a lot in this space, so I don't know, that's just something to consider.
G
Let's separate out the question of whether sponsors should have a broader responsibility, because I think that is something we don't currently have so I think.
Maybe we separate that out.
But if we have that as separate points, do we have any reasons not to increase the.
O
Bar from two to three can.
C
You can ask a question here: do the sponsors have time for extra responsibility, especially as more projects are added, so do we want the sandbox projects to grow kind of like the Apache foundation has or do we want to keep them small and then do the sponsors have the time to put in for that extra responsibility?
Given the growth, that's wanted right, I.
G
Think that separately, you know, thinking about the responsibility being delegated to six I.
Think.
H
It's also worth recognizing that the set of service has offered his hand box projects is minimal, and so the amount of active time from the TOC to sandbox project should be relatively low.
That's you know when this you know for good reo when we move from from inception to sandbox.
The decision at that point was to try and make the sandbox process be less rigorous, more open, less services and more available as a landing ground.
You know a landing spaces.
H
So that's why you see places where the new TOC maintainer seat is not elected by sandbox members and when you go to the to the landscape, sandbox projects are not highlighted like incubating.
Graduate projects are yeah.
J
I think, even in the absence of additional services, Joe I think that there is I mean I, don't know personally, as a potential sponsor of a project.
I would certainly not want to put my name next to a project as a sponsor unless I had you know a certain amount of understanding of what the project was about and and make sure that I, you know, wasn't dragging my own name through the through the mud by it by sponsoring something which which turned out not to be a good idea.
J
So so, even that amount of effort, I think, was difficult to get.
You know to TOC members, especially for projects that may not be at all familiar with.
You know, for the household name stuff, it's it's pretty straightforward, but for the you know very early stuff that a lot of TRC members may have I've heard of before, and they might have to go and do a bunch of reading to figure out whether they think this is something I want to put their name to.
It was a pretty big hurdle for some of the projects.
J
I must say and I think it.
You know it further exacerbates the point you mentioned about this TRC sponsor shopping thing, where it's it's pretty difficult to get those two you're now three, and so you just go, and you know splatter gun all the TOC members and try and get them all excited about the project.
I.
F
Can see where you're coming from I think one of the things that we want to just consider is that in this process, even at the sandbox level, the presentation is happening.
You know to the sig and that a lot of the responsibility for setting the sandbox level project is now delegated to the to the sig, and we asked for a recommendation even at the sandbox level, so that was yeah.
F
I mean I, understand that the husband, an issue in the past and even I have encountered that it takes a lot of time to really understand something, and you know, ask the right: question: isn't read throughout the documentation and the proposal and all that, but now that that should be.
Some of that is a shared responsibility, and that's just something to consider.
G
I think, since we aren't actually Cora I, don't think we can do the right now. So we'll do the vote on email later, but I think this is a good and useful discussion.
G
Okay, all right, so the next thing I had was on the agenda was I drafted a proposal.
I've done this in a Google Doc, initially for a process for getting sandbox projects through an annual review again trying to keep this really lightweight but putting the responsibility really on to the project.
To say this is you know this is where we're at and just post the link I did send it round.
I think I!
Think I didn't send it round to the TSE.
This I haven't seen any comments on it.
G
Yet so maybe that means it's perfect or maybe it just needs interviews right, I.
G
Think what I'll say is if this tons of I want to move this into github fairly soon, so we can have.
You know open discussion in there if anybody thinks this is a terrible, terrible idea.
I yeah tell me before I didn't get help and please feel free to come in the dog I.
N
I really like the idea for what it's worth, what I was also thinking was that if, if we use a template to accept a project into the sandbox, then we can keep that templates updated.
So we can have kind of points in time as to how the project is advanced because and we can kind of use the diffs and github or whatever it's a show to show the changes over time to it.
N
So if you can kind of see, ok made, the adoption was low before and now it's high, and maybe you didn't interact before, but now it does and that sort of thing I.
G
Love that diffs idea that's great.
G
Okay, so maybe Michelle you and I should sort of think about how we could put this into a format that you could easily diff.
A
Next thatis board: we have.
G
Do you have this board I posted Lincoln, it's very hard to see those two links for various projects and project proposals.
This is the right one.
Yeah, yes, director, okay, okay, say I think actually the keynote one I should have to close that one.
A
Why we're doing this yeah.
A
So the longer intention here is to be able to make sure that we have a visible way for everyone to see what is in progress where and what needs to happen.
Next, yes,.
G
So just don't sing it actually on this board, can we add in something around when it's in the sick, yes, status, I?
Think if we can try and get the board to match, I mean I know this.
A
Is all iterative and it's all in progress and I'm, happy to be able to add, in another column, to being able to track who was currently in submission for these things and what the outcome is from their grace?
So is this the project.
E
Yes, this is the project backlog.
Should the columns match.
F
The proposed phases when they.
C
We actually have yes, yes,.
C
How our SIG's gonna be looped into this project backlog for their work and I asked because I was talking to the Kudo folks and I was talking to the sig folks over say: got delivery and I see it's under the in project.
Due diligence presentation but I was told they've already presented in the sig doesn't feel they have any other work to do involved.
C
It's now at a step where the TOC needs to do work and so I'm reading this board and talking to them it appears there's mismatch either something's not right on the board or there's mishmash with the sig.
Is there any?
What is a plan to get this going?
Yeah.
F
Absolutely the the we want to take a step back to talk through the process, but I think it's up to us to give the sig a template to follow like a recommendation template to fill out so that the TOC can kind of take it over.
If we want to go that route, Liz you're, leaning over shouldn't I say something no.
G
I'm completely briefed what you said so.
F
um Matt, in that particular case, I'll follow up there, but it's kind of a chicken and egg situation and we've got a lot of moving parts so yeah, okay, that.
C
Kudo yeah Kudo I I'm, probably butchering the name.
F
Transparency, this sig at delivery folks have reached out and I need to respond to them.
So that is that is me onion all right.
G
One thing I noticed on here, so there's, cortex and I have some recollection that samos are also I, don't see anything on the board, but I recall an email in the last day or two about Santos, maybe on mister, remembering that.
But anyway, we don't right now have an observed ability sake, and it would be wonderful if we did have such a thing.
So if there is anyone out there on this call or if you know of anyone who would be interested in setting up a observability sink.
I
We would love to talk to him about that.
I know.
P
Someone who would be interested in that his name is me, although I don't know if I'm speaking out of turn, this is my first call and we just recently joined, welcome.
P
My name is matt from ever quote and I'm VP for cloud engineering on a snow day in New England, so I'm in my formal attire, but we are rolling out cortex and Loki.
P
We've already started actually over the next two quarters within one quarter in force for a general observability platform, that's cortex, Loki, Cortana and Jaeger in q2 q3 for our micro services, which are all hosted in multiple thoughts.
So we've been doing a ton of work around observability and I would love to engage with whatever cig we might create or help create it I'm.
Not sure, though, what the process is like I said this is my first CNC F meeting that I've attended.
So thank.
D
You so much for volunteering.
This is fantastic with.
P
A copy out that I'm not sure what I'm signing up for.
P
Mean the observability is really at the center.
We were a DevOps accessori team and we've transitioned to really making more self service components so that we can scale out the organization without you know, scaling by organization to pace.
So observability is really just.
It touches everything we do from the business and the technical side.
So yeah.
G
Sorry, Frank and anyone else who happens to be interested.
F
Could we maybe open up an issue as well and then we can send it on a mailing lesson?
That's a really good idea.
Twitter's and Joe is our designated tweeter.
So.
P
There a welcome process for state creation.
G
Well, we've done it a few times now.
I think it is coming together.
So maybe we also have like a kind of sick chairs, Anonymous self-help group, it's being.
M
So more specifically, as a sig chair, um we have a very well-documented process that everyone who follows it has a different interpretation of what it means.
So, if you are interested in the leading a sig, it would be fabulous if you read that process and added annotations clarifications or true a set of questions, because now it's sort of hard to retro actively go back and try to figure out what was confusing about something that we now understand.
M
um So it would be great to have a new reader because it's in the COC directory there's a sig subdirectory, which is intended to have complete documentation but from experience, because that's not where there's not quite sure how to fix it.
I don't.
G
Know if you've seen it but Michelle already posted a link into the path that seeks yep, okay,.
F
I can't seem to find the list of cigs and COC liaisons, but um if we have that someone in storage and app delivery.
F
Listen to our side what we need to get some liaisons together to we.
J
We did actually choose their inverse exists in that directory.
J
What seems to work really well in the past is to put a draft charter together, which specs out you know what the what the bounds of the cigar and then use that as a sort of rallying point to solicit people to be tech, Liege co-chairs and liaisons.
We already have.
F
I think, though, these on information isn't a mailing list not on the repo salt.
Look at that I've.
G
Just been having a look and I can't find it in the repo, so yeah I think we do need to have that if I still have a rather old out, they proposed list that I think.
Maybe we should just turn into actual six I.
Think.
M
The liaison information is in each separate sig document, so yeah having an overview I think refactoring.
That I think would be a great PR for someone to do.
Q
A radiator for the soup runtime right, so we can reuse that template right so for music.
Yes,.
J
You're welcome to use that.
M
Well, there's an outline in the cig instructions, so I think there's like every sig has a charter yep.
P
Cool I'll review this stuff over the holiday. What's the expected time frame or next steps, do we know? Is it a bi-weekly or monthly cadence that me back company.
A
And we'll talk about like what would actually look best for you, I'm being able to actually track for what a meeting scheduled would look like to be able to review the Charter and then being able to bring it to the PUC for a formal vote.
So come find me we'll work together.
I'll.
A
Last bit.
Let us let us talk about elections and the 10 minutes that we have here.
The nominations are currently open.
I know, there's been lots of questions around this I am perfectly happy to be able to help answer questions to be able to update the FAQ.
Oh.
G
Where are we on the possibility of delaying or extending the deadline for.
A
So for that maintainer seat, we're actually working on logistics to be able to extend that further.
The challenge is that there is a general board, maintainer selected seat that is supposed to be able to open nominations basically directly following this, so we are working on logistics to be able to not have to nomination processes running in the same bucket.
Basically, so if there there's no objection to extending the deadline right, no, it's the logistics problem on my end and okay,.
A
Able to work on that.
That's really the only issue here so I'm.
C
Just gonna ask: are there any governance issues with timetables or anything outlined there?
That would be impacted by this I.
Don't know what the Charter has to say about timetables and things like that if there's anything there, so the.
A
Timetable says that the general board agrees towards being able to have.
This is where the election to start.
My real challenge right now is that the end of the elections kind of overlap a little bit with the end of what they proposed for the written down schedules I'm, because right now we have the seats end on the 29th and the next people come in and they are seated on February 3rd, so that that is like an absolute like has to make deadlines.
R
Amy, this is Michael, is palco able to propose a maintainer.
Now that we're officially inked you.
C
Falco received the email with all of the details and nuances for this right.
R
You know that was sent to the TOC mailing list with all the details and nuances there.
But if there's.
A
You know same things trying to be able to keep it all the same bucket.
Thank.
A
Yeah, that's very good point.
Thank you.
G
Okay, say I: you said that there was a date or February 3rd.
That was available.
Actually what happen if that date was miss.
A
I'm not sure, that's why I'm thinking what you know I'll have to get back to you like what would happen to that date was actually miss.
Go ahead and show.
Thank you so.
F
The then I don't really see it much of an issue- and this is just me spit following here, but with the maintainer elected TOC, see that's an addition.
So there's not like a seat, that's missing from the TOC that we would have to like really worry about there.
So I think that that deadline.
We could make a case to the governing board or whoever needs to vote to like, or you know, do lazy consensus to make sure that the dates are.
F
You know, correct and approved, and all that, so there is a there's that I don't think that that's a big issue.
Brandon Phillips was the other developer representative on the governing board.
His term ends in December, so there is a gap there of a month and I.
Don't think that that's again like that, I think that if there was a problem with you know timelines and all, but that's the thing that we need to consider.
We just need to make sure that the GP seat for a developer rep is like that election is on time.
F
I, don't see a huge issue with the TOC maintainer elected seat timeline.
If we don't have it I, don't see any repercussions, I just think the governing board probably needs to do some sort of lazy consensus to approve like an extension.
If that's the process that we want to go towards, but again maybe Dan and Chris are better for our resource were answering those questions and then the other thing when to mention was oh.
F
Actually, I, don't remember just like mine, but um but we should probably propose some dates and and figure out what is reasonable, considering it's the holiday season, so maybe Amy what.
A
I can think of around this is being able to just extend it that one maintainer seat and leave the deadlines, the same for nominations for both the end user community and the general board seat, because that, like the the only logistical change on that end, is basically on our to be able to make sure that we're not putting nominations into these same places and then from there I think we can review the list of nominees that have come out longer term.
A
As far as you know, we come back in January, we look up and say: hey.
We have enough nominations to be able to make this a robust, meaningful process, and then we move forward with the timelines as proposed there.
F
I would have to look at that sounds great. I would just have to look at the dates again, because I think there's only like one or two I'm, not sure exactly do you want on email to be.
A
Able to look at this as far as things but because I sent a bunch of emails.
A
This all right, here's what we've got right now for the timeline I am putting in a friend to chat all right.
There's.
G
A question in the chat about from Ricardo about signing up to the mailing list.
If you mean the TOC mailing list, I think the link is on the github page for the TOC right good.
So.
F
You know the qualification period like that shouldn't apply to the maintainer seat, because that's more of like for the further chibi seats, it's like there's a bunch of nominations and then the G B is the endorsing part of it.
G B says: hey.
These people are qualified.
We already do an endorsing kind of process with the means hearing a bunch of elected C by requiring them to put forth to enforcers from two different projects and companies.
F
So I think what I'm just proposing here that we extend the nomination period to generate xx and then start the urging we're 19th and insert the election for the maintainer.
So.
A
My understanding is that all the nominees are going through the same qualification process and Liz you can correct me is that it's not the understanding.
I am.
G
Not sure whether that has been clarified one way or the other I think what Michelle is saying does make a lot of sense, though so I think we should pass to run that pass down and the TV so.
C
I, the one thing I'll say is in the Charter itself: it specifies that the governing board and the TOC shall go over each nominee for a TOC position, so I think to not have that qualification period would require a change in the Charter, because that's actually.
F
Are also there's also never been agreed that we should update the Charter, but this is kind of a gray area, because before it was only the TOC and the GP who were doing the nominating so, of course they would go through qualifying and actually the G be selected.
Seats are not qualified by the TOC, so only the GB qualifies those and then the t's TOC qualifies their nominees.
So the maintainer should qualify.
I mean just going along with the pattern, so the maintainer should qualify their own nominee.
G
A two-week period, therefore qualification.
So if the Chancellor says that everyone has to go through the qualifications, I don't see why it would be a problem to stagger them to say we have two weeks to go through the governing board and TOC ones, and one week for the maintained ones, I mean it's not a question for us.
It's a question for the GP yeah.
We.
F
Should have this thread with the GP folks, but I think this is all good to propose.
Not you took a breath yeah.
C
I was just gonna say you know, I like the idea of pulling the GB and TOC qualifications, because if you've got somebody who's from a maintainer of a graduated or incubating project who got people from two other companies, not theirs to sign up and two other projects, not theirs to do it across the projects.
Imagine the GB coming in and saying no, we decided this person isn't qualified.
That's where I think it's gonna get a little bit hard and weird, because I mean the qualification.
There is already really hard yeah.
G
But I guess we may be in a position where we have to do something through the Charter, even if that turns out to be a formality, and we can she change it.
For me,.
G
Okay, I think we can take these suggestions to the governing board.
It sounds as though it's quite a lot of will from you know, Amy and the rest of the organization to try to find a way to extend nominations, because clearly it has been been confusing, so appreciated, I think we're up to time.
We go through a lot.
Yes very much.
We've.
A
Got through everything, thank you so much everyone we'll see you in the new year, great.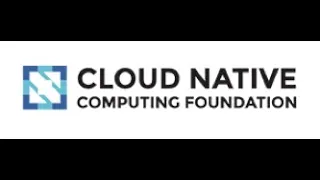 ►