B
Welcome today, today's light relief from everything else that's going on in the world.
B
I think we are without amy today, so I think taylor will be driving the slides for us.
C
Yep, I'm here awesome I'll.
B
Start sharing in a couple minutes great yeah, we'll just give people a minute or two to come in.
B
Has everyone else seen an increase in like spam?
Gmail comments document comments.
D
And I haven't but and in cncf documents and oh elsewhere,.
B
I don't know what documents they are, because I don't open them random russian forms and comments.
That just mention me apparently.
B
Yeah, I think it's probably best yeah, but I guess you know anybody can tag anybody else right.
So yeah.
B
Emily's saying it's a new phishing scam.
ah Well, so there you go public service announcement.
Don't click on google drive comments unless you feel confident you know who's made them all right taylor.
Do you want to start sharing the the slides for us.
B
Great, thank you all right, so welcome everyone.
B
Normal rules apply.
You've made it this far.
So I guess you knew how to join.
B
um Let's skip forward to yeah the agenda, so we have a special guest today. um I actually think. Maybe we should try and do the sig updates bill unless you've got any um particular time constraints. Should we do the sig updates first, because then uh bill mulligan's going to talk to us about some conformance ideas, and I think maybe that will have more discussion.
B
So should we do the sig updates first, unless anyone objects.
G
um If it's possible, I would prefer to go first. If not, I can also go second.
B
All right now, if you have a preference, let's, let's do it all right bill over to you.
G
Cool uh thank you and uh liz thanks for having me today. um In case you guys are in case anyone doesn't know me I'm bill mulligan. I recently joined the cncf, so hi I'm really excited to work with all the smart people on the toc and in the wider cncf community, and now I guess maybe like two weeks into my job.
G
I get to do my first presentation for the wider community at this toc meeting around one of the initiatives that I'm helping and would like to kind of put forward as an idea that we'd like to have comment, feedback and input from the members of the toc and so a little bit of background on this initiative.
uh What I'm going to be kind of talking about is the cloud native network function, conformance initiative that we're interested in and so a background on the telco industry.
In case anybody isn't familiar is originally.
G
There was like physical machines that were special built for kind of like one specific work purpose like a firewall or an ingress, or what have you and then with kind of the advent of cloud virtualization.
G
A lot of people just basically took those physical machines and put them in vms and, like called it good, called it modernized, and there we go and now, as we're kind of going to the next generation of cloud infrastructure towards containerization.
G
The problem that we'll run into is, we now take those vms, put them into containers and once again say: okay, we're done we're, really missing a lot of the benefits of the cloud native ecosystem and the benefits of cloud infrastructure or things like kubernetes can provide, and so I think one of the things that the cloud native ecosystem has done so well so far is really focused on at the infrastructure layer.
G
What is conformant kubernetes, um because one of the problems that we saw in the openstack world is that everybody had their own flavor of openstack and it really became. Does it work on this stack or does it work on this stack um and there wasn't a lot of interoperability between a lot of different vendors on different layers of the ecosystem, and I think kubernetes has already solved a lot of that.
G
Those problems with um the kubernetes conformance program at the infrastructure layer, and so now what we're thinking about doing is applying those same concepts to help us ensure interoperability also at the application layer and so taylor can go the next slide or I don't know who's running it. Sorry or can I can I control the slides and so kind of what we saw is the in this evolution from uh vnf, so virtualized network functions to cns cloud native network functions um is originally like.
G
It was just vnf's or bare metal machines, and but now, as we're going towards the cloud native world, we have a lot more moving parts in there.
We have a lot more brown feel and legacy from uh things that are running all the way, literally down to like copper, wires, all the way up to containerized, very cloud native network functions, and so one of the problems that we see is it's a little bit of a uh oh yeah.
G
So this manual is uh management and like orchestration, so uh when you're actually like running installing upgrading uh like things in production, um so if you're familiar with the onapp project, um that does management and orchestration uh of actually applications running, um and so one thing that we as we're moving towards cnfs is not only is there kind of like green field cloud native uh cnfs being developed, but there's also brown field.
Applications too, and one of the questions that I think is is especially applicable in the telco domain, but also across wider domains.
G
Too, is how do we, what it actually is, a cloud native application?
How do I, when I'm building something new, create a new, create something that's actually cloud native and when I'm looking to modernize my previous, like vnfs?
G
uh How do I make sure that they're built or modernized in a cloud-native way and right now, I think we all kind of know the definition from uh that the toc wrote about immutable infrastructure, microservices, declarative infrastructure to help make high-impact changes frequently and predictably, with minimal toil, but that's great kind of like as a two second, thirty thousand foot uh like view.
But the real question is, is how do we actually implement those best practices in the real world?
So next slide.
Please.
G
So um what actually is the cnf conformance program idea, and so the idea is to help telco vendors and uh the telco industry in general to help solve some of these problems of how do we deliver cloud native best practices?
G
How do we ensure interoperability between all the different vendor stocks and how do we um make sure that we can develop new applications in a cloud-native way, and so what we want to do is to create a program similar to the certified kubernetes program that allows us to take what we know we can say this is a certified kubernetes distribution to actually help us declare what actually is cloud native at the application layer.
How do we put those cloud native practices, cognitive, best practices actually into applications?
G
So next slide, please, and so the real question is this has been kind of like around for a while, um and why is this super important to help out this industry today, and why am I bringing it forward to you today?
Well this?
This actually is not something that's in the future.
This is actually that is becoming a pressing need for the telcos today.
G
um So, in a recent survey uh that was done by the linux foundation, networking surveying the usage of kubernetes in telco environments, uh almost 90 already running kubernetes in any environments, so it already is widely used in the telco space next slide.
G
Please- um and this isn't just something that's in like testing or development over 50 of those telcos are already in production today with kubernetes, um and the slide I didn't include is they expect by next summer uh next june, which is really, if you think about it, only what like eight months away um over 50 of them, expect to be in large production.
So this isn't something that's just a pilot.
It's really running uh at a large scale which, if you think about the telco industry, they don't do anything small.
G
You know you start counting in the tens of thousands or hundreds of thousands.
So next slide.
Please- and I think the most interesting thing about this is in the telco domain.
They're running both like the actual network um and more like I t like workloads, but it's not just the stateless like uh web applications that kubernetes originally began with, but it's actually running the core network functions.
G
So if I picked up a phone, my phone and called liz today that connection could be running over kubernetes right now, and so I think it really is important to be able to help move the telco uh really world industry into a more cloud-native way and help them kind of like build these best practices as they're trying to modernize their infrastructure.
So next slide, please and so um yeah.
If I can have this one, please thanks.
um No, the the goals, one yeah, and so that's really at a high level.
G
What the cnn of conformance program like kind of our goal, is it's really like help?
Companies better understand what cloud native means for telecommunications workload in the same way that we're defining at the infrastructure level like what kubernetes means we want to be able to help companies at the application level understand what actually cloud native means so next slide.
G
So our idea right now is in the program structure to create kind of like two different parts.
So one is a cnf working group um that will define the definitions of cloud native and the process of kind of like certifying uh cnfs, and the second part is actually like a test suite initiative which provides the actual like tests and frameworks.
G
So if I'm a developer at company x- and I want to like build a new cnf or a cloud native network function and test out, it actually is cloud native- I can go download the test suite like run it against my application and say like yes, uh it is cloud native or it isn't or like.
These are the things that I can improve on um or if I'm looking to modernize an application, I can do the exact same thing.
So next slide, please.
G
So what we really see ourselves.
I think, if you look read the the first line of the slide, we really see ourselves as the upstream definition for other industry work groups to be able to use uh in their downstream implementations reference arc, architectures and standards uh to be able to like implement um like specific, like telco stacks.
G
Now we're not trying to define like a specific taco stock or like uh specific uh telco like applications, we're really trying to help them understand, and this is where I think the experience and the expertise of the cncf really becomes important here is that we understand like what cloud native is and being able to provide kind of like that horizontal, like definition of what cloud native is um across the industry, which can then be used in like further downstream initiatives, and so some of the people that we've spoken to who are already interested in using this uh are groups like uh cntt uh uh ovp, so cntt is the cloud infrastructure, telco task force, defining a reference architecture for the the telco industry uh based on kubernetes ovp is the opnfv verification program which uh provides a badging program around network functions to ensure interoperability between different vendors infrastructures and network applications.
G
In addition to those industries like outside of the cncf, we also see a lot of ways to collaborate with many of the cncf and kubernetes working groups, including sig, app delivery, security, networking and the kubernetes conformance working group, um and actually, I think this last one is actually super important.
I think we'll kind of like flush out how we kind of think this program can come together.
So next slide, please.
G
So what we really kind of like see this initiative, as is similar to the concepts borrowed from the, I would say, like hugely successful, kubernetes conformance program.
So there is the kubernetes conformance working group and project sonaboy, which, together, if you think about it in some ways, provide like a spec and an implementation to understand what kubernetes actually is in the real world, and so what this allows us to do.
Is this separate um the?
G
So the working group would allow us to uh understand uh like define what actually cloud native is in the same way that it defines what kubernetes actually is and the actual implementation would be similar to project sonoboy and kubernetes sig testing, providing the actual like testing framework to be able to test this against infrastructure or applications.
G
So next slide, please and kind of some of the milestones that we'd, like think about um to like kind of target, is in something like three to six months.
G
Get this working group formalized under a specific uh sig and in the same time, frame in three to six months, submit the cnf like test suite as potentially a sandbox project similar to project sonoboy and, if you're interested in learning about how we're thinking about the structure right now, uh we I encourage you to check out this poll on github and dive into how our community is talking about this initiative right now, and so, if you like check it out right now, there's a lot of people commenting um from really across the industry, and I think diving through this you'll kind of see how we're trying to right now, pull together all the disparate interests across the telco industry.
G
So it's the service providers, it's the platform, vendors.
It's the actual network function, vendors, it's the standards, bodies.
G
uh What we see the telco industry kind of is really all of these are all tightly integrated with each other and sometimes uh are at um kind of like uh they have differences opinion of how things should be done and what we see the benefit of kind of bringing this the cloud native to the cncf is that the cmtf is really the neutral body that can help all these different groups understand what actually cloud native is and how that can benefit the telco industry.
G
So next slide, please uh next slide, please, oh uh so one of my slides got deleted, um so the the ass um that I would have for you right now, um as the.
G
As the toc, um let me just actually drop the slide right in now, so that everybody can see it on the same.
G
There's um kind of like three questions that I'd like to uh like pose to you all as uh the toc is like who, in the industry who, in the ecosystem, who among yourselves, can help us define what cloud native and what a cnf is from the the definition level. Who can you recommend that we speak to to help us be involved in this initiative? We like have a wide network um in the telco domain and we're reaching out to as many people as we can across all these different groups.
G
But we know the toc has a lot of experience and expertise and may be able to have a wider network than we have.
The second one is in terms of the structure.
uh Where do you think this would best fit in the cncf in the the uh in the kubernetes ecosystem, um and does the tlc think this would be uh an interesting or worthy initiative?
I know we also have uh some people from the community here that have also been involved in this on the call today.
G
So I think they could also provide additional comment if you're interested, but other than that, please feel free to ask me any questions that you have so far.
C
I have a question bill.
Thank you for your great presentation um so that uh there was a slide about supporting testing on a multiple levels, application and the infrastructure testing uh support.
Can you elaborate on the infrastructure testing support what is supposed to be covered there and how deep will it go.
G
Yeah, so we kind of um see that as like a secondary goal in terms of like the infrastructure and what that would be is looking at like is like our infrastructure actually implemented in the cloud native way.
I think our like, really like immediate and like short-term goal, is actually just really just looking at um the application, though, like some of the service providers that we've talked to the actual telco companies that we've talked to have been also interested in looking at like.
Are we sure that we're also implementing our infrastructure in a cloud-native way?
G
So do we actually have declarative uh apis? Do we have immutable infrastructure and are there ways that we can test for that, um so that could be kind of a potential like secondary like stuff and so really helping the telecom industry understand what cloud native is.
C
Got it so it's gonna be case per case right.
It's not something that you'll download the tool and uh and determine if it's, if it's built in the right way, that is more for each okay.
Thank you.
A
People for people not in this meeting, what's the best way to get in touch with you, yeah.
G
um So sorry, um I will also add my contact information onto a slide after this, um so the and also taylor carpenter who's, helping with me with this too um we'll also also, if you want to get involved like in this implementation, specifically, please feel free to comment on the pull request that you can see here, but my contact information also drop it in the chat. Right now um is just b mulligan at linuxfoundation.org.
G
So please feel free to reach out to me.
I'm always happy to chat with people.
G
Yeah and also the the second part yeah taylor- maybe you want to jump in with what's happening on the chat here, um so the cnf conformance like test suite already has taylor correct me. If I'm wrong, is it weekly meetings um so.
H
We're we're working to split things up between the new working group and the test suite itself.
H
um The the meetings that are listed on the cnf conformance are really about the test suite and and a another initiative, the cnf testbed.
H
So if you're interested in getting involved with the test suite, then that's probably a good place for the working group.
We're tentatively looking at um 9 a.m, pacific on tuesdays.
But we got to find a a space for where to start.
Conversing about that, and it was talked about during the telecom user group meeting on monday as well.
H
But the cnf conformance slack channel is would cover both.
H
I'll drop my email as well.
I
If I may jump in sorry folks hi, this is priyanka.
um Thank you bill and taylor for your awesome uh presentation.
I just wanted to add that at kubecon cloud nativecon in two weeks there is a meeting uh community meeting.
I
That's open, uh focused on this topic on this working group on thursday, the 19th in the uh I forget the exact time, but it's either 8 a.m, pacific or 9 a.m, pacific one of the two, um and so that would be another place to come back to after this initial conversation and then, like you know, whatever branches of conversation happen to reengage and move forward together, we're hoping that a lot of attendees from kubecon find that valuable as well so that'll be hopefully a big group.
B
Thanks great and thank you bill um for the presentation, um I guess the the question really for toc is you know, do we want to see this falling under one of the sigs?
I mean it's feels to me like it would be a good idea for us to.
You know at arm's length, kind of be involved.
It's a definition of what cloud native means in in this particular space.
B
uh I think it's great initiative, uh lee already looks like you've.
You've uh suggested having a chat with sig network, and I can see like the runtime overlap that uh ricardo you mentioned.
Are you thinking about things like the kind of dpdk dependencies.
B
That's what I was talking about.
F
And how you run the functions and how you schedule the workloads?
um That's that was my thought about it, but uh yeah yeah I can sync up and with taylor or someone in the group- and you know, figure out, you know and help him figure out.
What's might be best, but I think uh network is another one right.
B
And taylor you're also mentioning sig delivery, which.
B
I guess there is an interesting question here on if we start certifying certain you know, network functions which are kind of applications as being cloud native.
Does that say something about certifying a broader class of applications?
H
I think the idea is to start with a smaller focus, so we're saying telco or maybe you could say, networking applications where telco industry is part of the network domain and those type of applications which don't always act the same as billa talked about, so keep it at a smaller focus.
And then, if there looks like there's something useful to expand or have another one, then that could happen later.
B
That makes sense to me so.
H
From like a sig, app delivery or sig, runtime or sig network, any of those the working group is is more of what is that subset?
That's needed to help in the networking and telco domain.
B
I wonder whether administratively I mean we have the sig, the sigs are there to help us with the administration to help us with the communication.
B
I don't feel like the actual, like the group of people who are going to work on this.
You know they can come, they can come from wherever wherever the interest is um my natural kind of inclination is that because it has the word network in it, it fits nicely in sig networking, but.
H
From the when you look at um stuff below what we you don't see, my air quotes but uh application level I'll turn on video, the application, so that, when you look at all the layers um and kubernetes is really about components and layering uh um and add-ons and everything else so below the application.
H
If you start looking at additions beyond what kubernetes conformance in the ede test, now you start getting into all of the extensions, and now we have like operators coming in and that sort of level.
H
When you look at telco and the network industry, I think that would very much uh work well under sig network when we focus it in on just um the applications and if we're trying to keep it as as high up as we can but telco applications, then it may fit better under app delivery.
And I guess it depends if the scope is expanded to deal with other layers.
B
Does the ctf?
No sorry, does the cnf conformance cover the things like I don't know, latency and jitter, and that kind of network.
H
Characteristic from the so they um from the test suite itself, there's capability to test all sorts of things.
I mean we've added recently support for using cluster api and checking.
Does this host have um cluster api enabled?
Is it being managed by cluster api?
So you can talk about infrastructure, but that's that's a test suite thing when we're saying the conformance program and having like a certification and the working group def defining um what would be there, I I think it would just depend on.
H
Do we care about that at the application level, the telcos themselves, I mean operators are going to come in and say yes, we need to know this because we have agreements that we must meet.
I don't know if we want those type of functional requirements as part of the program versus saying it behaves in a cloud native way, and you need to do other things to make sure that you've implemented um functionality.
Requirements like jitter is not beyond something.
J
So the yeah, maybe just looking through the conformance tests.
J
That uh being within the sig network, we the it, doesn't necessarily constrain the focus of conformance to layer, 3 or therefore, proverbially or not proverbially, but but to this to the osi model.
J
If that was part of the concern, if you're, if did what's it, what's the most prominent example of a cnf that you're looking to verify cloud native conformance.
H
And can you say that a different way yeah.
J
um The when, as you, articulate and characterize the definition of a cnf, the canonical use case or example that you give is what.
H
Okay, so a one of them that I guess an example that we have in there is just a simple ip forwarder which they you're gonna, have that capability and you could have something like doing deep packet inspection um on stuff.
That could be a capability in a firewall or it could be if you split things up, maybe it's an individual component, that's running!
H
So um if you break up the words of what network function, the the actual definitions and saying something providing a capability on in the network or the network packets, but when you get into telco use cases and stuff, you start saying: oh okay, this use case actually has you know dns, and it has some type of authentication and access control, often radius.
H
But if you would start looking at how would I build this in a kubernetes native as which would be an implementation and cloud native?
In my mind, then, maybe you'd go.
Why are we using radius?
Why don't we move to something else?
And you see that in some projects where they've actually moved on to other things, but normally.
H
Those higher um moving a lot of data if, if you're familiar with the mobile networks, like evolve packet, core you're, going to have gateways at one side that come in and they have to deal with some type of session manager for the different connections, from the towers, keeping up with those and moving them between and then pushing it through until it gets into the core data network and then eventually, you get off and your phone hits whatever some voice service or video service or because this could be delivering tv or whatever it happens to be.
H
But those are going to be the the normal applications like when you hit.
This is a video service.
That's after it's already gone through that core telco or network core and and moved on out.
B
In the interest of time, um perhaps bill, you can answer josh's question about telcos that are involved uh in this conformance effort, and then I think we should probably try and move on to the sig updates.
G
Yeah so, as I was saying before, we're reaching out to people all across the industry- and we also already have multiple telcos involved in the effort um so specifically like here in europe, um vodafone and orange in the us uh we're talking to a couple of yeah. Okay thanks thanks taylor, so also balkanda charter um and talking to a few of the other major carriers in the us right now too.
G
And so our goal is to really have kind of a cross-section of the industry, because I think the vendors and the service providers are really all tightly coupled together and so make sure we have a good representation from each of the.
B
And I am suggesting that uh unless anyone thinks it's a terrible idea, we should normally have this working group fit under sig network. uh You know that absolutely still encourages participation from anybody from any other sig as well.
J
Yeah taylor, if it, if I think, if I were to read into it a little bit um that uh or well maybe I'll say it like this- that things that are dealt with within sig network aren't necessarily. I guess I said that before aren't constrained to the network, uh so smi conformance is an active um initiative. That's going on, for example, that somewhat I bring it up because it's a similar concept so easy to relate to its implementation is done in crds, and so those are deployed using using all the higher level constructs.
J
But given that service meshes and service measures in general, they touch on a lot of those things that are outside of network but but are somewhat network-centric in their in its focus, and so it's sort of an example of like yeah.
I don't.
Actually, I think if you would take any project in the cncf almost any.
um I don't know that any of them like totally cleanly fit into one sig versus an active versus the next.
J
They just kind of have a center of gravity, but um that I don't think that there's any artificial or intentional constraints put on the you know the projects themselves in terms of what they end up incorporating or how much they end up engaging in other six.
H
If it was easy to do, I would put it between. I would just straddle sig network and sig app delivery um for the the working group I mean is as as far as it goes, there's and it's in the documentation for the the pull request um which I'll drop, but um the.
H
The test suite is definitely- and you know- we've been talking with you for a while, but the test suite is going to cover all those different things that you were talking about, that sig network is already doing the sig app delivery is a baseline in a lot of ways when it talks about packaging and defining best practices for deployment.
H
Those are going to be a starting place for a lot of the best practices for telcos and then you're going to go.
What do we need differently from what sig delivery?
That may not be?
That may be more specific, um so I yeah- I I don't know I can't say which one it it.
It seems like it's going across both for the the working group and I'll say the the program and the working group.
H
But I don't, I don't think that helps with liz uh you're talking about administrative issues and if we're across both groups.
I don't think that helps unless.
B
Exactly I I think it's just kind of there are several sigs pick one.
You know um I don't know if, if.
B
Group have a preference or if you know, if someone from I mean lee's sort of step forward, pretty quickly there, but you know maybe there's someone from cigar delivery.
Who wants to to make a case?
Why don't we.
B
Let's, let's table it for now, as I say, I don't think it's the biggest.
You know it's just administrative really.
um The the initiative is the more interesting part of this, but I do feel that we have 21 minutes and we should give the six a chance to tell us what amazing things they've been up with.
Thank you very much taylor and and bill for the presentation.
H
As people that would you recommend for getting involved specifically from the cncf and kubernetes to talk about networking for applications, please send them to bill, and I so that we can get them directly engaged.
Thank you so much liz yeah.
Thank you.
E
Right yeah, so uh just a very quick update.
uh There are a few things that we do have some very nice progress and the first is regarding to the operator working groups under cncfc gap delivery.
So the working group are basically continue working on the definition white paper for operators.
It's basically a white paper for people to understand better about what is kubernetes operators.
E
What's the difference with operators, they say well the project so and this and this white paper is kind of blocked uh several weeks ago, but we have already uh make new progress there and we are. We are very close to finish the white paper and we also get a lot of valuable feedback from the community, uh how to define the uh the the operator's definition better for the community, so you can check the documentation there for more details.
E
There are a lot of discussions or even debates regarding regarding to the details, but I think right now the direction is very clear and we are very promising to have a nice white paper out there and the second up upgrade upgrade from update from this thing is um regarding to the application delivery demo project, and we also have very good progress and engagement engagement from the community there and if you check the github repo over there and the application demo, the same publication has already been transferred under the cncf organization, and we do have a lot of contributors from different projects to contribute, demos and the user cases for different projects and tools and we're also leveraging these contributions from the community as the main part for the cncfc gap.
E
Delivery could be conversation, it's basically a a talk about how we can use a the same application to demo uh different kind of tools and projects in the ecosystem. For example, you can use synap to package this application, and then you can use flux and g and aggro cd to do githubs, and then you can use flagger to do the rollout.
E
You can use algorithm to do the rollout, so it's basically like using the same application for various demos of the ecosystem, so people will get better understanding about what different projects can be used, especially um in a developer-facing workflow. So this is the main purpose of this uh sample application advil. So uh if you have any ideas or any integrations, you want to see in this application sample and please feel free to contribute your ideas.
E
um Just you know, a demon example will help a lot to the community okay.
So this is what we all have today.
A
Hey there, so, just briefly um uh for uh governance, etc. um We're gonna be running a project paperwork micro workshop at kubecon. um The idea is to help some of the cncf projects with their graduation requirements or projects that want to be in the cncf with their sandbox requirements.
A
Please, if you know of projects that are facing the graduation threshold, please direct them to that session.
A
One of the things that came out of this was that we actually generated a project paperwork checklist, because we realized that there actually was not one place that listed all of the requirements for all the different graduation levels.
A
um I we have our graduation official, graduation doc, but it leaves some things out um and I've actually opened some at least one issue about that. um So, um and it's really helpful for community managers, uh project managers companies to actually have some place. They can look at that has all of the requirements listed um at some point. I would like that to become an official cncf document, um so that projects do have that as a helpful thing and we'll talk about our process to do so.
A
um The uh I don't think carolyn is here so I'll go over con.
A
Let's see, carolyn are you here, nope, okay, uh so for contributor growth, um the contributor growth team is working with linker d, um uh who came to contribute a strategy looking to grow their contributor community um uh they've, also gotten the template contributing file, um the contributing file template up, which is one of the requirements and they're now working on a template, contributor ladder and again this is all in the templates project um for our projects to copy who are looking to get their paperwork together.
B
Right, I'm thinking for that.
uh You know particularly around the paperwork side of things.
We should make sure that uh amy is in sync on this, because you know she's she's been, I think, doing the actual sort of checking up on what paperwork projects are doing uh and it would be great.
Can we get that sent around the this emailing list?
A
Sure um one of the things I need to actually come up with, based on the issue that I filed, is a proposal for keeping the various places that the requirements are expressed in sync, because we don't currently have a sort of concrete process by which say the sandbox entry form gets updated and the printed requirements get updated at the same time.
A
um So that's still it to do for our team.
B
Great yeah that I completely agree, the um the documentation certainly has some inconsistencies and without.
B
It up so appreciate it appreciate the work on that that's good, any.
J
All right well, um uh a few updates.
Since last we spoke so there's within oh within sig network.
There is a couple of projects that are under review or one in particular that's under review ambassador.
So it's proposed for incubation.
J
um I don't know, I suspect um that matt. I don't know if you're, if there's, uh if you're ready for a comment here, but that team is curious about the probability that that due diligence might come back before kubecon, because it because of it's a venue to talk about those.
B
Things that question for matt klein.
J
Mr klein, if you're there, but um otherwise uh they were, they were asking for an update recently and so um uh the uh so speaking of kubecon.
There's hey.
M
Sorry, I'm here yeah so from from my perspective, the dd looks good, so I'm not exactly sure what the what the next process is.
There.
B
I think if we think the dd is um is finished, do we have a public?
You know period for comment.
M
Right yeah, I would, I would recommend a public comment period and a period of time for the rest of the toc to weigh in.
B
Great sounds like we could kick that off.
Yeah.
J
Nice yeah, nice all right, very good, um uh so we have a couple of uh upcoming presentations of the projects that are listed here.
J
There was an last time that we met.
We talked about a few different topics.
One of those was some points of interest of talks that were given at onboycon and so one of them being around vpp as a technology and and it relating to envoy, and so we've invited that same speaker to come rehash a bit and kind of engage.
In some conversation, the uh under the service mesh working group.
There are a few initiatives.
J
Last time we gave an update to the toc, we talked about the 60 service mesh patterns that are being socialized and have a request for comment out.
So there's a spreadsheet, that's linked there.
J
The service mesh interface, conformance initiative or smi conformance is uh smi, as uh rather the smi project is asking for uh to meet uh with regularity as kind of a separate work stream on advancing smi conformance, uh which is great because there are seven service meshes that claim conformance with that spec, and we can't wait to see those validated much in the same way that um cnf conformance was kind of uh spoke of sonaboy uh sort of a similar thing for smi conformance, uh there's smi office hours at kubecon being held by some of the maintainers they'll talk about smi conformance there.
J
There has been a couple of meetings um that go that touch on the subject will not touch on but but discuss service mesh performance as an up and coming proposed specification and up and coming proposed sandbox project.
There.
Part of those discussions have been engagements with a couple of researchers focused on distributed performance analysis.
J
So you know understanding the the behavior of really from a from a performance perspective from a network-centric perspective, uh the behavior of distributed systems so microservices and their how different types of microservices and how chatty they are and doing.
Analysis on those.
J
So yeah, I think all of those are works in progress.
The patterns is probably the the kind of a public call for call for comment.
J
That's um that's about it.
I think.
B
All right, thank you.
Any questions.
B
Who do we have from observability today.
K
It's me hi, um so um just current status of ongoing work.
um There are uh some discussions around semantics for for metric labeling, um for obvious reasons course we have.
We have open telemetry, who is who is defining a lot of things so just to make sure that there is interoperability between open metrics and prometheus and open telemetry, on the other hand, and all of them at the that's the same thing or as one holistic thing.
K
We had the first project introduction, which is basically a thing which we introduced where projects within the observability space come to the sick, talk about what they do, who they are, who the key players are, what what their goals are to to see the thick with with what's happening within the wider ecosystem.
K
We have two working groups, at least in an internal incubation state, where we basically want to take discussions and package them into subgroups.
To then report back to the main call reason being that we don't.
We can't fit all of all of the stuff which we have into the course anymore, and most people seem to prefer talking about it.
Instead of writing an email list and such so, we need to create some new spaces where people can just have those discussions outside of the main call of course else.
We would never finish.
K
There is a plan for the litmus project to the next introduction and there is open metrics, which we would like to suggest for incubation um already talked with chris a about this who thinks it's a good thing.
Also.
Obviously, openmetrics is fifth in the end user survey, so yeah we are once again offering to you due diligence, but obviously I'm biased, because I'm both sick, chair and open metrics founder so um yeah.
Just just to to note that I have this and that's it.
B
I'm gonna sound very ignorant here, but I feel a bit unclear about what's open, metrics and what's open, telemetry and maybe what's tracing.
K
Yeah well, there's lots and lots and lots of opens um so the the super short history uh openmetrics comes out of prometheus.
That was started 2015 as a thing to to standardize the metrics exposition format of prometheus.
As a truly vendor neutral or project neutral wire format.
K
Then you have open sensors and open tracing open tracing, having a focus on on api definitions and on how to deal with tracing on language level, whereas opencensus had the focus on being a standard library for integrations to start exposing metrics and traces and logs and such and open tracing and open sensors merged into open telemetry.
K
And yes, there's a ton of opens, um it's it's quite convoluted.
There's more opens even, but these are the relevant ones.
For now this.
B
Opens in observability today.
N
I just had to explain this for some of the executives that work in great detail and you have to throw in cloud events as well, so open metrics, open, telemetry cloud events and you get the trifecta.
B
Oh chris is saying that openmetrics is aiming to be an international standard.
Is that through the uh jdf or something.
L
There's there's multiple pathways through that, but maybe richie could could speak a little bit more.
K
Yeah, so the working dock for openmetrics is in the form of an of an idea, internet draft which will be super submitted to the ops wg within itf, and then hopefully it will become an rfc.
I already talked to the chair of the ops, wg and they're, basically waiting to take this and get it through the system.
B
Nice all right, I think, we'll need to um you- know, hear a bit more about that.
Maybe uh you know at least understand.
I don't need to at least understand what these different open projects are, but it sounds good sounds very good, any any other questions on that, or should we move on to which is the next sig.
B
I guess we have three to get through in five minutes, so yeah.
F
We have a, we don't have a lot of time so yeah.
This is uh ricardo and sick run time um so quickly.
Some updates, um mostly around uh presentations and community outreach we reached out to some projects and and also we have some presentations so on the containers and runtimes.
F
Our next meeting is on thursday, so we have the crosslet team present and that's basically webassembly running as the cubelet, so you can run webassembly workloads with kubernetes, so um it's a project early or early project in the works so but an exciting technology, and so because we're excited about the presentation, uh tryouts, another project uh that we reached out to uh and that's basically a container image registry. uh We have a few of those, but this one is written in rust, so interested to or uh we're eager to see what uh the differences are.
F
There uh lucid is another web assembly, runtime started by fastly and we reached out to them.
So hopefully we get a presentation from them.
uh Then, on the hiot ai ops space, we have a presentation from qflow schedule on december 3rd, uh obviously after kubecon, so we're not going to have a meeting during kubecon.
F
uh Fuckflow is a project that allows you to run workloads at the edge similar to cube h, but it doesn't run on kubernetes.
It runs in containers but they're looking to add support for kubernetes, so they presented at our last meeting.
F
So they're part of another foundation called fi ware, but uh you know we thought it might be interested to interesting to for them to present uh k3s and a project in sandbox already uh for running kubernetes at the edge.
F
So hopefully we're going to have a presentation from them too and open your edge computing workloads and also a sandbox project in the cscf already, and I hope we want to have a presentation just for informational purposes and for community outreach and then finally, so we have some presentations like kubecon, so we have a runtime intro session. So hopefully we will get more contributors and people excited about the sick and getting more uh traction and and then also the container orchestrated work group.
F
That's going to have a a panel at cubecon, uh so yeah, that's that's it for the update, I think uh we're sorry. I took four minutes.
B
All right for those of us who can let's run over quickly um who's here from seek security emily, I think.
O
Yes, emily hello, everyone. This is my first time, so I'm gonna go really quick. I'm gonna go backwards, so cloud native security day, north america is a virtual event. On november 17th we have over 800 folks that are signed up for it and we'll be. We will be running a capture of the flag activity at the same time.
O
Throughout the day, the end of the day wrap up, we'll be talking about the activity and there's a dedicated channel during the event just for the cts, we'll also be promoting it on a twitch live stream tomorrow at 3 30 eastern time.
So if you're interested tune in switching back to the cloud native security white paper, we've had a ton of positive comments and feedback from the community.
O
Everybody says how much they loved it and how much they needed it.
So our next steps are seeking editorial help from the cncs staff.
If that's available, getting final sign off from our love, leasing, security, talk, liaisons and then, hopefully being able to coordinate with the cncf for a blog post about those updates.
That's it.
B
Amazing, I'm sure amy and chris can help you with those uh requests- storage, hello,.
P
Hello um I'll be super quick, um so for the profique project um we've been working with with justin from the tlc, so thanks justin for all the efforts in there um as we've been going through, the dd we've come across um a couple of uh items which which mean that the project is now looking to resubmit as a sandbox, um rather than pushing forward with the with the dvd, and this is mostly around um being able to prove uh production users of the open source version of the project, um the open ebs project.
P
um We are going through a review process with them for their move. um From sandbox to to incubation. We had um another chat with the team um today to to to discuss some of the licensing concerns and we're we're gonna wait for there for them to come back to us with some some options um longhorn uh presented and they are looking to move. uh They have a proposal in place to move from sandbox to incubation they presented to the sig, um we're just giving the review at face value.
P
um We don't think there's um um any issues to stop a recommendation. So that's probably going to be going forward to um to the toc to to ask for somebody to to come forward um for uh for doing the dd, um the project, presentations um of notes.
P
uh We have reviewed with the data lifecycle framework who have updated their um their uh their presentation and updated some of the documents to to address some of the issues that toc had when they last voted on sandbox and they are resubmitting um their their project uh for consideration at the next vote, and we've we've stalled for a couple of weeks on the performance and benchmarking my paper, but we're going to put in the last bit of efforts to go without before um before kubecon um um and then.
P
Finally, we've uh we've recorded our session for for kubecon, and hopefully you know again gain gain some more traction on on the community and one final small thing: the cncf storage landscape white paper has been renamed to be more simple and we're calling it the cncf storage white paper.
So as not to have it confused with the actual cncf landscape, which, which is obviously a you know, very different beast and that's it.
For six storage.
B
Amazing, I think that's all the sigs we have overrun.
So please redirect your questions to the mailing list.
uh Thank you.
Everyone for your time.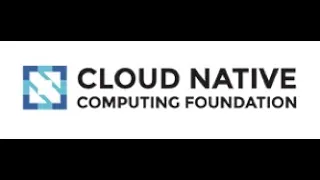 ►
Description
CNCF TOC Meeting 2020-11-03