A
Welcome to the 10th marketing meeting as always, um keep the open minded, let's uh it's okay to disagree, but it's important to listen to each other, so I'm gonna share. I should have shared this already before, but I'm gonna start sharing um actually the whole window.
A
um The whole screen, if that's even possible, yeah because we'll be doing some more interesting things, but there we go um so today on the agenda I'll make it a bit bigger. So it's readable um I would just like. uh So I think I added this from the previous uh meeting notes, uh but it was kind of tight to samuel and maybe it slipped to our.
B
Yeah, and except from from my mind too, I just took a note to to now ask what we decided to ask two.
A
Okay, I think I forgot the name, but we receive also the email what's happening uh to the webmaster mixers.org, so I'm gonna forward you, the email and you can take it from there- sounds good all right, awesome, okay, so um the next item is update on a redesign.
So, as you know a week before, we started to work on a redesign, we hired, we hired a designer most of us on this call.
We already seen it, but it's maybe more important to just like quickly go through it.
I will time myself to be below five.
A
Minutes so, um and without so huh to kind of explain it so the redesign, so we are halfway through the redesign, um but we you can already see what the direction that we're going um somewhere already started on the implementation part. So by the next meeting we should be pretty far.
A
uh I will include all the links um um where help is needed and when help is needed um in the uh in the meeting minutes, uh but for now, let's just go quickly through it, so um this is kind of the color scheme and the two types of fun on the black and on the light and dark uh kind of the sizes in comparison um yeah. um The all these links for the to for to this pdf will be available in the mar in the minute.
A
So we can see them, um then we have few options: how to do our top navigation, so nothing from this was actually chosen. Yet once we will do implementation, we will simply try and see what fits best and also in our as we work with the designer.
A
We are just like testing different options as well as we go, and so far, uh if I'm not mistaken, we already have like four meetings with the designer every second day, so it's progressing pretty fast.
So um so this is the navigation bar a few options.
I think, like six, seven, eight nine options um below that comes the we call.
This cover cover box like where we have our video and our slogan.
A
It's different colors, maybe zooming in a bit, would be nicer.
A
So a bit darker, I'm not sure if it's visible on the recording, but there is some kind of a logo, is also visible in the background um and when you click on the video it will pop out and start playing.
A
So this next one uh below the cover area, um we have like three boxes where we explain why to use white to choose nyx or nexia.
A
um So this is just kind of three options: uh how to align them spacing fixed and the sizes most likely we will go with the last one where we will also include uh the the the custom-made icons or some graphic which will be uh done at the end, because this text will also change.
A
uh This is also an example of with the sliding.
Next we have a search box, so the search area.
uh The important thing to note here we have this- I don't know how to call this, but let's say this: l design, which this theme will be um throughout the website, will be visible.
You will see some other examples later on, but this kind of comes from the mix logo.
So it's kind of reusing the effort.
A
Next comes our examples, so um we will do similarly as our video in the top. We will convert them to those uh ascii cinema videos uh and when you click on them, they will start playing uh in a bigger format. um We will show three videos either in.
A
Sorry, either in this layout, above or in this layout above and below, we will list as much as um example, as we think is still needed on the front page.
So this is all about the landing page.
A
It's the logo.
um What else this is kind of the example how one of the examples when things fit together.
A
This is the mobile version of it.
A
So nothing here is set in stone, but we are ex.
We are experimenting and we'll experiment with this, uh even during the implementation phase.
So when we are writing css and html.
A
uh This is an example of this um special announcement, so when there is a new release coming or a conference um coming- and things like this, so we could use this or maybe when there is a community survey survey and we expect everybody to answer it.
So this is one of the.
A
uh This is the search again, the different format.
These are the footers um different colors, um but layout is kind of the same uh again.
Another selection of how to put things together with different colors.
A
Let me just see, maybe there's something interesting um yeah there is uh for the download page some items. Maybe this is the most um how the top elements might fit together. So we can get the.
A
Idea how things will look at the end, um yeah, okay, this was shortly um looking at the redesign.
Are there any comments from anybody?
You mostly seen this, but there are a few other pages that we redesigned, but um uh we will kind of include them in the next meeting.
uh Also in the implementation.
A
uh Maybe a samuel you wanna chat, uh talk about about uh about the timeline of implementation.
B
um Well, the timeline, I don't have a timeline ready, but already the header and the footer for the um uh wide version of the site. Not the narrow version are mostly done uh just choosing the um the theme so the um either either dark or light colors everything is done in a way we can choose on the fly.
B
It's all uh configurable, so I guess coming from there uh up to the end of this week, most uh graphical elements shown and produced for this uh new design is going to be implemented, so we have different.
B
I call them sections design, so they are the big angles.
With the background colors and the line art that didn't show up in the video they are going to um to be mostly done.
B
I think so timeline wise.
I guess it's going to be once this is mostly done.
We need to rework the contents to finalize, which means that it also depends on the writing.
The content, yeah.
A
Okay, so we will work with updating the content and bringing design in, um but we will have more results, I suppose by the next meeting, which is in two weeks.
A
I hope so yeah yeah, I mean it's as we have time.
I mean this is on a voluntary basis, but uh everything so far looks good um and I'm really happy that.
I think um it took us now a week or it was a bit more than a week to get uh where we are and yeah.
A
We need a few more days with the designer and kind of designs will be, or the idea of the design will be there and then we'll just use it we'll use him for how they call this uh on for certain special cases which we need to design icons and things like that.
C
Okay and how about say, the design of the manual could be also using for that physical style yeah.
A
Well, um the manual is also going to be designed, but, like the current manual like we're, just gonna make the spacing correct and everything, but for the new uh we can again re-hire, because it's just going to be using the same elements and maybe adding and adjusting it to fit the current design.
A
I mean I already talked to him and he said like yeah.
Whenever that comes, you can just thank him and he'll be more than happy to uh help us.
I hope to uh bring him on this call at least next time, um or maybe even after that, when the the website is done, so um that we know that uh who actually did it right uh who helped us.
So this is about the redesign um kind of feedback.
A
Welcome, although it's a bit too soon, uh we have not yet anything really to show, uh but by next time we will have and then the feedback more than welcome, um especially I assume we will need a lot of help from everybody testing this, that it looks proper on all devices.
A
But yeah, I think that's kind of it right on this topic.
Is there anything else?
Somebody would like to add.
A
Going once twice, okay, um so the the next topic, which I hope we will actually uh will be a bit more elaborate conversation is um so the the test I was working on is actually rewriting how we talk about nics, which kind of translates rewriting what we have on features page and so far.
A
I covered most of the features that we kind of present there and I tried to turn it around.
So instead of talking about the features I wanted to bring it closer to our audience that we selected I'll repeat what our audience is a bit later, but instead of talking about the features, for example, we are reproducible right.
uh This would be a feature uh or nix's.
A
Atomic upgrades are a feature, but rather than this we we should talk about the benefits of this right, because uh in this way the our audience uh will should um connect and understand what neet is about and is it is nix or nixon for them our audience.
I think that should actually start with.
This is on the website.
I'm talking now right.
A
Our audience are newcomers tunics and are kind of managers or decision makers who want to just evaluate whether nix is something they should they should introduce to their team or it's okay to use in in the team, so they are kind of two.
um These are our kind of the primary targets that that we're targeting with this features page, um how features page is currently written is written for us or to kind of compare it with um I mean it's.
A
Can I compare it with others who are also implementing implementing package managers, but we want to be more approachable so because I've talked too much already. I'm just going to go on this document uh where uh I got some help, but these are the ideas.
A
um Now not everything is going to be.
Like I skipped a part of the comment, but you can imagine that there are sections each on each feature or I think we want to say.
A
What what is really hard to strike with english is, I don't want us to be too looking too fake with marketing.
You know kind of lying, and this is a nice example what I don't want to do, but I included it nevertheless, like the sky's the limit, this is already going over the the the border, which I would call, but I want to be honest right and a nice example is stop looking for what you're missing.
A
Let nick's remind you, so this is trying to talk about complete dependencies now we are not mentioning directly complete dependencies, um but we will so if you can imagine in the design wise, this still hasn't been designed, but you can imagine there is going to be some art that will show a complete dependency graph and something is missing uh or maybe nothing is missing with next right.
So this will be kind of the art.
Then it gets a bit bigger kind of like a small 2-3 sentence area where we will still use this.
A
uh We'll still talk about benefits and it's going to be a bit bigger text below that it's going to be.
This is still kind of trying to lure him to understand what this feature is about, and only then we will kind of explain the feature in a similar fashion that it's now right so either is this going to be in a somehow collapsible way?
I'm not sure we need to see.
uh Maybe not, I think, that's not a good option but yeah.
A
So this is all work in progress, but it's my rule is that I write everything that comes to my mind, because at least then we can review it together.
A
Okay, so um should I just go by the titles um and then I'll read it once because it's not that much uh and then we can kind of have a round so complete dependencies feature.
They are not in any particular order.
That's also.
We can then reward them.
What's more important, uh stop looking for!
What's missing, let nix remind you, make sure nothing gets left behind and reduce, reduce the risk of incomplete dependency, stop worrying if all dependencies are in order.
A
Let nix remind you about the missing pieces, and then you know why complete dependencies, if you open the features page and scroll down to uh complete dependencies, we will include a bit more technical detail explaining how complete dependencies work and why it's important going further. um This is the most.
A
uh Maybe we should uh discuss each item individually.
That just came to my mind, probably yeah, probably okay,.
C
Maybe go through them first and then we can and.
A
Of okay, so then we have this is this is the most?
This is the weirdest title of them all.
It's kind of patches, I'm trying to kind of show this transparent source binary model.
This is the feature, but it's like patches.
Custom changes, the sky's, the limit or kind of there is no limit.
A
This clearly needs to be changed, but completely customizable built to get the power to adjust any part of the built environment.
All changes are transparent and nyx keeps it that way.
So kind of uh this is the worst section, actually that it's here and it doesn't really show the benefit yet, uh but all ideas are welcome.
I will later share this document uh or actually I will already share it on the chat, um so you can actually.
A
Oh, but then I need to add old emails I'll do it afterwards.
Just so, I don't disclose any personal details, um okay, so patches, then it's multiple development environments, no club, no conflicts uh with operating systems.
uh This is kind of explaining here like explaining that everything is um explaining, basically the next story and how the hashing works and all of this um so securely in style software, with no risk of breaking anything down.
Nix prevents cufflinks not only between multiple environments, but also with the operating system.
A
All packages remain in style, installed, side by side, even if different users install packages with the same dependencies, um so kind of this touch is also the multi-user uh but more. The the feature that I want to kind of get here is the can explain afterwards how the next door works and why there is no conflicts between this uh important thing. uh I this is kind of between multiple environments, so this is because people will have multiple development environments and they usually the question asks: how does this work with the operating system?
A
Does it conflict and so on?
And I think this is important to kind of put it up front.
A
um Atomic upgrades right- this is the or kind of the link farmer how this kind of works leave nothing behind instantly upgrade um maybe a bit too marketingy, but I definitely think that instantly upgrade is a instant upgrade or something along.
A
This way is the right word, um especially if you look at the the history, why we call it atomic upgrades, like the the reason behind the atomic um but yeah uh to eliminate the risk of leaving any parts behind all operations are atomic uh nick sets everything in place and once ready, there are only two possible outcomes: upgrade was successful or upgrade did not happen, so I think kind of this statement at the end kind of made it like either it happens or not atomic right, and then we explain how this uh works.
A
uh I think there are two more three more three two more um so kind of profiles: generations, garbage collection. Why we can is the previous version better question mark roll back anytime packages are never overwritten and the old versions are always stored, roll back to any previous version within milliseconds.
A
Yes, again with the trustworthy atomic operation, um we could actually here replace it with instant. um We can have discussion a bit later why this is, I think, it's important, but maybe it's actually not so we can just have atomic here as well. um So multiple kind of features here talking about profile generations, garbage collection, because we need to mention how to get rid of the all generations.
A
um Please be carefree, develop with no limits.
I find this.
The this is our.
This is talking about reproducibility and the word carefree, and actually the sentence or the phrase be carefree, is actually a really catchy, but the more I uh read it, the more.
It sticks to me um that this is the reason for reproducibility.
A
Yes, there are other benefits, but, um like I think this will speak to the most users.
Only my opinion right so gives you the power to build and deploy software consistently on different machines.
Save time be carefree and roll back any time to previous versions.
Next, we'll make sure all dependencies are in place, as you can see, we're talking about multiple, also multiple features, but I think this is the most important save time be carefree, and then it explains.
Why is why this is the case?
A
um This is it um and yeah shred it to pieces.
A
uh Let's start with the first one, or maybe let's start with the last one, because it's the freshest be carefree, develop but develop with no limits so reproducibility, um because I I would ask somebody to give word to others.
A
Because I'm not seeing the uh the faces, because I'm sharing the full screen.
C
So they they look pretty good to me.
C
One thing that might be missing is multiple languages or as language agnostic.
A
Good one good one, this is actually really important.
C
I think the the header being carefully developed with no limits is it yeah, it doesn't yeah, I don't know, um and then it says reproducibility, but you could also say that that's about uh uh the ability to roll back.
C
So it's about a few different things right.
A
Yeah yeah: well, it is, uh although the the target was more reproducibility so where the role that came here is because you know save time be carefree because yeah uh yeah you're right, it's a bit.
B
The develop world could be replaced with experiment, yeah yeah.
A
Yeah, okay, um I'll just give it this.
C
And with no limits it's a bit, I mean you could uh say that about. This is sort of a general thing uh aspiration.
C
um I I wonder, and maybe experiment safely or uh uh okay experiment.
A
Carefree experiment carefully.
A
Without fear, okay, but then we assume that the user is.
C
Still fearless I mean it's like rust, has a fearless concurrency.
You can have fearless.
B
We know that the user has fears, he is using a computer.
A
We all do right, so I I put here experience fearless experimentation or experimenting or something along those lines.
I don't know yeah, so I think we can once once we share.
We can come with a better ideas here.
A
Okay, um so this is. It talks a bit about multiple points, so this language agnostic will, we will add it a bit later um so until next time is previous version, better roll back anytime and then the rest.
C
Yeah, so that's actually a bit overlapping with the.
C
Yeah, not not the reproducibility part with the uh experiment safely, part.
A
We might merge them, you know, be careful, evolve back anytime.
C
Yeah, although it reproduces abilities for anything that should be mentioned somewhere, but uh yeah.
B
It also might be good to just admire american for the reader.
They don't really see that the reproducibility gives them rollback and that rollback gives them the ability to experiment.
So it might not be a bad idea to even.
C
Two times oh yeah yeah, I mean it's very good to say explicitly why reproducibility is useful useful.
I mean there was a hacker newspost today about why reproducibility is useless.
C
Well, they were talking about binary reproducibility.
A
Yeah yeah, but I think here we kind of go the kind of this fearless experimentation, fearless experimentation, uh so kind of saving the time that would be the reproducible part in nix.
That's the reason.
That's the selling point.
At least this is the one I could.
I think.
D
It could also be to deploy the exact same package that you have.
D
Package, something and then deploy it and it's exactly the same.
C
Of moved from testing to production, with the assurance that it's.
B
The song- yes, no more, it works on my machine yeah.
C
Oh, that's actually, a nice one too, as a headline between quotes.
It works on my machine.
Oh, like that's a very recognizable uh thing.
A
We might even uh have a like um like from a strip.
You know where it's it's a developer.
It works on my machine, another developer.
Now it works on all machines.
A
You know, you know what I mean and um yeah, so we've been strikeout exactly yeah, so uh we can be smart about with the design.
We can tell also a lot like this uh or catch phrases.
um Is it okay?
If we go further yep, okay, the next one is leave nothing behind instantly upgrade and then all the rest.
D
I think instantly sounds like in time like you, hit update and it's instantly complete, but usually you have to download things or compile things, and that takes time it could be misleading here.
D
Maybe atomic upgrades is a term that is commonly used.
A
So I will tell you where atomic comes from, if you, if or somebody else wants to explain it, so a tommy comes from the time when people thought atom was not dividable only now we know we did.
C
I mean that's, that's what I think: that's what it means.
Atom is indivisible and in greek.
B
Exactly but it might also come from the atomicity promises of databases.
C
Yeah that that's actually I mean, do even use a term like transactionality or assets, or something like that.
uh So basically, we provide database like guarantees for the integrity of the integrity.
A
um How would you so we can clearly this it's um so we say um are not instant.
Oh.
C
We could say your system on assets or something like that.
A
That it might actually work because yeah I mean.
A
We're assuming people have humor, so that's uh um I would avoid humor or at least potentially dangerous one. I'd love it, but.
A
Okay, let's work on this one further as we go.
We know that instantly.
It's not going to be.
There leave nothing behind kind of works.
A
We just need to find the second part, or maybe the whole thing, uh but I I really like the descript, it kind of explains.
A
Without the doubt, what atomic upgrades are yes um and then we explain, of course, the linking farm and the picture where, uh where is gilco's home and then everything the firefox gets installed right.
A
We need to find uh um we need to find the name for the mascot.
We need the mascot first, then we need to find the name, and then we can use that as a uh as a user.
In our examples.
A
So for anybody listening give ideas on to mascot.
A
Anything further on on this, except that we need to work on it on the title but offline um and the text looks okay.
Next, one, multiple development, environments, no conflicts with the operating system and then again title I it's like: okay ish.
I like the no conflict it's been mentioned.
I think that's important um that the rest around I'm not sure, but description fits properly as it I mean it fits.
A
um It explains in few sentences.
C
Yeah, maybe isolation, isolation between development environments or disposable development requirements.
C
But yeah to keep you the assets, keep from the eye and has this isolation so.
A
I would say, if maybe let's start whoever's thinks about this, we should maybe think from a perspective.
um What are the current problems that user faces?
Let's say there is a user and it has two development environments and they somehow collide or something, and what would that user be looking for as a yeah, so.
C
So users they get annoyed that they have to pollute their system by things that some develop environment needs.
C
So they're they're running all these crazy scripts to uh install all sorts of dependencies and various places, and so maybe yeah stop polluting your system.
A
If I even know how to spell this,.
D
Or something like uh messing up your system also.
A
But then yeah, but even if you say no conflicts with the operating system, kind of says it as well right.
A
Yeah yeah right, uh I'm not sure it's the the best.
C
Isolation is also a good relationship.
B
And uh just something about the last sentence uh it finishes with uh it ends with with the same dependencies, but the issue is not with the same dependencies.
It's with country think dependencies.
A
Even with the conflicting.
D
With different versions of the same package.
A
I think it's: if we're talking about no conflicts, then it installed packages with conflicting dependencies side by side right, so it kind of works.
B
Yeah and it's just that the same dependencies for next is not an issue so and it's not an issue for any other package management.
So the.
A
Conflicting, that's a good good catch, I'll just fix it immediately.
A
Okay, um okay: this is the worst one.
A
Any suggestion is like I think this is I don't.
We don't want to discuss it because it's clearly not a good one, um but I would just um ask you to fix it or suggest uh in um after the the meeting that makes sense.
B
Or, except if you have like I have included, I had something right now that I forget so.
B
I don't know how, but I think that coherence or coherently or current should be in there, so I don't know where, but I think the word uh is important, because it's patches and custom changes and what's the issue with that, there's no issue except that generally, when you start going with patches and custom changes, your system stops being coherent.
It starts being a big ball of mess.
B
So I think that that's a key word for this section: okay, coherent.
A
Okay, but I would ask again, as you know, somebody that wants to change a few of the patches.
What would the person developer in this case want to search for in google if he is looking for a system that wants this flexibility or you know, will it look for coherent, like I understand, yeah.
C
And coherence can mean different things to different people.
B
And not necessarily in the title.
I just think that it's something that that should be explained that it keeps everything as one single units one, instead of being just a set of patches that you have to deal with externally or in a way that you we know how it uh how it works, what they have uh the x build, but they don't so.
C
Yeah that gets back to uh reproducible.
So you have your coherence, description, which is because it's a complete description.
uh It's reproducible, complete.
C
And and maybe yeah declarative, but um uh that's also a word.
That means different things or it doesn't mean anything to a lot of people.
So.
A
I think this is something we can um uh yeah.
We.
D
Could just we could describe it as modify packages easily for.
D
I think you can't modify packages on ubuntu or something.
A
uh This is so our so I think our main use case is not to change packages, but these development environments, and we need to speak to that like.
I know that you can do this for right, but our main audience is development environment and if somebody we need to speak to the to these people.
A
Does it make sense what I'm trying to.
D
uh I don't understand it uh so.
A
So when you work on a development environment right, uh let's say you are working on a project and usually this means you will use many dependencies and a lot of times happens that you need this dependency, but because it's um like there is a fix for a problem that you have.
But you know you just need to wait.
Oh no waiting for patches there we go uh or no waiting for upstream releases or something like this.
A
You know what I'm trying to say.
Does it make it even sense.
D
But then you modify the package of the dependency.
A
Of course, but this does not speak to somebody, people that don't care about packages at this point.
Okay,.
A
Environment right and we need to look look from the eyes of a developer.
A
Yeah yeah yeah.
I know okay.
A
So but it's like what did I say.
A
Yeah upstream, no don't wait, we'll say it differently, but don't wait for upstream releases or something in this sense.
A
I think that would, if you don't wait for upstream releases, what is the benefit you progress faster.
A
No, not quicker updates, but it's like you develop faster.
I don't know we can brainstorm later.
It's not that important yeah, um the last one.
A
This is like a complete dependency, um which we mentioned it already a bit, but I think it's okay, if it repeats uh if the features kind of repeat because they are connected right.
That's why acid is quite uh kind of it's we're displayed yeah.
We could use asset in any of these titles.
Almost now stop looking for what is missing.
Let mix remind you.
B
um My main concern with this is the way it's telling nyx reminds you about the missing pieces.
uh Let's say that you edge your your development environment and it uses node for something and you don't and kill.
Node nix will not tell you that you're missing nodes and other dependencies from nodes it will probably fail, depending on how you uh run the system, but nix itself wants.
It won't tell you hey, you are missing node.
C
Yeah, so it's really the other way around mix forces you to remind it about missing the currencies exactly and and stop looking for what is missing.
Well yeah, you still have to look for what is missing, because mix won't really tell you so mix forces you too again uh yeah specify dependencies, um but I mean maybe want a catchy way to phrase that mix forces you to be complete about.
C
uh Everything that your project needs, you can't hide from nyx.
C
You can't be, I mean, that's right, it's a bit, uh it sounds like work and in a.
A
Yeah, let's think again from the perspective of somebody.
C
From the perspective of the user, uh so the story you can tell here is that uh well it just actually gets back to the it works on my machine or it works on their machine. uh So one developer has this project and it compiles on their machine and and then it fails on somebody else's machine because they weren't complete about the dependencies.
C
So basically this whole section- you can combine it with the uh it works.
On my machine thing,.
D
Maybe it works on your machine.
A
uh Works on works on every machine.
C
Yeah exactly it works on my machine yeah.
If it works on my machine, then I don't have a problem.
It's somebody else's problem, but if it works on their machine, it's my problem.
A
So it works on all machines everywhere,.
A
Yeah this is this: is the process right?
It's like.
A
I'm sure we're gonna change it numerous times and that's good, that's good, um so that's kind of it.
um There is one thing so kind of the process that I want to have here is.
I want to expand a bit more with the rest of the features.
So there are two features missing and one is we said lang, language, agnostic and the other one is declarative configuration.
A
um This is in relation to nixon's that okay, thank you, google, for autocorrect. uh So this these two things I would like to add.
A
So um yeah, so uh I would like to add this, and once we have roughly the idea, it's okay, if it's not perfect, uh like the say, like the words and everything, but we could then already.
A
I would like to give it by the by monday it actually it's okay, if it's not perfect, but I'd like to give it already to the designer on monday and that he can, you know, see how this can be arranged.
A
On on a design that maybe we will have a better idea.
C
So for the designer does the actual contents matter, or is it just the number of items.
A
The number of items, but I think it should be flexible so that we can always add and remove.
um I think what it's important that you know like we need some kind of a structure, and I think this is like a title, a bigger description and then maybe there are a few items that we want to explain.
A
um There are multiple ways how we can do this.
I mean how design can solve this so that it's not cluttered, but still that you explain everything so that nothing is hidden.
So I'd like that, it's a bit it's a bit hard, because we need to kind of work at the same time on both things, um but I think it's we're gonna come to a an uh satisfaction, uh satisfactory result.
um So after that um one of the things we need from this, I would like to so all these titles.
A
Might I would like to take three catchphrases three like be carefree, it's quite interesting and to build around it.
If you remember, we had on a design this, so you can imagine be carefree, would be one of them and be secure, be whatever or just carefully secure and um so to come up out of this um with three sections.
A
With a bit of the description, we can even repeat it uh for what's worth right and even maybe yeah kind of it take the top three, um how it's called uh top three sections of this features, page and kind of include it in the landing page and out of that um after this all is done. uh The last thing that's waiting for us- and this is not gonna- be a huge debate, uh but maybe we're gonna have more ideas at this point because we will go through this process is to fix this.
A
This text right and even maybe we'll come up with a different slogan if that is happening, but this is the last part so kind of working backwards.
Does this make sense.
A
Okay, um okay I'll share this right after the meeting and the link is already there. I will give you the the permissions are.
B
I will give you the view you said earlier that you didn't want to do this to not leak information.
A
uh Okay, by sharing the screen ah there, we go a sucker.
A
um Well, I don't read those emails.
A
Yeah, I think that's it about.
A
Sorry go back to the agenda.
It's about the rewriting the features page.
A
Any comments or we can move to the next point: okay, david.
D
Yes, so we talked the last time about the community survey and decided to do a small test survey at the end of the year or after we updated the website with a new design, and I wanted to discuss what topics we want to actually cover.
D
um You could open the document again that I shared last time.
A
So, okay I'll share again just a second no.
A
See yourself- and um I forgot.
D
It's in the agenda from last time.
D
And to the questions at the end.
A
Questions are at the end.
D
um Yes, content wise, so we can discuss if we want to ask about the background of the person where they come from or if we want to dismiss it.
This time.
A
I I think, for I have a different problem here, like it's hard to talk about questions without having a clear picture.
What do we want from this?
You know.
A
Are asking for how old are you why?
What do we want to get from this like?
I would like to see this connection being done so um uh so, like each question should come with the reason why right and you know like so that, because otherwise, why are we asking.
A
Does it make sense for them?
Yes,.
A
I'm not sure how to work on this, because it would be so first.
I cannot edit this file.
uh It would be nice to have it in something that we can kind of collaborate on.
D
I can uh make it open for everyone.
A
Okay, so that we can add comments and such right.
A
Maybe but but I think this will not happen like we can go through all the questions.
uh If we have specific questions like is this: okay, is this not okay?
um We can collect quick feedback, but the real work on this will happen um between the meetings.
I think.
D
Can discuss now?
uh What do we want this time.
A
Yeah yeah.
I think this is important so kind of what do we want?
What I mean we discussed this already right.
We know we want to know like certain things.
I think it's even here written somewhere.
If I'm not mistaken, calls.
A
What are the goals right, but maybe we need to expand those.
D
Yes, what specific goal do we have this time with a test survey, so.
A
So I'd definitely like to know about how we, how about the the marketing work that we that we're doing website.
A
um Not even that not really with the design, but can you find something you know like?
Can you find your things um and then in correlations?
We were also interesting.
What we would be also in because of this is the goal we are also interesting.
What is your background?
uh What is your like?
Where do you work?
Do you use nicks at work, because then this incorrelations, this, um this kind of, tells us who our audience is on the website.
A
uh Are you writing this down? Because uh I'm not sure I can hear right now.
D
Yes, a little okay, but you can also edit this now.
A
Okay, it's recorded, so we can circle back to this.
um So from my point, like from marketing point of view, I think that this would be uh like.
We need to know whether we do it.
We did a good job and maybe ask are the direction like that we're going is this?
A
Is this okay, like I would like to confirm or drop the idea that our main audience is or should be, development developers, and um I call uh system administrators right.
D
Can we know from the background questions.
A
And I assume, if this is done after the release, um we can just generally ask about like if you are in like I would like to improve the well everybody would like, but what I think it's like all these issues that we have. We could ask about uh rfc. So if you are a knicks uh community member uh like if you're part, if you contribute to community, if you open a pull request right, you're already a member of nick's community uh or your next contributor in some sort, so your like was the whole process good.
A
What was missing?
What what would you add?
You know like.
A
And maybe we can ask, did you contribute uh to the rfc discussion as well?
So can I get the feedback on this?
I'm not telling that we should do this all in one.
A
Survey but we can you know, maybe one now one next time I mean one section next time, but we can use it to improve things.
D
But maybe we already know that the process is not perfect, like uh pull requests.
Take very long.
A
Yeah yeah, but you know we can ask still for the feedback or.
A
It's not always bad.
That's also true right.
A
And also it's you need, if you say something is bad, you need to compare it bad compared to what so, it's important that we know like somebody coming from this community thinks that our process is better.
It's okay, for example,.
D
But we might get the same feedback all over again, but maybe.
D
Shows that it's important.
A
Exactly but I think these kind of goals need to be discussed and I think uh I would like that we go with this once we have some goals and we write them down as part like as a marketing team. Yes, maybe go around and even like once we have, it, uh maybe collect them on discord. What what should we look for in survey.
C
By the way, uh uh since this was mentioned last time, so I had to bias and uh uh some other people at fleet are also working on a on a survey.
E
um Did you talk with them devices.
D
um I tried to talk to them, but I had no success to get any information.
A
Yeah, okay, I talked to tobias and I think the goals of the survey they're doing is a bit different uh like they're.
They don't want, they don't want to their goals, are not to.
They just want to know what the community is about.
It is like basic statistics: that's it they don't.
uh They definitely don't want to include- or at least that's, not the goal.
How was I told uh to include you know things that like?
How is the website?
Okay?
A
uh You know like um generalizing right, but um there will be better questions. Of course, the website okay, uh but uh they just want to know the general statistic of the community.
C
Well, I mean yeah, I was just looking at their story.
C
Yeah there's a lot of yeah statistics like what sort of programming language or platform do you use, uh but yeah also something like what are you using next for.
C
Yeah, okay, it doesn't really ask like uh well okay, there are questions like if you're, not using eggs.
Why not?
So?
What are your pain points.
A
So there are certain things that probably will duplicate, but I think it's well.
It's okay.
We need.
Maybe we can build upon it.
I don't know we'll see when it comes out or right and so on.
A
But I definitely think we should continue with this.
D
He said to me that they don't continue their work on their survey, so we can do whatever we want.
A
Vacation uh he went on vacation.
A
Days ago, so that's my big that's.
Why he's unresponsive.
C
Yeah yeah, I don't think he he meant that he was canceling it at least.
That's not my understanding.
A
We will ask what's happening internally, so we know.
A
Okay, um so kind of just kind of summarize what we said uh in order to improve.
So in order to get to the questions, we need to have better goals and each goal should be tolerated, like each question should have one or more goals, it should be there for because of one or more goals.
So.
A
Yeah, okay, um I think this is it.
A
That's the last item on the list, anything any other topics to discuss.
It's not there.
A
Okay, thank you, everybody for coming and see you in two weeks.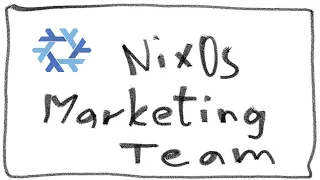 ►
Description
No description was provided for this meeting.
If this is YOUR meeting, an easy way to fix this is to add a description to your video, wherever mtngs.io found it (probably YouTube).